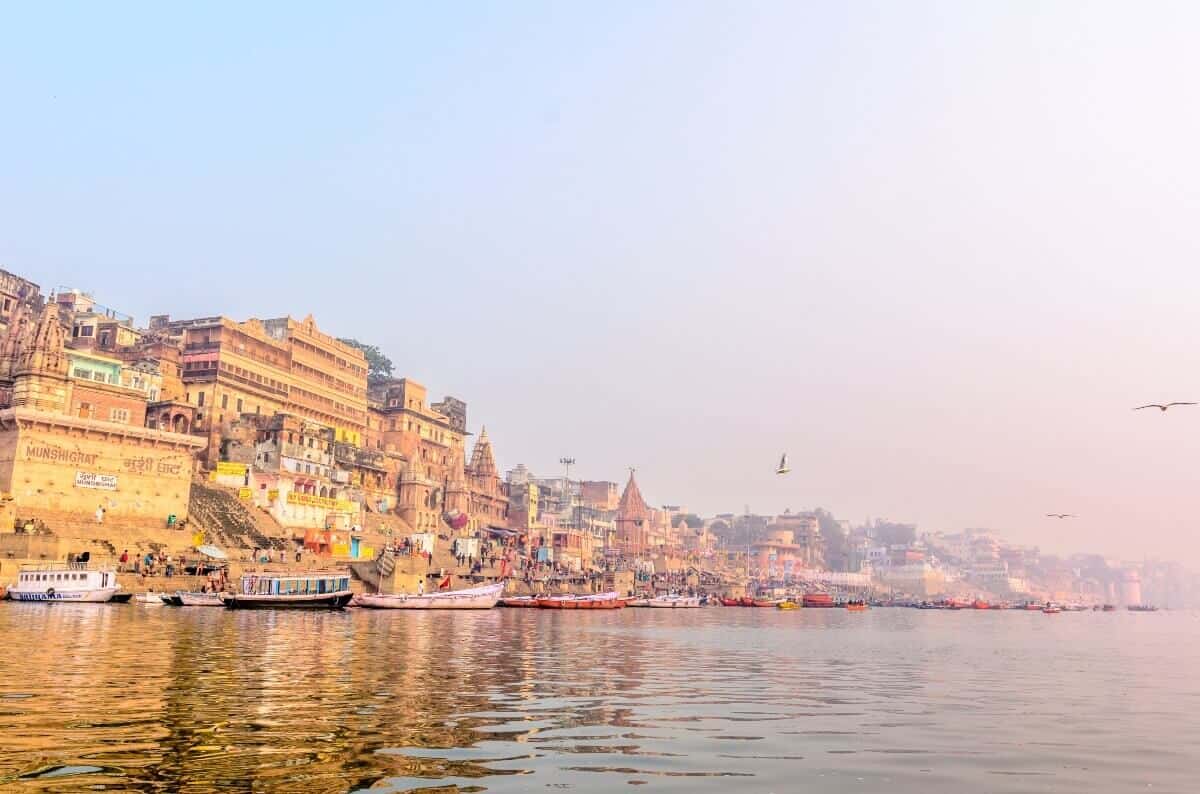 Complete India Travel Guide
INDIA IS ONE OF the world's most fascinating travel destinations. A billion people, an ancient and unbroken culture, a kaleidoscope of sights, sounds, smells … and one of the fastest changing societies on earth. There is nothing like your first India trip, your first visit to India. You find out fast that Incredible India really does accurately describe a place that is unlike anywhere else. All of the best India travel tips on earth can only go so far when you're hit with the sensory overload and culture shock that comes with tourism to India.
On the other hand, you will never feel so alive, may never make so many travel memories, and may never again have such a life-changing and transformative trip. And it doesn't matter what India destinations you visit, what tourist attractions or places. Travel in India will hit you between the eyes on your first visit, no matter what. But having said that, with proper research and a bit of hand-holding, you can experience more of the magic of travel to India and less of the madness. And that's the point of this post, this India travel blog, and my India for Beginners custom tours.
Why am I qualified to write this travel to India guide?
I was drawn to India from an early age. When I finally made the leap and started travelling in India in 2005, I was hooked. I've spent more than six eight years altogether travelling the length and breadth of the subcontinent, largely solo, since 2005 and now live in Rishikesh, the Yoga capital of the world. (I'm also a very long-time Yoga student.)
I've been writing and blogging about India and my travels in India since 2005, researching India travel destinations, attending travel conferences, and getting to know the travel industry (and who the best travel agencies in India are). I have had a lifetime of travel experiences here and I want to share everything I've learned with you in this India Travel Guide, through the other posts on this site, and through my partnerships with trusted companies.
I have a B.A. in Journalism from Ryerson University in Toronto, Canada; a Yoga Teacher Training certificate from Yoga Space in Toronto, Canada, a certificate from the Krishnamacharya Yoga Mandiram in Chennai; and I am a TICO certified travel agent in Ontario, Canada. I've been the lucky recipient of many awards for travel writing and blogging; in 2019 I won the National Tourism Award for Best Foreign Travel Journalist / Blogger from Incredible India Tourism.
---
Top questions about travel in India
Where are the best places to visit in India?
What are the best destinations and tourist attractions in India?
How much time do I need to travel in India?
How do I avoid getting sick in India?
Do I need a Visa to visit India?
What is the weather like? Where should I travel by month?
How do I travel by train in India?
What Indian festivals should I attend?
Is travel in India safe? Can women travel alone in India?
What should women wear while travelling in India?
What are the best tours to India?
Where should I go to find off-beat places in India?
What are the best India travel guide books?
COMING SOON:
Where should I go in Kerala?
Where should I go in Uttar Pradesh?
Where should I go in Uttarakhand?
Where should I go in Madhya Pradesh?
Where should I go in Karnataka?
Where should I go in Odisha?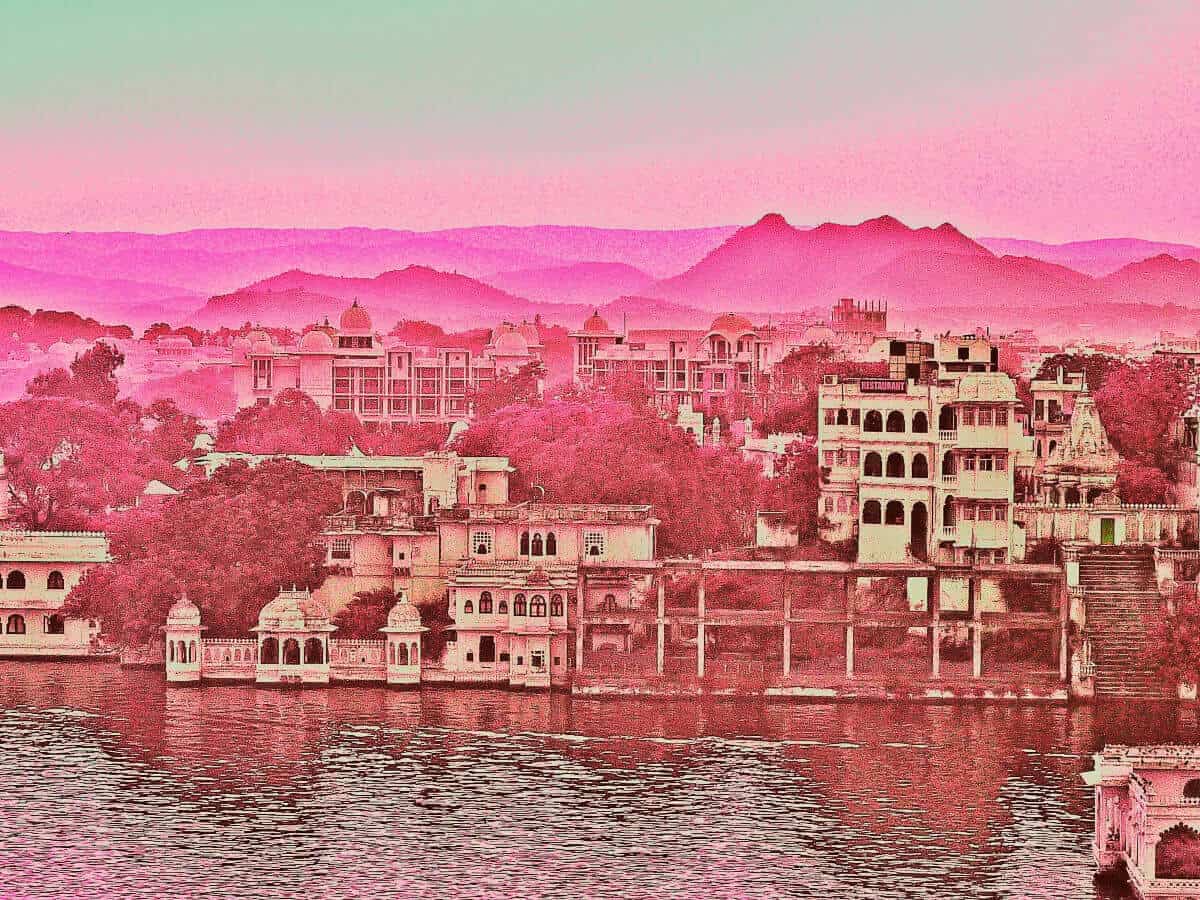 Where are the best places to visit in India?
The best places to visit in India are the ones that call you. They may or may not be the most well-known. Many people feel they have to visit the Golden Triangle – Delhi, Agra for the Taj Mahal, and Jaipur – on their first trip to India. But you don't. India has amazing places all over the country, some of which are not well publicized.
India is called a subcontinent because of the vast range of landscape, geography, and climate. Within the borders of India, you can find the soaring snow-capped peaks of the Himalayas, the desert state of Rajasthan, the lush rainforests of South India, the tropical beaches of Goa, Kerala, Karnataka, and other states, and the jungles of central India, where tigers roam. You can travel in India throughout the year, following the seasons and climate, and never get bored. India is also home to many UNESCO World Heritage sites. You could literally travel around the country visiting incredible heritage sites.
---
India has some of the most spectacular hotels in the world. Read my guide to the Best hotels in India and how to book them for inspiration and ideas.
---
What are the best destinations and tourist attractions in India?
There are so many amazing destinations and tourist attractions to choose from, it's actually hard to know where to begin. A lot of it will depend on your interests. Most people start in the major cities. Make sure you read my extensive Travel Guide to Delhi if you land in the capital to begin your trip. Mumbai is an incredible city to visit, and I also love Varanasi, Amritsar, Rishikesh, Udaipur, and Jaisalmer.
Along with an incredible diversity of landscape and climate, India is also incredibly diverse in terms of culture, so I would recommend getting to several different states. They are literally as different from each other as European countries are. My favourite states are Uttarakhand, Rajasthan, Madhya Pradesh, and Kerala. But of course I also like Goa, Punjab, Karnataka, Tamil Nadu, Himachal Pradesh, West Bengal, Sikkim, and Odisha. The rest I need to get to!
As for tourist attractions and landmarks, believe it or not, there are many monuments that can compete with the Taj Mahal for the wow factor – places like Ellora and Ajanta, Hampi, Mahabalipuram, Khajuraho, the forts and palaces of Rajasthan. There are so many – India has an embarrassment of riches when it comes to antiquity. Just have a look at my Landmarks of India post for a sample.
And of course there are innumerable spiritual places in India to visit. The list would be never-ending, however, you could start with Varanasi, Rishikesh, Pushkar, Dharamsala, and Haridwar.
How much time do I need to travel in India?
The first time I visited to India, I spent six months travelling the length and breadth of the country, and I'm really glad I did. It took me several months just to get my "India legs" and feel confident and comfortable. And it took the entire journey for me to immerse into the culture and begin to get to know it. India is vast, and ancient, and complicated — and every statement you can make about India, you find out eventually the opposite is also true.
Having said that, my advice is to take at least 2-3 weeks, preferably a month or two. You won't regret it IF you are one of the people who falls madly in love with India. I also recommend that you don't move around too much. Travel in India is tiring; it really is the ideal destination for slow travel. Pick one or two different regions and sink in. Don't worry about FOMO (fear of missing out): India is always India. You won't miss anything.
How do I avoid getting sick in India?
Many people are concerned about getting sick in India and looking for ways to stay healthy and prevent travelers diarrhea aka Delhi Belly. Check out my top tips and comprehensive guide on How to avoid getting sick in India.
For more tips on staying healthy in India, read:
What should I eat in India?
India is a foodie's paradise. There is amazing food all across the country, and it differs significantly from region to region. The type of food that westerners know as "Indian food" is most typically Punjabi food — butter chicken, palak paneer, naan, roti, etc. But there are many, many other cuisines in India. The one things they all have in common is flavour! Indians like lots of flavour and use lots of spices. Not every dish is hot 'n spicy, but most are very flavourful.
Quite often, when visitors develop "traveler's tummy," they are not sick, they are just adjusting to food and beverages that are completely new and different. Sometimes traveler's get the runs, and sometimes constipation (believe it or not). This is normal. Switching to bland food like rice, toast, and bananas for a few days should do the trick.
Here's some reading on Breathedreamgo about the food in India:
Do I need a Visa to visit India?
Yes, you need a Visa to travel in India. Click here for for information on obtaining an Indian tourist Visa.
How much does it cost to travel in India?
It can cost from $20 a day to $2000 and more. Much more. India really does represent the complete spectrum of dirt-cheap hotels, guest houses, and hostels all the way up to some of the most incredible — and expensive — hotels in the world. If you are a backpacker or budget traveller, check out this budget guide to backpacking in India.
What is the weather like? Where should I travel by month?
Like everything in India, the weather is extreme. And you would be very wise to do some research and plan your trip accordingly. India is a subcontinent, and this means that within the country's borders you can find a very wide range of landscapes, geographies, and climates — from the soaring, snow-covered Himalayas to the dry deserts of Rajasthan, and from the tropical beaches of Kerala to the jungles of Madhya Pradesh.
But, generally speaking the seasons in India follow like this:
Winter: Winter in India is from December to February and it's a pleasant time to be in most parts of the country except the North and the mountains, where it can get very cold and snowy. Be prepared: places like Delhi, Rajasthan, and Rishikesh get COLD in late December and through January. But in tropical South India, winter is perfect.
Shoulder seasons: October and November and February to April are the best times to be in most of India. It can still be cold in the mountains, and rainy in the Northeast, but otherwise, these are the optimum months to visit India.
Monsoon: There are two monsoons in India. There's a monsoon that hits the west coast (Kerala) in early June and travels north — it's the more well-known one. There's another monsoon in the fall that hits the east coast, especially West Bengal and the Northeast.
Summer. Summer in India is hot. May and June are the two hottest months, with the north and the plains searing. They get some relief when the monsoon hits, but then it becomes humid and sticky. I would avoid India May-to-August if possible, except for the mountains and hill stations. Ladakh, Himachal Pradesh, and Uttarakhand are the best states to visit in summer — though the Chardham Yatra in Garwhal, Uttarakhand attracts masses of pilgrims and the roads are clogged with traffic.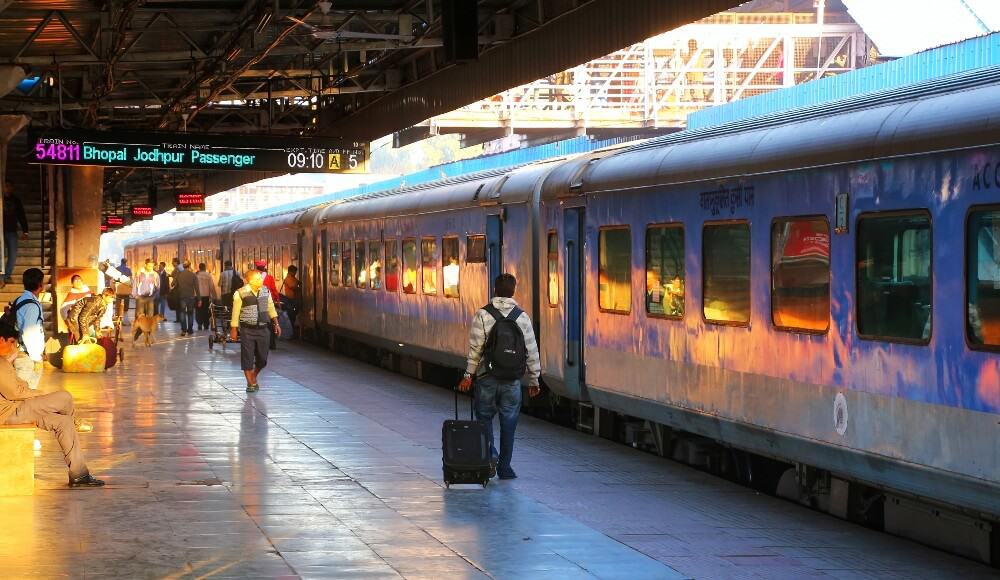 How do I travel by train in India?
Taking the train in India is one of those experiences you really shouldn't miss. It's an adventure and it gives you a taste of "the real India," away from the tourist centres. There's a lot you need to know about booking, and about different types of trains and classes. I wrote this detailed guide to Taking the train in India — which also includes travelling by plane, bus, auto, taxi and more.
What Indian festivals should I attend?
Indian festivals tend to be big, rowdy, colourful, and rambunctious. And plentiful. There are festivals every day of the year, though many are regional or religious. I live in India and I constantly hear about festivals I've never heard of before! The really big festivals, however, are usually pan-India or state-wide. Some are mostly in North India, like Diwali. And some are mostly in South India, like Pongal.
Before you book your trip to India there are a couple of festivals you need to know about — as they can affect traffic and travel. Number one is Diwali, which is basically Christmas in India. Everything shuts down for about three days, and it's hard to move around. The date changes every year, because it's based on the lunar calendar, so do check. Same with Holi in North India.
Check out my post Top 5 Festivals for foreign visitors to India to read about Diwali, Holi, the Pushkar Camel Fair, Ganesh Chaturthi (Mumbai) and Durga Puja (Kolkata). Also check out:
What you need to know about Holi
How (and where) to celebrate Diwali in India
Is India safe? Can women travel alone in India?
The negative media attention India has received in the last six years or so has skewed the perception of travel in India. I understand why women are concerned about travel safety in India, there have been some terrible incidents, and it can be very uncomfortable to be a woman in India.
However, if you are ready, take the right precautions, and use common sense, there is no reason why you can't travel safely in India — barring the unexpected. Bad things can happen anywhere, so there's no guarantees.
I've travelled extensively alone in India over the past 13 years, and I have been uncomfortable on many occasions — but I have never really felt unsafe or threatened. I HIGHLY recommend that you read this post: Is India safe? My top 20 tips for women travelling in India. And this one: Female solo travel in India: Girls guide to being rude.
What should women wear while travelling in India?
It's unfortunate that a travel guide to India must include sections on women's safety and preferred clothing. But that's the way it is, we must deal with reality. India is a traditional society in the throes of great change, and it's very wise to understand this and dress and act accordingly. I HIGHLY recommend that you read this post: What to wear when travelling in India for detailed suggestions.
What are the best tours in India?
I always recommend that first time visitors to India take a tour. It's the best way to ease into travel in India, which can be very challenging until you learn the ropes. You can take a small group tour, or a custom tour.
Custom tours. I offer India for Beginners custom tours to give people a helping hand.
Small group tours. There are a lot of great small group tour companies, but two of my favourites are G Adventure and Intrepid Travel. You can read more about whether G Adventures or Intrepid Travel tours are right for you here.
What are the best travel guide books?
I recommend these books for helping you travel in India, and there are more available … click the books to check them out.


Where should I go to find off-beat places in India?
In India, the main tourism circuit is called the Golden Triangle: Delhi-Agra-Jaipur. The other most popular tourist states for foreigners are Rajasthan, Goa, and Kerala. There are a lot of amazing places to visit in Rajasthan alone! Mumbai, Rishikesh, Dharamsala and Pondicherry also get quite a lot of foreign tourists. The rest of the country — which is a LOT — is basically offbeat.
Off-beat India tends to have very little in the way of tourism infrastructure in place, so it is for the more adventurous traveller. If you step off the well-travelled path, you will find unspoilt landscapes, friendly and honest people, and a non-stereotypical experience of India that may surprise you. It's also a good idea to pursue these un-touristy locations if you support the principles of Responsible Tourism, which includes packing reusable water bottles and other zero waste products.
Here are a few ideas for getting off-the-beaten-track in India:
---
More reading on Breathedreamgo about travel in India
---
Destinations in India
Where should I go in Goa?
The best places to visit in Goa
Where should I go in Rajasthan?
The sacred and the profane at the Pushkar Camel Fair
---
PIN it on Pinterest
---
If you are planning to travel in India, let us help you! We offer itinerary planning, India for Beginners custom tours, and much more to make sure your trip to India is filled with more magic … and less madness.
---
If you enjoyed this post, you can….
Sign up to The Travel Newsletter in the sidebar and follow Breathedreamgo on all social media platforms including Instagram, TripAdvisor, Facebook, Pinterest, and Twitter. Thank you!