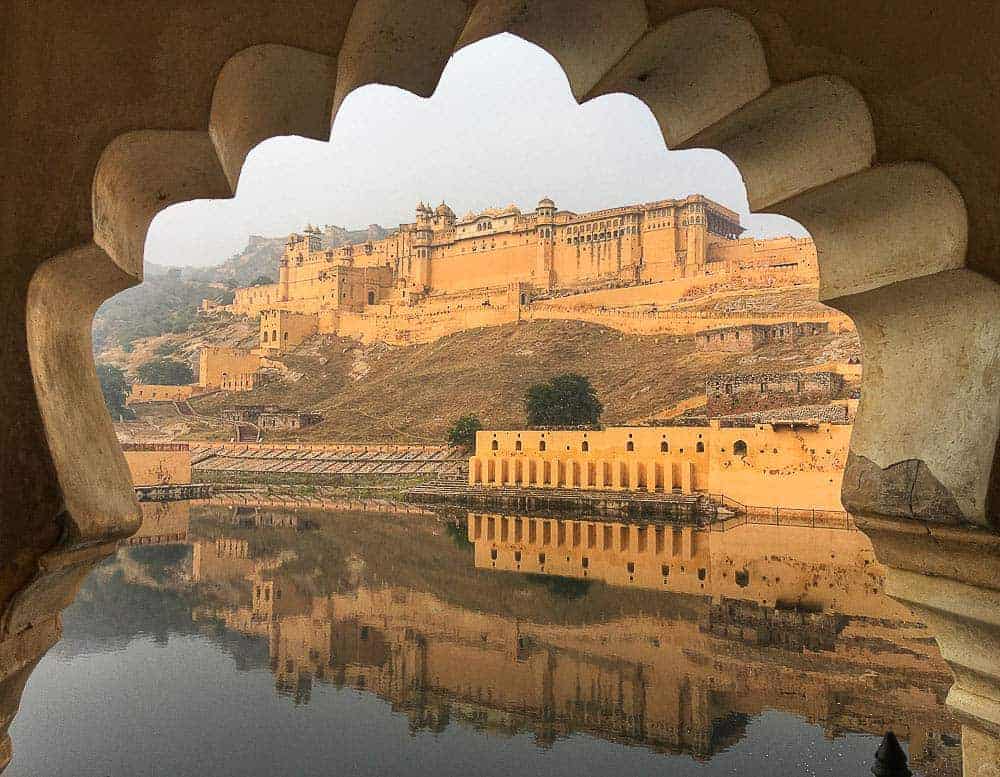 Ultimate Rajasthan Guide: Places to Visit in Rajasthan
ONE OF THE MOST vibrant and colourful states to visit in India, there are many amazing places to visit in Rajasthan. It is brimming with culture, history, and heritage, and it's also the largest state in India. Rajasthan is blessed with majestic forts, gorgeous palaces, historical places, a vast and beautiful desert, and much more. There are so many famous places in Rajasthan that you would need a couple of months to see it all.
Rajasthan is known as Land of the Kings, it's been witness to centuries of sweeping history, chivalrous battles, legendary rulers, and brave sacrifices. The storied state has a magnificent history, and knowing it helps to understand the different cultures and architectural marvels that you find there.
This post presents insider tips on what to see in Rajasthan, including where to go, what Rajasthan food to try, what to shop for, and other essential information about Rajasthan to plan a trip. You will find information about the best places to visit in Rajasthan from Jaipur City Palace to the sand dunes of Jaisalmer. Plus, we give you the lowdown on camels and local vendors in the Pushkar Fair, info on UNESCO World Heritage sites such as Jaisalmer Fort, Chittorgarh Fort, and Kumbhalgarh Fort, and how to explore nature reserves such as Ranthambhore tiger reserve and Keoladeo National Park. There is a LOT to see and experience in Rajasthan — it's included in this list of the 24 best places to visit in India. And Jaipur is on every Golden Triangle tour of India, along with Delhi and Agra.
Note: This is a guest post by Rachita Saxena, a travel blogger at MeanderWander.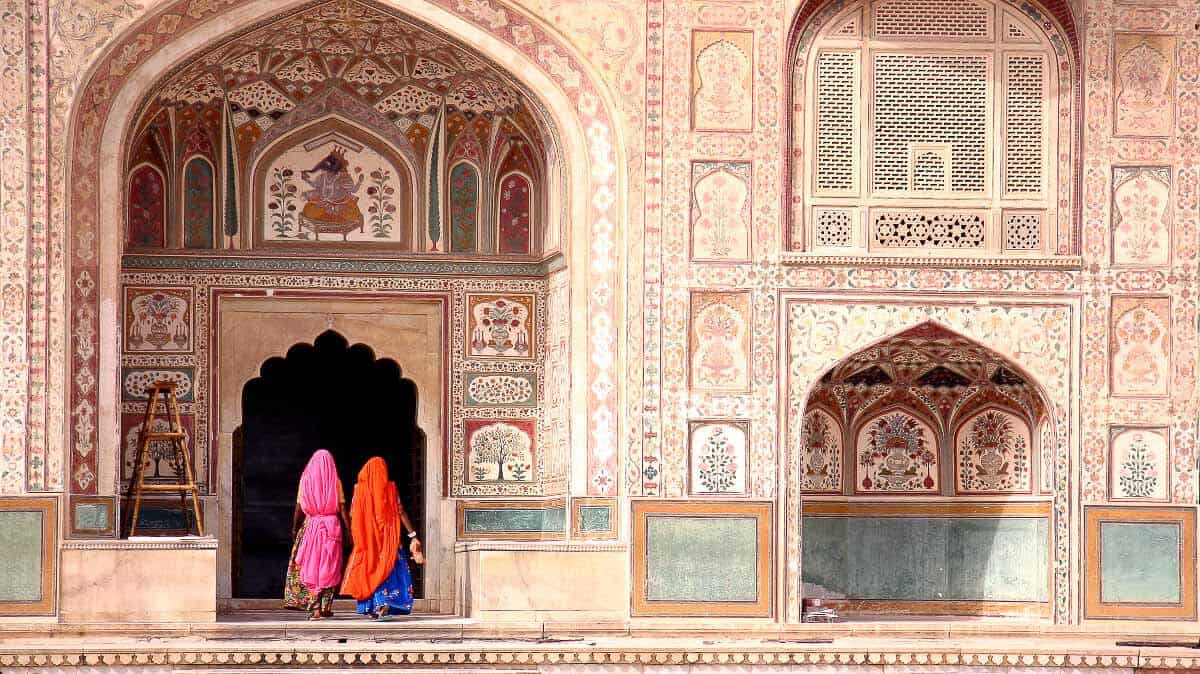 Why Visit Rajasthan?
Now, you might be wondering why you would visit Rajasthan. What's so special about it? Well, Rajasthan is a kaleidoscope of colour, culture, and heritage. But that's not the only reason to visit Rajasthan. This state also has diverse wildlife to observe and is home to several famous Indian national parks. You can visit Ranthambore National Park — a great place for a tiger safari in India — and Sariska National Park to see tigers in their natural habitats. And if you are a bird-watcher, then Keoladeo National Park should definitely be on your itinerary.
Another great thing about Rajasthan is that it has the most palaces and forts in the entire country. From Mughals to Rajputs, the state has seen a wide range of rulers who brought their unique architectural styles and traditions with them. Many of these forts were extremely well designed and built and are still standing tall after centuries. In fact, a few of them have also made it into the list of UNESCO World Heritage Sites and will transport you back in time. The colourful festivals, local art and folk dance, hospitality, kind people, and delicious food also make it a good place to visit.
In other words, there is a lot to see in Rajasthan for all kinds of travellers and many unique activities to experience in this state. It's also extremely inspiring for creative people. It has inspired many writers, and many famous books have been written in Rajasthan, it is a photographer's paradise, and it is the setting for many movies about India such as The Best Exotic Marigold Hotel. Shopping in Jaipur is one of the best things you can do in Rajasthan, too.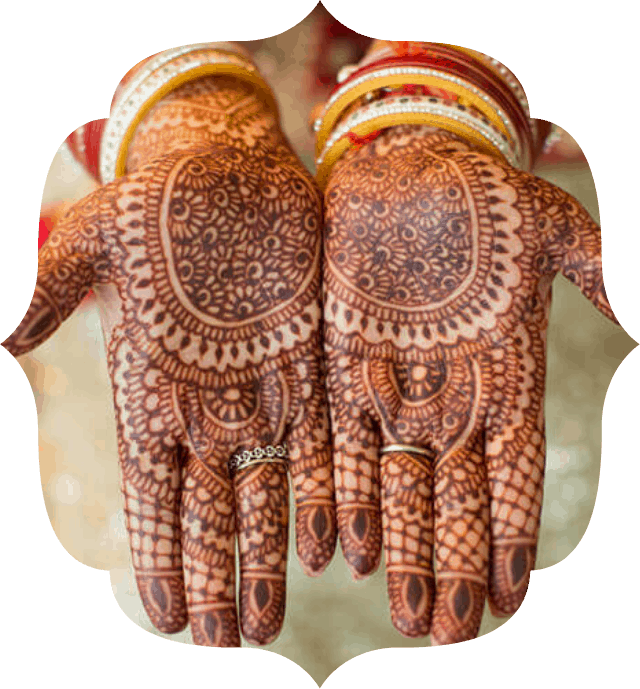 Join us in India for Diwali!
Come to India with us and experience the Festival of Lights! The India for Beginners Diwali and Fabulous Rajasthan small group tour, from Breathedreamgo. New dates coming soon. Tour includes the Taj Mahal, tiger safari, and Diwali in Jaipur. BOOK NOW!
Where is Rajasthan, India?
Formerly known as Rajputana, Rajasthan is located in the northwestern part of India. It is the largest state in the country by area and is surrounded by several states in India and a few provinces of Pakistan. It shares a boundary with the states of Punjab and Haryana in the north, Uttar Pradesh and Madhya Pradesh in the east, and Gujarat in the south. To the west are the Sindh and Punjab provinces of Pakistan. Jaipur City is the capital of Rajasthan and lies in the eastern region of the state. Rajasthan is a desert state, home to the Thar Desert, one of the largest in the world.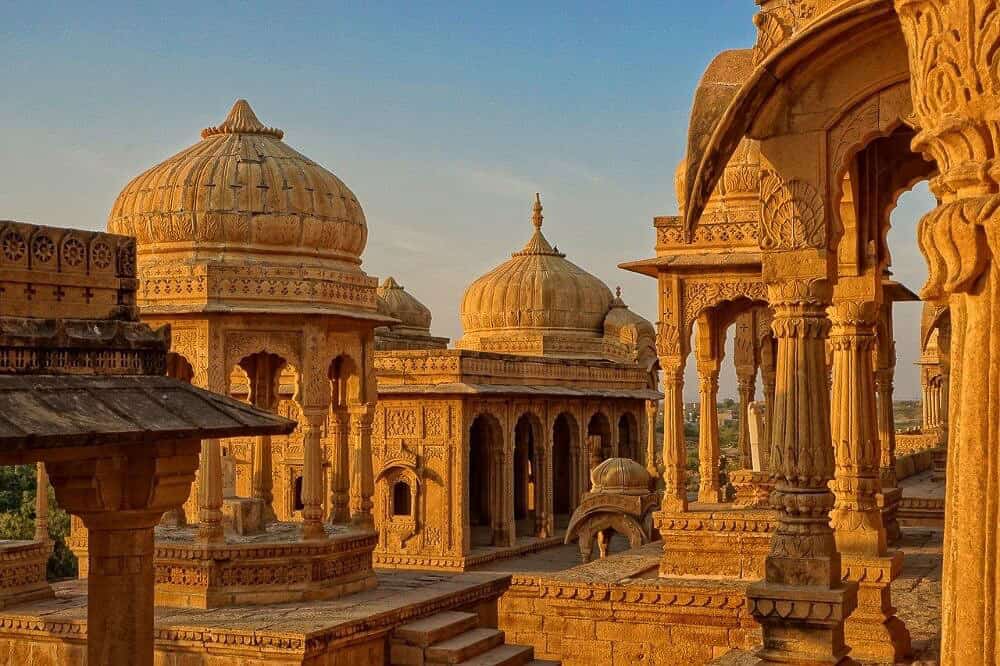 What are the top places to visit in Rajasthan?
What to see in Rajasthan? This is one of the most frequently asked questions about Rajasthan. Luckily, there is no simple answer for it. Since it is a large state, there are lots of places to visit in Rajasthan and you will easily need a week or (much) more to start exploring it properly. Of course, it is not possible to cover every Rajasthan village or town in a single visit. This is why we have listed a few of the top Rajasthan tourist spots to visit.
Jaipur
One of the most famous places to visit in Rajasthan, Jaipur is also the capital of this regal state. Founded by Maharaja Jai Singh II in 1727, it is the largest city in Rajasthan and is home to several UNESCO World Heritage sites. Known as the Pink City due to the distinctive pink (actually terracotta) colour of the buildings, the city has well-planned streets and stunning architecture that attracts tourists from all over the world.
With numerous tourist attractions such as forts, palaces, historical places, markets, and museums, there is a lot to explore in the Pink City. Jaipur City Palace, Jantar Mantar, Amer Fort, Jaigarh Fort, Hawa Mahal, Jal Mahal, and Nahargarh Fort are just a few places that you cannot miss in Jaipur. Also, Jaipur is a good place for shopping: you will find Rajasthani jewelry, local arts and crafts, Jodhpuri juttis, block print textiles, and other handicrafts galore.
Jaipur also has some of the finest hotels in India. In fact, there are probably more amazing heritage hotels, for every budget, in Jaipur than anywhere else in India.
Jaisalmer
If you want to experience desert life, then Jaisalmer is one of the best places to visit in Rajasthan. Jaisalmer is popularly known as the Golden City and lies in the heart of the Thar Desert at the very edge of India. Founded by Maharaja Jaisal Singh Rawal in 1156, the city has been constructed out of golden-coloured sandstone.
Jaisalmer is home to the oldest living fort in the world, Jaisalmer Fort, that dates from the 11th century. Jaisalmer Fort rises from the earth like a giant sandcastle, and the city is dotted with intricately carved havelis from the days when the city was an important stop on the Spice Route. Today, you will find many locals living in this fort, and several hotels and restaurants inside the fort as well. Gadisar Lake offers beautiful sunrise and sunset views.
One of the most magical things you can do in Jaisalmer is an overnight camel safari on the famous Sam Sand Dunes of Jaisalmer. Spend a night surrounded by the golden sand dunes and enjoy the scenery of the Desert National Park.
Sawai Madhopur / Ranthambhore Tiger Reserve
Sawai Madhopur is located in the eastern region, close to Madhya Pradesh, a 30-minute drive from Ranthambore Tiger Reserve. This small town was founded in 1763 by Maharaja Sawai Madho Singh due to its close proximity to the Ranthambore Forest. The Kachwaha Rajputs hunted tigers here until India became independent. Then, in 1973, the forest was given the title of tiger reserve and became a national park in 1980.
This national park has rich biodiversity and is one of the top tiger reserves in India for jeep safaris and spotting tigers. It is a paradise for nature lovers and bird watchers and is one of the best tourist places to visit in Rajasthan. For history enthusiasts, a visit to the Ranthambore Fort, a UNESCO World Heritage Site, is a must.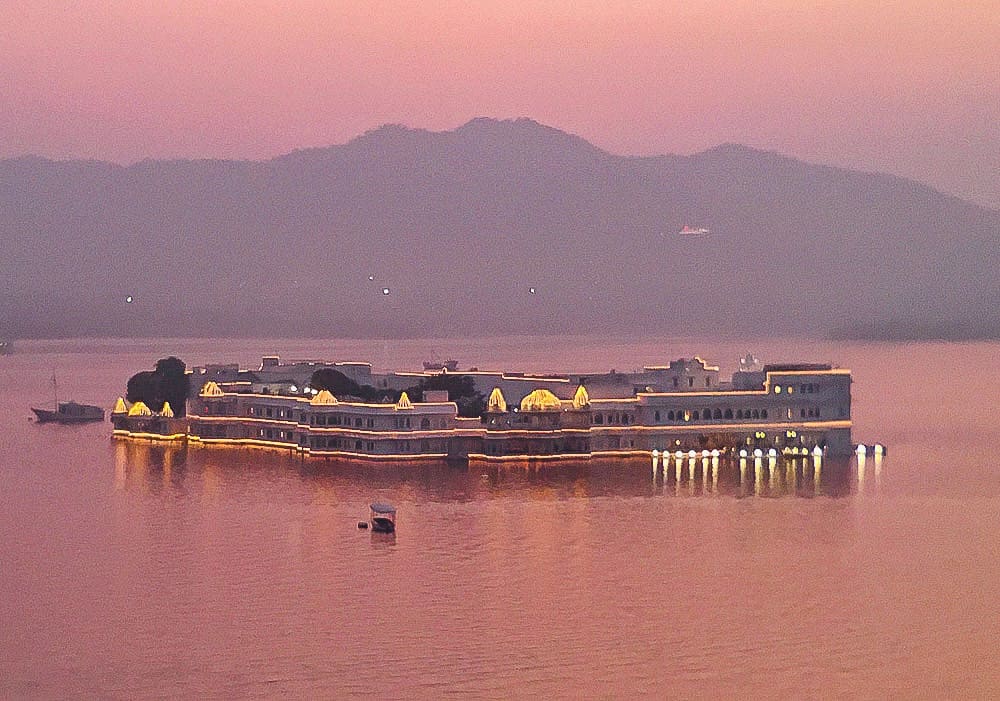 Udaipur
Udaipur, also known as the City of Lakes, is a top Rajasthan tourism destination. It's one of the most enchanting and romantic places in India, not surprisingly a popular destination wedding spot. Udaipur's royal past lives on in the shape of dazzling palace hotels and heritage properties that offer magnificent views of the lakes and the surrounding Aravalli mountains.
The Udaipur City Palace is the crown jewel. Picturesquely located along the banks of Lake Pichola, a tour of the palace will give you a glimpse into the world of the Mewar Rajputs. There are also many other beautiful attractions in this city such as Sajjangarh Fort, Ambrai Ghat, Badi Lake, Bagore Ki Haveli, and some of the finest luxury hotels in the world. Do not miss boating on Lake Pichola, dining at a rooftop cafe on the lake, exploring the narrow, jam-packed lanes of the market, and discovering the cultural and artistic life of the city. Udaipur is a great place to shop, especially for miniature art and other handicrafts.
Jodhpur
Jodhpur is one of the best places to visit in Rajasthan and is popularly known as the Blue City. There are many amazing forts, palaces, and lakes to visit here and a walk around the old city is a must. Jodhpur has been featured in many travel magazines and movies due to the large number of blue-coloured houses. A few places that you should visit here are the Mehrangarh Fort (tip: take the audio tour!), Mandore Garden, Jaswant Thada, Balsamand Lake, and Rao Jodha Desert Rock Park, a successful re-wilding project.
Bikaner
One of the most underrated Rajasthan tourism spots to explore, Bikaner is known as the City of Havelis and is home to more than 1,000 havelis — more than any other city. This is the reason why tourists from all over the world visit. It is also known for the annual International Camel Festival. At the Camel Farm, you can learn more about this fascinating and hard-working animal. From Junagarh Fort to Rampuria Haveli, to Karni Mata Temple (famous for rats), there are a lot of unique attractions to explore in Bikaner. Also, the old town is filled with red sandstone buildings and makes it the Red City in Rajasthan.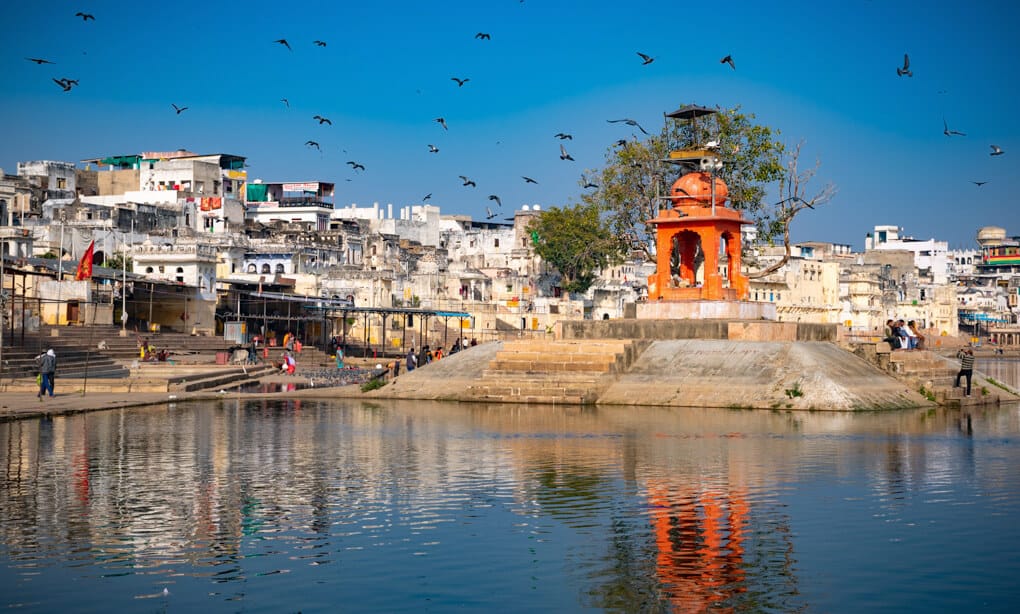 Pushkar
Another popular pilgrimage site in Rajasthan, Pushkar is a holy city that is located around the man-made Pushkar Lake. It is one of the oldest cities in India and is home to 52 ghats and one of the only Brahma Temples. Attending the evening aarti at the Brahma Ghat or watching the sunrise on the lake rejuvenates your soul. This place is also known for its famous Pushkar Fair where traders come with their camels to participate in cultural performances and competitions. The street food, shops, markets, rooftop cafes, inexpensive guest houses, and the popular fair are a draw for local and international tourists alike.
Ajmer
Ajmer is the final resting place of Khwaja Moinuddin Chishti and is the most sacred Muslim shrine in India. One of the unique things about this place is that it is a popular pilgrimage site for both Hindus and Muslims. Rich in culture, history, and religion, Ajmer is surrounded by the Aravalli Hills and has many historic sites to visit. Taragarh, located outside the town on a hilltop, houses the remains of a 2,000-year-old fortress that controlled the trade routes in the region. Dargah Sharif, Akbar Palace and Museum, Nareli Jain Temple, Adhai Din ka Jhonpra, etc. are a few other places to visit in Ajmer.
Mount Abu
Wondering what to see in Rajasthan apart from forts and palaces? There is Mount Abu, the only hill station in the state. Situated at a height of 1,200 metres and surrounded by Aravalli hills, Mount Abu is a great place to escape from the summer heat in Rajasthan. The main attraction is Nakki Lake which is said to have been clawed out by the gods themselves. There are also a lot of fun activities to do here such as trekking, camping, caving, etc. and a magical sunset viewpoint here that you must see.
Bhangarh Fort
Bhangarh Fort is known as the most haunted Rajasthan village and has lots of ghost stories associated with it. The fort is located in the Aravalli hills and is now mostly in ruins, but still receives a lot of tourists from all over the world. It is a historical and architectural wonder and is shrouded in mist and mystery. A lot of people say that they have heard screams or whisperings inside the fort. Also, it is forbidden to enter the fort after sunset. So, if you love mysteries or ghost stories, then this is one place that you cannot miss in Rajasthan.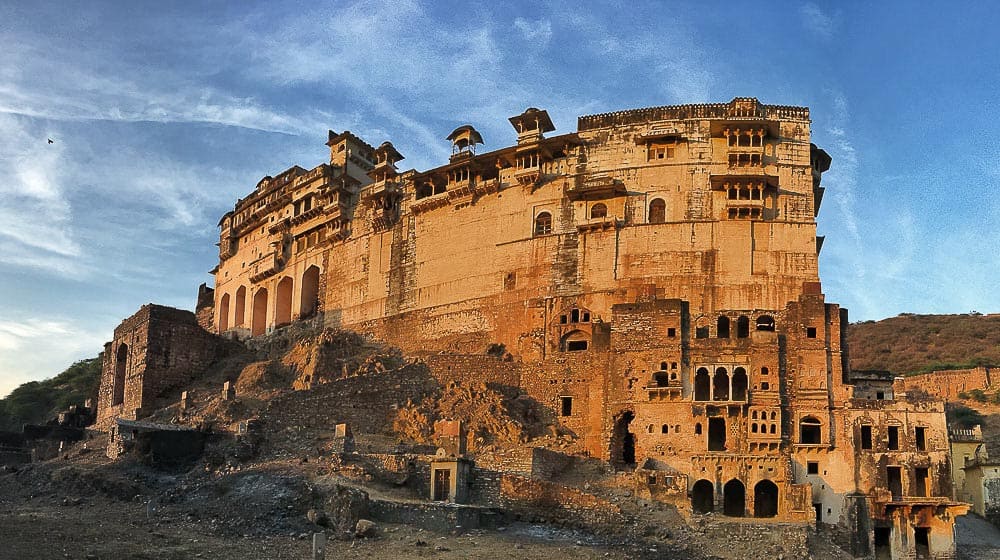 Bundi
A lesser-known place in Rajasthan, Bundi is a charming old town with lots of untold stories and beautiful attractions. It is home to several architectural marvels such as Sukh Mahal, Moti Mahal, Garh Palace, and more. The main attraction is the palace and the murals inside the palace. To enjoy the best views of Bundi city, climb up the Taragarh Fort just before sunset.
Chittorgarh
Chittorgarh is a mighty hilltop fort, the very stones mute testimony to centuries of myth, legend, and history. Some of the most chivalrous stories in all of India took place within its walls. Chittorgarh was founded by the Maurya Dynasty and contains magnificent Rajput architecture. Known as a seat of Rajput pride and bravery, Chittorgarh Fort is the largest fort in India and a UNESCO World Heritage Site. If you want to witness the spirit of Rajputs and the history of Rajasthan, then you should definitely visit Chittorgarh.
Deeg
If you are tired of visiting the big cities and towns, then check out this peaceful Rajasthan village located in the eastern region of the state. This small village offers a perfect escape from urban chaos and has some beautiful havelis and palaces to explore. The Deeg Palace features beautiful architecture including pools, gardens, and fountains. There are also two Mughal Havelis – Gopal and Roop Sagar – and several bustling markets.
Bharatpur
An abode for palaces and temples, Bharatpur is another top place to visit in Rajasthan. It is home to a UNESCO World Heritage Site – Keoladeo Ghana National Park – and attracts bird watchers from all over the world. There are more than 370 species of birds found here including the endangered Siberian Crane. If you are a bird enthusiast, then you are going to love this place. During your visit, you should set aside some time to explore other attractions in this small city such as Lohagarh Fort, Bharatpur Palace and Museum, Banke Bihari Temple, and more.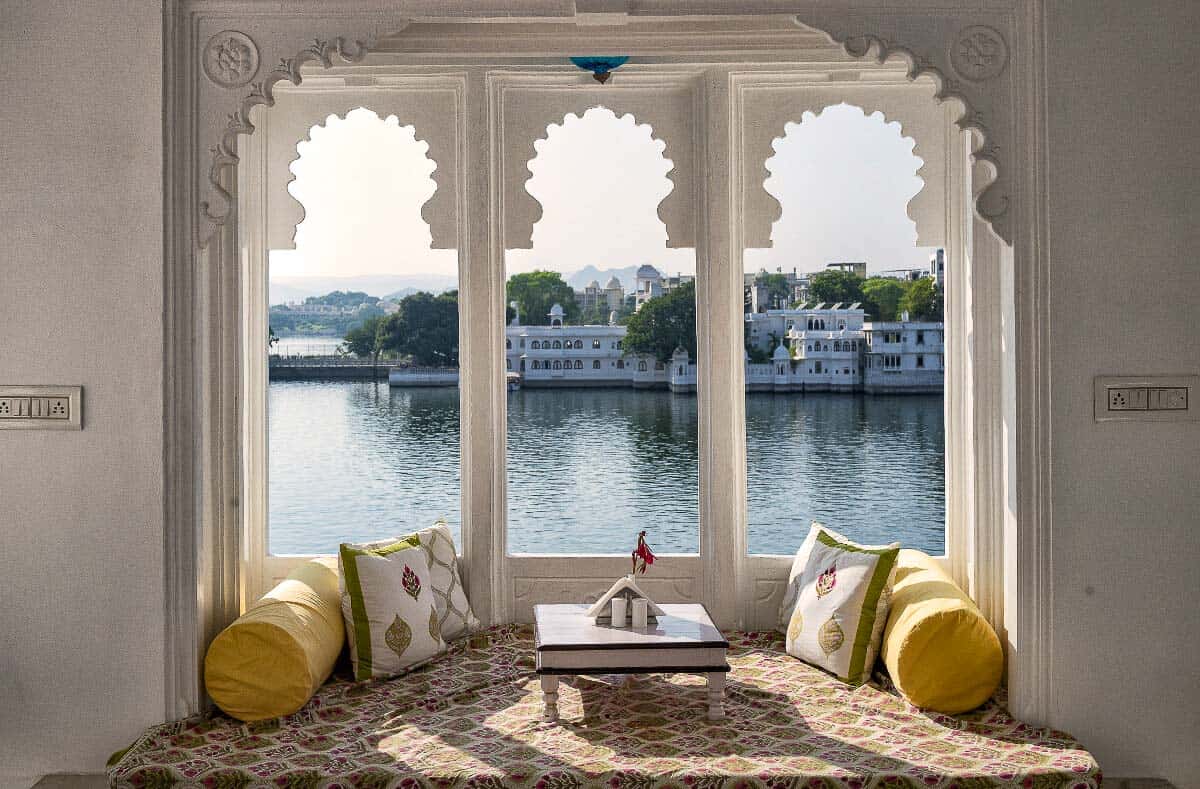 Top questions about travel in Rajasthan
How much time do I need to travel in Rajasthan?
Rajasthan is HUGE and also amazing. There is a reason why it is the most popular state in India for tourism. It could easily take you 2-3 months to explore everything that it has to offer. Trust me, you want to travel slowly in Rajasthan and indulge in the different traditions to truly experience this state.
But if you are short on time and cannot spend a couple of months here, then at least plan to spend 15 – 20 days. It still won't be enough, but you can enjoy different experiences such as staying in an ancient fort, visiting the gorgeous palaces, spending a night in the sand dunes, etc. Also, don't try to fit in too many places. Make a list of 5-6 places to visit in 20 days so that you have enough time to soak up the culture. Don't worry about missing out because a single trip to Rajasthan is never enough to see everything.
How to travel in Rajasthan?
One of the best things about traveling in India is there are a wide range of transportation options available. Rajasthan is well connected by road and railway, which make it easy to get around.However, a few villages aren't as easily accessible as the famous places in Rajasthan such as Jaipur, Udaipur, and Jodhpur.
Generally, if you are arriving in India, then you would be landing in Delhi or Mumbai first. From Delhi and Mumbai, there are a lot of options for reaching Rajasthan. If Rajasthan is in your India itinerary, then I would suggest you visit Delhi first and then spend a few weeks in Rajasthan — because Rajasthan is only about 100 kilometres west of Delhi.
Getting to Rajasthan from Delhi
One of the most convenient and quickest ways to reach Rajasthan from Delhi is by the train. This is an amazing way to experience the real India. It is economical too, but the booking process can be a little difficult to understand if it is your first time in India. But once you figure it out, this is the best way to reach different cities in Rajasthan. Read the Breathedreamgo guide to taking the train in India to get started.
Another option is to take a Volvo Bus from Delhi to a city in Rajasthan such as Jaipur. It won't be as comfortable as the train. There are lots of apps to book a bus and it is not as much of a hassle as booking a train.
If you are looking for comfort and don't mind spending a bit more on your trip, then you can also hire a cab to reach Rajasthan. There are many reputed services such as Ola, Uber, etc. that offer outstation services from Delhi and charge you based on your itinerary.
TIP: Let India for Beginners help plan your trip to Rajasthan — we are Rajasthan specialists!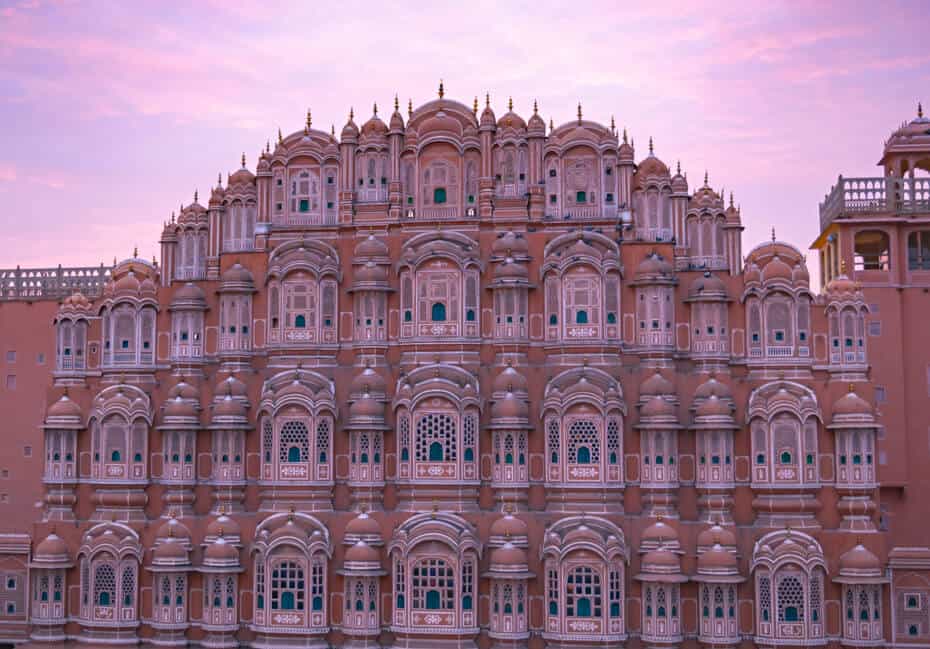 What is Rajasthan famous for?
Rajasthan is synonymous with its many medieval forts and palaces. They are all equally magnificent architectural wonders, and each is a treasure trove of stories and legends. A legendary historical figure, the poet-saint Mirabai, hails from Rajasthan and there are several sites associated with her.
Rajasthani culture and folk dances are unique in India. The Ghoomar dance from Udaipur is famous all over the world and has been showcased in a lot of Bollywood movies. The colourful attire of Rajasthan, the neon-bright sarees and huge turbans, are eye-catching and distinctive. From Bandhani sarees to Kundan Naulakha Haar, shoppers can find many distinct items.
Staying in palace hotels and luxury resorts, chilling in Pushkar, going on desert safari, shopping in Jaipur, wandering the bustling bazaars and markets, exploring historic forts and ancient tombs … these are just some of the things tourists love to do in Rajasthan.
What famous Rajasthan foods should I try?
Rajasthan food is delicious and unique in preparation. Since most Rajasthan villages and towns experience a lack of vegetables and water, they have come up with dishes that can easily last for a couple of days. Generally, Rajasthan food is made using buttermilk, dried lentils, wheat flour, and beans while oil and red chilies are used to preserve the food and reduce the requirement of water. Each region in Rajasthan has its own special dish that you should try.
One of the signature foods of Rajasthan is Dal Baati Churma. You will find this delicacy in all cities and towns of Rajasthan, especially in the desert areas. Baati is basically hard, unleavened bread that doesn't need much water for its preparation and can be used for a few days. It is eaten with dal and churma, made from jaggery/sugar and ghee.
For vegetarians, Gatte ki Subzi and Ker Sangri are the perfect local dishes to try here while non-vegetarians cannot miss out on Laal maas, a spicy mutton curry. For your sweet tooth, you can try the signature dish Ghevar which is basically a disc made from flour, ghee, and milk. Personally, I feel Malai Ghevar in Jaisalmer is the ultimate dish to try in Rajasthan. If you are gluten free, check out this guide to eating gluten free food in North India.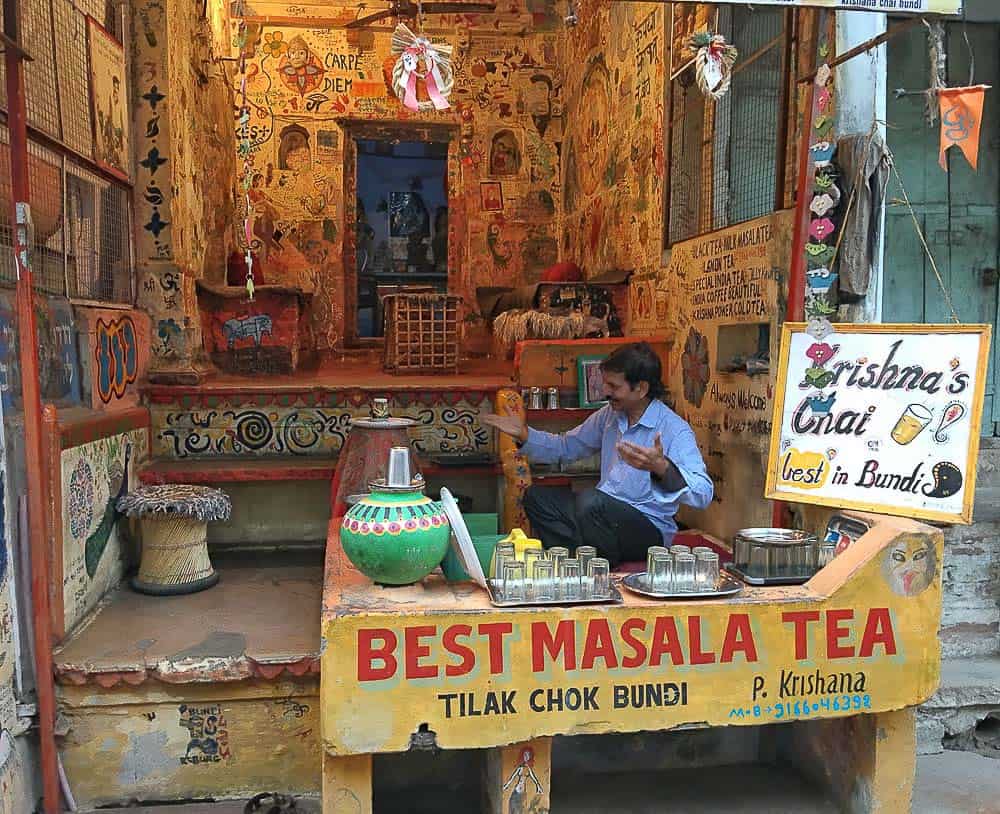 What are the best restaurants in Rajasthan?
There is no doubt that Rajasthan food is delicious and has a unique flavour. There are so many amazing dishes to try here but if you don't choose a good restaurant to savour them, then it can often leave a bad taste in your mouth. However, there are many heritage hotels and restaurants that will offer you a royal and memorable dining experience.
Here are a few restaurants in Rajasthan that you should try for the delicious food or ambience:
Suvarna Mahal, Jaipur

The Raas Hotel, Jodhpur

The Serai, Jaisalmer

Sheesh Mahal, Udaipur

Chokhi Dhani, Jaipur
When should I visit Rajasthan?
Rajasthan experiences a hot and dry climate for most of the year, which is why winter is the best time to visit. From October to March, the temperature fluctuates between 0 – 25 degrees Celsius, which makes it much more bearable for exploring urban and rural Rajasthan. But do be aware that during the winter months, the temperature drops at night, dipping below 0. India can be chillier than you expect! Another good reason to visit in winter is that most of the festivals in Rajasthan are held in the winter months.
Monsoon is a great time to visit Rajasthan, mid-July to September, especially Jaipur and Udaipur. The region doesn't receive a lot of rainfall so the weather tends to be pleasant, and lush greenery appears. Summer (April to July) is the worst time to visit as the temperatures hover around 40-45 degrees Celsius and most of the activities are shut down. It's just too hot, even for locals.
What clothes should you wear in Rajasthan?
Since Rajasthan is a traditional state, I would recommend you wear conservative and traditional clothes as much as possible. A few cities such as Jaipur and Udaipur are a bit modern and used to western clothing. But there are many villages and small towns that are more conservative and traditional. Plus, if you are visiting temples or attending any rituals or festivals, then you would need to cover up shoulders and legs.
If you are a woman, then make sure you take clothes that cover up your shoulders and legs, especially when visiting a religious place. Apart from that, wearing loose, flowing cotton clothes is advisable. This will not only keep you cool during the hot weather but will also reduce the number of stares you might get while wearing tight clothes. Check my guide to what to wear in India.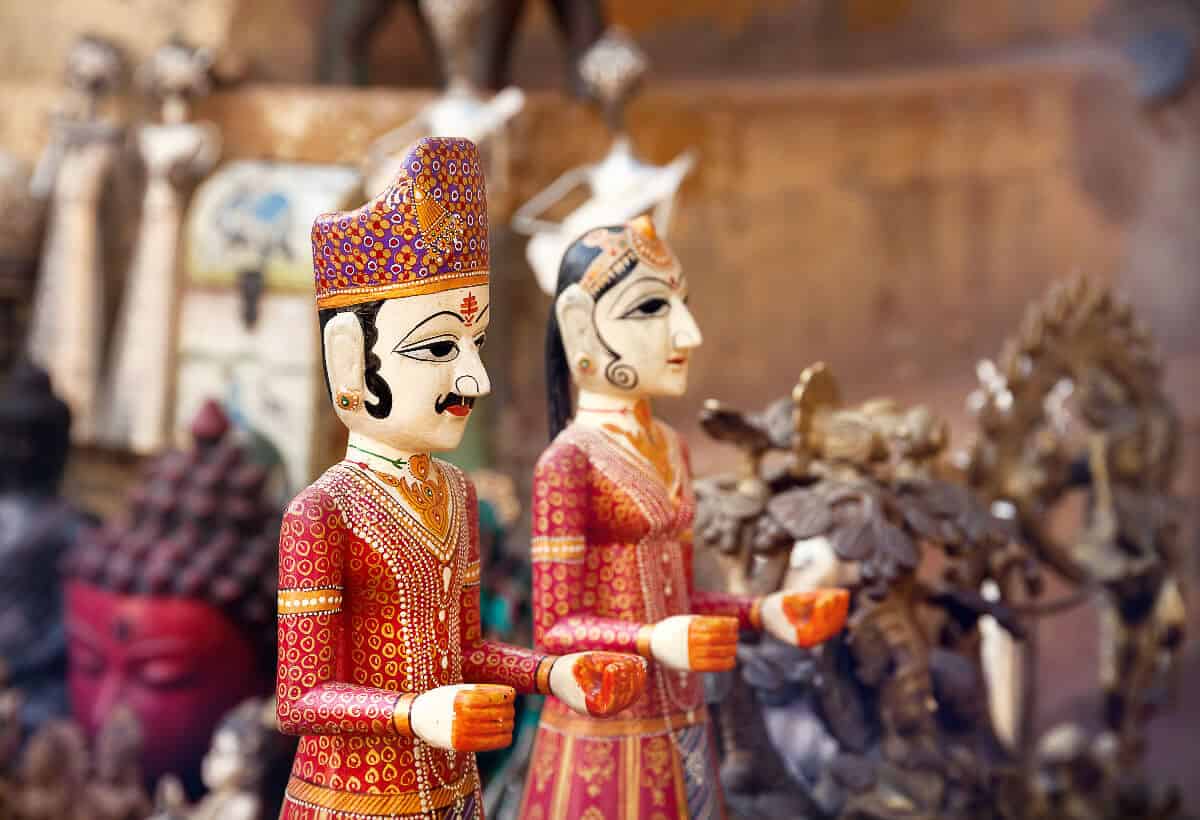 What should I buy in Rajasthan?
Rajasthan is a paradise for shopping enthusiasts as you will find colourful markets and bustling bazaars in almost every city and village. From unique jewelry designs to ethnic carpets, to Jodhpuri Juttis, there is a lot that you can buy here as a souvenir or a gift. If you want precious gemstones, gold jewelry, silver jewelry, or other carved trinkets, then Rajasthan is the perfect place. Johari Bazaar in Jaipur is the best place to buy jewelry in the entire state and will offer you a wide range of options.
Miniature paintings, also known as Mughal paintings, can be found in the Hathi Pol Bazaar in Jaipur, plus Udaipur is also known for this style of art. Ethnic carpets can be found in the markets in Jaipur, Ajmer, Bikaner, or Barmer. Blue pottery is another Rajasthan specialty that you simply cannot miss. Made from quartz stones, this pottery doesn't crack easily and will add a dazzling touch to your home. You can buy them from a few Rajasthan famous places such as Jaipur, Jaisalmer, Alwar, and Bikaner.
For, clothes, Rajasthan is best known for its block-printed textiles and offers an astounding range of beautiful Ghagra Choli, Lehengas and Bandhani Sarees. Stores such as Fabindia, Anokhi, and Cottons Jaipur carry a range of fashions made from block-print fabrics.
Don't miss the Jodhpuri Juttis (shoes) that can be found in all colours, shapes, and sizes, often embellished with embroidery. Known as Mojaris, they are made from leather and add a royal touch to any outfit. You can get them from the Mochi Bazaar in Jodhpur or the Bapu Bazaar in Jaipur.
How do I buy jewelry in Rajasthan?
If you are interested in buying jewelry on your trip to Rajasthan, then Pushkar or Jaipur are the best places. Pushkar Bazaar is filled with shops that sell affordable and authentic traditional jewelry.
However, Jaipur is a much better option as it is the centre of the gem and jewelry trade in India. In fact, Jaipur is one of the world's leading gemstone cutting centres.
In Jaipur, there are a lot of wholesale markets and you will find a lot of options in terms of shops and designs. Plus, if you are good at bargaining then you can get them to reduce the inflated prices. You can visit the Tripolia Market for the traditional lac bangles or Johari Bazaar for precious stones, bangles, semi-precious stones, and a lot more.
There are many high-end and luxury shops in Jaipur selling semi-precious and precious stones as well as finished designs — however, buyer beware. You REALLY need to know what you are doing to get a good deal.
TIP: Shop with an expert and avoid getting overcharged. India for Beginners can arrange a shopping trip in Jaipur for you.
Which festivals should I attend in Rajasthan?
Rajasthan is well-known for its vibrant culture and hosts some really colourful and interesting festivals throughout the year. In fact, some of India's best festivals are celebrated in Rajasthan. Most of these festivals are loud, rambunctious, and unique. So, before you plan your trip to Rajasthan, you should know about these festivals to include them in your itinerary.
One of the most celebrated festivals to attend in Rajasthan is the Pushkar Fair, also known as the Camel Fair. It is held annually in October/November and attracts tourists from all over the world. Essentially, it is a camel trade fair where traders come to buy and sell their camels and consists of a lot of competitions, cultural programs, and entertainment options. Diwali is another great festival that you can attend almost anywhere in the state, but Jaipur does Diwali really well. The entire city centre is festooned with lights and it is really a sight to see.
Jaisalmer Desert Festival is a cultural carnival that you shouldn't miss. This festival is celebrated in the Thar Desert and showcases Rajasthani folk culture through dance, music, camel races, and other activities. Teej Festival in Jaipur is also a popular festival to attend while visiting this state.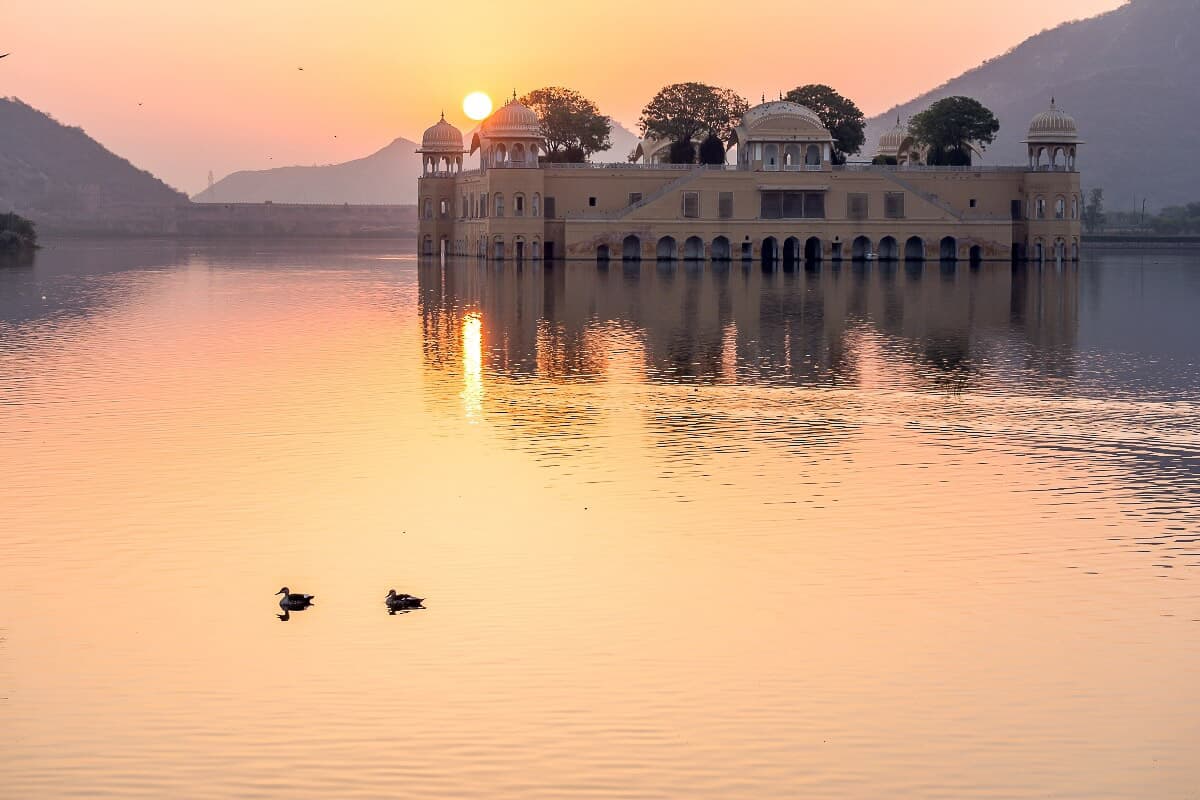 Is Rajasthan a good place for a destination wedding?
Yes, yes, a hundred times yes! Rajasthan is full of beautiful places that make for an amazing wedding destination. In fact, you can hire a fort or palace for your wedding. Isn't that amazing? The grandeur, the decorations, everything would be out of the world. You would feel like a true prince or princess at your wedding and will be transported to the time of royals if you choose one of these forts or palaces for your wedding.
Imagine a wedding in the Jal Mahal Palace or the Rambagh Palace in Jaipur where you would be surrounded by a royal background. Or you can take your vows in The Oberoi Udaivilas while enjoying the surrounding Aravalli mountain and Lake Pichola. There are many heritage resorts as well in Rajasthan that will give you the royal feel and are the ultimate place for a destination wedding. Trust me, Rajasthan is filled with romantic destinations that make for an amazing wedding spot.
Is Rajasthan safe?
Rajasthan is one of the top tourist destinations in India for foreign visitors. Most of the urban centres and tourist hotspots are very accustomed to foreigners and solo female travelers. Generally, people are very friendly and helpful. However, it must be noted the state is very traditional and that means gender roles are quite rigid, women dress modestly, and men dominate public spaces.
Some foreign women do feel uncomfortable by the unwanted attention and staring. Most of it is innocent, but there have been some unsavoury incidents. Unfortunately, there are always some bad apples in every bushel, as they say. Bad things can always happen unexpectedly, but that is true for most destinations in the world.
A few precautions can go a long way to help ensure your safety. It's very important for women to understand that the genders do not relate in the same way in a place like Rajasthan as they do in Canada, Europe, or other western countries. A casual conversation could give the wrong signal to a local man who doesn't understand western ways. There might be men who stare at you or try to talk to you, the best thing to do is ignore them and walk away fast. Sometimes men can be rude and obnoxious in Rajasthan, and many of them are also tourists, so just walk away and ignore them.
Must read: My top tips for women travelling in India.
When you are traveling in Rajasthan, try to reach your destination before it gets dark. Select good and reputed accommodation and keep them informed about your whereabouts if you get delayed on the way. Hire reputed taxis and avoid going alone to secluded places in the evening. If someone is offering to show you around or take a tour around the city, be careful because they could be just out to get money from you. Some people will also charge you more because you are a foreigner and they think they can get away with it. If you have an idea of the price, then bargain and stick to your budget. Also, avoid giving anyone money before they deliver what they offered you, such as a service, tour, two-wheeler, etc.
Editor's Note: This is the reason I started India for Beginners custom tours — to help women travel safely and well in India!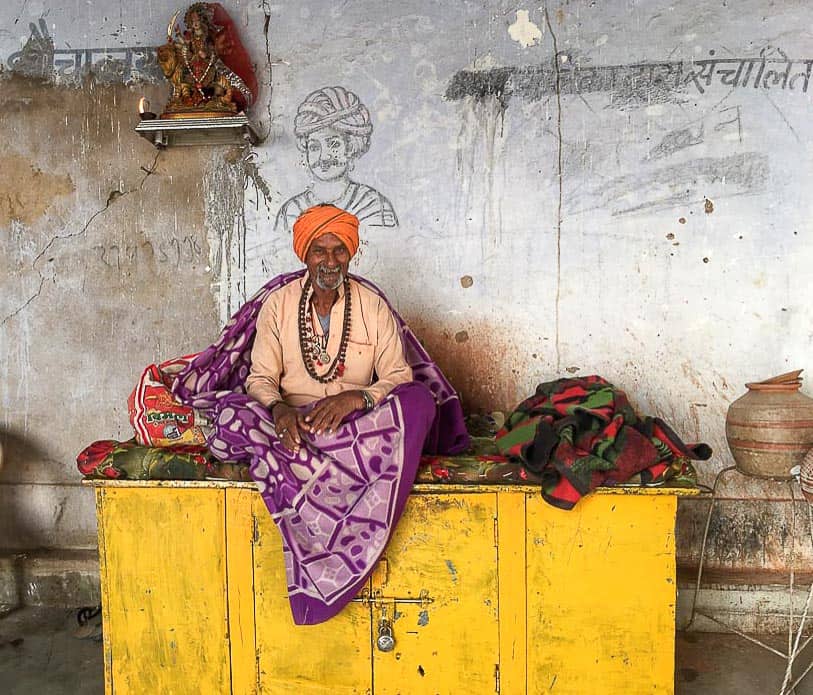 What are the best tours in Rajasthan?
If you are a first-time visitor to India or Rajasthan, then I would recommend you take a tour. Travelling around Rajasthan is fun, but the booking process and finding the right transportation and hotels can be a hassle. It can leave you tired and with less time to enjoy the experience. This is why taking a tour is one of the best ways to not only experience the culture, but understand the history of Rajasthan, too. You can join a small group tour or take a custom tour to properly explore and enjoy Rajasthan.
Custom Tours – India for Beginners offers custom tours in India, including Rajasthan, that help you enjoy authentic cultural experiences while travelling smoothly and safely.
Small Group Tours – You can also opt for a small group tour in Rajasthan. We recommend Intrepid Travel. You can read about Mariellen's experience taking the Intrepid Travel Classic Rajasthan tour here.
What are the best travel books about Rajasthan?
I would recommend the following travel books to help you explore and understand the history of Rajasthan. There are many more books available to get an insight into the culture and traditions of this state. Click on these books to check them out. (Coming soon.)
---
Guest post by Rachita Saxena, a travel blogger at MeanderWander.
---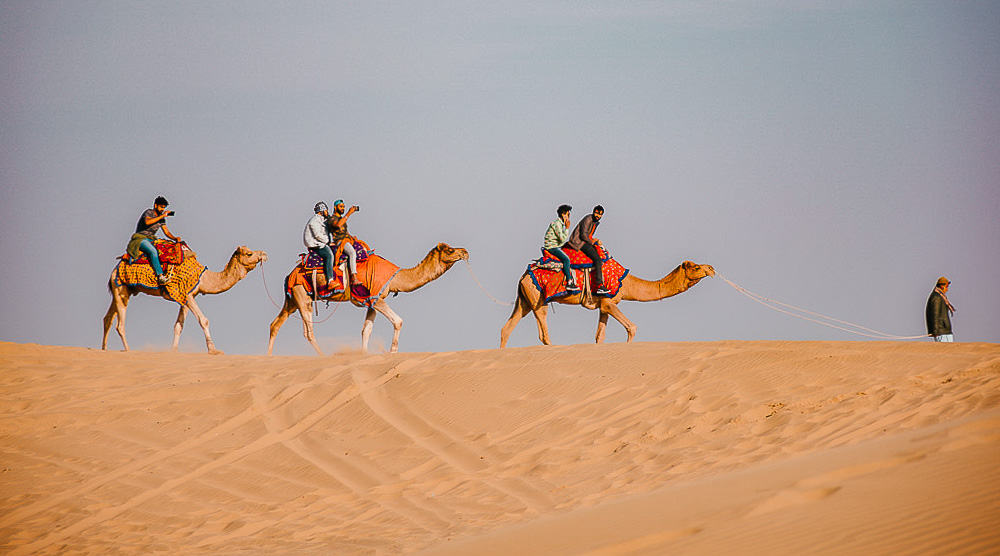 ---
PIN it on Pinterest
---
If you enjoyed this post, you can…
Sign up for Dispatches in the sidebar and follow Breathedreamgo on all social media platforms including Instagram, Facebook, Pinterest, and Twitter. Thank you!