Hello and welcome to Breathedreamgo
If you have any questions or comments, we would love to hear from you. For our Disclosure and Privacy Policy click here.
To find out how to work together, please read the Work With Us page. Here, you will find links to the Breathedreamgo Media Kit. To learn more about this site, please visit the About Breathedreamgo page. Note: we do not accept guest posts or sell contextual links.
If you need help planning your trip to India, please contact Mariellen for itinerary planning.
Itinerary planning service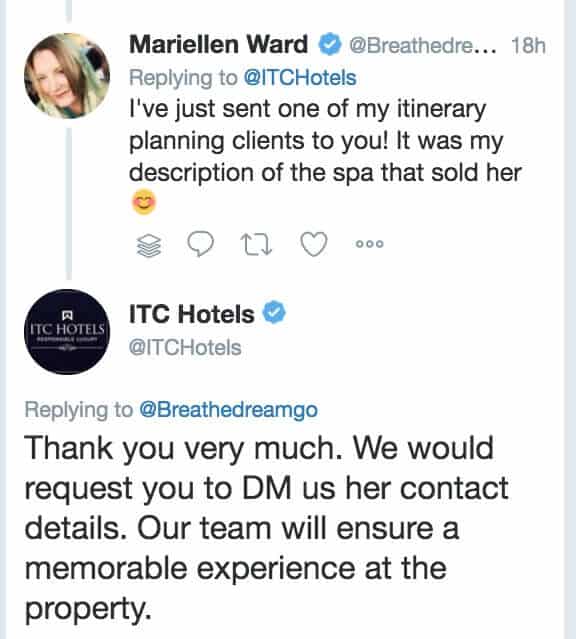 If you are looking for detailed advice, including itinerary planning, Mariellen is happy to help you out. She has spent three years living and traveling solo in India, and has travelled all across her home country of Canada, lived in Japan, and been to about 20-25 countries altogether. She can also offer writing and blogging tips and advice.
India trip and itinerary planning is well worth the small fee if it saves you from making expensive, frustrating, and time-consuming travel decisions. This is especially true in India. Plus, you just may get special perks!
Testimonials for itinerary planning
If you are planning a trip to India (especially for the first time), Mariellen is a godsend! She's travelled there extensively and knows the ins and outs that you might not even think about asking. She's one step ahead so to speak. And she sent out an awesome follow up email with all the things we talked about and links to hotels she spoke of. I will use her again for sure! Kari Farley, August 2015

India is a tough country to travel in. For those who feel the call, it's important to be well prepared. Mariellen's clear words provided vital information to make arrangements ahead of time and make sure I had the best possible trip. And while travelling, it was encouraging to know someone had done it all before, which made it easier to leap into the unknown and come back safe. Daniel Rabin, September 2017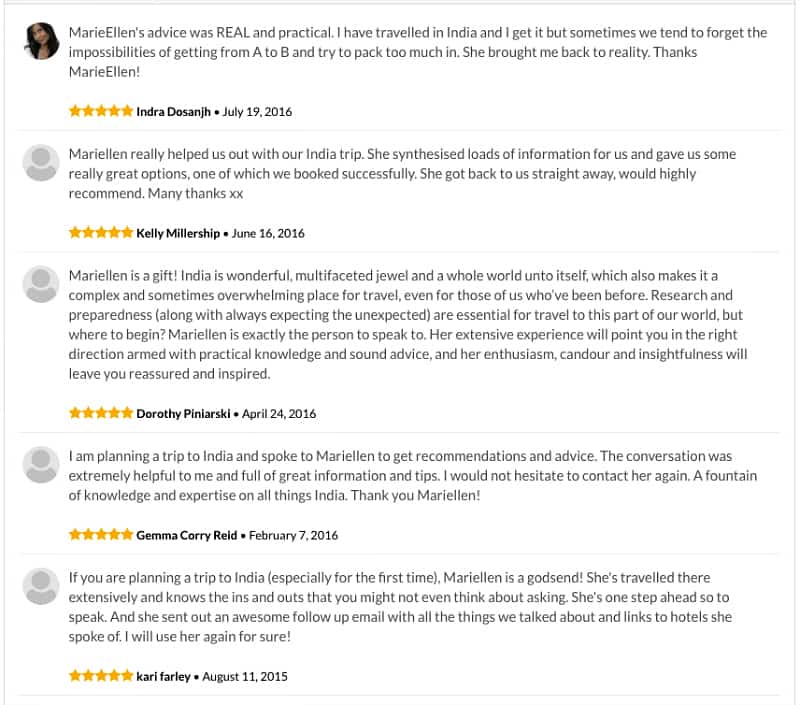 Please contact us at info [@] breathedreamgo . com to discuss how Mariellen can help you. The charge is $75 USD per hour of talk time, and it includes a follow up email.
You can also contact Breathedreamgo on these social media platforms:
Thank you
Thanks so much for reading Breathedreamgo. Please send comments or questions via info [@] breathedreamgo  . com. Note: we do not accept guest posts or sell contextual links.