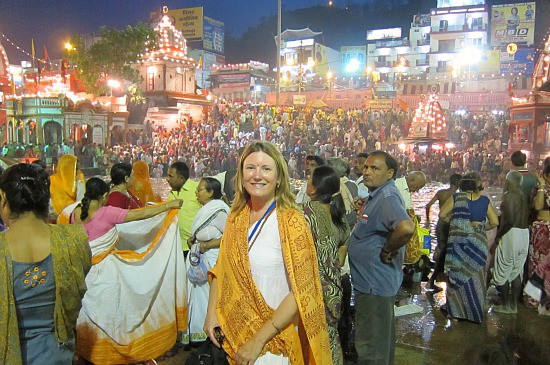 The power of authentic storytelling
Thank you for visiting Breathedreamgo, one of the leading travel blogs about India, female solo travel, transformative, and responsible travel.
---
---
From the time I founded Breathedreamgo in August 2009, I've been dedicated to telling stores that matter. Over the years, I've built a name as a passionate, authentic storyteller, responsible traveller and advocate of female solo travel. I've also worked hard towards mastering the craft of travel writing, encouraging the development of professional travel blogging and building a solid, engaged following. It's on these values that I've built Breathedreamgo and I've been fortunate to be asked to take part in many exciting brand and destination campaigns. A select few are outlined here.
Testimonials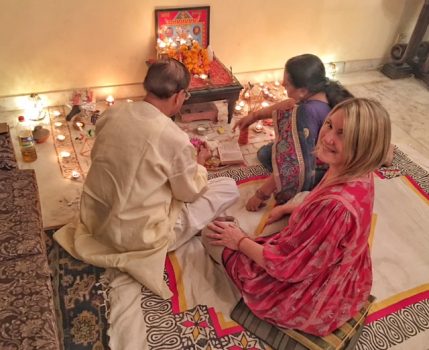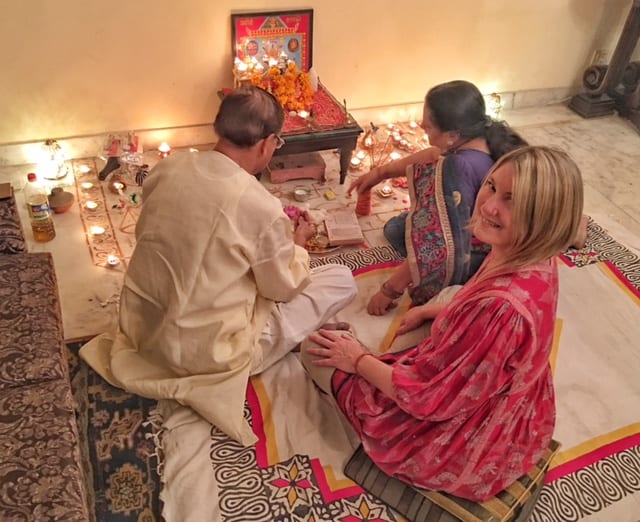 Prakash Kutir Homestay, Delhi.
Prakash Kutir is a homestay in Delhi
"Ever since we hosted Mariellen for the first time, she's opened up a plethora of opportunities for our homestay. Mentions about us on her blog and social media have led many of her readers to book with us and our website has seen a definite increase in traffic. She has been instrumental in connecting us with several other travel bloggers, including a couple of bloggers invited for The Great Indian Blog Train event held by Incredible India in February 2018, who stayed with us and left us favourable reviews and comments on their respective channels.
Mariellen's suggestions on our website and social media marketing are extremely insightful helping us avoid some disastrous marketing moves. She has been always forthcoming and helpful whenever we require advice on anything related to our online presence.
Owing to the perfect amalgamation of both our passions — her love for everything Indian and our intrinsic interest in sharing the cultural heritage being a Delhi-ite affords us — we found an instant connect with her. The rest as they say is history. Its been now over two years that we have known her and she has become part of our family. And that's how she is: a pleasant personality matched with a wonderful ability to build close friendships. All having said and done, we really value her friendship and knowledge which she has been kind enough to share with us."
Destination Canada: Social Media in India

In 2014, I worked on a year-long campaign to promote Canadian tourism in the Indian market. I wrote 14 blogs on Breathedreamgo and hundreds of social media updates over the course of the campaign. I also wrote guides to Canada's major cities for the Times of India's HappyTrips site, the highest-traffic travel site in India with 100K unique visitors per day. HappyTrips also syndicated 8 of the blog posts; and many were syndicated in Japan and on a South Asian ex-pat website in Canada. This resulted in more than 2 million social media impressions and about 500K page views.
To see the series, please visit the Canada Destination section of Breathedreamgo.
Corning Gorilla Glass 'Tough Drops' campaign
I was invited by Corning, a Fortune 500 company and maker of Gorilla Glass 4, to take part in a campaign to demonstrate the toughness of the device glass. Me and 3 other leading travel bloggers travelled through Oregon to experience "tough drop surfaces" and take photos and videos entirely with the Samsung Galaxy S6. We produced content on our own blogs and social media channels, as well as the Tough Drops website. Here's a wrap-up about the campaign: The Tough Drops Tour of the Pacific Northwest.
Costa Rica with EcoAdventure Media
Costa Rica is a leader in responsible tourism. Along with 5 other top travel bloggers from the EcoAdventureMedia team, I went to Costa Rica to be part of a coordinated campaign (hashtag #EcoCostaRica). We each had a different itinerary based on our expertise, from adventure travel, cultural travel and culinary travel to archaeology and nature/wildlife. Together, we produced 45 blog posts over the course of the 6-month campaign and several freelance articles. My 5-part Costa Rica series starts here, and you can read a wrap-up report here: Costa Rica case study
Aurovalley Ashram: A reader favourite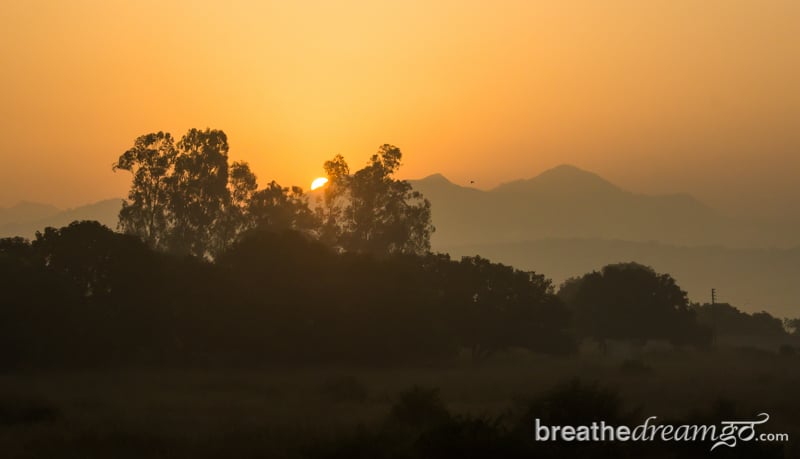 For the last 10 years, I've regularly visited a small ashram in north India, Aurovalley Ashram, and written about it many times on Breathedreamgo. As a result of my stories and recommendations, a steady stream of Breathedreamgo readers (estimated at about 20% of FIT guests) visit the ashram. The 7-part series starts here, A haven of peace, and a PDF case study is available here: Aurovalley Ashram Case Study.
Kensington Tours: Mirabai Expedition

In 2014, I was invited to be part of the Kensington Tours "Explorers-in-Residence" program and given an Explorers Grant to undertake a cultural expedition in India. I chose to follow in the footsteps of a revered 16th century saint, Mirabai, who travelled in north India. I wrote a 7-part blog series, dozens of social media updates and articles about female explorers and travellers for several other websites.
This campaign resulted in features on CoolHunting, Conde Nast Traveller India online and a 2-page spread in Vogue India magazine (download PDF here Vogue Mirabai). The campaign also made an impact on readers, as evidenced by a letter about recreating the Mirabai Expedition, below (click here).
Reader Testimonials
Over the past 10 years, I've received received thousands of emails, comments and messages from people who were inspired to travel, based on reading my blog and other writings. A small sampling of these are listed below.
I also meet readers in real life. In January 2016, I was standing at a train station in Kerala, in south India, and a young man walked up to me and said, "Are you Breathedreamgo?" He recognized me by my Canadian luggage tags. This happens more often than you might think in a country of 1.2 billion!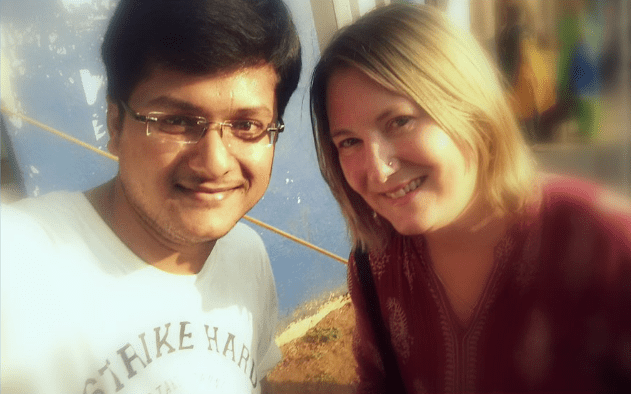 "Mariellen writes with a passion few other bloggers can reach, and with an honesty few people can take pride in. She is bound to India, physically, emotionally and spiritually … a modern Scheherazade who intertwines magic and beauty in her tales." – TenMania's 50 Travel bloggers to follow

"I haven't read anything as beautiful about India as this sentence from your blog: "India's gift to the world is an ancient and abiding wisdom built on the realization that reality is shaped in the mind and that the only lasting path to happiness is internal." – Mayank Bhatt, author and journalist

"Your blogs encouraged me to go to Varanasi and put my mother's ashes in the Ganges….for this I thank you!" – Kira Godbe

"My name Gaía and I'm a writer from São Paulo, Brazil. I was very scared to go to India alone found precious advice in Mariellen's blog when I was reading and planning the trip. Thank you, Mariellen, for sharing what you've learned during this time. And for the inspiration." Gaia Passerelli
Following in the footsteps of my Mirabai expedition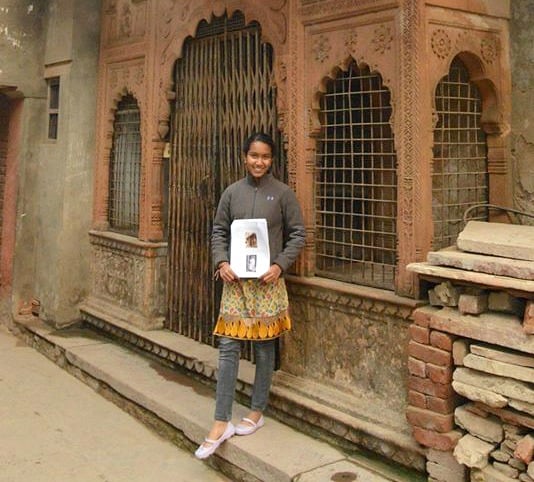 A reader was inspired to follow the Mirabai expedition. She writes:
"I stumbled across your Facebook page as I was planning our first trip to India last year. What caught my eye was your 5-part series on the Mirabai story.

My daughter's name is Meera, she is now 14 years old. My husband's name is Krishan and he knew when I was pregnant that if we had a girl, she would be called Meera. Your series was so interesting, and when I saw that we could visit at least two of the places you mentioned, Vrindavan and Chittorgarh, I printed out your stories for my husband, daughter & mother-in-law (who was accompanying us) to read.

We had such a fun time trying to find the Mirabai temple in Vrindavan! We were travelling in a private vehicle and as soon as we arrived and people heard that we were looking for the temple, everyone knew where it was, but we had a false alarm as they brought us to the Mirabai ashram. Luckily, in your article, you mentioned certain parts of town and finally, our local guide found someone who knew where it was.

It was 16:40 when we got there and when our guide called out to the priest who lived upstairs, it was quite surreal to see him in real life after knowing what he looked like in your photos. He opened up 10 minutes early for us, remembered you and was thrilled to see his photo and name in your article. At first he wanted my husband to take photos of the article for him to show his family but luckily I had made two copies of the article and we gave him a copy.

It was really nice to have this personal experience in Vrindavan at the Mirabai temple and again as we drove from Jaipur to Udaipur, our last detour was to Chittorgarh.

Thank you again for your articles, it really made our visits to Vrindavan and Chittorgarh very special, especially for our daughter." – Natalie, Krishan and Meera
More reader testimonials

"Mariellen your blog about your first trip to India was inspiring, highly spiritual and motivated me to explore my own country with a different perspective. Thanks for your love to India." Hariharan Alora Veedu

"Mariellen, your blog encouraged me to go to Varanasi and put my mother's ashes in the Ganges….for this I thank you." Kira Godbe

"Ever since I found your blog, Mariellen, I have been inspired to travel to India on my own. As a woman, we're made to feel like adventuring off to a place like India on your own is just down right irresponsible, but it was your blog that made me realise it is possible. So thank you Mariellen, you've no idea how much it means to me to have had your support throughout . A true blessing, India style." Eiméar Ní Shaobhais

"I love reading your blog, Mariellen. You are very non-judgmental and portray a true picture of India. In fact your blog was one of the 3 blogs that inspired me to chuck my job of 23 years and start traveling and blogging about it." Sumita Bhattacharya

"While exploring all the comforts and luxuries India has to offer, Breathedreamgo also takes you off the beaten path and into the heart of this beautiful country. One woman's journey to discover more about other cultures, landscapes, and ultimately herself, has inspired this fellow woman traveller to go it alone and take on India herself. Mariellen's writing is clear and authentic, encapsulating her optimistic nature and openness in the face of cultural clashes. This has inspired me to view India through a different lens and challenge my own preconceived notions of the subcontinent." Moorusha Stepanov

"Your blog had inspired me to travel solo throughout India and forgo the idea of group travel. I have always recommended your blog to people I know interested in travelling to India. I always appreciate and look forward to the updates." Kirsten Vanessa Kelly