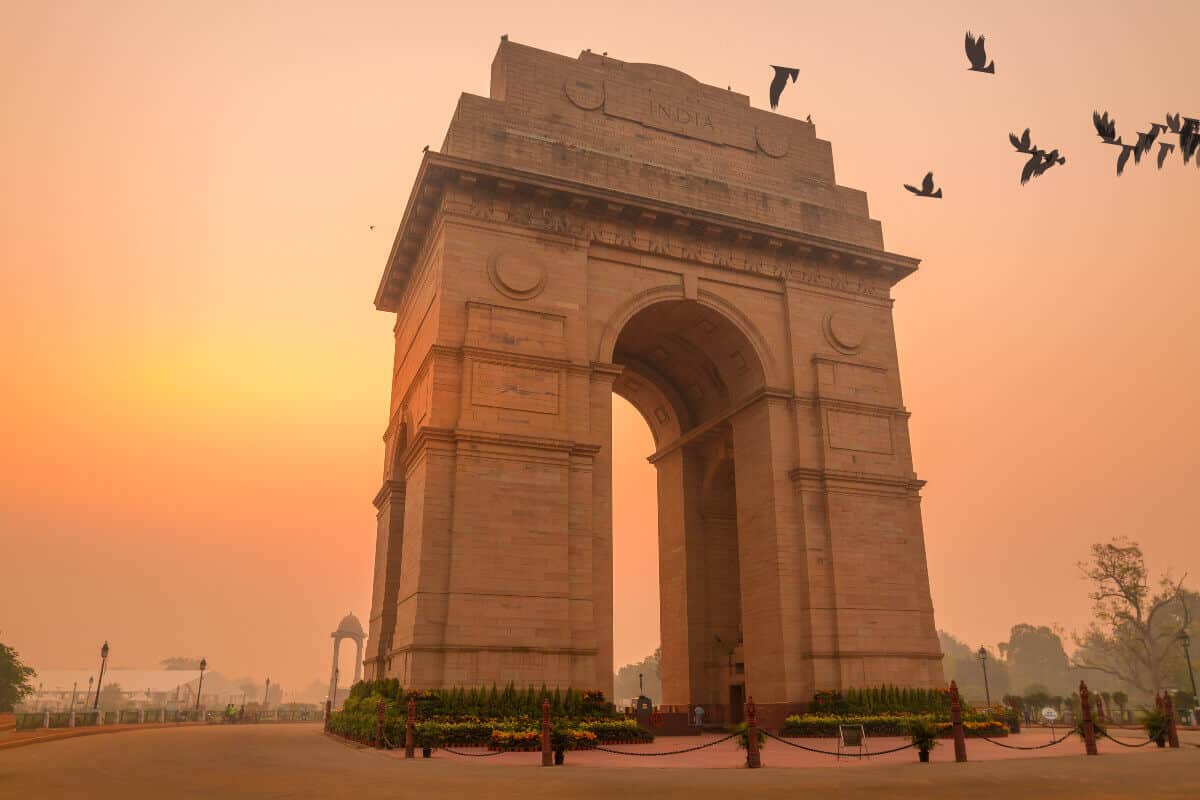 Delhi Travel Guide: Things to do in Delhi
UPDATED APRIL 2019: New Delhi, India is a huge, sprawling metropolis. An ancient city with a storied past, Delhi is one of the most historical cities on earth. It also has a very vibrant present as the capital of the world's largest democracy. There are so many things to do in Delhi it's hard to even know how to begin a Delhi city guide, and what Delhi travel tips to offer, to visitors and tourists who want to explore and experience the best sights, hotels, attractions, landmarks and fun, cool things to do. Note: New Delhi is also called just Delhi, or in Hindi, Dilli.
So here goes, my tips for the best things to do in Delhi – based on many years of living in Delhi on-and-off. There are truly a lot of things to do in Delhi, from a street food tour of Old Delhi, to watching the sunrise at India Gate, to exploring the city's three UNESCO World Heritage sites (Red Fort, Qutb Minar, Humayun's Tomb) – these are things you must do in Delhi. And don't forget shopping in Delhi, one of my favourite pastimes. Or you can visit the famous temples of Delhi. But first …
Why visit Delhi?
Most visitors to India land either in Delhi or Mumbai (Bombay). And it is from these cities that they glean their first impressions. Unfortunately, Delhi does not always make a good first impression. I was lucky, from my very first day in India, I stayed with an Indian family in South Delhi. True Dilli-wallahs, they helped me see the beauty and essential charm of the city and provided the keys to discover hidden treasures that most tourists miss. I grew to love the city and I hope you will give it a chance, too.
Personally, I think Delhi is a glorious city. As well as being my home-away-from-home, I also find it inspiring and endlessly fascinating. Like Rome, Delhi is an eternal city. Not only is it the capital of modern India, it has been the capital of at least seven previous civilizations, and each have left behind a trail of monuments. It's also a very green city, criss-crossed by wide, leafy boulevards; and it's the country's cultural heart and political centre. Plus, Delhi is known as a gastronome's pleasure garden and a shopper's paradise. In other words, there's lots of things to do in Delhi, and many reasons to love the city. Check out this 3 day Delhi itinerary for ideas on where to go and how to organize your visit.
---
If you are planning to travel in India, let us help you! We offer itinerary planning, India for Beginners custom tours, and much more to make sure your trip to India is filled with more magic … and less madness.
---
Where to stay in Delhi
Low-built Delhi sprawls, and encompasses many fascinating areas from Raj-era Connaught Place, the commercial centre, to the crammed markets of Old Delhi; and from funky enclave Hauz Khas to the elegant bungalows of central New Delhi. There are many places to stay, and many neighbourhoods to explore, but somehow most tourists end up in Pahar Ganj (near New Delhi Train Station), Karol Bagh, or Connaught Place (known locally as CP), the commercial centre of Delhi. There are a lot of cheap hotels here, and the night life can be fun and exciting, but there are also a lot of touts, conmen, hustlers, scam artists and worse. For foreigners, and especially those new to India, it can feel like a shark feeding frenzy to walk down the street.
Personally, I prefer to stay where I am treated as something more than a walking wallet. My top Delhi tip is to stay away from the hustle and bustle, and avoid the sharks. Stay instead in the leafy, upscale neighbourhoods of central New Delhi, South Delhi, or Mehrauli. In South Delhi, I rarely get ripped off, because this is not a tourist area: when I get in an auto, I get charged the same price as my neighbours, the locals. Look for accommodation in home stays, guest houses, hostels, small boutique hotels. There are lots to choose from and more coming up every day. Read about why you should choose a homestay in India here. And click here for the best luxury getaways near Delhi.
Look for hotels on the map of Delhi below, or click the name of the recommended hotels below the map.
My top hotel recommendations in Delhi
Over the years, I've visited and stayed in many hotels and guest houses in Delhi. These are my favourites, based on a combination of location, historical significance, comfort, and value for money. Some are luxury hotels and some are cheap and affordable — there's a recommendation for every price range.
Luxury hotel $$$$$: The Imperial Hotel is a grand hotel that dates from the 1920s, was completely refurbished, and is now extremely posh. It's also historically significant. You can read 8 reasons to love The Imperial Hotel here.
Luxury hotel $$$$$: ITC Maurya is one of the top hotels in Delhi. Heads of state stay here, and the restaurants, especially Bukhara and Dum Pukt, are not only the best in the city, they are the best in India. Here's my report on the ITC Maurya, 24 hours in hotel heaven.
Midrange hotel $$$$: Claridges is somewhat like The Imperial — a white, art-deco inspired hotel dating from the period when the British Raj was building New Delhi. It has a wonderful location among all the greenery of the Lodhi area of Delhi.
Homestay $$: Thikana is a small and stylish guest house with a fabulous rooftop in a prestigious location in South Delhi, Gulmohar Park.
B&B $: Prakash Kutir B&B is my home-away-from home. It's where I typically stay in Delhi and you can find out why by reading Homestays are the best option in India
Hostel $: Everyone's favourite luxury hostel in South Delhi is Madpackers.
Airport hotel $$$$: Andaz Aerocity. In fact, I like a lot of the Aerocity hotels, which you can read about in my guide to Aerocity Delhi. Ibis and Pullman are also favourites, but Andaz has a little something special — it's themed for the city of Delhi, has a gin bar, and fun, open concept spaces.
Airbnb
I've had great success with Airbnb in Delhi. My top tips are to read the reviews very carefully, try and choose Super Hosts, and pick good neighbourhoods. My favourites are almost all in central or south Delhi: Lodhi, Jorbagh, Green Park, Hauz Khas, Panchsheel Park, Greater Kailash.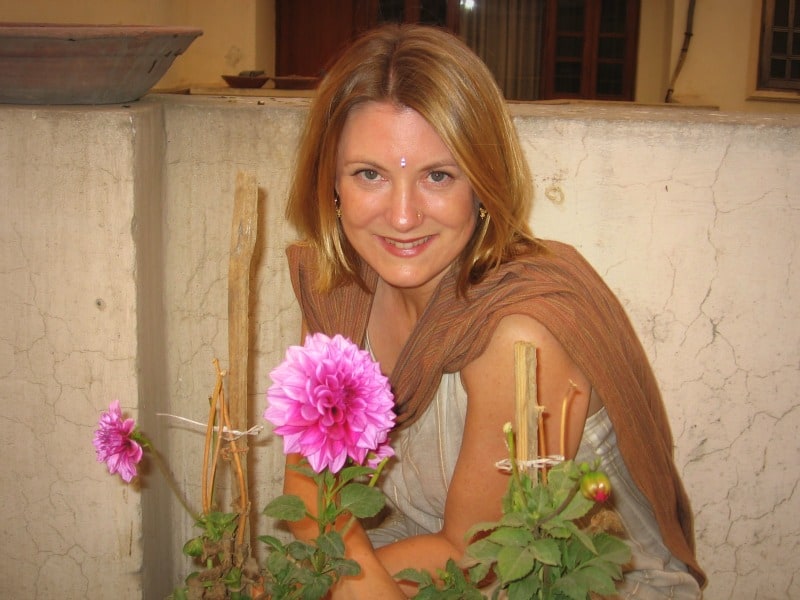 Why am I qualified to write a travel guide to Delhi
Before you consider my recommendations for a visit to Delhi, you may want to know my expertise and qualifications. When I first travelled to India in December 2005, I landed in Delhi and stayed at the home of a friend-of-a-friend, a Punjabi family in South Delhi. In time, that family basically adopted me, and I ended up spending many months over several trips living with them. I spent many long days exploring the city, and listening to this old-time Delhi family tell me about its history and evolution, its secrets and traditions.
More recently, I have spent months altogether living in Hauz Khas, another neighbourhood of South Delhi. I consider Delhi to be my home-away-from-home. Not only did I do sightseeing and shopping, but I went to doctors and dentists, watched movies and plays, celebrated festivals and weddings, attended business meetings and conferences … in other words, lived in Delhi and experienced it in just about every way possible over the past 13 17 years.
Questions about what to do in Delhi
Where to stay in Delhi
What can I do in Delhi
Where should I go in Delhi?
My top hotel recommendations in Delhi
How to get around Delhi
Where to go shopping in Delhi
Is Delhi Safe?
How to stay healthy in Delhi
Where to find Yoga, massage, and Ayurveda in Delhi
When is the best time to go to Delhi
What clothes should you wear in Delhi
What are the best tours to take in Delhi?
How to deal with scams, conmen and getting ripped off in Delhi
36 hours in New Delhi itinerary
---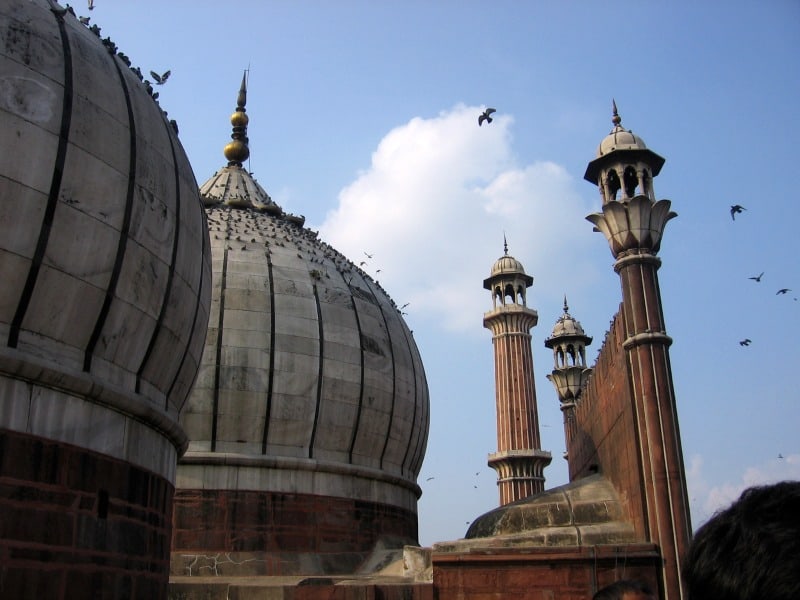 What can I do in Delhi
Exploring Delhi is like the Dance of the Seven Veils. The city is built up of layers and layers of history, landmarks, monuments, UNESCO World Heritage sights, markets, temples, and on and on. Because Delhi is one of the most historical cities on earth – it has been the capital city of at least seven major civilizations – it can take time to get to know it. I've tried to download all of my best Delhi travel tips in this post.
Many people wonder how many days they need to experience Delhi. I personally feel you can explore Delhi for weeks, months and even years. In fact, I myself have done just that! But for most people, I recommend a three day itinerary in Delhi.
The top things to do in Delhi – in other words the must see things to do – are listed below. But please note, there are many, many more things to do and see. I'm only scratching the surface and this blog post is thousands of words long!
Where should I go in Delhi?
What to do in Delhi and what are the best places to see in Delhi? These are common questions of course, but the answer is far from simple. Delhi is way too big to tackle all at once. Each day, pick an area, such as Old, New or South Delhi, and go exploring. Delhi needs at least three full days, just to get a sense of the city. There is no end to the historical sites, markets, restaurants, parks and lively street scenes you will find. Here are a few of my favourites — this is my must see list for Delhi.
Old Delhi
Red Fort
Markets of Chandni Chowk
Jama Masjid
Raj Ghat
New Delhi (Central Delhi)
India Gate
Humayun's Tomb
Connaught Place
Janpath market
Imperial Hotel
Khan Market
Gandhi Smirti (Gandhi Museum)
Sarojini Market
Purana Qila
South Delhi
Dilli Haat
Hauz Khas Village
Lotus Temple
Qutb Minar
Shahpur Jat
GK 1 N-block market (shopping for women's clothes)
Dastkar Nature Bazaar (better than Dilli Haat)
How to get around Delhi
Getting around Delhi can be time-consuming because of traffic, so planning your sightseeing is key. Taxi apps like Ola and Uber are the best way to arrange a cab – and they are more affordable than taxi stands. You can read more about taking taxis in India here. There's also a women-only taxi service called Women on Wheels from Azad Foundation.
The Delhi metro makes it easy for getting around Delhi in air-conditioned comfort, so you no longer have to stay in the centre of town. Don't be afraid to use it, especially during the day, even if you're a woman travelling alone in Delhi or it's your first time in the city. There's a Ladies Car at one end of every train, clearly marked with pink signage so you'll know where to stand. I've taken the metro too many times to count and have never had a problem or bad experience (except that it's VERY busy at rush hour).
If you're not going too far, you can always take an autorickshaw, also known as a tuk-tuks. Delhi autos are notorious for over-charging foreign visitors to Delhi, so find out the "real" price and negotiate.
Another smart choice is to hire a car-and-driver for the day, a surprisingly affordable way to see a lot of the city without expending too much energy.
Where to go shopping in Delhi
Delhi (and India) is a shopper's paradise, a city full of markets, stores, shopping centres, and street stalls. I often advise people to wait until the end of their trip and spend two days shopping in Delhi. There are even shopping tours you can take. You can read a lot more about shopping in India and what to buy here.
For upscale shopping, Khan Market is a one-stop shopping centre in central Delhi that is popular with expats and the diplomatic community. More traditional markets make for a more intense and exciting experience – try Sarojini Market for clothes, Janpath Market for souvenirs, and Lajpat Market for housewares. Dilli Haat is a popular place with tourists for fixed-price souvenir shopping. But I much prefer Dastkar Nature Bazaar, near Chhaturpur Metro Station in South Delhi (Mehrauli). They have melas every month (check the Dastkar Nature Bazaar website for dates) and the stalls fill up with beautiful crafts, textiles, jewelry and more – and a lot of it is fair trade.
What are the best travel guide books for Delhi?
I recommend these books for helping you discover Delhi, and there are more available … click the books to check them out.


Is Delhi Safe?
Unfortunately, Delhi has a reputation for being the most unsafe city in India. It is massive, with a population of 20 million or more. There are a lot of rural migrants to the city who are sometimes desperate, and disoriented by city life. So, naturally crime does occur. However, as a tourist staying in a safer area, you are unlikely to experience any problems if you practise a reasonable degree of caution.
I can tell you that I have spent a total of at least a year in Delhi, maybe longer, and I have only had a few negative experiences: a man grabbed my breast when I was on a cycle rickshaw in Old Delhi, an Uber driver drove me around for 30 minutes to increase the fare, a man dropped some shit on my shoe in Connaught Place. These were not pleasant, but I never felt threatened or unsafe. And I've had worse happen to me elsewhere (USA and Canada, in fact). Here's my Top tips for women travelling in India — one of the most popular posts I have ever written.
My tops safety travel tips are to stay in central Delhi where the big hotels are, or in South Delhi, the most upscale residential area; be very careful about travel at night, take only a reputable taxi; be alert to conmen, especially in Connaught Place; don't go alone to Old Delhi. If you are a woman, be aware that men will try and talk to you, take a selfie with you – be very cautious. It's okay to ignore them or walk away if you don't feel comfortable. They are the ones being rude. Read my Girls Guide to Being Rude for encouragement.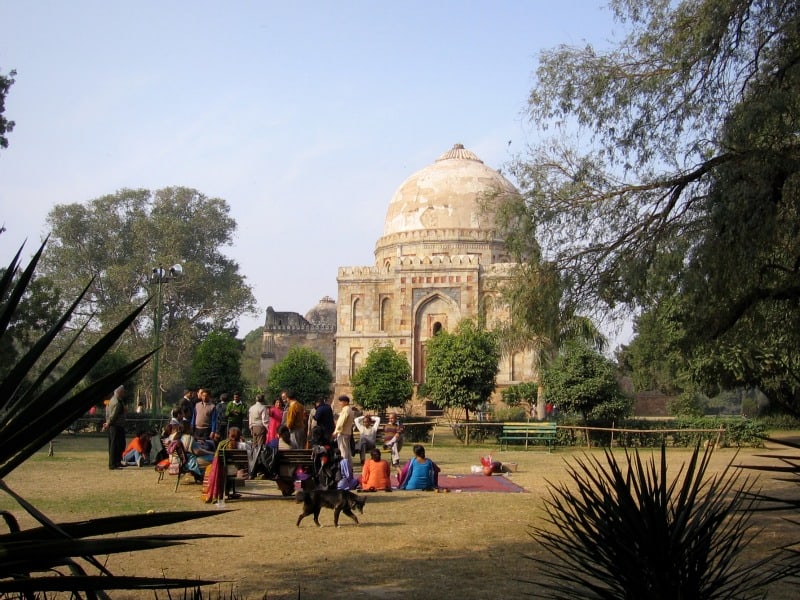 How to stay healthy in Delhi
Delhi-belly is practically unavoidable. But you can reduce your chances of feeling unwell by drinking only filtered water, eating freshly cooked food, avoiding raw foods like salads (which may have been washed in unclean water), foregoing ice cubes, and using hand sanitizer.
When I arrived in Delhi in 2005, there was almost no "health food" to be had. Vegetarian food, of course is plentiful and always has been in India. But "health food" as we know it in the west was still a foreign concept. Now, however, there are many organic food stores, restaurants that serve healthy food, and hip co-working spaces and cafes. Even if you are gluten-free or vegan, you will find lots of choices in trendy places like Khan Market, Hauz Khas, and South Delhi generally.
Central and South Delhi is blessed with many wide-open green spaces and parks, like my favourites Lodhi Garden and Hauz Khas Deer Park. There are lots of places to walk – though you might want to check the air pollution reading first. It fluctuates throughout the year.
You can find places to do Yoga and get massage and Ayurvedic treatment all over Delhi. Sivananda has a Yoga centre in Kailash Colony, South Delhi.
---
Many people are concerned about getting sick in India and looking for ways to stay healthy and prevent travelers diarrhea aka Delhi Belly. Check out my top tips and comprehensive guide on How to avoid getting sick in India.
---
When is the best time to go to Delhi
Delhi's climate fluctuates from lows of about 0 Celsius in late December and early January to close to 50 Celsius in May and June. The most pleasant months are September – November, and February – March. July and August is monsoon, when it cools a bit but becomes sticky and humid.
Delhi also has two unique seasons: smog and fog. October and November especially are very smoggy. This is when the farmer's burn stubble off the fields in the regions surrounding NCR (the National Capital Region). Plus, Diwali fireworks add to the pollution. In December and January, Delhi becomes naturally very foggy. Some people find "Dilli ki sardi" (Delhi in winter) to be a very romantic time. But it gets really cold when the sun can't peek through, and most houses are not heated. I'm Canadian, and the coldest I have ever been is in Delhi in the winter. Also, there are a lot of flight and train delays and cancellations due to the fog, mostly in the morning. Read more here in How to travel by plane, train and automobile in India.
What clothes should you wear in Delhi
Delhi — along with Goa, Mumbai, Bangalore, and Rishikesh — is one of the most "modern and westernized" parts of India and you can get away with wearing western clothes a lot of the time. But it's still India so that means you are both taking a risk and not showing cultural respect if you wear skimpy, tight, or see-through clothes. Attending formal functions and going to temples and other religious events means covering up. Read my What to wear in India post for more details.
For women it is important to cover up shoulders and legs as a sign of respect – especially if you visit a mosque or temple. Wearing loose, cotton Indian-style clothing is a good idea because these outfits keep you cool, are suitably modest and can help you fit in better — thereby increasing respect and reducing stares. This means kurta pajama (loose fitting long shirt and pajama bottoms) for men and salwar kameez (long tunic, pants and scarf) for women. Some of my fave spots for buying Indian clothes in Delhi are:
Khadi Gramogyog (which sells clothes made and spun at village level according to Gandhian principles)
FabIndia stores
Anokhi stores
What are the best tours to take in Delhi?
Most new visitors to Delhi need help to learn how to successfully navigate travel in India. This is very hard to do if you just land in Delhi, on your own, and start travelling without any orientation. It can be done — but you will use up a lot of time and energy feeling lost, overwhelmed and frustrated that could be used for better things. Like enjoying yourself, having fun, and discovering fun things to do in the city.
Give yourself a break and take a tour or two. Delhi is replete with walking tours. I highly recommend a tour for getting to know the city, and also for helping you to acclimatize to the culture shock if you are a first time visitor to Delhi. These tours below are some of my favourites. When I personally show friends around Delhi, these are the places I take them to, and the experiences I share with them — to make sure they see the best Delhi has to offer.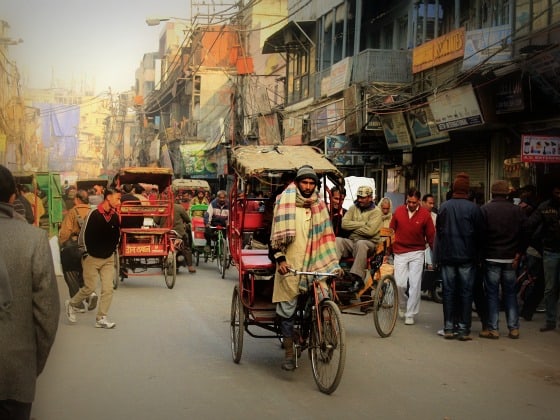 How to deal with scams, conmen and getting ripped off in Delhi
Many tourists worry about getting ripped off in India — and it does happen. You will buy something and see it for half the price two stalls away. But most of the time you are being conned or scammed in India, it is over 10, 50, or 100 rupees — and the difference amounts to no more than 25 cents, $1 or $5. There's even a name for it: "foreigner tax." To a middle-class westerner, this is not a lot of money. To a working class person in India, it is significant. If you find yourself in the middle of a heated argument over a few rupees, ask yourself if it's worth it … or if it's just better to relax, pay the "foreigner tax" and think about how it might go towards much-needed school books or health care.
However, there are some far more serious, costly, and insidious scams going on in India, and many of them happen in Delhi. There are scams at the airport where people will try and direct you away from the hotel you booked — sometimes with crazy excuses. It burned down! There are scams at the railway station where people will direct you away from the authentic ticket booking office and send you to a private office, where you will be overcharged. And there's the scam in Connaught Place where people will direct you away from the official India Tourism office at 88 Janpath to a private office where you will be overcharged. Check out this video from Karl Rock about some of these scams to know what to look out for.
I haven't heard of a lot of pickpockets in India, but you can never be entirely safe from pick-pockets in any country. Here are some precautions you can take. Keep your money and credit cards in a secure pouch or money-belt, which you can hang around your neck and tuck under your shirt. At the same time, keep a small amount of cash in your wallet: if it gets pinched or lost, you won't lose very much.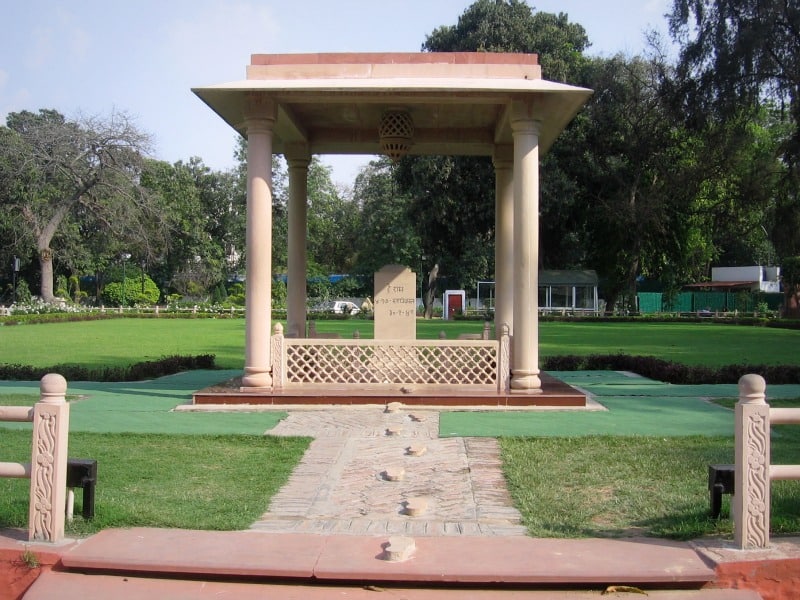 36 hours in New Delhi itinerary
With this 36 hour itinerary of New Delhi, you will walk experience the living history of modern India. Delhi is a city steeped in history, some of it going back thousands of years, but the 20th century was arguably the most dynamic period. Declared the capital of the British Raj in 1911, the century opened with a mammoth building project: under the guidance of visionary architect Sir Edwin Lutyens, New Delhi took about 20 years to build. But the age-old prophesy "whoever founds a new city at Delhi will lose it" came true with a vengeance when the British lost their capital in 1947. Many events around the founding of independent India, partition and the new state took place in Delhi, of course, and much of this history is on display.
8 pm Stay at the heritage Maidens Hotel in the Civil Lines area of Delhi, where the British were quartered. Built in the early 1900s, it's classical lines, wide lawns and spacious rooms evoke the Raj era. Have dinner at The Curzon, named after Lord Curzon, and check out the 70 archival photographs that adorn the walls.
10 pm Have a drink at the intimate Cavalry Bar in the hotel.
8 am Take the metro to Connaught Place. This area, known as "CP," is the commercial centre of New Delhi. The inner circle, Rajiv Chowk, is a stunning example of colonial architecture, recently restored for the Commonwealth Games. Have breakfast at Saravana Bhavan on Janpath. Fill up on dosas, idlis and other South Indian specialties.
10 am Meander back up Janpath, shopping in the stalls and the Central Cottage Emporium, on your way to Rajiv Chowk. Visit one of the dozen or more bookstores in CP, some dating back to the 1930s.
11 am Stop by the Khadi Gramodyog Bhavan for handmade handicrafts, toiletries and homespun fabrics and clothing. M.K. Gandhi was an ardent proponent of khadi and the website proclaims: "it is not a mere marketing outlet for Khadi and Village Industries products, but a landmark of the city radiating the message of Mahatma." A great place to buy authentic souvenirs.
12 pm Have coffee and lunch at the United Coffee House, established in 1942. Walking into the United Coffee House is like walking into the past; it has a very special old-world ambience, and the coffee is good too. Try the traditional menu, especially the kebabs.
2 pm Hire a car and driver for the rest of the day (make sure you negotiate a half-day price). Drive to Laxmi Narayan Temple, also known as Birla Mandir, a large Hindu temple inaugurated by Mahatma Gandhi on the condition that "people of all castes will be allowed to enter the temple." Take off your shoes and explore this peaceful and well-maintained site.
3 pm From Birla Mandir drive to Rashtrapati Bhavan and along Raj Path to India Gate. This is heart of New Delhi and the political nerve centre of the country. Take note of the inscriptions on India Gate, which commemorates Indian soldiers who lost their lives fighting for the British Army during the World War I, and the empty cupola that sported a statue of George V before independence. Make sure you also drive past the Dandi (Salt) March statue.
4 pm Drive around Lutyens' Delhi, taking in the harmonious design of the leafy area and famous white bungalows. British architect Sir Edwin Lutyens was hired to help design and build New Delhi in 1912. It was finished in 1931 and occupied by the British for only 16 years until India won independence in 1947. This pleasant area of tree-lined boulevards is a designated Heritage Zone.
5 pm End your day at Khan Market, where all the expats shop. Have your driver drop you here; there are plenty of options for hiring an autorickshaw, taxi or taking the metro back to your hotel. This lively, upscale market features a plethora of shopping and dining options, from American diner style food at The Big Chill to street food, such as kebabs cooked in the back lane, to chic bites at Latitude 28 above Good Earth. You may want to commemorate your day by buying a book about Delhi at the Full Circle Bookstore.
9 am Have breakfast at the elegant Imperial Hotel, where partition talks took place. The restaurant, 1911, is filled with antiquities from that era — 1911 was the year that Delhi became the capital of British India. The Verandah Lounge overlooks the hotel's graceful lawns.
11 am Visit Gandhi Smriti, where the Mahatma lived and died in Delhi. Formerly known as Birla House, it is now a museum dedicated to the life and teachings of the Mahatma. There is a very moving memorial at the place where he was assassinated: raised footsteps trace his last walk, from the house to the garden. You will want to take your time here.
Final words of wisdom
If you want a vacation, go to Belize. If you want to be transformed, go to India. You don't visit India — you experience it. And the best way to experience India is with the right attitude — an attitude of openness, trust, surrender. If you view everything that happens as a learning experience, as something meant to teach you about yourself and about life, you will fare much better than if you try and control your travel experience. Tattoo the words "go with the flow" on your brain and your arm if you have to!
---
Blog posts about Delhi on Breathedreamgo
---
PIN it on Pinterest
---
If you enjoyed this post, please sign up to The Travel Newsletter in the sidebar and follow Breathedreamgo on all social media platforms including Instagram, TripAdvisor, Facebook, Pinterest, and Twitter. Thank you!