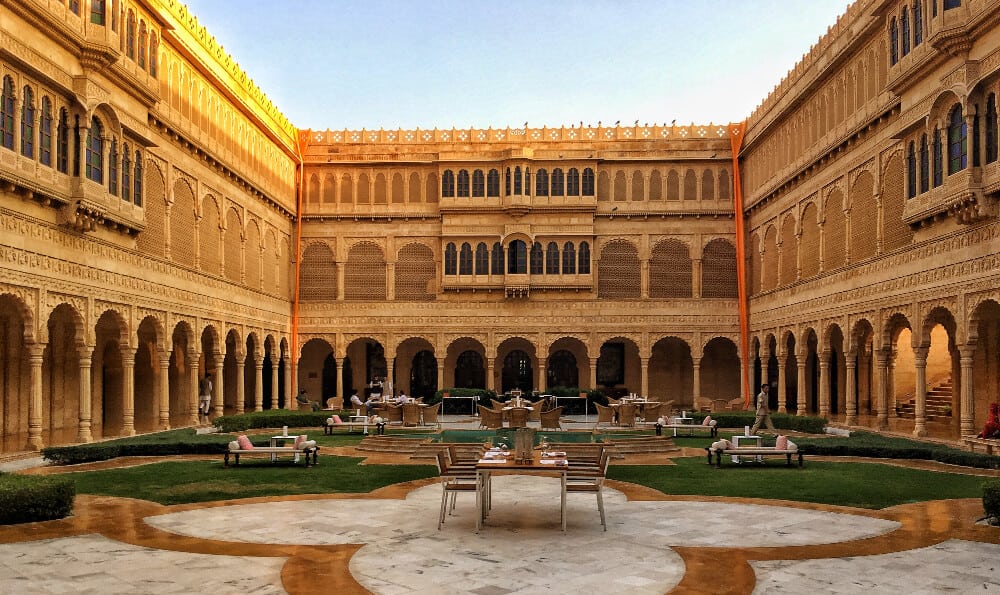 How to book the best hotels in India
INDIA IS A LAND OF spectacular hotels. Some of the best hotels in the world are in India, and some of the most luxurious hotels, too. There are also very unique hotels, such as the heritage palace and fort hotels of Rajasthan, the luxurious beach resorts of Goa and Kerala, the many five star hotels of Delhi and Mumbai, the eco lodges and wildlife lodges of Madhya Pradesh, and some famous hotels, too — such as the Lake Palace Hotel in Udaipur and the Taj Mahal Palace Hotel in Mumbai.
One of the great joys of travel in India is discovering the top hotels in India. These hotels are not always expensive, sometimes cheap hotels, guest houses, and homestays can be great, too. Also included are some of the best luxury resorts in India. For this post, I asked travel bloggers for their favourite hotels in India — for hotels that have wow factor, or that something special, such as great service, an authentic cultural ambience, historical significance, or spectacular architecture. I've listed some of my own favourite hotels in India here (though I do have many more), and there are details on how to book each hotel listed or links to a booking site such as Booking.com, Expedia, Airbnb, or TripAdvisor — or right on the hotel's website, in some cases.
---
Let us show you the India we love … If you are planning to travel in India, let us help you! We offer itinerary planning, India for Beginners custom tours, and much more to make sure your trip to India is filled with more magic … and less madness.
---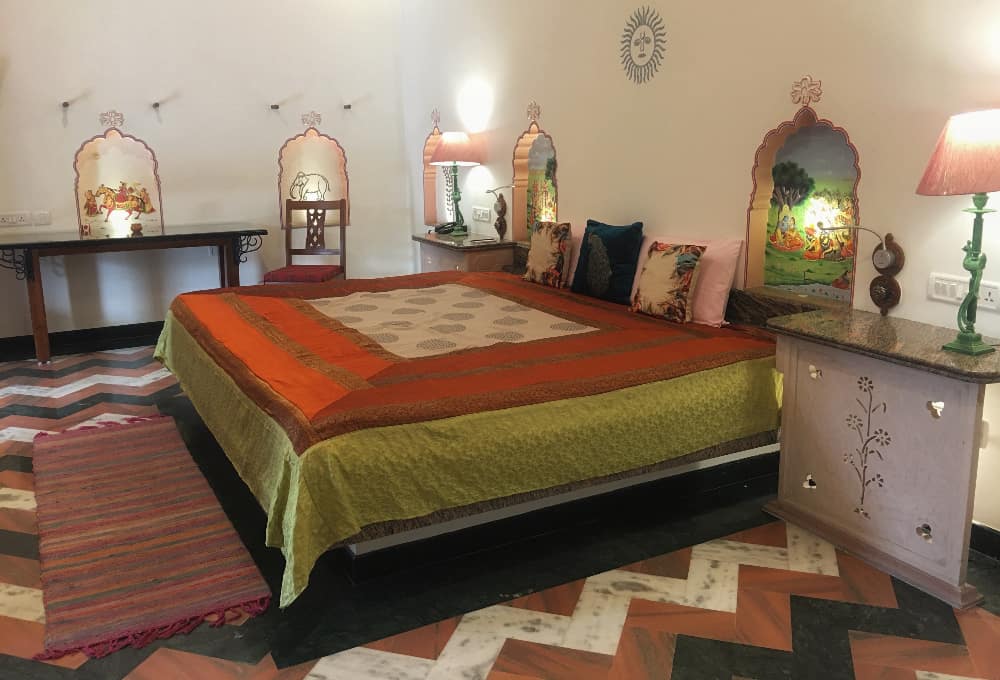 My top 10 hotels in India
These are the top ten best hotels I have stayed in India, including top five star hotels in Delhi and other places in India. They are all spectacular in their own way — and all have the capacity to usher you into another world altogether.
Suryagarh, Jaisalmer (see below)

Ahilya Fort Hotel, Maheshwar (read more about Maheshwar, Madhya Pradesh here)

The Imperial Hotel, Delhi (read my review here

The Imperial Hotel

)

ITC Mughal, Agra (see below)

CGH Earth Spice Village, Thekkady, Kerala (read my review here

CGH Earth Spice Village

)

Premkunj Luxury Homestay, Udaipur

Utsav Camp, Sariska

Dera Mandawa, Jaipur

Lakshman Sagar, Rajasthan (read my review here

Lakshman Sagar

)

The Windamere, Darjeeling (read my review here

Windamere

)

Pugdundee Safaris Kanha Earth Lodge, Madhya Pradesh (read my review here

Pugdundee Safaris Kanha Earth Lodge

)

CGH Earth Coconut Lagoon, Kumarakom, Kerala (read my review here

CGH Earth Coconut Lagoon

)
Special mentions:
Vanghat wildlife lodge, Corbett Tiger Reserve
And click here for the best luxury getaways near Delhi.
---
Booking hotels in Jaipur and Rajasthan
Jaipur and Rajasthan are fantastic locations to find some of the best hotels in India. From luxury, five-star hotels, to some of the most expensive hotels in India, to affordable haveli style hotels, to heritage forts and palaces … it's hard to beat Jaipur and Rajasthan for hotels that evoke the romance and chivalry of a bygone age, and that make you feel like a princess! To book on Booking.com, check the widget below.
Best hotels in Jaipur and Rajasthan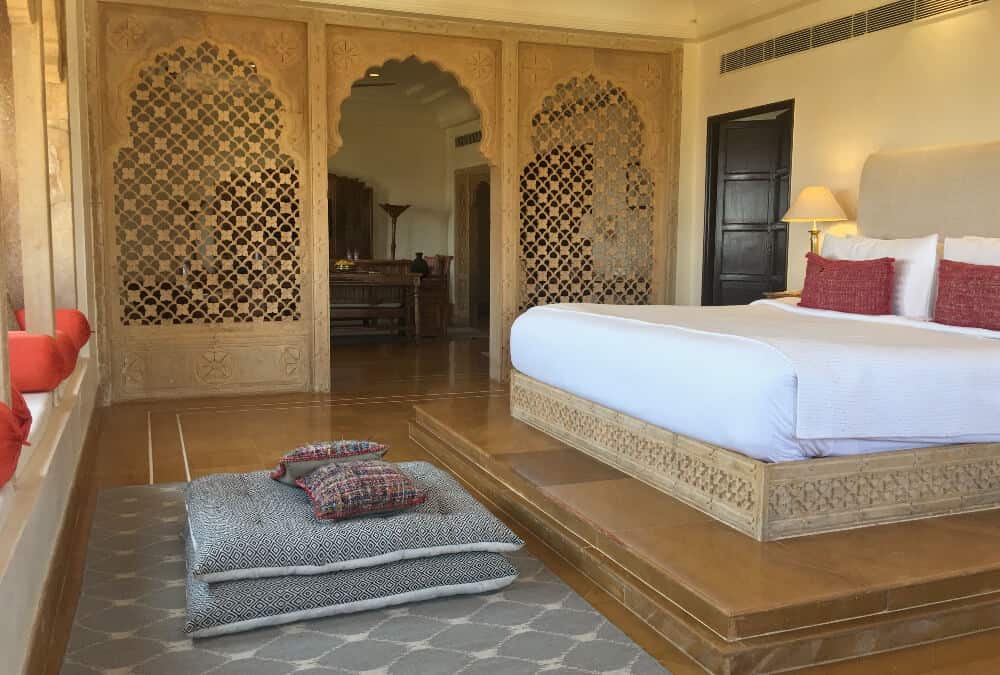 Suryagarh, Jaisalmer
It doesn't happen very often. But at Suryagarh, reality outdid anything my imagination could have concocted. This luxurious palace hotel in the desert outside of Jaisalmer both deeply inspired me and rendered me speechless. It seemed unbelievable to me that my childhood fantasies of maharaja palaces, camel caravans, sultry nights in the desert, and magic genies could come to life. But at Suryagarh, they did.
Suryagarh is a maharaja's palace that rises from the baked earth, made of the fabled past and the imagined present. At first, it may seem like an opulent palace hotel, but it is much, much more. The secret is stories. Suryagarh is a feast of stories in the Jaisalmer desert, made of stone but brought to life by stories. The story of its location on the Silk Road. The story of the golden sandstone of the region that gives Jaisalmer its distinctive aura. The stories of the people, the nomads and the tribes, the Brahmins and the Rajputs, and the camel caravans that travelled along the dunes of the That Desert to trade silk, spices, gems, and opium.
To experience this place is to open the pages of the book and enter with childhood wonder intact and disbelief suspended. Wondrous things happen. On my second evening here, I was taken out onto one of the lawns, surrounded by the red rocks of the desert, above us nothing but glittering silver stars in the black sky. As I entered through a carved pavilion, my host Amara Reshi invited me to linger for a moment on the "flying carpet."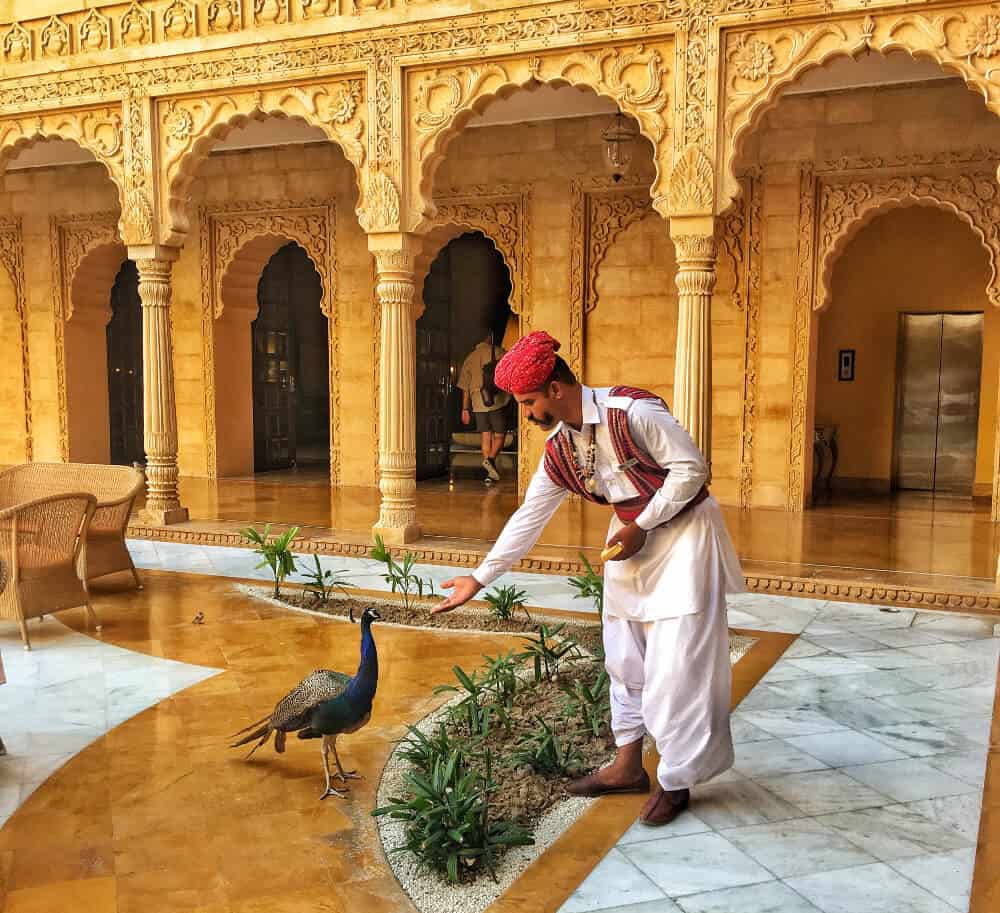 Divans, cushions, bolsters and canopies, all in white and silver, were set up on the lawn, with tiny twinkling lights providing a dream-like ambience. Hotel manager Nukul joined us, and we reclined with tall, cool drinks to listen first to a single flute player sitting among the rocks, and then to a troupe of local musicians playing qawwalis and evocative songs of the desert. Afterwards, we were served local delicacies on a large brass tray. As a procession of men brought out the food, in a palanquin like a bride, they fireworks exploded above us in the dark sky.
By now, I had fully entered the world of story and imagination. We reclined like royalty to dine and then lay back on the divans to watch the stars. This experience was inspired by the Silk Road traders who would have stopped to dine on the desert sands. It was one of the most memorable dinners of my life and I will never forget it.
The stories and fables that enliven Suryagarh extend everywhere throughout the vast property, in the rooms and haveli accommodations, in the cuisines and local specialties served, in the gardens and terraces, in the experiences they offer and even in the spa.
The heart of Suryagarh is the central courtyard, a place of perfect symmetry and immense beauty. All of the restaurants, the bar, the hammam-like swimming pool, and the serene Rait Spa open onto the courtyard. It's an open space tastefully decorated with murals of feminine beauty, with wooden doors leading into lush treatment rooms.
There is so much more to tell of Suryagarh, a fantasy in stone, an unfolding story, a character that is now part of the fabled That Desert. It rises up like a vision in golden hues, with both the solidity of a fortress and the delicacy of an intricately carved haveli. The genius of the design creates never ending vistas of sublime beauty and infuses the architecture with a divine breath. Peacocks shriek from the turrets at sunset, the sandstone turns to molten gold, and the timeless beauty opens the heart.
The universe is indeed a wondrous place.
By Mariellen
---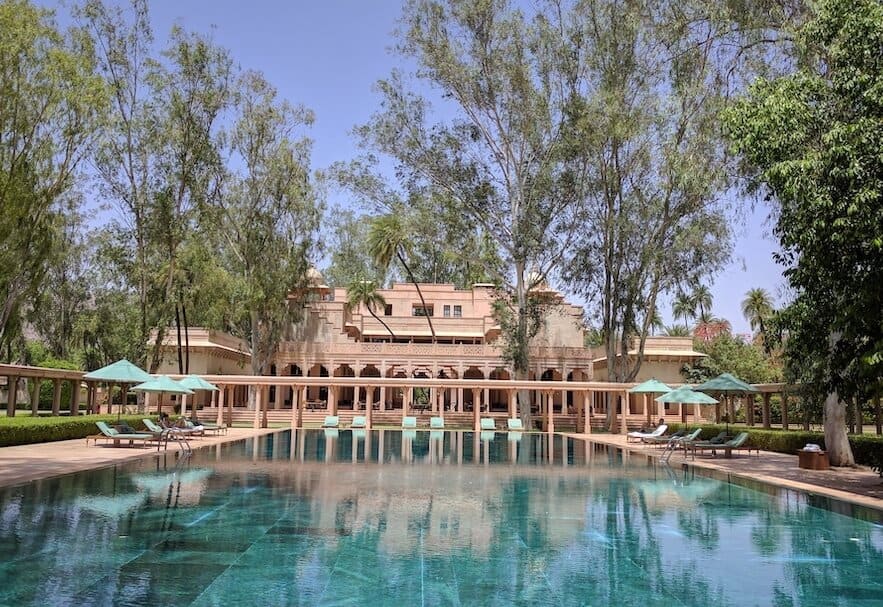 Amanbagh, Jaipur
Amanbagh is one of the best hotels in Jaipur and part of the legendary Aman Resorts group well known for their invisible hand in service and for being able to anticipate your needs. I have stayed at several of their properties and can testify that their service is beyond what you can find at any other luxury hotel.
What makes Amanbagh unique is that it is a beautiful pink stone fort-like resort on the outskirts of Jaipur, in the rural part of Rajasthan, away from the buzz of the city, but close enough to make it a great base to discover Jaipur and everything around it. The grounds used to be the hunting area for the Maharajah although, unlike other hotels in Jaipur, this is a new construction.
As this is away from the city, you will hear little noise, a respite if you have been traveling across India's fantastically chaotic cities for a while. Attention to detail is paramount at Amanbagh. You may occasionally hear the echo of the in-house musician playing the flute or see the staff creating beautiful marigold designs on the floor. Most guests enjoy their private rooms but you can freshen up from the dusty parts of the desert or the city's exploration at the stunning pool.
In the suites and villas, it's all about grand spaces with decor that reminds you of the palaces in Rajasthan but with the minimalistic touches of Aman. There are marble bathtubs and four poster beds but the gold factor is kept to a minimum. The best villas have their own private plunge pools and some come with outdoor terraces and balconies.
From here, you can enjoy private dinners at one of the many chhatri around, go on early morning walks through the villages, visit the local temples, head to the ghostly Bhangarh Fort on an open top jeep, admire the stepwells of Abaneri at sunset or discover the pink, UNESCO-listed City of Jaipur with its Palace and Fort.
Mar is a luxury and out of the ordinary travel publisher and content creator who has visited 120+ countries and shares her discoveries at Once in a Lifetime Journey.
---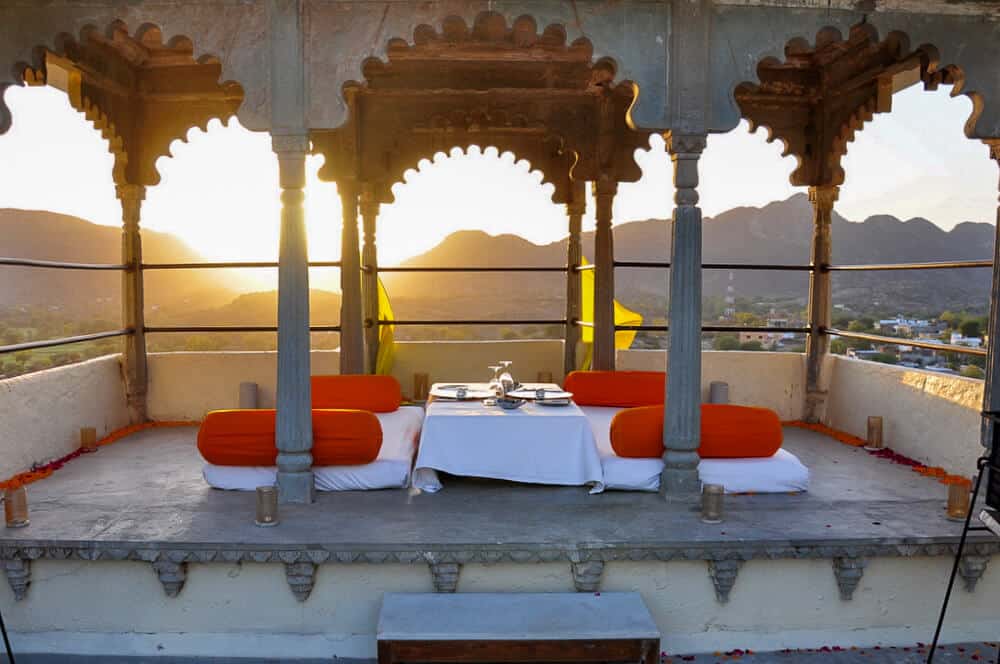 RAAS Devigarh Palace, Udaipur
One of the most beautiful hotels in India is the RAAS Devigarh Palace Hotel located outside of Udaipur. The iconic heritage hotel offers guests an outstanding 5 star hotel experience in a village setting.
The 18th century palace looms over the valley providing one of the most luxurious experiences you can have in Rajasthan. Devigarh showcases a variety of classic Rajputana decor and landscaping throughout the maze of rooms and buildings. The minimalist feel of the rooms contrasts perfectly with the ornate architecture of the building itself.
Guests can easily spend a weekend exploring the nooks and crannies of the hotel. Discovering around every corner a private room or balcony to relax in. Or you can watch the wild parrots come and go from your window and spend some time on the massive wooden swing in the main courtyard.
Devigarh also offers a beautiful pool, exquisite onsite dining and excursions to the local village.
While Devigarh is not the ideal hotel to explore Udaipur from, it can be visited on a day trip. That said, the hotel offers a wonderful peek into how the Raj of India lived in luxury and is well worth scheduling a few days at during your visit to Rajasthan.
Karilyn is a family travel writer currently based in Los Angeles, California. Karilyn and her nature obsessed son provide logistical guides and inspiration on solo parent travel throughout the world. Read more about their travels from California to India and everywhere in between on their blog No Back Home, and check out this post on travelling to India with kids.
TO BOOK RAAS DEVIGARH
Price: $$$$
Reviews: Read on TripAdvisor
Check rates and dates: RAAS Devigarh on Booking.com or on Expedia
---
Samode Palace, Jaipur
Samode Palace is something very special and memorable to me for so many reasons. The former Maharajah's palace is accessed through Samode village. On arrival we made our way through the arched gateway and were taken by camel cart up through the steep, narrow street catching glimpses of village life on the way. The villagers welcomed us and smiling children ran alongside the cart eager to see who was arriving.
The palace itself was lit up in the dusk with a red-carpet adorning the steps. At the top we were presented with a sweet-smelling gajra (flower garland). Not only is the hotel special, we were made to feel special too. Stepping inside is like stepping into an Indian fairy tale.
The 16th century Rajasthani palace, which sits in the Aravalli hills, is about an hour's drive from Jaipur. The turreted palace is adorned with exquisite murals and mosaics, latticework and trellises. Every wall, window, doorway and twisted stairway is ornately decorated with intricate designs and colour schemes. Wonderful Indian art graces the walls.
Samode Palace has 43 rooms and suites and two restaurants with fine dining or international cuisine. Wander through the tranquil gardens or relax in the spa with an Ayurvedic massage. There's a choice of two pools to while away a lazy few hours.
If you're looking for the dreamiest of places to stay near Jaipur then Samode Palace will surely capture a piece of your heart. It's the perfect place to help you make some very special memories.
Suzanne Jones writes about travel, food and adventure for the over 40s on her blog The Travelbunny. The site inspires travellers in search of authentic travel experiences, culinary encounters and adventure. Travel tips and destination guides help readers plan and get the most out of their own travels.
---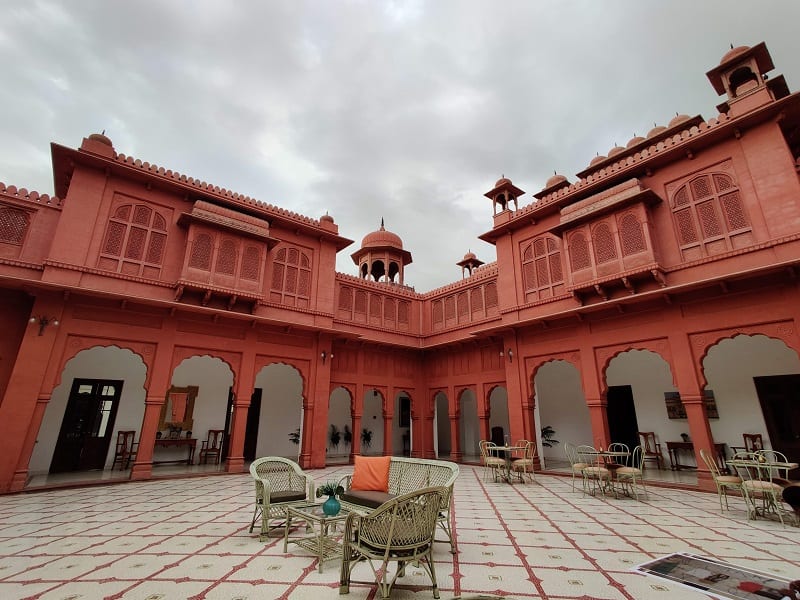 Gaj Kesri, Bikaner
Gaj Kesri is an amazing boutique hotel on the outskirts of Bikaner which emulates the royal palaces of Rajasthan, specially the architecture of Rajputana dynasty. It is built on 25 acres of land and has 41 rooms — including 31 art rooms and 10 standard rooms, plus a lovely swimming pool and sprawling lawns. I loved the open courtyard in the middle of the hotel where you could not just enjoy your tea or coffee in the morning but also live music performances under the starry skies in the evening with spirits of your choice!
The food is completely vegetarian and you will be spoilt for choice as there are not just local Rajasthani varieties available but also continental and oriental cuisines. The swimming pool provides you much needed relaxation in the hot weather of Bikaner and you can also order some yummy snacks and beverages after your swim by the poolside.
We felt like we were guests of the owners Sunil Rampuria and Anju Rampuria who took personal care of all our requirements. They also organize day excursions to some of the most popular landmarks in Bikaner like Junagarh fort, Karni Mata temple known for rats, Rampuria haveli, Camel Research Centre and if possible the Bikaji factory which is generally not open for public. The Rampurias have also worked to keep the local Usta Artwork alive by showcasing it in the hotel.
Hrish Thota is one of the leading travel bloggers and influencers from India since the past 15 years who specializes in family travel at Dhempe Family Travel Blog. He has written travel articles for Lonely Planet, Times of India, Deccan Herald and Deccan Chronicle among others and he has worked with top international tourism boards.
---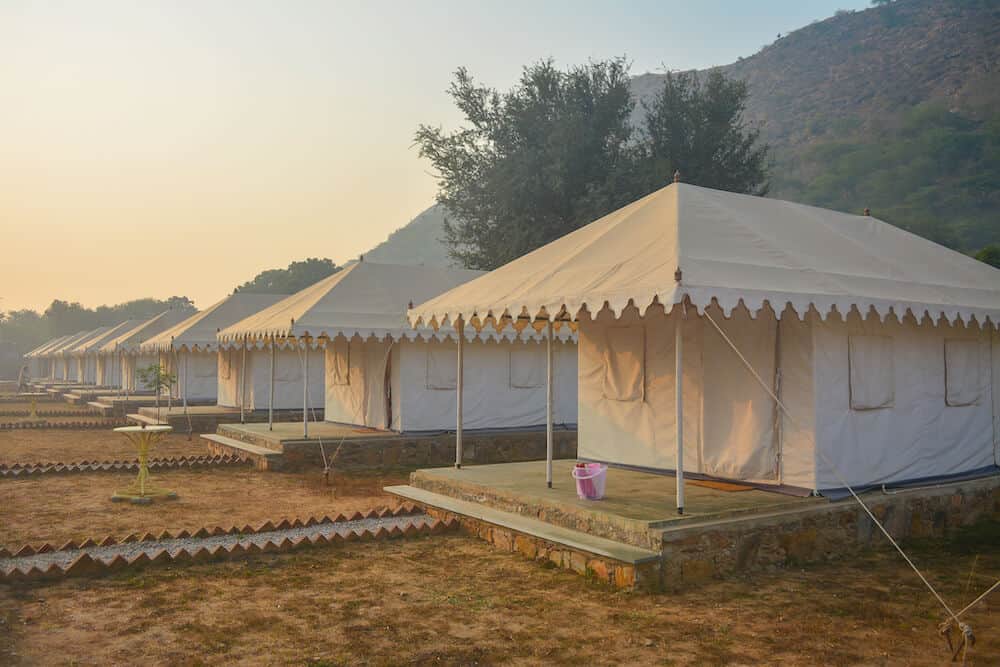 Dhula Bagh, Rajasthan
Dhula Bagh is a unique glamping experience in the countryside of Rajasthan. Each tent is off the ground and has two twin beds with comfortable blankets as well as a running toilet. Hot water can also be ordered to your tent.
During the day, you can walk around the gardens or meditate in some of the private areas. There's also a pool to enjoy, and local women come to provide henna for an additional fee. Many visitors also choose to borrow a bike and go into the nearby Dhula Village.
At night, you'll experience a traditional Indian meal while joining the other campers. After, the staff makes a fire so you can relax before you go to bed while you gaze at the stars. There is minimal light pollution here, so you have a high chance of seeing a clear sky.
Marissa Pedersen is an adventure travel blogger from Seattle who runs the blog Postcards to Seattle.
TO BOOK DHULA BAGH
Price: $$
Reviews: Read on TripAdvisor
Check rates and dates:
---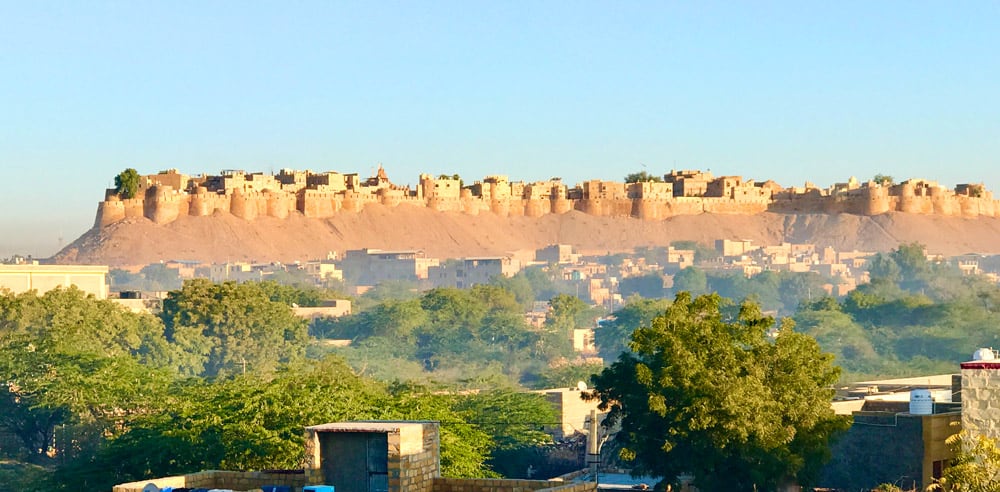 The Gulaal, Jaisalmer
The Gulaal in Jaisalmer is a small boutique hotel with 12 rooms. It's built like a traditional Rajasthani haveli, but with all modern comforts, luxury, exceptional hospitality, and gorgeous decor.
The haveli has two floors with a middle chowk (open courtyard), a rooftop restaurant, pool and spa. The rooms are luxuriously decorated in a traditional Rajasthani style and the colours of courtyard are perfect for those Instagram shots.
Our favourite place was the rooftop restaurant where we spent every morning and evening. The gorgeous view of the Jaisalmer Fort is mesmerizing at sunrise and also in the evening as it's lit up from dusk through the night. The best part of the rooftop restaurant however is the absolutely delicious food. All the food was custom made to our taste and served fresh from the kitchen.
Our memorable experience comes from the exceptional hospitality of The Gulaal. The owners, restaurant staff, and cleaning staff were there to make our experience the best ever. The food, views, and most of all their hospitality above and beyond anything I would expect. I've recommended it to many friends since our visit and everyone loved it.
Jyoti and Nirmal love to travel to share stories of places, people, cultures, food and all things fascinating. Their goal is to inspire all to be inquisitive and see the goodness around the world. The blog at StoryatEveryCorner.
---
Going to India? Read my Ultimate Guide to Travel in India for a comprehensive overview of everything you need to know – includes a guide to the resources on this site for travellers to India.
---
Best hotels in Agra, Uttar Pradesh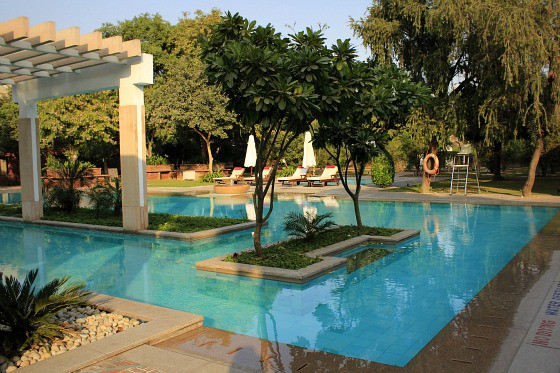 ITC Mughal Agra
The ITC Mughal is a destination hotel, and you will want to spend days there. I know, I have done it — I once spent five days there and rarely left! I was very content to wander the grounds, enjoy the spa (Asia's largest) and the many restaurants, bars and seating areas. The hotel is spread over 35 acres and has a long and winding walking or jogging trail around the gardens; a Taj Mahal Observatory with a charming swing seat; two swimming pools; an evening market and luxurious rooms. But that's not the whole story.
Staying at the ITC Mughal was like being immersed in my childhood fantasy world. Rich colours interspersed with expanses of cool white marble. Sensuously curving lamps emitting Arabic patterns. Massive settees with plump cushions. Throughout the hotel, every decor detail is inspired by the Mughal era and especially the reign of Akbar, the greatest Mughal Emperor. The massive lobby is called the Akbar Mahal, and the bridges to the two wings are named after his wives, Mariam and Jodhabai. (TIP: Watch the film "Jodhaa Akbar" to get a Bollywood-ized version of this period in history.)
My suite, in the Mughal Suites wing, was decorated in black to honour the Black Taj Mahal that Shah Jahan planned to build (but never did, because he was imprisoned by his son). ITC Mughal manager Sanjay Sharma took me on a tour of the hotel and showed me detail after detail that was inspired by Mughal art, culture and architecture.
Also enchanting, in fact intoxicating, was the Kaya Kalp Spa. The entire spa is also inspired by a fantastic idea of Arabic culture. For me it was a magic carpet ride to bliss. I had a two-hour Pomegranate Treatment that included a scrub, massage and facial, all using pomegranate infused products; and I also used the whirlpool, steam room and sauna several times.
The women's side of the spa includes an opulent lounge area, with four beds, draped and lit, and surrounding a soothing marble water fountain. After the extreme heat of the sauna and steam, I melted onto one of the beds and drank tea while being mesmerized by the fountain. I felt I had entered my fantasy world completely. Another perfect moment in India.
And all the while, you are in the shadow of the Taj Mahal at the ITC Mughal. One morning, I took my tea to the Observatory, and relaxed alone on the swing seat, while watching the morning sun light up the dome of the Taj Mahal. Flocks of birds flew together in graceful patterns, flashing metallic. The sounds of the city waking up drifted in on the morning breeze. Another Incredible India moment.
By Mariellen
---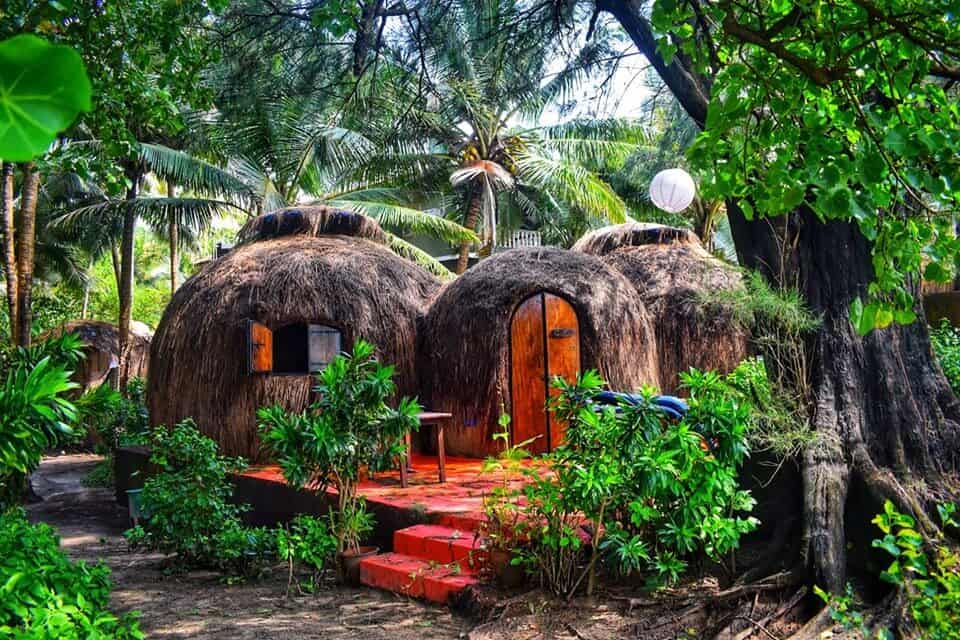 Best hotels in Goa
Yab Yum Resort, Ashwem Beach, Goa
Yab Yum. The elusive sense of oneness with nature, in ancient glory of compassion and wisdom from the orient! Seldom we find a resort living up to its name in its true sense. Yab Yum Resort did that with elan.
Yab Yum Resort resembles a shy hamlet tucked inside the rolling cliffs by the Ashwem Beach in the north part of Goa. The quirky straw domes make that hamlet look a lot like an alien land, only in a world far greener than ours.
Nestled in a dense coconut grove, the resort makes a stunning appearance with hermit-huts, art work, a Shiva Linga and the Arabian Sea by its side. The huts have interiors decked up in subtle yet thoughtful design, with inspiration drawn from local living. The floor is coral red and hand-painted white floral decoration. A soft white bed and mosquito net make up a comfortable resting place. From the balcony, you can sip on a cup of tea and watch a grand sunset show on the horizon, everyday.
Yab Yum Resort is a nature's child and takes particular care to implement sustainable practice. The resort trains and employs local women, all smiling and eager to help. I can vouch on this fact, since I lived at Yab Yum during the fateful night of cyclone Kyarr. It was only because of the female staff I could put up a brave face and survive that night.
The resort provides you with an elaborate breakfast menu. You choose what you want to eat, thus hardly any waste is generated. Streams behind the resort flow in and bring sweet water, which is further used to clean guests' feet as you enter your hut. A few beach bungalows have now come up with AC, which may come handy during humid summer days.
Madhurima is born and raised in Kolkata, India and is an aspiring world citizen! She blogs about food and culture at Orangewayfarer.com
---
Olaulim Backyards, Goa
While North Goa is 'infamous' for parties, alcohol and overcrowded beaches, there's a peaceful side to it at Olaulim Backyards. It's a river-facing property steeped in lushness. The way the property is designed, such as its cottages, the attached open-shower with each of them, and the abundance of trees all around, it's an intimate rendezvous with nature. It's a rejuvenating escape from the super frenzied life that you live in the cities!
It's a kind of place where you can enjoy doing nothing. Take a dip in the pool or swim in the river, go kayaking, read a book, meditate, go for long walks – do whatever you like or nothing at all. It's a slow travel experience on offer here.
However, what truly steals the show is the hospitality that you receive from Pirkko and Savio, the owners and managers of Olaulim Backyards, who go out of their way to make your stay a little extra memorable. Besides the delectable food that they serve and the insightful conversations that they indulge you in, they recommend some of the rarest gems of North Goa.
Renuka Walter is an award-winning digital content creator, travel blogger and a writer. She shares her travel stories on Voyager For Life, a solo female travel blog.
TO BOOK OLAULIM BACKYARDS
Price: $$
Reviews: Read on TripAdvisor
Check dates and rates: Olaulim Backyards website
---
Best Hotels in Kerala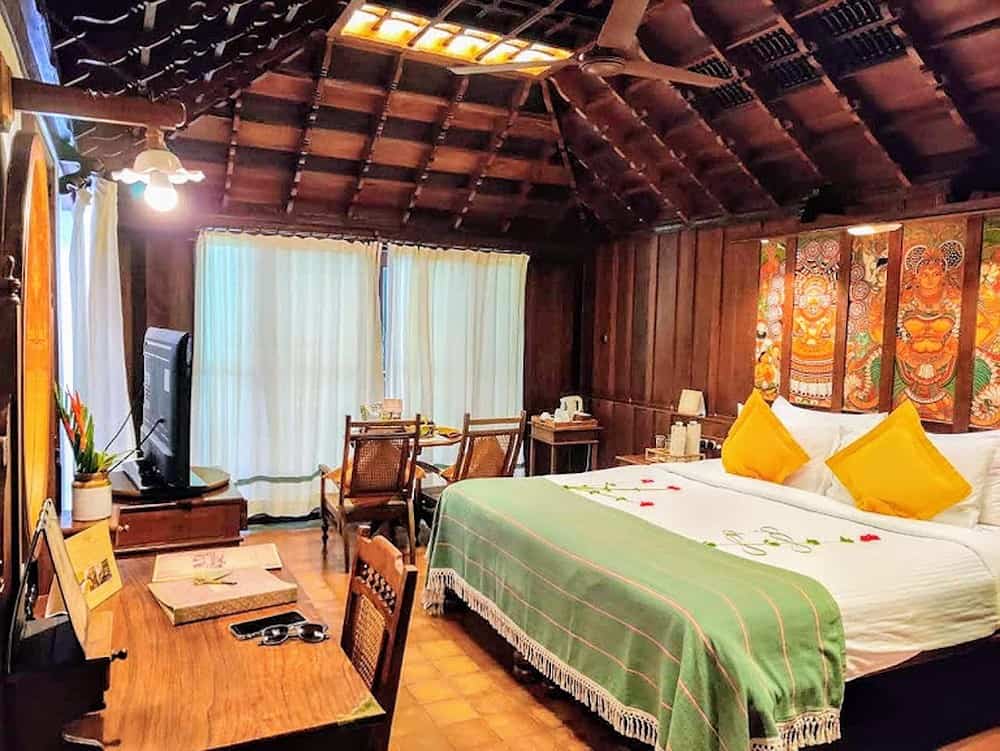 Kumarakom Lake Resort (Part 1)
"Perhaps the only paradise on earth," said a board at the entrance to the Kumarakom Lake Resort in Kumarakom, in the southern Indian state of Kerala. After spending a couple of days there we can vouch for the fact that the place is indeed a slice of paradise, though the board stretches it a bit too far!
The Kumarakom Lake Resort is about 49 kilometers from Kochi. The best part of the resort is that it is a complete destination in itself. It is a delightful melange that blends the best of the magical landscapes of Kerala and the exquisite heritage of the region. The sprawling resort nestles on the edge of the Vembanad Lake offering stunning sunset views. Each nook and corner of the resort is crafted with meticulous care keeping in mind the twin aspects of sustainability and tradition. The villas have their own pools or private access to the meandering pool. Each villa is done up with the best of the heritage art and architecture of Kerala. It is a resort that blends heritage and contemporary luxury to perfection.
The resort is that kind of a place where one heads for rest and rejuvenation. There is an Ayurvedic center that offers Ayurvedic treatments drawn from the best of ancient Ayurveda techniques. An infinity pool with a jacuzzi, Yoga classes, and a range of activities including pottery, cycling, indoor games, fitness center, etc., ensure that there is never a dull moment.
Evenings turn magical as you take a boat cruise to experience the hypnosis of the setting sun to the accompaniment of live traditional music.
A wide range of authentic traditional, Indian, and Continental cuisine is served at the unique restaurant named Etukettu. The restaurant is actually a 100-year-old mansion that has been reassembled and converted. As the sun sets and it is time for dinner, the Etukettu resonates with the pleasant notes of traditional dance and music.
As you leave the Kumarakom Lake Resort you are sure to want to go back there again and you realize why the likes of Prince Charles, Narayan Murthy – Infosys, and Sara Ali Khan – Bollywood actor have enjoyed their time there. There is also a sense of satisfaction of having stayed in a place that is committed to sustainability and protecting the environment, a resort that has been chosen as India's best Sustainable Luxury Resort by Travel+Leisure Magazine's India's Best Awards for 2019.
Sandy & Vyjay, couple travel bloggers and writers chucked their high paying corporate careers to pursue their common passion. They are passionate about travel and writing, and hence one fine day they decided to embark on a journey of discovery. They jumped into travel and writing full-time. They blog at Voyager.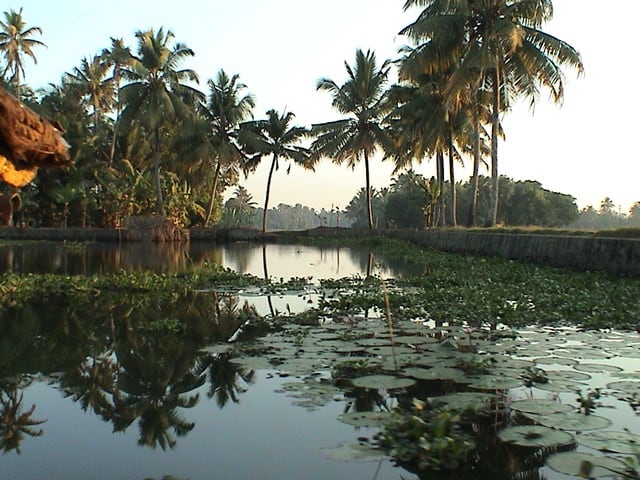 Kumarakom Lake Resort (Part 2)
Kumarakom Lake Resort is my absolute favourite place in India. It's located in the southern state of Kerala, on the banks of Vembanad Lake, the largest lake in India. From the Cochin airport it's about 85k and the best way to travel is by car and then you are dropped off on the opposite side of the lake and placed in a small, cute, mini river boat to the resort.
Crossing this large, shallow lake transports you to a four-acre lush, tropical paradise. In the center of the property is a gorgeous and relaxing outdoor tea garden surrounded by palm trees and fragrant flowers. There are individual cottage guest rooms on the grounds, but we prefer the richly appointed rooms that feature French doors that offer private entrance into a serpentine swimming pool that snakes through the property. We literally swam to other guest rooms to visit our friends who traveled with us.
The property offers some very unique activities including a sunset pontoon ride to the middle of the lake while listening to tabla and flute players. At sunrise you can take a small boat through the canals and backwaters of Kerala to see how the locals live much the same way they have been existing here for hundreds, inf not thousands of years.
Kerala is famous for its unique houseboats and you can arrange for a day trip on one, or sleep aboard for several nights.
Healing and relaxation is available at the Ayurvedic spa if you are ready to be completely doused in sesame seed oil on a slippery wooden table. The South India cuisine in the restaurant is delicious and I am particularly addicted to the morning Dosas filled with potatoes and scramble eggs. The coffee tastes like heated up and melted Haagen Daz coffee ice cream. Even though there is a small town outside the front door of the resort, we never once thought to go exploring. Everything we wanted or needed was available and honestly, I didn't want to break the spell of being in paradise! The entire experience is magical, delicious and heavenly. We've been three times and can't wait to go back.
Arielle Ford is the author of eleven books including her latest Turn Your Mate Into Your Soulmate and the international bestseller, THE SOULMATE SECRET: Manifest The Love of Your Life With The Law of Attraction. She has been called "The Cupid of Consciousness" and "The Fairy Godmother of Love." She lives in La Jolla, CA with her husband/soulmate, Brian Hilliard and their feline friends.
---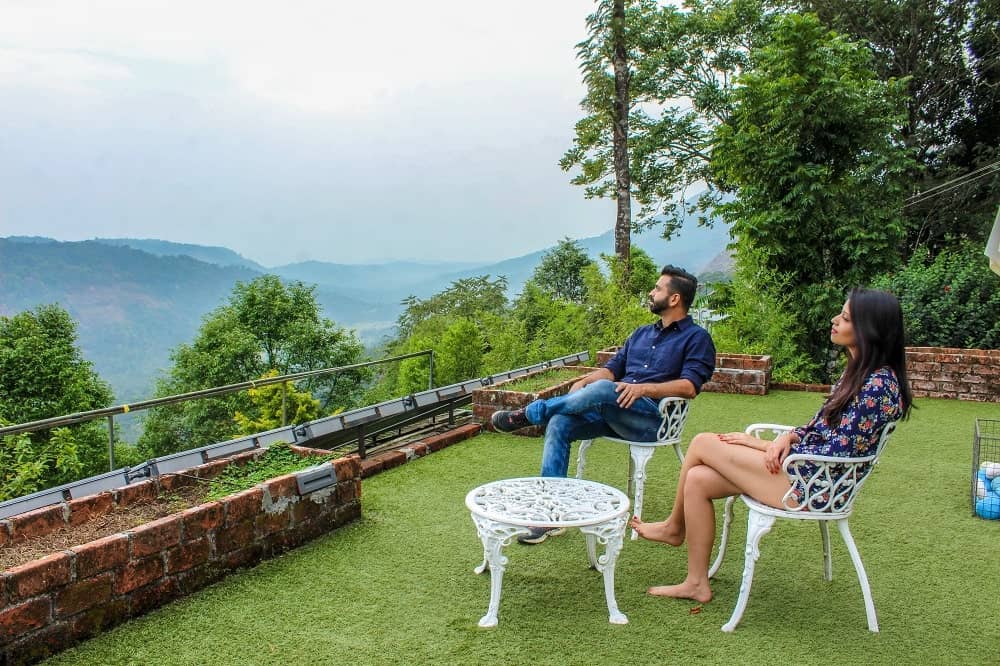 Spice Tree Munnar
Luxury rooms, delectable food and impressive hospitality can be discovered in many luxury hotels. But the unique bit for Spice Tree, wrapped in the serene element of nature, was far beyond luxury.
This hotel not only exceeded our yardsticks of luxury, but thoroughly impressed us with its location. Located atop a mountain between Munnar town and the highest tea plantation in the world, Spice Tree stands gloriously, true to its name. Are you wondering which is the highest tea plantation in the world? Hold on, I will come to that.
Surrounded by untouched nature, this hotel is engulfed by spice trees and plantations along with various other flora. It also offers bountiful views of the valley ahead. Some of their rooms have private pools which can offer complete privacy and indulgence to the guests. On our third night at Spice Tree, they were kind enough to upgrade us to one of these rooms.
The highlight of our stay at Spice Tree was the trip to the highest tea plantation in the world, Kolukkumalai Tea Plantations. Standing at the sunrise point, at around 8,000 feet, we stood wondering. What will unravel in front of us when the darkness of the valley and the blanket of fog is shunted away by the sun? As the sun rose to its glory, clearing away the fog, something beautiful appeared. A sweeping terrain, imbued with sprawling tea plantations, together curated a magnificent view. Streaked with bright golden sun rays thinner layer of fog, the tea plantations looked phenomenal.
Definitely one of the best sunrises I saw in my life. Once we returned from the short trip to Kolukkumalai, we again became one with the part of nature, of which Spice Tree had already pledged to keep untouched.
Spice Tree helped us in organizing the Kolukkumalai trip, in fact they strongly advocated for it. In addition, they can also help in organizing many more adventure or nature related activities. All in all, a perfect getaway in South India, if you are looking to be treated to pampering luxury amidst untouched nature.
Umang is a travel blogger since 2013. Inspired from the happy land of Bhutan, he started writing his travelogues on Travelmax. He is an adventure enthusiast & a nature lover with a keen interest in offbeat experiences and stays.
---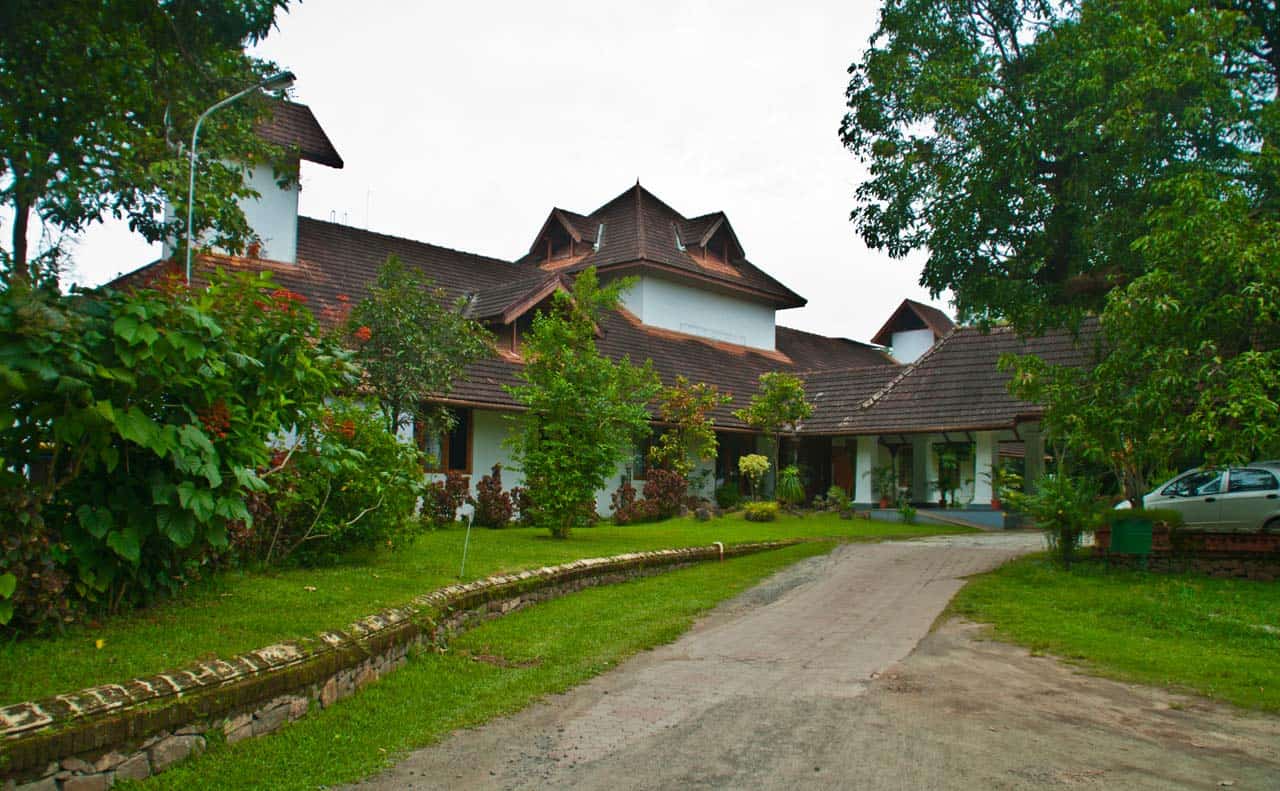 Bolgatty Palace, Kochi (Cochin)
Bolgatty Palace is a complete destination in itself. Dutch traders built this palace in 1744 and leased it to the British in 1909, when the Viceroys used it. After the independence of India, it was converted into a heritage property and is now operated by Kerala Tourism.
The resort has two blocks — a main palace complex and a building facing Marine Bay. Some of the cottages provide a spectacular view of the ocean. The resort has a nine hole golf course, a temple, a swimming pool, an Ayurvedic spa and they also organize Kathakali performances every evening.
The resort is on Bolgatty Island and away from the hustle-bustle of the Fort Kochi's attractions. Bolgatty Island can be reached by road as well as by ferry. These ferries are big enough to carry vehicles, including cars. Taking the ferry is the shortest and most convenient way to reach the Bolgatty Palace.
The rooms are very spacious and well maintained and the staff are very friendly, helpful and eager to provide the best services. The resort's multi-cuisine restaurant offers traditional Kerala dishes as well as international cuisine.
Bolgatty Palace also provides boat tours of the backwaters of Fort Kochi. In short Bolgatty palace is a complete destination if you want to relax in the resort and spend time surrounded by nature.
Sapna is a travel blogger from India who blogs at MySimpleSojourn. She likes to explore monuments, spend time in nature and converse with local people to get the feel of the place. Apart from travel, she loves food and while traveling she prefers to eat local food.
---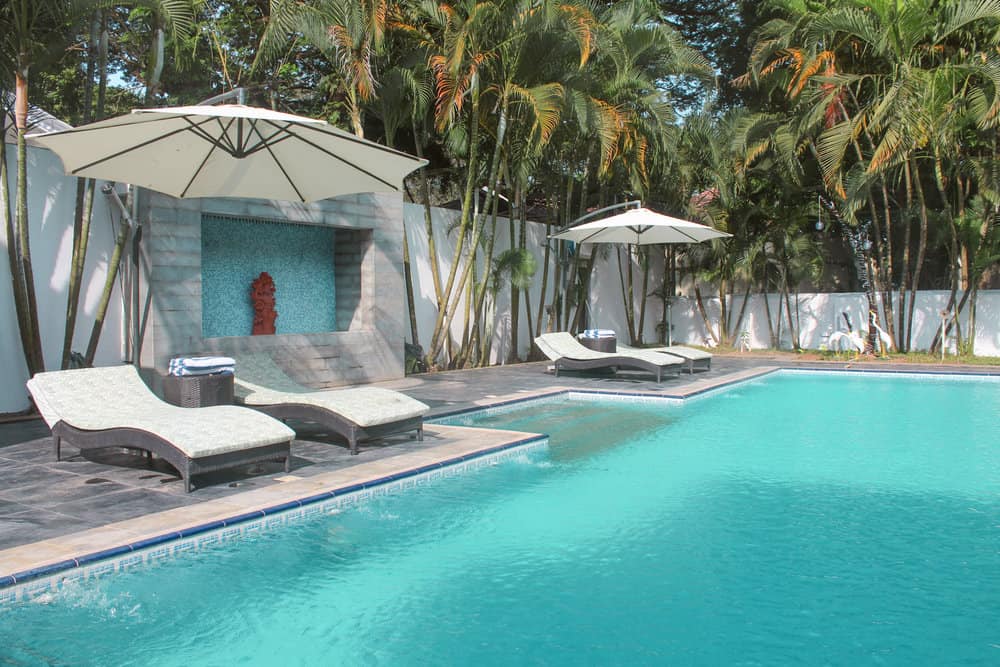 Neemrana's Tower House Hotel, Kochi (Cochin)
Neemrana's Tower House hotel is located on the Tower road, less than a five minute walk from the famous Chinese fishing nets in Fort Kochi, Kerala. Neemrana is a well-known chain with heritage hotels and resorts across India. The Tower House sits on the same spot where a 17th century lighthouse once stood, facing the ocean.
What makes this heritage hotel special is its prime location, facing the Chinese fishing nets, 130 metres from the very famous Kashi art gallery and cafe, 140 metres from Princess street, 500 metres from the dutch cemetery and 2.2 kilometres from Mattancherry Palace as well as the Jewish synagogue. In other words, the hotel is in close proximity to all the places to visit in Fort Kochi.
The management of the Tower House proudly declares it to be a "non-hotel" hotel, which means that the hotel only allows guests within its premises and no outsiders. All facilities such as the restaurant, in-house library, swimming pool, and spa are only available to the guests staying at the hotel. Wood panelled floors, large windows, tall ceilings, spacious rooms and glorious seating areas ooze an old-world charm. The tasteful art and curios local to Kerala are a reminder of the rich culture and heritage of God's own country, Kerala, where the hotel is located.
Soujanya is a Goa-based travel blogger who likes to explore her own backyard by backpacking across India and exploring offbeat destinations in her country. She documents her journey in her blog, thespicyjourney.
---
Best Hotels in Madhya Pradesh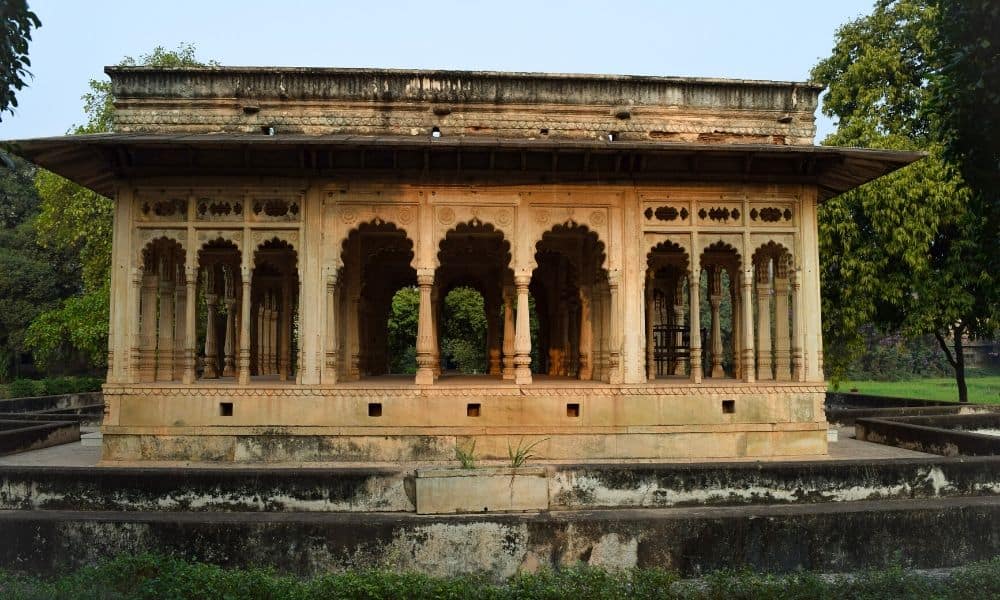 Neemrana Deo Bagh, Gwalior
Whether you're traveling for work or pleasure, staying in a unique property definitely adds to your travel experience. Isn't it? Neemrana's Deo Bagh is one such hotel — or rather a non-hotel anyone would want to stay in.
Neemrana Deo Bagh is a 17th-century heritage property with a difference. What makes it unique? Well, it's actually a primitive garden transformed into a hotel. The garden complex still houses the ancient architectural treasures, two 17th and 18th century exquisite Maratha temples, two magnificent cenotaphs, and a chhatis-dari (36-pillared pavilion).
As per history, Mughals camped in this char bagh with a splendid chhatis-dari at its centre around 1500. Later, Marathas (Jadhavs) used this bagh as a summer house. All the rooms (three suites and 12 rooms) face a Nau Bagh, a garden checkered into nine parts and spread across five wings – Zenana Wing, Aaron Wing, Gwalior Wing, Baroda Wing, and Patan Wing.
Each room is tastefully and uniquely decorated and named after the prominent members of the Jadhav family of Gwalior. We stayed at Aruna Vilas (named after Maharani Shubhanginiraje Gaekwad, sister of Sardar Jadhav) in the Baroda Wing.
And you know, this peaceful and lush garden property is located right in the heart of the city with all the major attractions in Gwalior nearby. We enjoyed the first half of our day exploring the historic attractions inside the property before heading out to discover the gems of Gwalior. Deo Bagh is more than just a hotel, a destination in its own right.
A story-teller and a travel blogger based in Delhi, Anjali left her corporate job to travel full time and never looked back. Her blog Travel Melodies brings to you the beautiful stories of family adventures that inspire to travel more, and travel smarter with kids, for kids.
---
Best Hotels in Karnataka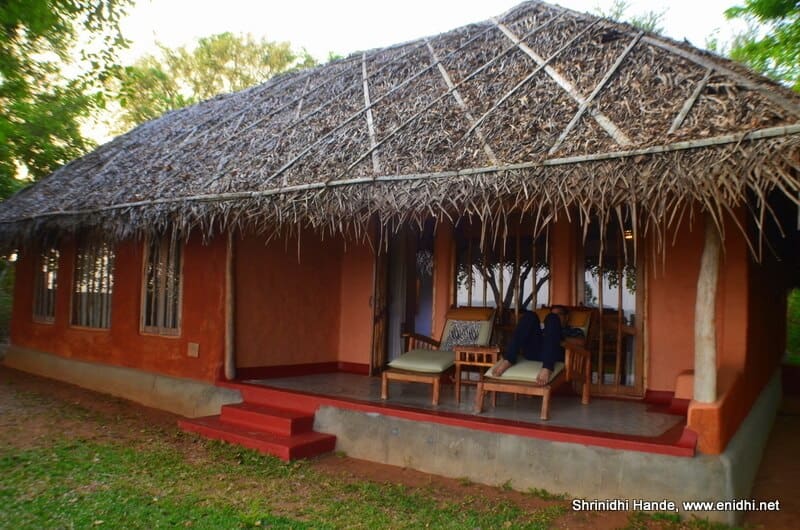 Evolve Back, Kabini
Evolve Back, formerly known as Orange County, is one of the most luxurious resort chains in Karnataka. While the brand epitomes with luxury, their Kabini campus was beyond surprising for me, thanks to its wildlife theme, down to earth exteriors, and a wide range of eco-friendly, responsible tourism initiatives. The guest rooms are designed to look like village huts from the outside: they are made of natural materials, covered with coconut leaf roof and totally in sync with its surroundings.
On the inside though there's ample luxury. The pool huts come with a private pool, luxurious living room with fine wood interiors, unlimited RO treated water, vintage fans, a luxurious yet traditional looking bathroom, as well as bed room. The Evolve Back Kabini campus is on the banks of Kabini river in harmony with nature. There are over two dozen activities guests can undertake, ranging from forest safari, guided cycling tour, nature walk, star gazing, tribal village visit, sunset cruise, coracle ride, bullock cart ride and so on. Most of these are complementary to resort guests while a few are chargeable.
Properties like Evolve Back can afford to ignore eco-friendliness and focus on guest preferences and comfort. However, Evolve Back resorts undertake all possible measures to avoid plastic, source energy from renewable sources, reuse or recycle waste and adapt eco-friendly alternatives where available. I enjoyed taking a tour of their responsible tourism initiatives and it made my stay more special, knowing that I am causing near zero damage to the environment.
Shrinidhi Hande is one of India's earliest travel bloggers, writer and author of two books. He blogs www.enidhi.net.
---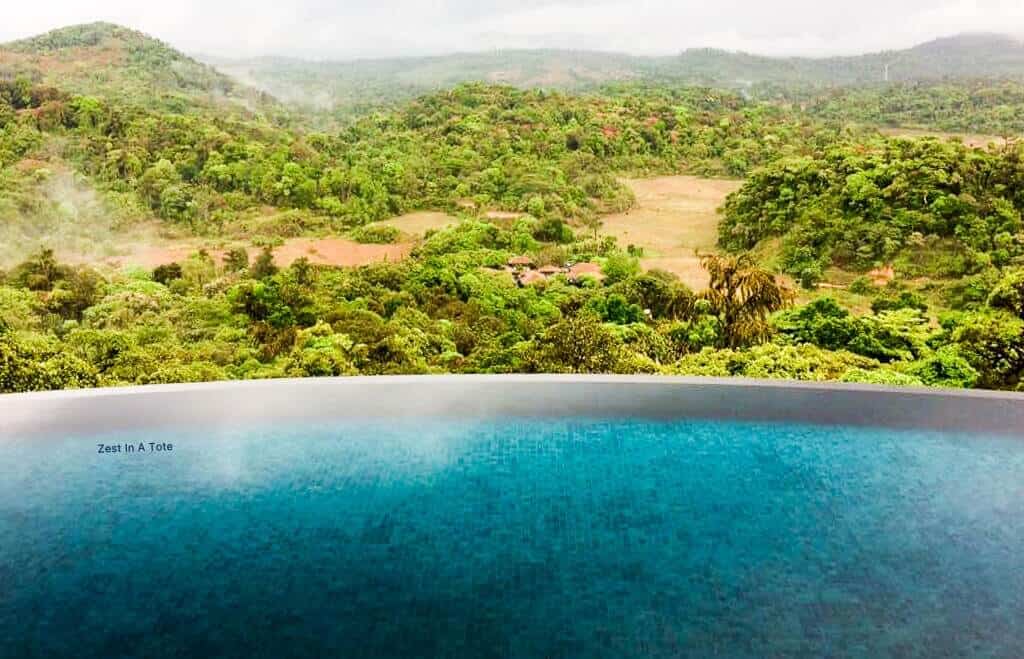 Taj Madikeri Resort & Spa, Coorg
How many resorts can you think of that are set amidst a 180 acre rainforest, and that deliver a luxurious setting with warm hospitality and unparalleled service? Taj Madikeri Resort & Spa in Coorg does exactly that and is amongst my favourite luxury resorts from Bangalore.
Book yourself into an independent villa, styled on local Kodagu architecture, with sweeping views of the forest and valley surroundings. Immerse in nature on a relaxing walk to see the property's pepper, cardamom, coffee, eucalyptus plants and trees, or by being a bit more adventurous. You can take a guided hill climb or an off-road cycling adventure on forest trails.
Indulging is another favourite pastime at Taj Madikeri. Indulge in luxury by experiencing local and international cuisine in one of the several restaurants on the property. Swim in the temperature-controlled infinity pool overlooking the lush valley, or book yourself for one of the signature therapies at the Jiva Spa. Enjoy the serenity and privacy — as the cottages are spread over a large area and feel uncrowded. There are enough activities for the whole family to have a good time. Nature with luxury at its best!
Shweta is the face behind zestinatote.com, a travelogue that focuses on family & luxury travel. Follow her blog for family travel tips, ideas on making family travel unique, and recommendations on comfort-to-luxury accommodation.
---
Best Hotels of Himachal Pradesh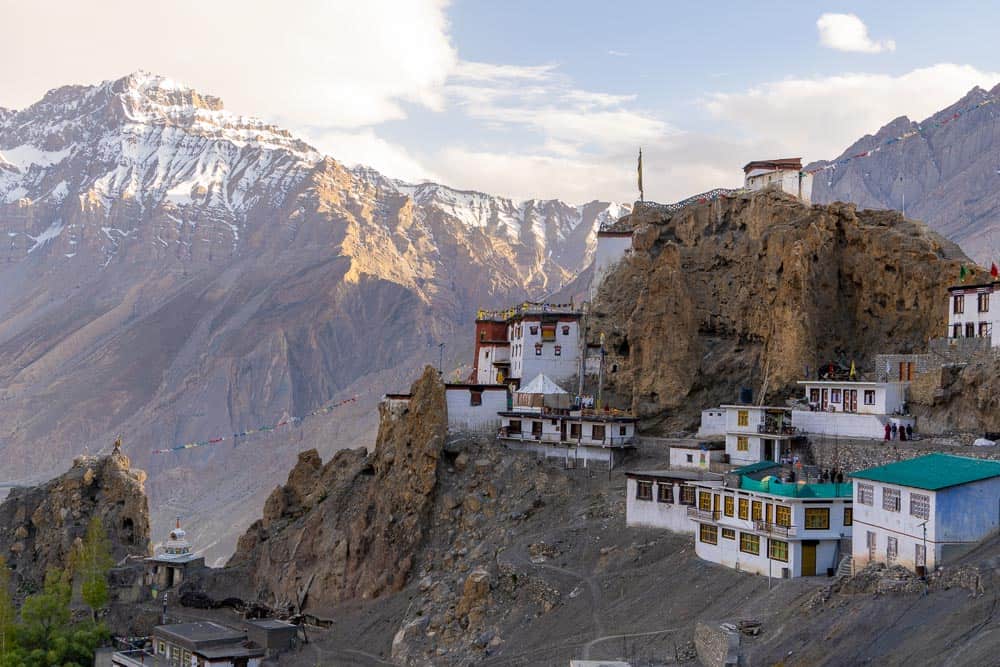 Bendurya Hotel, Dhankar Village, Spiti Valley
The Bendurya Hotel in Dhankar Village, way up in the mountains of Spiti Valley, was a truly magical find. Seeing as Dhankar is essentially built into the side of a cliff — and therefore lacking any internet or Wifi — we weren't expecting much in the way of affordable accommodation. After hitchhiking our way up the windy road that led to Dhankar, we checked out a few places we had read about before stumbling across the Bendurya Hotel and Restaurant, which happened to be mere steps away from the famous Dhankar Monastery.
Though the hotel looked unassuming from the outside, upon entering our room I was shocked. Despite it literally being in the middle of nowhere and built into the side of the mountain, both the room and the view were out of this world. If you've backpacked India, I'm sure you're familiar with the infamous rock-hard beds. Not here! A thick, fluffy mattress and soft pillow prevailed.
As wonderful as the room was, the real highlight of this hidden gem is its balcony, which offered sweeping views of the entire village and surrounding mountains. And come nightfall, many stars were visible.
Despite the incredibly remote location, the Bendurya Hotel somehow still had hot water (a luxury to us backpackers), a king-sized bed, and ample space to spread out our belongings. And here's the best part: it was only 800 rupees per night! This was an epic deal, all things considered.
Overall, the Bendurya Hotel is perhaps the best hotel I've stayed at in all of India. The unreal view and the unreal price sold us — and the comfort would make us come back again for sure. If you're heading to the ancient village of Dhankar in Spiti Valley, there is truly no better option than this.
Samantha Shea is a 20-something backpacker who blogs about her adventures in South Asia over at IntentionalDetours. Hailing from the United States, she has been traveling on a $10/day budget through India and Pakistan for the past seven months with her partner Charles. They hope to visit every state on the subcontinent.
TO BOOK BENDURYA HOTEL
Price: $
Reviews:
Check rates and dates: Bendurya Hotel website
---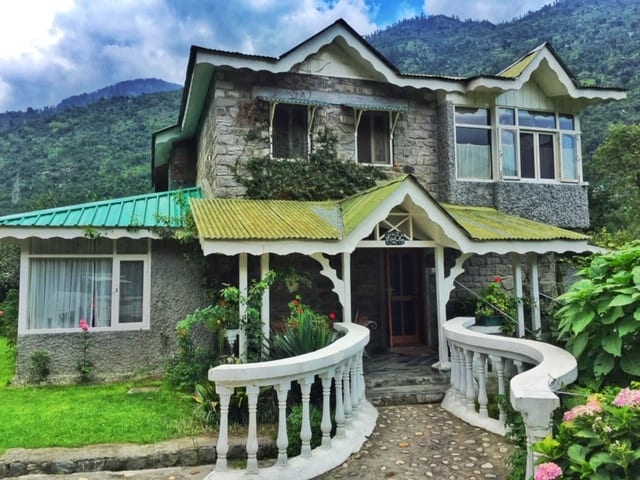 Our Place Himalayas, Raison
Away from the chaos of Kullu and Manali, near the roaring River Beas lies the gorgeous village Raison in Himachal Pradesh. Our Place Himalayas, a homestay in Raison nestled in fruit orchards, is the perfect place to interact with nature while not having to go deeper into the mountains. Your laid back-evenings can be spent walking through fruit orchards and to the Beas River.
At Our Place Himalayas, I was surrounded by kiwi, pomegranate, and apple orchards, and fed by Devi ji, the caretaker — who stayed in a dainty cottage called Kiwi Cottage. Devi ji whipped up the most delicious local meals, in massive quantities, and also made home-made jams.
The cottages are well equipped with cutlery and even staples such as milk, tea, etc.
So basically you have a house in the middle of fruit orchards, with the added luxury of room service and hearty local meals! Owned by the very courteous Anita Khullar, whose paintings you can see in the property, Our Place is certainly one of my most favourite homestays in India. I was amazed to find a homestay so near civilization and yet so away from chaos. So next time you want a writer's retreat in the hills, you know where to escape to.
Divyakshi Gupta is a travel blogger from India who writes on offbeat places and perspectives at www.quirkywanderer.com.
TO BOOK OUR PLACE HIMALAYAS
Price: $$$
Reviews: Read on TripAdvisor
Check rates and dates:
---
Best hotels in Ladakh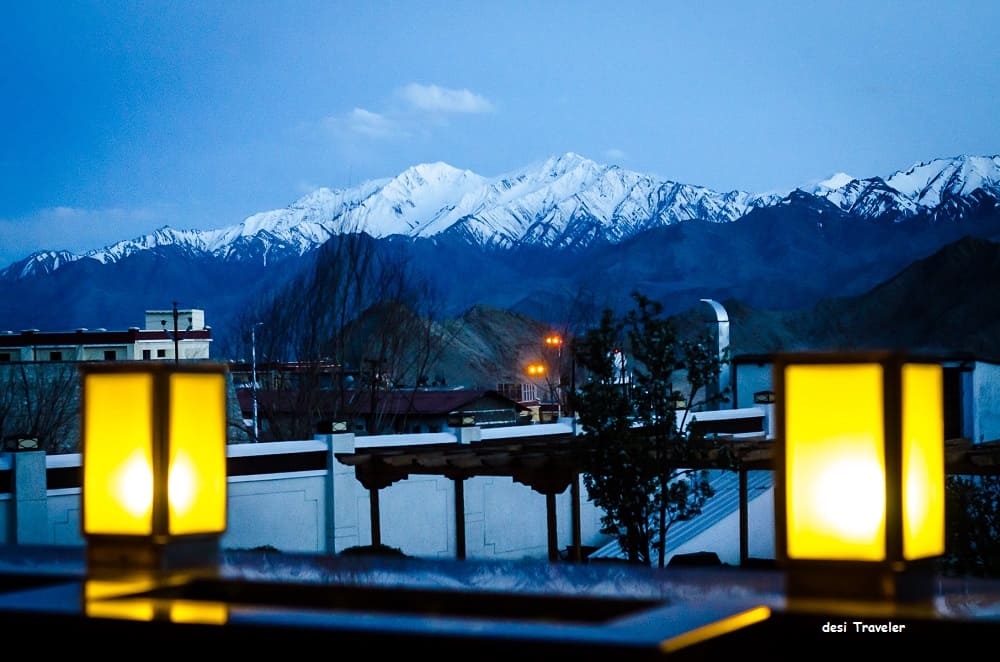 The Grand Dragon Ladakh, Ladakh
If you want to explore Ladakh while enjoying the finest luxury that Ladakh has to offer, then The Grand Dragon Ladakh is the hotel you want to stay in. The Grand Dragon Ladakh was developed and conceptualized by the brothers Gulam and Mustafa, the first modern artist of Ladakh.
As you enter the lobby, you notice ornate wood designs on pillars and roof and also the beautiful paintings adorning the walls. I later learned each one was made by Mr. Mustafa himself. He loves to paint life in Ladakh on his canvas and showcase it in the Grand Dragon Ladakh.
It is nothing sort of a miracle that in this remote area you have a hotel that offers not only breathtaking views of snow clad, mighty Himalayan mountains from your luxurious room, but also a well-appointed gym, spa, and restaurants that offer the finest of Ladakhi cuisine and also great choices from other parts of India and the world.
But the best part about The Grand Dragon Ladakh is the people, from the owners who like to mingle with guests to the chefs who are only too eager to customize your meals, to the staff who takes pride in showcasing the hotel to you. I would also like to add for those of you worried by altitude sickness, the hotel has an in-house doctor to look after you as you acclimatize to the rarified air of Ladakh.
Prasad NP, better known as desi Traveler is a former corporate type who once sold his soul for the perceived security of a salary check. No more. Prasad now travels & photographs, collecting stories of people from places he visits and celebrates wanderlust on his blog, desi Traveler.
---
Best hotels of West Bengal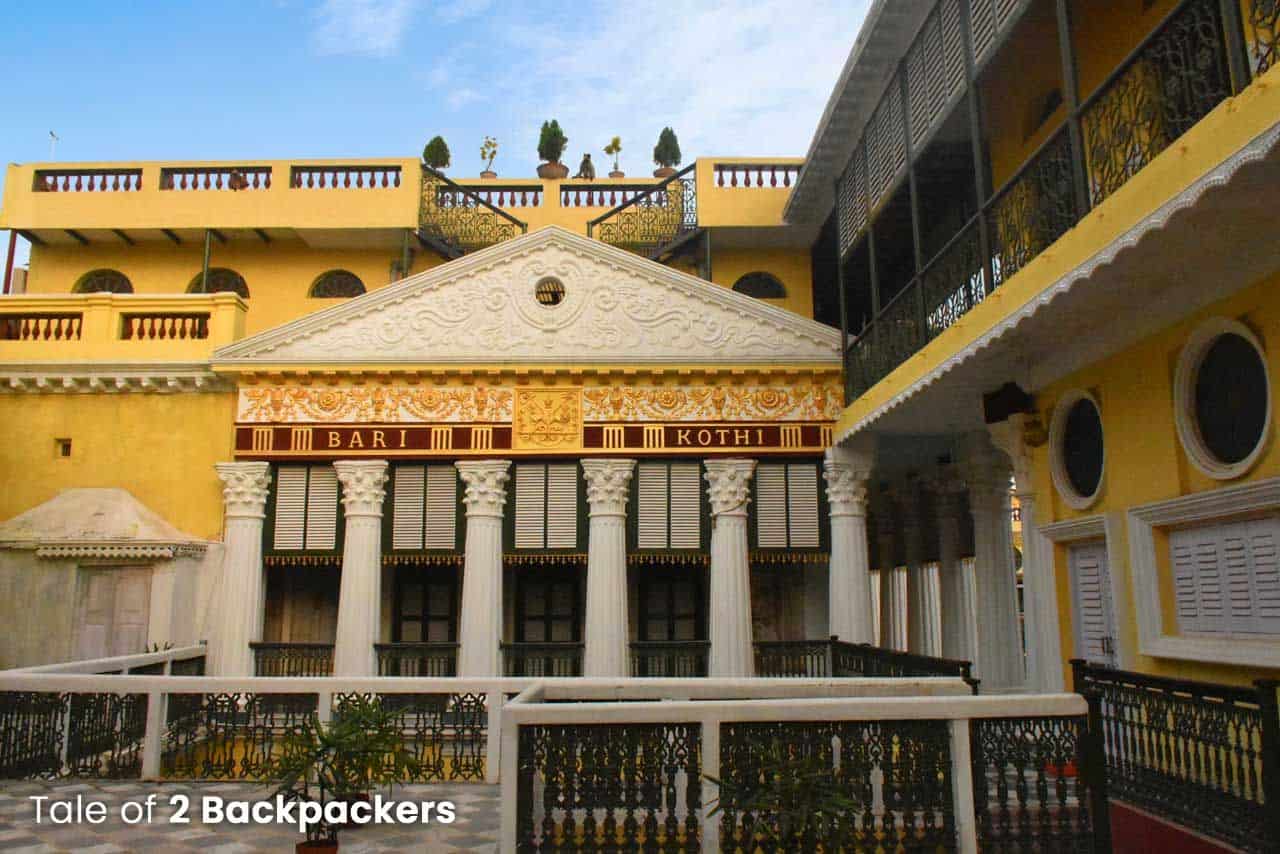 Bari Kothi, Murshidabad
Bari Kothi located in Azimganj near Murshidabad is not only a heritage hotel, but also a treasure house of history and culture of West Bengal. Built in the 1700s, Bari Kothi is the most architecturally significant house in the Murshidabad region. The huge mansion has touches of Greek, Roman, and French architecture with opulence written all over it.
The Bari Kothi was built by the Dudheria family, a member of the Sheherwali Jain communities that had migrated from Rajasthan to Bengal in search of livelihood. Gradually they settled in the Azimganj region, adopted the local customs and created a unique and distinct community. They were investors and emerged as one of the wealthiest communities of Bengal. They became the bankers of the Nawab, as well as the British East India Company. During that time, the Dudherias had built a number of mansions for their living and temples. Bari Kothi is one such mansion in the region.
The place was lying in ruins in 2016 when restoration work started and today it is one of the finest heritage properties in West Bengal. It has beautiful and well-decorated rooms that will give you a regal experience. Staying in Bari Kothi is actually an experience. The long corridors, huge Corinthian columns, chandeliers and fountains are reminders of the past that make the present beautiful. Bari Kothi also provides unique experiences like breakfast by the river, sunset boat ride, and a visit to the weaver's quarters of the famous Murshidabad Silk. Staying at Bari Kothi is thus a wonderful experience.
Amrita and Agni are wanderers, heritage lovers and travel bloggers from India. Their blog Tale of 2 Backpackers is all about their adventure and life lessons that they have learnt on the road.
---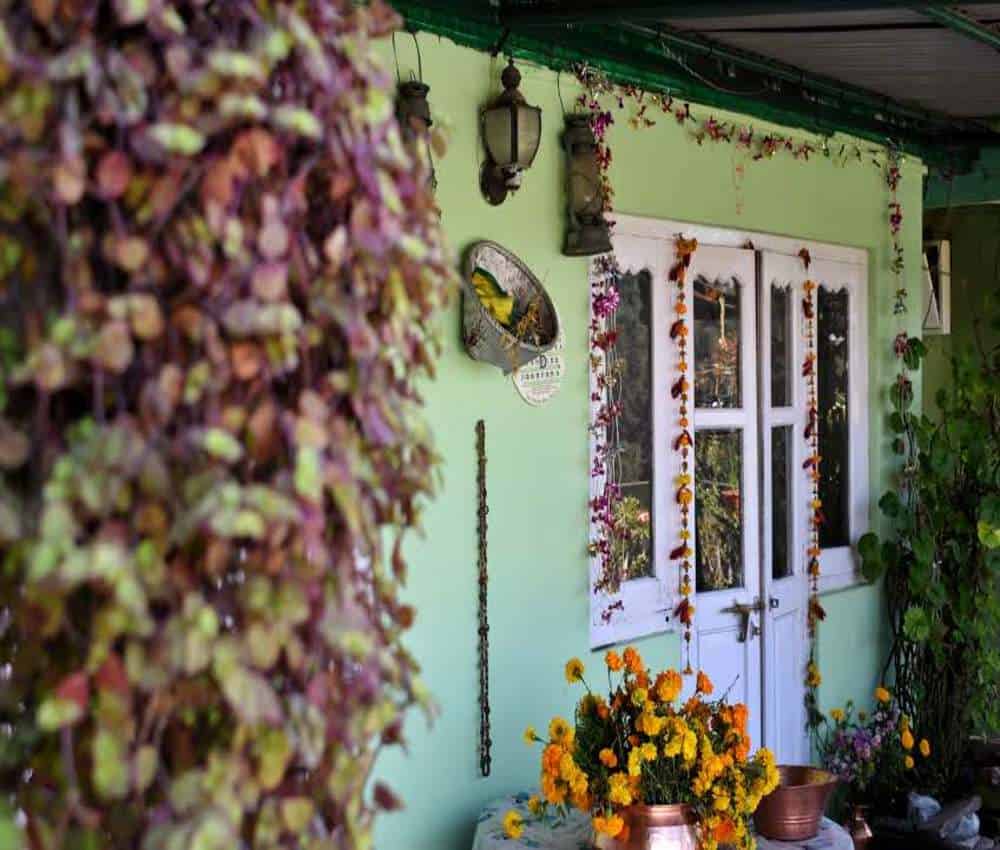 Haamro Ghar homestay, Mirik, North Bengal
Haamro Ghar, literally meaning 'our home' in English, is a homestay set against the backdrop of the snow-clad Kanchenjunga mountain, the far-famed Mirik Lake, and the peace emanating Bokar Monastery. Away from the vibrant, touristy towns of Darjeeling and Kurseong, this homestay is ideal to recuperate in the offbeat town of Mirik, a place to unravel stories of the Gorkha regime and the history and culture of the Gorkhalis.
Haamro Ghar is entirely run by a local Nepali family of Mirik. They offer homegrown Nepali meals, which come directly from their grandma's farm. They are eco-conscious and ensure minimum use of single-use plastic. Our local hosts at Haamro Ghar were our point of information to everything we wanted to know about Mirik and the neighboring country, Nepal. Over our three-day stay at Haamro Ghar, we had the pleasure to learn about Mirik's floriculture, little-known flora and fauna, and unheard-of hiking trails.
Tanisha Guin is a travel writer/blogger who loves sharing 'real' stories about places and its people. She blogs at Steps and Streets.
TO BOOK HAAMRO GARH
Price:
Reviews:
Check rates and dates:
---
Best hotels of Tamil Nadu
The Savoy, Ooty, Tamil Nadu
One of the most luxurious hotels in India that I experienced had to be the Savoy Ooty in Ooty, the Queen of the hilltop towns. This former British school turned hotel has long been a luxury hotel lending itself to the reputation of Ooty as Snooty Ooty. Don't worry: You don't need to be a snob to appreciate the location and beauty of this heritage property with its picturesque location up in the hills above Ooty that was a favourite among British officers.
Today, you can stay in the original building along or the accompanying cottages if you're looking for a comfortable base to explore Tamil Nadu. The staff was so helpful with the smallest details, which made for a relaxing stay in a room where the bed was absolute perfection.
While at the Savoy Ooty, we tried the local cuisine from their restaurant, which uses locally sourced and sustainable ingredients. It was great to try some of the local dishes that I had only read about online, and they were delicious, too. Lastly, what I also loved about the Savoy Ooty is that when you enter the hotel, you're given a fresh eucalyptus leaf garland to wear with the most relaxing scent.
Karen Turner is an American writer living in the Netherlands who loves to travel. She blogs at Wanderlustingk.
---
Best Hotels in Gujarat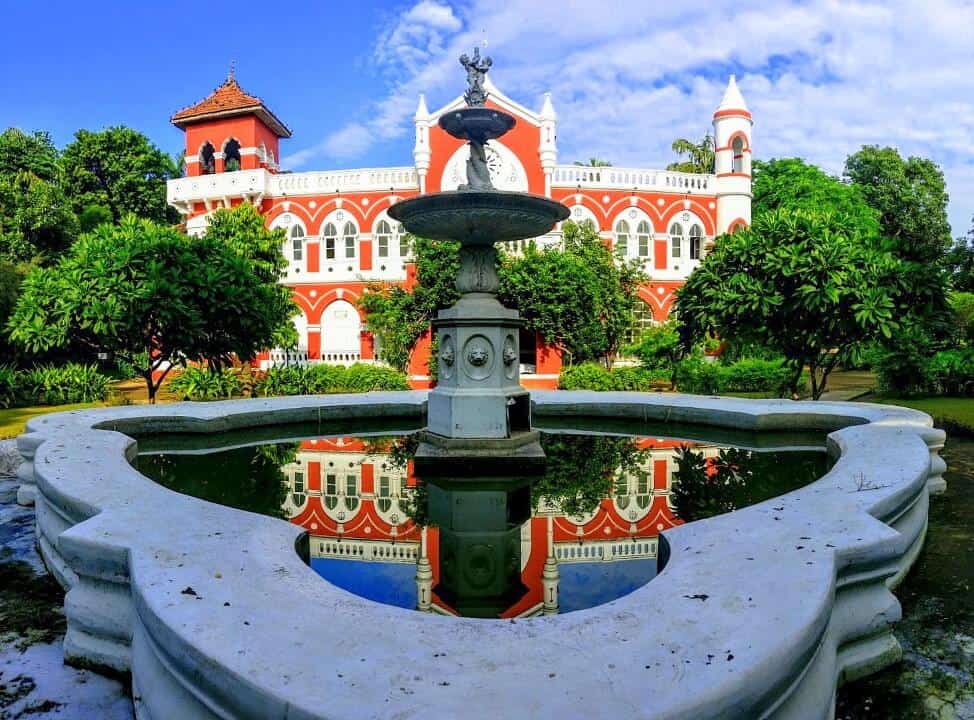 Madhav Bagh Royal Heritage Stay, Vadodara
For those looking for something off the beaten track in Vadodara, Gujarat, India, the Madhav Bagh Royal Heritage stay offers a matchless experience right in the heart of the city. Built in 1896, its recently refurbished avatar offers the discerning visitor a rare chance to experience old world allure subtly infused with modern comforts. Stunning decor, coupled with the warmth and hospitality of the hosts, make it a homestay with a difference.
The architecture of the mansion is Indo Saracenic and the facade is an effortless sweep of styles that encompass Hindu temples, Rajput jharokas, European churches and Islamic minarets. The interiors are built in traditional Hindu style with a central sunken courtyard, which is the star of the place.
The renovated portion is separated from the old section by a fine line, so to speak, that holds apart two centuries from each other. The sedate ancient coexists with the vibrant modern with a surreal harmony that is tranquil and disciplined. From the Kohl lined eyes of the Raja Ravi Varma painting prints in the bedroom to the Kohler fittings in the bath, the four guest rooms are a kaleidoscope or should I say kohl'eidoscope of the antique and the modern, creating a seamless melange of comfort, luxury and aesthetics.
The washrooms are a work of art, with towel racks and toilet roll holders of solid teak, vivid handmade wall tiles, mesmerizing lampshades, antique mirrors and modern counters framed with filigreed frills. The verdant gardens are a playground for the birds and butterflies that frolic around an antique cast iron fountain and amuse themselves in the lush foliage. And the home cooked cuisine is primarily an endearing traditional Maharashtrian style, with options of continental and pan Indian also available.
Madhav Bagh Heritage Homestay is an excellent option for those who want to live in the center of the bustling, modern city and yet experience the solitude and beauty of the ancient. The hosts also curate tours to suit a range of interests.
Caroline Radhakrishnan is a food and travel enthusiast who plays with words at CurryLines. She is passionate about travelling and cannot stay still. Local cuisine and experiences excite her. She is also an aspiring photographer.
---
Wildlife Lodges
King's Lodge Bandhavgarh
I have been travelling for almost a decade and exploring places all over the world. However, when I visited Bandhavgarh last year we stayed at King's Lodge Bandhavgarh and it became my instant favourite.
Situated nearby to Bandhavgarh National Park, King's Lodge spreads across an area of 14 acres, and has 10 cottages on-ground and eight stilt cottages for accommodation. The lodge offers safaris in Bandhavgarh National Park, dinners, spa, and a watchtower to enjoy wildlife from a safe distance. The decor of the lodge is said to be inspired by central Indian culture. The rooms are spacious and welcoming, with everything you need. You can enjoy views of the forest while relaxing in the large veranda provided with each cottage room. Featuring window mats and beautifying antiques, luminous and airy rooms are equipped with air conditioning and electric kettle. The veranda is a magnificent place to sit with your coffee, in the morning/evening. Bathrooms come with a 24-hour hot water supply and bathtubs including bath amenities.
The food was outstanding, fresh, locally grown and sourced. Food was excellent with the right balance of spice and taste. You can enjoy select Indian and international dishes at the common dining hall with a fireplace that overlooks bewildering green expanse. Every meal was delicious, and the lodge is plastic free!
Facilities include a small pool, nature trail, gardens, nature library, restaurant/bar, and spa. Check outdoor barbeques and field dinners. The in-house spa offers a variety of holistic spa treatments for body rejuvenation. Take tailor-made bird-watching and photography tours.
The King's Lodge staff and naturalists were generous, hospitable accommodating and always at your service. If you're planning a safari at the Bandhavgarh National Park, MacroTraveller recommends staying at the Kings Lodge. [Editor's note: See my review of King's Lodge Bandhavgarh here.]
Nivedith a.k.a # MacroTraveller ®, is a leading travel writer, content creator & lifestyle blogger from Bengaluru, India since 2008. Travelled 27 countries & 22 states in India. Ranked top 100 Social media influencers in India. He has written travel articles for Lonely Planet Magazine India, FEMINA, TOI, Bangalore Times, Economic Times, Quint, Hindu, NDTV, Deccan Herald, Yahoo etc.
---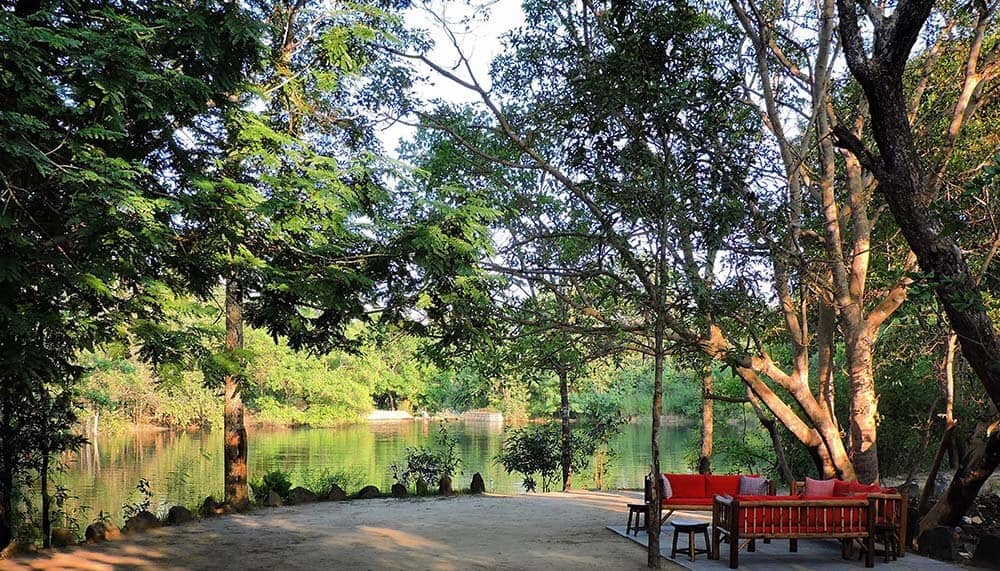 Shergarh Tented Camp, Kanha
When it comes to Indian national parks, every place has a story to tell. Kanha Tiger Reserve is one of the oldest and best managed protected areas in the country and a special place to be. Shergarh Tented Camp, situated in the buffer zone of the reserve close to the quieter Mukki gate, is a cosy and intimate safari camp that combines rustic comfort with homely charm, great naturalists and authentic experiences.
Created by Katie and Jehan, an Anglo-Indian couple whose passion for the Indian wilderness brought them to build it 15 years ago, Shergarh is the ideal base to explore the reserve. With only six tents available, the lodge provides a personalised and warm attention to each and every guest.
Homemade food is cooked daily with local ingredients by the chef Antram, who during the years has developed different menus based on international and Indian cuisine. Healthy salad-based lunches with greens coming directly from the vegetable garden are amongst the guest's favourites when it comes to go for a safari without a heavy-feeling stomach.
At meal times the guests and the hosts interact with each other, sharing safari and travel experience in front of the fireplace. Attention to detail and a sincere care for eco-sustainable practices are amongst the perks of choosing this lodge. Here you won't find either plastic bottles or winter-times AC – the season runs only until the end of April, when the heat is still bearable.
Camilla Malvestiti is the woman behind the lens on www.tigersinthewild.org. A passion for the tiger and the Indian wildlife has brought her to Central India, the place she now calls her home.
TO BOOK SHERGARH TENTED CAMP
Price: $$$$
Reviews: Read on TripAdvisor
Check rates and dates: Contact Shergarh by email
---

Lebua Corbett
When Jim Corbett tracked and killed Mohan, the man-eater tiger that killed several humans in the past, little did anyone know the region which is namesake with the tiger, would become so famous. Lebua Corbett resort is located in Mohan region and lies on the edge of the Corbett national park. The boundaries of the national park are man-made and as per the staff members of the resort, wild animals are sighted once in a while in the neighborhood. They have a lot of stories to tell about these sightings.
What makes it a unique place is its experience of living in a jungle and theme based culinary experiences with lots of other activities involving nature. This nine-acre luxurious resort has 44 luxurious rooms categorized in Villas, Suites and Residences depending upon their sizes and amenities.
Owing to ecological considerations, the resort observes and practices all eco-friendly things …. for example, using glass water bottles instead of plastic bottles, Ayurveda homemade toiletries, bath tubs sprinkled with rose petals and neem leaves, which are known to possess insect repelling properties. They have their own water treatment plant to purify drinking water, which comes directly from the stream and springs flowing nearby. These smaller things go a long way to preserve the eco system.
The experiential theme based dining are aplenty. The ambiance, with oil lanterns, coal fired stove, wood-fired body warmers, wooden torches, the seating, and other rural paraphernalia, just transport to an authentic Kumaoni village experience. Another experience of train theme based breakfast that one should opt for.
Lebua Corbett Resort is about a six-hour drive from New Delhi airport.
Nisha & Vasu are Mumbai based couple travel bloggers, blogging since more than a decade at Lemonicks. Counting memories, not countries is their mantra and they vouch for responsible tourism, look for untold stories from their slow & deep travels.
---
PIN it on Pinterest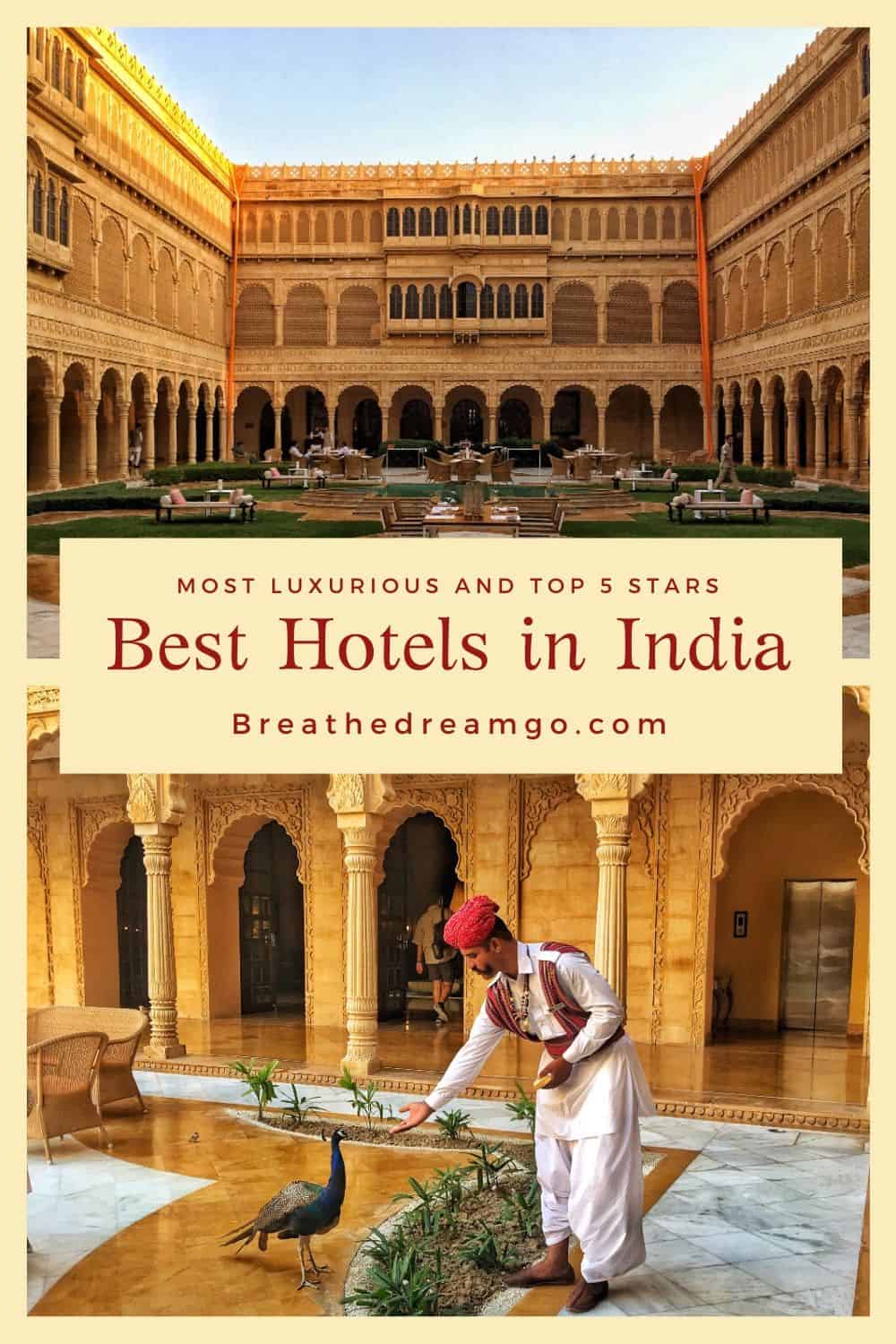 ---
If you enjoyed this post, you can….
Sign up to The Travel Newsletter in the sidebar and follow Breathedreamgo on all social media platforms including Instagram, TripAdvisor, Facebook, Pinterest, and Twitter. Thank you!