Indians don't use toilet paper
Learn how to use an "eastern latrine" from Wilbur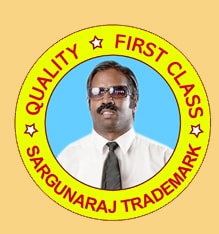 If you want to learn how to use an Indian toilet, and have a good laugh too, watch this hilarious video from Wilbur Sargunaraj. If you travel in India, you may find you actually need this information: Aside from modern homes and high-end hotels, most of the toilets in India are holes-in-the-floor with water and no paper. This is a good skill to learn; trust me on this one.
By the way, Wilbur is actually a very talented musician, as well as a cultural ambassador extraordinaire. This is from his Wikipedia entry: "He is widely known as India's first YouTube sensation. He has racked up nearly 3.1 million views for his unique music and instructional videos. And he comes with the added promise of 'Quality, First Class, Sargunaraj Trademark.' What his videos lack in production sheen, they make up for in unabashed entertainment."
I will be profiling him on Breathedreamgo soon. We had a chance to meet while he was in Toronto and I found him to be a warm and wonderful person – and also very good-looking, behind his comic persona! Click more to watch the video.

..
..
If you enjoyed this post, you can….
Get updates and read additional stories on the Breathedreamgo Facebook page.
Buy Song of India, a collection of 10 feature stories about my travels in India.
Subscribe to the free — and inspiring! — e-newsletter, Travel That Changes You.