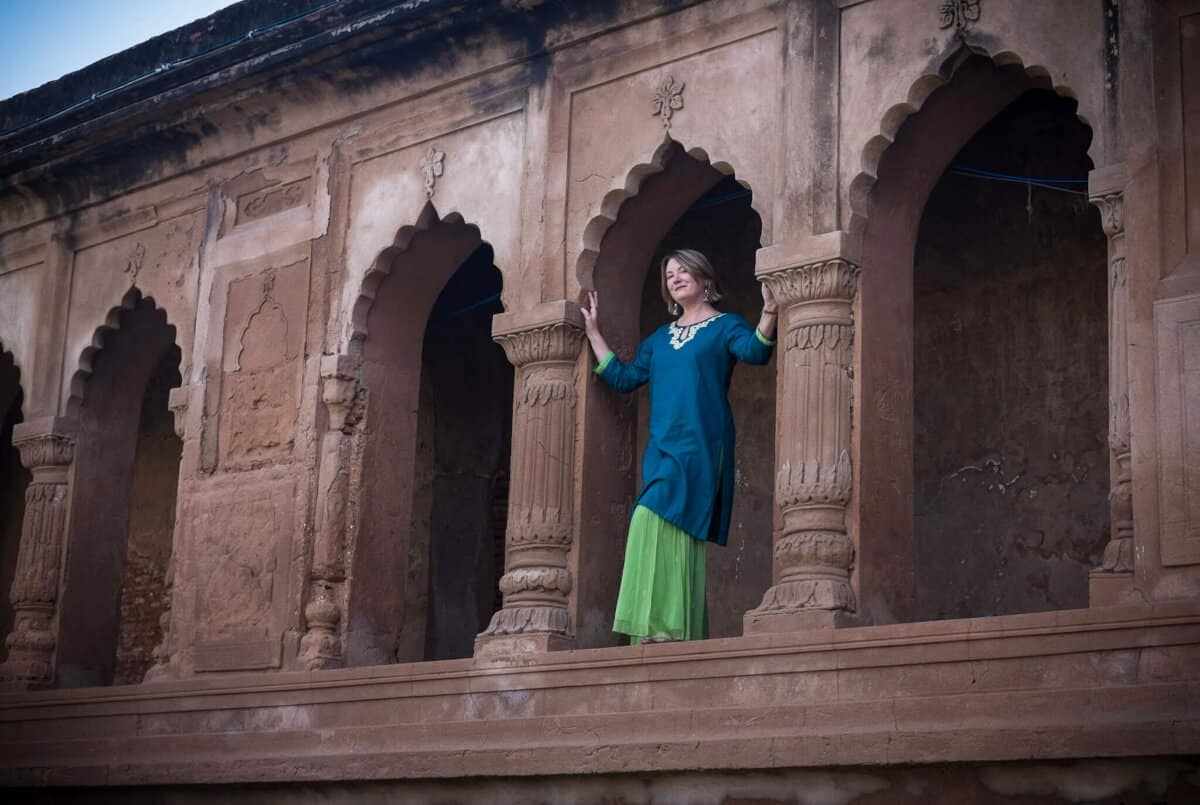 What to wear when travelling in India
IF YOU ARE PLANNING to visit India, you may be wondering how to dress, you may want to know: What do female tourists wear in India? Knowing what to wear when travelling in India can really make a difference to the success of your trip. Before I left for my first trip to India, I found a great piece of travel advice on the Journeywoman website for women. Someone said, wear Indian clothes in India. So I did. From the start of my travels in 2005, I have largely worn modest, comfortable Indian outfits such as kurtahs (tunics), scarves, pashmina shawls, salwar kameez, Indian dresses, and even sarees. Yes, you can wear a saree (sari) in India!
I have been travelling extensively in India over the past 13 years and have had very few really negative incidents, so I think wearing Indian clothes has really helped. In spite of what you see in Bollywood movies, India is still largely a traditional society, and most Indians still favour modest, traditional clothing – and you may find that you enjoy your time in India more if you do, too.
Wearing modest clothing in India is a good idea for many reasons, and one of them is that it shows cultural respect. I also think it's actually safer. If you wear skimpy, tight, western clothing, you could be sending the wrong signal. Read on for tips on how to dress and what to wear in India.
Tips on how to dress in India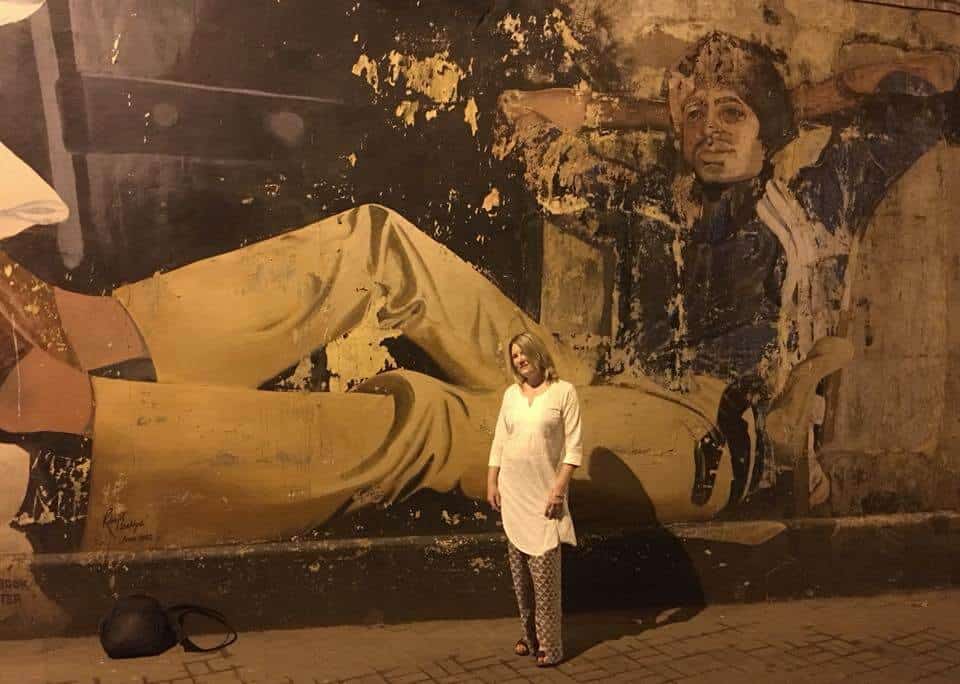 What should tourists wear in India?
Women tourists to India have to pay more attention to modesty than they're probably used to. If you are in some parts of Delhi, Mumbai, and Goa, you can get away with wearing western clothing, as long as it is not tight, skimpy, or revealing. But otherwise, you should always make sure your legs and cleavage are covered, and in many cases, also that your shoulders are covered. Flowing, loose, cotton clothing is ideal in India. It's affordable to buy in stores or markets, it's cool and comfortable, it shows cultural respect and it suits the need for modesty.
You can buy loose, flowing, cotton kurtahs (tunics) and trousers almost everywhere, and in every price range. Be warned, though: clothes at the lower end of the price spectrum (100 to 200 rupees) won't last for more than a few washings!
---
If you are planning to travel in India, let us help you! We offer itinerary planning, India for Beginners custom tours, and much more to make sure your trip to India is filled with more magic … and less madness.
---
Can you wear shorts in India?
Shorts are not really worn in India, they're not popular or traditional, and I would not recommend wearing them for sight seeing or in the city. However, if you are in a popular beach destination like Goa, shorts are acceptable — but please err on the side of modesty and avoid short-shorts or anything too revealing.
Can you wear jeans in India?
Jeans are super popular in India and everyone wears them. They are particularly suitable for wearing with a kurtah (long tunic shirt). However, a lot of the time it's too hot for jeans, plus they take forever to dry after washing, and take up a lot of suitcase room. I would only recommend them if you know you will be travelling somewhere with cool or cold weather.
Can you wear leggings in India?
Yes! Leggings are huge in India, everyone (women) wear leggings with a kurtah (long tunic shirt) over top. Your butt should be covered by your top to pull off this look.
What should you wear in India for business
If you are going to do business in India, be aware that India is more formal than the west. Dress as if it's the 1970s. Conservative and tasteful. A jacket and skirt (not too short) would work very well.
What should you wear when doing Yoga in India?
Yoga in India is different than Yoga in the west. People tend to wear loose, comfortable clothing rather than tight spandex. Read my Complete Guide to Yoga in India and What life is like in an Indian Ashram for detailed ideas of what to wear. You can buy inexpensive clothes in India that are perfect.
Where should I wear Indian clothes?
Wearing Indian clothes is a good idea if you are travelling out of Delhi, Mumbai, Bangalore and Goa — to any place that is remote, off the beaten tourist path, or traditional. For example, though Rajasthan is the Indian state most visited by tourists, it is still one of the most traditional and conservative. Personally, I think it is wise when in Rajasthan to do as the Rajasthanis do.
Also, wear Indian clothes, or at least something modest that covers your shoulders and legs, if you go to any social occasions, such as weddings, festivals (such as Diwali or Holi) or to religious gatherings, temples, gurdwaras and mosques. This is also a good idea in places frequented by lots of tourists. Wherever there are a lot of tourists, there are also a lot of people who prey on tourists … and I have noticed they tend to go after people dressed like backpackers rather than the well-dressed.
---
---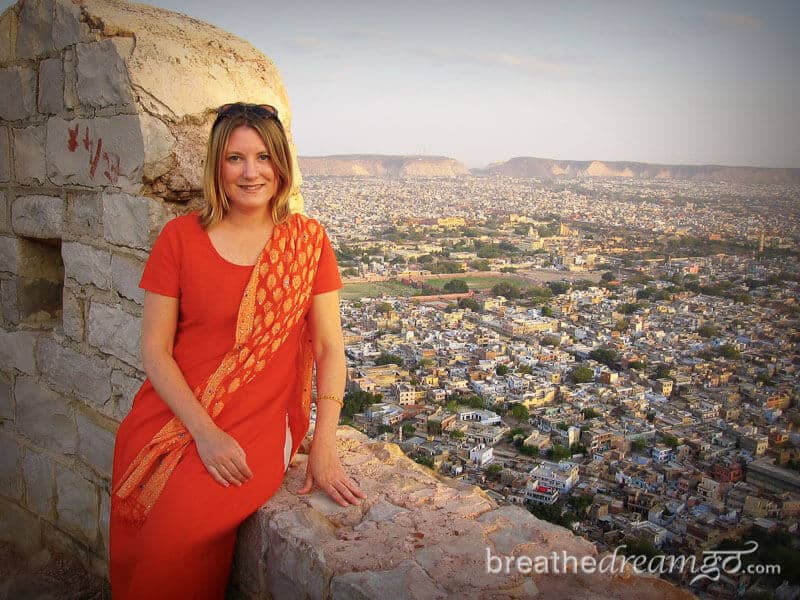 Try wearing three piece "suits"
Bring underwear and comfortable shoes and sandals to India, but not a lot of other clothes. Go shopping in India for three-piece salwar kameez sets (also known as suits). These consist of a long or short tunic, tight or loose pants and a long scarf, called a dupatta or chunni. Wear all three pieces together or mix and match. It's common to wear a kurtah with jeans, for example. Buy cotton in summer and silk / cotton blend in winter. Stores like Fabindia, Anokhi, Cottons Jaipur, Killol are some of my favourite stores for buying wearable, affordable Indian clothes.
Go with the flow and fit in
Wearing Indian clothes has several advantages. It suits the climate and the need for modesty, plus you will fit in a bit better, and be less of a target for beggars and touts. You can get in touch with your inner hippie or backpacker in India if you like, but you will pay the price with a lot more hassles. If you are wearing Indian clothes, local people tend to respect you more and also treat you with more warmth, honesty, and openness. Try it and see what I mean.
Pack sensible shoes
You need good solid, comfortable shoes in India. The infrastructure is not always good so pavement is broken, potholes are everywhere and sewage sometimes runs freely in the streets. Bring good walking shoes and walking sandals with you, as they are not always easy to find in India. (On the other hand, very fun, blingy sandals are everywhere!) I like Skechers and Crocs.
TIP: Watch your feet. Speaking of shoes, feet and shoes are considered "unclean" in India. You may be asked to remove your shoes to enter people's homes and you definitely have to leave your shoes at the entrance to temples, gurdwaras and mosques. There is usually someone there who will store them for 10 rupees. Also, never point or touch anything with your foot.
Cover up and dress modestly
As a general rule, make sure your legs and shoulders are covered, especially in religious or sacred places. Women in India are very modest about their breasts. They wear armour-like bras and then drape their dupattas over their chests. You will probably not feel comfortable in a thin, light bra; or in clothing that reveals your bra. This look is trendy in the west, but a taboo in India.
TIP: Splash out on jewelry. The modesty rule goes out the window for jewelry. Layer it on and the bigger the better. But be careful if it's valuable. Don't wander around displaying valuable rings, watches and other jewelry unless you are in an upscale neighbourhood or at a private social event, hotel or nice restaurant.
Pack a scarf and shawl … or two
In gurdwaras and mosques you have to cover your head, so it's a good idea to always have a long scarf (such as a dupatta or chunni) with you. Shawls are also handy. Everyone loves Indian shawls – inaccurately called pashminas – and they can really come in handy for both modesty and warmth. Unless it's meltingly hot, I usually carry one. India likes to blast AC and it can be cold inside, especially in restaurants and on trains.
Tip: Real pashminas, by the way, are very expensive: if someone tries to sell you one for the equivalent of $5, $20, $50 or even $100, guaranteed it's not pure pashmina.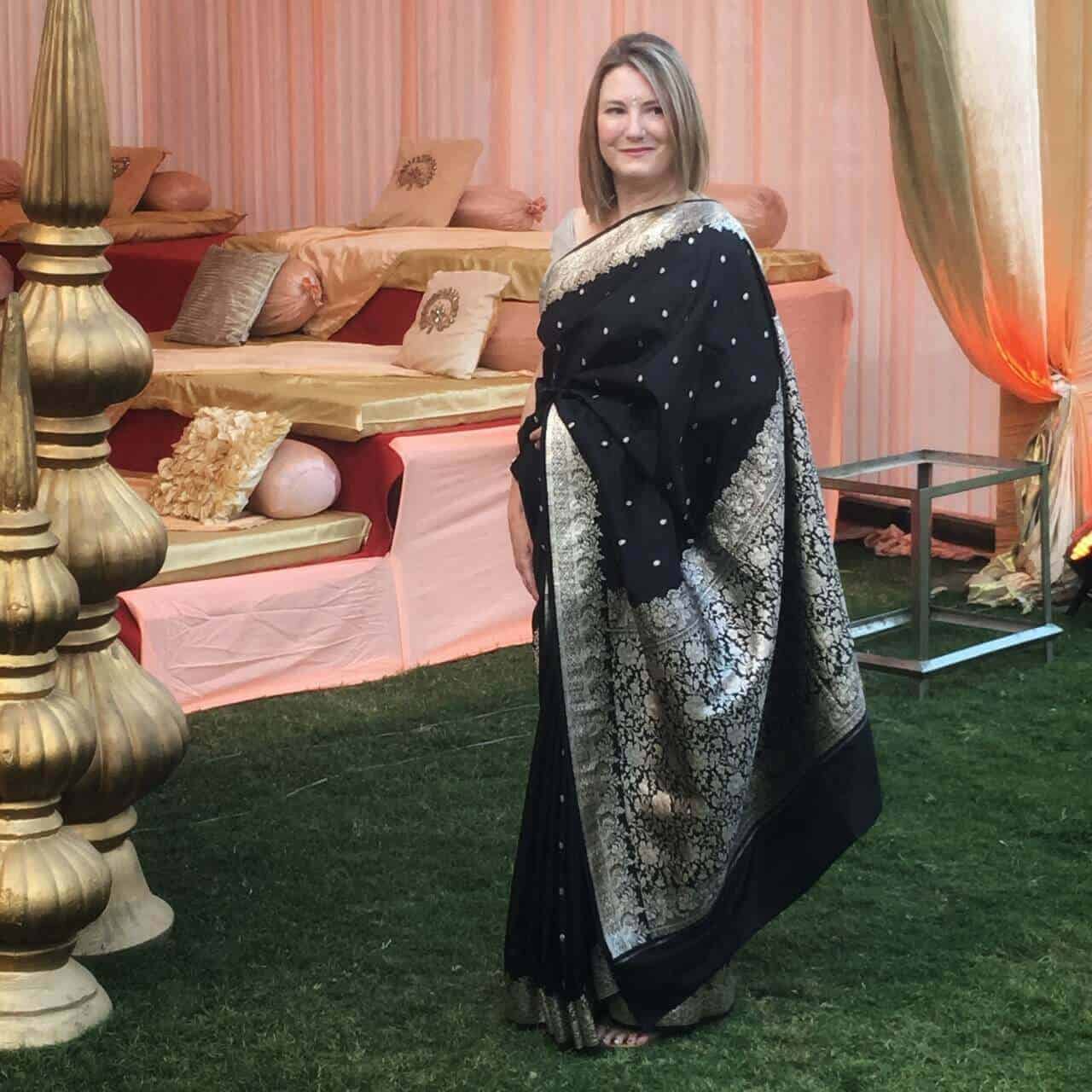 Try wearing a sari in India
Don't be afraid to try a sari, especially if you are going to a wedding or other special event. You might want to get some help from a local for buying a sari. They are a bit complicated. For one thing, there is a mind boggling array of sari fabrics and styles, and also regional variations. Buying the right sari for the right occasion takes a lot of expertise and insider knowledge!
You will also need a sari blouse — these can be bought ready made or stitched from fabric that comes with the sari — and a petticoat. Plus, you will probably need some help wrapping the sari. It takes years of practise to master wrapping a sari. I go to a beauty parlour to get my sari wrapped when I go to a wedding (and get my hair done at the same time).
Have fun!
Buying and wearing Indian clothes, shoes, and jewelry is part of the fun of travel in India. So don't be afraid to have fun, try some new looks, and splash out a little.
---
PIN it on Pinterest
---
If you enjoyed this post…
Please sign up to The Travel Newsletter in the sidebar and follow Breathedreamgo on all social media platforms including Instagram, TripAdvisor, Facebook, Pinterest, and Twitter. Thank you!