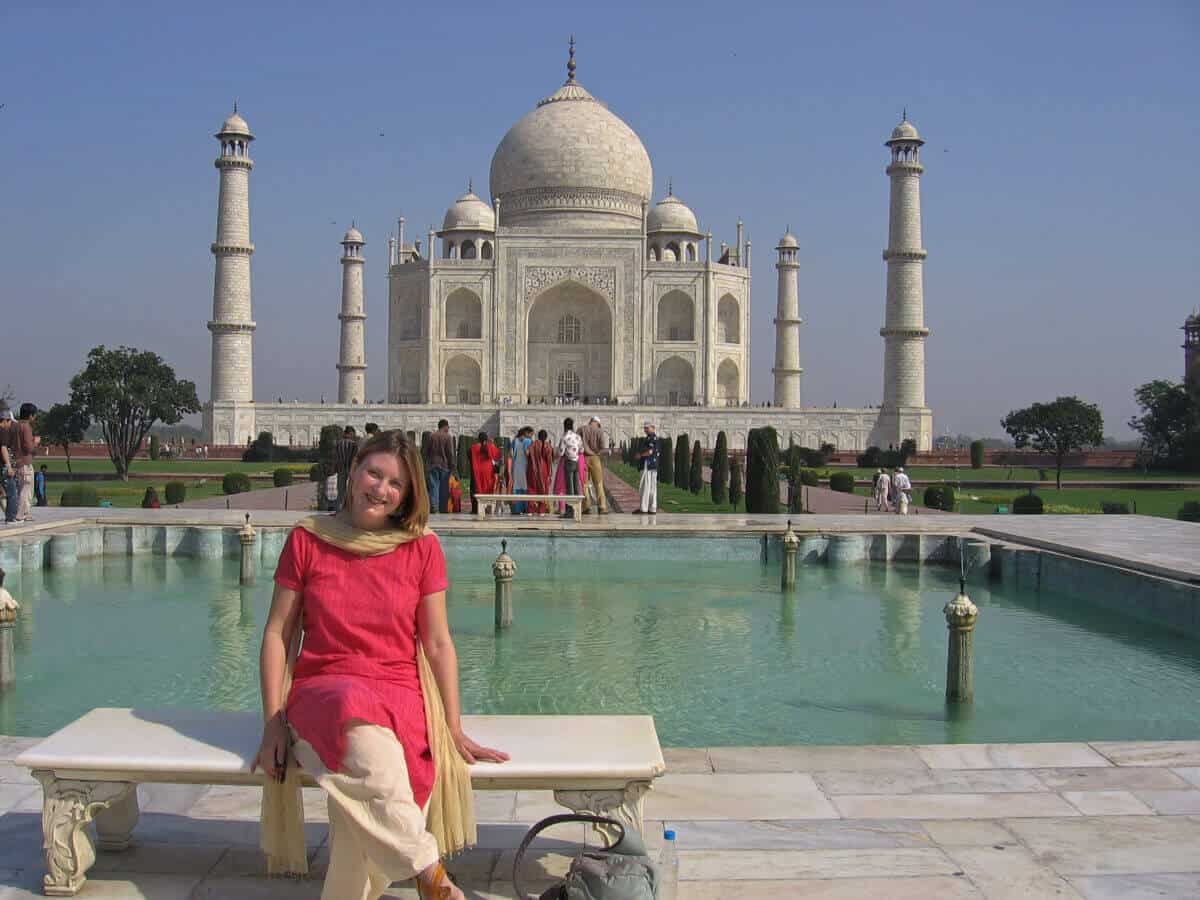 Is travel in India safe? My top 20 tips for women travellers
IS TRAVEL IN INDIA safe for women? Is the concern over travel safety for women tourists justified? What are the most important travel safety tips for female travellers who visit India? These are some of the top questions and top concerns women have when planning a trip to India.
Travel in India is different than many other destinations. It's not for everyone. You need to be ready, you need to feel confident, and you need to exercise caution and common sense. But if you do feel called to India, I wouldn't hesitate. I would, however, prepare, do research and practise "safe travel strategies." That's why I put together these 20 safety tips for women travelling in India.
Why am I qualified to write about travel safety in India?
I have travelled across India for more than five eight years in total, over the past 17 years — most of it solo. I now live in Rishikesh, in North India. In all that time, I have rarely felt unsafe, and I personally do not feel India is particularly dangerous for female travellers.
I do think, however, that India is uncomfortable for women. I have often felt uncomfortable by unwanted attention, especially staring, and I've been followed in the street a few times. The worst thing that's happened was that I was groped in Old Delhi, while riding a bicycle rickshaw. I had my telephone stolen from my purse by a group of women, who surrounded me at a temple in Mumbai. An Uber driver drove me around behind the airport for 30 minutes, to increase the fare – that was nerve-wracking. But I have never felt seriously threatened or really unsafe.
When I am asked the question, Is India safe? I answer: that's not the right question. Anything can happen anywhere. It's not about WHERE you travel, but HOW you travel.
I'm a big believer in caution … but fear, not so much. The media has incited fear among many women travellers, and I don't think feeling fearful is a good way to approach travel or life. Although I do not hesitate to pursue my travel dreams in India, I am always careful about my planning – to make sure I don't arrive on a train platform alone in the middle of the night for example. And I am cautious about my dress and deportment.
So please read on to have all your questions answered about travel safety in India. And follow my top tips for women travelling in India – and travel with confidence.
---
Going to India? Read my Ultimate Guide to Travel in India for a comprehensive overview of everything you need to know – includes a guide to the resources on this site for travellers to India.
---
Common questions about travel safety in India
Is India safe for women?
Is it safe to travel in India? Is India safe to visit?
Is India safe for female travelers and tourists?
My top 20 travel safety tips for women travelling in India
Is New Delhi safe for female travellers?
Is Mumbai safe for female travellers?
India is an experience: it is not for everyone
---
Keep the Tourist Helpline number handy and call if you need any assistance while in India: 1 800 111363.
---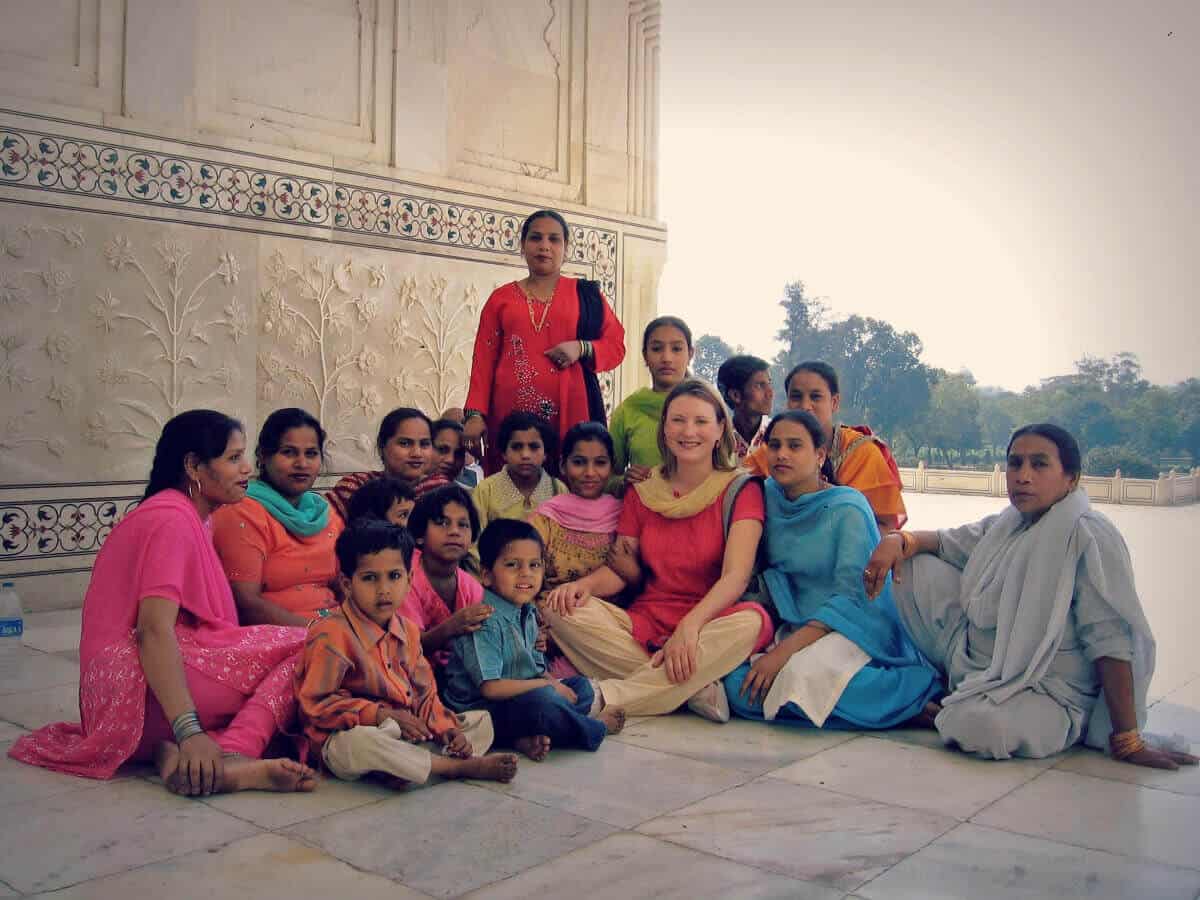 Is India safe for women?
When I was my planning my first trip to India back in 2005, I don't recall any particular warnings about travel safety for women. Nothing beyond the usual cautions. Most of my concerns were about feeling lonely and overwhelmed, getting sick or lost.
But all of that changed after the Delhi Gang Rape in 2012. A 23-year-old student got on the wrong bus in Delhi on the night of December 16, 2012, and was brutally raped and assaulted. After a courageous struggle in hospital, she died 13 days later of massive internal injuries.
The horror of this assault, and the young woman's brave fight for life, gripped the nation – and the world – and dominated the media for many weeks. It was horrible and exciting to be in India during this period. This terrible incident broke open a pandora's box in India – and suddenly everyone was FINALLY talking about the issue of "eve teasing," sexual assault, and the safety of women. There were massive protests, especially in Delhi, and the government was put under intense pressure to make changes. The brutal death of a young woman was an awful price to pay to get all of these issues out in the open.
Since then, there's been a (much needed) spotlight on the status and safety of women in India. And since then, many people started wondering if India is safe for female travellers.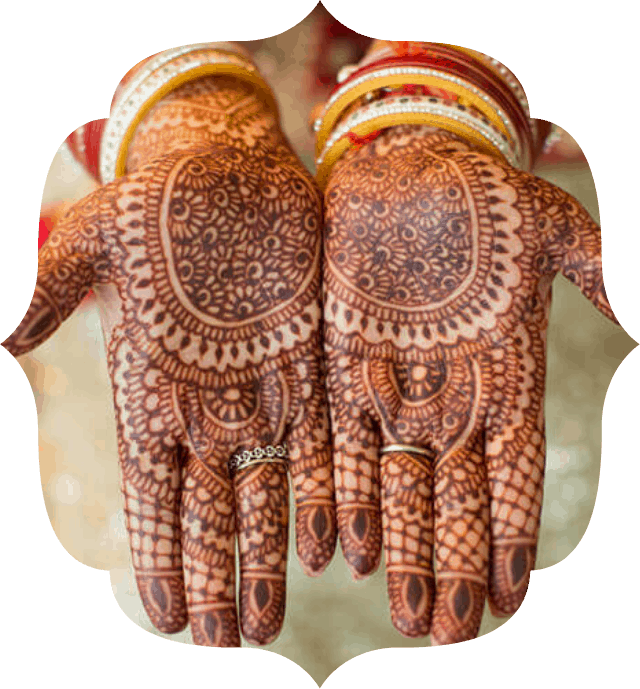 Come to India with us!
Are you dreaming of a trip to India? Come to India with India for Beginners custom tours, from Breathedreamgo and let us show you the India we love. With India for Beginners, we help you design a tour based on your interests, preferences, and budget. We pick you up at the airport and we are available by phone 24/7. We hold your hand in India! FIND OUT MORE
Is it safe to travel in India? Is India safe to visit?
While foreign travellers in India are often uncomfortable, and usually suffer from Delhi-belly and overpaying for souvenirs and autorickshaw rides, etc., I don't think they are more at risk for theft, violence, and/or rape than many other countries. I have never seen any statistics that demonstrate India is more dangerous, or less safe, for women travellers than many other countries.
Having said that, I also strongly encourage using caution, common sense, and practising "safe travel strategies." Below is a list of my top tips for women travelling in India, and no doubt there are other good safety tips too.
---
More reading on Breathedreamgo about travel in India
---
Is India safe for female travelers and tourists?
India is often singled out for the treatment of women. While India certainly has its share of social problems and gender inequality, I think it's important to understand the difference between growing up in India as a woman, and visiting as a female tourist.
I agree that India needs to address gender inequality on many fronts, and especially at the most basic, intrinsic level: The attitudes toward women and rape need complete transformation. Women should be treated with respect, and be allowed to live free from fear, harm, or oppression. That's the ideal, and India should strive to meet it in every way.
I think it's also important to understand that a certain amount of media bias, stereotyping, and sensationalizing is at play. The negative media attention that India has received since 2012 has created a perception that is not entirely based on statistics or reality.
This is a problem for several reasons. One, the sensationalizing of these crimes against women in India is skewing perception – and missing the big picture. I think it is making India seem more dangerous for female travellers than it actually is, compared to other countries. Two, it is taking the spotlight away from the worldwide problem of violence against women. There is a worldwide rape crisis, and it is not confined to the East, or to developing nations, or to "over there." Most assaults against women happen in the domestic sphere, by partners and exes – not strangers. And that is what we should be focusing on.
The truth is: The world is not safe for women anywhere. And, you should definitely NOT go somewhere that makes you feel uncomfortable. But it is a good idea to separate media sensationalizing and perception from statistics and reality.
India is a challenging travel destination, there is no doubt. I always encourage first-timers to join a group or go with a knowledgeable friend. There is a learning curve to being in India, no doubt about it. I am always the first to admit, a bit of hand holding goes a long way, as do caution and common sense. This is why I started the India for Beginners custom tours.
---
If you are planning to travel in India, let us help you! We offer itinerary planning, India for Beginners custom tours, and much more to make sure your trip to India is filled with more magic … and less madness.
---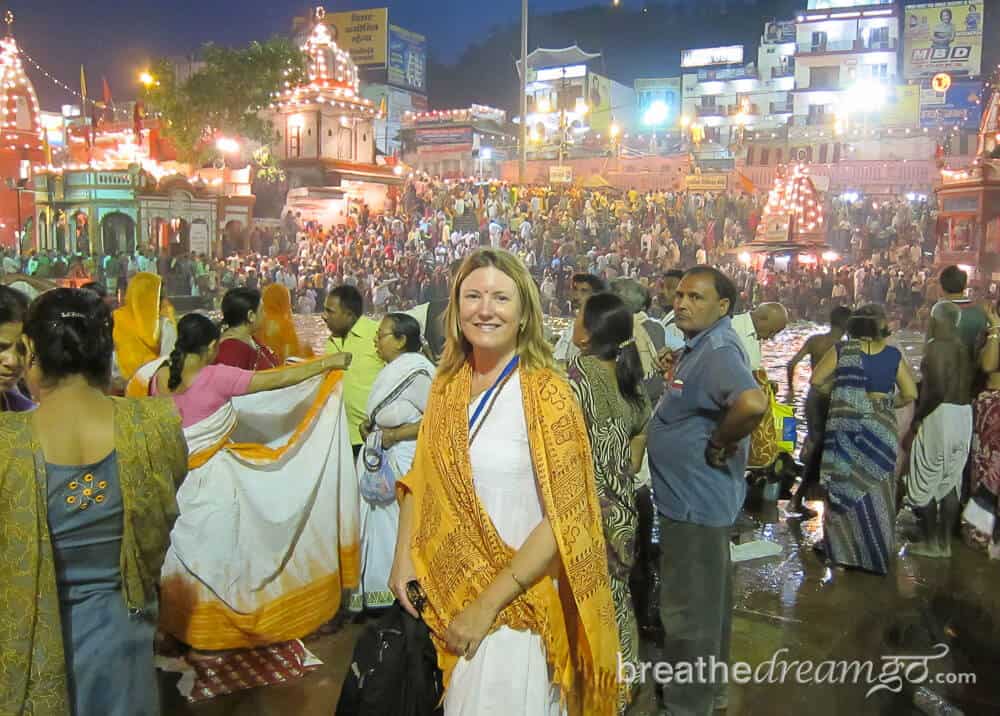 Top 20 travel safety tips for women travelling in India
1. Go to India with an open mind and heart
Be cautious, but don't be nervous. Be open, but don't be naive. Yes, India is overwhelming to the first-time visitor and most people experience culture shock. (You can spot first-timers by the deer-in-the-headlights look they have on their faces.) I have said in other posts on this blog that India is like the cave Yoda sends Luke into: you will only find what you bring with you. So, don't bring fear. Most Indians are the nicest, friendliest and most helpful people you will ever meet. Even when they are trying to part you from your rupees, they are mostly very nice about it.
2. Do your research on India
Travel in India is just not the same as going to the Caribbean, Greece, or even Thailand. It is massive, diverse, traditional, ancient … and it can be an overwhelming travel destination. Knowing as much as you can about the culture can help prepare you. For example, many tourists go to Rajasthan, but that doesn't mean the desert state is westernized. Far from it – Rajasthan is one of the more traditional states in India. Wearing a tank top and shorts is just not appropriate in Rajasthan and can invite unwanted attention. On the other hand, in certain parts of Mumbai, like Colaba and Bandra, wearing revealing western clothing is much more acceptable.
Read books about India, and by Indian authors, and watch movies about India. India has a rich historical and cultural past and it is still largely a traditional society, in spite of all the mobile phones, Bollywood glamour and Levi jeans. Find out as much as you can about Indian society, as it will make travel easier. Many foreigners get frustrated by the way business is conducted in India — but it is futile and a waste of energy to get hot-and-bothered. It is also not culturally acceptable to express anger or to cast blame in public. Much better to try and understand, show some respect for an ancient culture (that is much wiser than the west in many ways) and go with the flow.
3. Adjust your expectations about India
If you are from a western country like Canada, the U.S., the U.K., Germany or Australia, you cannot come to India and expect that you will freely be able to do all the things you do at home. You have to accept reality: India is a traditional society in the throes of great change. It is very wise to play it safe, as I do, and wear loose, modest clothes; refrain from overly friendly behaviour with unknown men; and be very cautious about moving around at night. Travel in India is different than other destinations, and travel safety should always be a concern.
4. Be confident, not polite!
This is a top tip for women travelling in India and elsewhere. I've had many online discussions with women who travel regularly in India and other challenging destinations about staying safe. Most of them stress that how you carry yourself plays a large part in your experience. If you are confident, you are less likely to attract unwanted attention they say, and I agree. Apparently, rapists look for women they perceive to be easy targets; women who don't look like they will put up a fight.
As a Canadian, I come from a culture of politeness, but sometimes in India – often, in fact – polite doesn't work. If I feel someone is harassing me for whatever reason, I have become very adept at either becoming very cold and ignoring them, or becoming quickly angry and saying "jyao," loudly, which means "go" in Hindi. I wrote a blog post about the need to sometimes appear rude to stay safe. Unfortunately, you do have to keep your guard up in India, it's not always easy to know who to trust. Local friends come in very handy, and so does travelling with a trusted travel company.
Read this post to brush up on basic Hindi for travelers.
5. Watch how you relate to men
In India, you have to be careful about how you relate to some men – specifically, less educated men working in service, transportation or hospitality. In other words, if you are overly friendly with an autorickshaw driver, you could inadvertently be giving him the wrong signals. It's unfortunate that foreign women are sometimes seen as more "available" than Indian women, too – which doesn't help.
Again, realize that much of India is still a traditional society, and in certain parts of society the genders do not mix. Many of the men in India are just not that sophisticated when it comes to flirting and dating, etc. Obviously, there are lots of educated and well-travelled men in the modern metros, like Delhi and Mumbai, who understand the signals we take for granted in the west. But lots don't and will take your friendliness as an open invitation for sex. Err on the side of caution. As a tourist in India, keep safety in mind at all times.
6. Use transportation strategies
I have travelled all over India, on overnight trains, in countless autorickshaws and taxis, and sometimes even on the backs of motorcycles. I have never felt in danger and never felt unsafe, but I am cautious and I have come up with a couple of strategies, especially for travel at night. To start, get someone to pick you up at the airport when you land. Many good hotels and guest houses will arrange this for you.
Also, when leaving a bar or restaurant, get someone to walk you to an auto or taxi. Or call someone, and loudly tell them the number of the taxi, so the driver can hear. Plan your travel so you don't arrive in the middle of the night; and try to have someone meet you at the train station or airport. Many hotels and tours offer this service. Always let someone know where you're going, and stay connected to friends and contacts via social media.
Check out my post about travelling on Indian trains, planes, and automobiles.
7. Carry a mobile phone
Getting a local SIM card and carrying a mobile phone is essential for both safety and convenience, I believe, as India is a mobile phone obsessed nation. Everything is done via text message, including train tickets, taxis, and manicure appointments, and you need it to communicate with drivers. You can buy a cheap phone, or get a SIM card for your regular phone, when you get to India.
Prepaid rates are very cheap for text, data, and talk time. Just make sure you have a copy of your passport and Indian Visa, and a passport sized photo with you when you go to the store to get the phone or SIM card. There's a lot of free WiFi available in India, in places like airports and cafes, but you need a local number to log in.
TIP: Always carry extra photocopies of your passport and Indian Visa, and extra passport photos. You can get passport photos in India very cheaply – a sheet of 16 cost me about $3.
8. Wear Indian clothes
Indian clothes are light, comfortable, inexpensive and appropriate to the climate and the need for modesty. I usually wear the three-piece salwar kameez, or Punjabi suit; or a kurtah and trousers when in India. But wearing Indian clothes is a bit controversial among my Indiaphile friends. Some say it just draws more unwanted attention; others say it draws respect and protects you. I am in the second camp. I am a big believer in the "when in Rome" philosophy of travel.
Not only do I wear Indian clothes, but I also wear Indian jewelry, and sometimes I even tell people I am married to an Indian man and that I live in Delhi. The family is the strongest social structure in India. As the wife of an Indian man, I am perceived as Indian, as part of the society — an insider — and even more importantly, as someone whose movements are probably closely tracked, and who will be missed. I feel my gold Indian ring draws a veil of protection around me … it works for me.
Read What to wear in India and Guide to shopping in India.
9. Change your attitude
I think our attitude and level of confidence plays a big part in our experience of travel – and studies have shown that men attack women they perceive to be vulnerable. If you are seriously afraid to visit a country, it's probably not a good idea to go. Pushing your comfort zone is okay, if you know you are up for it. But if you are really fearful, you may find yourself having scary experiences. That's how life seems to work, from my experience. Not always, of course, but a significant percentage of the time.
10. Find other like-minded travelers
It's easy to meet other travelers in India, especially at hostels, in favourite traveler destinations like Rishikesh, Pushkar, Goa, Manali, Dharmasala, Varkala Beach, etc. Check out this post about Best places to visit in Goa for unique ideas. Plus, you can find travelers through online forums and by using hashtags on social media. Just be careful not to reveal your location in real time – later-gramming is a good idea, even your Instagram stories. Unfortunately, there's a lot of creeps online (as we all know).
TIP: Be careful how you relate travel experiences online. It's always a good idea to show cultural respect – I wrote a post about Responsible Travel Writing that is worth reading.
11. Don't take it personally
It's part of the culture in India to ask a lot of personal questions. Don't take it personally! It's up to you what you share. They're not asking because they're compiling a dossier on you. Nothing bad will happen. The only thing I'm careful about is where I'm staying. I will not tell strangers where I'm staying.
12. Learn some Hindi
If you are travelling in North India, check out my post on Basic Hindi words and phrases for travellers. Though many people in India speak English, a little Hindi can go a long way to making you feel more comfortable and in control.
Read this post to brush up on basic Hindi for travelers.
13. Ignore staring and unwanted attention
Like all women, I get unwanted attention everywhere, including in Toronto where I live. In India, it is more culturally acceptable to stare, so yes, lots of staring! My best advice is to ignore it. Most of the time, it's harmless. However, if you have a gut instinct that something is off, pay attention. Always listen to your intuition. Move away from the person or people staring, and if you need to, seek help.
Always remember that social shaming works REALLY well in India, much better than in the west. If someone is bothering you, speak up, you will be surrounded by aunties and uncles in a heartbeat. They will beat on whoever's bothering you until you almost wish you hadn't said anything, ha.
14. Say no to (some) selfies
A lot of people will ask you for selfies. At places like the Taj Mahal, it's part of the experience and very endearing. Everyone is dressed up, in a good mood, it's a special occasion. I have MANY photos of me with my arms around groups of young women at tourist spots in India. But it can get tiring. I have a firm rule: no selfies with boys or men. I only take selfies with girls, women, and families.
15. Don't give money to beggars
The best advice is to not give beggars money. They are usually part of a syndicate and the money goes to the rich guys on top. Giving them money only encourages this type of criminal behaviour. Much better to give to credible, authorized charities. The one thing I do is hand out food on the street, if I have leftovers; or if I am eating peanuts and a child asks for them, things like that.
India is a unique travel destination, it's not a holiday resort. It's for people with an adventurous spirit who want to see the world. In fact, coming face to face with the poverty in India is an eye-opening experience for many people. It humanizes it, and you find out that many of these people are happier and more content than you ever imagined.
16. Find sanctuaries in India
The crowds (and heat and noise) in India can be overwhelming. My best advice is to take breaks. Find sanctuaries. Get out of the cities, go to ashrams or countryside resorts, villages or the beach. South India, especially Kerala, is a gentler land. Or, seek nature: go to a national park, tiger reserve, bird sanctuary, or trekking in the hills. Splash out on a five-star hotel. Do what you need to do to tune India out every now and again.
TIP: Interested in travelling to India for Yoga? Please read my Complete Guide to Yoga in India to have all of your questions answered.
17. Don't worry (too much) being "ripped off."
There's a wonderful video about a rich guy who gets out of his car and bargains hard with a coconut seller on the side of the street. Then he goes and buys an expensive soft drink from a store – and of course doesn't bargain. It was made by an actor to show that these people are very poor, and we shouldn't be bargaining them down. I don't worry about getting "ripped off" by poor people on the street. I just consider it tourism tax to help the needy.
Shopping for expensive items like rugs and jewelry is another matter. You DO need to do your research, and shop around.
18. Pay (some) attention to travel advisories
The various government advisories about travel in India don't say "don't go to India." Most often, they advise caution. In this map of the world's most dangerous countries for tourists, India is listed as "avoid some areas" and I agree with this. In a couple of cases, the attacks against female tourists happened in very remote places, where my Indian friends told me even they wouldn't ego.
I agree that you should stick to the tourist areas in India, and stay on the well-travelled path. It's still going to be one of the biggest travel adventures you've ever had. No need to venture into the remote, off-the-beaten-track places at all.
19. Understand the philosophy of Atithi Devo Bhava
The reason I love to travel in India is largely because of the people. And the reason I don't hesitate to travel there is because I know how truly friendly and helpful they are. The same salesperson in the market, who's trying to get as many rupees out of your wallet as possible, will be the first person to come to your aid should anything happen.
There is a philosophy in India known as Atithi Devo Bhava. It means guest is god. For the most part, I find many India people live up to this motto and treat foreigners with extreme deference, sometimes bordering on the embarrassing.
20. Solo female travellers to India should consider a group tour
For your first trip to India, I recommend a group tour or going with someone who knows India. There is a big learning curve to travel in India. It's hard to learn HOW to travel in India at the same time that you're dealing with the culture shock, plus the heat, chaos, crowds, etc. This is the reason I started the India for Beginners custom tours.
Most people do the Golden Triangle – Delhi, Agra, Jaipur – but consider starting in Kerala. It's a much softer landing. My advice is to stay ON the beaten path in India. Keep to the tourist circuit, especially if you're new to the country. So, I would recommend Rajasthan, Kerala, Rishikesh, a guided tour, staying in an ashram, things like that.
---
Many people are concerned about getting sick in India and looking for ways to stay healthy and prevent travelers diarrhea aka Delhi Belly. Check out my top tips and comprehensive guide on How to avoid getting sick in India.
---
Is Delhi safe for female travellers?
Delhi has a reputation for being the most unsafe city in India. I've lived there on-and-off for 13 years, and I haven't had many negative incidents. But I know the city, and feel comfortable there. Having said that, I don't venture out of my "stomping grounds" – Central and South Delhi – very often. These are the more upscale areas of the city. Old Delhi is amazing, and definitely worth visiting, But I would not go alone. The only time I was groped in India was when I went to Old Delhi alone, back when I first came to India.
My top tip for staying safe in Delhi is to stay in a residential neighbourhood. I've been doing this for the past 13 years. Don't stay in Pahar Ganj (the backpackers ghetto) or Connaught Place, the commercial centre of Delhi. Stay in one of the many very nice, leafy neighbourhoods of South Delhi. There are a lot of very nice and relatively affordable guest houses, boutique inns, and homestays in safe, quiet neighbourhoods like Hauz Khas (this post is about my Delhi homestay), Green Park, Panchsheel Park, Saket, and Greater Kailash.
Transportation is inexpensive and readily available in Delhi, and I rarely have problems. I like taking the metro during the day (but not at rush hour). There's a Ladies Car on every train and it's never very crowded, plus the ambience is very relaxed. I also use the Ola app to book taxis, and I take autos short distances. Sometimes, autos in the tourist areas of Delhi tend to over-charge. But not in South Delhi.
I've spent a LOT of time scouring Delhi's many markets, and I've never had any issues or problems – except not being able to buy everything I would like to! I recommend Khan Market, Hauz Khas Village, Lajpat Nagar, Dastkar Nature Bazaar, Sarojini Market – the list is endless. When I make plans to go for dinner in the evening – Delhi is the culinary capital of India – I take Ola taxis both ways. They use a GPS and it's perfectly safe. I stay within the higher-end areas of Central and South Delhi (from Connaught Place to South Delhi), and I feel at ease there.
TIP: Read my Delhi Travel Guide and my Guide to taking trains, planes, and autos in India for more detailed suggestions.
Is Mumbai safe for female travellers?
Contributed by Michaela Stone Cross:
"Mumbai is 10 years ahead of India," my roommate likes to say — and for good reason. There aren't many Indian cities where you can see two girls kissing in public, or so many women out at night. Two things make this city particularly women-friendly: the rickshaw drivers and the police, both of whom are trustworthy and accessible.
However, I have been groped, stalked, and flashed in Mumbai, so keep some rules in mind. Beaches and the surrounding areas attract groups of creepy men, especially at night. Versova Beach alone I find unsafe so go to Juhu instead. Riding the local during peak hours, stick to the women's compartment even if you're with a group. The more east you go in the suburbs, the less progressive it is, and hip areas like Juhu, Bandra, Versova and Lokhandwala are certainly not harassment-free. Juhu Beach and the Bandstand when I'm alone or with another foreign women usually means lots of harassment and photo-taking creeps, so I prefer places like Nariman Point for a view of the ocean.
For comfort's sake I'd emulate the locals: you can wear anything in a club or restaurant, but to get from point A to point B, throw on a sweater/scarf to cover your chest and take a rickshaw. I've walked alone through the suburbs late at night, but things got stalky and "friendly" guys kept pulling over to ask "can I drop you?" If you encounter issues there's a special women's hotline (103–they really do pick up) and just pulling out your phone and saying "police" usually does the trick. Of the hundreds of auto trips I've taken only one was a creep–get Ola to be 100% secure.
In terms of happy surprises, I find all-male dive bars are surprisingly harassment-free, and the city is very LGBT friendly — trans and obviously gay women have positive reports.
Michaela Stone Cross is a writer, journalist and India-lover. Her work has appeared in CNN, Vice, Vox and The Juggernaut, where she covers Bollywood.
India is an experience: it is not for everyone
India is not for everyone. You don't visit India, you experience it. It really is different than other tourist destinations, in many ways. The experience of being in India is as much about YOU being in India as it is about India. And it can be completely life-changing.
I try to walk a fine line between offering some encouragement and tips for people who want to go … and not promoting India to people who don't. It is not Disneyworld, it is not a Caribbean all-inclusive vacation. The ease of modern travel means that people who are not necessarily prepared for adventure travel are out there anyway. Anyone with the money can hop on a plane and be in Borneo, Timbuktu, Africa, the Arctic or India … it doesn't mean they SHOULD be there.
I was brought up by a woman who loved the idea of exploration and our house was filled with National Geographic, atlases, and books on explorers. Perhaps because of this, I travel with the spirit of an explorer. I never expected India to be like Canada. But sometimes I think a lot of the problems travellers face are due to misplaced expectations.
The upshot: your attitude will largely determine whether you have a good experience of India or not. That's my belief. Attitude is very important in life and in travel. The attitude you take while you travel in India will be reflected back at you through your experiences. I have often said that India is like the cave that Yoda sends Luke into: "What will I find there?" Luke asks. "Whatever you bring with you," Yoda answers.
Travel in India really is for a certain type of traveller – those who are willing to forego comfort for experience; and who are willing to say yes to life, all of life, including what is mirrored back about oneself. It takes a certain kind of travel adventurer to open his or her heart to India – and find it amply rewarded. In the end, perhaps it as Rumer Godden said: that once you have felt the Indian dust, you will never be free of it.
---
If you enjoyed this post, you can….
Sign up to The Travel Newsletter in the sidebar and follow Breathedreamgo on all social media platforms including Instagram, TripAdvisor, Facebook, Pinterest, and Twitter. Thank you!