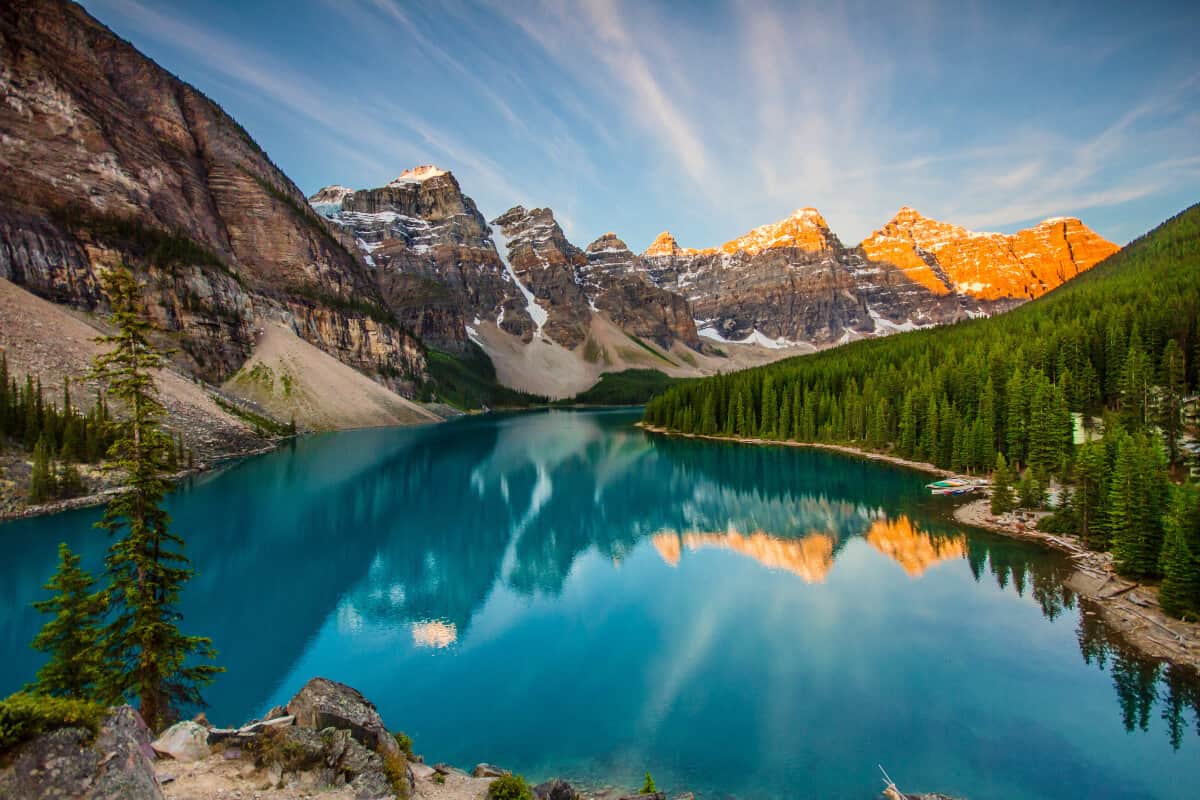 Canada Travel Guide: Where to go in Canada, Canada tours, sightseeing, and more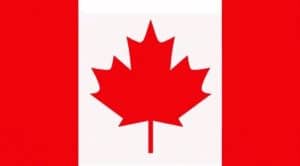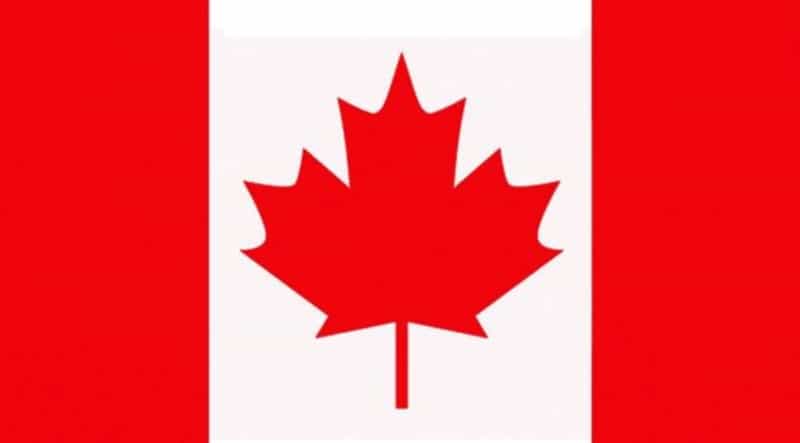 If you are planning a trip to Canada, you need to read this! Canada is a big country, with extreme seasonal changes, and this post covers everything you need to know about Canada. We can help you discover the most beautiful places in Canada, the best things to do, some great Canada tours, a packing list, and much, much more to get you ready for a visit to Canada. We also cover whether you need a passport for travel in Canada and all about the Canada tourist Visa.
Canada is one of the world's most desirable tourist destinations. The second largest country on earth, Canada is blessed with abundant natural resources and wildlife, four distinct seasons, dynamic cities, culinary delights, pristine wilderness regions, and more outdoor adventures than you can shake a paddle at. Here are some ideas for sightseeing, places to visit in Canada and more.
Common questions about travel in Canada
Do I need a passport to travel to Canada?
Do I need a Visa to travel to Canada?
What is the Super Visa?
Do I need travel or health insurance to travel to Canada?
What are the best Canada tours?
When is the best time to visit Canada?
What is food in Canada like?
What are the top places to visit in Canada?
Canada packing list
Tips on travel to Canada from India
Train travel in Canada
Coming soon
What are the top Canada landmarks?
Are vaccinations needed to travel to Canada?
Is it safe to travel to Canada as a solo female traveller?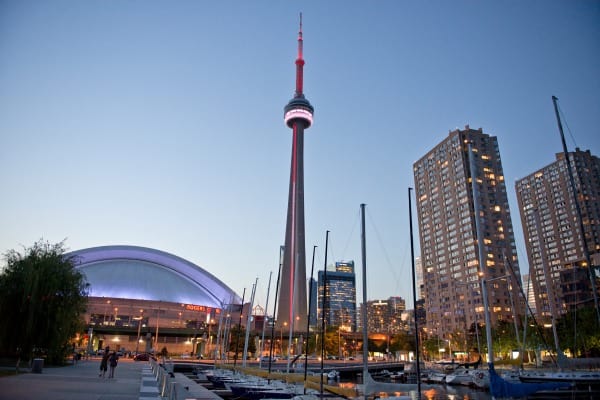 Do I need a passport to travel to Canada?
If you are travelling from the USA to Canada, you need a passport. This rule changed several years ago – previously, visitors from the USA were exempt from needing a passport. You also need a passport to travel to Canada from India, UK, Australia, and every other country. Some nationalities need a Visa, too, please check the link in the next paragraph.
Do I need a Visa to travel to Canada?
If you are visiting Canada from India or other countries that require a Tourist Visa to Canada (or other kind of Visa), read this post carefully. First, click here to find out if you need a Visa. Choose your country from the drop-down menu and click GO. From this page, you will see links to apply for several different types of Visas.
If you don't know which Visa you should be applying for, you can choose the Come to Canada Wizard.
Next, click here for the Government of Canada's Visit Canada page. This is where you will start your Visa journey. On this page you will see several links. From here, click through to the How to apply page. On this page, you can choose to apply online or on paper. There's also a list of questions and answers, and another drop-down menu, which should answer all of your questions. You can also go through an online questionnaire to determine if you are eligible to apply.
You can also get information here on Canada's International Gateway.
There are numerous requirements that must be met to visit Canada. To see the entire list, click here. Some of the requirements include having a valid travel document, such as a passport and being in good health.
Note: To apply online, you must have access to a scanner or camera to create electronic copies of your documents to upload, and a valid credit card to pay with.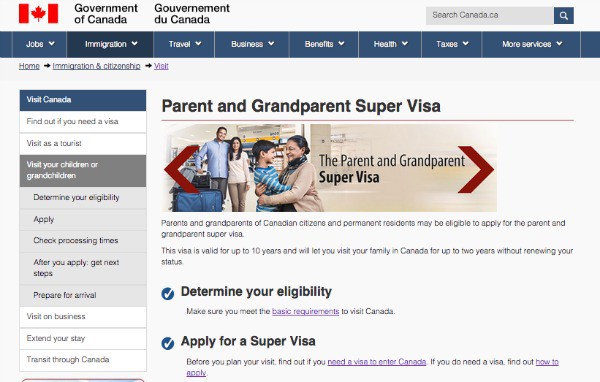 What is the Super Visa?
Canada is of course a proudly multicultural society. There are about 1.2 million people of Indian heritage living in Canada (and many more from just about every country on earth), and the government has a "Super Visa" available to the parents and grandparents of Canadian citizens and permanent residents.
The Super Visa really is Super — if eligible, you can get a multi-entry Visa, valid for up to 10 years, that allows you to visit your family in Canada for up to two years without renewing your status.
Visa officers consider several things before they decide if you can come to Canada on the Super Visa, including your ties to your home country, the purpose of your visit and proof that your child or grandchild in Canada meets a minimum income threshold. You also need to have valid Canadian health insurance coverage for at least one year and an immigration medical exam.
For a full list of requirements for the Super Visa, click here.
Do I need travel or health insurance to travel to Canada?
If you apply for the parent or grandparent Super Visa, valid Canadian health insurance coverage is one of the requirements: You must show proof that you have private medical insurance from a Canadian insurance company to get the Super Visa.
The health insurance must be valid for a minimum of one year, provide a minimum of $100,000 coverage and it must cover health care, hospitalization and repatriation. To learn more and get a quote, click here for information on health insurance for the Canadian Super Visa.
Travel insurance is not always a requirement for visiting Canada, but it is certainly a good idea. Depending on the policy, travel insurance can cover trip cancellation and interruption, protection of travel baggage and personal effects plus emergency medical bills. It can also offer assistance if you have a travel or medical emergency such as language interpretation, access to a doctor on call and a 24/7 emergency call service. If you are applying for a Visa or Super Visa, health insurance is mandatory for the duration of your trip, as mentioned above.
To learn more and get a quote click here for information on travel insurance for visiting Canada.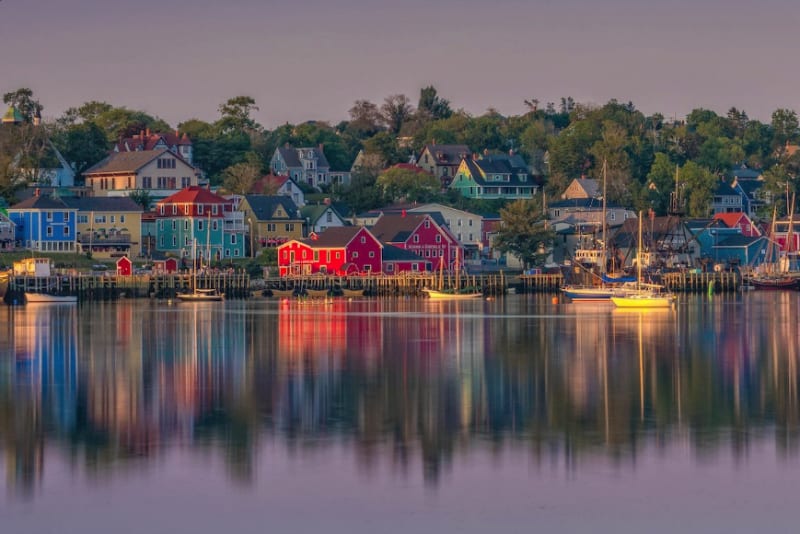 What are the best Canada tours?
Canada is a huge country, and a great way to see it is by taking a tour. You can take multi-day, small group tours with a company like Intrepid Travel, or try taking a day tour in Toronto, Halifax, Vancouver or Ottawa. Here are some of the best tours we could find.
Multi-day, small group tours
Day tours
Ultimate 5-hour Toronto Tour. We chose this tour because it covers all of the top landmarks in Toronto and some of our favourite things to do (and we're from Toronto!). It includes a glass-front elevator ride up to the CN Tower's observation deck and a cruise around the Toronto Harbour.
Niagara Falls Canada Above & Beyond the Falls Tour. The best thing about Niagara Falls is … getting wet! We love this tour because it gets up-close-and-personal with the glory that is Niagara Falls. The sheer magnitude of water that pours over the falls is thrilling, and with this tour you can experience it in a multitude of ways.
When is the best time to visit Canada?
Canada has an extreme climate, from very warm and humid summers to very cold and snowy winters. It's a good idea to research your specific destination and find out what the weather will be like, so you can be prepared.
The warm, summer temperatures start in May and last until September. In June, July, and August, most of the country is very warm, sometimes even hot. The east coast doesn't get as warm as central Canada in summer, and Newfoundland rarely gets above 25 C. Read this post to discover some amazing places to go camping in Ontario.
Many people love to travel in Canada and go sightseeing in the fall, especially September and October, because of the fall colours. The leaves change from green to gold, red, orange, and yellow, creating a beautiful burst of colour.
Generally, winter temperatures start in November and last until March. During these months you will need winter clothing (see the packing list). Depending on where you are, October and April can also be chilly. To see snow, December through March are the best months in most of Canada. The west coast – Vancouver, the Gulf Islands, and Vancouver Island – tends to be warmer, and winter can sometimes be chilly and wet but not snowy.
And did you know that Canada is one of the best places to see the northern lights, also known as the aurora borealis? Read this to find out the best places to see the northern lights in Canada.
What is food in Canada like?
Canada is blessed with teeming oceans, wheat-filled prairies, fertile farmlands, abundant game and many meat and dairy farms. It's a veritable food basket. The food scene in many of the major cities – especially Toronto, Vancouver and Montreal – is hopping, spawning celebrity chefs and internationally renowned restaurants. Canada's multiculturalism gives rise to ethnic food of every hue.There is no end to the fresh and delicious food available in Canada. If you are vegetarian, or vegan or have any specialty dietary requirements you should have no problems, especially in the major cities. Read How to find vegetarian food in Canada.
What are the top places to visit in Canada?
There are so many fun, exciting, and adventurous places to visit in Canada, it's hard to pick the best. Vibrant cities, charming small towns, the beauty of rural Canada, magnificent national and provincial parks, three coastlines, two oceans … and of course a vast wilderness. Below I've organized all my blog posts about Canada by province. And this list of the 20 top places to visit in Canada was suggested by travel bloggers.
Maritimes and Newfoundland
Quebec
Ontario
Manitoba
Alberta
British Columbia
Canada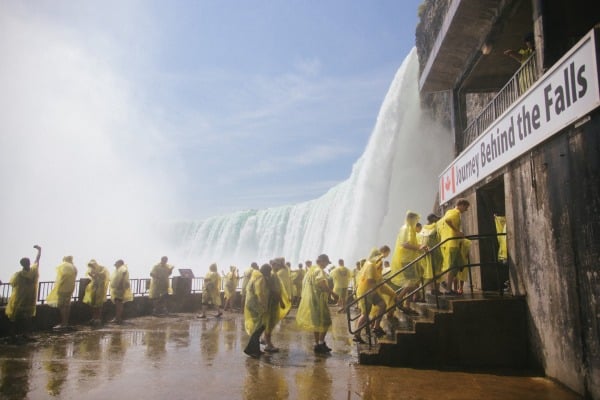 Packing list for Canada
The weather can change abruptly in Canada, so wearing layers is always a good idea as temperatures can change surprisingly quickly. Everyone loves snow, and it's fun to see, especially the first time. But if you come to Canada in winter, or travel to a cold place such as the Rockies or the Yukon, you need to make sure you have the right clothing.
Summer / Spring / Fall list (April to October)
Short-sleeved t-shirts
Long-sleeved t-shirts
Wind cheater jacket
Light wool socks and cotton socks
Wide-brimmed sun hat and cap or beanie
Jeans and shorts
Summer dresses for women
Bathing suit
Walking shoes (closed toe)
Walking sandals and flip flops
Winter (October to April)
warm boots
wool socks
a thick winter jacket (ideally down-filled)
a waterproof jacket or wind cheater
a wool scarf, hat and gloves or mittens
Clothes for layering: long sleeved undershirts made of merino wool, silk or cotton
Clothes for layering: leggings made of thermal and/or silk
Tips on travel to Canada from India
As a Canadian who lives a large part of each year in India, I have a unique perspective to offer visiting Indians. In fact, many of the blog posts about Canada on this site were written specifically with visitors from India in mind.
You will find that Canada is a clean, safe, friendly country to visit with an abundance of outdoor activities, a unique culture and vibrant, diverse urban landscapes. The Indian tourists I've interviewed have told me they are most impressed with how clean and well-maintained everything is! And they were most excited to visit places like the Columbia Icefields to walk on the snow.
Go through the links above in the section of getting a Canada tourist Visa carefully. I have helped people in India apply for a Visa and here's my advice: make sure you follow every step and supply every piece of information needed, exactly as outlined, and you will greatly increase your chances of obtaining a Visa. Don't do more or less. Do it EXACTLY as they require.
Important Links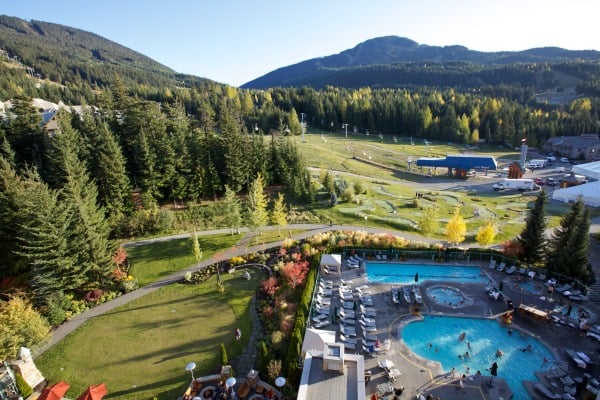 Best road trips in Canada?
Canada is a great place for a long and scenic road trip! There are several drives that are routinely listed among the most scenic in the world. They include:
The drive along the coast of Lake Superior in Ontario
The Cabot Trail in Nova Scotia
The Icefields Parkway through Banff and Jasper National Parks in The Rockies
The Sea to Sky Highway along the coast of British Columbia, from Vancouver to Whistler
Just be aware that Canada is HUGE and driving distances can be very long. However, road conditions and amenities in most places are excellent.
Train travel in Canada?
The train in Canada runs from coast to coast, and it's one of those iconic things that unites the country. As well as VIA Rail services for everyday travel, there are a number of luxury trains in Canada that offer tourists a trip-of-a-lifetime. Foremost among them is The Canadian – a luxury train that runs between Vancouver and Toronto, with a stop in Jasper, Alberta that I highly recommend. The Ocean is another luxury train experience in Canada – it runs between Montreal and Halifax.
You can read about my experiences taking these legendary trains here:
And read about the Rocky Mountaineer here.
---
PIN it on Pinterest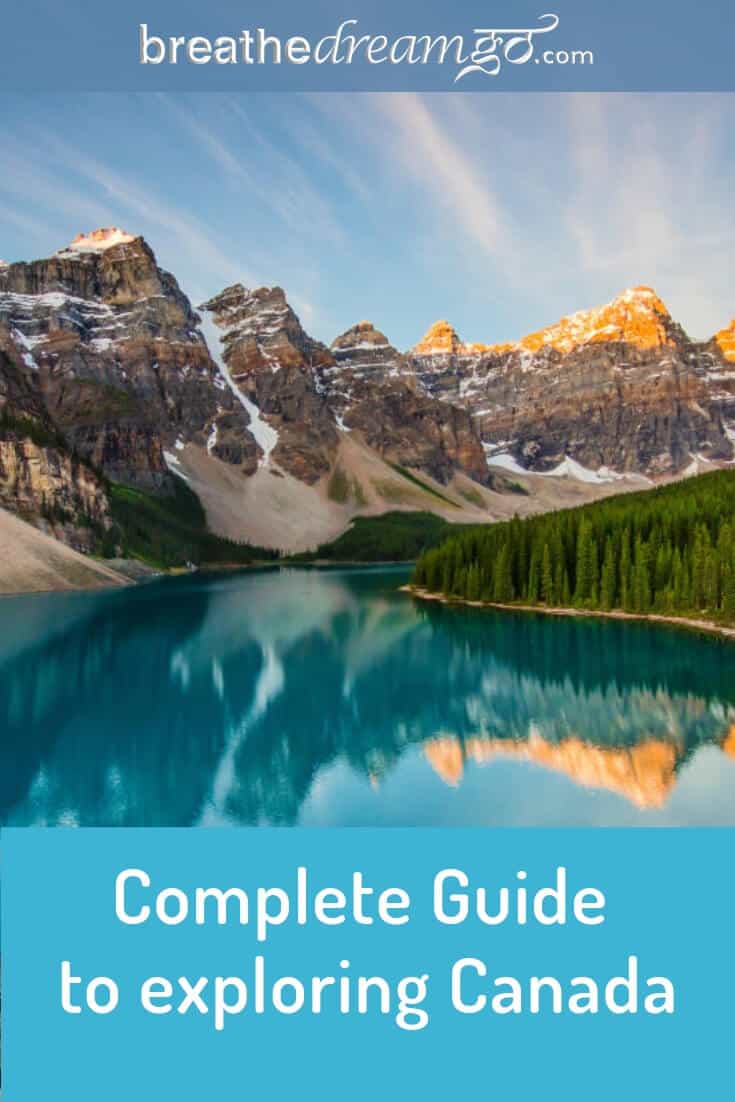 ---
If you enjoyed this post, you can….
Sign up to The Travel Newsletter in the sidebar and follow Breathedreamgo on all social media platforms including Instagram, TripAdvisor, Facebook, Pinterest, and Twitter. Thank you!