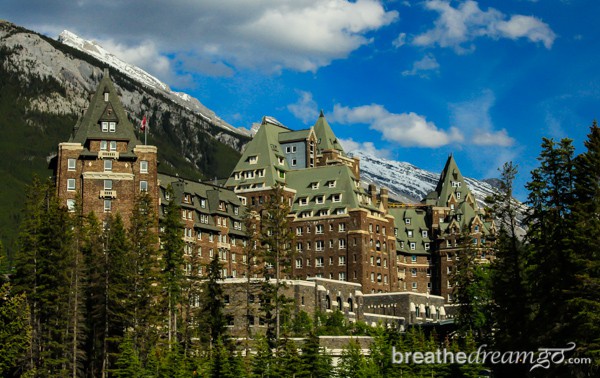 Fairmont Hotels, among Canada's oldest and most iconic, are a "must do" experience
THEY RISE LIKE medieval castles above historic ports and bustling cities, among soaring mountains and thickly forested retreats. Fairmont Hotels are some of Canada's oldest, most iconic and most majestic hotels. Many were built in the late 19th century, along the burgeoning railroad line, to attract wealthy tourists and entertain visiting dignitaries. Many are part of the nation's history, woven into the Canadian tapestry as a social centrepiece.
You will find Fairmont Hotels all across Canada, in major cities and tourist friendly locations. Staying in a Fairmont Hotel is a Canadian Signature Experience — you can find a complete list of Fairmont Hotels here.
Fairmont Hotels can be compared to the Taj Group Hotels in India. The Fairmont Royal York in Toronto is Canada's equivalent to the Taj Mahal Palace Hotel in Mumbai. The Fairmont Chateau Lake Louise is equivalent to the Taj Lake Palace Hotel in Udaipur. In other words, they provide a similar level of service, a similar above-the-norm experience and occupy a similar position of social relevance within their respective communities. Read on to find out about some of the special experiences I had at Fairmont Hotels across Canada.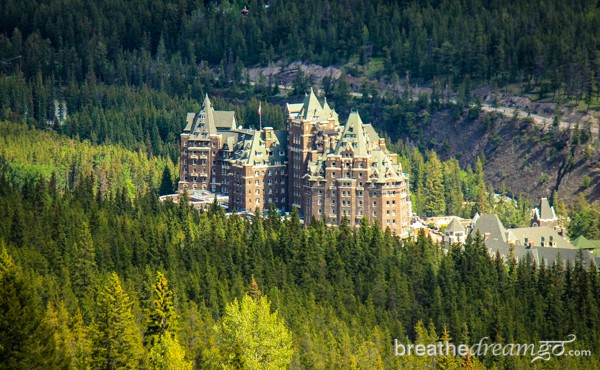 A baronial castle in The Rockies: The Fairmont Banff Springs Hotel
The Fairmont Banff Springs Hotel rises above the evergreen forests of The Rockies like a Scottish castle. You can see it from a great distance, and it doesn't lose its grandeur up close. Originally built in 1888 by the Canadian Pacific Railway, the Fairmont Banff Springs Hotel opened up tourism in western Canada.
I saw this hotel for the first time when I was a student, many years ago, and I went to Banff to work for the summer. I never imagined I would be coming back as a special guest.
From the moment I entered the baronial lobby, I really did feel I was in a castle. Grand staircases, suits of armour, plush furniture and family crests completed the picture. My room, modern in decor, framed a million-dollar view of The Rockies. On the first night, I sat with the lights out and watched a summer storm light up the snow-topped mountains.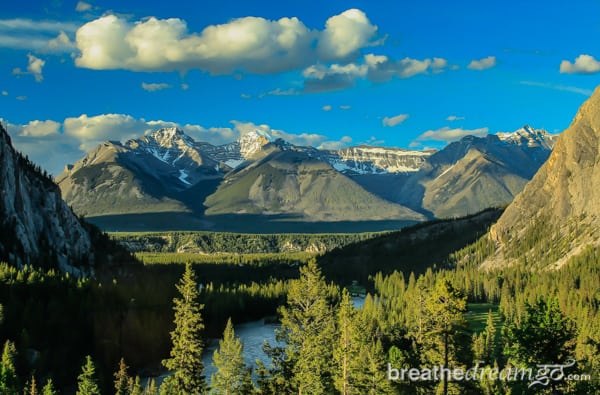 The next day, I made a beeline for the hotel's award-winning Willow Stream Spa. Banff is famous for the "Banff springs" — hot mineral water that flows down from the mountains and is piped to soaking pools. The hotel spa celebrates this ritual, with a large pavilion housing several pools and cascading waterfalls that evoke the Victorian era.
I literally could have stayed all day in the massive spa, which also includes saunas, steam rooms, resting rooms, treatments rooms and an outdoor hot water pool and terrace. However, an invitation to have high tea was beckoning and I made my way to an airy room with white-table-cloth covered tables set against large picture windows framing the same spectacular view of The Rocky Mountains I could see from my room.
There are few hours in life more agreeable than the hour dedicated to the ceremony known as afternoon tea. – Henry James
Within moments of sitting down, tea sommelier Bernice arrived with a cart of 12 teas and two champagnes to choose from. The teas ranged from green to black to herbals, and came from a range of countries of The East. I settled on the Eclipse Blend, a mix of second flush black teas from India, Sri Lanka and China.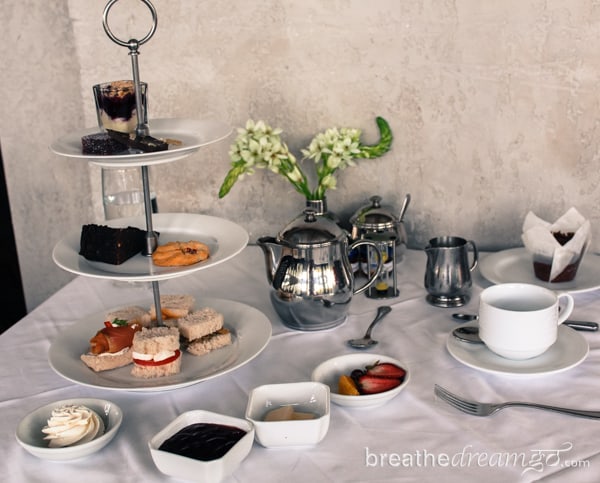 As I had called ahead and told them I was obliged to eat a gluten-free diet, they had prepared a variety of tasty gluten-free treats. I have had gluten-free high tea elsewhere, but none as good as at the Fairmont Banff Springs Hotel. Kudos to the Fairmont for moist and delicious ginger-molasses muffins, flourless chocolate cake, salmon, egg salad and vegetarian sandwiches on gluten-free bread and berry compote. High tea at the Banff Springs "castle" was a meal fit for a queen.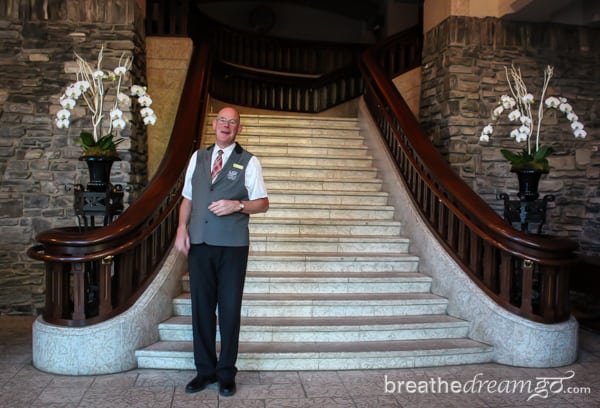 A final highlight of my stay at the Fairmont Banff Springs Hotel was a tour by long-time concierge Robert Jones. He relished telling me about the history of the hotel and pointed out many details such as the Tiffany fixtures, Mount Stephen Hall and the Spanish-inspired El Hombre Room. "People are awestruck when they come here," he said. "You can see it in their faces." I am sure my face, too, revealed my delight at finally experiencing the Banff Springs Castle.
---
Tip: To find out more about the Banff region, read 21 Amazing things to do in Lake Louise.
---
Experiencing Alberta's culture: The Fairmont Jasper Park Lodge
The Fairmont Jasper Park Lodge has a very different look and feel from its baronial sister down the other end of the Icefields Parkway in Banff. While still elegant and luxurious, it is has a more authentic Rocky Mountain atmosphere. Instead of a castle and baronial lobby, you will find cabins and a lodge.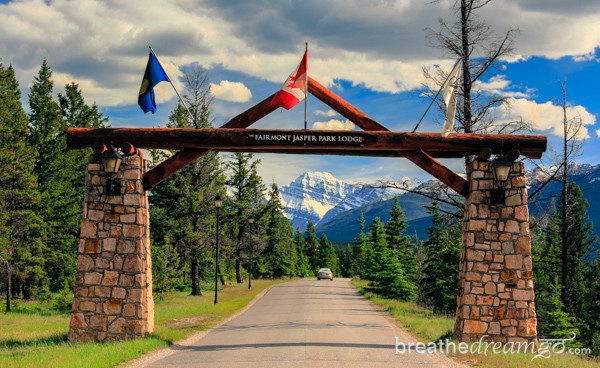 This hotel takes advantage of its location on Lake Beauvert, and among the pristine wilderness of Jasper National Park. Recreational opportunities abound. I had checked in only moments before, and had barely even opened my suitcase, when I was on the dock and arranging for a canoe ride. I canoed around the lake, enjoying the perfect weather, fresh air and beautiful views. I felt instantly relaxed, and quickly fell into the rhythm of the Jasper Park Lodge.
Afterwards, I ate on an outdoor terrace overlooking the swimming pool, lawns and the lake, with the soaring mountains in the distance. At sunset, I joined several women originally from India, who were travelling with a large group. We sat in lawn chairs and watched the sunset, drinking wine and enjoying the company and the view.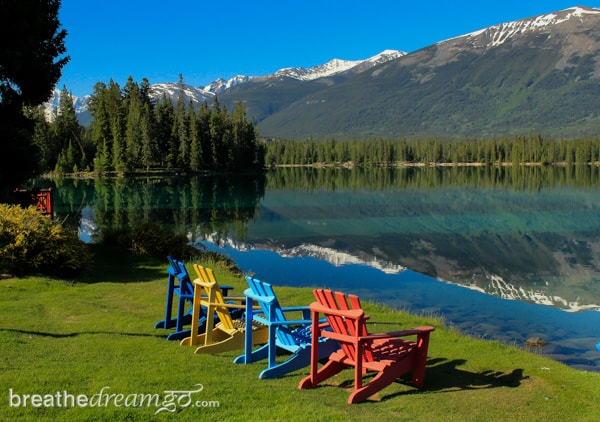 The next day after breakfast, I walked to a horse ranch on the hotel property. The Fairmont Jasper Park Lodge covers 700 acres, with an impressive main lodge and 56 cabins, a large spa and many other facilities. After saddling up, I went on a two-hour trail ride accompanied by highly experienced guides. We rode at a gentle pace, allowing me to take photos and enjoy the forest scenery. This is something almost anyone could enjoy — previous experience on a horse is not necessary.
By the time I left, I felt I had immersed in the unique Canadian Rocky Mountain culture, perfectly captured by the Fairmont Jasper Park Lodge.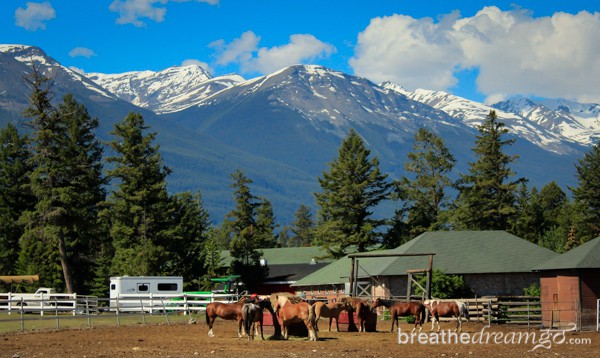 Canada's most scenic lake: The Fairmont Chateau Lake Louise
The most photographed lake in Canada has got to be Lake Louise, as seen from the The Fairmont Chateau Lake Louise terrace. Much like the famous Taj Lake Palace Hotel in Udaipur, this vista sums up all that is romantic and beautiful about Canada. I spent an afternoon here, canoeing on the glacial lake and having lunch in the elegant restaurant that gives diners one of the most spectacular views in Canada.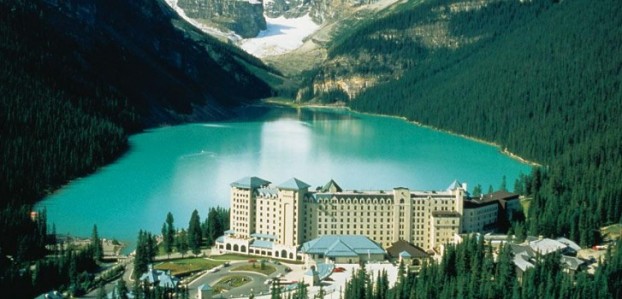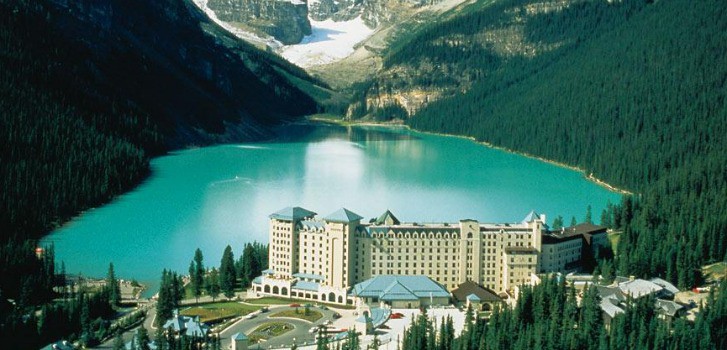 The Castle in the City: The Fairmont Hotel Vancouver
Fairmont Hotels has three hotels in downtown Vancouver, and one near the airport, but the grandaddy is the The Fairmont Hotel Vancouver. This 75-year-old hotel is known as the 'Castle in the City' and it is indeed a grand edifice with an elegant, recently renovated lobby, rooftop restaurant, ballrooms and more. It also has an ideal location right in the heart of downtown, beside the grand Art Gallery of Vancouver.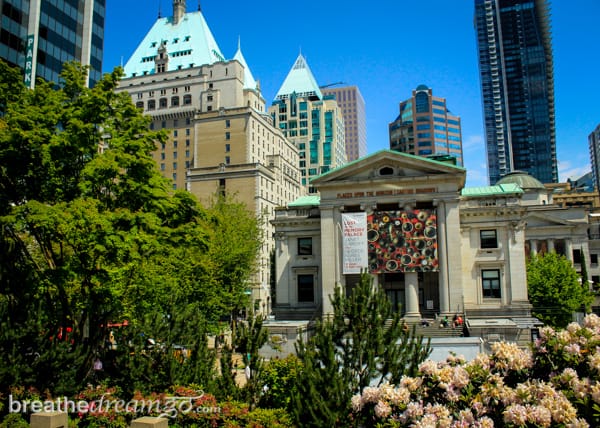 Medieval charm in Old Quebec: The Fairmont Chateau Frontenac
I stayed at the 100-year-old Fairmont Chateau Frontenac when I visited Canada's Ice Hotel last winter. It is one of the most magnificent hotels in Canada, inspired by the medieval castles and regal chateaus of Europe and ideally located on a bluff overlooking the mighty St. Lawrence River and Vieux-Quebec (Old Quebec). From here, you can easily walk to many fine restaurants, bakeries and cafes offering French pastries, chic shops selling fashion and art and areas of historical interest.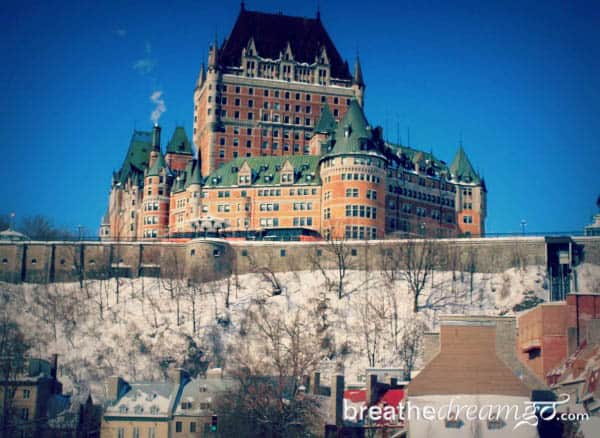 The heart of Canada's capital: The Fairmont Chateau Laurier
Last year, I travelled to Canada's capital city, Ottawa, as part of my search for my Irish roots, and stayed at the Fairmont Chateau Laurier. This is the pre-eminent hotel of Ottawa, an historic site in its own right, ideally located on a bluff overlooking the Rideau Canal and the Ottawa River, and with a million-dollar view of the magnificent Parliament Buildings. I loved the elegant wood-paneled lobby, my spacious room with iconic view of Parliament Hill and Gold Room service that included a separate check-in and lounge.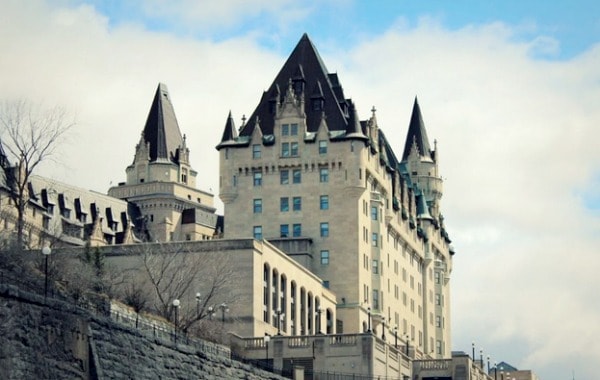 Bollywood in Canada: The Fairmont Royal York Hotel
In June 2011, the International Indian Film Academy (IIFA) Awards hit Toronto and the Fairmont Royal York Hotel was "ground zero." I was an embedded blogger at Toronto's grand old hotel during the IIFA Awards, and wrote a number of blog posts about my Bollywood in Toronto adventures. It was an exciting, thrilling time to be staying at the Fairmont Royal York Hotel, as most of the stars were also staying there and I actually ran into Shahrukh Khan, Priyanka Chopra, Dia Mirza, Arshad Warsi, R. Madhavan, Sharman Joshi and many others in the lobby.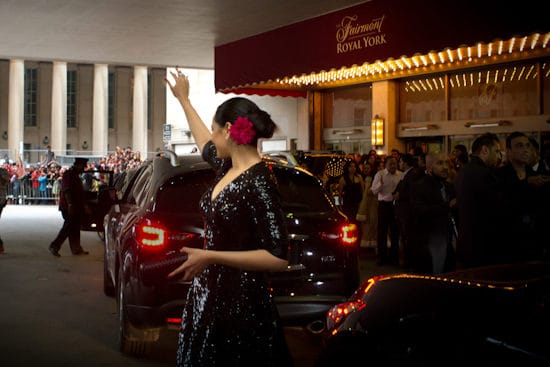 Planning your trip
Check these sites for planning your trip:
NOTE: Thank you to Canadian Tourism Commission, Travel Alberta, Banff Lake Louise Tourism, Jasper Tourism and Fairmont Hotels for hosting my stays.
---
If you enjoyed this post, please sign up to The Travel Newsletter in the sidebar and follow Breathedreamgo on all social media platforms including Instagram, TripAdvisor, Facebook, Pinterest, and Twitter. Thank you!