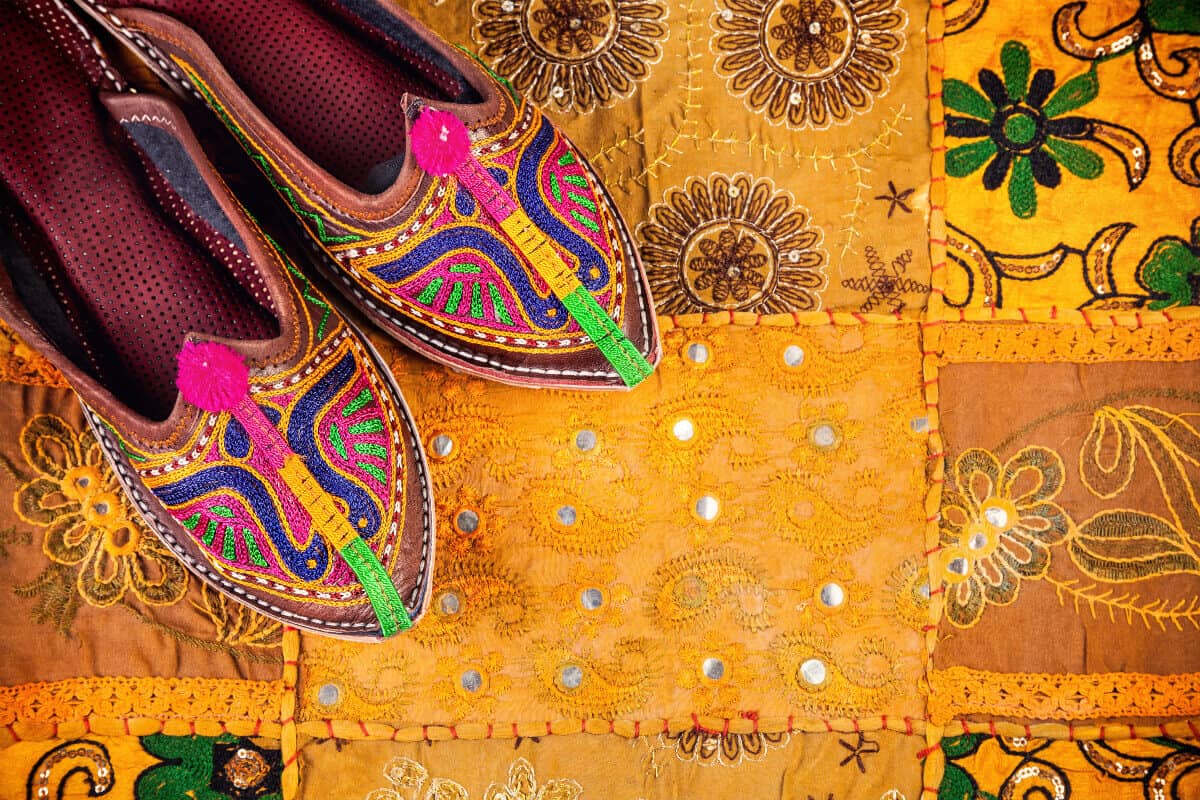 Ultimate Guide to Shopping in India: Things to get from India
INDIA IS A shopper's paradise. There is an astonishing variety of dazzling clothes, shoes, jewelry, spices, and Indian souvenirs to buy in India, plus a lot more. This ultimate guide will give you a complete overview of the best things to get in India as a tourist, including what to buy in Delhi, Mumbai, Bangalore, Rajasthan, Goa, Kerala, Rishikesh, and Varanasi – plus best souvenirs to buy in India. The entire country is basically an Indian shop!
One of my favourite pastimes is shopping in India and especially buying clothes in India. You just can't beat the combination India offers: an incredible variety of gorgeous items, often hand-made, at temptingly low prices. Handicrafts, textiles, jewelry, furnishings, art, spices and much more on display in ancient bazaars, busy markets, state emporiums, street stalls, and shiny new malls. I particularly love Indian clothing stores (and even online stores) and to buy Indian souvenirs. The country produces both traditional and modern goods, and sometimes a compelling mix of both — such as designer fashions inspired by traditional costumes.
This shopping guide also covers the fine art of haggling (also known as bargaining or negotiating), what to buy in different regions of the country, from Delhi to Rajasthan, and my top picks for the best souvenirs. And whatever you do, don't miss Shopping in Jaipur — my fave shopping city. All of the cities on a Golden Triangle tour of India — Delhi, Agra, and Jaipur — are great for shopping, in fact.
Why am I qualified to write this post?
Top 10 things to buy in India
Artisans of India and Fair Trade shopping
Best souvenirs to buy in India
What to buy in Delhi
Tips on how to shop in India
How to haggle, bargain, and negotiate in India
---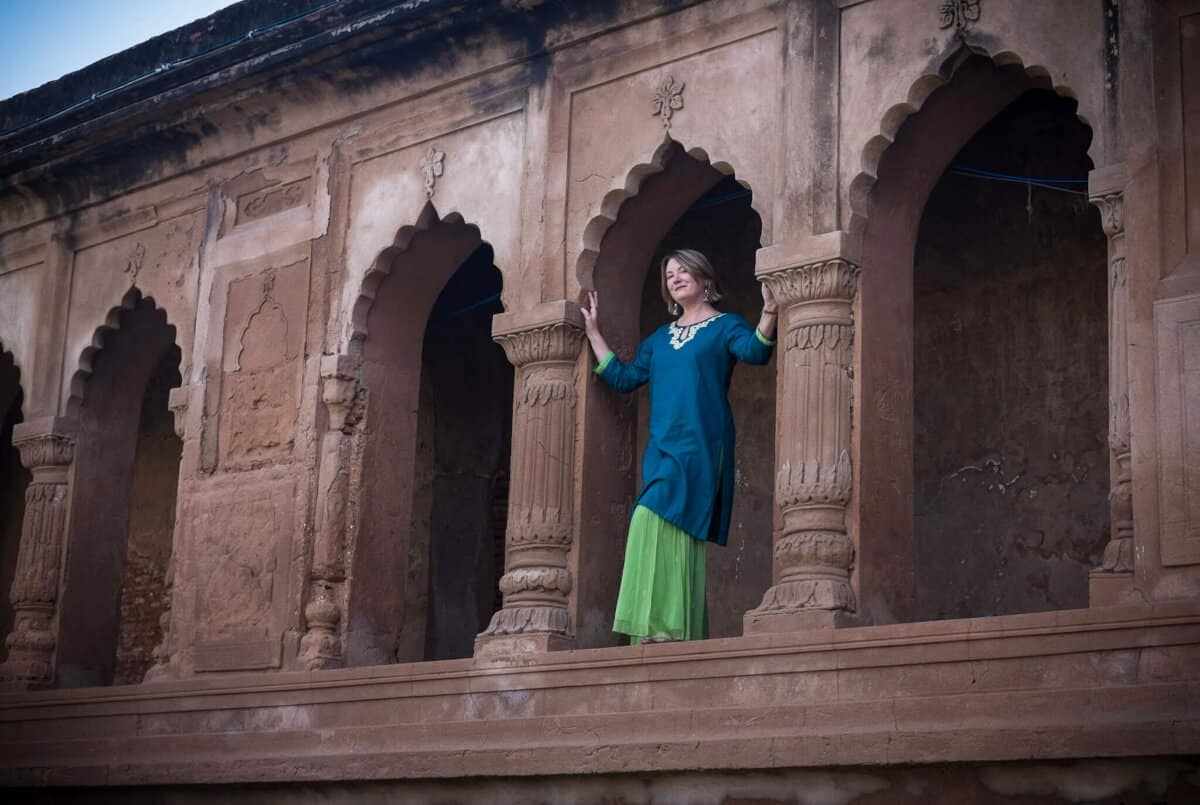 Why am I qualified to write this post?
For the past 13 17 years, since 2005, I have been travelling extensively in India – and shopping! I now live here, in Rishikesh, and continue my shopping in India habit whenever possible. While I was preparing for my first trip to India, I read some advice on the JourneyWoman site that I took to heart: when in India, wear Indian clothes.
From my very first days in India, I started shopping for shoes, jewelry, and clothes, especially the salwar kameez (otherwise known as a suit or Punjabi suit) – a three-piece set consisting of loose trousers, a long tunic called a kurtah, and a long scarf called a dupatta. This is an outfit that suits the climate and the culture, and the need for modesty (especially when travelling in traditional areas and off-the-beaten path).
I have also bought a lot of Indian souvenirs over the years, and things that were specialties of the region I was travelling in such as wall hangings in Rajasthan, silk saris in Varanasi, India, and mala beads in Rishikesh. Now that I live in India, I also buy a lot of housewares, including curtains, bedspreads, teapots, pillows, dishes, furniture and more.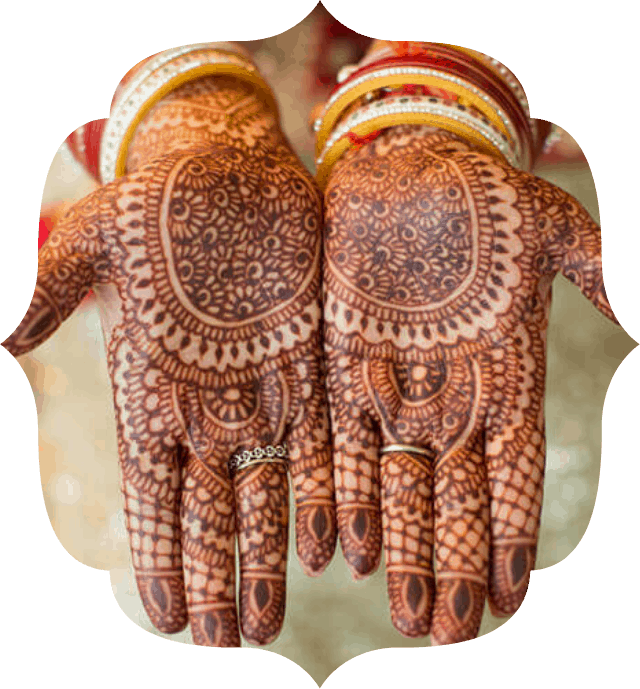 Join us in India for Diwali!
Come to India with us and experience the Festival of Lights! The India for Beginners Diwali and Fabulous Rajasthan small group tour, from Breathedreamgo, runs October 18 – 31, 2022. Tour includes the Taj Mahal, tiger safari, and Diwali in Jaipur. BOOK NOW!
Top 10 things to buy in India
Below is my list of the top 10 things to buy in India — these are my personal favourites, plus I know they are specialties of the region. I am also recommending artisan-made products from India — personally hand-picked by me. These items are truly gorgeous! Trust me, when travelling in India you cannot resist buying these lovely things.
Indian clothes. India is of course famous for gorgeous women's clothes, from elaborately embroidered pashmina shawls to silk saris, from cotton kurtahs (long, tunic-style shirts) to scarves. Many of these come adorned with hand beading and/or hand embroidery and will make you feel like a princess. You can buy Indian clothes online and just about everything else, or visit Indian clothing stores in person.
Textiles. India excels at textiles, including cotton, silk, wool, and linen, plus an incredible array of homegrown printing and embroidering techniques. You can find an unending variety of things like block-print bedspreads, appliqué wall hangings, embroidered pillow cases – the list really is endless. At the high end are hand-beaded items that add fantasy and bling to home décor. There's also khadi, hand-woven fabric, that has its own charm.
Jewelry and bling. Indian women love jewelry, and the bigger and more ornate the better. There is an astounding variety of real and costume jewelry — to go with your princess look. Buying jewelry in India is one of the most fun things you can do, from cheap bangles to precious gems. Jaipur is the gem capital of India, but you can find jewelry virtually everywhere.
Tea. The champagne of tea, Darjeeling, comes from the hills of North-east India. I recommend the second-flush tea, which has more body, colour, and flavour. My favourite tea is from the state of Assam – this is where the tea industry started in India. It's very rich, robust, and dark tea. Nilgiri teas, from the Cardamom Hills in Kerala, are good too, though usually used for CTC (cut-tear-curl) tea.
Pashmina and other shawls. Real pashmina is a type of cashmere wool that comes from pashmina goats in the Himalayas. It is very costly. So, if someone offers you a pashmina for a small sum, such as 500 rupees / $10, it's probably a blend (at best). However, there are many beautiful shawls made in India from wool, silk, cotton, and blends of these materials. Read this to find out how to buy a real pashmina.
Scented products. India is, of course, the land of incense. And attar, a type of natural perfume extracted from flowers, herbs, spices, or barks, has been in use in India since ancient times.
Arts and crafts. Throughout India, traditional artisans make lovely rugs, furniture, pottery, clothing, textiles, boxes, leather journals, home decor items — usually with unique regional variations which you will discover as you travel around the country.
Skin care products. Ayurvedic products, such as skin care and herbal remedies. Several commercial brands, such as Biotique, Himalaya, Forest Essentials, and Shahnaz Herbal, are readily available.
Shoes and handbags. From inexpensive leather juttis (traditional embroidered slippers) to crystal-beaded, high-heeled evening sandals, shoes in India are fun and frivolous … and very tempting.
Books, music and movies.India publishes a LOT of books in English, at very affordable prices, and browsing the classic bookshops of Connaught Place in Delhi, or the bookstalls of Mumbai and Kolkata, is a favourite "time pass." But if you can't get to India, and want to read about India, check out my list of Top 25 books about India for recommendations and links to Amazon if you want to buy any of them.
Classical Indian and devotional music CDs, and Bollywood DVDs, are a great buy and make for a long-lasting souvenir. Bollywood is of course the world's biggest movie-maker and many of the films they make in Mumbai (formerly Bombay) are of top-notch quality and appealing to viewers around the globe. I highly recommend the mega-hit Jodhaa Akbar, for example. For more info, read my Top 20 movies about India post.

Artisans of India and Fair Trade shopping
It's important to me to support local artisans working in India and companies that support fair trade — making sure "the makers" get paid the full value of their work. Many of the people working in these fields are women, and many were hit hard by the pandemic and the lack of tourism and tourists. Please check out these online stores that support local artisans and pay them a fair wage and choose to buy from them if you can. I will be adding to this list as I verify more organizations.
Okhai. Okhai is one of my favourite online stores. They both empower women AND make cool, breezy clothes tastefully embellished with hand-beading, Madhubani painting, and other artisan touches. The look is fusion, a fresh mix of east and west. The artisans also create tribal jewelry, eco-friendly bags, handmade baskets and much more. And best of all, the artisans (trained by Okhai) who make the products are all featured and showcased on the site. You can read more about Okhai here.
Best souvenirs to buy in India
Wherever you go in India, you see souvenirs. Outside of every temple, in every market, at every festival … there is a mind-boggling array of Indian souvenirs on display. But what should you buy? Some of them are over-priced, others will fall apart on first use, and still others are actually made in China. After many years of wins and fails, these are my best tips, and best suggestions for buying souvenirs in India, and some of my favourite items.
Painted teapot
Journals and diaries
Carved gift and jewelry boxes
What to buy in Delhi
All roads lead to Delhi, as I mentioned above. You can find literally everything in Delhi that you saw on the road – minus a few specialty items and artistic creations. Delhi is a shopper's paradise, these are just a few recommended places to shop and things to buy. For more information read my Delhi Travel Guide and my guide to shopping in Delhi:
Connaught Place is the commercial centre of Delhi, and it's good for the Janpath souvenir market, plus men's clothes, khadi, packaged spices, books.
Khan Market is the number choice of expats, and it's great for women's clothes, shoes, and jewelry, with all the solid mid-range stores like Fabindia, Anokhi, Cottons Jaipur present there.
Old Delhi is one of the largest markets in Asia and there are areas devoted to everything under the sun. It's especially good for spices, dried fruit, wedding clothes, silver jewelry.
Lajpat Nagar is a big market in South Delhi with lots of housewares, textiles, clothing.
Select City Mall, Ambience Mall, and the other big malls of South Delhi and Gurgaon can be fun on a very hot day when you want a blast of AC. But most of the merchandise is imported and very expensive as India has high import duties.
State emporiums in Connaught Place sell all of those items you coveted when you were actually travelling in that state.
Tips for how to shop in India
The first time I went to India, I went a bit shopping crazy. It was like I had just been given the keys to the castle, and in a way, I had. I had saved for a year to go on my "trip of a lifetime" to India, and was recovering from the grief of losing both my parents, just a few years apart. Seeing all those shiny, hand-beaded, affordable niceties opened the floodgates of desire to live my dreams — which included dressing like a modern day Indian princess, apparently.
Many years later, I've learned that shopping in India is like running for a subway train: it's a waste of energy to run, there is no hurry, another will be along in a minute. I also learned that buying in haste does indeed make waste. Shoes that enticed me with fantasy were horribly uncomfortable to wear, and many of the shawls I bought resembled each other to the point of redundancy. I ended up giving away a lot of things, or bringing them home and selling them in my annual India-themed yard sale.
Anyone who has visited India will know that bazaars, markets, emporiums, street stalls, tourist attractions and malls, from one end of the subcontinent to the other, overflow with a dazzling array of handicrafts, textiles, jewelry, furnishings, art, spices and much more.
But the splendour of the merchandise is equaled and often surpassed by the chaos of the market place. Prices and quality vary wildly; touts are persistent to the point of obnoxious; it's impossible to keep track of regional specialties and where the best places to buy specific things are; and haggling with wily shopkeepers is unsettling, if you're not used to it.
These are the lessons I learned the hard way.
Take it easy and don't buy on impulse.You already hate me. How can you possibly resist the shops and tables heaped with glittering, exotic and affordable goods? Trust me, as you travel in India you begin to see the same things over and over again, and gain a better sense of quality and how much things should cost. I wasted a lot of money by buying things the first time I saw them – like a peacock feather fan, fabulous-looking but horribly uncomfortable shoes and a lot of jewelry that broke on the second wearing. If I had to do it all over again, I would buy fewer things, and spend more time and money ensuring I was buying good quality.
Do your homework. Everything in India is regional, from cuisine to language to clothing styles, and dramatically changes from state to state. As you travel, find out what the regional specialties are. Some things are obvious, like buying tea in Darjeeling. It's worthwhile and also interesting to seek out local craftsmen. I once spent an afternoon sitting on the floor of a gem dealer's shop in Jaipur – the gemstone capital of India – helping to design a gorgeous beaded necklace and pendant, with semi-precious stones the colours of a morning sunrise over a misty sea. That set still has a lot of meaning for me, years later.
All roads lead to Delhi. Many international flights arrive and leave from the capital of India, Delhi, and likely yours will too. You can buy almost everything there that you saw as you traveled – saving you the hassle of lugging your souvenirs all over the country. In fact, near Connaught Place, the commercial centre of the city, there's a row of state emporiums that sell many of the handicrafts of those regions. Having said that, though, shopper beware: I bitterly regret not buying sandalwood oil in Mysore. I have never seen it for sale in Delhi.
How to haggle in India
Haggling (also known as bargaining or negotiating) is a blood sport. Enjoy it. Do you remember the first time you sang karaoke? How you just had to let your inhibitions go and jump in, feet first? It's like that. Don't worry that you're hurting the shopkeeper's feelings. This is business, and most of them expect it and enjoy it. Take it slow, enjoy it, have a cup of tea and stay cool. Decide ahead of time on how much you want to spend — a good rule of thumb is to offer half and pay up to two-thirds. Be prepared to walk away. Whatever it is, chances are you will see it again, anyway.
Know when to haggle and when to pay full price. Having said that, there are lots of fixed price stores in India that do not use the haggling system; haggling is primarily done in street markets. But sometimes, in smaller stores where the merchandise is locally made, you can bargain — offering, for example, to buy more pieces if they are willing to bring the price per unit down. And sometimes, when you fall in love with something, price doesn't matter.
---
If you are planning to travel in India, let us help you! We offer itinerary planning, India for Beginners custom tours, and much more to make sure your trip to India is filled with more magic … and less madness. 
---
If you enjoyed this post, you can….
Sign up to The Travel Newsletter in the sidebar and follow Breathedreamgo on all social media platforms including Instagram, TripAdvisor, Facebook, Pinterest, and Twitter. Thank you!