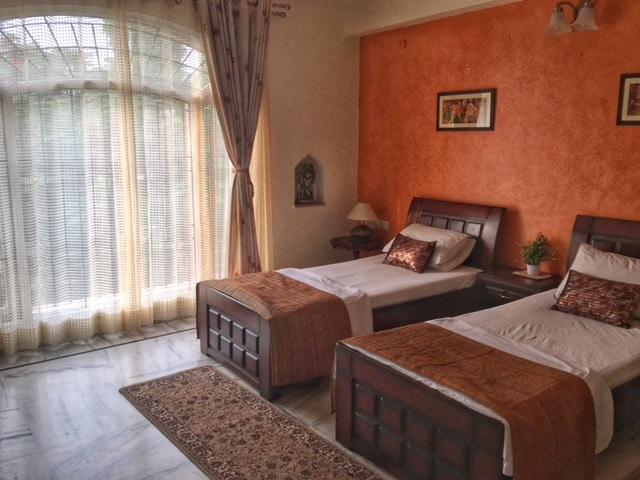 The best hotels in Delhi: My top choices for hotels and guesthouses in Delhi, India
DELHI IS A VAST, teeming megalopolis. It's the capital of the world's largest democracy, India, and one of the most historical cities on earth. Old Delhi is a warren of bazaars, New Delhi is a planned city on a grand scale, and suburbs like Gurgaon and Noida sprawl in every direction. Delhi is a city that is daunting to most visitors, and for good reason: it's huge, traffic-clogged, noisy, polluted … and one of the most interesting and exciting cities you will ever visit.
Love it or hate it, Delhi is where many visitors to India land. Some see Delhi as a necessary evil, but others — like me — have learned to love the city. In my blog post Delhi Guide: My top tips, I pointed out that location really is everything. If you stay in Connaught Place, Pahar Ganj or Karol Bagh — where most of the budget hotels are — you are much less likely to love Delhi than if you stay in a more salubrious area. Keep reading for my top choices for hotels in Delhi.
Hotels in Delhi
In Delhi Guide: My top tips, I wrote: "My top Delhi tip is to stay away from the hustle and bustle. Stay instead in the leafy, upscale neighbourhoods of central New Delhi, South Delhi, or Mehrauli. Look for accommodation in home stays, guesthouses, hostels, or small boutique hotels. There are lots to choose from and more coming up every day."
---
Blog posts about Delhi
---
I took my own advice in Delhi over the past year and stayed in several accommodations located in South Delhi that I would recommend to anyone — and that includes solo female travellers.
I recommend searching these neighbourhoods: Hauz Khas, Green Park, Greater Kailash and Kailash Colony, Panchsheel, Lodhi, Jorbagh, Safdarjung Enclave, South Extension, Sunder Nagar, Malvya Nagar, Saket, Vasant Vihar, Vasant Kunj, Mehrauli, Defence Colony, Lajpat Nagar, New Friends Colony.
Airbnb: All the comforts of home
Airbnb is a good great choice for booking unique, affordable accommodations with all the comforts of home. In Delhi there are thousands of listings, from a room to an entire house (and lots more listings all over India, especially Goa).
On Airbnb, you can search using many different criteria, from a map to room type to price, and you can also check availability. You can contact the host, and check out their profiles, and make sure they are verified; and you can read reviews by other guests — which I highly recommend!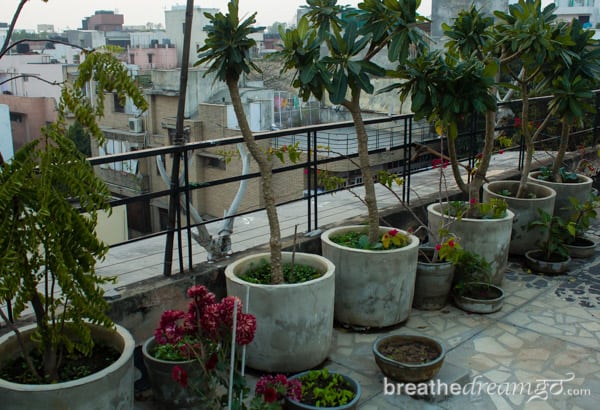 I used Airbnb to find the apartment I ended up staying in all winter in Delhi. I originally rented it for two weeks and then left to go travelling. I enjoyed my stay so much there, and felt so at home and comfortable, that when I came back to Delhi, I contacted the host and negotiated several months' rent.
That's what's SO great about Airbnb. You stay in a real person's home, and if you connect with the person, you make a friend. Having a friend in a foreign city — especially a city like Delhi, that is so big and overwhelming — is worth its weight in gold.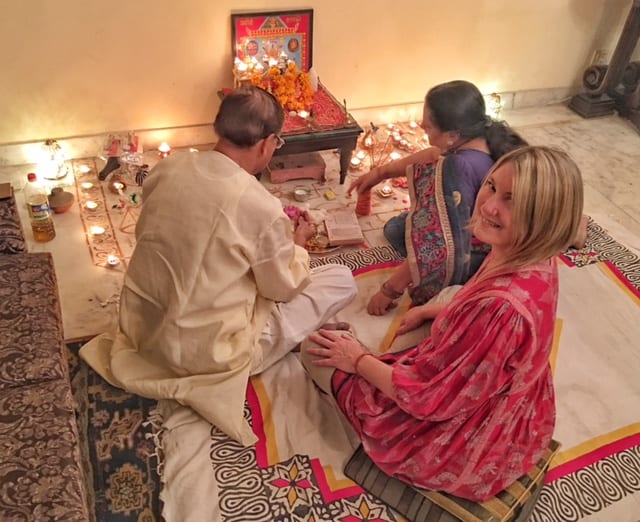 Prakash Kutir: A home in Delhi
The Gupta family, who own and run the Prakash Kutir home stay in Hauz Khas Delhi, invited me to stay several times before I was finally able to take up their offer. And boy, am I ever glad I did. I stayed for Diwali, and celebrated with the family — and felt I was part of the family.
I love this homestay, which gives you both a comfortable place to stay in THE IDEAL location in Delhi, and also a genuine experience of staying with an Indian family.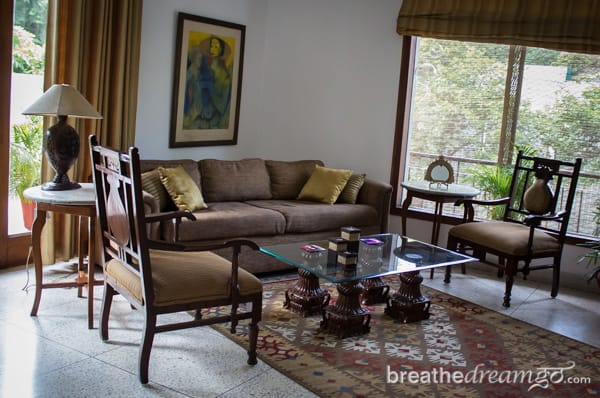 Thikana: Delhi's ideal guesthouse
Thikana is, without doubt one of the leading guesthouses in Delhi, in every way. Beautifully decorated, well located, safe, clean and run by friendly, helpful and efficient people — what more could you ask for? Thikana is located in a very posh area — Gulmohar Park, near Hauz Khas and Green Park in South Delhi — and it's lovely.
Thikana owners Sheetal and Atul are not only friendly and helpful, they have done a masterful job turning a large, elegant family home into a luxurious and comfortable guesthouse. There are many good reasons to stay here, but the best one is that you become part of the family.
Thikana is exquisitely decorated in high Indian style, the rooms are comfortable and modern, the location is good in one the most upscale colonies of South Delhi and best of all is Sheetal and Atul, the hosts and owners. They, and their staff, go out of their way to make people feel at home and comfortable, and to answer questions and help with anything and everything, from laundry to bank machines to restaurant recommendations.
Plus, they're fun. On my second or third night, Atul invited me to have drinks on their roof top terrace, a great place to hang out. Two other guests joined, I put my duty-free bottle of Bombay Sapphire on the table, and we enjoyed the very warm Delhi evening, under a waxing moon.
Notable others
Hostels
Hostels are a new phenomenon in India as young (and young at heart) people discover the joys of budget, independent travel.
Moustache Hostel in Delhi is located in GK 1 near M Block market, a great South Delhi location. There's also a Moustache in Jaipur.
Zostel is India's first chain of backpackers' hostels. They are in about nine cities in India so far. The one in Delhi is in Pahar Ganj, not my favourite area. But I have heard good reports.
The Madpackers Hostel in South Delhi has good reviews on TripAdivsor and Hostelworld. It's in a great location, Panscheel Park (which is where I live in Delhi and I love it).
The City's Best Hotels
Delhi has more outstanding 5-star hotels than any city in India, and this is the place to splash out. Even if you take overnight trains, stay in small guest houses and rough it on the road, Delhi is the place to seek some comfort and luxury, if only for a night or two. These are some of my top choices for providing a sanctuary from the hustle and bustle. Your body and spirit will revive!
ITC Maurya is where world leaders like Barack Obama stay when in Delhi, and Bukhara, one of the hotel's restaurants, is regularly voted the best restaurant in India. Is that enough reason for you? I wrote about my stay at ITC Maurya in 24 hours in hotel heaven.
The Imperial is a grand, old Raj-era hotel that has been completely refurbished, and gleams and shines like new. It's location on Janpath near Connaught Place is ideal, and one of the hotel's restaurants, Spice Route, is superb: it has been voted one of the world's most beautiful restaurants. I always stop for tea at least once while in Delhi, to soak up the atmosphere. I wrote about this hotel in Top 8 reasons to love The Imperial.
The Claridges is a good, comfortable choice. It's located in Central Delhi, has expansive grounds and lots of amenities including good restaurants.
The Park is centrally located and very sleek. Fun place for a night out.
Hyatt Regency is another favourite, I love the pool and the expansive lobby.
Taj Hotels and Oberoi are always good of course, you can't go wrong. I especially like the Taj Mansingh, which is in central Delhi and is known for its elegant coffee shop.
NOTE: This post contains affiliate links. If you make a booking or purchase after clicking on these links, you will be helping to support Breathedreamgo.
---
If you enjoyed this post, please sign up to The Travel Newsletter in the sidebar and follow Breathedreamgo on all social media platforms including Instagram, TripAdvisor, Facebook, Pinterest, and Twitter. Thank you!