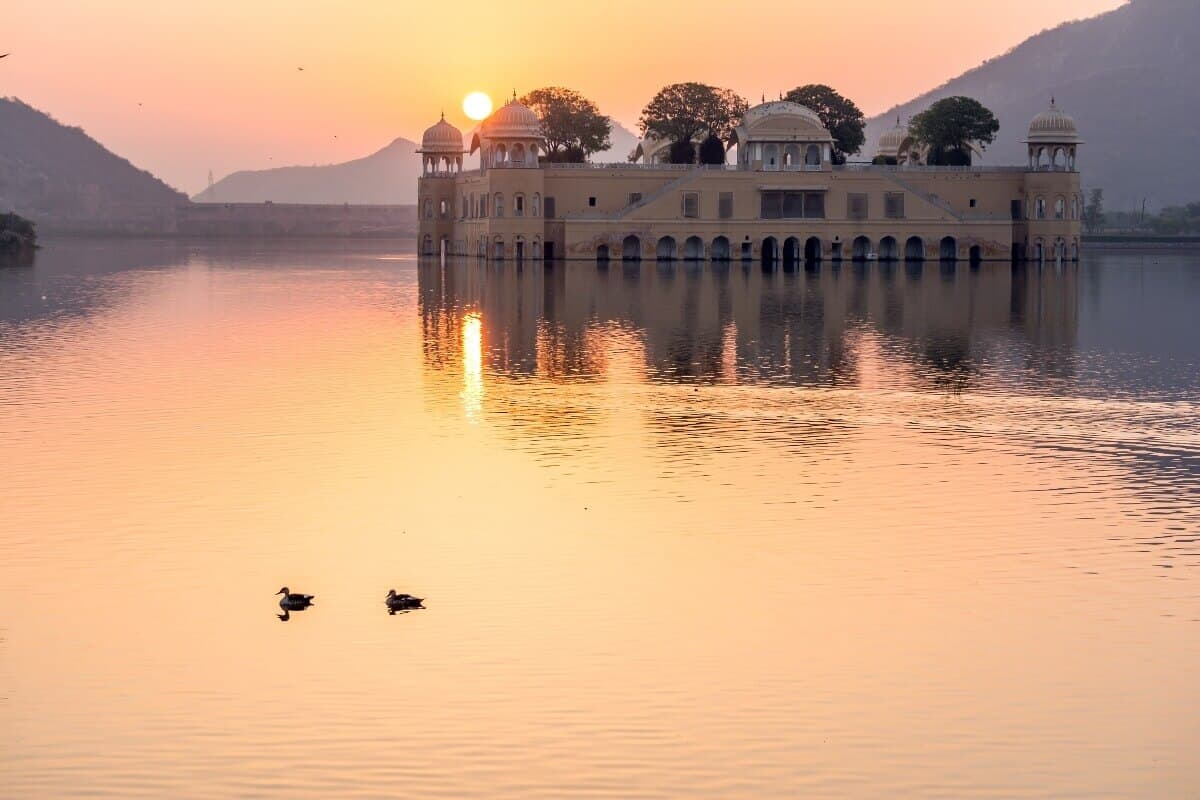 Transformational travel experiences from travelers to India
INDIA IS NOT LIKE other destinations. It's more challenging, more colourful, more intense, more …. everything. And it's because of this that travel in India can be both extremes of frustrating and magical. But more than anything, travel in India has the potential to be life-changing.
Well, it certainly changed my life! I arrived in December 2005 for a six-month trip, not knowing what would happen … and everything happened. I recovered from depression and found a new man, a new family, a new home, a new career, and a new life. So, I know from my own experience how travelling in India changes people. These people concur. Their stories demonstrate the power of travel to heal people, transform lives, and broaden perspectives.
India gets a lot of bad press, but these stories defy the stereotypes and show another side to the story, another perspective. Thanks so much to everyone for contributing such heart-felt, inspiring and very moving stories! Read on to find inspiration.
---
If you are planning to travel in India, let us help you! We offer itinerary planning, India for Beginners custom tours, and much more to make sure your trip to India is filled with more magic … and less madness.
---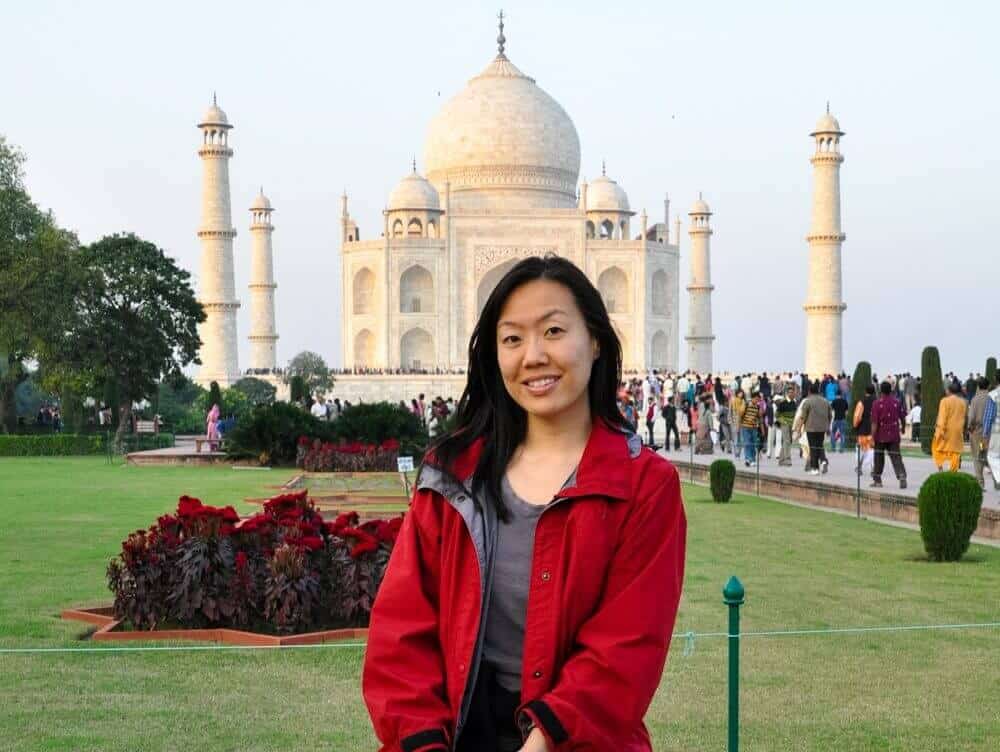 Finding peace in India
My heart ached. My soul was empty. Nothing mattered anymore.
Almost one year after the murder of my older brother John, I made the journey to India. Maybe, I thought, it would help me accept the shocking loss. A shift in perspective was needed and I knew India – a deeply spiritual country with a radically different approach to death – could be the catalyst for this. And I needed to go alone.
India had already been on my travel list so, of course, I visited the Taj Mahal, a glorious structure. Goa, Dharamsala, Haridwar and Rishikesh also left me spellbound. But it was the holy city of Varanasi where I found the strength to finally pull myself from the tidal waves of grief.
For Hindus, the Ganges River is believed to have purifying properties. Pilgrims bathe in its sacred waters in the hopes of being cleansed of sin, and the ashes of loved ones are scattered here to liberate their souls from the cycle of rebirth.
For tourists, the ghats where bodies are openly cremated can be a morbid, even gruesome, experience – a sharp contrast to the taboo treatment of death in Western cultures. We are terrified of mortality. We hate talking about it. Sometimes, we even refrain from reaching out to a friend who's suffered a profound loss because we're so afraid.
After Varanasi, I learned just how unhealthy our death-phobic culture is. Death may be omnipresent in Varanasi but so too is joy. For me, this was unexpected. In fact, it's not unusual for funeral processions to include singing and dancing. Why wouldn't participants be happy when their deceased loved ones are about to be brought closer to heaven?
I had spent months imagining the last moments of John's life. In Varanasi I was able see that, as horrific as his death was, it was also a beginning. Finally, in India, I laid John's soul to rest.
Helen Suk is a Toronto-based travel writer and photographer. A passionate explorer, she encourages others to seek new experiences and see the world in a new way. She also provides travel tips on her blog,

Not Without My Passport

.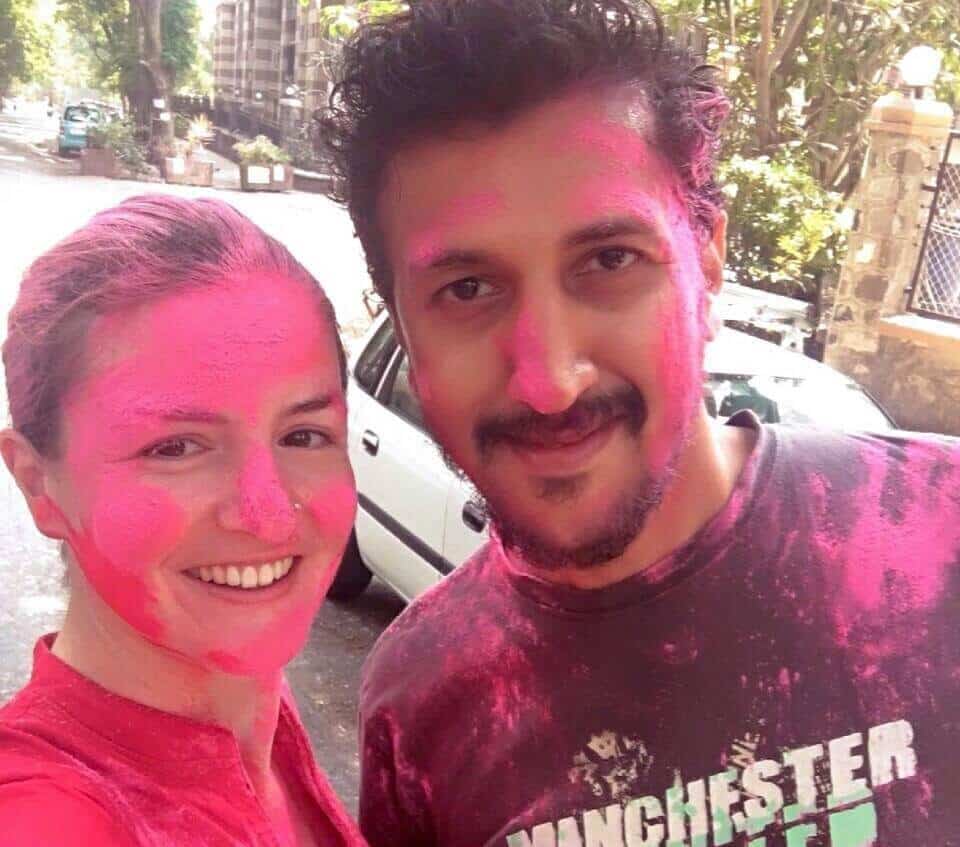 Finding Love in India
Some places that we travel to leave their mark more than others. We like to think that every place we visit changes us in some way, but in some countries that change is much more profound. In the case of my travels to India, they have completely changed my life.
Before my trips to India I would get nervous. Family and friends were never particularly understanding of why I insisted on journeying half way across the world to solo travel India. But once I settled into the chaotic peace, I would find myself more and more at home in India, learning to live by the moment and surrender just a little bit of that hard-wired need to be in control.
In 2017 my travels in India took a turn for the unexpected. A day before I was due to leave India after a month of travelling there, I met Ravi in his hometown of Mumbai. Over chai and wandering around Colaba, posing for touristy shots in front of the gateway, we discovered a connection we knew we wanted to grow. I didn't see him again for another four months. Fast forward two years and we're living on the other side of the world in Toronto, Canada, and have travelled many places in India and around the world that are new to both of us, and we've been able to see places differently through each others' eyes.
Finding love in India has shown me that the typecasting around gender roles in patriarchal societies (which India is considered) are not always true. Both of us are a long way from home – in many senses, which has taught us to be kinder, more flexible, and more understanding. I have learned a lot about what it truly means to be close to ones' family – even on the end of a phone, and Ravi has learned to make the perfect poha. I have learned that far from trying to scam people (the traveller stereotype), most Indians are incredibly kind. Back in India we have been pleasantly surprised by the number of people who accept us openly as a mixed ethnicity couple, vs the number of people who judge for breaking the mold.
Ellie & Ravi are an Anglo – Indian couple writing about mindful travel on their blog

soultravelblog.com

, they help conscious travellers find the best inspiration for their next sustainable trip.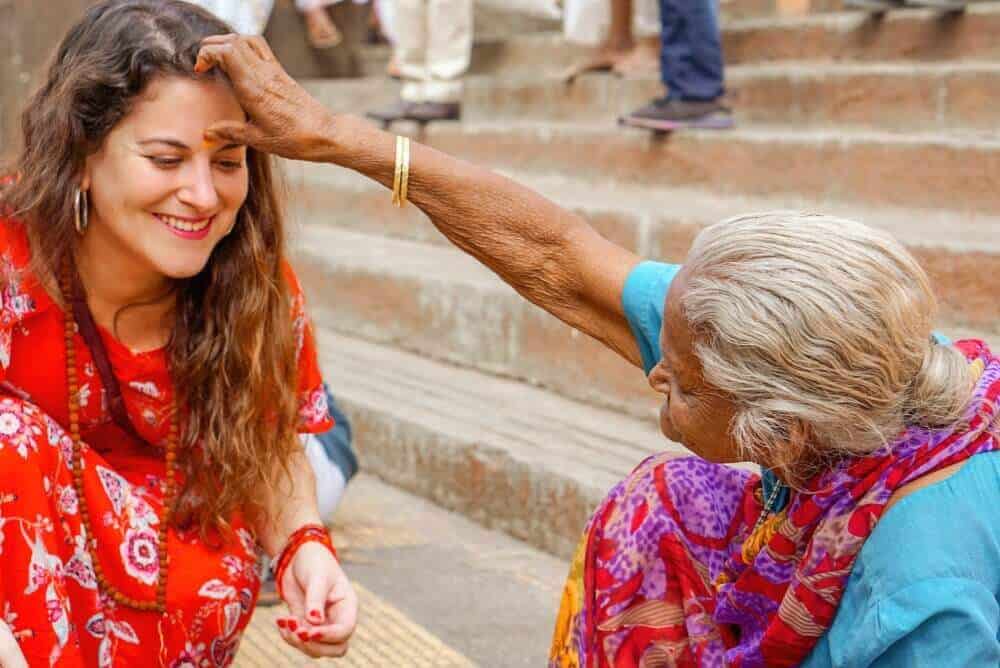 Finding enlightenment in India
It was my dream for most of my life to go to India. Around the age of 18, I was deep into Yoga, practicing and learning and even almost dedicating myself fully to be a yoga teacher.
Paths in life changed and this ever dream stayed in the dreams box until four years ago when I suddenly had the opportunity to go there. I saw myself with a one-way ticket to India with no plans, not much money, lots of fear and no idea what to expect. I was actually expecting the worse and also all my family and friends, it was that time when several cases of harm against women were busting in every media channel.
It was a time of change in my life where I was searching my passion and I was desperately needing a new path to follow more aligned with my true needs. The problem was, I was so disconnected from myself that I had no clue what to do. I then said to myself I would use the journey in India to reconnect and to find myself again. I would only leave India when I had at least a little clue about what to do with my life.
I never thought I would stay almost four months in India because at the beginning I was feeling very overwhelmed with everything, from the noises, the people, and especially the heat… Cause I was crazy enough to do my first India trip in the hottest months.
Suddenly, I remembered that I always wanted to attend a Vipassana meditation retreat and, what better than doing it near the place Buddha found enlightenment?
Those were the hardest 10 days of my life, the retreat is a silent journey where you sit to meditate for 10 hours per day, with a very strict schedule starting at 4 am! With lots of struggles I could finish the entire course and it was a few days after when I realized something had happened: I was feeling great!
India was not overwhelming anymore and I was starting to hear my feelings and my thoughts in a different way.
The days became an exciting journey, and India started to show me its beauty, in every train ride I made, in every person I have talked to, take a picture with or cross a smile. Every day was a new option to learn more about myself, to surrender to the rhythm of a country that was carrying the answer I was searching for a long time.
It was in India where I could accept my needs and what my heart truly wanted, and that was sharing my knowledge and experience with others to promote their own growth. It was in Kolkata where my blog started to have a shape and what is now my own business based on my passion. India gave me the freedom to be myself again.
Gloria Apara of Nomadicchica.com. Gloria Apara is a native of Santiago Chile with more than 20 years of travel experience, having traveled through Asia, Europe, and South America, Gloria has a wealth of travel knowledge and experience to share. A physical therapist by profession, and writer and photographer by passion, Gloria set out to make her dreams come true and created NomadicChica to inspire others to travel and empower women travels with her knowledge.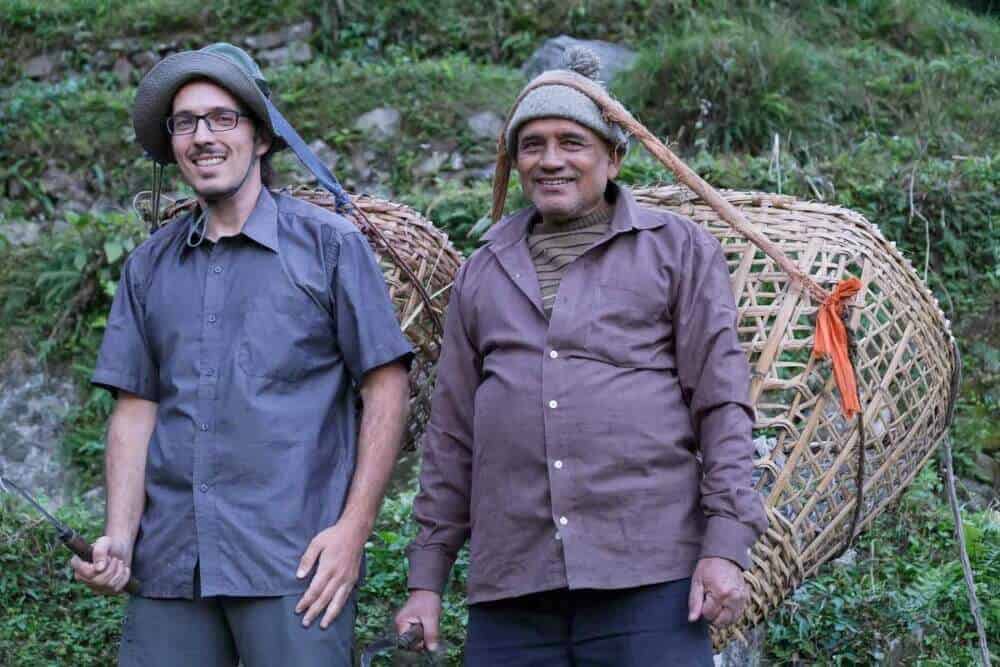 Couchsurfing in India and learning to trust
"How can you trust strangers in a country with such a high rape rate?"
This seemed to be the common mantra among my friends when I told them how I and my Malaysian wife Kit used Couchsurfing, a popular hospitality website, on most of our trips to India.
Hitting up random people on a website and asking them to stay in their homes with them didn't seem like the best idea in a nation that carries an international reputation of "rapist men" who treat their women like crap.
These are, however, big misconceptions about the subcontinent: to us, couchsurfing in India has just helped to get closer to the hearts of some of the world's most hospitable, amazing families and people. It helped us changed our ideas about India. And in truth, I believe that you won't know India well without experiencing its family atmosphere. And after having stayed with more than 100 Indian hosts over the years, we can safely say that Couchsurfing was a fantastic way to do so.
On our first Couchsurfing experience in India, back in 2010, we found ourselves in Kochi, Kerala: our first host, Nigel — a single man, truck-driver by profession and living alone in a townhouse — seemed the perfect character for a Couchsurfing horror story. Someone perfectly fitting the stereotypical image that our friends had in their minds.
But it turned out that Nigel was just the perfect host: we cooked together, he insisted we talked and partied until late at night, took so many pictures together, and even let us sleep in his own room while HE took the couch. We absolutely had no issues throughout our couple of days stay with him.
Later on that same trip, we stayed with another Couchsurfer and his family in Aurangabad. After a day out at the Ellora Caves, I returned home extremely sick in my stomach. I couldn't even move from the pain: I had caught a horrible food poisoning. And what did our Couchsurfing host and his family did for me? They let me rest on their best bed, feeding me the sweetest mangoes and porridge with milk especially cooked for myself and bought me some very good medicines out of their own pockets. They took care of me for the whole of the next day, putting me back on my feet to continue my trip through India.
To this very day, I speak almost every week to a Couchsurfer I stayed with in Lucknow, Ryan. Such a friendly, open-minded guy with a big heart. He helped me buy train tickets, anticipating the money, even before we met in India for the first time. This stuff doesn't happen everywhere in the world.
Truth be told, Couchsurfing in India taught me a lot about the reality of this much-misrepresented country: the people are good, caring and friendly. They love foreigners and take pride in showing them the true loving heart of India. And I'm sure I would have never been able to understand this, if I had only stayed in guesthouses and hotels with other tourists.
Marco Ferrarese of
monkeyrockworld.com.
India is a place for rebirth … and birth!
India was the craziest and most amazing place I have been. India also had the single biggest impact on my life by giving me two beautiful daughters.
We arrived in Bombay as newly-weds and working expats. We already knew that we would have to have an in-vitro conception, and before arriving in India we had visited several specialists in Europe. We didn't think of having IVF treatment in India, but after living there a while and researching the subject on the internet, I learnt that India is a major worldwide destination for exactly this treatment. We decided to give it a try.
On my first visit to a clinic in January, I was told I probably had a bicornuate uterus and may not be able to conceive, even with IVF. Imagine my surprise. I was 32 years old and had visited a gynecologist several times but had no idea of this problem. Now, here on my first visit to a fertility clinic I learnt that my uterus might not be able to hold a baby.
A Hysterosalpingographic X-ray confirmed that the inside of my uterus was the shape of a heart. However they could not tell whether the problem was a bicornuate form of the whole uterus or whether there was a septum dividing a shape which was otherwise more normal. To find out, they carried out keyhole surgery. I went under the anaesthetic not knowing whether they would find the situation inoperable or whether they would be able to cut out a septum and leave me all set to go.
Luckily for me, it was a septum. They cut it out and I woke up with a balloon inside me to prevent it from re-growing. Three weeks later I was back in the clinic for the IVF treatment and another three weeks after that, I was confirmed pregnant. This was just three months after my first visit to the clinic.
The IVF clinic in India was a tiny suite of two rooms opening directly onto small a public yard. The waiting room for husbands was an external verandah facing a typical Bombay rubbish dump, and before Christmas that same year, now living in a different country, I gave birth to our wonderful healthy twin girls.
India is indeed a wonderful land of magic, and if you want to learn more about our IVF in India story go to our blog.
Ania from The Travelling Twins.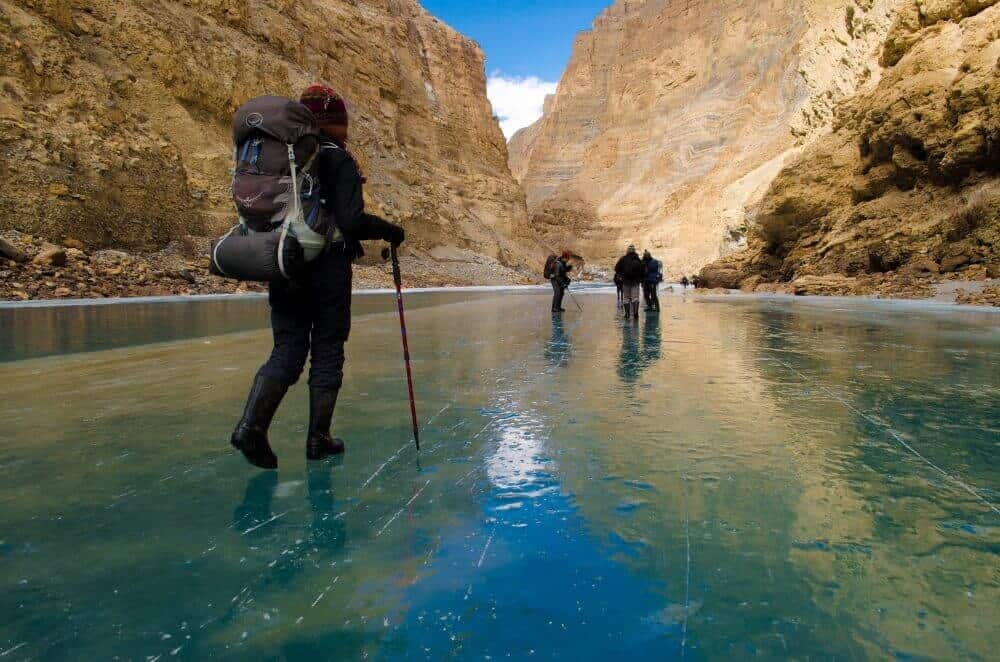 Life-Changing experience India: Three months solo hiking in the Indian Himalayas
The global media has always been on India's case – it's never safe. As a third-generation Indian Malaysian girl, it was thrice as hard to convince my parents that I planned to travel through the high mountain passes in the Indian Himalayas as my first solo trip, after quitting my job in 2016.
It was the raw and undiscovered India I wanted to see – the rugged landscapes and the people who live in their shadows. I had read books about various Himalayan ascents and knew that travelling to these places would require an immense slow travel pace, perfect for my first solo trip. In those three months, I traversed four mountainous states, climbed many mountains, and explored the remotest regions in the Himalayas.
One of my most memorable encounters was when I was in Uttarakhand and I made a seven kilometre trek and climbed a high rock, which brought me to a shrine dedicated to the Hindu goddess, Kali. It was a random hill and I was told that a German woman has been living there, off the grid, for the last 25 years. We chatted in Hindi – she speaks it fluently, while I don't – and the encounter left me awestruck. I asked what made her leave everything behind to come here and stay here, and she said it was the landscapes and the simplicity that drew her to this place, and the spiritual connection she found with the mountains in the Garhwal region.
Here I was thinking myself as the hardy traveller roving through the region and then I met this German woman. It proved that the choices you make, no matter how ludicrous it sounds to others, might be the perfect one for you. Two years later, I returned to India but this time to bicycle travel as I wanted to find carbon neutral ways to see India and experience the slow life and the traditions of these remote cultures which are often forgotten and sped past.
By Pashmina from The Gone Goat. Pashmina writes about her adventures to inspire others to be outstanding in their own way. She writes about hiking, adventure cycling to inspire people to take up adventures, they thought they could never be part of.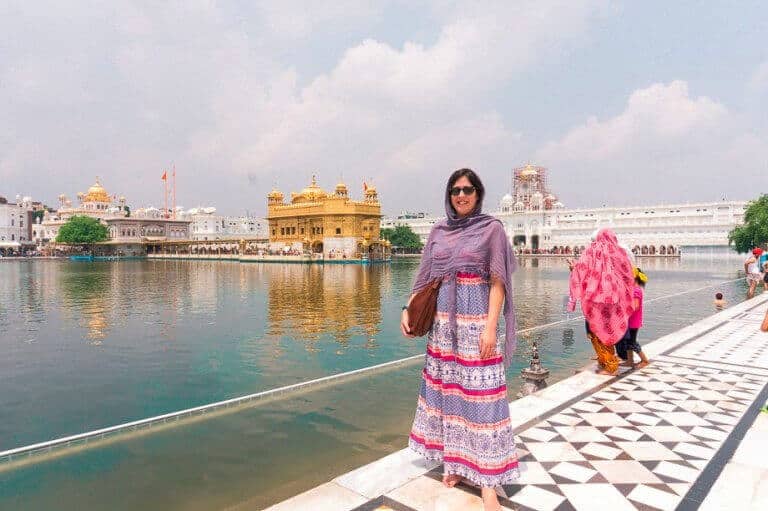 Experiencing community in Amritsar
Amritsar's Harmandir Sahib, known in English as the Golden Temple, is the most holy place to those of the Sikh faith. It attracts pilgrims from all over the world who come to worship — as such, it tends to be completely crowded, day and night.
The Harmandir Sahib is the jewel of Amritsar, a bustling city in North India, and is a must-see for anyone visiting. I was really excited to spend some time there, but also very overwhelmed. The sea of crowds was really intimidating, especially due to the sanctity of such a special place — everyone here seemed to know what they were doing, except for me!
However, as I learned more and became more comfortable, I started to really appreciate the unique and important role of this place. A shining example of this is langar. Langar is a community kitchen in Gurdwara's, where volunteers cook and offer vegetarian meals to everyone, regardless of background, religion, or caste, at no cost. Learning and participation of langar was one of my most incredible experiences in India. Langar is based on equality, and the idea that everyone in a community is equal.
After taking a plate, you sit in a long room with hundreds of others who have come for the meal and for the community connections. Volunteers walk up and down the aisles, dishing up freshly baked roti, dal, and vegetables. The food is wholesome and nutritious, but, more importantly, langar acts as nourishment for the soul and for the community. The concept of dining together, helping others who may not be able to afford a meal, and equality for everyone is so important, and something I would love to see more of throughout the world. If you ever have the chance to visit Amritsar and partake in the langar, it is likely to be one of your most profound experiences in India.
Katie Dundas, The Accidental Australian.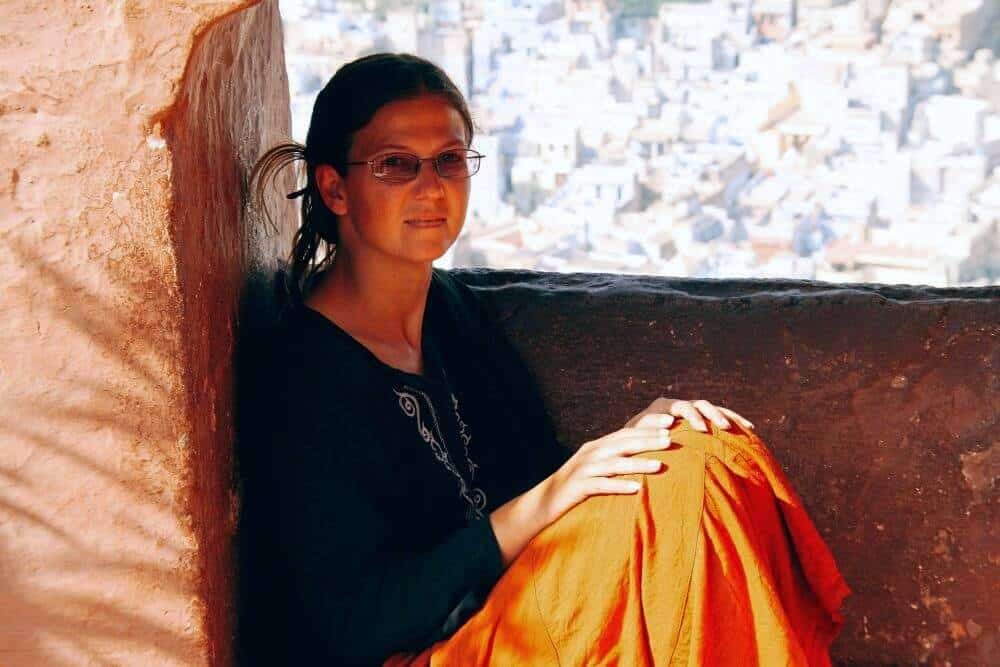 Traveling in India as a vegan
Traveling in India opened my eyes to the possibilities of living and traveling as a vegetarian or vegan. I became vegetarian while traveling in India, simply because there were so many wonderful veggie options there.
I was not yet fully aware of the animal rights issues related to meat consumption, but the fact that vegetarian meals were abundant, varied and cheaper than meat-based meals in India were reason enough for me to make the switch. I was also worried about food poisoning in India, and vegetarian options seemed safer than meat.
Experiences such as visiting a Jain-run hospital for birds and seeing how cows were revered in India planted seeds in my mind. I started to view animals in a different light. I'd always considered myself to be an animal lover, but I'd never noticed the inherent contradiction in calling myself an animal lover while continuing to eat animals.
Why did I love dogs and cats but eat cows and chickens? The answer was culture and nothing more. I had grown up in a society where eating cows was normal, but in India I realized that not all societies had the same worldview. There, cows were revered as sacred by Hindus, who were horrified by the thought of eating a hamburger made of cow flesh.
Conversely, other societies in Korea and China saw dogs as food, not as faithful and loyal companions. Which of us was right? The logical answer was that cows, dogs, chickens and cats all had equal moral value and deserved to live, so I stopped eating all animals.
A few years later, once I learned about what happens to animals in the egg and dairy industries, I eventually became vegan and started my blog, The Nomadic Vegan. This has been the most important change I've ever made and has led me to my life's true purpose and mission.
Wendy Werneth is an intrepid world traveler, vegan foodie and animal lover. She is the author of the book Veggie Planet and the creator of the award-winning vegan travel blog The Nomadic Vegan, where she uncovers vegan treasures across the globe so that you can be vegan anywhere and spread compassion everywhere.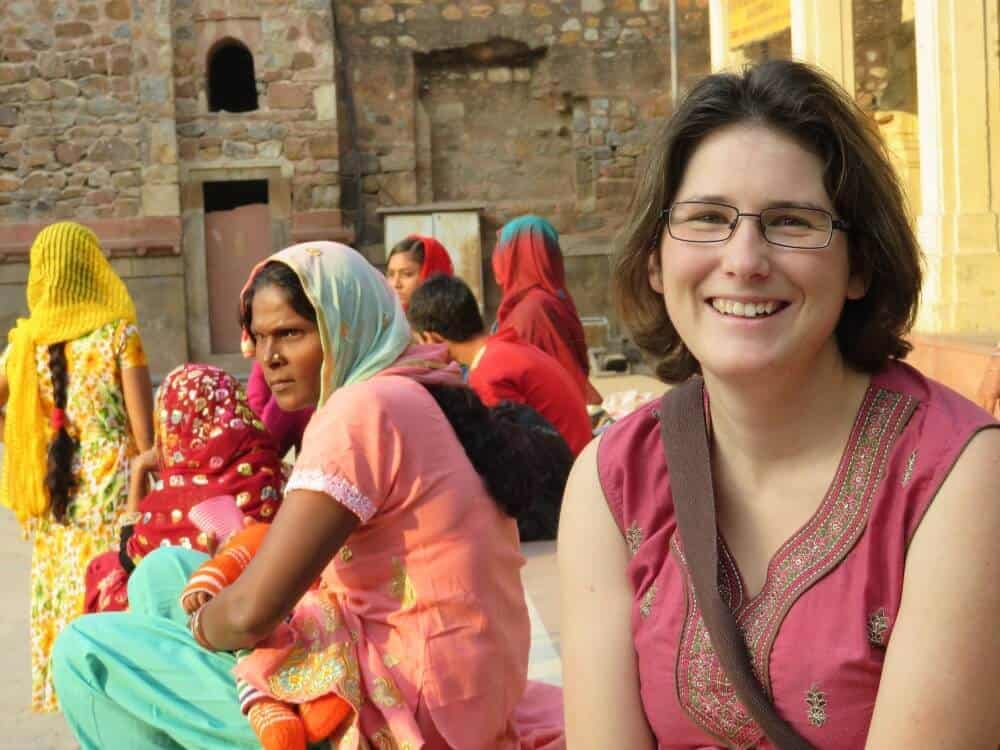 Dreaming of India
India was my very first trip as a solo female traveler. I was still in my early twenties and India had always been a dream that was about to come true. Delhi however, was a true wake up call. My first day in India was a complete disaster and I was completely overwhelmed by the chaos and sensory overload. Delhi was not at all the India full of magical palaces I had imagined.
A simple task like booking my train ticket out of Delhi seemed almost impossible with several men stopping me in my way trying to catch my attention. Initially I wanted to spend several days in Delhi, but when I finally got to the ticket office I took the first available train out of the city.
It was there that I got to know a different side of India. One that I did not really expect either. While waiting for the train to leave one man asked me to keep his grandmother company because she had to travel all alone. As he waved us goodbye I wasn't sure what to do. She didn't speak any English, but hospitality needs no language. Soon she was sharing all her food with me and kept smiling.
It wasn't the last heartwarming and welcoming experience I had in India. When I fell ill in Fatehpur Sikri the hotel owners kept bringing me tea and homemade medicines. My tourguide in Jaipur invited me at his family's home for dinner and in Udaipur I received a free tour through the bazaar.
It was the people that made me fall in love with India. It was maybe not the easiest destination for my first trip as a solo female traveler, but it gave me the courage and self confidence to travel the world. Yet, there is no country like India and Delhi is now one of my favourite cities. I came back several times and every time I love India more. With so much diversity there is always something to learn and I always return home with new experiences of Indian hospitality.
Ellis is a cultural anthropologist from the Netherlands who has travelled for more than 20 years to over 50 countries along the ancient Silk Road with a special love for India and Nepal. This geeky and introvert travel blogger is a lover of good food, mountains, nature, wildlife and everything that lightens up the night sky. Ellis Veen of Backpack Adventures.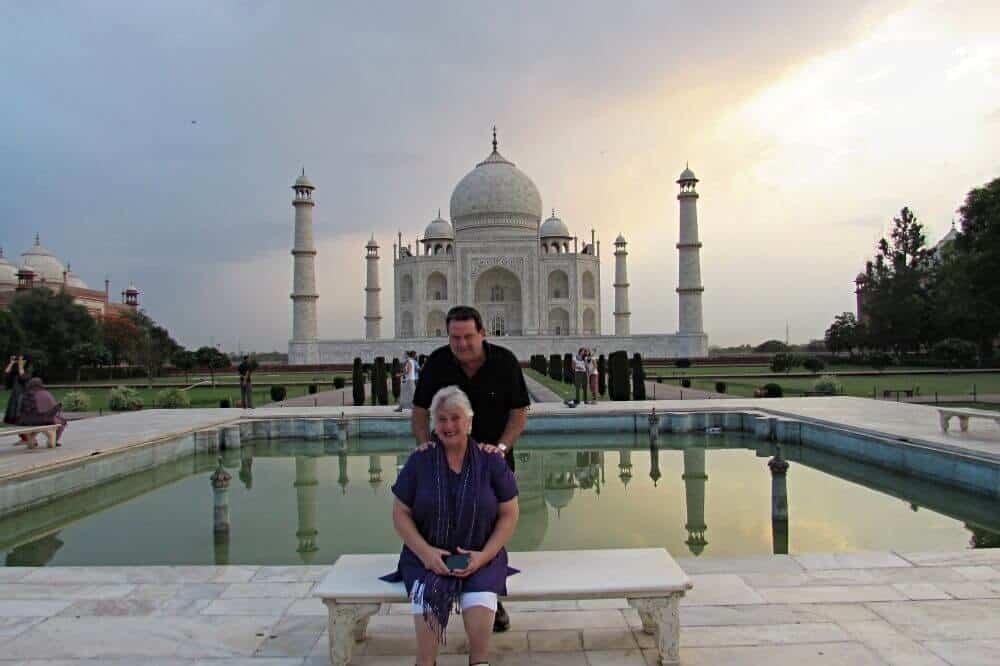 Life Changing India
We have spent a lifetime exploring the world and have had the opportunity to tick off many bucket list destinations. When choosing our next travel destination, India was often thrown into the mix but quickly dismissed as being too difficult.
We had experienced years of family illness and loss, which left us feeling empty and exhausted. We decided to take a trip around the world, visiting places we had always dreamed of, and this time India made the list.
Truthfully, from the moment we booked our flight to India, we were doubting our decision. Would we like it? Would we find it too confronting? Most importantly, would we get sick?
These things went through our mind but in the end, we fell in love with India and it became our most memorable travel experience.
Arriving in India
Our late-night flight arrived in Delhi and soon we were being slowly driven along a busy expressway. The chaotic traffic was choked into a gridlock, a sea of cars that went on as far as the eye could see.
The never-ending shriek of car horns and thump of Bollywood movie tunes filled the air, as vibrantly decorated trucks and cars battled their way through the night. We were in India and it filled me with excitement.
Highlights of India
India is a country that filled me with emotion. During our stay we explored many ancient palaces and forts, their faded grandeur a testament to the passage of time and tribute to world where luxury, beauty and grace once reigned supreme.
Like most people our main motivation in coming to India was to see the Taj Mahal. We arrived at the Taj Mahal at dawn. Framed by the dark arches of the Great Gate, the Taj Mahal glowed a soft pink against lilac skies. The Taj Mahal touched my heart and I was so struck by its beauty that tears streamed down my face and I was unable to stop them falling.
In Jaipur we visited the Govind Dev Ji Temple, a day I will never forget. The clash of temple bells, cymbals and the rhythmic chanting of the devoted crowd, made its way straight to my soul. Again, the tears started falling and I was powerless to stop them.
To this day I don't know why the Taj Mahal and Govind Dev Ji Temple moved me in such a way. In the past I had visited many iconic destinations and religious sights, none had reduced me to tears and none had given me such a sense of release and peace.
Life After India
After India we returned home to Australia with a deep feeling of peace. All the stress and pain of the last few years had been lifted from our soul. The feeling of loss was still there but the pain had been soothed by a thankfulness and acceptance of our place in the universe.
Not long after visiting India, we re-examined our life choices. Knowing that life is short we set off to travel full time. India remains close to our heart and we still retain that sense of peace we discovered almost four years ago.
India has a reputation for the spiritual and mystic, a certain something that draws people to it. India is confronting, dirty and chaotic but it is also steeped in history, exceedingly beautiful and one of the most fascinating countries on the planet.
By Rosalind Cuthbertson of Frequent Traveller. Australians Ros and Alan Cuthbertson quit their conventional 9 to 5 lifestyle to travel the world full time. For part of the year they are based in vibrant Thailand. It is from here that they regularly travel to nearby Asian countries sourcing content for their travel Blog Frequent Traveller. When not exploring Asia, they travel further afield and have over the course of the last few years travelled to many European destinations, as well as North and South America.
---
PIN it on Pinterest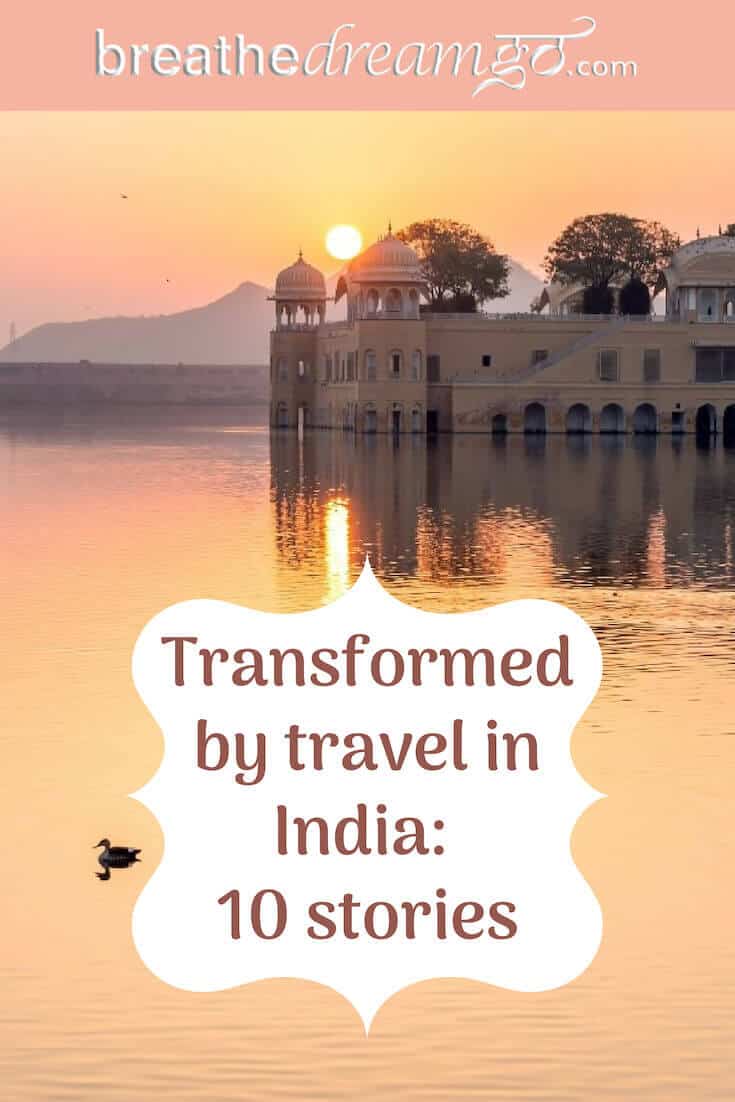 ---
If you enjoyed this post, you can….
Sign up to The Travel Newsletter in the sidebar and follow Breathedreamgo on all social media platforms including Instagram, TripAdvisor, Facebook, Pinterest, and Twitter. Thank you!