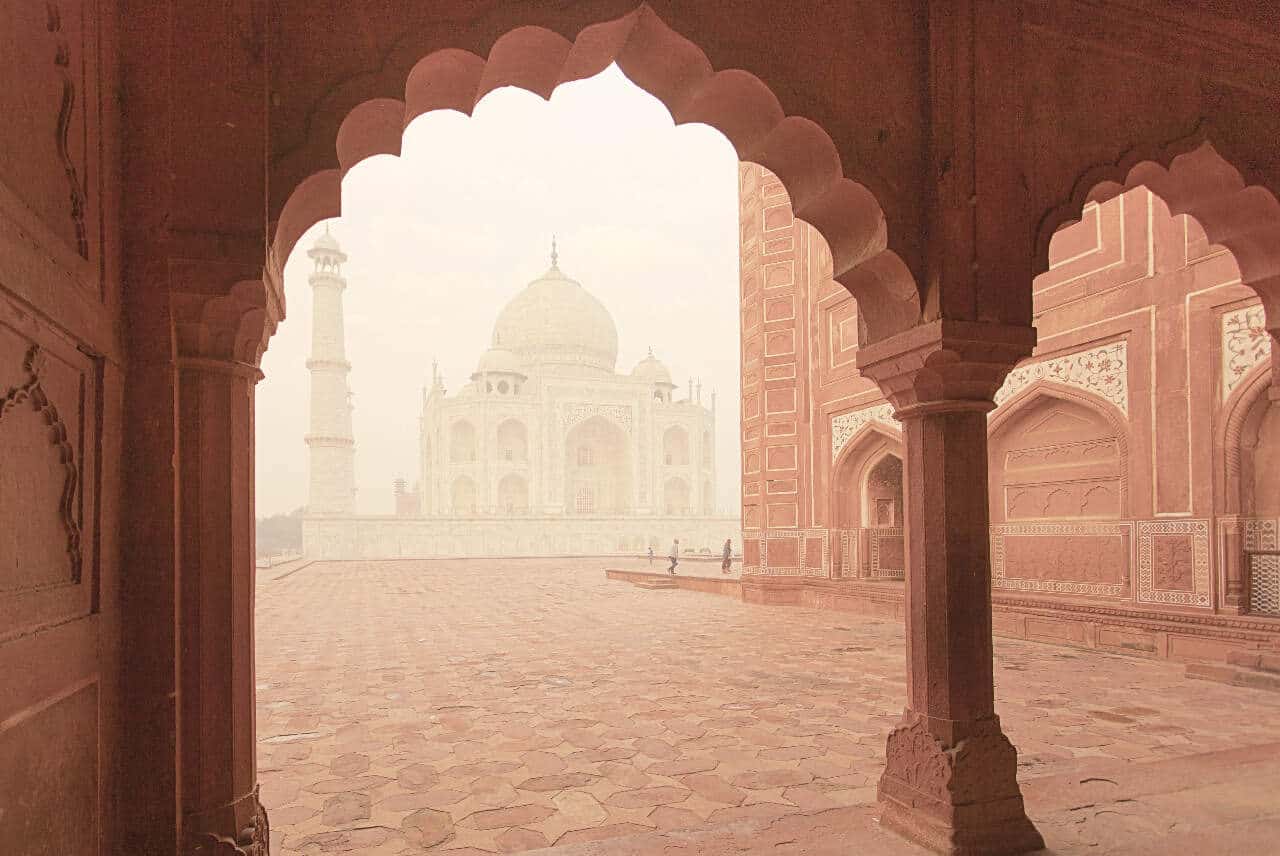 My top 20 reasons to visit India are just some of the things I love!
There are so many reasons to love India, so many reasons to visit India. I had a very hard time limiting myself to just 20, but you have to start somewhere! India is a unique place, different from many travel destinations. It gets under some people's skins. You either love it or hate it — but for the people who love India, it's an incredible place to travel. I fell in love with India on my first visit, back in 2005. And it didn't take long, either. I think I was smitten my first day in Delhi, walking in a park at sunset, watching peacocks dance as the sky turned pink. Since then, I have spent more than six years travelling — and now living — in India.
---
Pin it on Pinterest

---
People
The people of India. They lead with their hearts, they're warm and friendly, and they will be there if you're in trouble. I know this from vast personal experience, more than six years of living and travelling in India. When people ask me, how can you travel solo in India, I always reply, "The people." I know there will be someone there to help if I need it.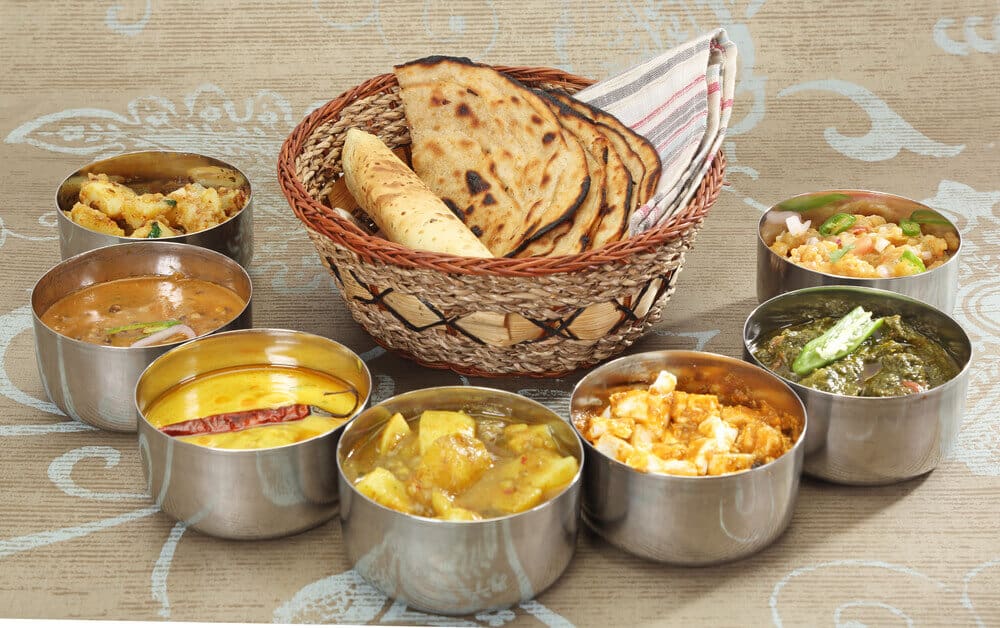 Indian food
There really is no food quite like Indian food. Most of the time, it's an explosion of taste! But it's also extremely diverse. In this post, 20 famous India foods, you can read about some of the most popular dishes. The rich cuisine of the north, full of butter and spices, the rice-based dishes in south India, the street foods and snacks, the chaats and mithai (sweets), the thick lassis and steaming chai… Travelling to India just for the food alone would be worth it.
The Taj Mahal
Yup, it is. The Taj Mahal is simply the world's most beautiful building. This is one of those rare times in life when all of your expectations will be blown away, no matter how much hyperbole you've been exposed to about it; no matter how many pictures you've seen; no matter how much poetry you've read. Tagore had it right when he wrote the Taj Mahal is, "a teardrop on the face of eternity." See it at sunrise, put up with Agra, do whatever you can, but make sure the Taj Mahal is on your itinerary or you will kick yourself for eternity. It is most definitely one of the top reasons to visit India!
Yoga
There are many Yoga teachers, schools and Yoga ashrams in India to choose from, but you don't actually need to study Yoga to absorb its essential teachings about flow, oneness and finding your inner stillness. Just about everything that happens when you're traveling in India is an exercise in Yoga. Train delay? Perfect time for meditation. Aggressive touts after you? Practise accessing your inner witness and not reacting. Dose of Delhi-belly? Go with the flow (literally) and remember this too shall pass. Yoga is one of 13 things that have been inscribed as UNESCO Intangible Cultural Heritage elements.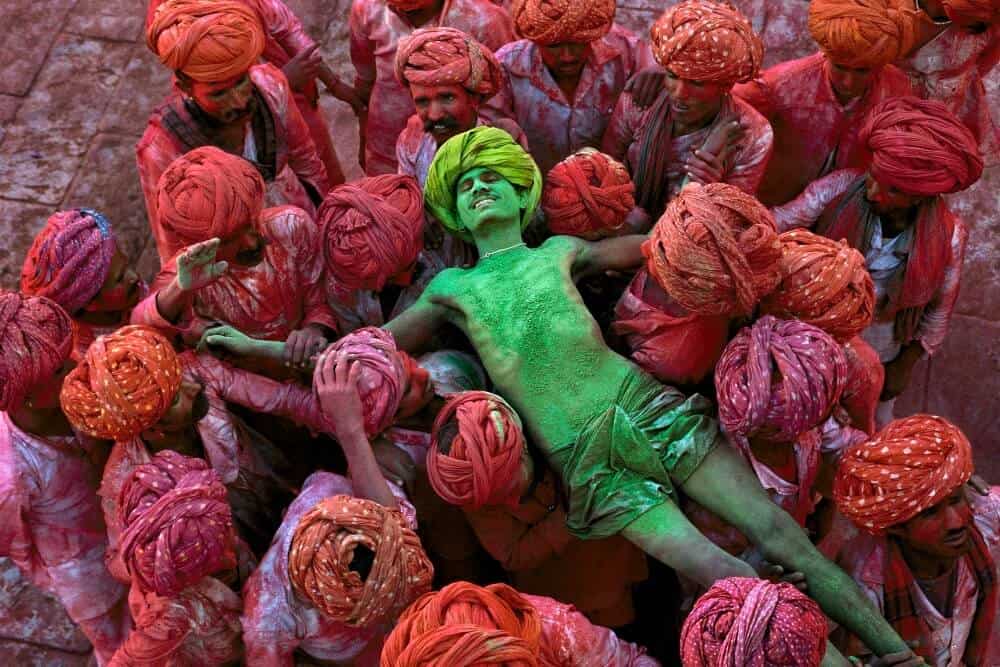 Festivals
There's a festival just about every day in India. You name it, and there's a festival for it: elephants, camels, unmarried women, kites, the nectar of immortality, Krishna's birthday, Rama's return from exile. Holi is a favourite of locals and visitors alike. Also called the Festival of Colour, people throw coloured powder at each other and eat sweets in a frenzied celebration of spring. Another favourite is Diwali. Called the Festival of Lights, it takes place in the fall. On the big night, the sky lights up in a blitz of fireworks that last hours and hours and hours and hours… These are the Top 5 Festivals of India.
Spices
If you don't like spicy food, don't go to India. It's not that you can't avoid it …. But what's the point?! Opinion is divided as to whether the state of Rajasthan or the southern city of Hyderabad has the hottest food, but you can find hot and spicy dishes all over the country. Indians put spice in everything, from cut fruit, to milk drinks, to stuffed bread. If you're worried, order some dahi or curd (yogurt) or a sweet or salty lassi (yogurt drink). The yogurt quenches the fire in your mouth.
The Himalayas
Many of the world's highest mountains – including the top three, Everest, K2 and Kanchenjunga – are part of this vast range that runs along India's eastern border for more than 2,400 kilometres. These are also some of the world's most sacred mountains. A visit to India is not complete without a stop at a hill station like Simla or Darjeeling, or a sacred city in the foothills, like Rishikesh. The mountains are ideal for adventure travel, spiritual pilgrimage, Yoga, leisure, honeymoon, family vacations or just getting away from it all. Read about my Himalayan adventure here.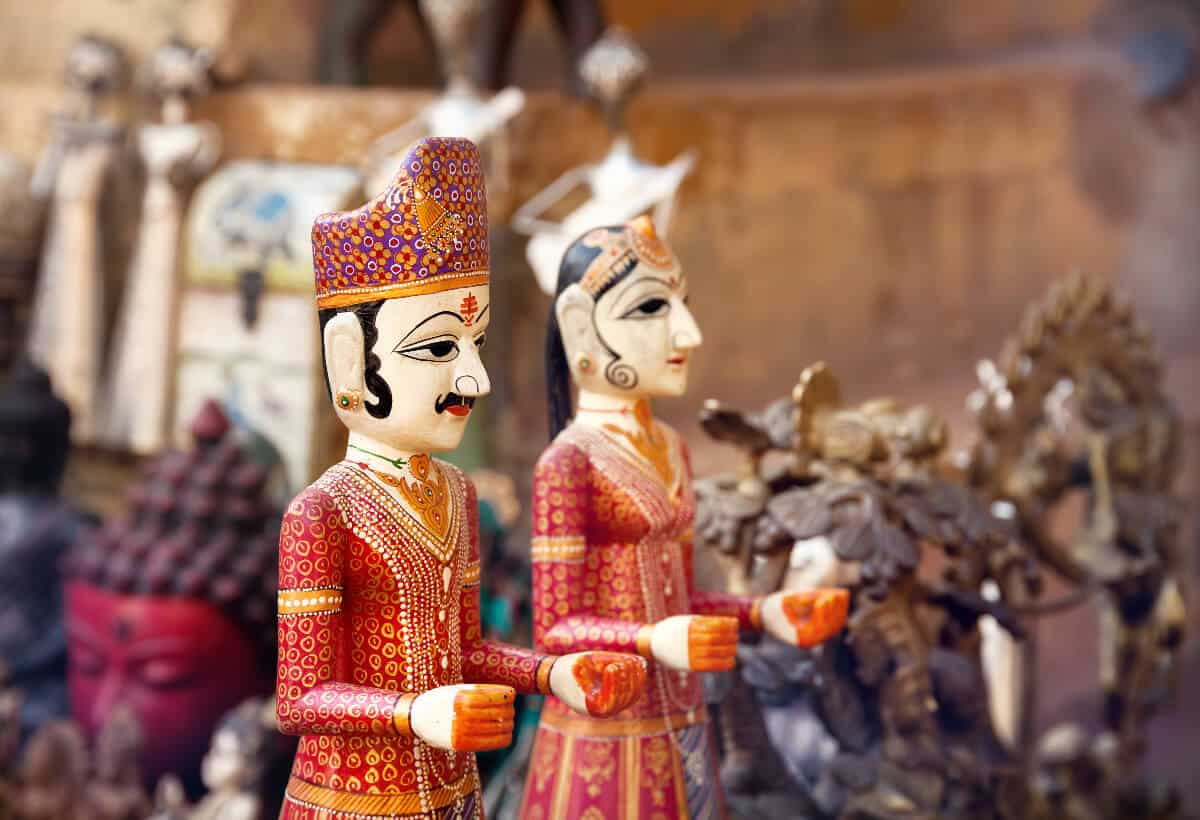 Shopping
In India, a shopping trip to the market or bazaar is much more than a shopping expedition: it's full-on cultural immersion. The markets are incredibly lively, full of colourful merchandise and even more colourful characters. And some of them, like the medieval lanes of Old Delhi, are like a journey into India's storied past. Go with the unhurried zeal of an explorer, enjoy the process of finding a treasure and get into the spirit of the place by haggling over the price. In India, the fine art of bargaining is part custom, part relationship building exercise and part spectator sport. Don't let shyness or misplaced ethics keep you from partaking in India's favourite pastime.
Chai
How do I love thee? Let me count the ways! Every cup of chai is different, a different combination of milk, spices, and sugar. Most of the time, it's thick and sweet, sometimes it's very gingery. I have rarely met a cup of chai I didn't like. Chai in India is more than a drink, it's a social ritual that binds and unites the entire country. Having a kullad chai at a train station in India is a sublime experience.
Beaches
India has 7,500 kilometres of coastline, and though not all of it is pristine, there are some wonderful stretches, especially in Goa (which tends to be touristy) and Kerala. Most tourists flock to the well-known beaches, which means it's easy to get far from the madding crowd. Try Gokarna in Karnataka, the beaches of the Andaman and Nicobar islands, Tarkarli in Maharastha or Puri in Odisha. Wherever you go, you can find options at each end of the budgetary scale, from tiny beach shacks for 400 rupees per night to seven-star luxury resorts that provide you with your own butler.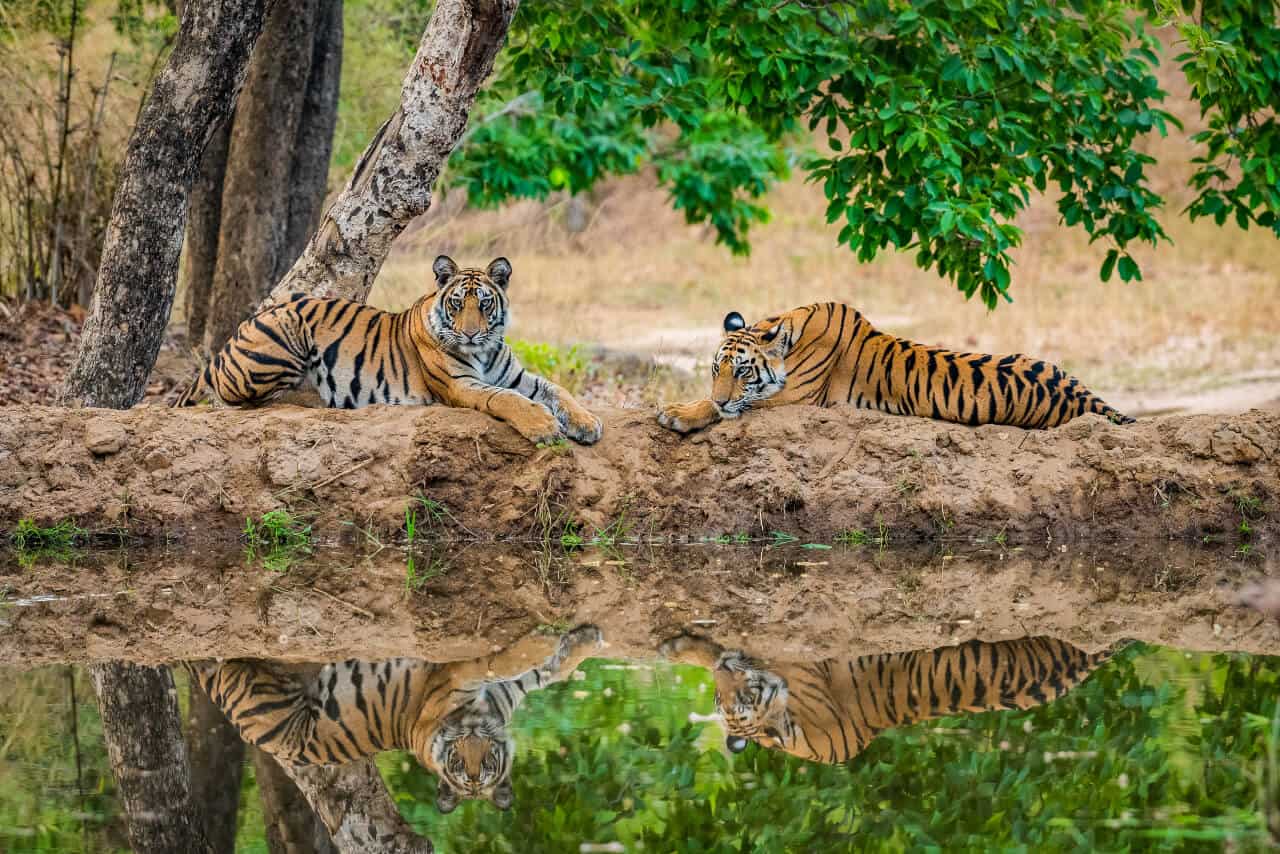 Tigers
India is home to about 70% of the world's wild tigers. And with about 50 tiger reserves, there are plenty of places to try and spot one in the wild. My two favourite places are Kanha National Park and Bandhavgarh National Park, both in Madhya Pradesh. I have seen 23 wild tigers in these two tiger reserves in the last few years. Wildlife safari, whether you see tigers or not, is one of the top reasons to visit India from October to June.
A long train ride
Taking the train in India is one of my favourite adventures. Preferably overnight. Indian Railways is the world's largest employer, and the train system in India is extensive to say the least. There are several grades of trains – the best are Shatabdis and Rajdhanis – and three main classes: first, second and third. Second class (2AC) is usually a good choice with four bunks per compartment, each separated by a curtain; but an overnight train ride in first class on a Rajdhani train is a nice treat (though don't expect luxury, especially in the bathroom). If you REALLY want to splash out, the Maharajas' Express is the world's top luxury train.
Jugaad
A tricky concept to explain … but an easy one to grasp if you see someone riding a bicycle piled mile-high with baskets or milk jugs, or a catastrophic-looking telephone pole mangled with a million wires. Indians are masters at the ingenious solution, the creative, out-of-the-box thinking that results in some of the strangest, most unlikely things you will ever see … that work! I personally have a lot of respect for Indian jugaad, for the fine art of making do. It shows both intelligence and resilience in equal measure.
Jugaad is … living culture embedded in everyday life." Shila Desai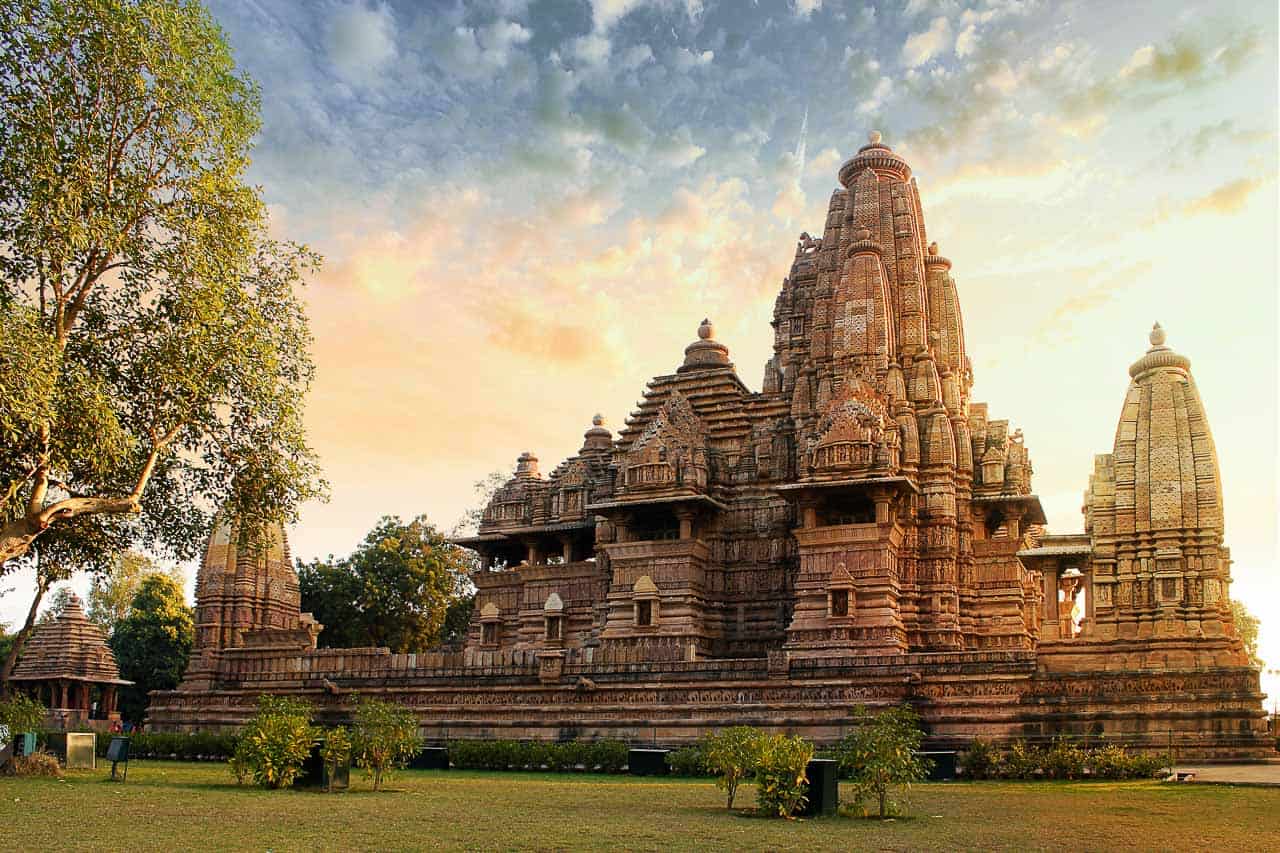 The rich architectural heritage
The caves of Ellora and Ajanta, for example. Ajanta is older and full of Buddhist paintings; Ellora is bigger and features carvings and rock-cut architecture. Both Ajanta and Ellora are within an easy drive of Aurangabad, a nondescript city about a nine-hour train ride inland from Mumbai. But the mere facts do not prepare you for the magnificence of these UNESCO World Heritage sites, second only to the Taj Mahal. The entire two days I spent exploring them I kept thinking, why don't more people know about these!? But I can say the same thing for Khajuraho, Mandu, Hampi, and so many other stunning heritage sites in India.
Sensory overload
India is a place to be experienced not visited, and the culture shock that jolts your system – often into a heightened sense of awareness and perspective – is part of the fun. So, throw yourself into the mayhem and learn as quickly as you can to enjoy it. You may find that there's a lot to be said for chaos – and a lot to be said for learning to let go and go with the flow. At the very least, life back home will seem a lot easier to handle.
Bollywood
India is the world's leading movie maker. They make more movies than anywhere else. Not all are Bollywood movies — which refers specifically to Hindi movies made in Bombay (now Mumbai). There are movies made in many different parts of the country and many different languages. But many of the big stars are in the Bollywood films, and many of the big blockbusters, too. Watching a Bollywood movie in a cinema hall in India — especially the famous Raj Mandir in Jaipur — is an experience to remember. There are a lot of great movies about India you can watch before your trip, to get you in the mood.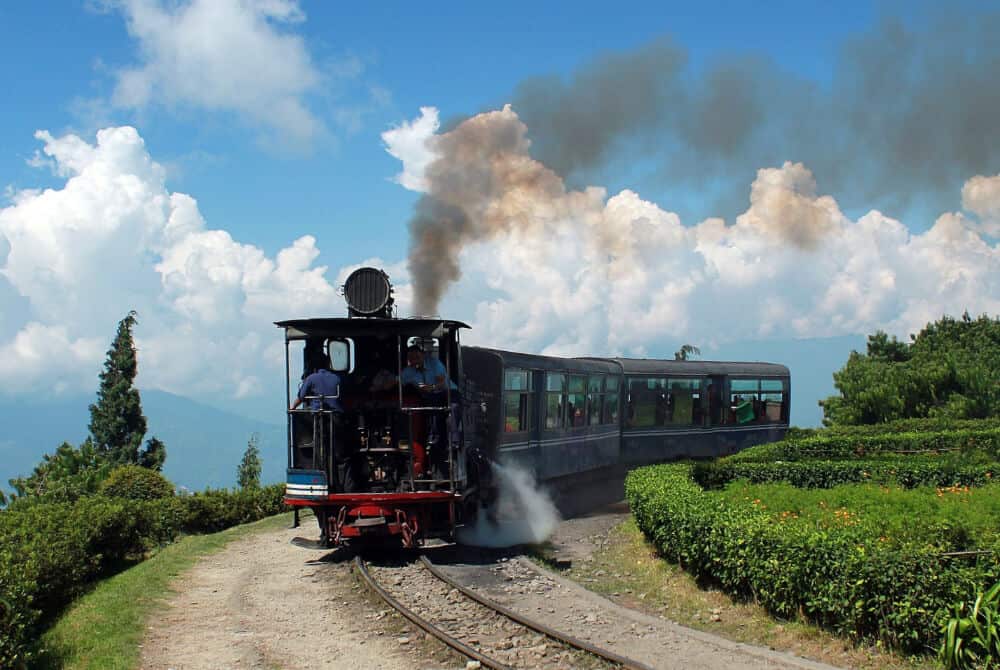 Hill stations and toy trains
In the heat of summer, many people in India head up to the hills. From top to bottom, the country is dotted with hill stations — charming towns at high altitudes with temperate climates. Many of them were built by the British Raj and still retain some colonial architecture and traditions. Nainital, Mussoorie, Darjeeling and the Queen of the Hills, Shimla, are all just a wee bit Ye Olde England. To get to Shimla and Darjeeling, you can also enjoy the novelty of going up by "toy train" — antique steam trains that run on narrow gauge lines. They're very cute but very slooooowwww … you can literally get out and walk beside them as they chug their way up! In summer, hill stations are one of the top reasons to visit India.
Monsoon
The southwest Indian monsoon starts in June and sweeps across the country for the next few months, bringing much needed refreshment to the people of the subcontinent. It's a very special time to be in India, as everything bursts into bloom, and life slows down. There's a feeling of timeless leisure in the air, and many people feel it's the most romantic season of the year. You can read my post, Chasing the Indian monsoon to find out some of the best places to enjoy this natural phenomenon.
Ancient rituals
India is blessed with a culture that is unbroken. There are traditions and rituals that stretch back millennia and are still enacted, virtually unchanged, today. When you enter a hallowed space such as an ancient temple, you can take part and experience Hindu rituals or Buddhist meditations that are as old as time. There are so many places, all over the country, where you can witness this such as the Ganga Aarti in Varanasi (one of the world's oldest cities). If you take part in Yoga in India, especially in north India and the Himalayas, you are joining a tradition that goes back four millennia.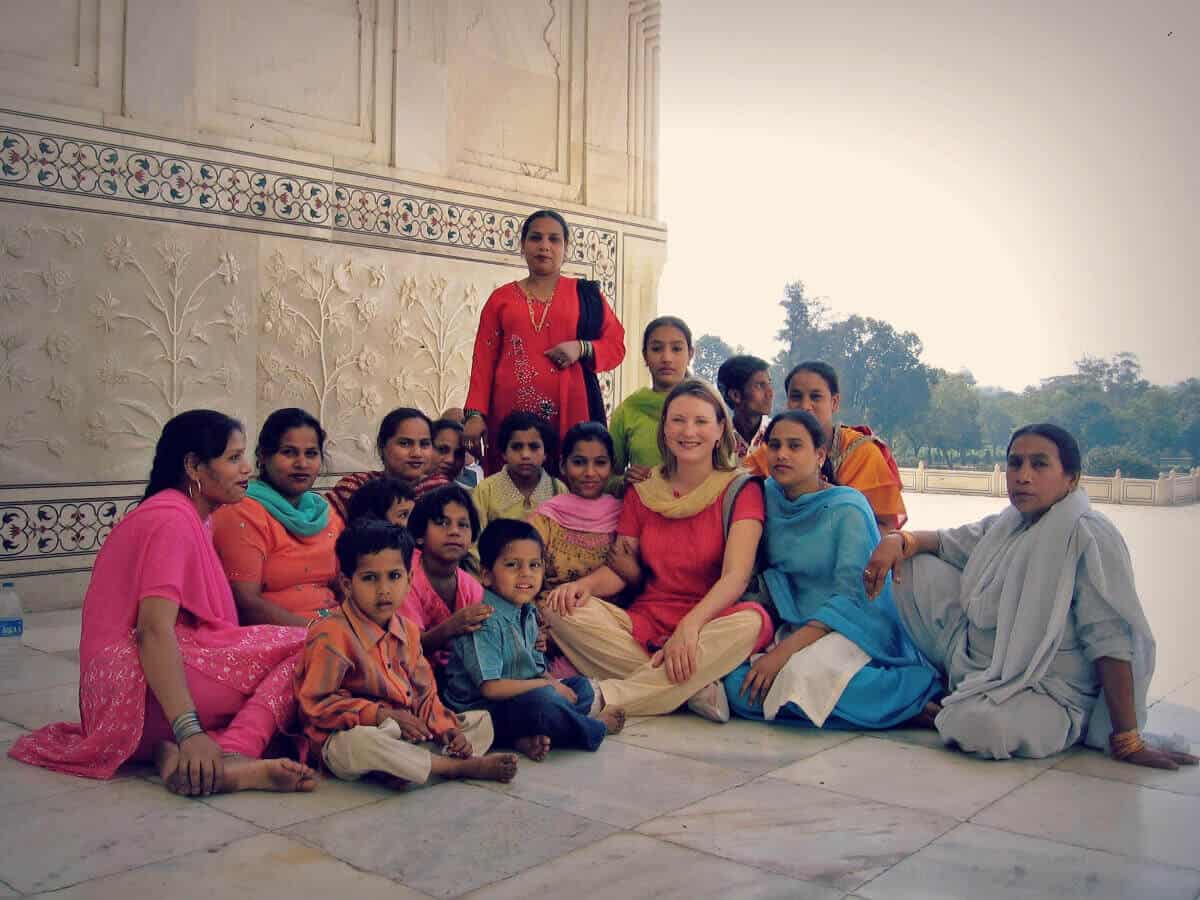 Personal transformation
People have been coming to India on journeys of personal discovery and spiritual quest forever. Many people think Elizabeth Gilbert — who wrote about visiting India in Eat, Pray, Love — was the first spiritual seeker to come to India, but she is one of many in a long, time-honoured tradition. This could be the best reason of all to visit India — to discover yourself in India. It certainly worked for me. I came to India for a six-month journey in 2005/2006 and it was completely life changing. I recovered from grief-induced depression, discovered a new home, started a new career, and have had untold adventures.
---
Photo credits
Toy train in Darjeeling image by Vikramjit Kakati from Pixabay
---
If you enjoyed this post, you can….
Sign up to The Travel Newsletter in the sidebar and follow Breathedreamgo on all social media platforms including Instagram, TripAdvisor, Facebook, Pinterest, and Twitter. Thank you!