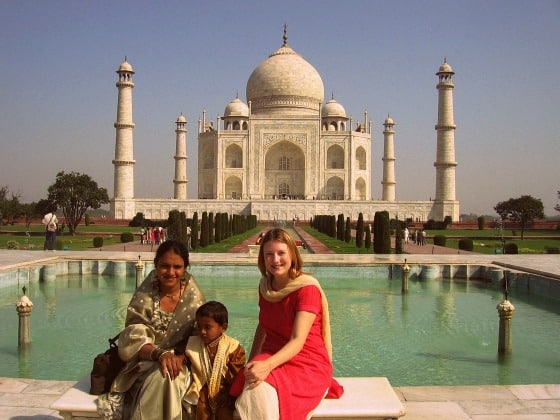 Breathedreamgo is five years old and I'm about to leave for my seventh trip to India
LAST YEAR ON THIS DATE, I wrote a blog post called Fours years of dreaming and doing all about my journey as a travel writer and blogger, and as someone who is (finally) actively "following my bliss," pursuing my passions and building the life of my dreams.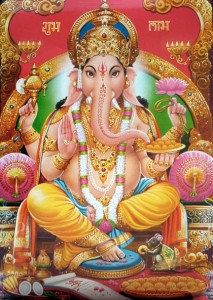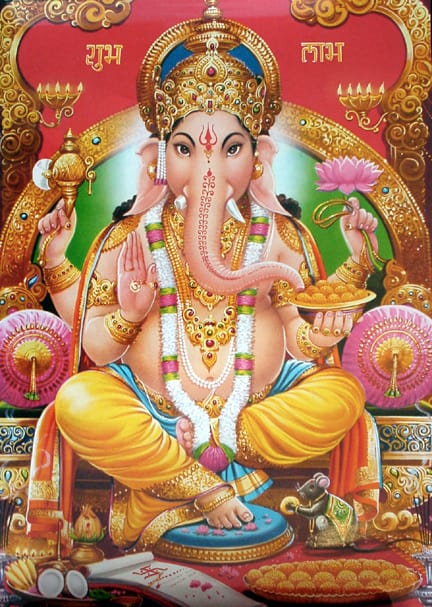 I launched Breathedreamgo on August 23, 2009 — hurrying web designer Jennifer Johannesen to make the deadline because it was Ganesh Chaturthi, the celebration of the beloved Hindu god of luck, auspicious beginnings and travel. Ganeshji has always protected me on my travels, and I am very grateful. (This year Ganesh Chaturthi is August 29.)
This year I am in a more upbeat mood than this time last year, as I can now begin to see a way to build a sustainable career from content marketing and social media consulting. My sister Victoria and I are developing a company called BDG Social to offer these services, and in fact our first client is the Canadian Tourism Commission. We have been promoting tourism to Canada in the India market online, through blogging, social media postings, syndication and more. You can see all of our Canadian posts here in this section of the site.
My big news is that I'm about to embark on my seventh trip to India. I am leaving in early September and will be there for at least four months, maybe longer. Every trip to India changes me in ways I cannot anticipate … and I wonder what this trip will bring.
My goals are to be present, go with the flow, look for unique stories and continue to hone my story telling skills, and somehow convince the Indian tourism industry of the value of working with me, and with other professional "content creators / marketers" i.e. bloggers.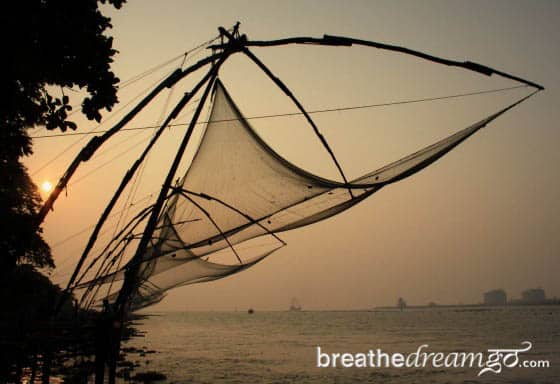 Here's a brief overview of my travel agenda
September
I'll be in Delhi the first week of September staying at the lovely Thikana. I have long wanted to stay at this very special boutique hotel in South Delhi. I can't wait. I will be writing about this place for sure!
I'll be speaking at the Indian Association of Tour Operators Convention in Delhi, about "How to make content marketing work for you." Wish me luck! India is lagging way behind in using digital media to promote tourism.
Then I am off on a whirlwind trip to Srinigar in Kashmir, to Leh in Ladakh and to Manali in Himachal Pradesh on a trip hosted by India Tourism. I'm very thrilled to go to two new states and three new places. I've already been to 15 states, so I will be moving towards my goal of all 28 29.
Finally, towards the end of September, I have been invited to attend the Kerala Travel Mart. I am delighted to go and meet with many tourism operators, resorts and Ayurvedic centres in Kerala, and to stay an extra week to relax and enjoy the beauty of "God's Own Country."
October
Most of October is dedicated to my Mirabai Expedition. I received an Explorer's Grant from Kensington Tours to follow in the footsteps of Mirabai through Rajasthan, Gujurat and to Vrindavan. You can read more about this cultural expedition here.
October 23 is Diwali and I will be in Delhi, celebrating with my Indian family.
At the end of October, I'm leading an all-women's tour called Legends of the Maharajahs and Mirabai with Kensington Tours. There's still spaces if you want to come! We'll be seeing some of India's most romantic and ravishing sites, and visiting the Taj Mahal by the light of the full moon.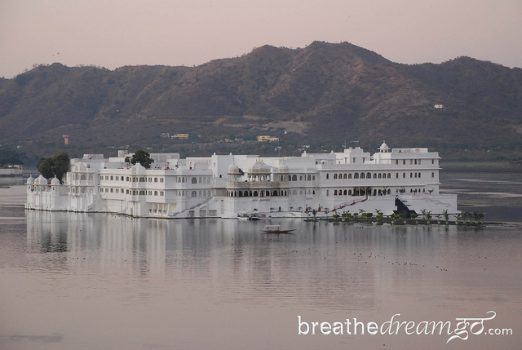 November
In November, I'm very excited about attending the first Travel Bloggers Conference in Asia in Sri Lanka. It's a join effort between the Professional Travel Bloggers Association, Cinnamon Resorts and Sri Lankan Airlines. It's my first time in Sri Lanka, and I'm really looking forward to it. I'm also thrilled to see a professional travel blogging conference finally come to Asia!
On November 24, my ashram celebrates its 25th anniversary. I am planning to be at Aurovalley Ashram, near Rishikesh, to celebrate with Swami Brahmdev and my ashram family. It's also my mom's birthday, she would be 84 if she were here with us.
December
Currently, December is open, but I hope to be back in South India as North India is too cold for me in December. Looking for options in Kerala, Goa, Karnataka. I really want to finally visit Hampi! Also would love to go to Madhya Pradesh for the first time to see Khajuraho and a tiger or two.
So those are my plans, based entirely on my travel dreams. What are your travel dreams? Will your travel dreams and mine cross paths? Let me know in the comments!
And finally … thanks so much for reading and coming along with me for all these years. We are indeed on a journey together, with a purpose that often seems mysterious and an end that, though certain, seems inconceivable.
---
If you enjoyed this post, please sign up to The Travel Newsletter in the sidebar and follow Breathedreamgo on all social media platforms including Instagram, TripAdvisor, Facebook, Pinterest, and Twitter. Thank you!