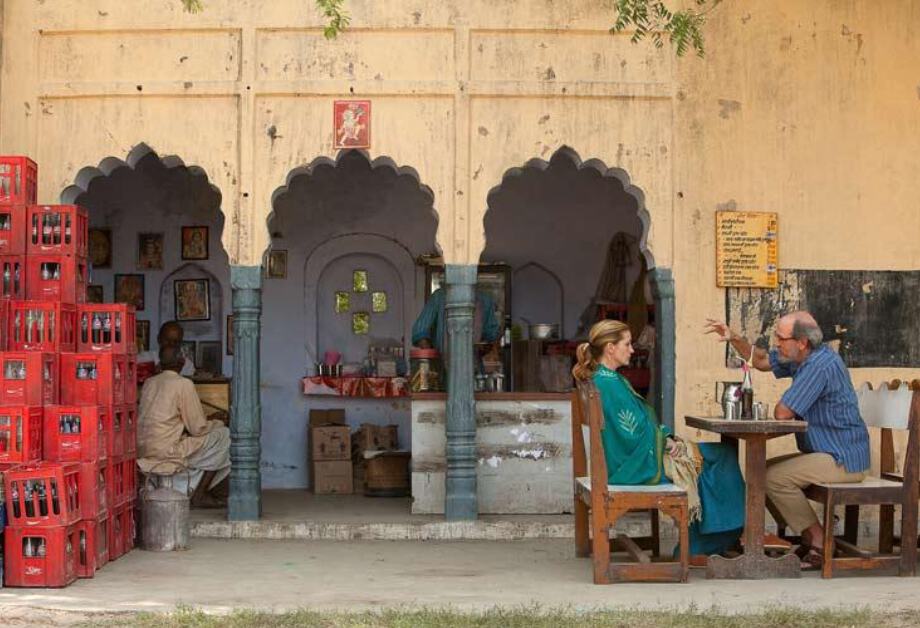 Elizabeth Gilbert, author of Eat, Pray, Love, returns to visit India
Elizabeth Gilbert, author of Eat, Pray, Love, travelled to India in 2004 as part of the three-country journey she wrote about in the book, a publishing phenomenon. She also went to Italy (Eat) and Bali (Love). But it was in India that she learned to Pray, while at an ashram.
Eat, Pray, Love – a book about Elizabeth Gilbert's quest to find "everything" – was published in 2005 and went on to become an international bestseller with more than 10 million copies sold worldwide. Time Magazine named Gilbert one of the 100 most influential people in the world in 2008.
Elizabeth (Liz) Gilbert returned to India in 2020, for the first time since publishing the book, to attend the Jaipur Literature Festival, the UtsavaMaa Festival and to travel. She has documented her travels on her Instagram page and seems to be thoroughly enjoying herself. I was lucky enough to hear her speak and meet her at the Jaipur Literature Festival, and as always she inspired me with her words — which were largely about the liberation of women.
TIP: If you plan to visit Bali, check out this post about Best Offbeat Places to Visit in Bali to experience authentic culture. And if you do go to Italy, read The 15 Best street food in Italy .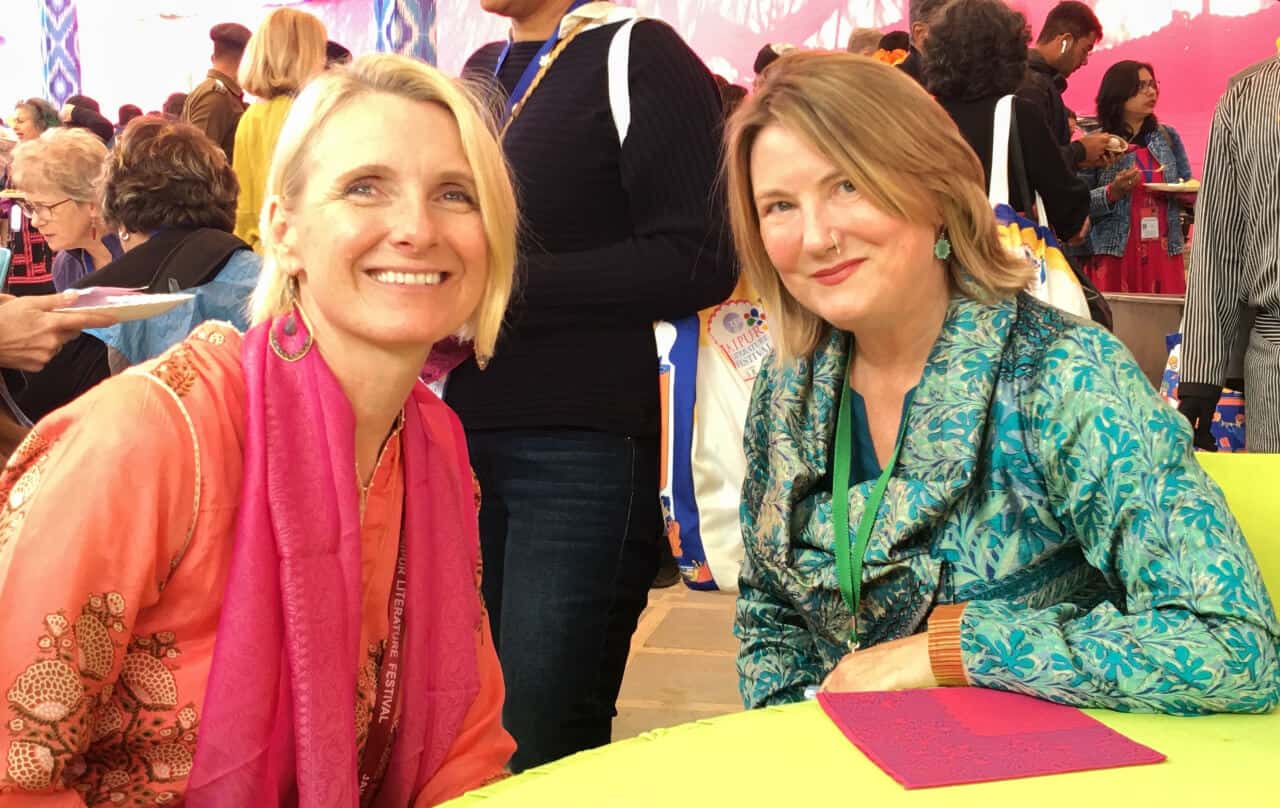 This is exciting news for me because I am a fan, because my journey parallels hers in uncanny ways, and because I think it will be good for tourism to India. I don't think the Indian tourism industry in general knows about the book, or the impact it's had on millions of women, but ultimately India will benefit from the publicity that her visit generates.
---
Interested in travelling to India for Yoga? Please read my Complete Guide to Yoga in India and What life is like in a Yoga Ashram in India to have all of your questions answered.
---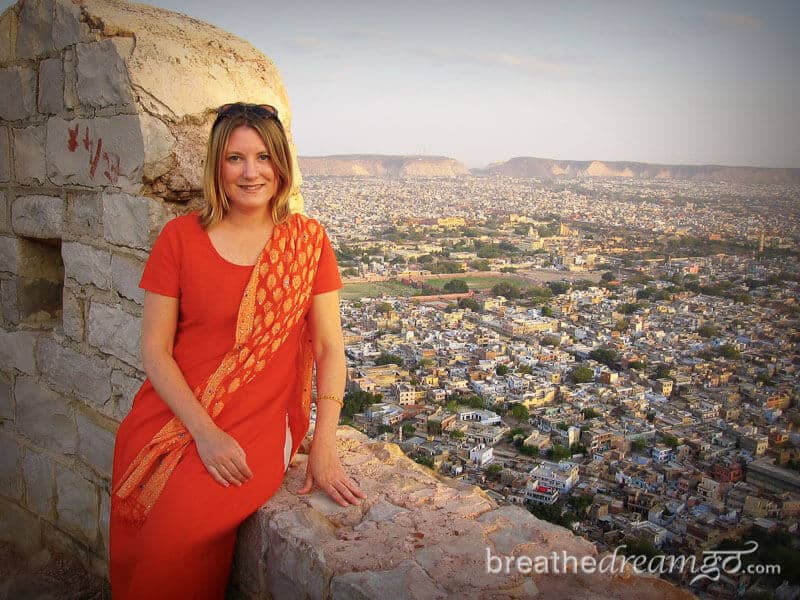 Eat, Pray, Love and Breathedreamgo
Eat, Pray Love didn't exactly influence me directly as I was already in India, on my first six-month transformative journey in 2005-2006 when the book was published. I felt compelled to travel to India for many reasons – I had dreamed of visiting India since childhood, for one. And for another, I was a seeker, in need of a new start in life – and India is the world's top destination for spiritual seekers.
But since I launched Breathedreamgo 10 years ago (on August 23, 2009), many people have commented on the similarities between our journeys, and they assume I travelled to India because of the book.
India always changes people, and I have been no exception." – Ruth Prawer-Jhabvala
When I started to feel the pull to go to India in 2004 (the year Liz Gilbert was in India), I was in a Yoga Teacher Training program in Toronto, trying to recover from grief and depression over many personal losses. I planned and saved money for a year, put everything in storage, gave up my apartment, left my cat with a friend and, on December 5, 2005, flew to Delhi. My return ticket was dated June 2, 2006. I had no idea what would happen to me during those six months in India. I just knew I had to go. My life depended on it.
Like Elizabeth Gilbert, I felt my trip to be transformative. In my case, I recovered from depression, found a new life in India, and a new career as a travel writer and blogger. Travelling to India in 2005 was one of the most important and impactful decisions of my life. It also took a lot of courage – I felt like I was jumping into the abyss.
So, while I can't say Eat, Pray, Love influenced me directly, I do owe author Elizabeth Gilbert a debt of gratitude for giving voice to a discontent and a yearning that I know well; for tapping into the zeitgeist and finding an audience; and for helping to give me the confidence to write about my journeys.
---
Do you feel called to India … but also daunted, and don't know where to start? That's why we created the India for Beginners custom tours. Designed especially for first time visitors to India, we will help you see India, your way – your style, your dates, and your budget.
---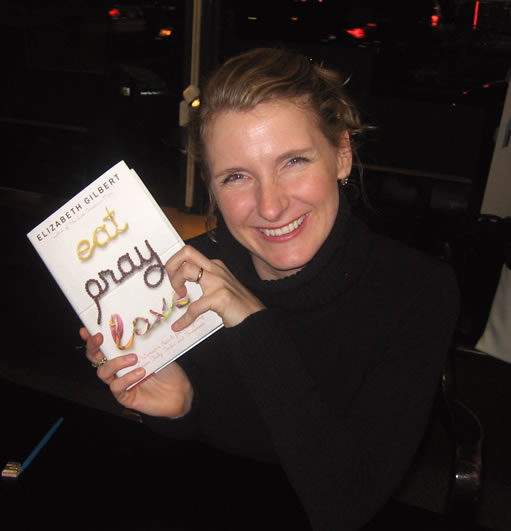 Eat, Pray, Love and India
When Elizabeth Gilbert arrived in India to visit an ashram for four months, she essentially went directly there and did not travel throughout India. Gilbert has taken great pains to NOT reveal the ashram she went to, but many people speculate it was Siddha Yoga Ashram in Ganeshpuri, Maharashtra, near Mumbai.
By the way, this was NOT the ashram where the film Eat, Pray, Love with Julia Roberts was filmed. It was filmed at Hari Mandir Ashram in Pataudi, Haryana, about 40 kilometres from Gurgaon. Julia Roberts reportedly stayed in nearby Pataudi Palace with her three children during the shoot.
It's such a shame because my biggest complaint about the film was the rather gloomy look of that ashram. I am accustomed to much more bright, cheerful, flower- and garden-filled ashrams in the sunny lower Himalayas. (Please read my Guide to Yoga in India and What life is like in a Yoga Ashram to find out more.) Nevertheless, my favourite seen in the film was shot there — the scene on the roof where Richard from Texas bravely reveals his tragic, addiction-fuelled past.
The scene where Liz and Richard drink chai together in an Indian town was filmed in Mirzapur, Uttar Pradesh. Mirzapur, on the banks of the Ganga (Ganges) River, is a town of immense historical importance. Ancient cave paintings can be found on the outskirts of the city, at Lakhania Dari, and a carved stone from the time of Emperor Ashoka at Naar Ghat in the city.
My top India travel tip
If you really want to travel, consider going alone; or if not alone, then make every effort to open yourself up to the experience and let it affect you, let it change you. Let it shatter your biases. Let it provoke your compassion. Let it change you. I call this respectful travel — and it really means not only respecting the culture you are traveling in, but also respecting yourself too.
---
Going to India? Read my Ultimate Guide to Travel in India for a comprehensive overview of everything you need to know – includes a guide to the resources on this site for travellers to India.
---
Eat, Pray, Love and the spiritual quest
I may not be the world's biggest fan of Eat, Pray, Love (the movie or book), but I appreciate it and I respect the impact it's had. Mostly, I appreciate Eat, Pray, Love because it validates the idea of a personal or spiritual quest.
Whether Eat, Pray, Love is a spiritual quest is another question – Gilbert herself calls it a memoir. After all, she had a book advance and a contract when she embarked on the trip, which means she had an objective and goal in mind. But it was a deeply personal journey across several continents.
Since publication, the book has drawn legions of both fans and detractors. The critics charged her with "self-absorbed narcissism," but I take issue with this on the grounds that she did what she needed to do to recover from her divorce, heal herself and become productive and creative. Through her journey of self-recovery and self-discovery, and her ability to share it through her writing, she has inspired thousands, perhaps millions, of people.
In my opinion, that is not something to sneeze at.
The idea of a spiritual quest or journey of self-discovery is not new. "Know thyself" was written above the entrance to the Delphi Oracle in ancient Greece. It has a long history and is highly respected. One of my teachers in India, Swami Brahmdev of Aurovalley Ashram, says the purpose of life is to know ourselves; to experience life, to learn, to change and to grow. There are many intelligent, respectable, highly spiritual, non-narcissistic people who think discovering ourselves is what we were put on earth to do.
Perhaps more influential, to me, than the book itself are these words I found on her website in answer to the question: What was the biggest surprise about your journey?
Elizabeth Gilbert: "How well it worked. I found exactly what I was looking for during that year of traveling. In fact, I found more than I'd dared to hope for. Looking back on it now, though, I think that this amazing result was sort of inevitable. I've come to believe that there exists in the universe something I call The Physics of The Quest – a force of nature governed by laws as real as the laws gravity or momentum. And the rule of Quest Physics maybe goes like this: If you are brave enough to leave behind everything familiar and comforting (which can be anything from your house to your bitter old resentments) and set out on a truth-seeking journey (either externally or internally), and if you are truly willing to regard everything that happens to you on that journey as a clue, and if you accept everyone you meet along the way as a teacher, and if you are prepared – most of all – to face (and forgive) some very difficult realities about yourself….then truth will not be withheld from you. Or so I've come to believe. I can't help but believe it, given my experience."
Joseph Campbell said essentially the same thing more succinctly in his famous dictum: "Follow your bliss." I did it, and it worked: it changed my life.
When I first travelled to India as a seeker, I sold one-third of my possessions, gave up my apartment, moved into a small room and scrimped and saved for a year. The whole experience was a spiritual quest in the sense that I threw myself into it without any attachment to outcome. A big part of my journey was about throwing myself off the cliff to find out IF a net would appear. From my personal experience, a spiritual quest is about throwing yourself into the abyss.
I was drawn to India just as so many seekers and travelers before me. Steve Jobs went to India. The Beatles went to India. Mark Twain went to India. There's even some evidence that Jesus went to India.
Unlike Gilbert, when I went on a voyage of self-discovery I only went to India. My version could be called Pray, Pray, Pray. One of the things that drew me to India was Yoga. But I have to say, I learned as much about Yoga just by traveling in India as I did by studying at an ashram. In order to deal with the crowds, chaos, delays, I learned things like how to go with the flow, find inner stillness, and gain more trust in the universe.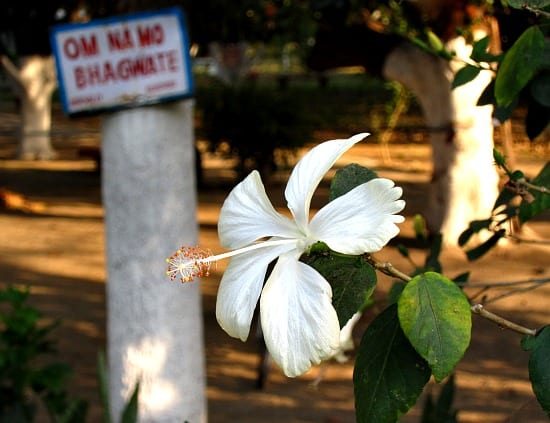 What I have learned from my journeys in India
I have learned so much from my time in India, but these are probably the top three things I learned from that first trip.
I gained a completely new awareness of the world and my place in it. Traveling in India was really the first time I ever left my "middle class bubble" and stepped out of my comfort zone. It gave me a completely new perspective on life and on myself as a global citizen.
I gained a new career. I started travel writing blogging
I gained a new spiritual awareness that includes recognizing the power each of us has to manifest our dreams and remake our reality. We have more control over our minds than we think we do, and less over the circumstances of our life. So the other big spiritual awareness for me was around realizing that I am part of a much bigger consciousness, that we're all connected, and that everything turns out the way it's supposed to.
Unlike Gilbert, who returned to the United States from her trip to Italy, India and Bali, I never really came back from India. I traveled to India regularly since my first trip, have spent more than five years in the country, and now live in India. In Rishikesh, the Yoga capital.
Personally, I think the personal or spiritual quest is more important than ever. As the world faces some critical issues – especially the environment issue that threatens the existence of the natural world every day – I think more conscious and enlightened people can make better decisions, and contribute to a saner, simpler world. I would like to do my part to encourage people to look within for answers, to live more simply, to treat animals with respect and nature as our mother.
---
If you enjoyed this post, please sign up to The Travel Newsletter in the sidebar and follow Breathedreamgo on all social media platforms including Instagram, TripAdvisor, Facebook, Pinterest, and Twitter. Thank you!