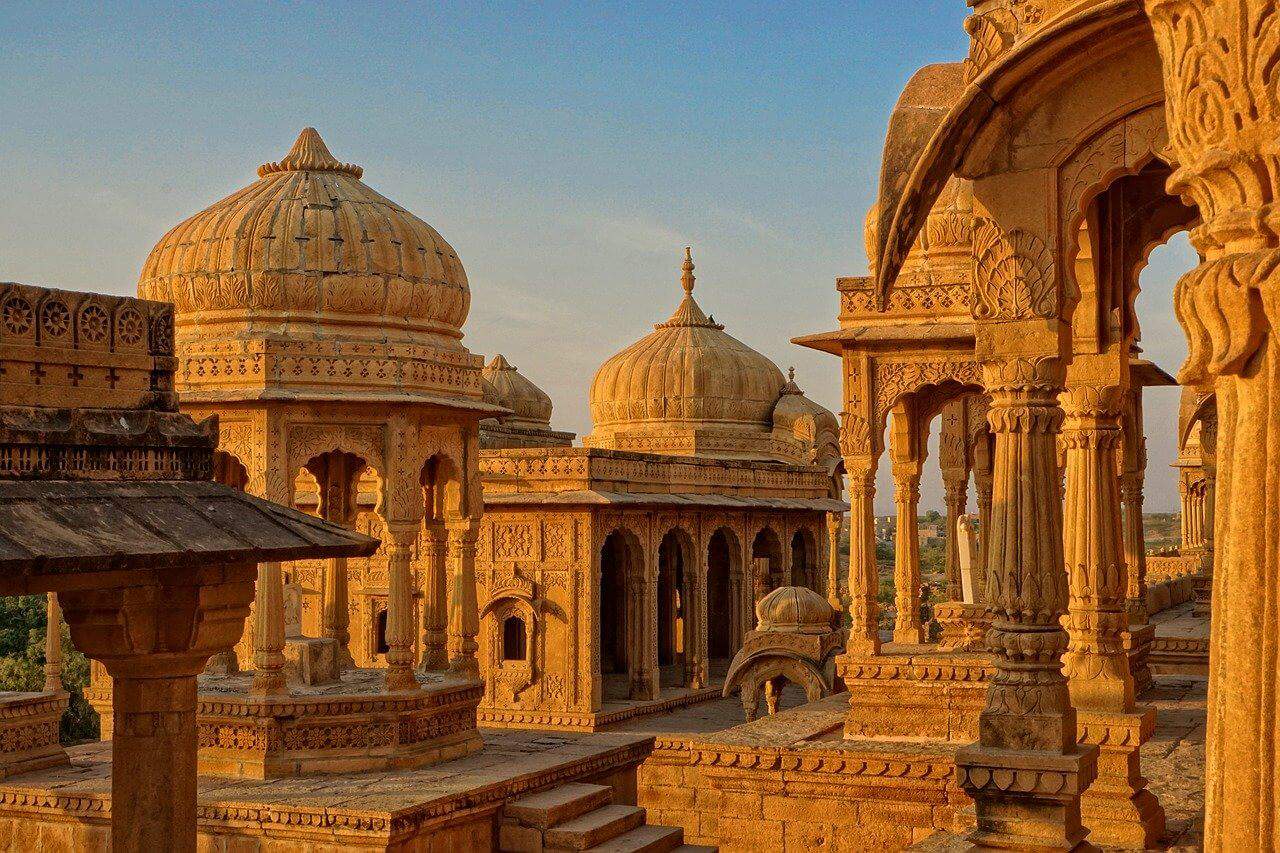 The 1,001 tales of Jaisalmer, Rajasthan: A story of magic and mirage
At the western edge of India, in the middle of the world's second-largest desert, the fairytale kingdom of Jaisalmer appears, as if by magic, like a golden mirage in a desolate landscape.
Despite the chaos of unmarked coaches, the train left the sodden grey bedlam of New Delhi Railway Station on time. But it still took more than 21 hours to reach the far side of Rajasthan, India's largest state. Stuck in a cramped compartment, with nothing to look at but flat desert terrain, I had plenty of time to think about the heavy heart I was dragging from Delhi; and wonder if the long journey to Jaisalmer would be worth the effort.
Traveling extensively on the subcontinent on two previous trips, I had fallen completely under India's spell: both were like magic carpet rides. But now I was facing the end of a relationship with a man Delhi-born-and-bred and I was worried that my love affair with India might be over, too. An unaccountable longing for Jaisalmer impelled me to make the long journey.
Finally, the train pulled into Jaisalmer station and I stepped onto the platform and into the light of a dazzling noonday sun. I was struck by the colours of this far-flung Rajasthani town – splashes of neon pink and orange fabric against a backdrop of pale red earth, golden sandstone and iridescent blue sky. I felt immediately refreshed by the sunlight and spaciousness.
The Fifu Guest House arranged for a jeep to drive me the short distance to their peaceful location on the edge of town, where Jaisalmer meets the desert. By the time I settled into the fourth-floor terrace restaurant, and beheld the ancient, mountain-top fort, with its 99 bastions, in the distance, Delhi and the arduous trek was already seeping out of me. And Jaisalmer's magic was seeping in.
As a child, I was obsessed with the 1,001 tales of the Arabian Nights, and I painted huge, colourful murals on my walls – always something I considered Oriental and exotic like turret-topped palaces and stone fortress-like cityscapes. Imagine my surprise when I looked at Jaisalmer and saw my bedroom walls.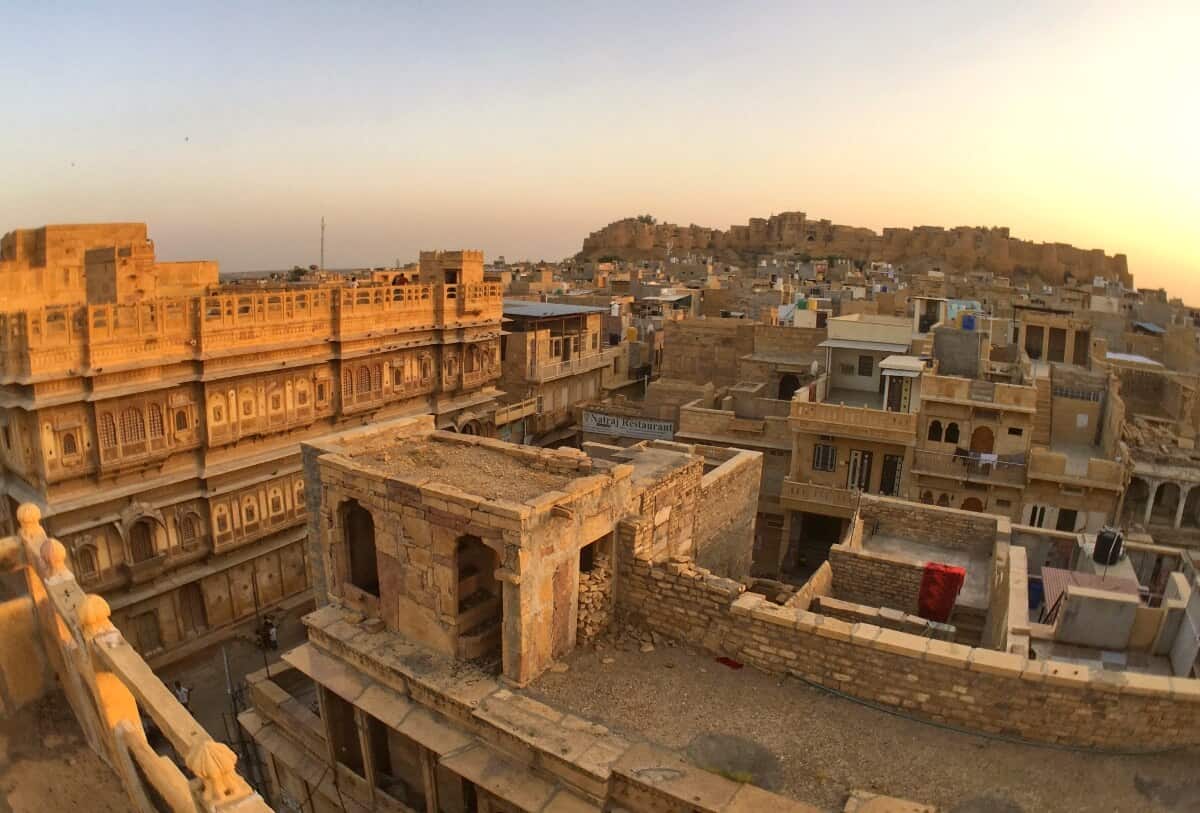 Sunset over the Golden City of Jaisalmer
Jaisalmer rises from the baked earth of the Thar Desert, the second-largest desert on earth, and culminates in an impossibly romantic fairytale fort surrounded by scores of intricately carved buildings. Made almost entirely from yellow sandstone, each evening Jaisalmer glows gold in the setting sun. In fact, it is called the Golden City.
I was attracted to Jaisalmer by its remote desert location and reputation for having a relaxed atmosphere that also manages to evoke the adventure and romance of the former kingdom's fabled past. Although rich in art and architecture, Jaisalmer is a small town, with a population of only 78,000, and it really is in the middle of nowhere.
But it was not always so. Jaisalmer was an important stop on the caravan trade routes between Egypt, Afghanistan and India for more than 800 years. Jaisalmer's rulers and traders became rich and hired the finest craftsmen to build sumptuous palaces, temples, cenotaphs and havelis (Rajasthani-style mansions).
After the disappearance of the overland trade routes in the early 20th century, the town went into decline. Considered inaccessible only a few decades ago, tourism recently began to revive Jaisalmer's fortunes. Now it's the town's chief commercial activity. However, while most visitors to India make it to Jaipur, one of the three stops on the "golden triangle tour" (the other two being Agra and Delhi), only the hardy venture as far as Jaisalmer. Which is part of its charm.
But it's not only the setting that's charming. When I arrived, tired and hungry, guest house owner Fifu Kewalia said, "Welcome to your home," and he meant it. Fifu restored me with his warm Jaisalmer-style hospitality. And then I wanted to explore.
My first wish was to walk the narrow lanes of the fort. I bartered for beaded wall hangings, puppets and silver jewelry, drank chai in outdoor cafes and fended off constant, though gentle, sales pitches. "Madam, just look in my store!"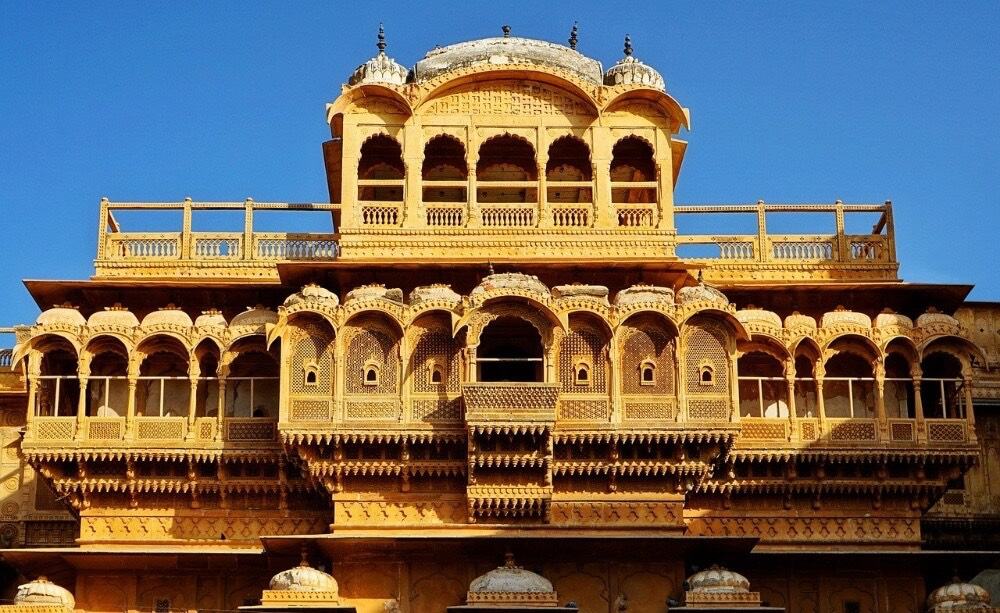 Falling in love with the desert
One day, a local took me on a motorcycle ride through town, which spreads out in the shadow of the fort. Around every turn we encountered streets filled with museum-quality havelis and shops filled with local, hand-made crafts, textiles and jewelry. The women of Rajasthan look like a vision of Scheherazade – they wear the brightest colours and most elaborate jewelry in all of India and, so there are lots of gorgeous items to choose from.
Then we rode out into the desert, to a tiny Hindu temple dedicated to the elephant-headed deity Ganesh. While there, I was suddenly and inexplicably overcome by a powerful feeling of tension-melting, life-altering bliss. In that moment, it was like my heart burst open, and seeing with my heart, I fell in love with the burnished beauty of the desert. I felt profound peace – and yet more alive than I had ever felt before.
I was still feeling the joy of that experience when I went on my first-ever overnight desert safari. About 10 guests from Fifu Guest House traveled by jeep to see Bada Bagh, the royal cenotaphs and a delicate Jain temple complex at Amar Sagar on our way to the Sam Sand Dunes outside of Jaisalmer.
We rode camels into the dunes, where a camp was set up. After a delicious meal of rice, dal, vegetables, chutney and rotis, cooked on an open fire, we rolled out our sleeping mats and I looked at the desert as the sun set and the dome of the sky turned indigo above us.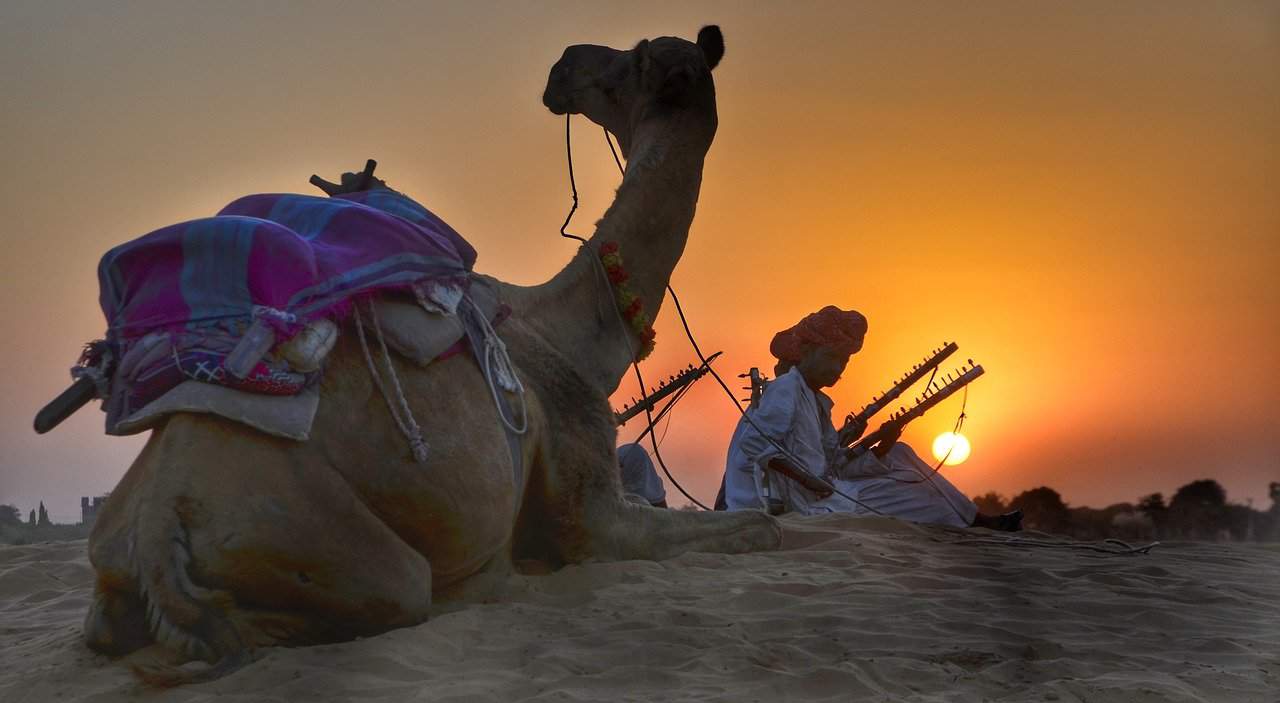 At first it looked like nothing. Then it looked like everything. The sand dunes rippled in a rhythmic dance. The night sky filled with more stars than I had ever seen before. The only sounds were the gurgling camels and the whispering silence of a warm breeze that brushed my skin and reminded me this wasn't a mirage. Infinity stretched in every direction, including within.
I lay awake on the dunes the entire night, communing with the thrumming stars, feeling full of wonder and joy, and more attached to myth than time. Incredibly, I had found a place that matched my childhood imagination; a place with stone turrets, an ancient fort and tales of caravans traversing the desert. History, imagination and the profound present intersect in Jaisalmer, and the effect is stunning.
---
---
Pin it on Pinterest
---
If you enjoyed this post, you can….
Sign up to The Travel Newsletter in the sidebar and follow Breathedreamgo on all social media platforms including Instagram, TripAdvisor, Facebook, Pinterest, and Twitter. Thank you!