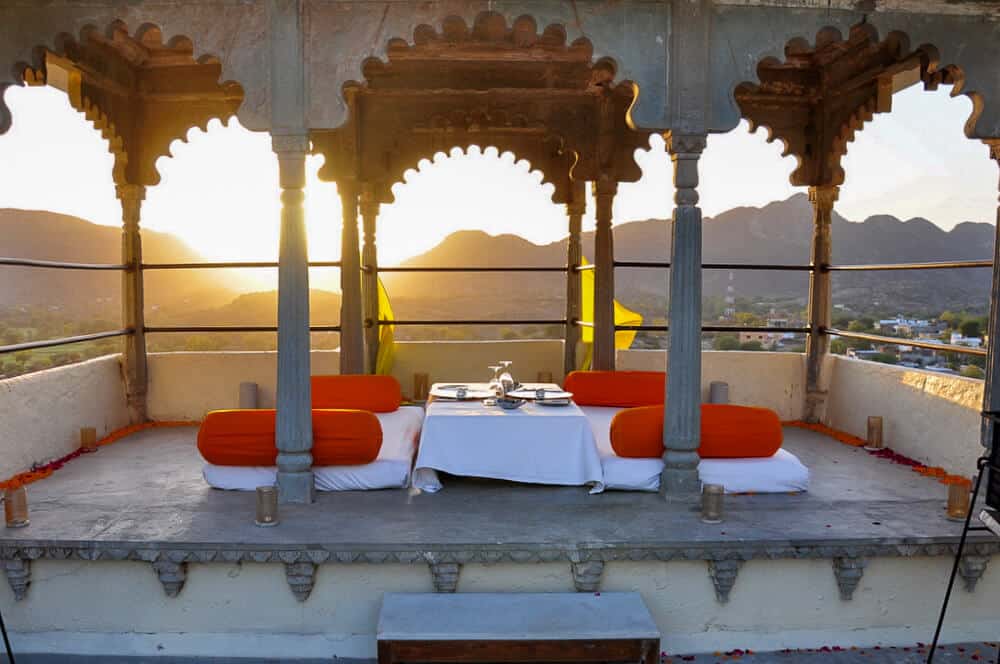 The Best Exotic Marigold Hotel: a feel-good movie set in Rajasthan, India
"India hits you like a wave. If you resist, you will be knocked down. But if you dive into in, you will be all right."
THESE ARE THE WORDS of The Best Exotic Marigold Hotel narrator Evelyn Greenslade, played by the luminous Judi Dench. She is one of seven British retirees who travel to Jaipur, Rajasthan, India to live in a restored "luxury" hotel for the elderly. Predictably, their expectations are not met — the hotel is a shambles and its future in doubt — and just as predictably, the characters who take up the challenges thrown at them find a new, unexpected life.
All life is here."
"What do you like about this country? What do you see that I don't see?" asks unhappy Jean Ainslie (Penelope Wilton), who recoils in India and retreats into seething negativity. (I've seen this reaction among people quite often in India, unfortunately; and I'm sure other experienced India travellers have too.)
"The light, the colours, the smiles. The way the people see life as a gift, a privilege — and not a right. All life is here," answers retired high court judge Graham Dashwood, played by Tom Wilkinson.
I wrote this post in 2012, but I am updating it with more information in 2021 because I have come to appreciate this film over time.
Watch The Best Exotic Marigold Hotel trailer
The transformative power of travel in India
There is something essential that The Best Exotic Marigold Hotel captures about India. The love that Graham Dashwood feels for India is known to many of us foreigners who visit and get hooked (like me). He sees beauty in India, and I do too, I find his character very relatable.
Also, the transformative power of India and how it affects some people — though not all. Jean Ainslie hates being in India and can't wait to get back on a plane and fly home in business class. But other characters in the film — principally those played by Judi Dench, Bill Nighy, and Maggie Smith — are utterly transformed and find a new home in India. Also utterly relatable.
And, there is actually a real marigold hotel — read on to find out about the locations where The Best Exotic Marigold Hotel was made on location in India.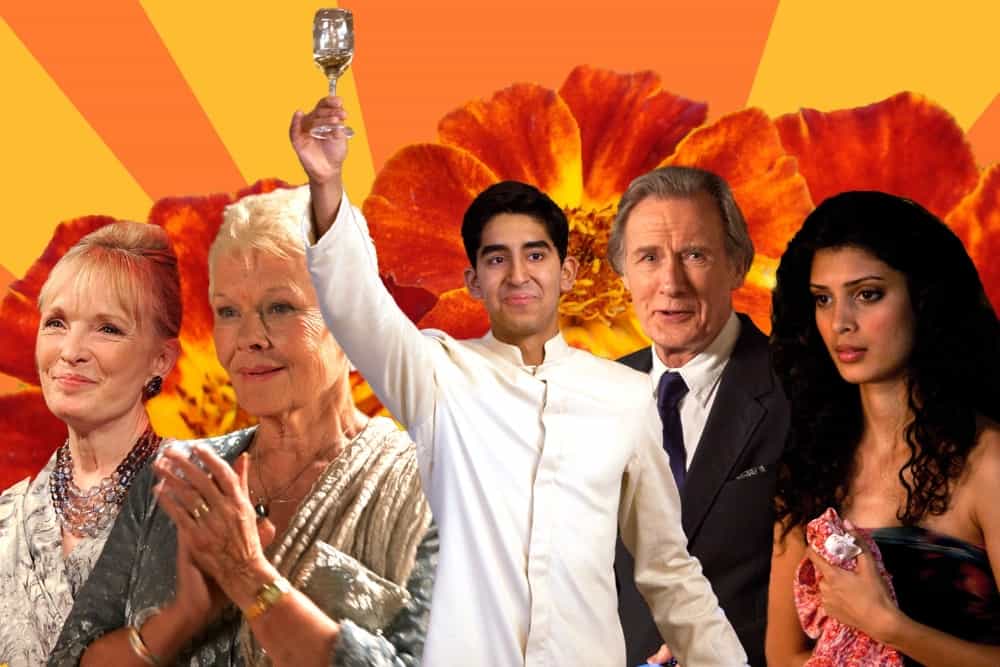 The Best Exotic Marigold Hotel's staying power
Over time, I have come to like this film more and more.
What I liked most about the movie was the effect India had on some of the characters. The acting is simply superb. I also like the way the topic of ageing is explored. And, mostly, Judi Dench. I thought Jaipur would be the star of the movie, but it is not. Judi Dench is the star. Like the other veteran actors, she's at the top of her game. Someone on Rotten Tomatoes said the talented British actors in this movie are giving a master class in doing just enough. They are all good, Tom Wilkinson, Maggie Smith and Bill Nighy particularly stand out.
I see myself in Judi Dench's character — though I am not as old. But I am old enough to no longer hang on to the great illusion of youth, that it will never end. The way she blossoms in India, quite soon after losing her husband of 40 years, is incredibly inspiring — especially to me, who wants to continue having adventures in India when I am her age. All the young starlets in Hollywood put together can't hold a candle to Judi Dench: I think she is one of the most beautiful women in film.
Bravo to the filmmakers for making a film about ageing. I was not as crazy about the sequel, The Second Best Exotic Marigold Hotel. It is very much second compared to the first film.
---
More reading on Breathedreamgo
---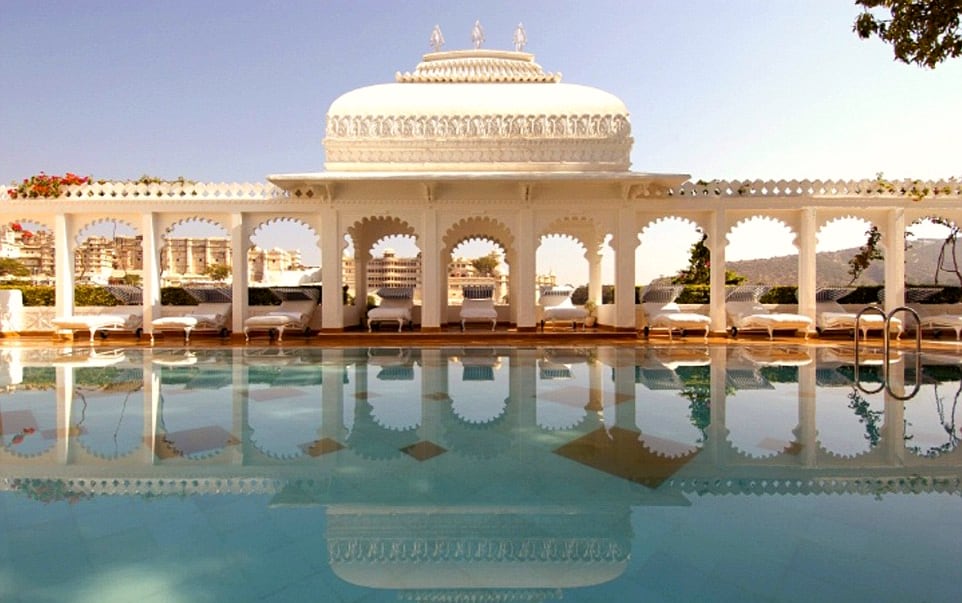 Film locations in India for The Best Exotic Marigold Hotel … and the real exotic marigold hotel
The Best Exotic Marigold Hotel was filmed on location in Jaipur, Rajasthan and rural Rajasthan.
Jaipur, the capital city of Rajasthan, is the backdrop for the film. Jaipur is known as the Pink City, and it's a bustling city great for sight seeing and shopping. There is nothing like shopping in Jaipur! It was founded by Maharajah Jai Singh II, the ruler of Amer, after whom the city is named. Jaipur was painted a pink colour (more like terracotta actually) for a visit by the Prince Alberta, husband of Queen Victoria, in 1876 when he was touring India.
As I said above, there is indeed a real exotic marigold hotel. The Best Exotic Marigold Hotel is actually a hotel called Ravla Khempur, a royal palace turned equestrian hotel. It is in the tiny village of Khempur northeast of Udaipur, and yes — you can stay there! It is a real hotel. Ravla Khempur dates from the 17 century and is known for housing Marwari horses. Do not expect a market outside the hotel though, that was created by the film producers.
The Viceroy Club where Madge (played by Celia Imrie) tries to meet a rich husband, is east of Jaipur. It's actually Castle Kanota, and now known the Hotel Narain Niwas Palace.
There's a scene in the film where Sonny, played by Dev Patel, and his girlfriend Sunaina, played by Tina Desai, meet in a stepwell. It's not the famous Chand Baori Stepwell in the village of Abhaneri in Rajasthan — but the the Panna Meena Ka Kund Stepwell in Amer, northeast of Jaipur. This 10th century stepwell is made of golden stones that are 10 storeys high.
The characters travel to Udaipur near the end of the film, but for various reasons, Kishangarh was substituted for some of the scenes. Kishangarh is known as The Marble City of India and it's located between Jaipur and Udaipur.
However, there is one scene on the rooftop of the Jagat Niwas Palace hotel in Udaipur — where Evelyn gulps down gin-and-tonic thinking it's a glass of water. I know this hotel as I have stayed there several times. It's actually one of my favourite hotels in Udaipur, you can't beat the location on Lake Pichola.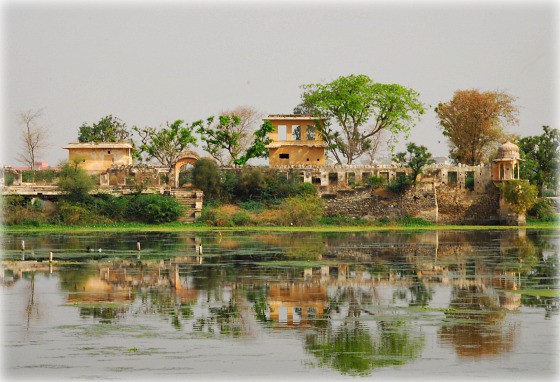 ---
If you enjoyed this post, please sign up to The Travel Newsletter in the sidebar and follow Breathedreamgo on all social media platforms including Instagram, TripAdvisor, Facebook, Pinterest, and Twitter. Thank you!