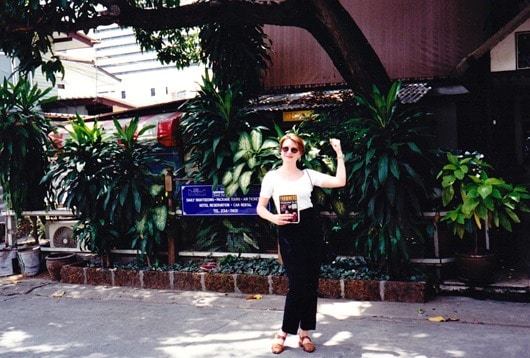 A photo essay of travels in Asia
I started travelling long before Breathedreamgo was launched, long before I went to India in 2005 and long before digital cameras were invented. Recently, I dug out my old photo albums and scanned a bunch of photographs of me travelling around the world — to Asia, Europe, Central America and Australia. So, for a lark, here I am in in Tokyo, Japan and Bangkok and Koh Samui, Thailand in the 1990s.
Japan
In 1992, I moved with my then-boyfriend to Tokyo, Japan. He was working in the film business (for a cinema company), and I was a full-time tourist. I spent my days in Tokyo learning how to shop in the Daimuru supermarket — I had to take lessons, I kid you not — and how to negotiate the bus-and-train system. I bought a book written by an expat in Tokyo called You can't there from here to give you an idea how complex it is. The highlight of my year in Japan was taking the bullet train to Kyoto, the Paris of the East, by myself during Himani (Cherry Blossom Festival) and staying at a 300-year-old ryokan (traditional Japanese inn) and sleeping on the matted ground.
TIP: Check out this 2-Week Japan itinerary for a very comprehensive guide to travelling in Japan. And this post to discover Amazing places to visit in Japan now.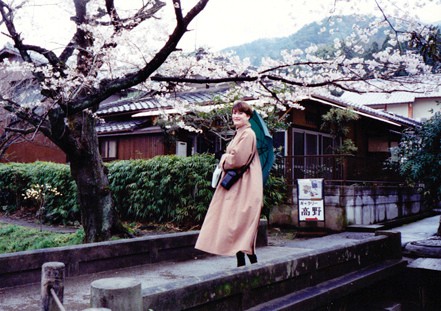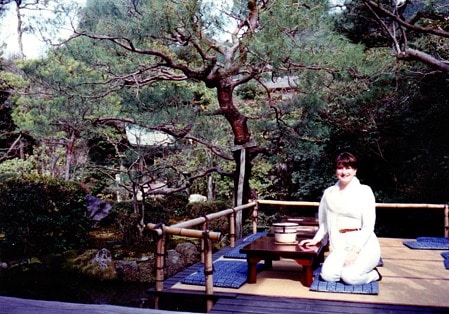 Thailand
While we were in Japan, we travelled to Australia and Hong Kong for business and Thailand for pleasure. It was a few months after an uprising, and tourism was way down. We stayed at the world's top-rated hotel at the time, The Oriental in Bangkok; and flew down to Koh Samui and stayed in a perfect Thai-style bungalow on the beach. At that time, it was the best vacation of my life. In the top picture, above, I am celebrating after finding an out-of-the way restaurant in Bangkok listed in my guidebook. Below, a rainy day in paradise.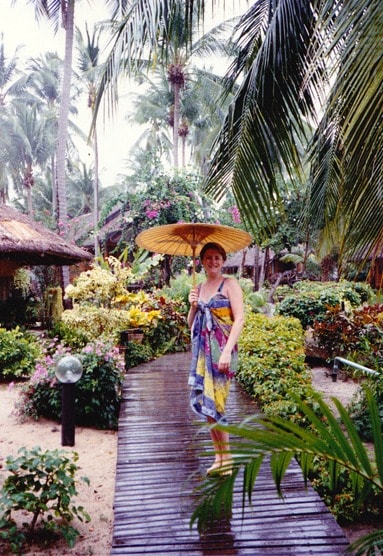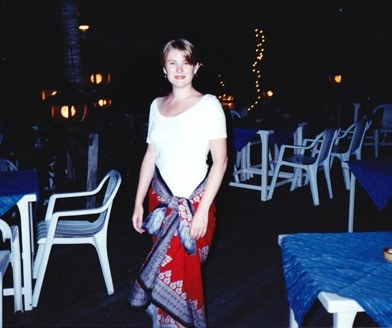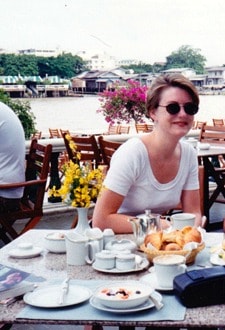 Shimoda
One of my favourite places in Japan, aside from Kyoto, was a small, traditional seaside town we visited called Shimoda. The traditional Japan of legend lives on in this town, where you could still see people walking in the streets in print-block robes and wooden shoes after bathing in natural hot springs; and sipping tea and sake in small cafes like the one pictured below. I will never forget the seafood nor the gardens filled with hydrangeas. There is a a historical park in Shimoda dedicated to the "opening of Japan" and featuring a bust of Jimmy Carter. They love Jimmy Carter in Japan. George Bush Sr. not so much. (I was in Japan was he threw up on the prime minister.)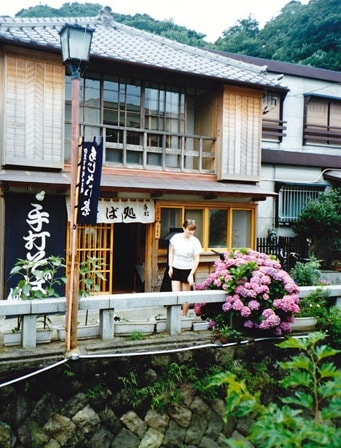 ---
More reading about Asia destinations on Breathedreamgo
---
If you enjoyed this post, you can….
Sign up to The Travel Newsletter in the sidebar and follow Breathedreamgo on all social media platforms including Instagram, TripAdvisor, Facebook, Pinterest, and Twitter. Thank you!