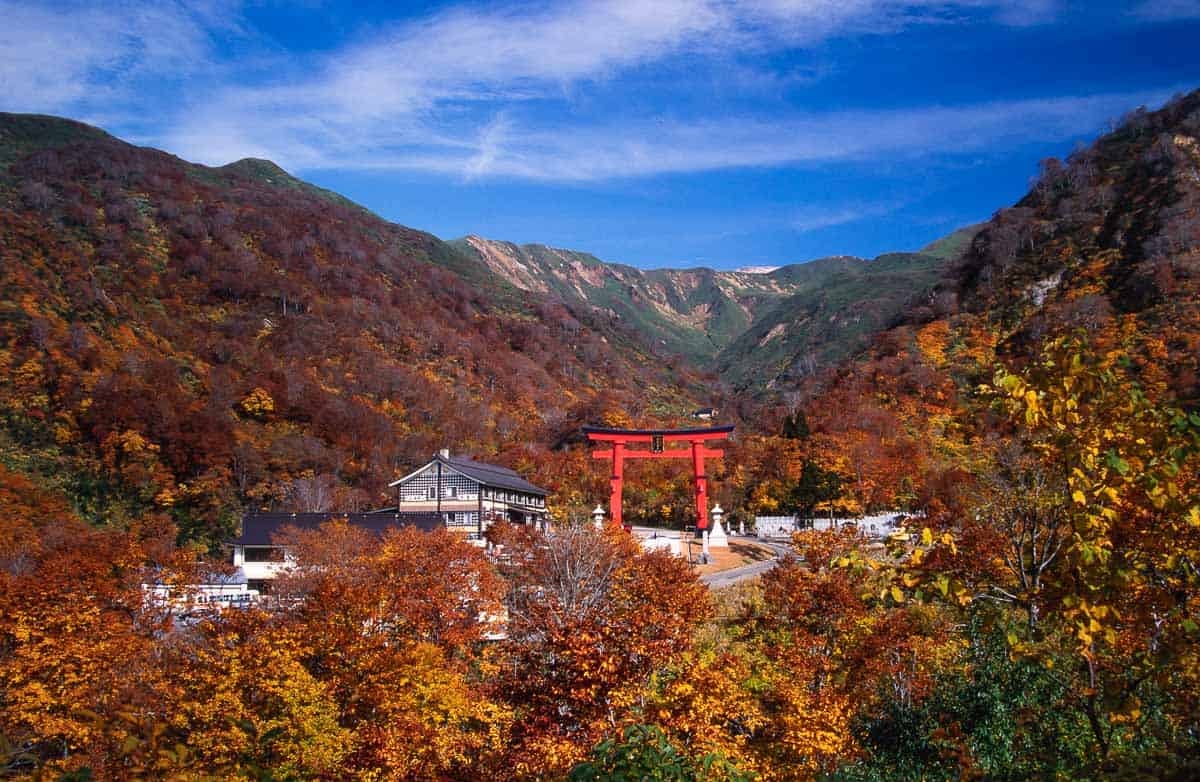 Amazing Places to Visit in Japan now!
THERE ARE MANY FAMOUS places to visit in Japan, many sights to see, and many beautiful places that a tourist would love. We have all seen the iconic photos of cherry blossoms, Mount Fuji, and torii gates. But since attending the virtual Adventure Travel World Summit (ATWS) in Hokkaido, Japan, I have learned about many new and interesting places to see in Japan … and put together my NEW list of best places to visit in Japan.
The Adventure Travel Trade Association World Summit 2021 was meant to be in Hokkaido, Japan, but due to the pandemic, was held virtually. I spoke with many tour operators in Japan during the summit about various regions and activities, and everything sounded fabulous, to be honest, but several experiences stood out for me and rocketed to the top of my travel wish list. I'm highlighting these outstanding experiences and places here. From the list you will learn about some of the best places to visit in Japan, plus top things to see and do in Japan, and places of interest.
Though I spent a year living in Japan a long time ago, the virtual World Summit gave me some serious wanderlust. When I lived in Japan, unfortunately I didn't travel as much as I should have. I did what a lot of people do — I went mostly to the well-known urban centres such as Kyoto and Osaka, and I spent a lot of time exploring my base, Tokyo. But I did not explore rural Japan, or the national parks or wilderness areas at all. I deeply regret this! In retrospect, I should have spent time looking for the most beautiful place in Japan, to discover the must see places.
So, I was very happy the ATWS focused on rugged Hokkaido and rural Japan in general. I learned a lot more about the country and especially Hokkaido and other parts of rural Japan. I also learned a lot more about:
the Indigenous people of Japan, such as the Ainu

spiritual pilgrimages in various places across the country

outdoor adventure and sporting opportunities

staying in traditional inns (ryokans)

plus many new and different tourist places in Japan
TIP: Before you go, check out this packing list for Japan. And read this post for a very comprehensive 3 week itinerary of Japan for first time visitors.
---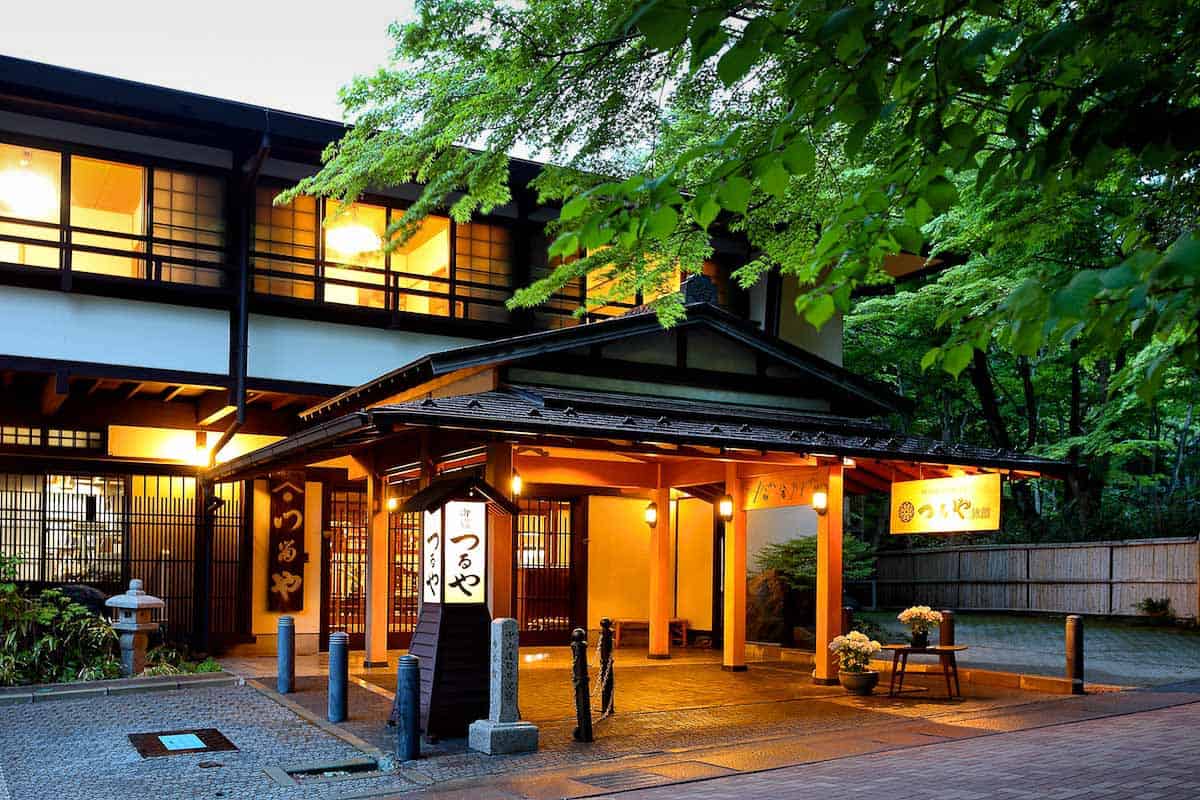 My new best places to visit in Japan list … and the best things to do
Place in Japan: Kyoto
Activity: Stay in a rural ryokan
Tour company: Oku Japan
Oku Japan is a Kyoto-based company that offers self-guided walking tours in rural Japan. When I told Kathie Callum of Oku Japan that my favourite memory of Japan was staying in a 300-year-old ryokan in Kyoto, she responded by enthusiastically describing the charms of staying in a rural ryokan. Kathie explained that tranquility is a key part of the ryokan experience, which has a strong element of spirituality … and needless to say, she completely sold me. Walking around rural Japan and staying in traditional Japanese inns (ryokans) is now number one on my Japan travel wish list. A ryokan is simply a Japan must see.
What's it like to stay in a Japanese inn?
A ryokan stay is an experience in traditional Japanese culture. Once you walk through the door, you enter a different world. The hospitality is all-encompassing as the ryokan offers a complete experience. Rooms are very simply and elegantly furnished in traditional Japanese style.
You take off your shoes before entering your room and pad softly on a tatami mat. You are given a cotton robe to wear, called a yukata, and a very hot bath before dinner. A low table is brought in for dinner, and then removed to make room for a futon. In some ryokan, you may eat in a dining room, rather than your own room. The style of cuisine served is called Kaiseki, which is a very elaborately prepared and presented meal made from seasonal ingredients and local specialities.
Staying in a 300-year-old ryokan in Kyoto was literally the highlight of my year in Japan. It was incredible to "sleep on the matted ground" and feel totally immersed in traditional Japanese culture. I highly recommend this experience to anyone — it's without a doubt one of the top things to do in Japan.
Learn more about Oku Japan here.
Place in Japan: Tsuruoka and Yamagata Prefecture
Activity: Join a women-only spiritual retreat
Tour company: DEGAM Tsuruoka Tourism Bureau
Sara Millot of DEGAM Tsuruoka Tourism Bureau and I had a fantastic conversation about so many things I am passionate about during the World Summit: women empowerment, spirituality, retreats, holy mountains, and food! Tsuruoka, in Yamagata Prefecture, is the only UNESCO Creative City of Gastronomy in Japan, so that is of course a big draw and I would love to visit. But it was our conversation about the Dewa Sanzan holy mountains, Buddhist / Yamabushi retreats, and the women-only spiritual tours that really caught my interest. In fact, this is now on my list of interesting tourist places in Japan.
Sara told me that for centuries, women were the forbidden to enter the Dewa Sanzan's sacred lands. However, things began to change about 45 years and now they are authorized to practice the ascetic training alongside men and even have their own Shugendô training: the Miko ("daughters of the gods") training.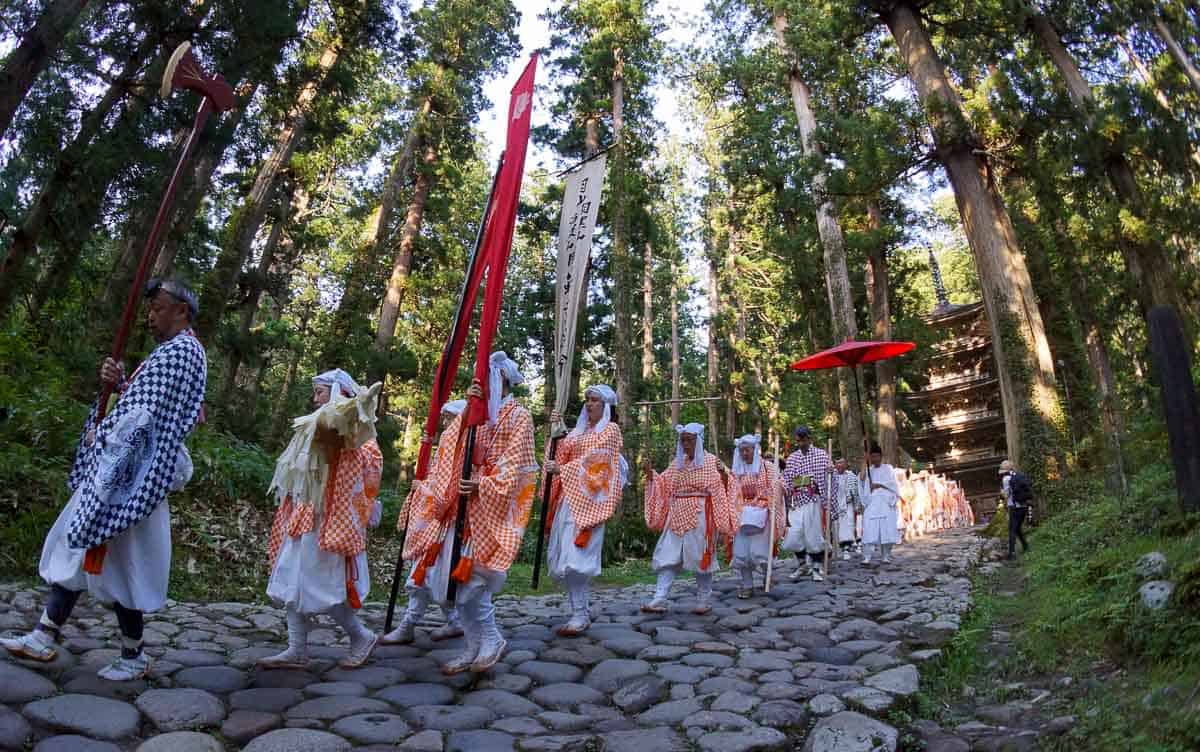 DEGAM Tsuruoka Tourism Bureau offers several women-only tours such as Spiritual Journey on the Dewa Sanzan guided by a female Shugenja ("mountain worshipper") and Buddhist Retreat in Northern Japan' s Countryside.
On the Spiritual Journey, Ueno Masayo, a female Shugenja ("mountain worshipper") and yoga instructor, shares Buddhist teachings and the history of the female pilgrims of the Dewa Sanzan. On the Buddhist Retreat, guests live the female Yamabushi experience on the Dewa Sanzan with an emphasis on the mountain cuisine. They learn the principles behind Dewa Sanzan's vegetable cuisine, the "Shojin-ryori," and how to cook the most iconic dishes. And they meet a female farmer and inn owner — and learn how women like her helped in giving Tsuruoka its title of UNESCO Creative City of Gastronomy.
There are three Dewa Sanzan mountains and one important temple:
Mt Haguro: Worship place for Yamabushi for 1400 years

Mt Gassan: Most important and highest, it symbolizes past life

Mt Yudono: Most secret and mysterious mountain

Zenpoji Temple: One of the Three Main Soto Zen Buddhist Temples in Japan; it enshrines the dragon god of water.
I tell you genuinely, that I am really hoping to get to Japan and experience these tours and retreats.
Learn more about Tsuruoka City and DEGAM Tsuruoka Tourism Bureau here.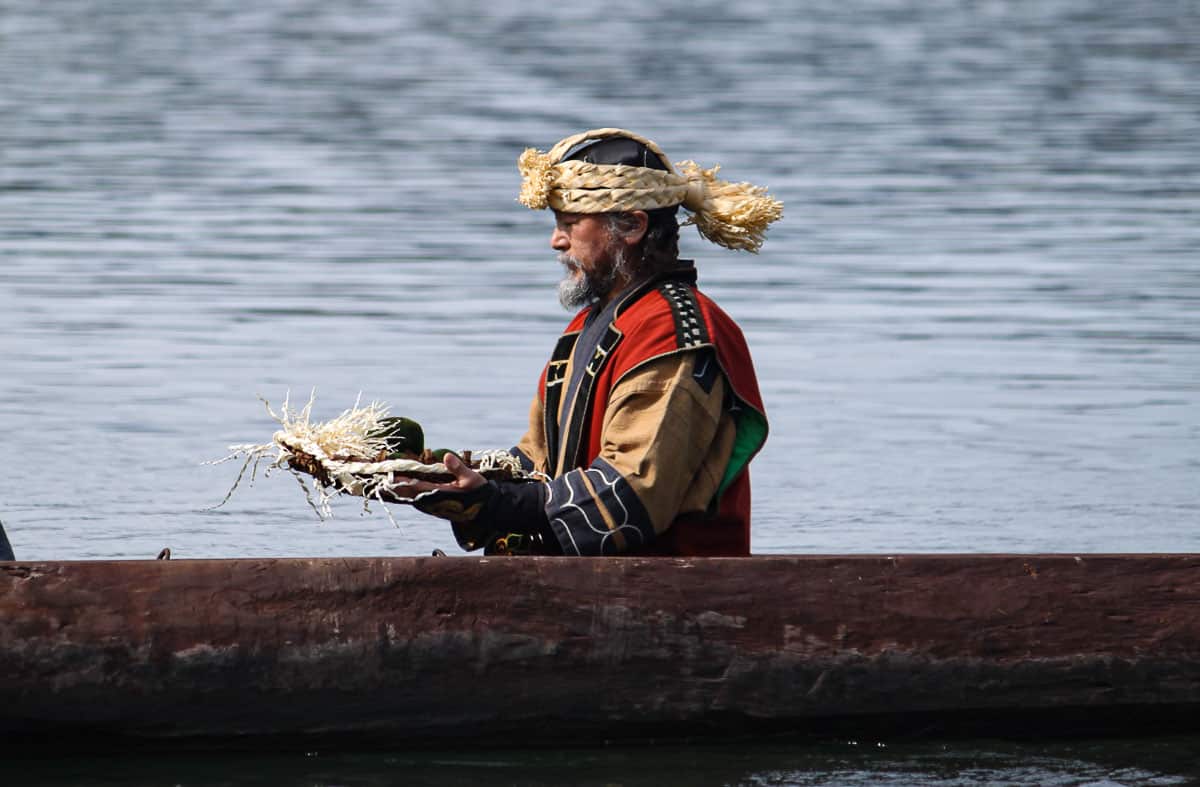 Place in Japan: Hokkaido
Activity: Storytelling with the Ainu
Tour company: Deneb Stories
The people at Deneb had me at Stories! They emphasize a story-driven approach to travel, which I think is a particularly good way to make travel more mindful, responsible, and sustainable. Within seconds, Melody Sin and I were talking about in-depth tourism experiences that are immersed in the natural world and local cultures, and that can be profoundly transformative.
One of the experiences they offer is called Way of the Earth: An Ainu Journey. This journey takes visitors throughout Yaunmosir's awe-inspiring nature with a focus on the culture of the Ainu." The Ainu are the native inhabitants of Northern Japan, and Yaunmosir is one of the names given by Ainu ancestors to the northernmost large island of modern-day Japan — now known as Hokkaido. This journey is a collaboration with members of Ainu communities to learn about their philosophy of nature and culture.
I'm very impressed with this company. From their website: "Our journeys, retreats and events cater to the community of conscious explorers looking for deeper knowledge, purpose and creative breakthrough. Our vision: Inspire, through our content and programs, personal, professional and collective elevation and transformation."
If you want to know what are the best sights to see in Japan, the natural beauty of Hokkaido has to be on the list.
Learn more about Deneb Stories here.
---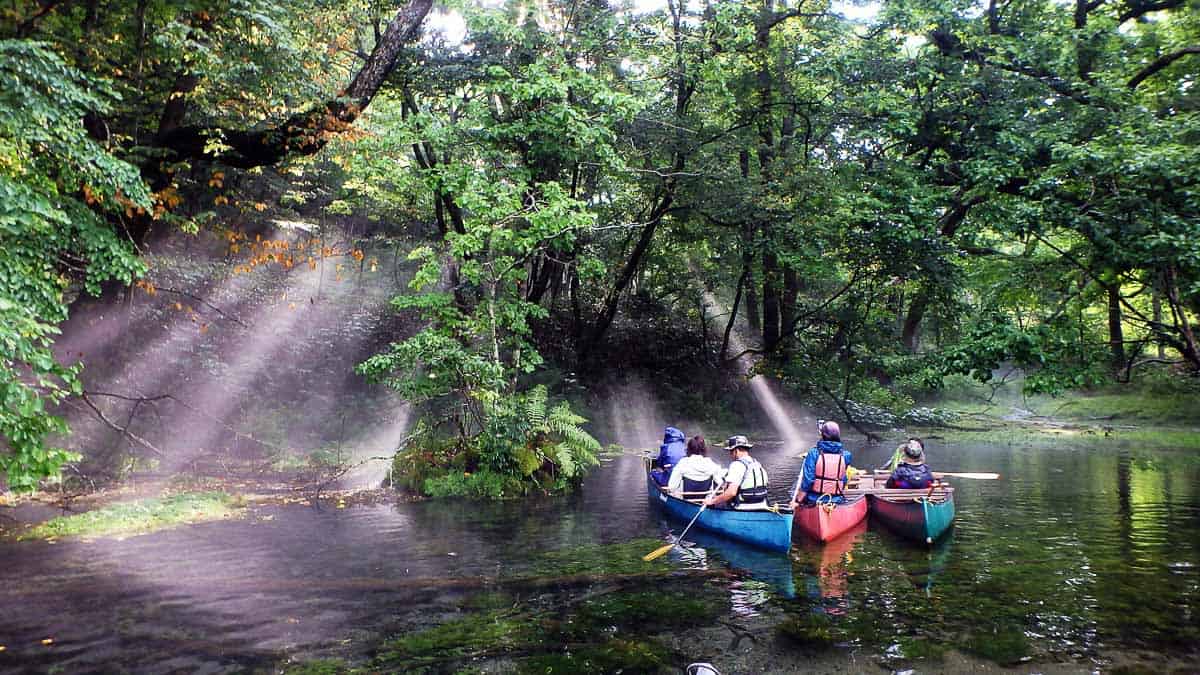 Place in Japan: East Hokkaido
Activity: Canoeing and forest bathing
Tour company: Akan Adventure Tourism
While I was on my video call with Hiromaru Sasazaki and the team at Akan Adventure Tourism, I was surprised to suddenly see a photo of a red canoe appear on the screen. As a Canadian, a red canoe is iconic and I took notice! "Canoeing in Japan?" I asked. And thus, I began to learn about all the outdoor adventure and sport opportunities available in rugged, unspoilt Hokkaido, one of the best places to go in Japan.
Akan Adventure Tourism specializes in hiking, cycling, fishing and, yes, canoeing in Hokkaido. Their tours introduce guests to the beauty of Hokkaido, and also to local cuisine, hot springs and indigenous Ainu culture.
Many of the outdoor adventures take place at Akan Mashu National Park, an extensive volcanic area. Some of Japan's most beautiful lakes were formed by volcanic eruptions around 10,000 to 30,000 years ago. The primeval forest is home to a wide variety of creatures. Or they take place at Kushiro Shitsugen National Park, which is Japan's largest wetland. Countless meandering rivers crisscross the wetland, home to more than 2,000 species. Almost all are native to this area, such as the Tancho, or red-crowned crane, Japan's iconic bird.
Tancho is a symbol of Japan, the most beloved bird since ancient times. They fascinate people with their elegant courtship dances and have appeared in many folktales, and are often used as motifs for a variety of artworks such as ink-wash paintings. Tancho was all but exterminated. However, in 1924, some were found in Kushiro wetland in East Hokkaido and conservation started the next year. Only 33 were counted in 1952, and today nearly 2,000 have been counted. It is said that they only have one partner for their entire life and therefore tancho is a symbol of eternal love in Japan.
The company offers a wide range of canoe tours to enjoy Japan's premier region for wildlife watching. Travelling by canoe is the best way to explore the area. From the website: "The Canadian-style canoe goes very slowly on the quiet surface of water which allows you to observe the surrounding nature in detail."
Learn more about Akan Adventure Tourism here.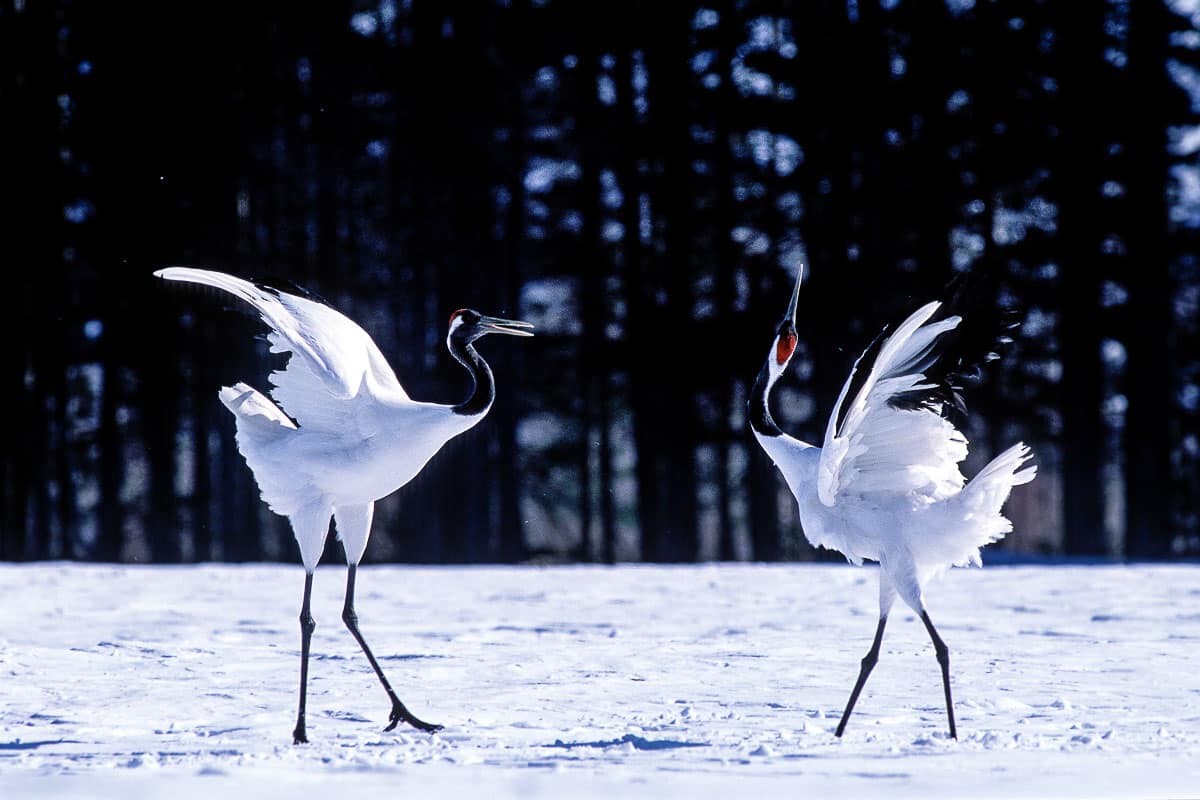 Place in Japan: Kii Peninsula
Activity: Walking the Kumano Kodo pilgrimage trail
Tour company: Kodo Travel
Walking with a purpose, while engaging in time-honoured rituals and local stories, is a favourite activity the world over. In the west, the Camino de Santiago pilgrimage in Spain is a well-known walking route for just these reasons. Its origins lie in the 9th century, and it's still going strong with thousands of people spending weeks and even months walking towards the tomb of St. James (Santiago in Spanish) in Santiago de Compostela in north-west Spain.
Likewise, Japan has many ancient walking trails, such as the Kumano Kodo. Kodo Travel helps arrange custom tours for those who want to experience the Kumano Kodo. Walking in rural Japan, you will see many beautiful places, and places of interest you would otherwise miss.
From their website: "The Kumano Kodo is a network of trails throughout the mountainous Kii Peninsula that has attracted pilgrims for over a thousand years. People from all levels of society, including emperors and aristocrats, have made the arduous pilgrimage to Kumano. The walk itself was an integral part of the pilgrimage process as they undertook rigorous religious rites of worship and purification.
The Kumano Kodo pilgrimage routes were registered as UNESCO World Heritage as part of the "Sacred Sites and Pilgrimage Routes in the Kii Mountain Range" in 2004. As a result, much work has gone into restoring and sustaining the routes for visitors to rediscover what has drawn pilgrims to this region for centuries. Walking these ancient paths opens the way to experience a deep cultural and spiritual journey through this beautiful landscape. This journey offers deep insights into how Buddhism and Shintoism interplay and coexist. Without any religious dogma, it is simply an insight into Japan's spiritual practices and the deep respect for Nature. Take the time to slow down and be present in the moment, while we take you on a journey through the Kumano Kodo and explore the Kii Peninsula."
Learn more about Kodo Travel here.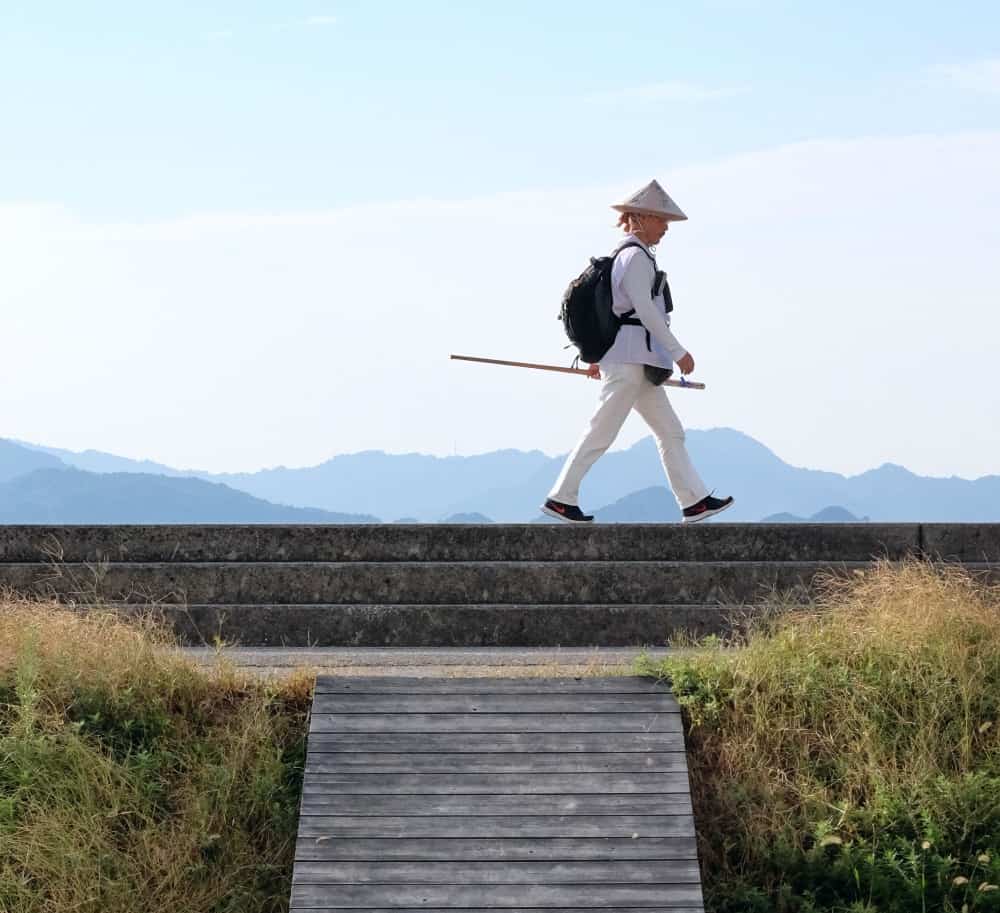 Place in Japan: Shikoku
Activity: Buddhist pilgrimage to 88 temples (and sake!)
Tour company: Shikoku Tours
Rod Walters of Shikoku Tours introduced me to the adventure and cultural opportunities available on this island during our conversation. We talked about walking, and spiritual pilgrimage, food, and sake! Rod is a sake sommelier, who can help visitors sample the sake produced by the many excellent breweries of Shikoku. In Japan, sake is similar to wine in France, whisky in Scotland, or beer in Germany: a local, hand-crafted beverage with a flavour profile that changes based on terroir.
Shikoku is south of the main island of Honshu, bordered to the north by the Seto Inland Sea, sometimes referred to as Japan's Mediterranean Sea. To the south, Shikoku is bordered by the Pacific Ocean. Shikoku is the smallest of Japan's four main islands (it includes four prefectures) but it offers a lot to visitors because of its geography, from mountain hikes in the interior, to diving in the Seto Inland Sea, to whale watching in the Pacific Ocean. This is a beautiful place in Japan, with lots of interesting places to see.
The Shikoku Pilgrimage, or Henro in Japanese, is a pilgrimage of 88 temples associated with the Buddhist saint Kukai. It has a history dating back more than 1,200 years. Shikoku Tours offers walking tours based on the circular Shikoku pilgrimage. The trail includes some challenging mountain hikes as well, which will appeal to both adventure travelers and those who like a story while they walk.
Learn more about Shikoku Tours here.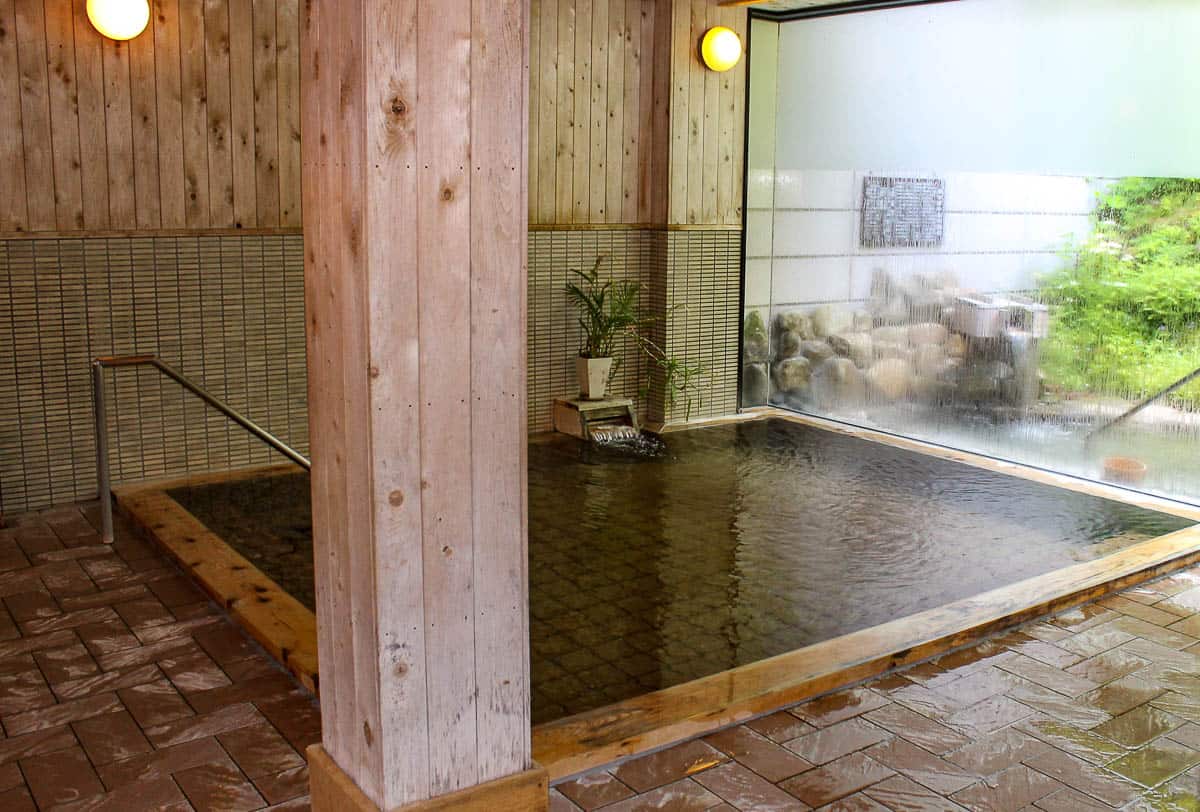 Place in Japan: Nagano
Activity: Soak in an onsen in the mountains
Tour company: GoNagano
I was prepared for my chat with Daniel Moore of GoNagano. I wrote ONSEN!!!! On my note pad and held it up and showed it to him. An onsen is a traditional Japanese hot spring spa, basically, where you scrub and wash yourself with a thoroughness a drill sergeant would approve of, and then soak in an outdoor natural hot spring pool … peacefully meditating on the gorgeous natural scenery that surrounds you. Japan's interior is extremely mountainous, and there are many onsens available. However, when I was in Japan I was only introduced to this fabulous ritual at a small town on the coast, Shimoda, so I have yet to experience the real thing. An onsen is my idea of an amazing place to go in Japan!
Everyone knows Nagano because of the winter Olympics that were held there in 1998. Nagano is of course mountainous and the site of many onsens, but there is also a lot more to do such as hiking — another one of my favourite activities.
From the GoNagano website: "Japan is one of the most volcanically active countries in the world, blessing it with thousands of naturally heated mineral springs. These hot springs, or Onsen, have served an important role in Japanese daily life for hundreds of years. Locals came to the baths to cleanse themselves and socialize, and others came from far and wide to soak in springs that would cure their ills. Now, soaking in hot springs is an popular pastime attracting visitors from around the world. Among Japan's 47 prefectures, Nagano has the second highest number of hot spring areas (over 200) and the most day-use hot spring facilities in the country (over 700!). You can find hot springs of all shapes, sizes, colors and styles here."
The immersion in onsen culture is an incredible experience. It starts with vigorous scrubbing to ensure you are as clean as can be, and ends with a deeply relaxing and meditative soak in a natural hot spring. But don't try this before reading up on all the etiquette rules! This is a highly ritualized activity and must be done right.
Learn more about GoNagano here.
---
Photo gallery of beautiful Japan
---
If you enjoyed this post, you can…
Sign up for Dispatches in the sidebar and follow Breathedreamgo on all social media platforms including Instagram, Facebook, Pinterest, and Twitter. Thank you!