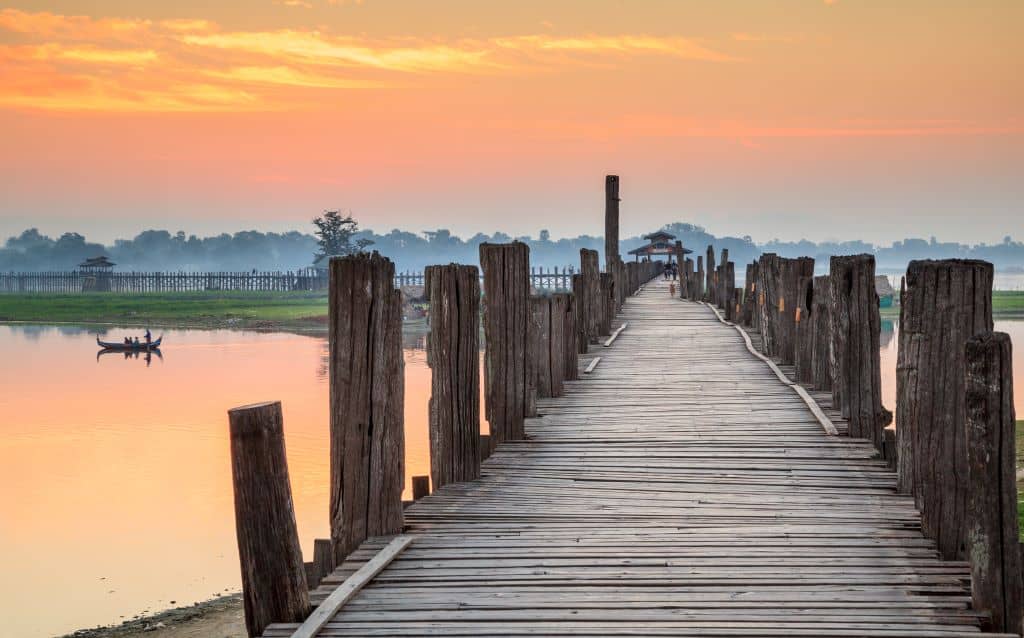 Your introduction to Myanmar travel includes travel tips and best places to visit
By guest writer Monique Skidmore of Trip Anthropologist.
For many years, Myanmar was hidden from the world of travel and tourism. Few people had the opportunity to experience the beauty of its landscapes, culture, and architecture until after national elections were held in April 2012. Today, Myanmar has kept the authenticity of a country not yet overrun by tourism, while more and more visitors are discovering its charms, including the resilience and humour of the Burmese people. Myanmar travel and Myanmar tourism are both picking up, so now is the time to go.
This Myanmar Travel Guide includes travel tips and advice on what what you need to know before planning your visit to Myanmar. From the best time to visit Myanmar, to the best places to visit in Myanmar, to the top things to do in Myanmar — plus important advice about travel Visas, safety, what to wear and and five unmissable highlights. Here's your introduction to travel in Myanmar.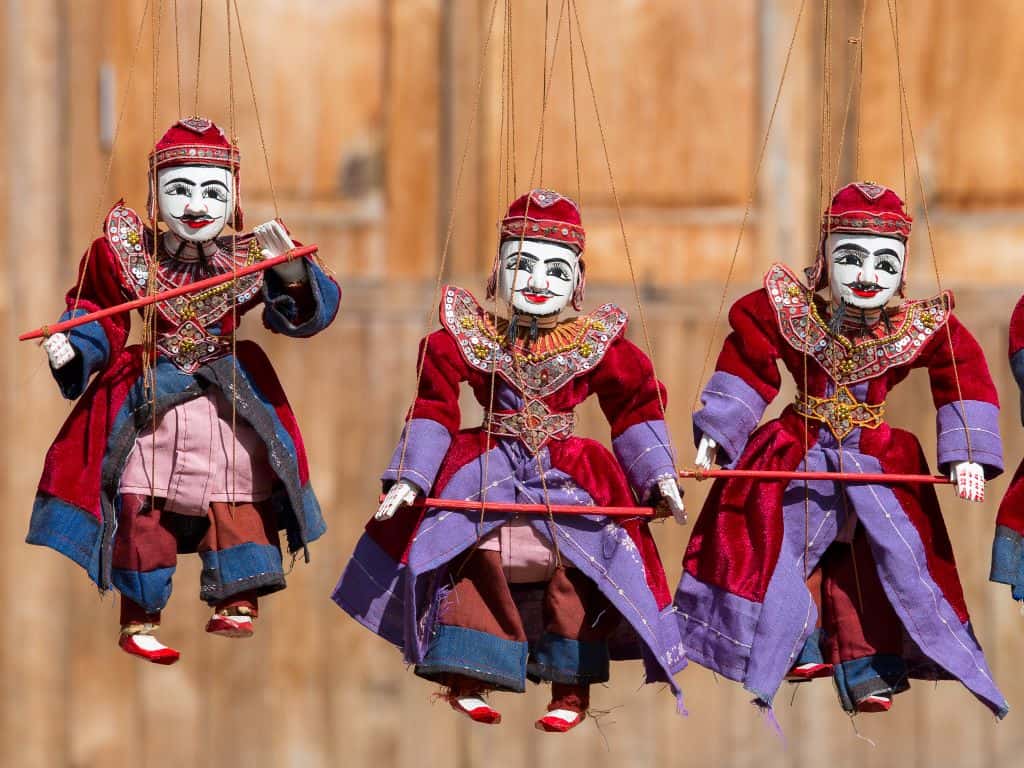 Why travel to Myanmar?
For those interested in learning about other cultures, Myanmar is a true paradise. It boasts a rich and diverse culture, which is sure to make an impression on all those who visit.
Myanmar: a mix of cultures
One of the most unique things about Myanmar is that it is made up of a huge number of distinct ethno-language groups. This means that although many people in Myanmar share similarities, the country is not a homogenous group. Different groups, such as the Mon and the Chin, have different languages, customs, and cultural norms.
Traveling to the south of the country, you will encounter the Mon, a people who have given the Burmese Buddhists their key tenets and architecture. The middle kingdoms of the Pyu combined with the Mons under the crusading and uniting Burmese Buddhist Kings and created Burma (Myanmar) 1000 years ago. Major minority groups exist in Myanmar, such as the Karen, Kachin, Shan, Naga, Chin, and Kayah. This wonderful mix of histories, cultures, and languages also means that food, cultural practices, and religions combine to make Myanmar an incredibly rich experience for travelers.
Language
There are hundreds of different languages and language variants spoken by the many different groups in Myanmar. However, the most common local language is Burmese and you will hear it spoken throughout Myanmar.
Many young people and most people who work in the Myanmar tourism industry will have a reasonable grasp of English, so you do not need to worry too much about being understood, especially if you are taking a Myanmar tour. However, learning a few simple phrases in Burmese will always elicit a smile and courtesy from the Burmese. Mandarin is increasingly spoken in the cities and border towns of the northern half of the country.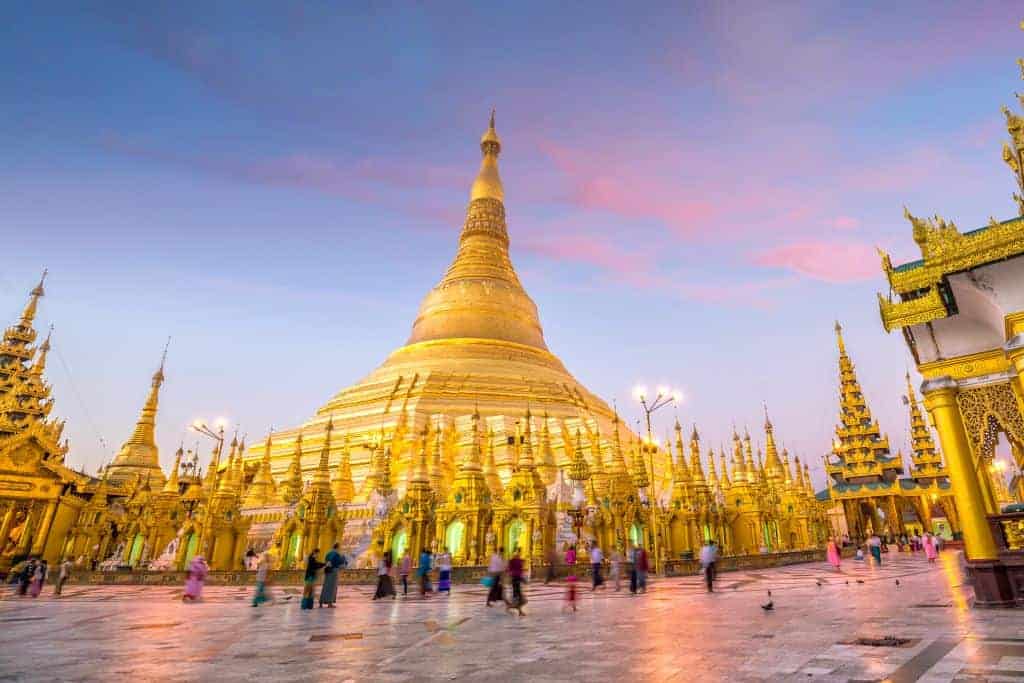 Religion and customs
Up to 90% of people in Myanmar identify as Buddhist, and this faith has had a huge influence on the entire country. There are, however, other religions practiced including Christianity, Islam, and Animism.
Most people in Myanmar are welcoming and compassionate, and the odd cultural faux pas will be overlooked. However, there are a few things you should know.
For example, in Buddhism, the head is the most sacred part of the body, with the feet being the least. It is considered disrespectful to touch someone on their head, or to point at them with your feet! If you are female, do not touch monks, avoid even brushing past them. Do not show anger on your face – in Myanmar it is considered a sure sign of madness!
Myanmar Travel and Tours
Myanmar is the ideal destination for a small group tour as it is a developing tourism destination and doesn't have all the infrastructure of places like Sri Lanka or Thailand. And there's no better company to show you Myanmar than Intrepid Travel — a company known for responsible, authentic, and culturally immersive travel. Intrepid Travel has seven trips to Myanmar. The best seller is Classic Myanmar, which covers many of the top tourist destinations in Myanmar. Here's the description:
Classic Myanmar: Begin a Myanmar discovery with the symbolic and iconic Shwedagon Pagoda, a magnificent glittering temple crowning Yangon. Experience the incredible sight of Bagan's sea of temples and explore the best of 4,000 temples and monasteries. Enjoy an afternoon cruise to Mingun, and visit the world's largest pagoda, then return to watch the sunset over the Irrawady River. Soak up the tranquillity of Inle Lake and sample the hospitality of the Shan people, one of many groups that contribute to the ethnic diversity of this colourful country. Stop in for a home cooked lunch at one of the villages near the lake and learn more about local life.
Intrepid Travel offers a Cycling Myanmar trip, which will open up the country's essence in myriad ways. With its softly rolling terrain, quiet roads, abundance of outdoor attractions and idyllic rural countryside, Myanmar is the perfect place for a cycle tour. A highlight is cycling the ancient city of Bagan – a landscape defined by thousands of ornate ochre-coloured temples.
Another awesome adventure is the Myeik (Mergui) Archipelago Sailing Experience from Intrepid Travel. This trip will explore Myanmar's unspoilt remote locations, yet to be discovered by mainstream tourism. You will anchor in the calm waters surrounding local islands, where you can kayak, paddle board and snorkel among stunning marine life, enjoy some of the best beaches in the world, and disconnect from the rest of the world.
---
If you're planning a trip to Myanmar, consider visiting neighbouring India. Read my Ultimate Guide to Travel in India for a comprehensive overview of everything you need to know. And check out India for Beginners custom tours, to make sure your trip to India is filled with more magic … and less madness.
---
Best places to visit in Myanmar
Myanmar offers an abundance of beautiful attractions and there's no end to the number of things to do in Myanmar. The hardest part of planning your travel to Myanmar can be narrowing down what to add to your itinerary. To help you get started, here are five of the most beautiful places to visit in Myanmar. These have the most tourist infrastructure. That doesn't mean you'll see thousands of tourists, it just means the electricity and the internet will be reasonably reliable.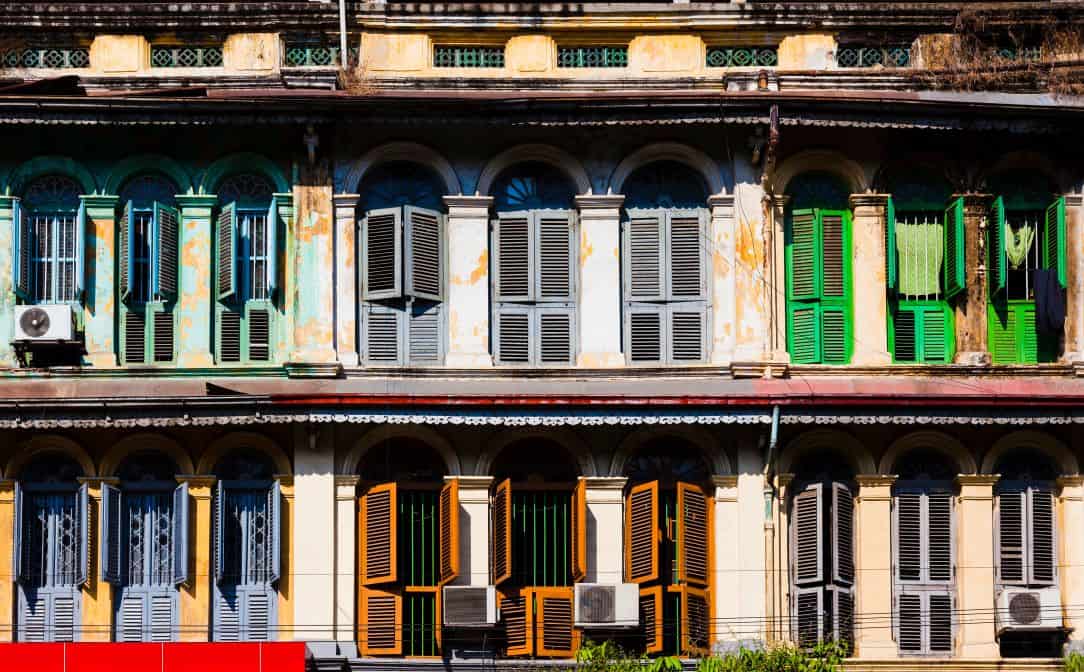 Yangon
Yangon is Myanmar's largest city, although you may be surprised to hear that it is not the capital (that's been Naypyidaw since the military regime decided to move it in 2006). Even still, Yangon is where you're most likely to land in Myanmar – it's a fabulous cultural destination in its own right.
As the largest and most bustling city in Myanmar, it's here you'll find the best selection of shops, restaurants, and museums. It's also the most "Burmese" of cities and the north half of Myanmar is increasingly influenced by Chinese settlement and investment. From humble street food stalls, sprawling markets and a few fancy restaurants, Yangon is a foodie's paradise.
One must-try experience is having Burmese tea in a tea house – much loved by visitors and locals as well. Tea houses are where Burmese people hang out – it's a combination of what westerners would think of as cafes and pubs. Snacks are served and Mohingya, a fish and noodle soup, is the national breakfast dish that brings Myanmar people to teashops early in the morning. Tea shops are peak social hubs – village and suburb gossip starts and ends in Myanmar's tea houses.
Yangon also has more than its fair share of beautiful cultural and spiritual attractions. Most famously, the gold-covered Shwedagon Pagoda is the most important site in Myanmar. The National Museum will give you a good introduction to the nation's fascinating history. There are many other Buddhist sites of significance in Yangon such as the Sule, Botahtaung, and Chaukhtatgyi pagodas.
Much of the charm of Yangon is meandering through its narrow streets, winding market lanes, and past its colonial stone buildings. Pagodas are thickly embedded in this bustling commercial hub and the waterfront is always busy and interesting. I have wandered its markets and alleyways for many years. No matter how much the goods change, it is always overlaid by the sounds and smells of Yangon, which I love, and never tire of.
Unusual sights are always close at hand in Yangon, so keep your eyes peeled as you meander around. For example, you might wander under an overpass in the centre of town and come across a dozen small barbershop chairs where ear cleaning is being offered, or wander through a suburb and find an alchemist's hut with the bellows going full blast.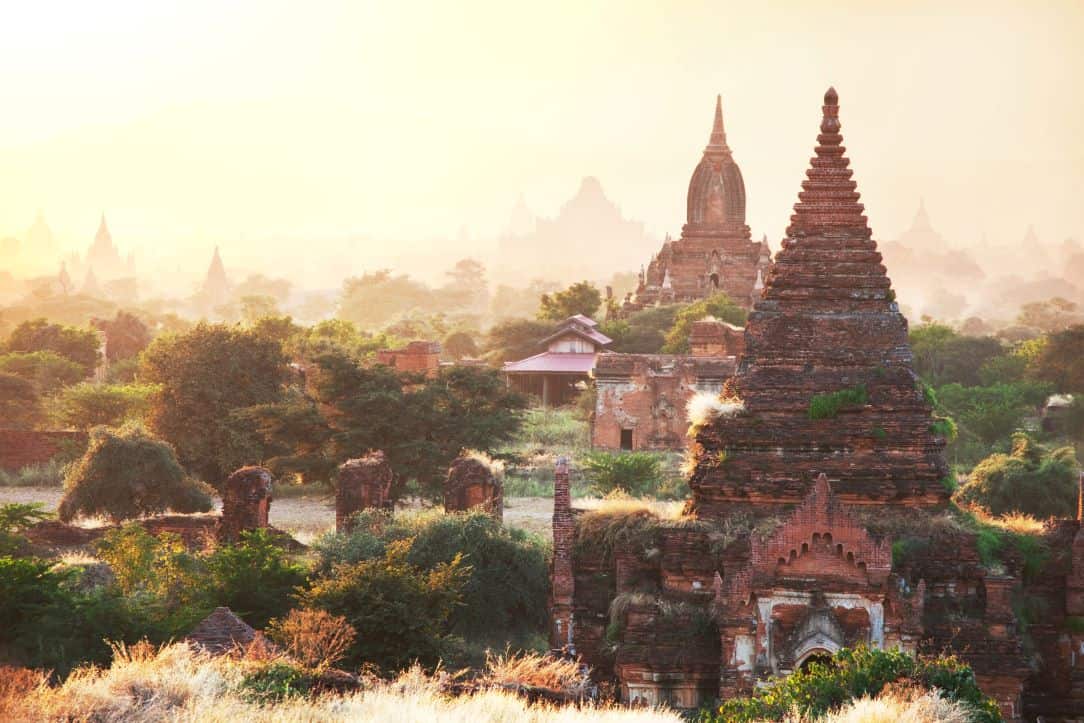 Bagan
There is no doubt that Bagan, Myanmar is one of the most beautiful and iconic places to visit in the world. If you were only going to see one part of Myanmar, I would undoubtedly come here first. It's hard to describe the eerie, serene beauty of the Bagan plain. Most famously, Bagan boasts over 2,000 historic temples – meaning the whole area is like an open archaeological museum. However, things are even more beautiful as many of the pagodas are still in use to this day.
The result is an area steeped in spiritual and historical significance. No matter your faith, it's incredibly moving to be around such a show of devotion. History lovers are also sure to be amazed at 1000+ years of artifacts and architecture on show in Bagan. Here you will see the efforts to the conquering, uniting and empire-building Buddhist kings and queens
The area is beautiful at any time of the day, however, things are especially enchanting at sunset or sunrise. When I first lived in Myanmar, I would take a pony cart out at night and drive between the pagodas. Back then there was no one there in the evenings and the pagodas weren't lit up. I felt like I had the whole Bagan plain to myself! I would climb onto the tallest pagodas, like Dhammazedi or the pagodas overlooking the Irrawaddy River, and feel incredibly lucky to be a young anthropologist in this incredible country. Fortunately, there's now another and perhaps equally fantastic way to tour Myanmar and, in particular, to see all of the Bagan plain – you can take a hot air balloon as the sun rises – truly unforgettable.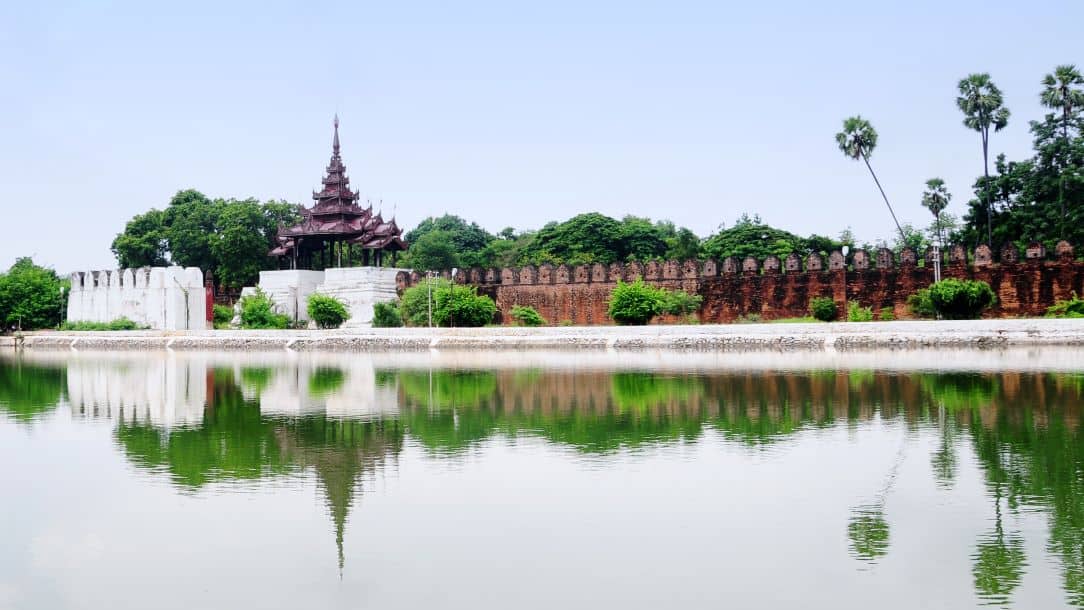 Mandalay
The second-largest city in Myanmar is also one of the country's richest in culture and history. Life is a little bit slower in Mandalay than it is in Yangon, allowing you to slow down a little and scratch the surface of this enchanting city.
It is one of Myanmar's most significant spiritual areas, with over half of the country's monks residing in Mandalay. You'll find a plethora of beautiful temples, including the famous Shwenandaw Monastery, which is also known as the world's largest book. Mandalay is also home to the restored Mandalay Palace.
My favourite place in Mandalay is the Mahamuni Pagoda. Its specialness lies in its true significance to the Burmese people. It contains a relic of the Buddha, and Burmese people are very protective of this particular pagoda.
Part of the beauty of Mandalay owes to its setting between the river and hills. As well as exploring the city on foot, it's a delight to walk up Mandalay Hill for a beautiful view back down or perhaps cruise down the Irrawaddy River for a different perspective. I love using Mandalay to explore the four deserted former royal capital cities, such as Sagaing, which are close by.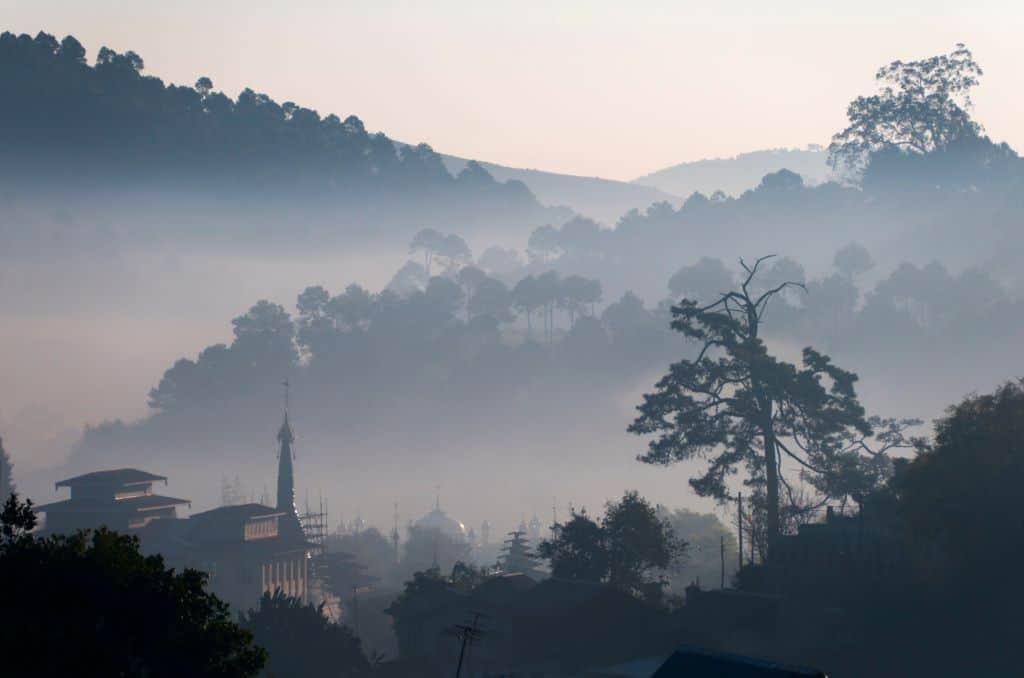 Kalaw
Part of the appeal of visiting Myanmar is the opportunity to stray from the beaten path and discover a place before the crowds do. In Myanmar, one of those places is Kalaw, a former colonial hill station in the Shan hills. Although this beautiful destination is growing in popularity, it has not lost its sense of authenticity and tranquillity.
Kalaw is particularly popular as a base for treks of varying lengths. Although simply enjoying the cool breeze and colonial architecture is quite delightful, it's even better to explore the surrounding villages by foot. Kalaw has been visited by tourists even during the regime's days, when a seven-day stay was the maximum Myanmar visa granted for tourists. As a result, a small hiking industry became established.
Treks range from a few hours to a few days, meaning there is something for everyone – from the total novice to the enthusiast. The villages you will visit on these treks will be a lasting memory of Myanmar. Kalaw is a safe destination (though northern areas of Shan state are increasingly off-limits once again due to the failed peace process in the north of the state).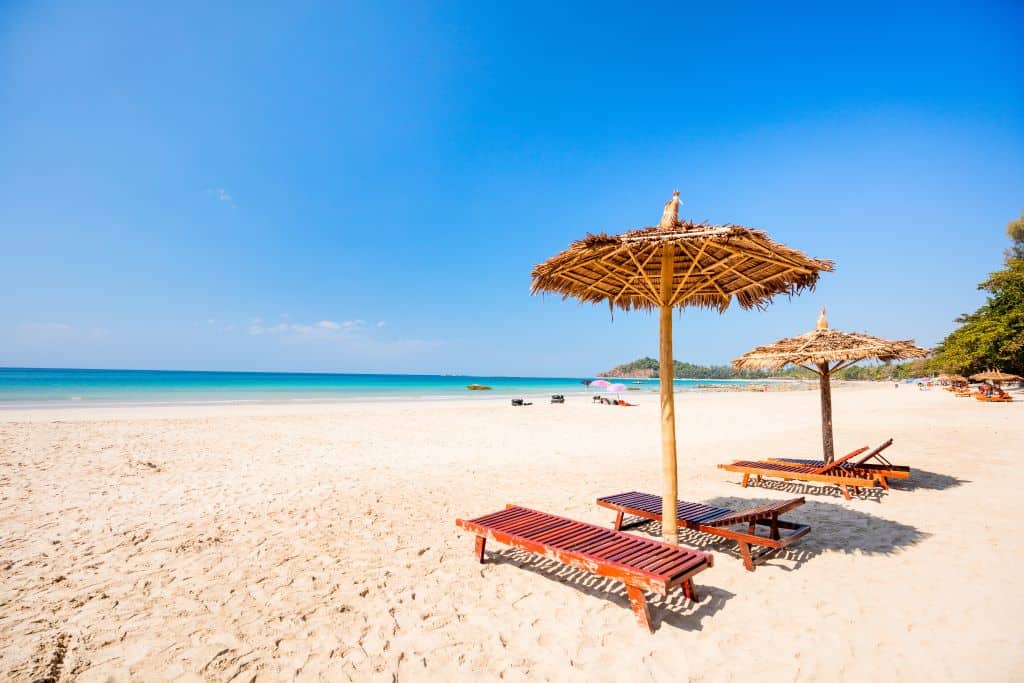 Ngapali
Myanmar's tropical climate means the country is warm and humid for most of the year. Add in that it boasts an exceptionally beautiful coastline (that's yet to feel the effects of mass tourism), and it's no wonder that the coast is one of the best places to visit.
Of Myanmar's coastal regions, Ngapali is the best known and most popular beach for foreign visitors. With over seven kilometers of beautiful white sand, clear blue water, and a generally peaceful atmosphere, many visitors declare Ngapali to be the best beach in Asia.
While the word is getting out, for now, Ngapali remains a charming place to take a beach break in Myanmar. Life here is slow and relaxing, although a selection of modest restaurants, beach bars, and shops are available to enjoy. In 10 years, this area will be another Southeast Asian beach hotspot like the beaches of neighbouring southern Thailand. But right now, it still sees only small numbers of tourists. It's important not to venture outside the beach resorts area in Rakhine state, due to the security situation.
READ: Guide to the Sunderbans.
Myanmar Travel Tips
Myanmar travel Visa
It is easier than ever to travel to Myanmar, thanks to the recent move to processing visas online. Nowadays, residents of more than 100 countries can apply for an e-visa through the official Myanmar government website. This includes citizens of the United States of America, the United Kingdom, Australia, and Canada.
Applying for a Myanmar Visa is a relatively straightforward process. Apply through the official Myanmar government website. You will need a passport with at least six months' left, a recent passport-sized photograph and your credit card to pay the fee (currently $50 USD). I highly recommend applying at least a month before your visit, just in case there are delays in processing.
There are parts of the country in which you should not travel — outside Ngapali in Rakhine state and the northern parts of Shan state, for example. It's important to check your government's travel advisory warnings if you plan on traveling outside of the established 'tourist triangle' in Myanmar.
Is travel in Myanmar safe?
Is Myanmar safe to visit? This is a question that gets easier to answer in the affirmative each year. Overall, Myanmar is an extremely safe country, especially in the main tourist areas. Violent crime is unusual throughout Myanmar, and political tensions are unlikely to affect tourists.
That said, like every country on earth, petty crime does happen in Myanmar, so you'll want to take some basic precautions to keep your valuables safe. Wearing a money bag or wallet is an easy way to deter would-be pickpockets.
Another consideration is keeping healthy in Myanmar. You should not drink or even brush your teeth with tap water, so use bottled water instead. You should also speak to your doctor to ask about whether you need any vaccinations before visiting. As an anthropologist and fieldworker, I have been hospitalized many times in Myanmar – make sure all food is well cooked and avoid ice, water, and most street stalls unless it is a curry pot or is cooked hot and fresh in front of you. This is especially so outside the main tourist areas.
What to wear for travel in Myanmar
It is impossible to leave Myanmar without visiting at least a couple of pagodas. Most of these will still be actively used, and it is a sign of respect to dress modestly. Both men and women should at least cover their shoulders and knees when entering a pagoda. (It's more important to cover your knees than your shoulders.) I don't worry about my shoulders, but I do always wear long skirts or pants.
It is never acceptable to wear shoes on pagoda grounds. From the moment your foot alights on the first step of a pagoda complex, you must take off your shoes! There are never any exceptions to this rule.
Overall, most local people in Myanmar dress modestly at all times and most tourists feel more comfortable doing the same. Things are a little more relaxed in major cities and tourist hotspots, however keeping your shoulders and knees covered may help you to feel more comfortable. In smaller places, including remote villages, it's a good idea to wear fairly conservative clothing.
It's increasingly straightforward to visit Myanmar, although there are still several things to be aware of before you travel. Here are the most important tips.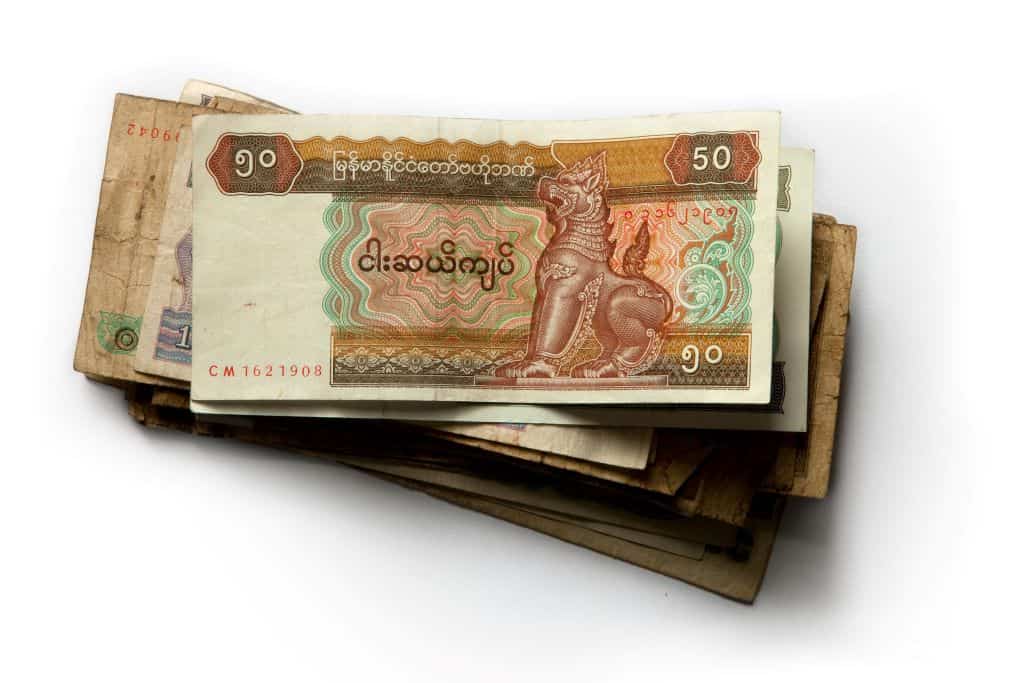 Currency and money
If you've researched travel to Myanmar, you may have heard that the money situation in Myanmar is complicated. The good news is that over the last few years, things have become a lot easier and it's now quite easy to withdraw and use money in Myanmar.
The currency of Myanmar is the kyat (pronounced ch-yat) and is the preferred currency at most places. Previously, you may have heard that US dollars were the best currency to use in Myanmar – this is not the case anymore. Although US dollars are accepted in some places, especially in border towns, kyat is generally preferred.
You will find some ATMs in larger cities where you can withdraw currency, however, the fees are often high. Therefore, many travelers prefer to bring foreign currency to exchange to get the best rates.
The easiest currency to exchange is the USD, and you should request new, clean bills as old and damaged bills may not be accepted. You'll usually find the best rates away from the airport but do check to make sure that it is a reputable exchange. I prefer to pre-pay accommodation, airfares, and as many other activities as I can before I enter Myanmar, just to cut down the complexity and make it easier to enjoy my time in this magical country.
Keeping in touch
While traveling in Myanmar, chances are you'll want to relay your adventures to those back home. Luckily, it's increasingly easy to keep your friends, family and social media followers updated thanks to the recent availability of Wi-Fi in parts of Myanmar.
Within most cities and central tourist areas, you'll find Wi-Fi available in hotels and guesthouses. If you are planning to do some trekking or visit remote places, then you may find that the Wi-Fi is unreliable (although it is increasingly available even in the remoter parts of Myanmar).
Another option you might consider is to get a local SIM card while you are in Myanmar. Myanmar has a fast 4G connection throughout the cities, and it is quickly expanding to even less-populated areas. You will be able to pick up a SIM card either at the airport or from local shops within most cities.
Using electronics
Like most travelers, you'll probably visit Myanmar with a slew of electronic devices. So, bringing the correct adaptor is very important! However, this does get a bit complicated as you will find different powerpoints used throughout Myanmar. Most commonly, you'll find the European-style socket, however, British and American ones are occasionally used as well – just to keep you on your toes.
The best solution to make sure you can stay charged up is to bring a universal adaptor. While you may find these in Myanmar, I recommend bringing your own from home to ensure the quality. It is hard to buy products in Myanmar that are of the same quality as can be easily purchased in developed countries.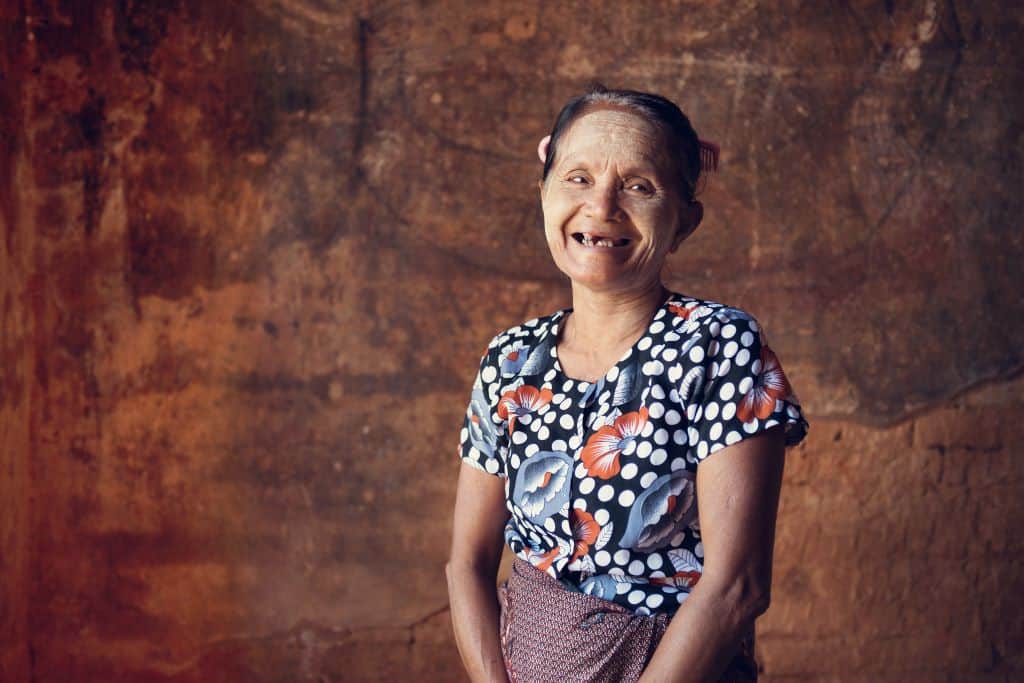 Pack a sense of humour
One of my most important travel tips for Myanmar is to keep a sense of humour. As a developing country, things do not always go as planned in Myanmar. There may be delays, misunderstandings, or inconveniences – however, these often make the best travel stories later on. (I promise you, there will be delays!)
Most people in Myanmar are extremely warm and hospitable and will do their best to make sure you enjoy their country. It is important to them that you are treated well and are safe and welcome in their country. So, keep a smile and a sense of humour, and you are sure to have a wonderful time exploring magical Myanmar.
Top 5 things to do in Myanmar
Watch the sunrise and set over one of Myanmar's magical pagodas on the Bagan plain.

Visit the Shwedagon Pagoda

Experience a Burmese tea house

Bargain your way around a bustling market and get lost in its narrow lanes

Get out of the cities! Ride a bicycle around a few Burmese villages – it is what you will remember most.
Best time to visit Myanmar
Mandalay can be a dry and dusty town in the hot season. Although December to early April is the best time to visit because it is cool and dry, it's also a pleasure to visit the deserted cities along the Irrawaddy River when the heat in Mandalay (April-June) can become oppressive. Myanmar starts getting very hot in May before the rains start in earnest. June to October is the peak of the monsoon season and it is impractical to visit the southern part of the country, including Yangon, at this time.
When considering when to travel to Myanmar more generally, there is very clearly one answer: travel to Myanmar in the cool dry season, December to February.
If you are planning on visiting Myanmar multiple times then always try to choose the southern and western parts of the country during the cool dry season as the monsoon is worst in these areas.
Ideal Myanmar itinerary
In 1994 I was given the first entirely unrestricted visa for travel in Myanmar for at least two decades. It is the best present I've ever had! It's not been too many years since tourists were restricted to 7 day visas inside the 'tourist triangle.' Tourists were largely confined to the 5 spots mentioned above. These are still the best places to visit on your first or second trip to Myanmar.
If you can only visit one sight in Myanmar then it is undoubtedly the pagodas of the Bagan plain. It takes two days and if you have another full day in Myanmar then visiting Yangon and the Shwedagon Pagoda is a must. Yangon is worth two days at a minimum. Longer itineraries would involve Mandalay and the four deserted cities around it (two-three days). This would be followed by Shan State, Karen State and then Mrauk-U, safety permitting.
A week would give you Mandalay and its deserted cities, the Bagan plain and Yangon with its pagodas, markets and colonial-era streets.
Two weeks would allow you to see hill towns north of Mandalay, the Shan states and either the Golden Rock pagoda and the haunting landscape of southern Mon state or the ancient western capital of Mrauk-U.
---
Monique Skidmore is an award-winning cultural anthropologist and a prize-winning writer. An Australian and a long-time expert on Myanmar, Monique blogs about the culture, history and scenic beauty of some of the world's most fascinating and iconic destinations. Monique blogs at Trip Anthropologist.
---
Pin it on Pinterest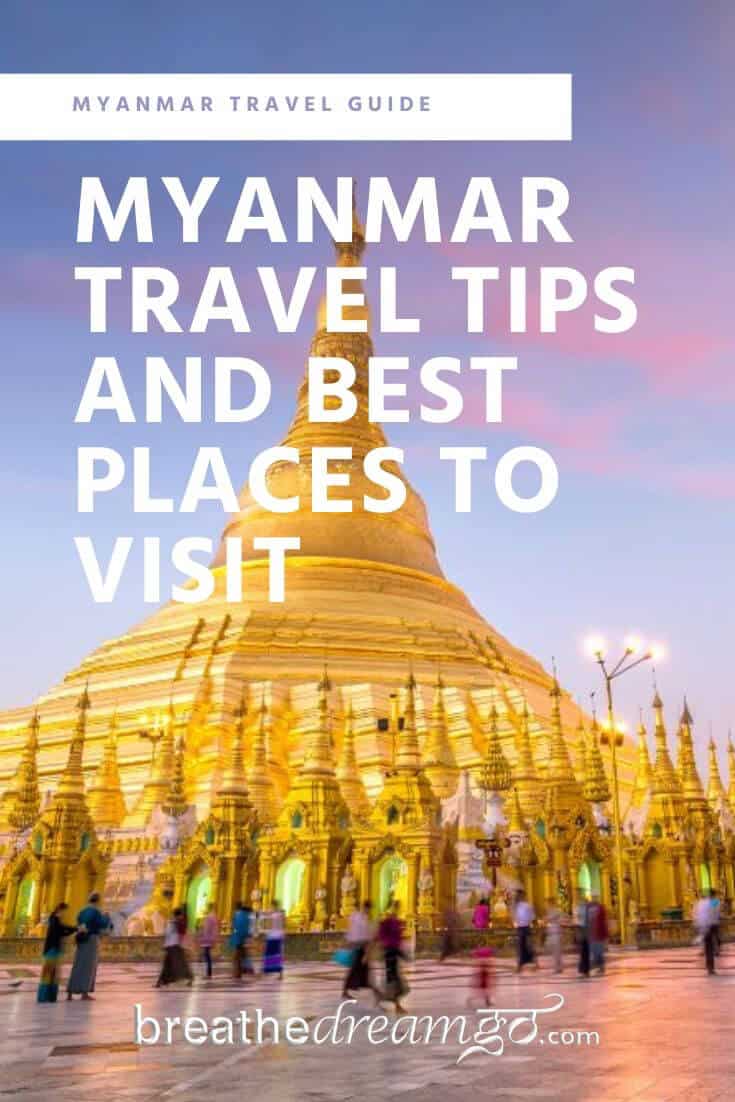 ---
If you enjoyed this post, you can….
Sign up to The Travel Newsletter in the sidebar and follow Breathedreamgo on all social media platforms including Instagram, TripAdvisor, Facebook, Pinterest, and Twitter. Thank you!