Returning to Thailand after 20 years
Returning to Thailand after a 20 year gap, I found Bangkok to be almost unrecognizable. I enjoyed the modern conveniences, stunning resorts and bizarre — and gruesome — Phuket Vegetarian Festival. But missed a sense of authentic Thai culture.
THE FIRST TIME I WENT Thailand, I was new to travelling and every plane ride, every hotel, was beyond exciting. I was living in Japan at the time with a former boyfriend and we decided to visit Thailand before returning to Canada. At the time Thailand had been through some internal troubles and tourism was down. Plus, it was late August. We almost felt we had the place to ourselves.
Our goal was Koh Samui. I had done some research and chose the island paradise because it seemed to fall in that sweet spot of well connected, with good infrastructure – but not yet spoilt by over development.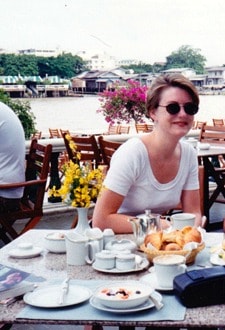 But first, we landed in Bangkok. Taking advantage of the heavily reduced prices, we stayed at what was, at the time, one of the world's leading hotels, The Oriental. This hotel, on the Chao Phraya River, evoked all the romance and adventure of far-flung travel to "exotic" places that I craved. It had been the hotel of choice for authors such as Somerset Maugham (one of my all-time favourite writers), Graham Greene, and Joseph Conrad – each of whom have suites named after them.
I fondly remember having breakfast on the hotel's terrace restaurant, on the river, and feeling very worldly for the first time in my life. Finally, at about age 30, I was a world traveller! Here's an old post about my early travels in the Far East.
Bangkok was a rambling, dusty town, with lots of traffic and noise. The city held some wondrous sights, like the Grand Palace and khlongs, but it wasn't a top tourist destination back then. I liked our Chao Phraya River cruise most of all, and seeing the Wat Arun, Temple of Dawn, silhouetted against the darkening sky.
From there, we went to Koh Samui where we stayed on the beach in a beautiful resort overflowing with gardens and flowers. We swam in the warm waters of the Gulf of Thailand, ate spicy Thai food under the stars, and had Thai massages in the sand. It was a glorious vacation, one of the best I'd ever had.
I left Thailand, back then, with nothing but good memories about the warmth of the people and the culture we had experienced as tourists staying in beautiful hotels and resorts. We made a conscious effort to respect the culture and we were rewarded with friendship. Our resort manager sent us a Christmas card several months later!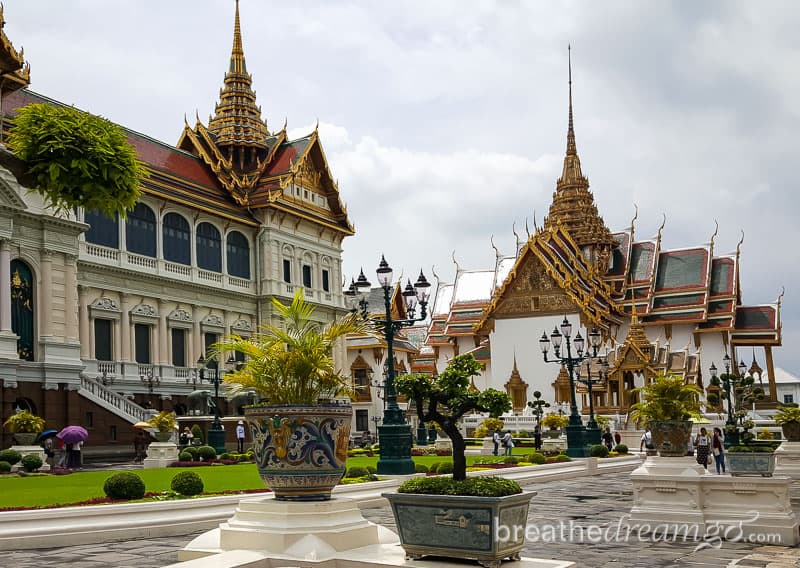 Thailand in 2015 for TBEX Asia
Fast forward 20 years to 2015, when I finally returned to Thailand as a speaker with TBEX Asia (Travel Bloggers Exchange) in Bangkok. I found the city unrecognizable. It had boomed into a modern metropolis with a very western imprint. With modern conveniences like the above ground BTS Skytrain and below ground MRT Subway, huge glitzy malls selling western designer wear, and a raft of luxury hotels sporting sexy rooftop bars, Bangkok seemed like an Asian super city.
I stayed in several hotels in Bangkok. Each were completely different. First up was the elegant Oriental Residence, where I had a corner suite and felt like a movie star. I loved the tasteful and muted décor, and the rooftop pool-with-a-view was divine.
From there, I moved to the Amari Watergate Bangkok, a large and popular place smack dab in the centre of the city, built for comfort and speed rather than romance and adventure. This hotel had everything: a spa, outdoor swimming pool, excellent Thai restaurant, and my favourite spot, a club lounge with outdoor terrace affording spectacular views of a city pulsating with life and light.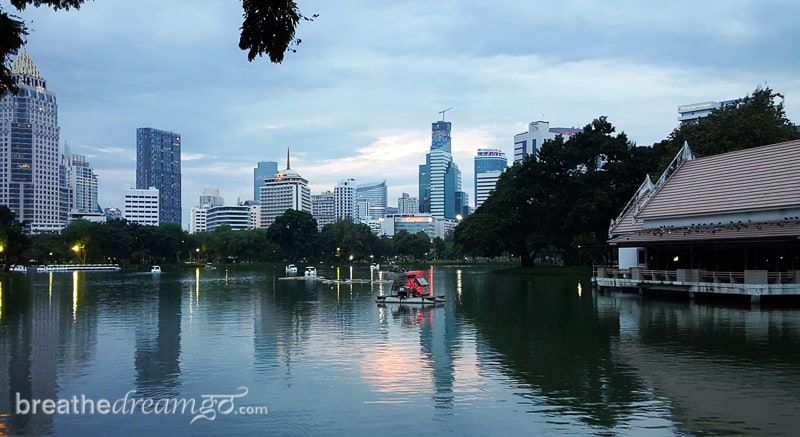 During the TBEX conference I stayed in the Hua Chang Heritage Hotel, another ultra-modern place that looked like a life-sized Barbie luxury playhouse. White vinyl furniture, glowing pink plastic fixtures, shag carpet, and a big tub in the middle of the room. While all of these hotels were beautiful, comfortable, and efficient, they lacked the old-world charm I remembered from my visit to the city 20 years before.
After the TBEX conference, I travelled to Phuket on a hosted "fam" (familiarization) trip, organized by Tourism Thailand. I chose this tour because of the opportunity to stay at a 5-star resort and to witness the astounding Vegetarian Festival. Otherwise, I would have been very reluctant to choose Phuket, knowing its reputation as an over-developed tourism hotspot.
I have to admit, though, I loved staying at the 5-star SALA Phuket Resort and Spa. I had my own villa and pool and once again, felt like a movie star. Going out on a yacht to experience snorkelling in the ocean was fabulous, and I also enjoyed a massage at Sukko and cooking classes at The Blue Elephant. The entire trip was memorable.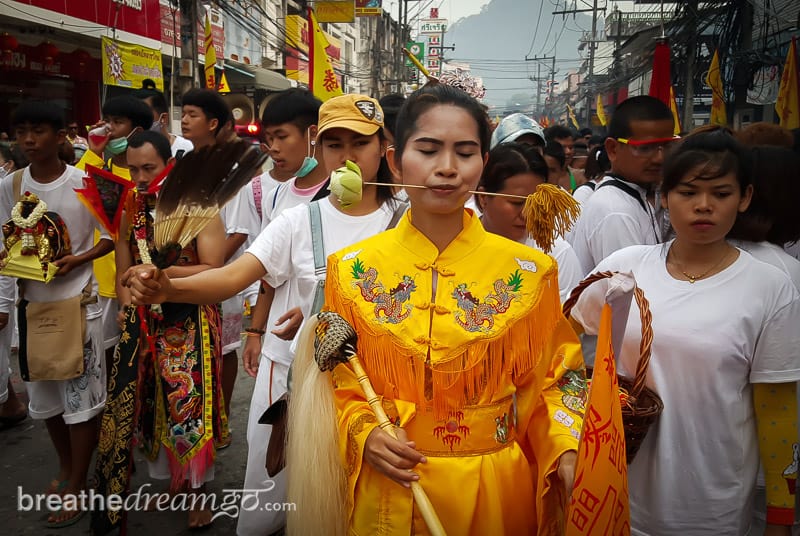 The star attraction, however, was the Phuket Vegetarian Festival, a Chinese celebration to honour the gods through abstinence from meat and other stimulants. Over the years it has become a spectacular event, attracting thousands, who either take part in or watch the ceremonies held to evoke the gods. These include puncturing and piercing the face, and withstanding an onslaught of firecrackers.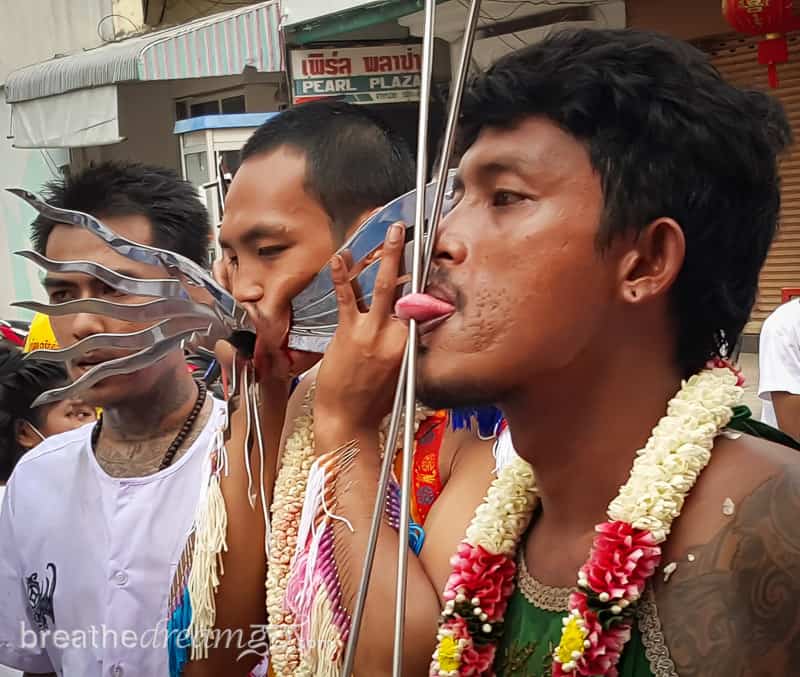 Not for the faint of heart, the Vegetarian Festival has resulted in many injuries and even a few deaths – usually due to the indiscriminate use of firecrackers. I found that it was difficult to get the photos I wanted of the procession while trying to avoid all the firecrackers people were constantly lighting and throwing. It felt like a war zone, and looked like the Zombie Apocalypse. No offence intended, but it was pretty gruesome.
However, at least it was an authentic festival – although it has perhaps been over-blown by its popularity and infamy. The rest of Phuket was over-developed, commercial and mostly unappealing to me. There was very little flavour of authentic Thailand left on the island. One street in Phuket town is preserved as an example of bygone days, but even it seems ingenuous.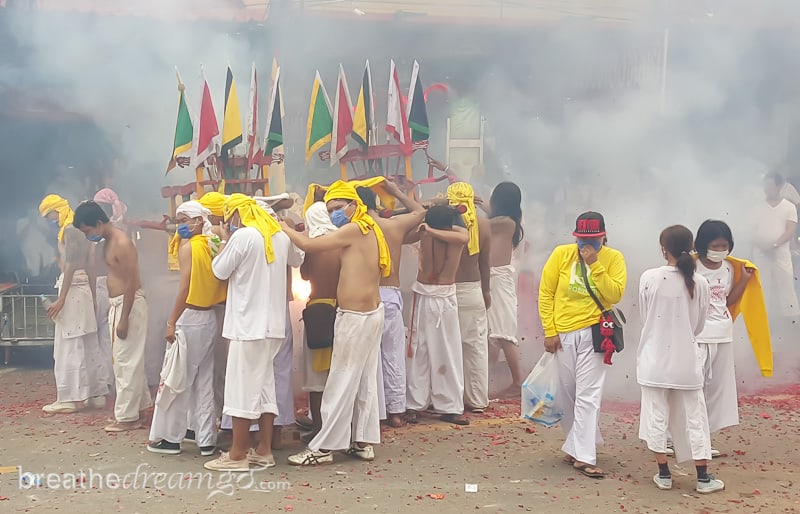 A call for sustainability
Thailand 20 years apart resulted in two very different experiences. In fact, it felt like a different country. It was partly due to the difference in my trips and the locations I visited, but also due to the changes Thailand has experienced. Many people think that Thailand – with about 32 million inbound visitors a year, almost the entire population of Canada – has been almost ruined by tourism. I have heard there are places in the north that are still worth visiting. But to me, the bloom is off the rose.
I did have a good time, on both my trips to Thailand. I stayed in beautiful places, ate great food, met nice people. But seeing how Thailand changed over the past 20 years was a strong reminder to me that responsible travel and tourism practises are essential to keep this industry on the right track.
So by all means, enjoy Thailand … and also be aware of the impact you have as you travel.
---
More reading about Bangkok and Thailand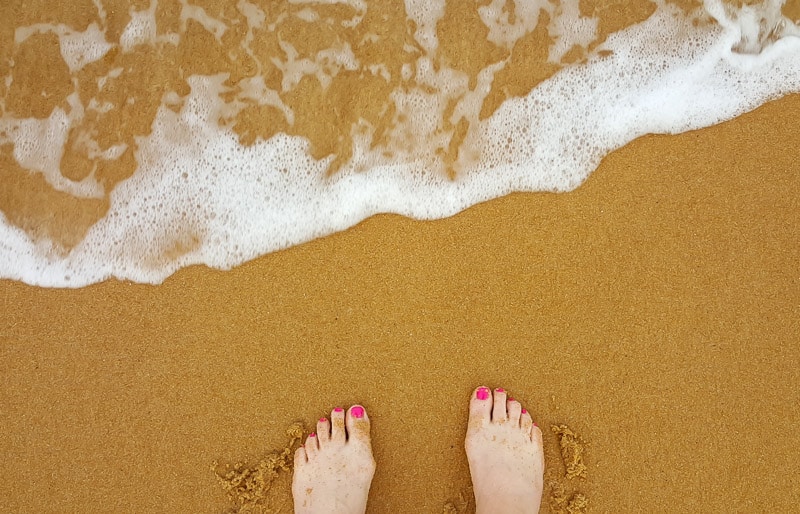 NOTE: My hotel stays and activities during the 2015 trip to Thailand were hosted by the hotels, TBEX and Thailand Tourism. As always, my opinions are my own, my stories are heart-felt and I only make recommendations based on personal experience and with the needs of my readers in mind. This post was brought to you by Luxury Retreats.
---
If you enjoyed this post, please sign up to The Travel Newsletter in the sidebar and follow Breathedreamgo on all social media platforms including Instagram, TripAdvisor, Facebook, Pinterest, and Twitter. Thank you!