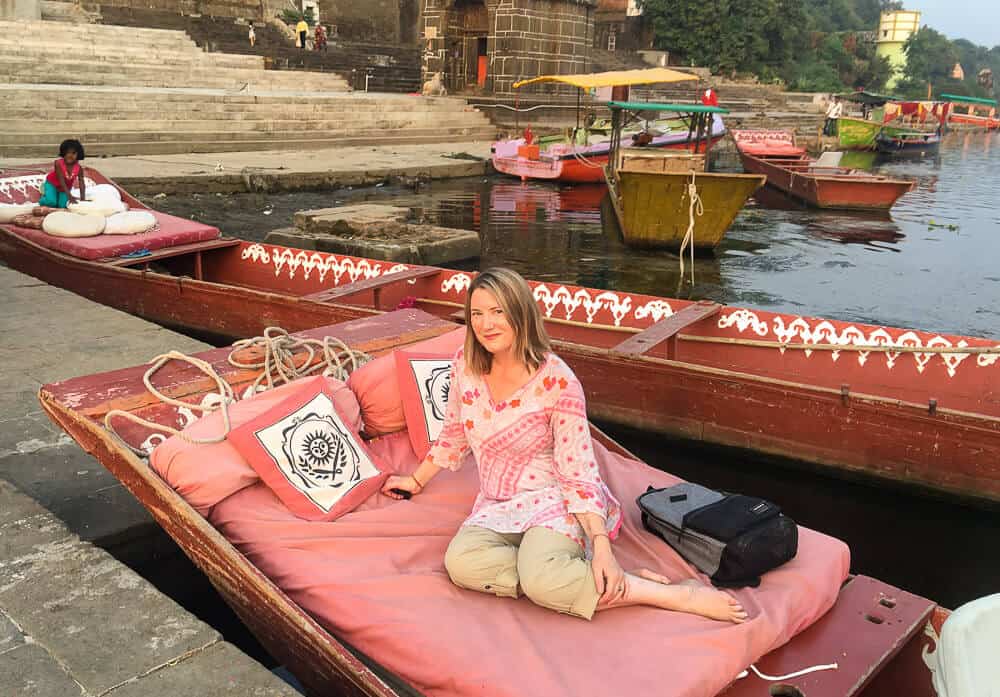 Packing anxiety, top packing tips and best carry on luggage
YOU MIGHT BE SURPRISED to learn I have packing anxiety. So when Swissgear Canada contacted me about taking their luggage with me on the road in India, I was presented with both an opportunity and a dilemma. I didn't want to mess with my system due to the anxiety it might cause, and I didn't know if the luggage would be durable enough for the rigours of travel in India. But of course who wouldn't want to receive an array of smart new luggage! They gave me a suitcase set and travel bags that included a small carry on suitcase, two backpacks, a toiletries bag, and a wallet (listed below with links to the Swissgear website).
Luckily, after trying them while travelling in India to Rishikesh, Delhi, Madhya Pradesh, and Kerala, I can honestly say they are some of the best travel bags, and the best carry on luggage, I've used in India. And I managed to overcome my anxiety by developing a new system. Read on to find out how I deal with packing anxiety and using my new lightweight luggage.
---
More reading on Breathedreamgo about travel in India
---
What you will learn in this post:
Why lightweight suitcases are essential
Travel packing tips
Coping with packing anxiety
Learning to travel with carry on luggage only
Why I like my Swissgear luggage set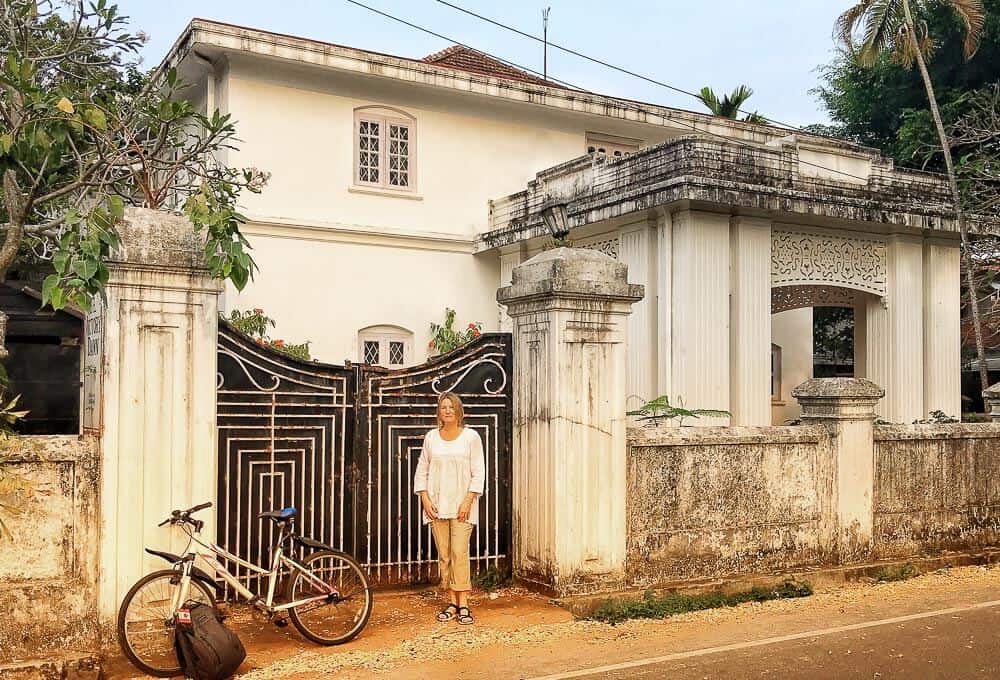 Lightweight suitcases are key
Swissgear suitcases, luggage, and backpacks are affordable and lightweight, which makes them ideal for travel in a challenging destination like India. The baggage allowance for domestic air travel in India is 15 kilograms in economy class – so you need lightweight suitcases. Otherwise, the suitcase itself will take up a significant portion of your baggage allowance. My Swissgear carry on spinner is just 3 kilograms.
My only concern about the Swissgear suitcase set was durability. India is tough on luggage (as well as travellers)! My small suitcase and other travel bags are constantly thrown onto train luggage racks, into compartments, and down conveyor belts. They are often man-handled by porters and staff. Believe, me, I put this luggage through its paces.
Overall, the luggage took the challenging conditions very well, and I discovered some specific benefits to using Swissgear, which are outlined below. But first … packing tips!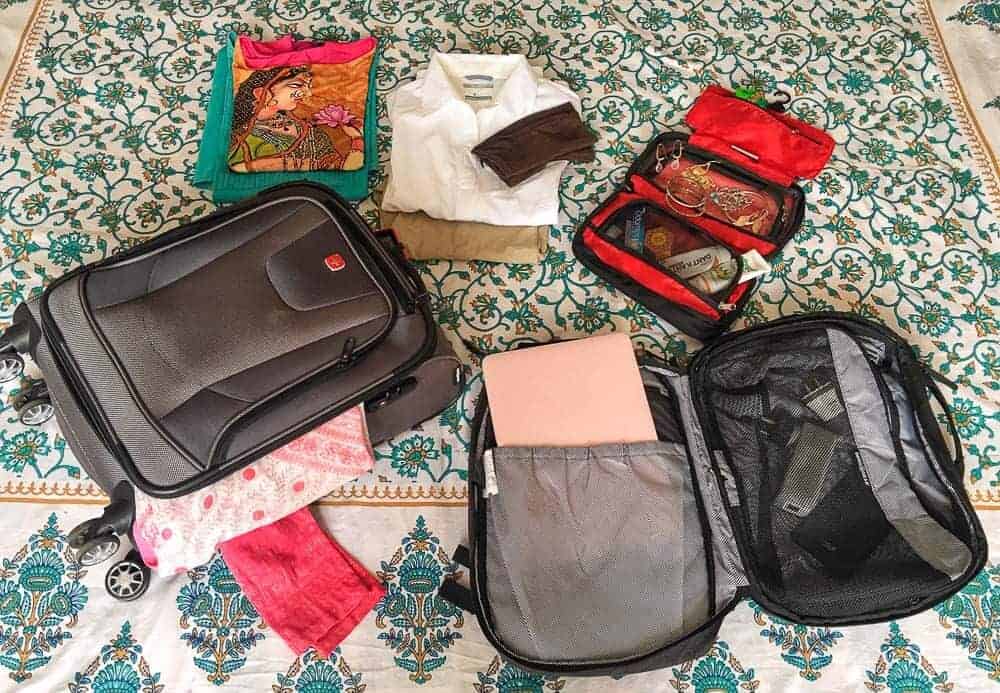 Travel bag packing tips to manage anxiety
I basically consider myself a professional traveller, since I do it so often, and for my livelihood as a travel journalist and blogger. But that doesn't mean I don't have packing anxiety. I worry about whether I am taking the right stuff, enough or two much, what I will forget, if I will be able to cram it all back in … So, to help me cope, packing has become ritualized and luggage is important — it is one of the tools of my trade. I don't take any of it lightly.
I need to be able to take what I need — whether it's electronics gear, climate or activity specific clothing, or medicines needed for travel in India — and have it arrive in good condition, in as little luggage as possible. I try and travel light, usually carry on, when I'm travelling domestically and sometimes internationally.
I've developed some habits, routines, and traditions around packing, and I will share some of my best practices below, along with my favourite things about the Swissgear luggage.
Be prepared. I start thinking about what I need to pack 3-7 days before the trip, to make sure I have everything I need, and to give me time to buy things, get things washed or dry cleaned, etc.
Similars. Put everything in piles of similar before packing. This works really well in hotel rooms – I almost never forget anything because of this system. It also works well when you're packing at home. You can see at a glance if you have too many t-shirts or toothbrushes or whatever.
Compression sacs. Use compression sacs to pack clothes. I used to buy expensive Eagle Creek compression sacs, now I just get the cheaper Ziploc version, which work just as well. Not only can you take more clothes, but they are protected from moisture and accidental spills.
Travel size toiletries. Travel size toiletries are almost always the way to go. Except for specialized products, you can get almost everything wherever you go nowadays. I use a small, hanging toiletries bag filled with travel sized products. I use this when I travel, and keep the full-sized products at home. I use the Swissgear toiletries bag for makeup, jewelry, and miscellaneous things like vitamins and eyeglasses
Squishable shoes. Shoes take up a lot of room, so I am always on the lookout for shoes that compress. Skechers is my go-to brand for walking shoes and sandals: they are comfortable, affordable, offer a lot of support, and they compress down for packing. Plus, I throw in flip-flops and a pair of blingy Indian sandals. They pack very flat.
Carry on magic. Being able to master the art of travelling carry on only is really worth the effort. It does take some strategic planning and discipline. It's like everything else: once you make the decision, you can make it work.
---
Responsible traveler? When packing, don't forget to pack a reusable water bottle and some other zero-waste option. Check out my guide to Responsible Travel Products here.
---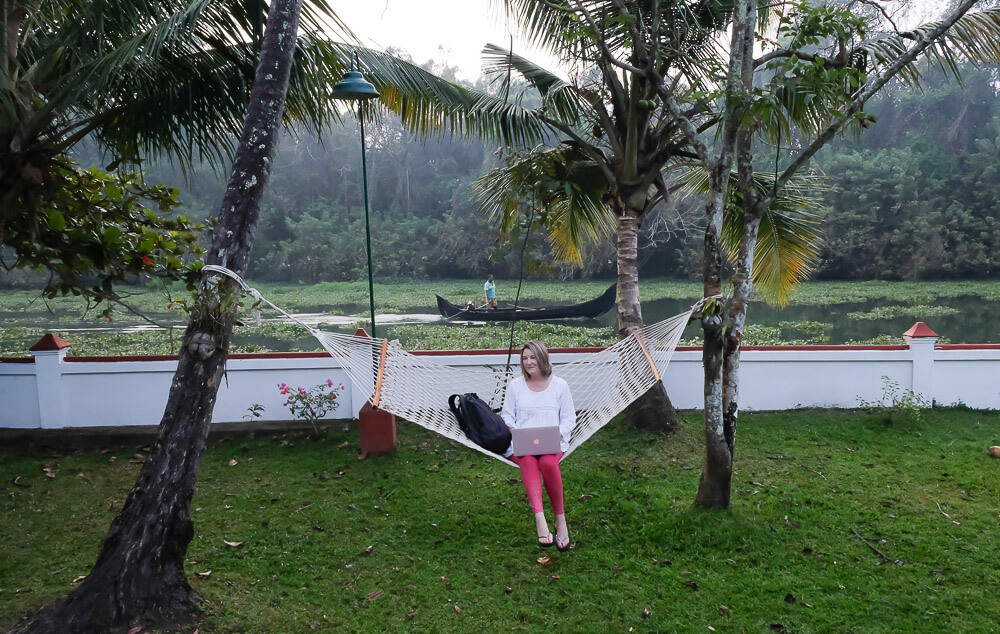 I found travelling with the Swissgear spinner carry on and laptop backpack made it relatively easy. Here's what I did:
Packing: Laid out my clothes in outfits, making sure I wasn't taking anything extraneous. Compressed clothes into two compression sacs.
Carry on spinner: After putting the compression sacs into my suitcase, I stuffed shoes around the sides and laid my toiletries bags (I travel with two) on top. Paperwork like notebooks and books went into the outside pocket.
Laptop backpack: My 13" Macbook Pro laptop, a small bag containing computer and phone peripherals, and everything that would go into a purse, such as my Swissgear RFID wallet, went into the backpack. It's an ideal size, not too big or too small, with a roomy expandable inner pocket that can also hold a shawl or sweater. It also has outside pockets and a place for a water bottle.
The Swissgear luggage I am using
Below are images of three of the Swissgear pieces I'm using on my travels: 21″ carry on spinner, laptop backpack, and hanging toiletry bag.
Things I liked about the Swissgear luggage
Spinner wheels. I was unsure at first, but I ended up really liking the carry-on spinner's four-wheel design. It provides a solid base for perching other bags on top and gives you more options for pushing or dragging the bag.
Lightweight backpack. The tablet backpack weighs almost nothing (0.6 lbs). Yet it can carry a lot of stuff. I used it daily for walks, shopping, almost everything. It can also fold up quite small for packing.
Slim wallet. The RFID wallet is very slim, yet is holds all my cards, my passport, money, extra photos – everything I need for travel. It doesn't take up a lot of space, but it DOES provide a lot of protection because it prevents identity theft.
Versatile toiletries bag. The toiletries bag is in some ways my favourite piece. It's smart-looking, and is very versatile. I've used it to carry makeup, bling, jewelry, toiletries, all kinds of things.
Expandable laptop backpack. For travelling with carry on only, the laptop backpack is key. It is highly expandable and can literally hold my entire portable office – my 13" Macbook Pro, plus peripherals, cables, iPhone camera accessories, notebooks, pens, files. The lot.
NOTE: This post was brought to you in part by Swissgear. However, as always, my opinions and experiences are my own, and I keep the needs of my readers firmly in mind.#sponsored #Swissgearlife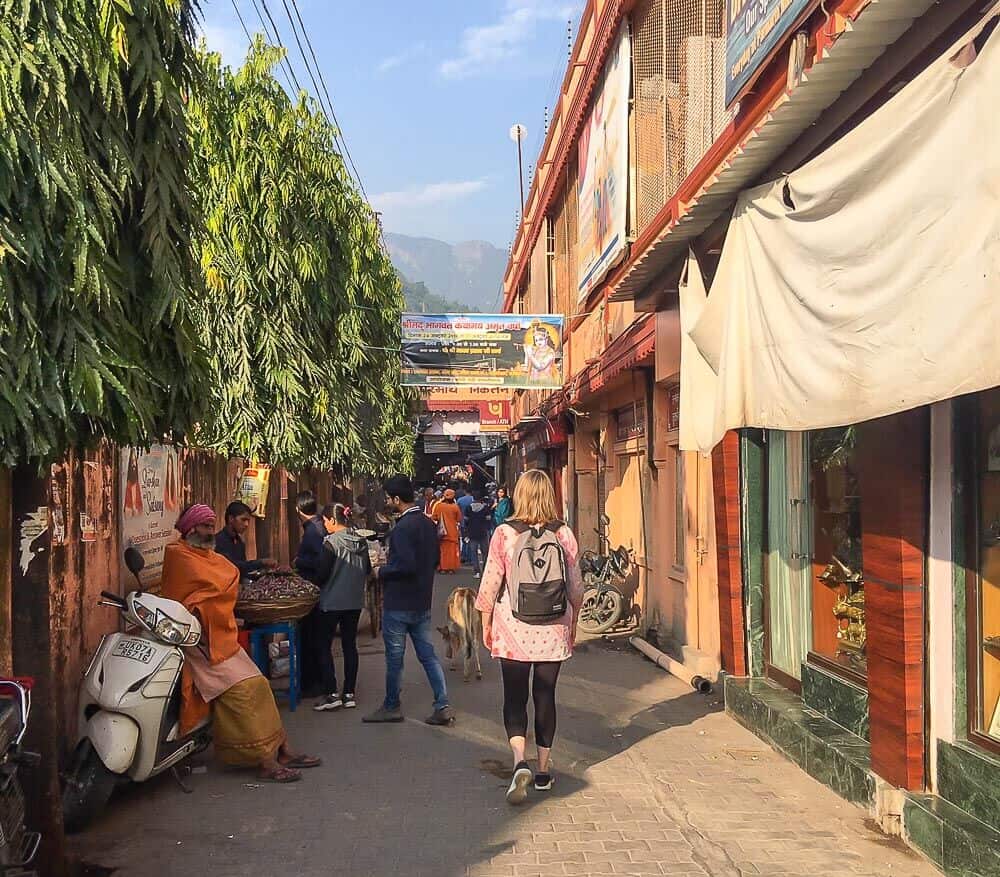 ---
If you enjoyed this post, you can….
Sign up to The Travel Newsletter in the sidebar and follow Breathedreamgo on all social media platforms including Instagram, TripAdvisor, Facebook, Pinterest, and Twitter. Thank you!
---
If you are interested in travel in India …
If you are planning to travel in India, let us help you! We offer itinerary planning, India for Beginners custom tours, and much more to make sure your trip to India is filled with more magic … and less madness.