A year of life lessons from a traveller, writer and spiritual seeker
JOSEPH CAMPBELL OFTEN wrote and spoke about The Hero's Journey, and the predictable stages it follows. I became very aware I was on my own Hero's Journey when I heard The Call, the first stage, in late 2004. I heeded The Call and started to plan my first trip to India, and in December 2005 left for a six-month journey. Nothing has ever been the same since. I've been back to India five times, for a total of 17 months spent in country, and as a result I have a new career as travel writer and blogger, a second home in the country of my soul culture and a much larger sense of my self as a world citizen.
This past year, 2013, I became aware that I am at a much later stage of The Hero's Journey, but one that takes just as much courage. I am now Returning. This stage involves integrating everything learned, and becoming more "complete." It's also about figuring out what The Hero's "Holy Grail" is; what was learned on the journey that can be shared with others, for their benefit.
I credit Joseph Campbell and especially this book, one of my bibles, for helping to guide and teach me, and make sense of my life.
In my case, this stage is also about becoming more grounded, balanced and supported. Passionately pursuing my dreams of travel, adventure, India and writing over the past eight years has been the most exciting and satisfying thing I have ever done, and I have no regrets. AND it was also the most destabilizing thing I have ever done because I did it without enough financial or social support. I felt if I hesitated, I would never have the chance again.
Consequently, I found 2013 to be particularly challenging in a couple of very specific ways that undermined my feelings of stability in the world, and I found my faith and energy flagging at times. Yet 2013 was also the year I felt my travel blogging career taking off; the year I became activated about some important issues; and the year I finally got to visit Ireland, land of my ancestors.
Here's my year in review, by season, each one characterized by a highlight and what I learned.
Winter Lesson: The year of women
2013 started badly. I woke up on New Year's Day in my friend's frigid apartment in Delhi, a city shrouded by chilling fog and the Delhi Gang Rape. The young medical student, nicknamed Nirbhaya (Braveheart), had just died of the massive injuries inflicted during the brutal rape, and the capital of India was gripped by rage and protest. The incident affected everything and everyone, including me, an erstwhile Dilliwalla, who dearly loves my second city.
The Delhi Gang Rape was one of the reasons I cut my India trip short and came home early, after three months instead of six. But the bigger reason was the instability I felt in my life, a feeling of homelessness and financial uncertainty, a feeling of being unmoored and cast adrift. Coming home did not in fact immediately solve these problems. It just gave me a familiar setting in which to ask the right questions.
After I got home from India, I became galvanized about the unique challenges women face in the world. It's not really a surprise that I would become active around women's rights: I was born on March 8, International Women's Day, after all.
I also became more informed and outspoken about women and sexual abuse. While the mainstream media was filled with stories about how dangerous India is for women, I grew concerned that the emphasis on the problems in India was a smokescreen for the epidemic of rape and sexual abuse women all over the planet suffer. Certainly rape statistics in other countries are much worse than India. I realize that rates of reporting play into these stats, but it doesn't take away from the fact that all forms of rape, including date rape, are happening everywhere, including the USA and Canada. In fact, for most women, rape and sexual abuse is at the hands of a known perpetrator, someone in their domestic sphere.
Over the course of the year I was interviewed by the Wall Street Journal, India; the BBC World News radio; NBC News Travel; the Huffington Post; USA Today; and the CBC, among other media outlets. My message to all of them was to look at the problem as global, not India-centric. India is NOT the rape capital of the world. The world is the rape capital of the world.
And when asked, "Is India dangerous for women travelers?" I learned to answer, "That's not the right question. It's not whether India is dangerous; it's how you travel in India. Or anywhere else for that matter."
In February, I founded WeGoSolo. It started as a blog tag, in response to the backlash against women travelling alone, and I gained a lot of support from many, many female travel bloggers. Then WeGoSolo became a weekly tweetchat, and it's still going strong. Through WeGoSolo, I encourage women to get out and see the world, and I also encourage them to practice safe travel.
I believe that 2013 was a watershed year for women — in India and elsewhere. It was the year the genie was let out of the bottle. Nirbhaya, the young woman who died from the brutal gang rape in Delhi, must have been a great soul, a Mahatma. Her suffering and death shook a nation, was felt around the world and galvanized change. She was certainly one of my teachers in 2013.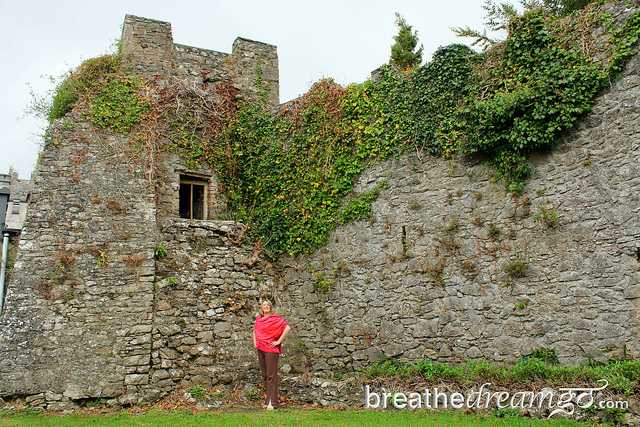 Spring lesson: The importance of self-confidence
There's a man in my Toronto neighbourhood named Prem who is 79 but looks 56. He is slender, graceful and inquisitive, and his brown skin is smooth and glows. I asked him his secret, the reason for such youthfulness and he said, solemnly, "I have a mission."
I thought I had a mission too. I thought my mission was to grow and self-actualize by travelling in India and learning to master the art of travel writing so that I could share the beauty I saw and the joy and wonder I felt.
And I thought that if you boldly go after your dreams, and allow your "mission" to guide you, that you would invariably find support and eventually success. Yet until the end of the year, I found very little real support for Breathedreamgo, in terms of partners, sponsors, contracts, assignments, press trips, etc., and the lack of support began to wear me down.
Joseph Campbell said that when you are on the right path, the path that was meant for you, invisible hands come to your aid, doors open for you that wouldn't open for anyone else. I have felt this "magic" before, but it seemed to elude me during the first half of 2013!
As I struggled to find my path, I tried many things. I became certified as a travel agent, and worked briefly for a travel agency as the resident India specialist, but it wasn't my thing. I launched an Indiegogo campaign and tried to raise enough money to write the book I have long wanted to write, but I didn't raise enough to take the time off.
Spring was by far the most frustrating season of the year, for me. It was the season of Self Doubt.
What I learned in the spring of 2013 is that our belief in ourselves is the single most important factor in achieving any kind of success, contentment or satisfaction. With it, you can move mountains. Without it, you can't get out of bed in the morning.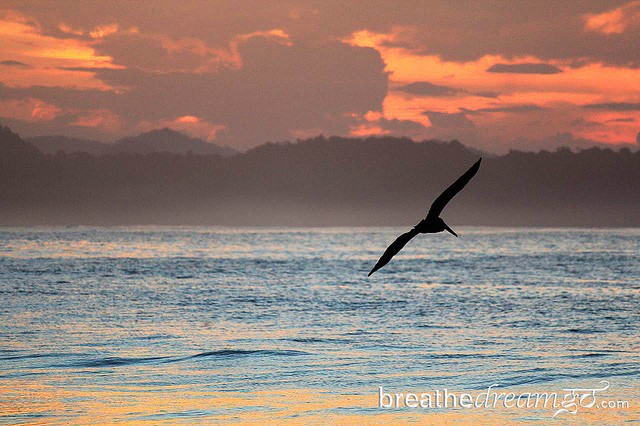 Summer lesson: Achieving creative freedom
At about the time summer officially started, I attended the Travel Bloggers Exchange (TBEX) conference in my hometown, Toronto. I went to the opening night party at Roy Thomson Hall agape. From a marginalized hobby, it suddenly looked like travel blogging had arrived. About 1,300 people filled the lobby of the massive, luxurious venue, and were treated to music, wine, gourmet food and other pleasures, courtesy of generous host Toronto Tourism.
But though the conference was in many ways a big success, it left me feeling a bit confused. I'm glad that travel blogging finally seems to be taking off, but I have to admit to some mixed feelings. You pay a price when you try to make a business from your passion. I spend hardly any time doing the kind of writing I really want to do. In fact, as time goes on, I feel I am getting further away from the original passion that started all of this. And I question myself a lot. When I started, I just wrote from the heart. Now everything seems like a big production of SEO, networking, marketing, writing proposals and reports, etc. And it's hard to retain your unique voice and vision amidst all the noise.
I started travel blogging while travelling in India for six months, in 2005-06. Over time, my "casual" travel blogging turned professional, and my career morphed from copywriter to travel writer and blogger. My new profession was born from a love of travel in India, and a desire to express the rapture I felt in words and pictures. A lot of that rapture has to do with the reasons I went on that first long trip, and the role India has played in my life (but that's another story).
So, part of the balance I am looking for in my life has to do with balancing what Hugh MacLeod of Gapingvoid.com calls "Sex and Cash" in his book Ignore Everybody And 39 Other Keys to Creativity (I love this book, it's one of my bibles — there's a gem of wisdom on every page — see book cover image, below). Sex is what you do from pure love, for the pure joy of it. Cash is what you do for money.
In this book, MacLeod writes about the importance of having sovereignty over your work, if you're a creative person. "The sovereignty you have over your work will inspire far more people to find their own sovereignty than the actual content ever will." He says most creative people he knows wants to lead lives that are productive and creative; that's the dream. Me too.
In 2013, I learned I need to demarcate my line of sovereignty, what I'm willing and not willing to do. It's a basic necessity of creative freedom.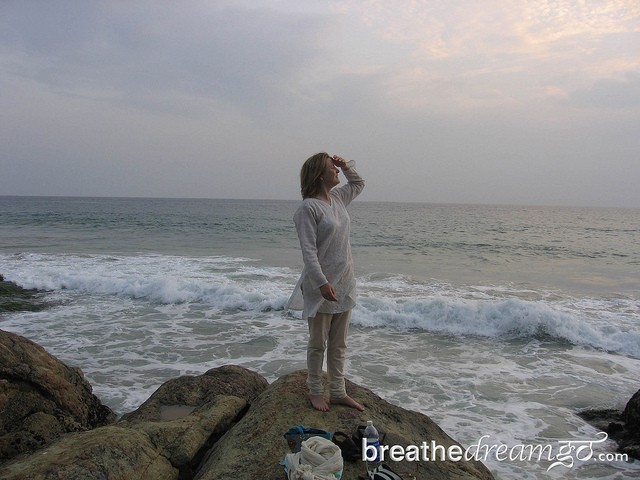 Fall lesson: Doing it my way
The first condition of understanding a foreign country is to smell it. – Rudyard Kipling
"Feeling like a traveller. Feeling free." My friend wrote this on Facebook about a short trip she took that reignited that old familiar feeling. My favourite moment in life is when the train wheels start to turn, and the train begins to move out of the station. My second favourite moment is when the plane starts down the runway, picking up too much speed and momentum to do anything except hurl itself forward.
On September 8, I walked out of my spotlessly clean apartment in Toronto and flew to Prince Edward Island for a Canadian Tourism Event called GoMedia. I didn't return to my apartment until the end of November, after my subletter left. In those three months:
I went on a seafood tour of PEI, the gentle island,
flew from PEI to Ireland for 18 days to visit the land of my ancestors for the first time,
back to Toronto to stay at the Trump Hotel for two nights,
then to visit my sister for a week in the Canadian wilderness,
hitched a ride back to Toronto to housesit,
spent a night at the Alt Hotel at the Toronto airport,
and then flew early the next morning to Costa Rica for two weeks — the first week with EcoAdventureMedia and the second week with Kensington Tours.
It was a whirlwind, I had a great time, but I was worn out by the end of it all and very happy to be home.
I've been a writer most of my life, starting with my childhood obsession with Scheherazade. I graduated with a BA in Journalism in 1986. I started travelling more than eight years ago, and spent about 17 months' travelling in India. Writing and travelling are two of my chief passions, and I feel in my soul they are both a big part of who I am.
But until this year, I had never really been on a press trip. Not one with a set itinerary and other travel journos. I found it hard to "smell" the country on those trips.
And while I really appreciate the opportunities to travel and experience things I wouldn't get to do on my own; and while I really enjoyed meeting the people I did on the press trips, this year I learned I need to travel my way, the slow way, the way that allows me to connect deeply with the culture and the people. Why do I love India so much? There are many, many reasons, but no doubt the amount of time I spent there over the past eight years, living with an Indian family in Delhi for weeks at a time, or with my spiritual community at a yoga ashram near Rishikesh, plays a big part.
2014: The year of heart-opening travels
In this life we cannot always do great things. But we can do small things with great love. – Mother Teresa
This holiday season, I took a time-out. I cancelled my Christmas plans and instead went to a women-only spa and made healthy, tasty dinners at home. A seven-dish Japanese dinner on Christmas Eve, a Spanish paella with three kinds of seafood on Christmas Day. I walked in the park for hours and mediated.
I meditated on the theme of, "What am I doing with my life? What happened to my mission, my purpose, my dreams? How can I regain balance and vitality? How can I use my energy and talents to add something positive to the world?"
The phrase that came bubbling up to me in meditation was: Travel to open your heart.
In previous years, I learned that going after your dreams is not for the faint of heart. To go after your dreams, you have to push yourself way out of your comfort zone. If you're really trying to live your life — your personal, real, authentic life — it means you are going where no one has gone before. There is no path. There is no net. When you look ahead, you see nothing but possibility. When you look down, you see nothing but your own two legs.
What I need to learn in 2014 is how to achieve balance in my life so that my various gas tanks (energetic, physical, financial) are refilled while I continue to build my dream life of travel, writing, creativity, spirituality and trying to do something good in this world to foster the feminine spirit and to open hearts, including and especially my own.
---
If you enjoyed this post, please sign up to The Travel Newsletter in the sidebar and follow Breathedreamgo on all social media platforms including Instagram, TripAdvisor, Facebook, Pinterest, and Twitter. Thank you!