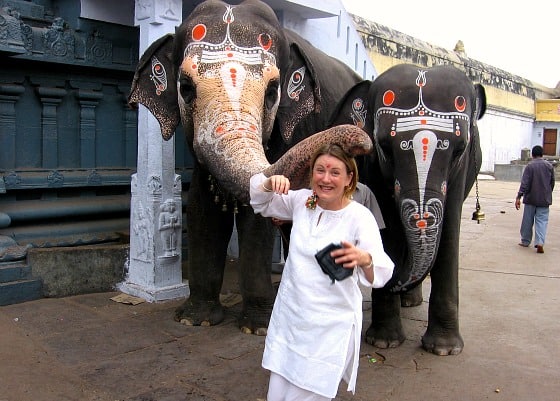 Travelling to India in 2005 saved my life
I recently realized that my story doesn't actually appear anywhere on my blog. By that I mean, a concise telling of why I blog about India. And it's not like I just started this. I've been traveling in India, and blogging about it, for six years. But it feels like it's time, especially since Sir Ken Robinson helped provide me with some new insight.

In early December of 2011, I marked the six-year anniversary of landing in India for the first time by publishing Six years of travel writing and blogging. A while later, I was on Twitter and saw a Tweet from @SirKenRobinson, which said he was writing about passion. You have probably seen Sir Ken's video — the most famous TED video ever, about how school kills creativity in kids.
I tweeted my six year blog to Sir Ken, he read it and retweeted it, and the next day his co-author Lou Aronica contacted me and interviewed me for their new book, Finding Your Element — which is a follow-up to their bestseller about passion called The Element. The interview with Lou was cathartic and made me realize why I do a lot of the things I do: it's because I am a deeply creative person who has never had my creativity supported. Well, certainly not in school.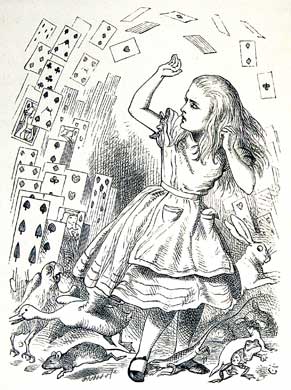 Creativity: The missing link
So now I see more clearly a thread running through my life, which goes like this. I taught myself to read before starting school. I had a sensitive nervous system and was absent one-third of each school year, but was always at the top of my class. By the age of 10 I was reading Dickens. In short, I was bright, creative and "precocious" (the word my mom used to describe me, along with pensive and sensitive – she often compared me to Alice in Wonderland, and we even looked alike with long blonde hair held back by a hairband.).
But I experienced childhood trauma (too personal to discuss here) and my school didn't know what to do with me so they had me skip two grades. I was too young when I entered high school, and quit the day I turned 16. It didn't help that my family felt apart at about that time, and for a while I had no place to live. I was born sensitive, so add childhood trauma, a botched education and sudden lack of family support when I was about 17, and you get a mega-dose of teenage angst. My teenage years were filled with emotional problems. I was even hospitalized for three weeks for depression.
By the time I reached adulthood, I didn't know who I was, and I was operating in a kind of survival mode.
When I was young, before everything fell apart, I wanted to study comparative religion, English and mythology at university. But instead, I went to college for journalism because it was more practical. My dreams were so deeply buried, I didn't know they existed. I worked in communications for many years, drifting from one job to another. (And from one boyfriend to another.) Rootless. Passionless.
There were a few highpoints and I did have some fun, though. In my 20s, I was part of the alternative music demi monde scene in Toronto and partied "like it was 1999" in the early 1980s, with bands like Duran Duran, The The and The Psychedelic Furs. After graduating with a BA in journalism I worked at a leading fashion magazine. Then, I worked in the film industry and attended several films festivals, including Cannes, and met loads of movie stars. (Big deal. Anthony Hopkins stands out, very gentlemanly.) I traveled a lot, through France, to central America, many times to London, New York and once to Paris. When I was about 30, I moved to Tokyo, Japan with my film executive boyfriend, and traveled from there to Australia, Hong Kong and Thailand.
There were some low points, too: my best friend killed herself. I had ongoing issues with anxiety and depression and became addicted to anti-anxiety pills. Financial troubles dogged me as I tried to pursue a writing career, and once found myself on welfare, and visiting a food bank.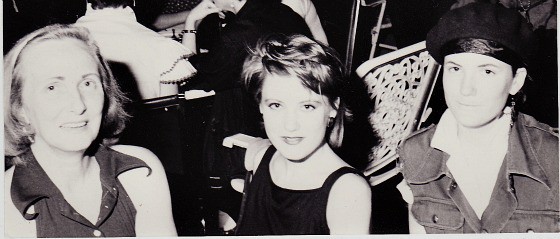 In my 30s I experienced a crisis and started therapy, and realized I was deeply affected by childhood abuse. I dedicated many years to healing from it, and even gained a certificate in Gestalt Therapy, practising part-time for seven years.
Loss, trauma and my bleakest hour
In my late 30s I was hit by a series of traumas. In a few short years my father declared bankruptcy and we lost our family cottage (which was like losing a family member); my mother died suddenly and unexpectedly and I found her body; my fiance left me, with an expensive wedding dress in the closet; I had a bicycle accident and broke my elbow; and my father died of cancer.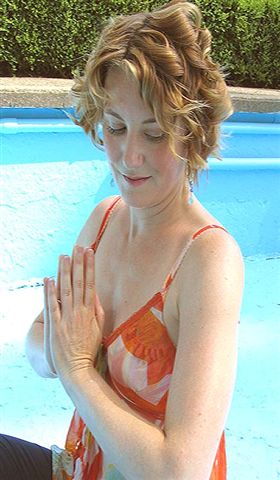 By the end of it, I was flattened. I was in my 40s, unmarried, no kids, no career, no parents, no money. I was in a deep depression, filled with feelings of grief and irreconcilable loss. None of my early potential had manifested, my dreams were long-lost. It was my bleakest hour.
Slowly, like the ice thaw in early spring. I came out of the depression by doing yoga, and by deciding to go after a dream: to become a yoga teacher. Though I was the oldest and least flexible person in my class, I threw myself into the training program and midway through, had a strange, kundalini-like experience.
A teacher who had lately returned from training in India really impacted me, and somehow I started releasing energy, or channeling energy, and went into a kind of altered state. It happened at the same time as the tsunami in southeast Asia; and for me, it was like a personal tsunami. In three weeks, I lost 15 pounds. And I was gripped with a compulsion to go to India. I had never felt anything like it before, and I had to obey.
I started planning and saving and about 11 months later left for India on December 5, 2005, for a six-month odyssey. I have written probably a half-million words about the affect that trip had on me. How it gave me back my dreams, recharged my life, made me feel I was finally home and provided me with the inspiration to finally start my writing career. I had wanted to be a writer since childhood, but I didn't have my subject matter until I went to India.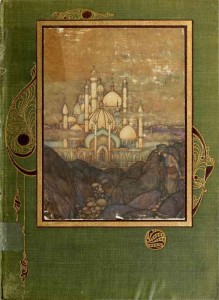 When I was a child I was obsessed with the 1,001 Tales of the Arabian Nights and painted huge murals on my walls, of genies coming out of bottles and maharaja palaces. In India, I found the real-life version of my childhood walls; and the inspirational spark to ignite my imagination. India is my soul's home and my muse.
I've found my dreams, and they are traveling (especially in India and Asia), writing and yoga. And I have followed them whole-heartedly for the last few years, because they were buried for so long. Followed them irrationally and without thought to where they would lead. Followed them without knowing how I would support myself financially. I've been to India on five lengthy trips and published loads of blogs, articles, a book. I've been asked to speak, I've been interviewed and I've had some fantastic adventures like attending the Kumbh Mela and dancing with Shahrukh Khan. It's been a magic carpet ride. But I've done it with almost no real support, or financial return.
My interview for Lou Aronica and Sir Ken Robinson's book seemed to bring things full circle for me; it provided a big puzzle piece. I am the same pensive girl, lost in my imagination, dreaming of the "exotic" Orient, making up stories, wishing I could live in my imaginary world, that I was in childhood. A grown-up cross between Alice in Wonderland, having adventures, and Scheherazade, spinning tales. But now I'm trying to make a livelihood from it as a travel writer and blogger who specializes in writing about Asia and meaningful travel.
So, that's my story. I am now trying to figure out how to bring the "real world" and the world of my imagination together, so I can live a sustainable, creative life. And I'm trying to break the pattern of not having enough support in my life. It's hard.
---
If you enjoyed this post, please sign up to The Travel Newsletter in the sidebar and follow Breathedreamgo on all social media platforms including Instagram, TripAdvisor, Facebook, Pinterest, and Twitter. Thank you!