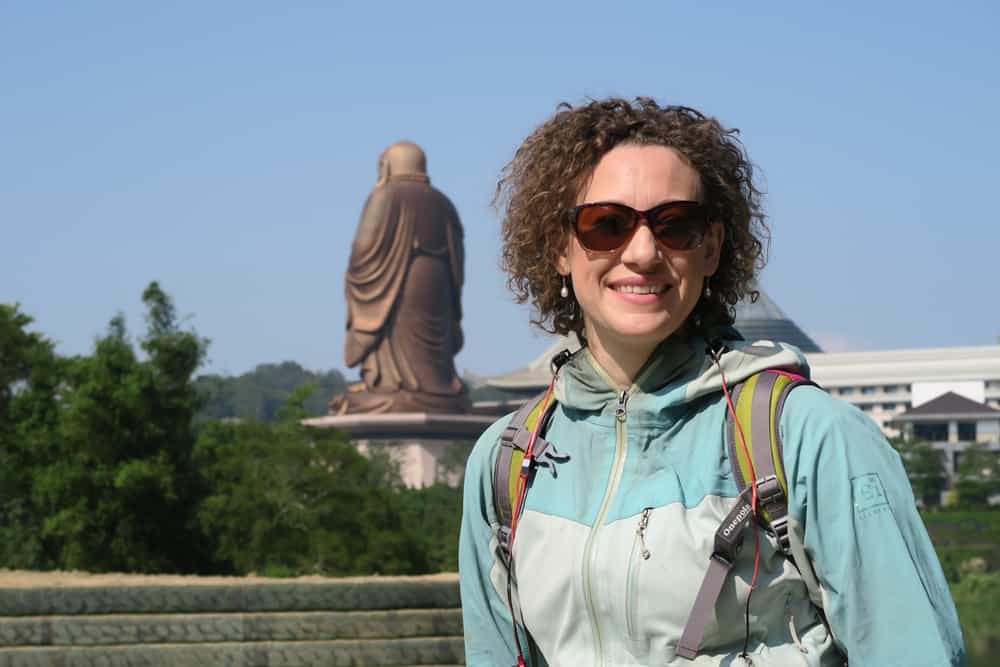 Travel Essentials Packing List for Asia: What you need and what you don't
Guest post by Deborah Provenzale.
YOU'RE EXCITED FOR your upcoming trip – you're backpacking Southeast Asia and/or South Asia! You've made your plans, booked your flights, and now it's time to pack. The only problem is, how do you know what should go on your international travel packing list? Packing for travel in Asia, especially Southeast Asia, and South Asia including India, is different than other regions due to the combination of heat, humidity, traditional cultures, and challenging travel conditions.
After living and traveling in Asia for eight years, I've taken my personal experience to put together the essential travel packing list for your trip. I'll share with you the backpacking must haves, including luggage, shoes, clothing, and gear, as well as the things you can either buy on the road or simply leave at home. I want to recommend good and useful products, and also warn against things you don't need and won't use.
Note on the affiliate items in this post: all items were hand chosen by Deborah or by me, Mariellen, and they have our personal stamp of approval. For India, specifically, check out my post Packing for travel in India.
What to Pack for Thailand and backpacking Asia: Your travel packing checklist
Travel backpacks and luggage
Essential luggage for backpacking Asia includes a travel backpack. The first item on your backpacking essentials list should, of course, be a good travel backpack. I bought mine several years ago at REI in the USA, so it's no longer available, but here are some things to consider and what I like about mine.
– Opens in the front instead of the top: This makes it easier to pack it like a suitcase and quickly find what you're looking for. I like that mine also has interior mesh pockets where I often put my socks, underwear, and all the cables, chargers, etc. for my electronics. It even has straps on the inside like a regular suitcase so I can strap everything down once I've finished packing.
– Adjustable torso: It's important that your backpack fits you really well, especially if you're going to be using it for a long duration while backpacking Asia. The torso can be adjusted to your height, and there are several other points on the backpack that are adjustable, including the hip belt and top straps.
– Capacity: The backpack I have is 80L, which holds a lot. Nowadays, the range seems to be more around 40-60L to comply with airline regulations for size and weight allowances for carry-ons. I have had no problems carrying mine on while traveling all over Asia, but you definitely need to be aware of your backpack's dimensions and how much weight you pack. My pack can definitely get heavy, but thanks to its great design, the weight is distributed onto the hips, so it's super comfortable to carry and doesn't add any stress to my back or shoulders – very important when backpacking Southeast Asia and South Asia
– Removable day pack: One thing I love about my travel backpack is that there is a smaller day pack in the front pocket that's removable. The day pack has mesh side pockets for water bottles, it has two zippered compartments – a smaller front one for pens, keys, your sunscreen, and other smaller items, and a spacious main compartment with an elastic pouch for your laptop and space for notebooks, a jacket, or whatever else you want to carry with you.
– Lockable zippers: When shopping for a good travel backpack, make sure you find one that has zippers that can be locked together. On the one I have, the zippers for the main and top compartments have rings like on a suitcase that fit together so a lock can go through. Check out this post for more anti-theft backpacks.
– Rain cover: When you're backpacking Asia, especially during monsoon season, it's highly likely that you'll have some rainy days. To protect your clothes and items inside your backpack, you'll need a good rain cover. One thing I like about mine is that the rain cover doubles as a protective bag for times when I need to check my bag for a flight. It keeps all the straps together and secure and protects from dirt and rough baggage handling.
Carry-on suitcase
Perhaps you want the experience of traveling Southeast Asia or South Asia but you don't want to carry a backpack. Then another option is to get an international carry-on suitcase. The brand I like is TravelPro. They have the Maxlight 5 line of suitcases that are the lightest I've seen on the market so far. They have a great warranty and are very good quality.
Here are some things to keep in mind when looking for a carry-on suitcase.
– Lightweight: Weight is always important when flying, but it's more so with a carry-on. In Asia, there are many budget airlines, and their restrictions are quite strict. In my experience, most airlines will allow you to carry on a maximum of 7 kg (a little over 15 lbs) at no extra charge, but you have to pay extra if you want to increase it to 10 kg (22 lbs). More than that and you'll have to pay to check your bag. So instead of wasting precious weight on the suitcase itself, opt for the lightest one you can find.
– 360-degree spinner wheels: This will make your life so much easier when navigating through crowds and maneuvering along uneven roads and sidewalks, all of which Asia has a lot of. Just make sure to get a suitcase with a good warranty and high-quality wheels as these are often the first items to break or get damaged while traveling.
– Fits international carry-on standards: Not all carry-on suitcases are alike. For domestic travel in the USA, the allowable dimensions are actually a bit bigger than those allowed for international travel. So check that your carry-on accommodates international dimension regulations. You can check the regulations on any airline's website to be sure, and as a tip, when measuring your suitcase, make sure to include the wheels and handles. Travelpro has a specific international carry-on to save you the worries. Here are a couple we recommend:
Swissgear Sion Spinner 21" Carryon
Compressible packing cubes
Packing cubes are all the rage now, and for good reason. They really are travel essentials. Not only do they keep your backpack or suitcase organized so items are easy to find, but they also come in different sizes so you have just the space you need for everything from undergarments to shirts, pants, and even jackets.
The ones I use are the Gonex Compression Packing Cubes which come in a set of three – small, medium, and large, which are the perfect sizes to put my socks in one, underwear in the other, and shirts and leggings in the largest one.
The reason I love these cubes is because once I've filled them up, then there's a second zipper that compresses the cube to save on packing space. They're made of a strong, water- and stain-resistant fabric that is woven in a box pattern to prevent tearing. I've been using mine for two years, and they still look brand new. Plus, they come in a variety of great colours. Eagle Creek also makes great compression packing cubes.
Gonex Compression Packing Cubes
Eagle Creek Compression Cube Set
Luggage locks and cables
When backpacking Southeast Asia and South Asia, you MUST be diligent in keeping your bags locked and your belongings secure. Due to the sheer volume of people, it's a haven for pick-pocketing and theft, and all it takes is for you to look away for even a moment to then find that your bags have disappeared.
The best way to protect yourself is to lock the zippers on all of your luggage, even any small backpacks and bags you're hand-carrying. In addition, when you can't be near your luggage to keep an eye on it, lock your luggage all together with a steel luggage cable. I like the 4-foot cables because they're long enough to thread through all the luggage handles and then wrap around something solid like the leg of a bus seat or any unbreakable poles or handrails.
I like these particular cables because they're thick braided cable that is cut-proof, covered by a vinyl coating to protect against rusting and friction. It's a set of two 4-foot cables, which is great because I always like to have a couple cables in case I need the extra length. The other great thing is that they're light-weight and compact, so you won't even notice that you're carrying them. Just note that they don't come with the locks, so you'll need to buy those separately, and make sure you get TSA-approved locks.
Good travel shoes are backpacking must haves
When you're planning your packing list for Asia, one of the most important things is your shoes. However, you need to find a balance between having shoes that coordinate with any outfit and are appropriate for any function and not going overboard with too many shoes. All you really need are three essential pairs: light hikers, flip flops, and walking sandals.
One note is that it's a good idea to have a pair of closed-toe shoes. The streets in Asia can be quite dusty and dirty, and there are times you might want to go trekking in places with grass or brush. So be sure to have one pair of shoes that covers your toes.
Skechers
These are my favourite travel shoes because they're cute, super comfortable, and light-weight. There are so many styles and varieties of Skechers that you're sure to find the perfect ones to go with any outfit. It's even the new chic to wear trainers with skirts and dresses, so find the pair that fits you and your style best, and that are comfortable enough for all the walking you'll be doing while exploring Asia.
Skechers Walking shoes
Skechers Sandals
Crocs sandals
Flip flops
Flip flops are a must for any Asia backpacker's travel packing list and Reef is the best brand. Not only are the streets dirty, but you won't want to be going barefoot in any public areas including swimming pools, beaches, and even showers at spas and hostels. It's not that these places are totally disgusting and never cleaned, but just think about all the people going in and out coupled with the humid environment. It's a breeding ground for bacteria and fungus like athlete's foot.
One thing to note is that when you're deciding what things to pack for Thailand and other Asian countries, keep in mind that many hotels and guest houses will ask you to remove your shoes before entering the building. It's also common in many other Asian countries like India, China, Japan, Malaysia and Indonesia. Often, they will provide you with some indoor slippers, but not always. So for these cases, it's also a good idea to have a pair of flip flops with you that you can wear indoors so you don't have to go barefoot.
Thailand rope sandals
One thing you can leave OFF your Thailand packing list and instead, put on your Thailand shopping list, is rope sandals. These amazingly comfortable sandals are not only super cute and stylish, but they're hand-crafted in Thailand. I bought a pair in Chiang Mai while backpacking Thailand a few years ago, and I paid only around $10 USD for them. I loved them so much that I took them with me everywhere I went while backpacking Asia. If you are backpacking Southeast Asia or Thailand, get yourself a pair. You'll love them.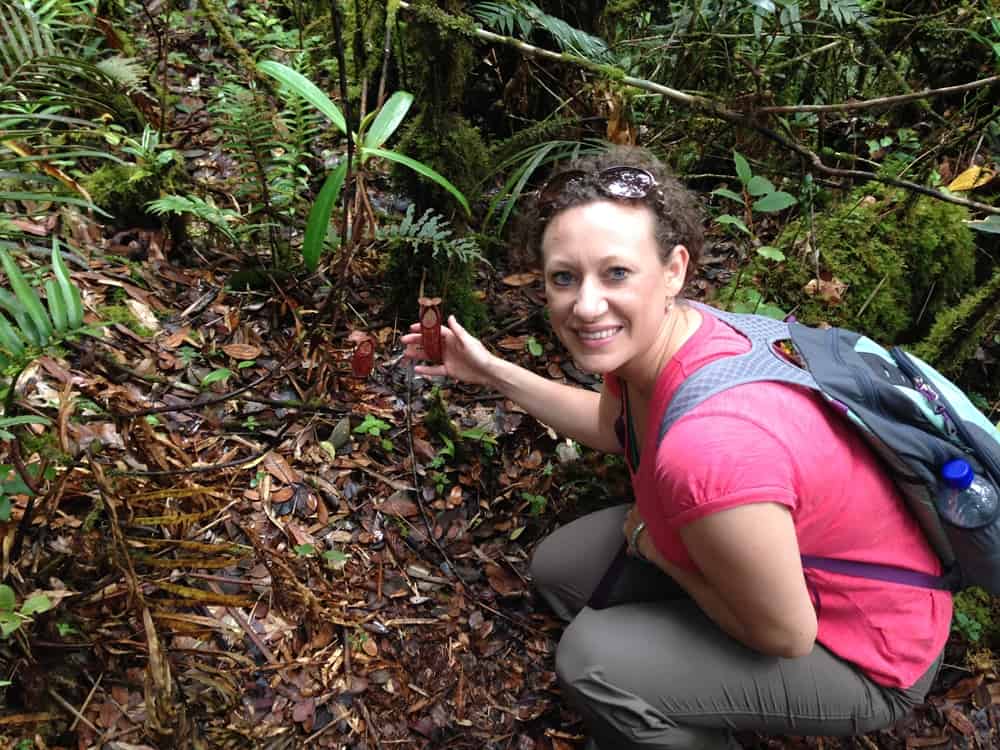 Clothing packing list for Asia
As far as clothing goes, the list is short and simple because Asia is a great place to find comfortable, stylish, and inexpensive clothing. So when you're making your backpacking essentials list, you can save the space and weight by going light on the clothes. There are really only a few essential items you need, and the rest you can buy as you go.
Long skirt and pants
This is pretty much the foundational item on every solo female traveler's packing list. Long skirts can be paired with anything, can be worn in any circumstance like visiting temples where bare legs above the shins are not allowed, are classy and comfortable, and they keep you cool in the Southeast Asia and South Asia heat and humidity. You can't really go wrong with any type of long skirt you like. Just make sure it's a light-weight and breathable material as some cotton skirts can be heavy for packing and take a long time to dry when wet.
It's also a good idea to pack very light-weight long pants in a neutral colour – you can use them for hiking, trekking, or wildlife tourism and safaris.
Loose, modest shirts
Asian countries tend to be more modest than in the USA, Canada, and Europe. So it's important to respect the cultures and traditions by dressing modestly. As a solo female traveler, it's also in the best interest of your safety to not draw unwanted attention to yourself.
Columbia long-sleeve travel shirt
When I'm creating my international travel packing list, my go-to clothing staples include long, loose t-shirts, shirts and tunics because I know that they will go with whatever skirt or pants I choose to wear. They also layer well, are comfortable, and they're appropriate for temples and other sacred places where bare shoulders are prohibited. Be aware that t-shirt material – jersey cotton – is very hot and clingy in humidity and never dries when you hand wash! It's much better to pack breathable fabrics like light, woven cotton and wicking microfibres.
Biker shorts
This is one of the travel essentials that only travelers who are experienced in backpacking Asia know about. "Why biker shorts?" you're probably asking. Because after you've been walking all day in the heat and humidity of Southeast Asia and South Asia in a skirt or dress, you'll start to feel some chafing where your thighs have been rubbing together. Do this day after day, and you'll be in some serious pain.
Biker shorts – the sporty, moisture-wicking ones, not cotton – protect your thighs from the chafing. Wear them under any skirt or dress, and you'll have the added benefit that if an unexpected gust of wind blows your hem up, you won't have your panties on full display. They're great for times when you're actually riding a bike or scooter, too. Biker shorts are light-weight and form-fitting, so no one will even notice that you're wearing them under your skirt or dress.
You can also try bamboo capri leggings, which are cooler than cotton, and can be paired with long tunics (called kurtahs in India).
Microfibre underwear
If you haven't noticed a pattern yet, any packing list for Asia must account for the heat and humidity. Your underwear are no different. Cotton panties are not advisable because they soak up the sweat and then stay damp all day long, which can put you at risk for yeast infections. Microfibre underwear and bras, on the other hand, wick away moisture and dry quickly. They are also easier to wash as they don't hold onto bacteria and odours like cotton underwear do, and they can be dry within an hour or two. ExOfficio specializes in travel clothes that wick away sweat and moisture.
Comfortable bras
Much like your panties, bras can get sweaty and smelly, too, and depending on how much walking you're doing, they can start to chafe around your bra line. After living in Taiwan and traveling throughout Asia for eight years, I tried many different options, but there is only one that has become my tried-and-true solution.
ExOfficio has some great breathable, seamless, and wireless bras and camisoles. The microfibre material wicks away moisture so you don't get those sweaty friction points that you get with regular underwire bras. I like these, too, because they can layer as a shirt or even be worn by themselves. You just have to remember to cover up your shoulders if you go to any temples or shrines.
ExOfficio bra
Hat
The sun can get pretty intense in Asia, so it's a good idea to have some kind of cap or hat as sunscreen alone might not protect you all day long if you forget to reapply it. It's best to get a wide-brimmed hat, and preferably one that can be rolled for easy packing without losing its shape.
Rain jacket
Although it's easy to find disposable plastic raincoats in any convenience store in Asia, it's not a very earth-friendly option. Instead, opt for a light-weight, breathable wind-breaker jacket that's waterproof. I love my Marmot rain jacket. It's a nice colour, it packs down inside its own pocket for easy carrying, and it's great for cooler evenings when a light jacket is needed.
Marmot lightweight rain jacket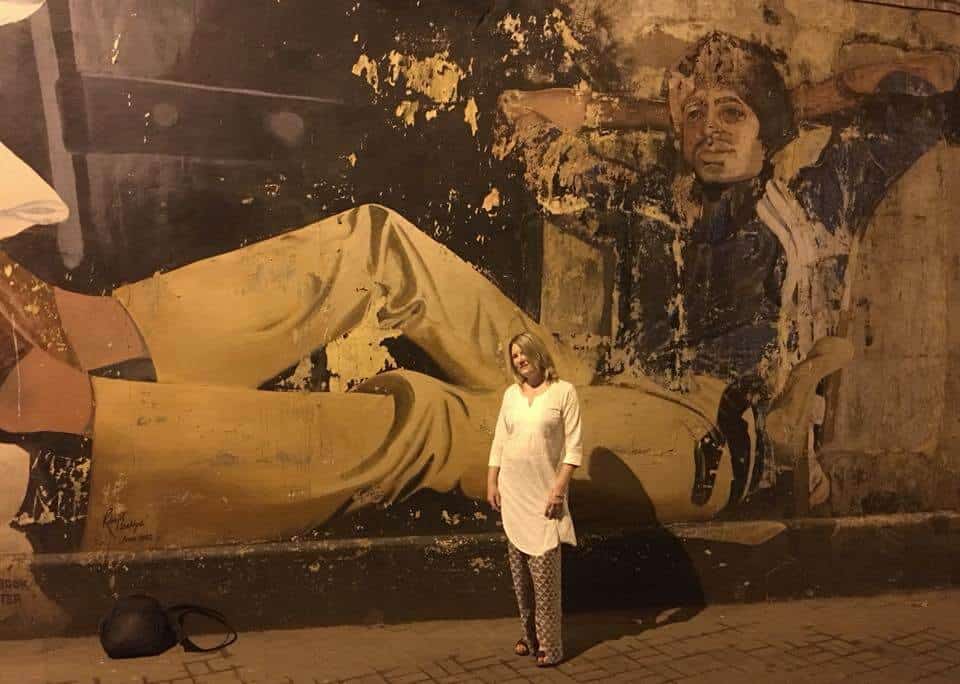 Items you can buy in Southeast Asia and South Asia
Sarong
One of the travel essentials when backpacking Asia is a sarong. Sarongs are versatile and can be used for many purposes. They can be worn as a skirt, a scarf, a shawl, and a dress, and they can be used as a sheet or light blanket for those cold flights and bus rides, or when you don't want to sleep directly on the sheets on a bed. Don't worry about finding a sarong before your trip, though. You can find these throughout Asia, especially in places like India and Thailand, and they're super inexpensive and come in a huge variety of colours and patterns.
Scarves
If you want something lighter to keep your neck warm or just want a cute accessory to go with your outfit, you will also find an abundance of beautiful scarves during your travels in Asia. Thailand is one of my favourite places to shop for amazing scarves at unbeatable prices, and the variety in India is mind-boggling.
Tunic or kurtah
Kurtah means shirt in Hindi, but refers to a long tunic that is often worn with flowing pants and a long scarf – together, these three pieces are called a "suit," "salwar kameez," or "Punjabi suit." If you need to be ultra-traditional, or if you're going to a dressy occasion, wear all three together. Otherwise, you can just wear the tunic with jeans, leggings, or a skirt.
---
---
Thai Elephant pants
Thailand wins again with its huge assortment of elephant pants. Don't know what those are? Just a quick Google image search will show you the fun, colourful, and comfortable array of Thai elephant pants. Want some comfy lounge pants? Need some new pyjama bottoms? Just want a comfortable, light-weight pair of pants to go sight-seeing in or to do yoga? I give you elephant pants. I bought so many of these on my visits to Thailand because they're so comfortable and inexpensive. You can get these in India, Bali, and throughout Asia, where they are popular with backpackers.
And speaking of the famous Indonesian island, here's a great list of the best places to stay in Bali for your trip planning.
Jewelry
In general, I don't make it a habit of traveling with a lot of jewelry, but especially when backpacking Southeast Asia and South Asia, you don't need to pack much jewelry because you can find it everywhere you go for really great prices. Thailand is a great place to buy silver, just make sure you're getting the real stuff, Indonesia has a lot of beautiful wood and bead jewelry, you can find nice jade in Taiwan, Japan abounds with hand-painted accessories, and the bling in India is astounding. Every country in Asia seems to be known for its own unique type of jewelry, so leave the stuff you already have at home, and treat yourself to some new bling.
---
---
Travel Toiletries List
Toiletries is another section on the travel packing checklist that you can keep relatively short. You can buy most skin care, hair care, and cosmetic items wherever you go in Asia, and you'll have no problem finding high-quality products, as well as products in travel sizes. There are still a few items, however, that I'd recommend packing.
Silicone travel bottles
Instead of getting the cheap plastic bottles that end up leaking, breaking, and getting thrown in the landfill, try these environmentally-friendly leak-proof silicon bottles. This kit comes with four bottles for shampoo, conditioner, lotion, or whatever else you want to use them for, two toothbrush covers, and three small containers for creams, scrubs, or even pills all in a clear carrying case.
Shampoo, conditioner, deodorant
Although you can easily find these products while traveling, I don't know about you, but I'm picky about my hair care products and deodorant. So to avoid any bad hair days or smelling a bit riper than you would like, I recommend putting your favourite products on your backpacking essentials list. This is especially true if you are careful about what deodorant you buy.
Contact lenses & solution
Being a contact wearer myself, and having really sensitive eyes, I always had a hard time finding contact solution when I was backpacking Asia. So before I go on any trip, I always make sure to stock up on travel size bottles of my preferred contact solution and more than enough contacts for each eye so I know I'm covered in case I lose or tear a lens.
One side note, however, is that in Taiwan, you can buy boxes of contacts really inexpensively without a prescription, and they had my contact solution, too. So if you're traveling in Taiwan, you'll be fine. I'm not sure if that's the case in other Southeast Asian or South Asia countries, though, so it's best to not risk it and just go prepared.
Mineral powder and tinted moisturizer
Heavy make-up is not fashionable or practical when on the road, so you can get away with keeping it simple. When traveling, the only product that I could never live without was mineral powder. I had a particular kind that I liked, it was a simple, one-step process to make myself feel presentable, and it didn't feel heavy or sticky with the heat and humidity. So if you're a make-up wearer and can survive without all your usual products, just carrying some mineral powder and a kabuki brush will save you a lot of space and weight in your bag.
Another option is tinted moisturizer with sunscreen, also known as BB (beauty balm) cream. These can be bought easily in western countries – some great options include those by Aveda and Marcelle – and also throughout Southeast Asia. Tinted moisturizer, or mineral powder, and tinted lip balm make a great on-the-go travel make-up duo. You don't really need anything else.
Aveda tinted moisturizer, note it comes in various shades, this is just one of them
Menstrual cup
Let's face it, ladies, our cycles don't go on vacation just because we do, but who wants to pack a big enough supply of pads or tampons to last the whole trip? Not to mention, pads and tampons create a lot of waste. On one hand, you won't have a difficult time finding pads. Tampons are not as common in Asia, but I used to buy them in Taiwan and did see them in other countries. However, there's another option so you can leave these unsustainable products off your travel toiletries list.
I'll be honest, I'm a late adopter of the menstrual cup. I was grossed out by the idea, and I wasn't sure how they worked. However, after finally having the courage to give it a try, I became a fan. I'm still not an expert, but I do know that it's important to find one that fits properly and is comfortable. One that I like is the Pixie Cup. There are various sizes, but I like that the stem is small and round. The first cup I tried bothered me because of the rigid stem. I also like that for every cup you buy, the company gives one to a woman or girl in a country where having her period would mean staying in a hut and missing work or school. Other well-regarded makers include Diva.
As a tip, don't waste your money on the special cleansing soaps that are promoted for menstrual cups. You could use them when you're at home, but it's not worth carrying the extra weight when traveling. At the end of your cycle, simply boil the menstrual cup in water, dry it carefully, or let it air dry in a clean environment, then put it in a pouch or small container to keep it clean until next time.
Backpacking gear list
No international travel packing list is complete without the essential gear. From converters to drinking bottles that keep your tummy safe, these are the backpacking must haves.
Converter and surge protector
When traveling internationally, you definitely need a converter and I highly recommend a surge protector. After years of backpacking Asia, I've tried several different converters. Many hotels and hostels in Asia are now equipped with outlets that have the converters built-in. So all you need to do is plug your appliances or devices into the correct socket and they work great. However, it's always a good idea to use your own converter and surge protector as you never know how stable their electrical systems are, and you wouldn't want to risk frying your laptop, phone, or other devices.
A Belkin travel surge protector is a must-have item for charging laptops and smart phones.
Portable Drinking Straw and Cutlery Set
A lot of restaurants now are going away from plastic straws, thankfully, but when I was backpacking Southeast Asia, I still encountered many situations where I was served drinks with plastic straws. So to avoid these situations and to do our parts to reduce plastic waste, it's easy to just carry your own reusable drinking straw.
I like this stainless steel telescoping straw because it's compact, comes in its own small carrying case that fits on your key ring, and comes in a variety of fun colours. So no more forgetting your portable straw or leaving it behind because it's too big and inconvenient. You can always have this one on you, and it even has its own telescoping cleaning brush when you're finished.
It's also a good idea to carry your own cutlery set to avoid having to use plastic utensils, which are still widely used in Asia. Bamboo is great because it is naturally anti-bacterial and is strong, so it won't get moldy or mildew and will hold up to daily use over a long period of time.
Laundry bags
When going through your travel packing list, don't forget laundry bags. You'll undoubtedly be doing laundry when you're on the road, and these bags can greatly extend the lives of your delicates. Personally, I like a mesh laundry bag.
Laundry detergent strips
Instead of carrying more liquid with you and wasting valuable space and weight, use laundry detergent strips. You can get a package for 48 loads, and they're light-weight and lie flat in your luggage. They can be used in any kind of washing machine, whether front load, top load, or high-efficiency, and they're safe to use for hand-washing in the sink because they're made of bio-based products.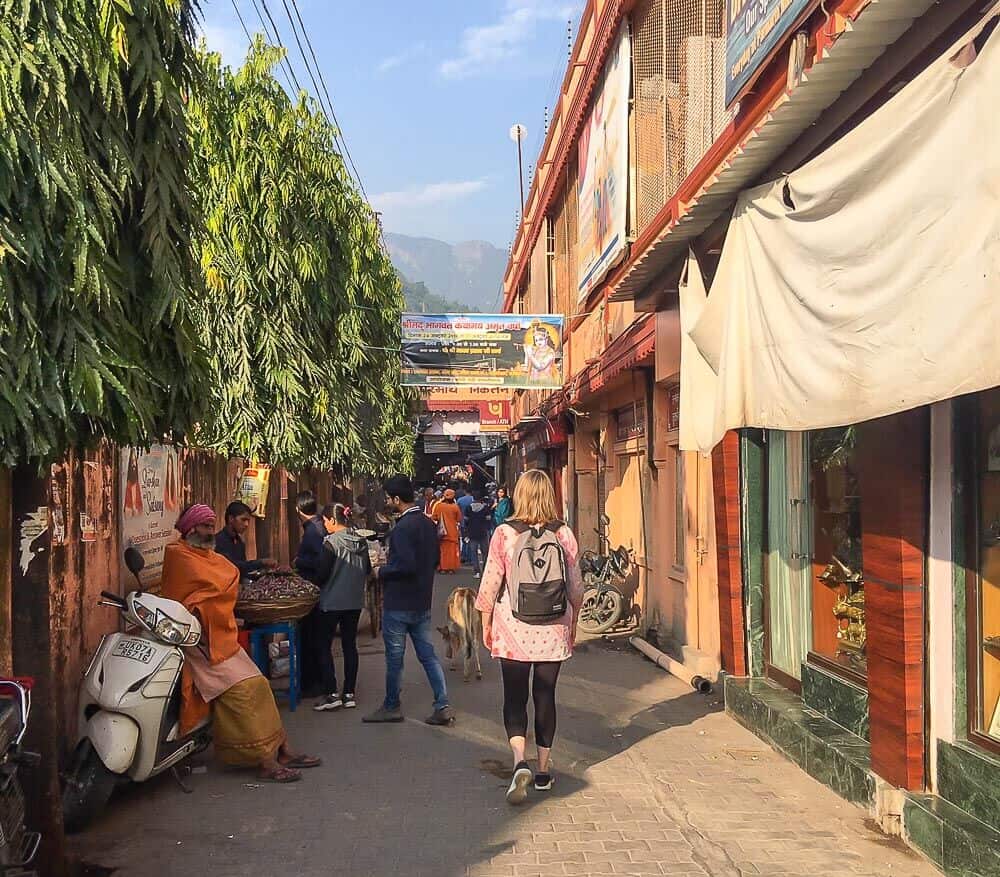 Backpacking essentials list
Lastly, when putting together your international travel packing list, there are some absolute essentials you must not forget to pack.
Prescriptions
Although medical care is quite good in many parts of Asia, and pharmacies are well-stocked, you might be hard-pressed to find a prescription medication you need. So it's better to stock up on enough to get you through your trip, plus a little extra, just in case, so you don't have to stress about your health while traveling.
Kleenex/tissue packets & hand sanitizer
Tissue packets and hand sanitizer are the "never leave home without it" items you must carry with you at all times when traveling Asia. I can't even count how many times I needed to use a restroom while backpacking Asia only to find that there was no toilet paper and no soap to wash my hands. So without a doubt, do not forget to take these travel essentials with you wherever you go.
Reusable water bottle and filtered water bottle
Instead of wasting money on plastic bottles, and contributing to the plastic pollution problem, I recommend getting a reusable bottle. One that I like is a silicone collapsible water bottle. It's leak-proof, and it can expand to 18 oz. You can put hot or cold beverages in it, and because it's collapsible, you can stuff it into smaller spaces like your purse or backpack.
You can also get filtered water bottles like Lifestraw Go, Grayl, and Water-to-go, and you never have to worry about your water source, or contributing to plastic pollution, again.
---
Reef-friendly sunscreen
It's sad to know that while we've been diligent in protecting our skin from sunburns and ageing, we've also been contributing to coral reef depletion. However, the good news is that we now have more options, and they include reef-safe sunscreens. So when you're deciding what to pack for Thailand and other destinations in Asia with great beaches, there are tons of brands and products to choose from. Just find the one that fits your required SPF, and if it's too big to carry on in your backpack, squeeze it into one of your silicone travel bottles so you can hit the beach guilt-free.
Mosquito spray with Deet
Unfortunately, malaria and dengue are real risks in a lot of countries in Asia. While you can definitely find mosquito repellants in these countries, it's not always guaranteed that they contain Deet, which is the essential ingredient for repelling biting insects like mosquitoes and ticks. Travel-size bottles of mosquito sprays and creams can be found in the travel products section of most stores, so grab a bottle before you head out on your trip.
Thief-proof RFID purse and wallet
We talked about cut-proof safety for your luggage, but what about for your wallet? As I mentioned, when backpacking Asia, you really do need to watch out for pick-pockets and purse snatchers. That's why I love this Travelon Anti-Theft Classic Messenger Bag that I bought three years ago and have been traveling with ever since. The purse itself is cut-proof, along with the strap that can be worn across your body. It has RFID-blocking pockets for your passport and credit cards, and it has clips on the zippers as an added measure so thieves can't easily get into your purse. The handle also has a clip so you can wrap it around a table or chair leg. This purse is so handy and is one of the backpacking must haves.
Travelon Anti-Theft Classic Messenger Bag
Pacsafe Anti-Theft shoulder bag
Ear buds, ear plugs & eye mask
Whether you're trying to catch a few winks on a bus or plane, you're staying in a hostel dorm room, or you're just a light sleeper in general, like I am, you're going to want to pack ear plugs, an eye mask, and your headphones or ear buds. Asia is a noisy continent in general, and sometimes it can be hard to escape it. So it's nice to be able to just plug in to some music to drown out the din, or to unplug and get some shut-eye without background noises disturbing you.
Quick-dry travel towel
When you're backpacking Asia, there's never a guarantee that you'll have a towel at every place you stay. If you're staying in hostels, you'll definitely need your own towel. However, there's nothing worse than having to put a damp towel inside your backpack or suitcase. So make sure you pack a quick-drying travel towel. These towels are light-weight, compact, and the micro-fibre material dries quickly and is lint-free.
So there you have it, your complete travel essentials packing list for Asia. By following this list, you will ensure that you have just the items you need for a safe and comfortable trip without the added bulk of things you don't need or that you can pick up along the way. Share your favourite backpacking must haves in the comments, and happy traveling!
---
Deborah Provenzale is a solo female expat, world traveler, writer, and life coach. Having lived in Taiwan for eight years, she utilized her background in sales, marketing, and entrepreneurship to build an online business so she could be location independent. Now Deborah teaches other women how to escape the rat race so they, too, can travel, have more adventures, and have the freedom to pursue their dreams. Find out how on her site at DeborahProvenzale.com.
---
PIN it on Pinterest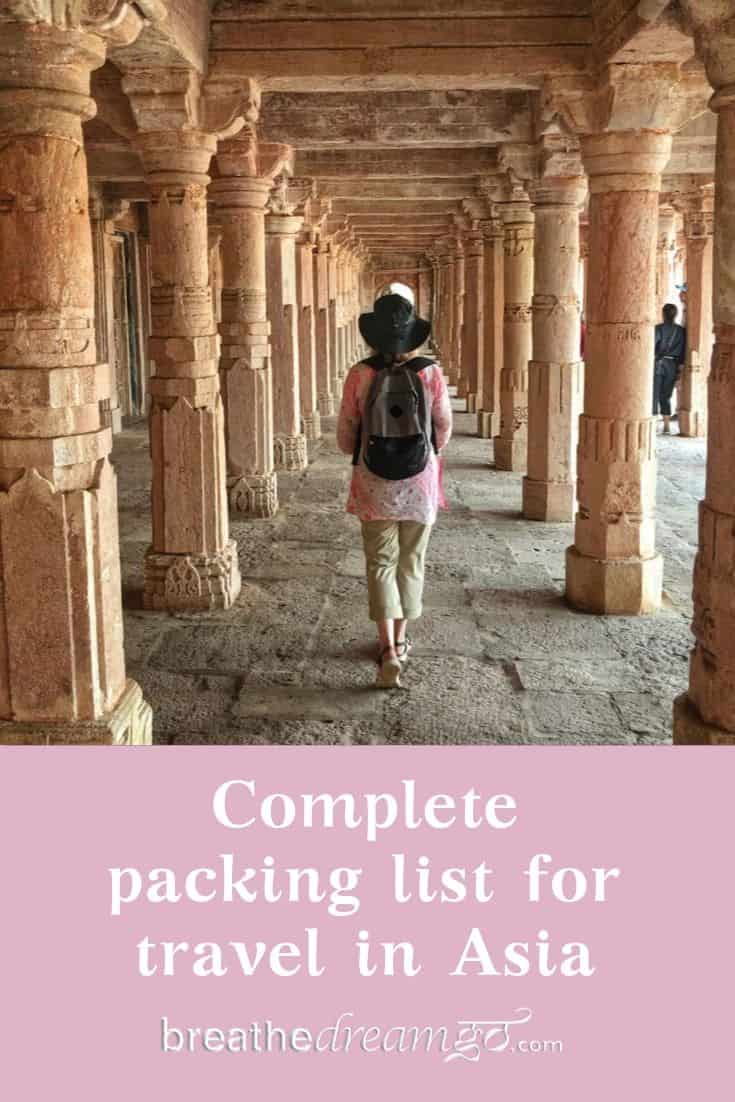 ---
If you enjoyed this post, you can….
Sign up to The Travel Newsletter in the sidebar and follow Breathedreamgo on all social media platforms including Instagram, TripAdvisor, Facebook, Pinterest, and Twitter. Thank you!