10 New places to go in India in 2023
India is blessed with a seemingly unending list of great destinations. A subcontinent, you can find soaring Himalayan mountains, vast deserts, lush jungles, tropical beaches … almost every type of landscape on earth is found in India. The best places to visit in India include bustling cities, pristine national parks, rural regions dotted with villages, and world-renowned monuments and ruins. To say there is a lot to see and do in India is an understatement. However, most foreign visitors to India tend to stick to the most well-known destinations such as Delhi, Mumbai, Jaipur, Rishikesh, Varanasi, and Goa.
While these are all great places to visit, it is worthwhile to get just a little off the beaten track and discover some of the other great destinations. Plus, the travel landscape in India has changed dramatically because of the pandemic. While there were far less foreign tourists, the domestic tourism market boomed. Indians who might have spent their vacation dollars travelling to international destinations stayed home and discovered their own backyard. This has led to some destinations becoming overcrowded and commercial, losing their charm in the process.
I would like to encourage foreign visitors to India to try some of the best lesser-known places to visit. Here are some of my favourites, and also some contributions from other India travellers and travel bloggers.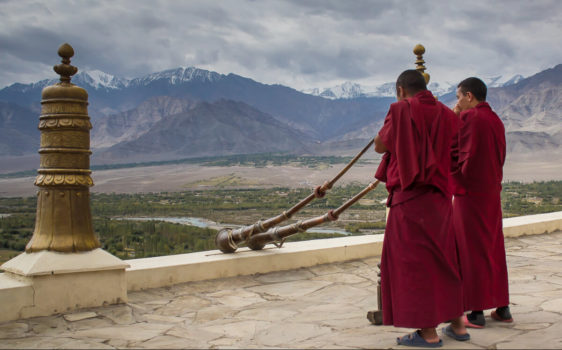 Ladakh
Way up north, at the top of India, is a high altitude region known for stark beauty and a culture influenced by Tibet. Ladakh is harsh and stunning and for most foreign visitors, an off-beat place to visit in India. The best time to visit Ladakh is the summer months (June-September) as it gets very cold and snowy in winters. The Hemis Festival takes place each July, and the Ladakh Festival is in September, both a great reason to visit. Trekking is a popular option, but be aware that you need to acclimatise to the altitude for a few days before you start. Exploring the countryside and visiting Buddhist monasteries is also a great way to get to know this unique landscape and culture.
Read more: Essential Guide to Planning Your Ladakh Trip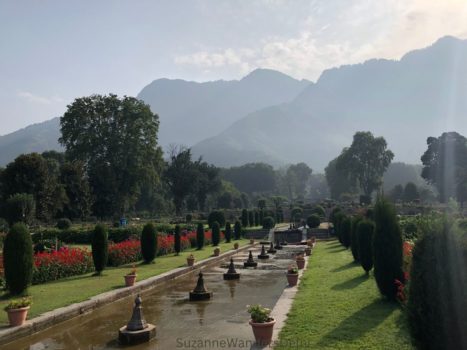 Kashmir
In the fabled land of Kashmir lies one of India's most beguiling cities, Srinigar. Full of lakes and waterways, Sufi shrines and Mughal gardens, rivers and mountains, it's an area of great natural beauty and mystery.
Srinigar seems like a place time forgot. Traditional wooden houseboats are moored to lakeside docks awaiting overnight guests, locals row shakiras through interconnected waterways and lakes, beautiful Mughal style gardens abound, flocks of goats and sheep move between pastures, and the lovely Jhelum river runs through the middle of the city, giving it an almost European feel.
This is the home of Kashmiri carpets and pashmina scarfs, the best saffron in the world and rogan josh, the exquisitely spiced lamb curry dish. Kashmir is also famous for its green tea, dried fruit and nuts and intricately carved wooden furniture.
Srinigar is in northern India, lying in the Kashmir Valley surrounded by the Himalayas. It's about 800 km north of Delhi and easily accessible by air. With its northern location and cooler weather, it's an excellent alternative to the much busier hill station Shimla. It's also the jumping off point for exploring higher hill stations Sonmarg and Gulmarg.
Suzanne Hooker is Canadian living in Delhi and author of the Delhi travel blog Suzanne Wanders Delhi.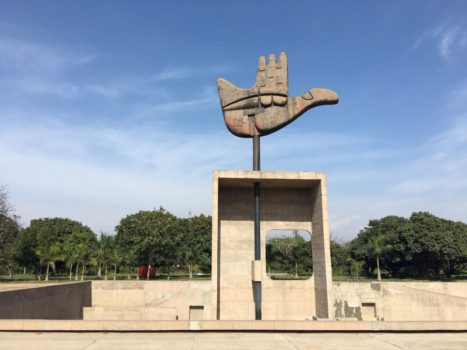 Chandigarh
One of the few planned cities in India, Chandigarh is famous for the government buildings designed by famous French architect Corbusier — buildings that seem to exist in a modernist time capsule. The buildings are well-maintained and it's like stepping back in time, to the 1950s, to see them. Chandigarh is a relatively well-organised and well-located city. Chandigarh is worth a visit to see the Corbusier buildings, and other attractions such as Suhkna Lake and the quirky Nek Chand's Rock Garden. From Chandigarh, you can travel into Punjab, the mountains of Himachal Pradesh, popular destinations like Simla, and other places in north India.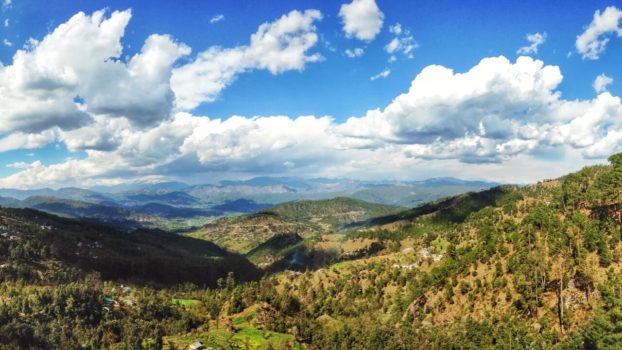 Kumaon, Uttarakhand
Uttarakhand is a mountainous state just a few hours' drive from Delhi famous for pilgrimage, Yoga, Corbett Tiger Reserve, hill stations, and trekking. A large percentage of visitors to Uttarakhand head to the Garwhal side of the state – home to Haridwar and the Kumbh Mela, Yoga capital Rishikesh, the Char Dham pilgrimage, and Mussoorie. However, Kumaon – the other side of the state – is well worth visiting for a more peaceful, rural experience that also dazzles with stunning views of the white peaks of the Himalayas. Nainital is the most well-known hill station in Kumaon. Among other things, it was the birthplace of legendary hunter, conservationist, and author Jim Corbett. Corbett Tiger Reserve is in Kumaon, and so is Kasar Devi and Crank's Ridge. This spiritually charged area has attracted visitors such as DH Lawrence, Timothy Leary, Bob Dylan, Cat Stevens, Steve Jobs, Mark Zuckerberg and many others.
Read more: 5 Reasons to Love Kumaon Now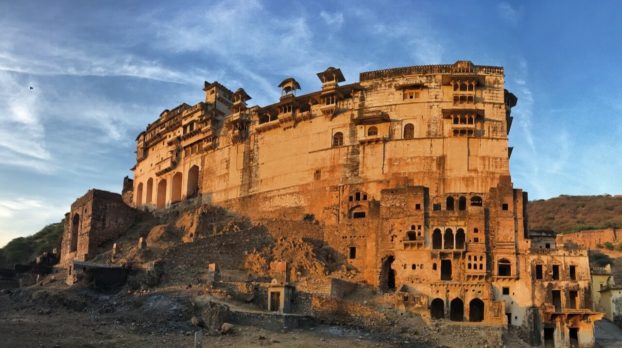 Bundi, Rajasthan
Rajasthan is one of the most beautiful states in India, and one of the most popular with foreign tourists. There's a well-travelled route throughout the state that takes in the most well-known towns and cities. However, this route bypasses some wonderful destinations such as the small city of Bundi. A personal favourite, Bundi has an inordinate amount of evocative medieval architectural wonders including a fort, palace, and step wells. In fact, Bundi is called the city of step wells. The hilltop fort and palace dominate the town with a gothic presence that inspired writer Rudyard Kipling to say, "It is such a palace that men build for themselves in uneasy dreams; the work of goblins rather than men."
Read more: Offbeat Bundi is a gem of Rajasthan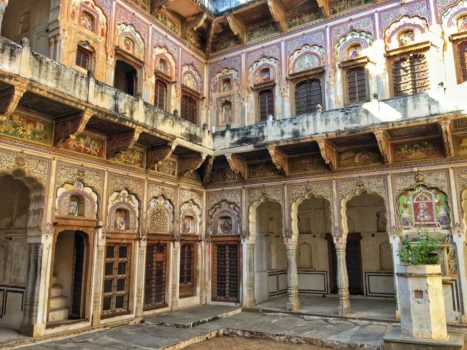 Shekhawati, Rajasthan
North of Jaipur, Shekhawati is a fascinating region famous for ornately decorated havelis dating from the time when this region was situated on the spice route. Local merchants, made rich by the trade route, built large homes decorated with carvings and frescoes. While many are dilapidated, some have been very well maintained and it's fun to travel around visiting them and enjoying the local culture. Shekhawati doesn't get as many tourists as other parts of Rajasthan, so here you can experience authentic Rajasthan and enjoy the beautiful havelis. Amazing temples, forts, and palace hotels are other good reasons to visit.
Read more: Complete Guide to Rajasthan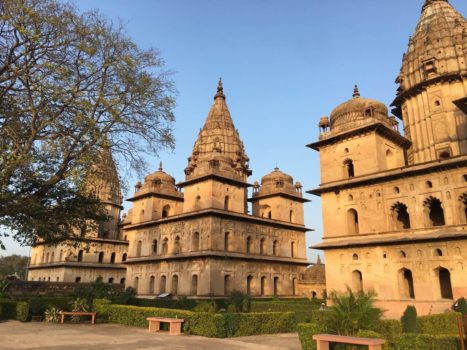 Orchha, Madhya Pradesh
A small town on the Betwa River in Madhya Pradesh, Orchha is another personal favourite. A beautiful spot on the rushing Betwa river, surrounded by forests, Orchha is a historical city blessed with incredible architecture. The view from across the river of the Orchha Chattris is one of the most picturesque in India, and the fort and palace are also stunning. Orchha is a great place to slow down, enjoy the natural setting, go cycling into the countryside, and explore other nearby destinations.
Read more: Best places to visit in Madhya Pradesh and my Offbeat and local Madhya Pradesh itinerary to discover a perfect getaway that's easily accessible from Delhi and Agra.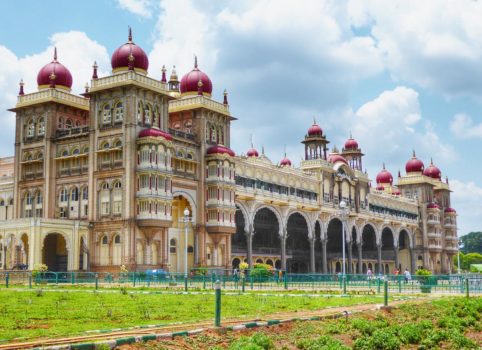 Mysore, Karnataka
Located three hours drive from Bangalore (Bengaluru), Mysore (Mysuru), is one of the most flamboyant places to visit in South India. Mysore is known as the City of Palaces due to the seven palaces and historic architecture. The spectacular UNESCO world heritage of India listed Mysore Palace is one of the most opulent buildings in all of India. Also worth exploring is the colourful Devaraja Market and a climb up Chaumandi Hill to visit the Sri Chamundeswari Temple to soak up the stunning views.
Visiting Mysore during the 10 day Dussehra festival (usually held in September or October) is an incredible experience. The palace is illuminated at night and the whole town buzzes with a carnival-like atmosphere that culminates in an extravagant procession.
Mysore is also famous for the production of exquisite silk sarees and sandalwood and its ayurvedic healing centres. The city is the birthplace of Ashtanga Yoga and is one of the best places in the world for yoga teacher training.
Contributed by Anna, a travel writer and yoga lover who lives in Goa, India. She blogs about her adventures on global-gallivanting.com and loveyogalovetravel.com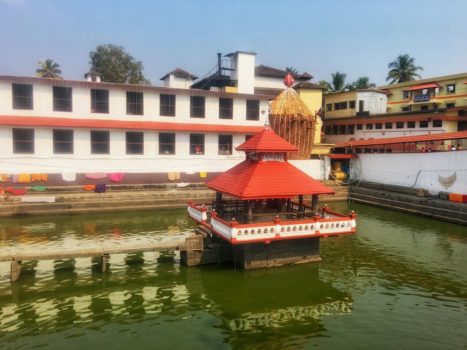 Udupi, Karnataka
Near the coast of Karnataka, Udupi is a sleepy town known for two things: an ancient Krishna temple and the dosa. Udupi claims to be the birthplace of this delicious crepe-like dish, a favourite in India and around the world. Udupi is a great base to explore some very good beaches – especially Malpe – loads of fascinating temples, and the nearby city of Mangalore. The centre of town is the Udupi Sri Krishna Matha Temple, which cannot be missed. And neither can eating a dosa at Woodlands Restaurant.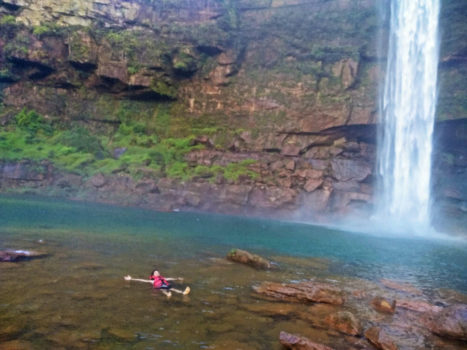 Phe Phe Falls, Meghalaya
Phe Phe Falls, also known as Phea Phea Falls, is a waterfall in the northeast Indian state of Meghalaya. Its name translates to paradise in the local Jaintia language. Phe Phe Falls is a two-tier waterfall, massively tall and very beautiful. Phe Phe Falls is located about 21 kilometres from Jowai town and 77 kilometres from the capital city, Shillong.
The trail to reach the waterfall starts at Paradise Adventure Camp situated near the Jowai-Dawki road. Crossing the initial river stream with a Kayak, you need to hike for about 15-20 minutes and eventually cross the river to reach the main waterfall. The hike by the river is scenic and along the way, the carnivorous pitcher plant can also be seen. The last part of the trail involves descending a hill to reach the main waterfall. Take a swim in the blue natural waters of Phe Phe Falls and enjoy time peacefully amidst nature.
Contributed by Joydeep Phukan, the creator of The Gypsy Chiring travel blog, where he shares tips and travel stories about the adventure and culture of Northeast India and the world.
---
If you enjoyed this post, you can.
Sign up for Dispatches in the sidebar and follow Breathedreamgo on all social media platforms including Instagram, Facebook, Pinterest, and Twitter. Thank you!