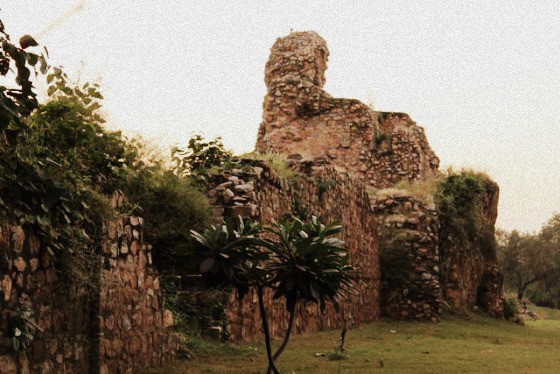 Travel in India: My sixth trip in six years
This morning I rose before dawn and stepped out on the terrace of my room at Aurovalley Ashram in north India to see a perfect crescent moon glistening in the clear azure sky, set off by a diamond — the star that I have been following to India for almost seven years. As the sky began to lighten, I could see the silhouettes of delicate long-tailed birds playing among the branches in the tree opposite. From an ashram in the distance, the sound of amplified devotional music was carried in by a very light breeze; and from the masses of lush foliage surrounding the terrace, the heady scent of fragrant tropical flowers filled the air. Ah, India. I am back. And I will be traveling in India for the next six months.
Follow my South Asia Sojourn from October 2012 to May 2013 — a six-month blogging trip through India and Sri Lanka, followed by a search for my family roots in Ireland. Subscribe to Breathedreamgo in the "Get updates by email" box to the right. Join the Breathedreamgo Facebook page; and the Breathedreamgo Twitter stream (hashtag #BDGIndia).
Today as I write this, it is my sixth day in India, on my sixth trip, in six years. (Actually, almost seven years, but I like the repetition.) Re-entry has been as difficult as always due to jet lag and a refreshing dose of culture shock. In my case, I love the culture shock; I love being reminded me of an alternative way to think and be. I think of it as the Indian way to be — which, to me, is much more about:
being in the moment and going with the flow
not judging every experience and situation, but accepting things as they are
seeing life as a privilege, not a right, and consequently feeling grateful and content
accepting every experience as what is meant to be, what is meant to happen; and looking for the gift, the lesson inherent in it
feeling connected to something much bigger than the individual, temporary ego; something I perceive as divine; and feeling part of the entirety of the life force energy that binds us all together
Choosing to come to my ashram only five days after arriving in India was a great decision. (I have written about Aurovalley Ashram several times on this blog and previous blogs.) I'll be here about 17 days, which should give me enough time to recover from a very stressful year that included, on September 20, the death of my cat Sydney, who I lived with for 18 years and 11 days.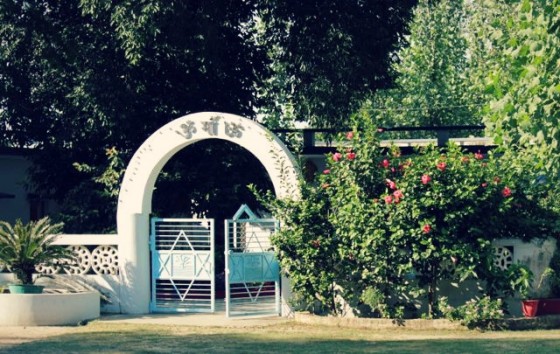 It is deeply peaceful here, a veritable Garden of Eden, but better (to me) because there's incense, chanting, meditation, Om symbols, rice-and-dal and Ganga Ma (the Ganges River) is a short walk away through a meadow. In other words, it is an Indian version of the Garden of Eden. And how I love breathing the fresh air. The ashram is situated near Rishikesh, at the place where the plains meet the foothills of the Himalayas. The soft mountains I can see in the distance, draped in mist, are called the Shivaliks, after the Lord Shiva. I am living in his abode. And it is lovely.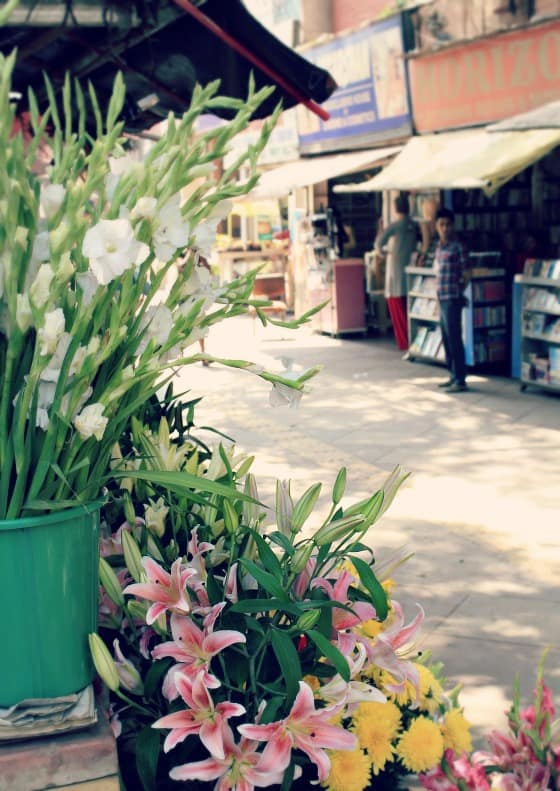 And what a difference from Delhi, a madhouse of activity, a cacophony of noise and pollution. I arrived in Delhi tired, but in good spirits after an amazing journey on Emirates. I have a new favourite airline and I will be singing its praises for months. I admire people and enterprises that take pride in their work, and that is the spirit that pervades everything about Emirates, from the attitude of the friendly staff to the untold small touches in the service and amenities. The coupe de grace was seeing my name on an Emirates sign, held by a driver at Indira Gandhi International Airport at 4 a.m. Emirates literally transported me from door to door.
On day one in Delhi, I slept the entire day, occasionally waking for a moment to hear the voices of the family I stay with in South Delhi, and falling right back to sleep. But on day two, I hired a car and driver, and went out determined to get myself connected in spite of the new tough rules for foreigners; and my own very rusty sense of how to get around in Delhi.
How to get connected in India
Here's what I gathered together to take to the Airtel store (for telephone SIM card) and Tata store (for internet stick):
passport and several photocopies of my passport including Visa page
small passport-sized photos of myself
a letter from the woman of the house ascertaining that I am staying at their house, including the full address; and a copy of her ID
my iPhone and MacBook Pro, to make sure the SIM card and internet stick worked; I tested them at the store before leaving.
And it worked! Within three hours I was connected, and extremely impressed with myself.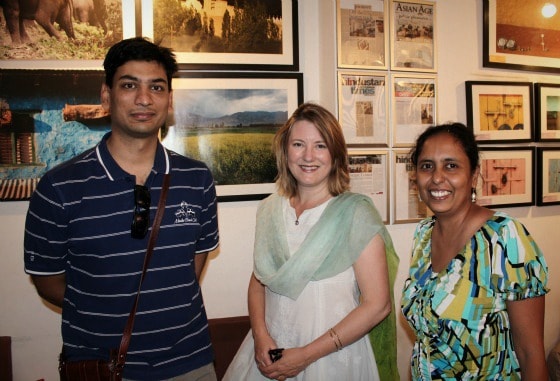 Announcing Delhi Travel Massive
And my next order of business was to start planning the Delhi version of the Toronto Travel Massive, which will of course be called the Delhi Travel Massive. The planning of DTM put me in contact with some great people, including two travel bloggers I have only known online, and was meeting in person for the first time: Shivya Nath, of The Shooting Star  and I have actually been talking about starting DTM for about a year; and Mridula of Travel Tales from India. I also met with Priyanka and Digant Sharma, who just launched a fantastic Delhi portal site for travelers called SoDelhi. They are wonderful people and I totally support their ambitious — and much needed — project.
So for people who work in the online travel world, the first meetup of Delhi Travel Massive will take place in the early evening of November 23, location TBD.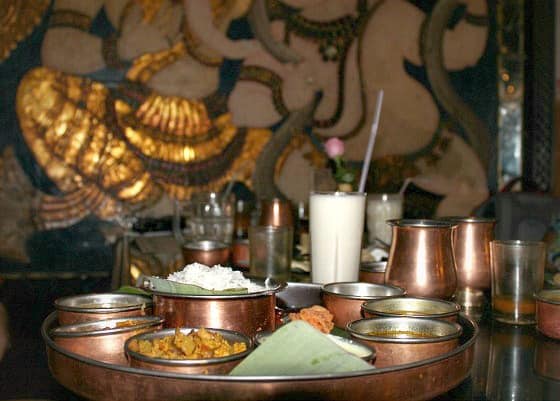 And of course, I have also been busy getting to know Delhi and India again, after a year-and-a-half absence. It is like meeting a long-lost lover. There is awkwardness at first, and a surfeit of emotions to untangle.
I have to remember to brush my teeth with drinking water (not tap water); carry tissue and hand sanitizer when I go out; wear modest clothing; plan on long travel times; do a check for monkeys before going out on the terrace in the morning to practise yoga (if pigeons are there, the coast is clear); and so many other things. There's a lot to learn to travel in India and live in India, and I'm rusty. The jet lag doesn't help. But it's all coming back to me, and I am sure I will get in the groove soon.
Truth be told, I do love the excitement of Delhi. There are great neighbourhoods like Hauz Khas Village; great markets like my fave GK-1 N-Block Market; vast green spaces and tons of trees; an embarrassment of riches in terms of historical sites; and lots happening. It's a thriving city and you can feel it in the air. If it wasn't for the pollution and traffic — and the faces of poverty, of course — it would be ideal.
But in the meantime, I am going to enjoy the peace and tranquility of Aurovalley, and a few excursions to nearby Haridwar and Risikesh, the two main towns in this sacred valley. Om Namah Shivaya.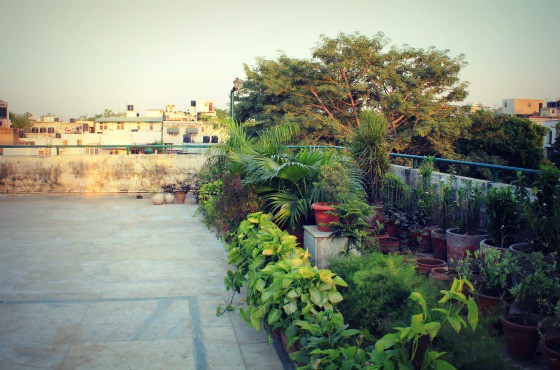 Recommendations
As I travel in India for the next five months, I will make a list of recommendations at the end of each blog post.
Kunzum Travel Cafe
Kunzum Travel Cafe is a must-stop travel cafe in trendy, charming Hauz Khas Village run by travel writer / photographer Ajit Jain. Check out their courses!
SoDelhi
SoDelhi is a new travel portal for Delhi that is packed full of inspirational and accurate info. This site will make you love Delhi as much as I do!
Aurovalley Ashram
Aurovalley Ashram is a garden-like ashram in north India, between Haridwar and Rishikesh. Ideal for advanced or sincere spiritual aspirants. Beginners should try one of the ashrams in Rishikesh. I particularly recommend Anand Prakash Yoga Ashram.
---
If you enjoyed this post, please sign up to The Travel Newsletter in the sidebar and follow Breathedreamgo on all social media platforms including Instagram, TripAdvisor, Facebook, Pinterest, and Twitter. Thank you!