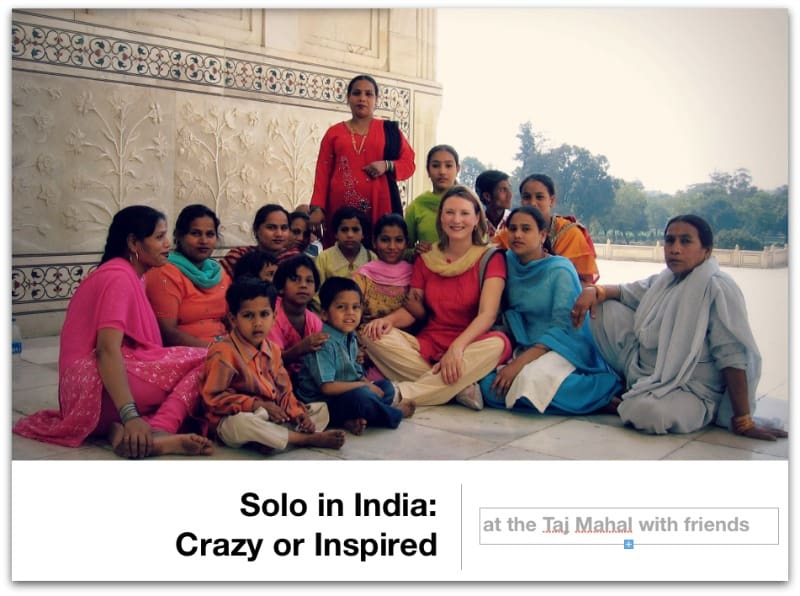 On March 8, 2014 I joined a panel at the Women's Travel Festival in New York City with Sarah Shourd and Sally Thelen, moderated by Kelly Lewis, founder of the Festival and publisher of GoGirlGuides. The panel was about travel safety for women, and I was honoured to be included with Sarah, who survived 11 months solitary confinement in an Iranian prison (on trumped-up charges) and Sally, the inspiring author of UnBraveGirl, a bitingly honest and very funny blog about living as an expat in Asia. Due to the nature of the panel, I was not able to give my entire presentation. Here it is.
On December 14, 2012, I flew from the remote state of Orissa in India to Goa to stay in a friend's beach house. To my surprise, I discovered the house was no where near the beach. In fact, it was down a garbage strewn dirt road beset by wild pigs, in the middle of a construction site.
As night descended, I felt alone and isolated. My mobile phone wasn't working, I didn't have any food in the house and was fearful of leaving. Most of the windows had no blinds and I felt vulnerable and exposed. When it got dark, the construction workers started making fires outside my door to cook their evening meal. In India, construction workers live on the site while working, and they usually come from very impoverished backgrounds and are often migrant workers.
At that point, I had travelled alone in India for about 17 months altogether, on six different trips, and never felt afraid. But something gripped me on the night of December 14 in Goa. As the night wore on, I became more and more frightened, and my imagination got the better of me.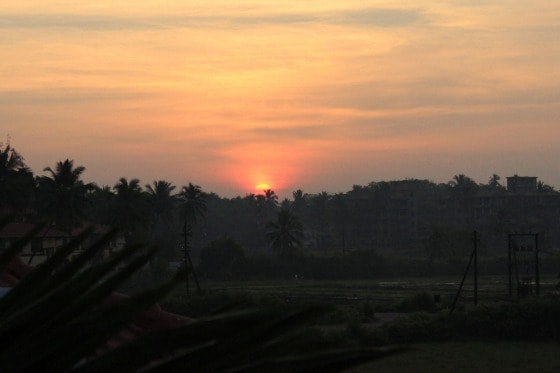 I felt alone, unsupported and terribly homesick. Luckily, my internet dongle was working and I was able to chat with my friend Betina, who had just moved to Africa to follow her dreams. We chatted on Facebook for hours, and I was grateful for the company.
That night, I decided to cut my trip short and come home early. I paid attention to my instincts and feelings, though it meant a huge amount of inconvenience. I spent the night sending emails and arranging a new itinerary.
Somehow, I got through that terrible night, even falling asleep for a few hours. The next day, I found a much more suitable place to stay, in a charming studio apartment that was part of an upscale beach community. It was safe, close to the ocean and comfortable. (Read Surrendering to the Goa vibe.)
Then, the next night, December 16, 2012, a young woman was brutally raped on a moving bus, 1,500 kilometres away, in Delhi. The Delhi Gang Rape, as it was soon to be called, was an atrocious incident that shook the nation. As the young woman, nicknamed Nirbhaya, which means Braveheart, was fighting for her life in hospital, outrage and anger sparked the streets of Delhi.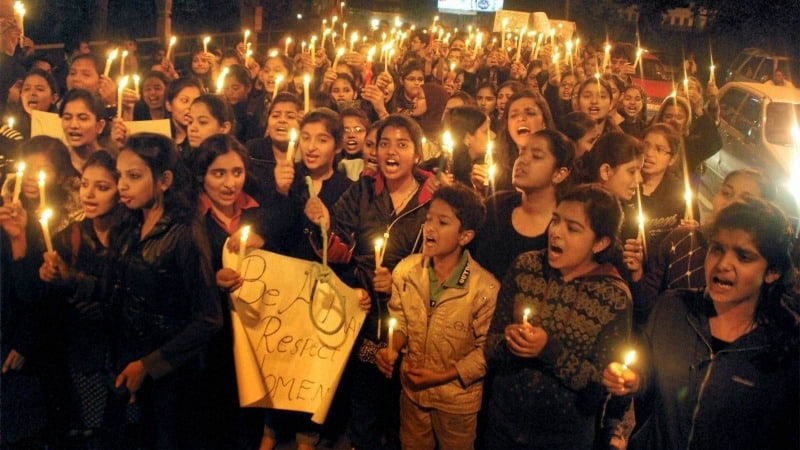 The Delhi Gang Rape gripped the nation for a long time, and changed everything. It overshadowed my last month in India, and especially my last two weeks, spent in Delhi, my home base in India. Everyone was talking about it, protests were continuing, all official New Year's Eve celebrations were called off, several metro stations were shut down and the mood was dark and sombre.
I can not recall, at any time in my life, a single incident causing such a huge backlash, a huge shift. It was very hard to be in India at this time, but also a tremendous privilege. I literally felt the ground shift under my feet. It was seismic.
Before the Delhi Gang Rape, sexual harassment in India was called Eve Teasing. After, it was called Sexual Terrorism.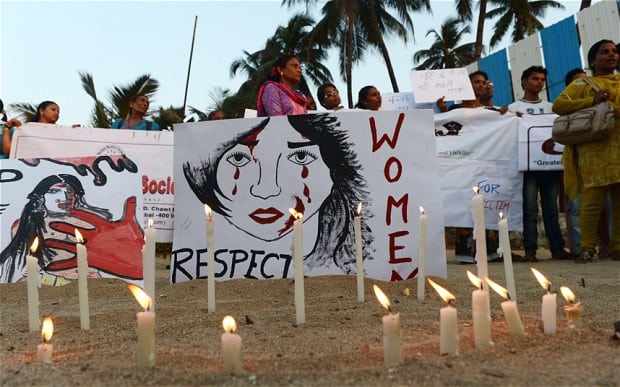 The forces of darkness
I believe I picked up on the ferocious negative energy of the Delhi Gang Rape while it was still brewing, while the forces of darkness were gathering. I think that terrible event ripped open the dark underbelly of misogyny in the world, not just in India, but everywhere.
This incident jolted my consciousness, and the consciousness of many, many people around the world. It's probably the reason I am here today, on my birthday — yes my birthday is International Woman's Day — talking to you.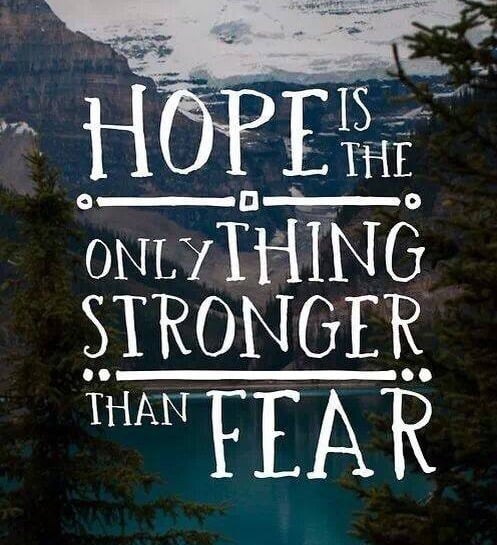 Becoming aware of this terrible incident, and the terrible things women around the globe face daily, did initially provoke fear within me. But ultimately, it has inspired me to move beyond the fear, to find my feet, my voice and my willingness to be part of the change.
So, the genie was out of the bottle. The way women in India are treated suddenly became one of the most newsworthy stories of last year. And travelling in India, especially as a solo woman, was put under the spotlight.
Over the course of the next few months, I was interviewed by the BBC, NBC, USA Today, Wall Street Journal, Frommers Radio and Huffington Post among other media outlets. And they all wanted to know:
Was I crazy?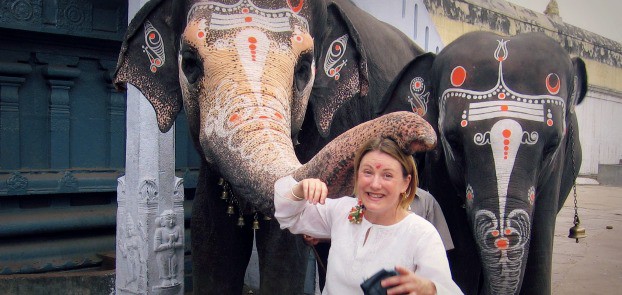 My India story
But let's back up. I went to India for the first time in December 2005. I have written extensively about that first trip, and how I planned and saved for a year to go. How I realized I had been dreaming of India most of my life, somewhere in the back of my mind, where my dreams were hidden, buried. And how the trip saved me in ways almost too numerous to count.
Before I landed in India, I was nervous. I thought I would face some terrible, long, drawn-out dark night of the soul. I thought it might be a horrible experience, but that I had to go through it for some reason, or I would never shake off my depression and the deep grief I felt in the wake of my mother's death.
To my amazement, that trip turned out to be more like a magic carpet ride. For six months I criss-crossed India, mostly by myself, though often with the help of Indian friends. And I had a wonderful time. Lived with an Indian family in Delhi. Studied yoga in south India. Volunteered with Tibetan refugee children in Dharamsala. Found my spiritual home in an ashram near Rishikesh.  (Read My story: Why I write about travel in India.)
That trip changed my life in just about every way possible. It reignited my will to live. It gave me a new family, a second home, my soul culture. It connected me to my own deeply buried dreams, my belief in magic, my feeling of wonder about the universe. It galvanized my spirituality. And it gave me a new career, in fact it gave me my dream career — travel writing. I wanted to be a writer since childhood, but until I went to India, I didn't have my subject matter.
I did most of my travelling on that trip — and on the five subsequent trips I've taken to India — by myself. I've taken long, overnight trains by myself. I've got up before dawn and taken taxis to scenic spots, like the southern tip of India. I've walked alone in Old Delhi, and on the sand dunes in the deserts of Rajasthan.
And despite what you read in the news media, I have always found the people of India to be remarkably friendly, helpful and warm. There's a saying in India, "Atithi Devo Bhava" that means Guest is God. And most of the time, I was treated with incredible hospitality.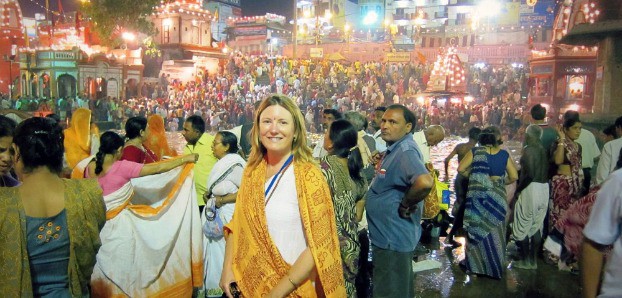 Yes, I have been stared at, and yes I have had a few uncomfortable moments. A man grabbed my breast in Old Delhi. A group of women stole the phone out of my purse at a temple in Mumbai. A man followed me on the streets of Mumbai, though I shook him off easily. These things could happen anywhere.
These things do happen everywhere.
So, after many interviews over the last year on the topic of travel safety and women, I have formulated two responses.
The question is not whether India is safe or unsafe. There are no safe or unsafe places. The question is HOW you travel. Practise safe travel!

India is not the rape capital of the world. The world is the rape capital of the world. Violence against women in everywhere — and mostly it is in the home. It is safer to travel alone than to be married.
There's a third thing I want to tell interviewers, but rarely do, because the media doesn't do nuance well, and I don't trust them to not skewer my words. I have found that travelling in India with a combination of openness, trust and common sense has been my best strategy for both staying safe and having a rich and rewarding experience.
Life as a traveller and explorer
I see myself as a traveller, a cultural explorer, and I aspire to be as fearless, curious and insightful as some of my heroes.
Women like French born explorer Alexandra David-Neel, who travelled through India in the 1890s, became an opera singer in Vietnam, lived in a cave in Sikkim for several years while studying Buddhism, met the Dalai Lama, and disguised herself as a male pilgrim and spent months in Tibet when it was closed to foreigners.
British explorer Freya Stark was, like me, obsessed with the Arabian Nights stories when she was a child. She began travelling in the middle east in her mid-30s, living in the Arab quarter in Baghdad for several years, and exploring parts of Arabia no European had ever seen. Freya Stark travelled mostly alone, with just one local guide.
This is a photo of Dervla Murphy and her bike, Roz. Dervla rode her bike from Ireland to India in 1963. By herself. Yes, that means across Europe, Turkey, Afghanistan and Pakistan. She wrote a book about it, called Full Tilt, which I highly recommend. (Read Full Tilt review.)
I made a pilgrimage to the small town of Lismore when I was in Ireland last fall, and interviewed Dervla. The first question I asked her was about courage: how did she get the courage? She answered, "Nah, it doesn't take courage. I don't get that courage thing. It just takes curiosity" she said. The transcript of the interview will be on my Breathedreamgo soon.
And of course everyone knows Jane Goodall, who was a 20 year old secretary from England when she first went out to Africa. She had dreamed of studying animals in Africa since childhood. In a recent documentary, she said this about those early years: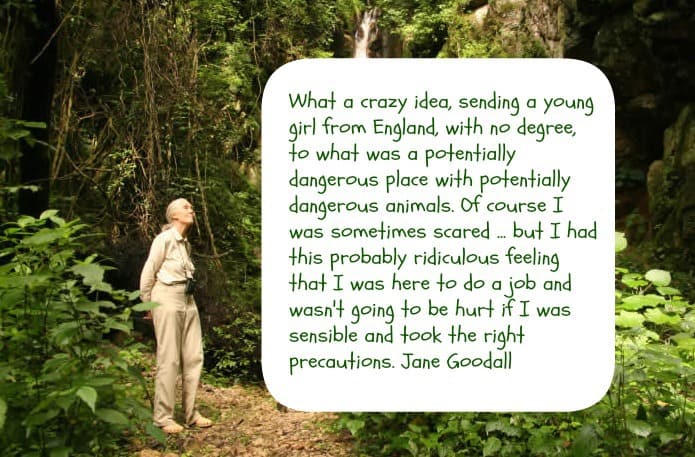 Encouraging female travel
So, with these role models in mind, and a newly activated consciousness, I've been busy in the year since my return from India. I've published blogs about travel safety for women in India.
I founded the WeGoSolo community online, in response to a backlash against female solo travellers. WeGoSolo meets every week on Twitter, on Wednesday morning. (Four hosts share the moderating duties and all four hosts — Kelly, Andrea, Gemma and myself — were present at the Women's Travel Festival.)
Just last week, I was named the first female in the Explorers-in-Residence series from Kensington Tours and awarded an Explorer's Grant. I'm going to use it to follow in the footsteps of Mirabai, a 16th mystic, poet and traveller who journeyed across north India.
And immediately following my cultural expedition in India, I'm going to lead Legends of the Maharajahs and Mirabai: A women's Journey through India with Kensington Tours next November. If you want more information about this tour, click the link.
So, I will leave you with these words and this image, that shows the true strength of women.
If you allow the fear-mongering to scare you, it means the bastards have won.
---
If you enjoyed this post, please sign up to The Travel Newsletter in the sidebar and follow Breathedreamgo on all social media platforms including Instagram, TripAdvisor, Facebook, Pinterest, and Twitter. Thank you!