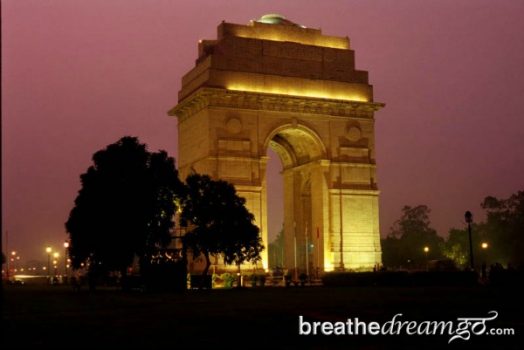 Starting my eighth trip to India where I began
AMONG SOME TRAVELLERS to India, especially backpackers, a kind of badge of honour is bestowed on those who are committed to experiencing the "real India." They brag about travelling by sleeper coach and staying in 100-rupee per night flea-bag hotels. I have never bought into this concept because "real" is a very subjective term.
Over the course of my two-plus years living and travelling in India, I have experienced almost every kind of situation you can imagine. I have stayed in simple ashram rooms in Rishikesh and camped under the stars in the Rajasthan desert. I have enjoyed the services of a butler at ITC Mughal in Delhi and the luxury of a Mughal suite at ITC Mughal in Agra. I have couch-surfed with friends in Mumbai and underwent Ayurvedic treatment at a beachside resort in Kerala, on the Arabian Sea.
But, mostly, I have stayed with a Punjabi family in Delhi. This is the family I stayed with on my first night in India, back in December 2005. And this is the family I am staying with now. I don't reveal a lot about my living arrangements with this family as I want to protect their privacy. My life with my Indian family is separate from my travel writing and blogging career. It is real life.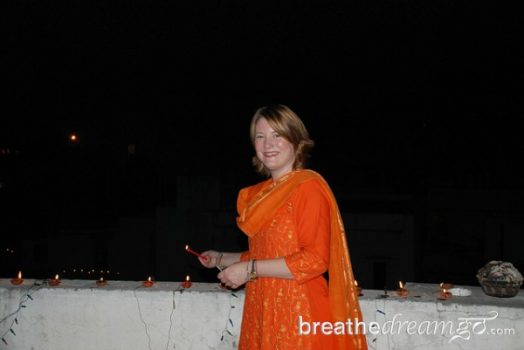 Over 10 years of living with them on-and-off when I'm in India, I have gone through many journeys. I have celebrated births and birthdays. I have been part of their Diwali pujas and Holi fun. I have watched one girl grow from childhood to teenager. She was seven when I first came to India, and we used to pay badminton together on the terrace until it grew too dark to see. She is now planning to attend university next year.
In the family home, I am (mostly) expected to flow with the rhythm of Indian life. Canadian expectations of hygiene, privacy, meal times and bathing are a moot point. They have done their best to make me feel welcome, but I am expected to "adjust a little," as all Indians do. The single most important consideration they have afforded me is to arrange things so that I can eat my dinner early — about 8 or 9 pm instead of 10 or later. For this I am deeply and eternally grateful. They also make rice for me to eat, as I have to eat a gluten-free diet (Punjabis are big chapati / roti eaters).
I have learned to bathe with a bucket and use water instead of toilet paper. I have learned to eat Punjabi style, rice and dal at each meal, chaaj after lunch, sweets like ladoos and burfi on special occasions and Tandoori paneer, sweet lassi and kulfi on very special occasions. I have gone to the local Shiva temple with them and distributed prasad to the poor. And I have gone to 5-stars with them for lunch.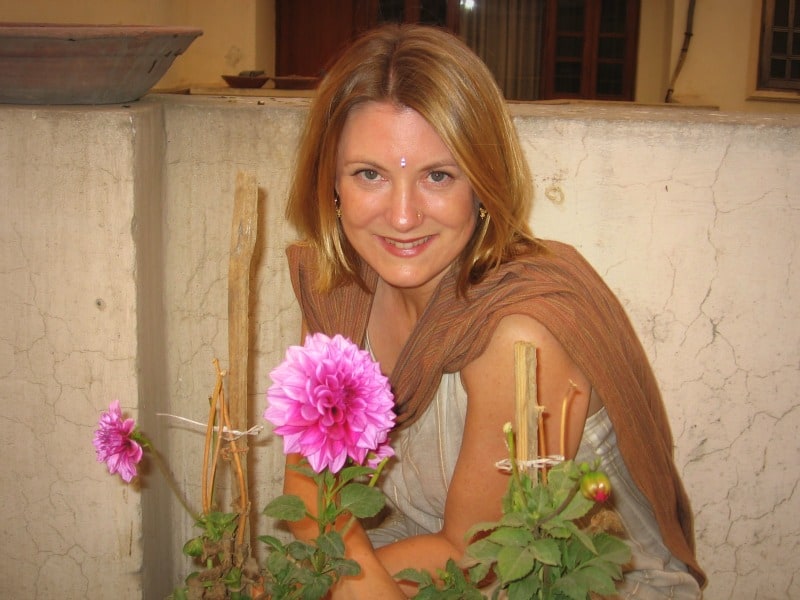 They have taught me more about India and Indian culture than I could ever learn from travel, reading or studying. They have helped me choose my Indian outfits and accessories. They have loaned me shimmering saris to wear at family weddings. They have made appointments for me at the doctor and the beauty parlour. They have stayed up to open the door when I arrive late at night into Delhi. They have shared their memories of Delhi's past with me, when the streets were empty, and families strolled together at India Gate eating ice cream. They have shared their enthusiasm for the seasons of Delhi, the magic of foggy winter mornings and the relief of summer rain, and made me see the city with poetic eyes.
Above all else, perhaps, I've been blessed with their understanding. They've put up with my cultural missteps. Unknowingly leaving a taxi waiting for 1 hour. Shutting doors to keep the sacred, cleansing smoke from fire pujas circulating. Wearing too-revealing clothes in the house, in front of the servants. Giving culturally incorrect gifts.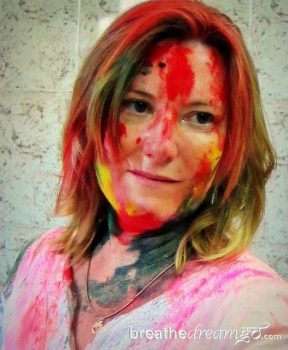 And worse, they've put up with my sometimes unreasonable behaviour as I've struggled with the frustrations of life in India. Unlike Canada, the power is not always continuous, the water is not always flowing, and local services and business are not always reliable. And in the early days especially, I was not always graceful about accepting and adjusting. I was still trying to get things done Canadian-style.
When I arrive in Delhi on each trip, I am loaded with one or two big bags, and I leave these in the house while I travel with much smaller bags or my small-ish backpack. In fact, my backpack has been in their storage room for years! Though three generations are crowded into a mid-sized apartment (actually, it's quite large by Delhi standards), they always make room for me. While a Canadian might judge whether they have space in material terms, in India, and in this family, the space is in the heart.
If there is space in the heart for someone, there will always be space in the house.
This is one of the most important things I have learned in all the 10 years I have lived and travelled in India. And this is something this family has taught me through all the trials and tribulations of life we have gone through together. There is an aspect to my association with this family that has been stressful and challenging, and that is too personal to reveal in a public blog. Suffice to say, it has taught me the strength of commitment, the searing nature of love, the unexpected surprises of culture clash … and … perhaps … just a little wisdom.
Under the glaring light of India's sun, my relationship with this South Delhi family is a tower and a beacon and reduces into insignificance many of the trivialities of travel in India and my career as a travel writer and blogger.
Maybe someday I will tell the story about how I discovered the real India.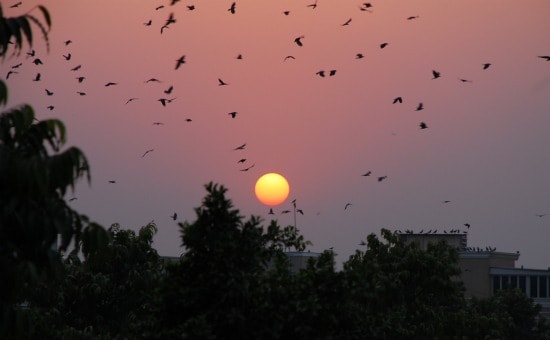 ---
If you enjoyed this post, please sign up to The Travel Newsletter in the sidebar and follow Breathedreamgo on all social media platforms including Instagram, TripAdvisor, Facebook, Pinterest, and Twitter. Thank you!