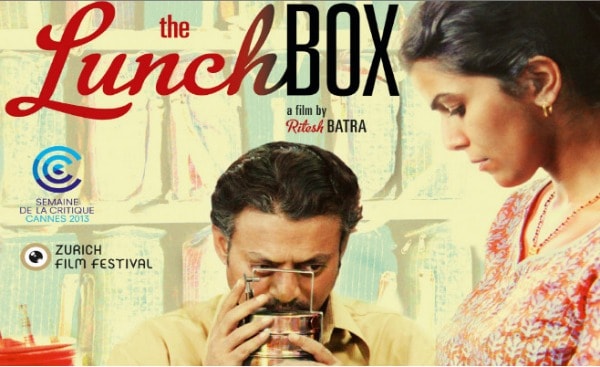 The city of Mumbai stars in The Lunchbox
MUMBAI IS ONE of the world's great cities, celebrated in movies, books and myth. There is so much lore associated with the city, especially if you are a long-time Indophile who longed for years to see the iconic sites like Gateway of India, the Queen's Necklace, Elephanta Island, the Taj Mahal Palace Hotel, the Dhobi Ghats and the Dabbah Wallahs. The Lunchbox is set in Mumbai.
On my first trip to Mumbai (Bombay), I stayed with a friend in Bandra and it was a few days before I ventured into the city by myself. I took the train — itself an icon of the city — from Bandra Station to the final terminus for the western line, Churchgate Station. Leaving the station I was amply rewarded for my bravery by coming across a score of Dabbah Wallahs sorting their tiffin containers (otherwise known as lunch boxes) for delivery.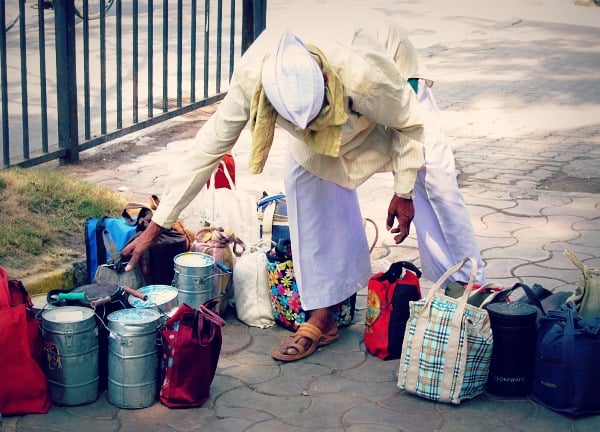 The Dabbah Wallahs are one of Mumbai's institutions, a simple yet elaborate system of lunch delivery, from housewives in the suburbs to their husbands working in the city centre offices. Clad in white uniforms and peaked caps, these men are often illiterate. Yet the Dabbah Wallahs are famous for their unique system of signs and symbols and unerring accuracy. They have even been studied by Harvard Business School and awarded an ISO certification for accuracy.
It was fascinating to watch the men quickly re-assemble the tiffin containers on metal racks, which they carry on carts, strapped to bicycles or even on their heads. There is something charming about all that robust energy being carried on every day in a jam-packed city that pulsate with life — all so that husbands can eat home-cooked food for lunch.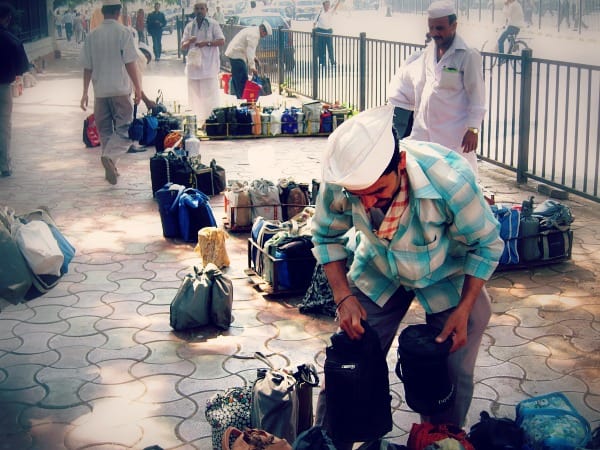 I took as many photos as I dared, without being too intrusive and annoying, and walked behind them some ways down the street. I was fascinated by this glimpse of Mumbai's culture and felt lucky to have chanced upon them.
It is against this backdrop of the daily tiffin delivery that The Lunchbox is set. It's a film about the one lunch box in a million that Harvard University says goes astray.
The Lunchbox is a film that works on every level. It is sweet without being cloying, sentimental yet realistic. The acting is superb, especially by Irfan Khan, who plays Saajan, a lonely widower nearing a joyless retirement when the errant lunch box lands on his desk.
Much to his surprise, instead of the usual lacklustre meal he gets delivered from a local restaurant, he opens the lunchbox to a rich and fragrant feast, cooked with hope and longing by Ila (Nimrat Kaur).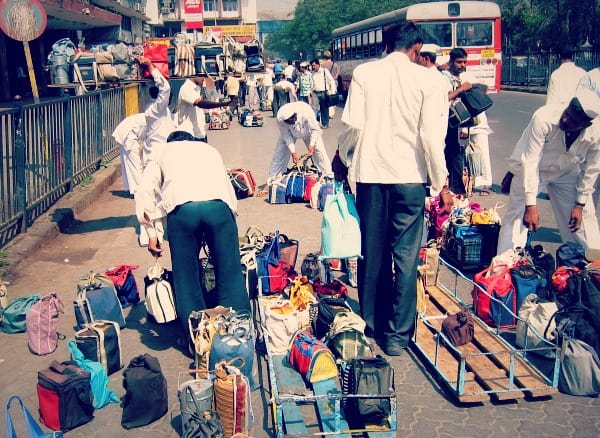 Ila is a middle-class housewife who is trying to entice her husband with food cooked each day with the help of an unseen "aunty" upstairs. Spices, chilies and good advice are dispensed from above while Ila tries to awaken her husband's interest in her once more.
Sometimes, the wrong train can take you to the right station.
A relationship develops as Ila and Saajan send each other notes tucked into the tiffin container. But this is no mere romance film, there is much more to it as the characters reveal their vulnerabilities and try to find meaning in a frenetic, modern and increasingly alienating city. Profound themes such as fate, existential angst and making difficult choices that go against societal expectations are examined.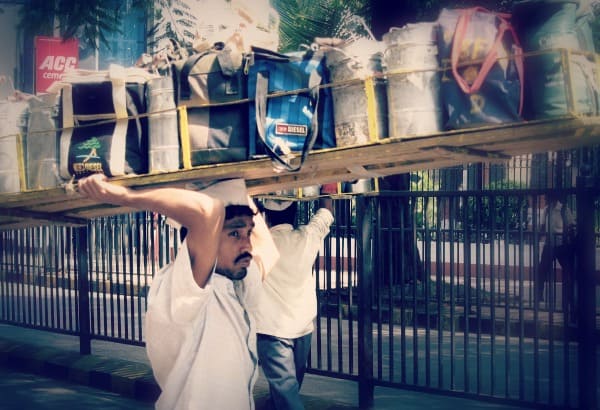 The city of Mumbai itself is also put under the spotlight. Like Tokyo in Lost in Translation, Mumbai is a major character in The Lunchbox. The crowded trains, the hard-working dabbah-wallahs, the monsoon rains that drench the city streets — Mumbai is portrayed as an ever-present reality against which its residents hopes and dreams are realized, or not.
Like The Best Exotic Marigold Hotel and Slumdog Millionaire, The Lunchbox is a co-production set in India — and about India — that will appeal to westerners. If you can't get to Mumbai, watch The Lunchbox and soak up some of the atmosphere and culture of the city.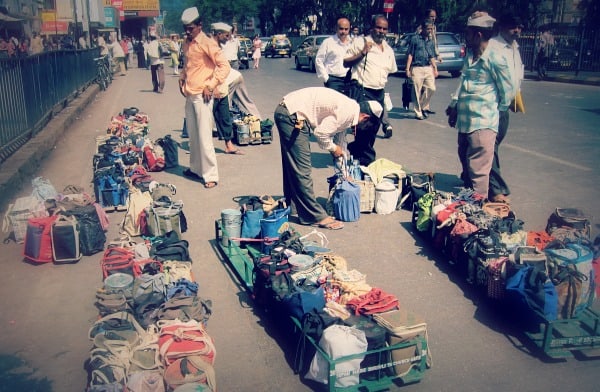 Kudos to director / writer Ritesh Batra for making such a wonderful film — and for his dedication to getting it made, which required that he seek funding and support from outside the Indian film industry. As one Indian online commenter said, "Direction of Ritesh Batra is just too much perfect."
Watch the trailer for The Lunchbox
---
More posts about Mumbai on Breathedreamgo
---
If you enjoyed this post, please sign up to The Travel Newsletter in the sidebar and follow Breathedreamgo on all social media platforms including Instagram, TripAdvisor, Facebook, Pinterest, and Twitter. Thank you!