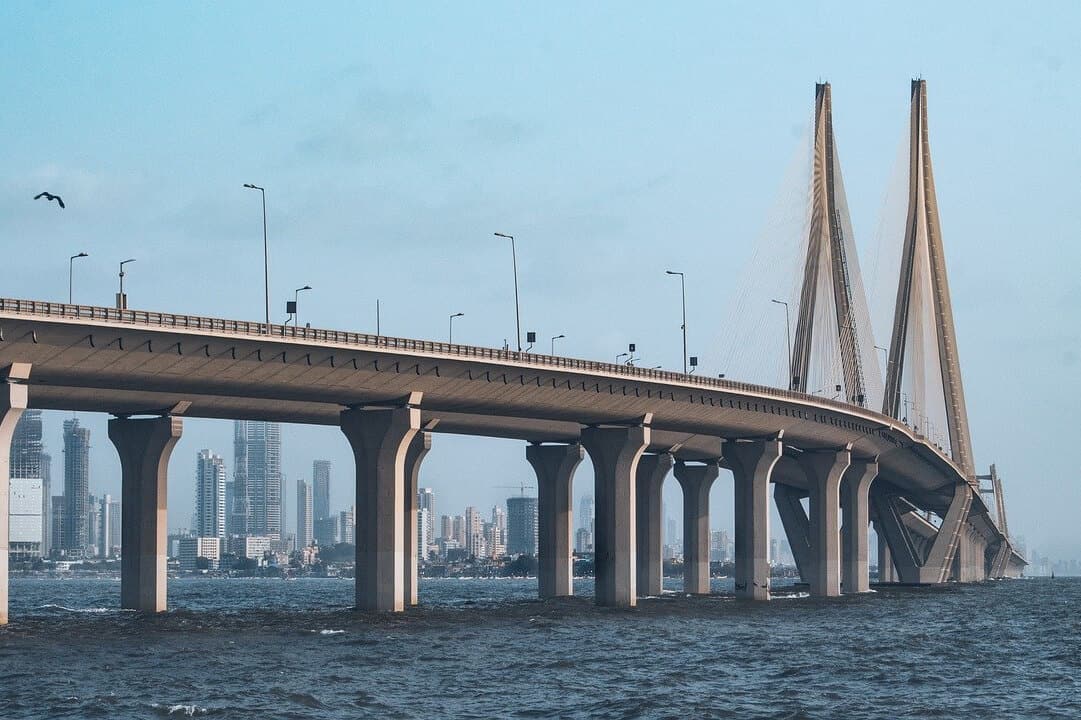 How to spend a weekend in Mumbai: 2-day itinerary
Imagine New York and Hollywood rolled into one, set in the tropics, and squeezed onto a peninsula several sizes too small. Mumbai (formerly known as Bombay) is one of the biggest and most densely packed cities on earth, India's economic engine, and the home of Bollywood, the glamour factory that makes more movies than anywhere else – more than twice as many as Hollywood. It buzzes, it never sleeps and don't get in its way!
Mumbai is on the move, and you better be too if you want to get on and off trains, cross the street, order food, shop or achieve any kind of success. For this city represents both the future, in the shape of the dreams of millions, and the past, in the streetscape of grand Victorian buildings.
What do you do with two days and two nights in Mumbai? Try these suggestions for a two-day Mumbai itinerary.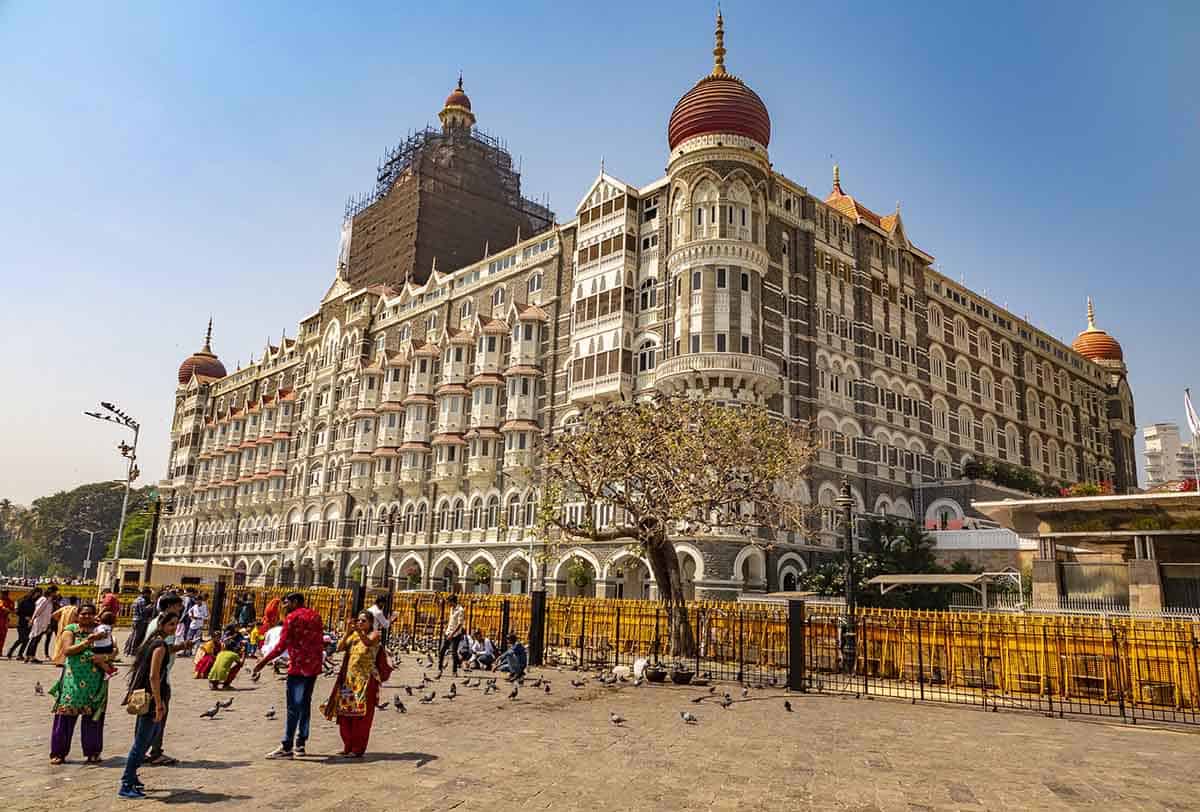 FRIDAY
5 pm ~ SPLASH OUT WITH A LEGEND
According to legend, Jamsetji Tata was turned away by the leading British hotel in Bombay, so he built his own. And thus begins the larger-than-life story of the Taj Mahal Palace Hotel. Occupying the prime location in town, across from the Gateway of India, this iconic hotel has also occupied a place of prime significance in the social landscape of Mumbai since opening in 1903. The architects of independent India, stars, lovers, maharajas, tourists – many have been drawn to this illustrious landmark, including, of course, the terrorists who attacked it in November 2008. The hotel valiantly re-opened only days later, and has since undergone a complete renovation and reconstruction. From the aqua serenity of the Sea Lounge to the glamour of poolside dining, the hotel offers a dazzling array of food and ambience choices. You may never want to set foot outside. Rooms range from a Superior Double to Grande Luxury (not to mention the Presidential and Rajput suites). Taj Mahal Palace Hotel, Apollo Bunder, Mumbai.
7 pm ~ WATCH THE SUNSET SINK INTO THE ARABIAN SEA
Make use of prime sunset time to walk along Marine Drive from Nariman Point to Chowpatty Beach and watch the red-orange ball sink into the choppy waters of the Arabian Sea. At the end of the two-mile walk you will reach the circus atmosphere and food stalls of Chowpatty Beach: reward yourself by trying fragrant, spicy bhelpuri, the ubiquitous street food of Mumbai; or stop by the iconic Cream Centre, a veg-only snack bar that's been serving delicious puris, samosas and sundaes for more than 40 years. Fulchand Niwas 25/B Chowpatty Sea Face.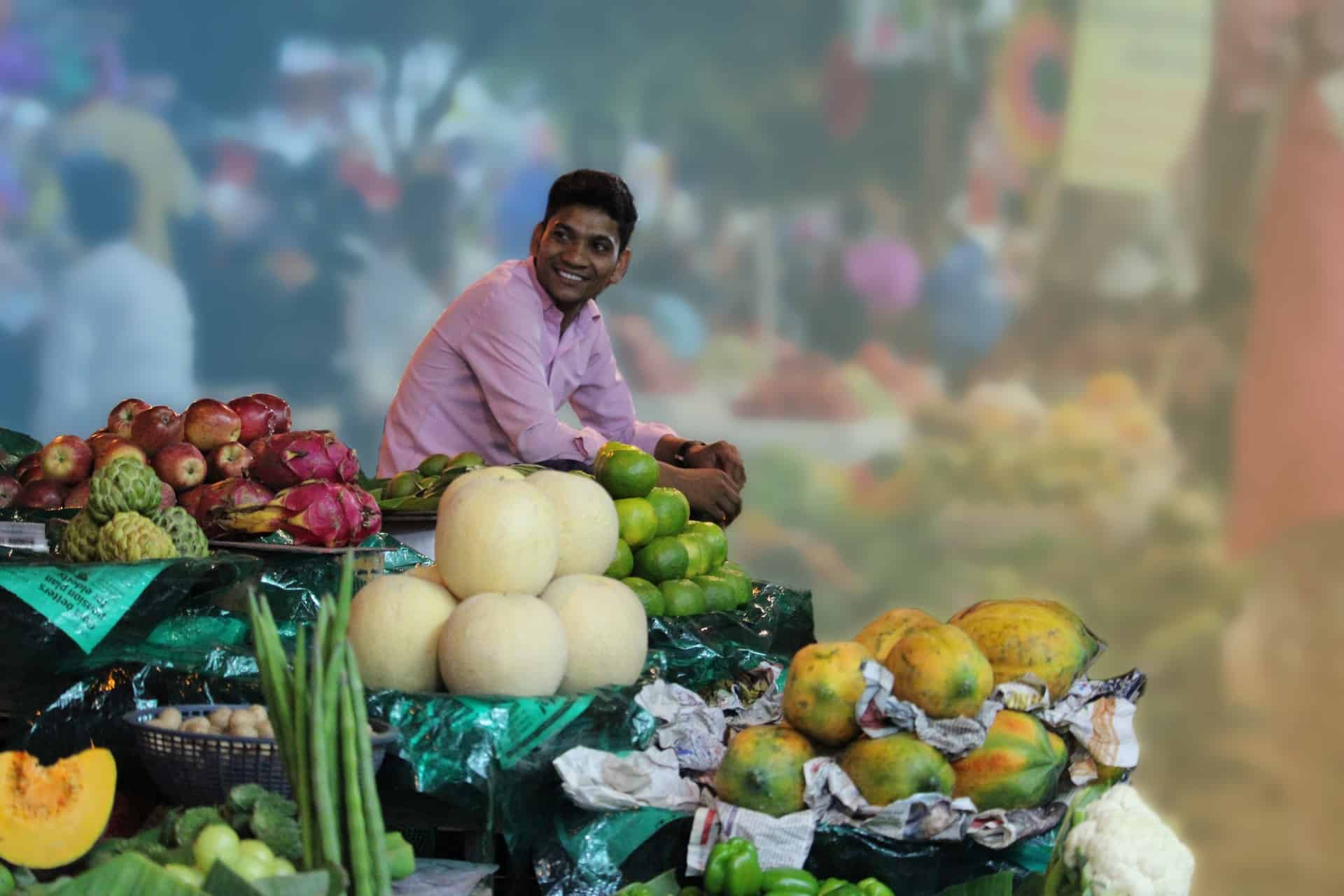 9:00 pm ~ SMALL PORTIONS, BIG FLAVOUR
India is home to one of the world's great cuisines, and among the incredible richness and diversity of food available, Gujarati dishes are considered particularly delectable. At stalwart Samrat near Churchgate station, popular with foreigners and locals alike, you can get a Gujarati "thali" (thali means plate) overflowing with tiny portions of curried vegetables, dal, rice, puris, papad, chutneys, raita, dessert and other delicious concoctions, running the gamut of tastes from spicy to sweet. And best of all, waiters continually top you up for no additional charge. Prem Court, J. Tata Road, Churchgate.
11:00 pm ~ DON THE QUEEN'S NECKLACE AT DOME
Take in the view of the Queen's Necklace at night – the graceful curve of glittering lights along Marine Drive, by the edge of the Arabian Sea – and rub shoulders with the glitterati at Dome, the InterContinetal Hotel's romantic rooftop lounge. Try a shot of Johnnie Walker Black Label – the standard drink of Indian men – or a Kingfisher beer. 135 Marine Drive, Colaba.
SATURDAY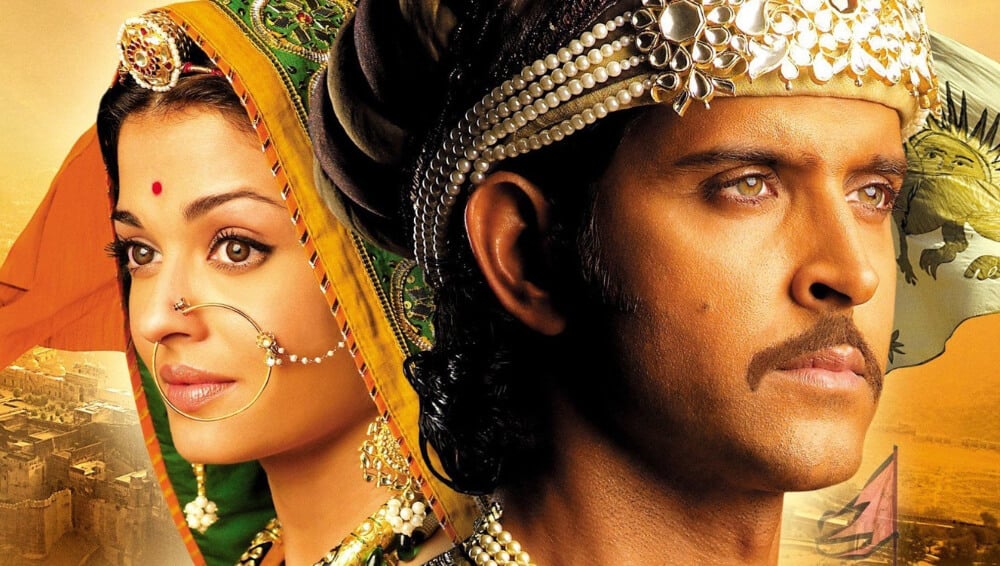 9 am ~ BE IN A BOLLYWOOD FILM
If you dream of being an extra in a Bollywood film, have breakfast at Leopold's and wait – like Lana Turner at Schwab's – to be discovered. Leopold's Café is a Mumbai institution, a well-worn path on the tourist trail, always packed with foreigners who seem to be willing to pay more than double what you would pay elsewhere. Casting agents stop by the café, and roam the nearby streets of Colaba, looking for foreigners to appear as extras in Bollywood films. Leopold's has an extensive menu of Chinese, Thai, continental and Indian dishes. For breakfast have a masala omelette, fruit salad with yoghurt and fresh mango juice (in season). Colaba Causeway, Bhagat Singh Road, Next To Regal Cinema, Colaba.
10:30 am ~ GO LOCAL
The best way to get to know city is to take a tour with a local. Mumbai Magic has many tours to choose from – or they can arrange a private tour. You can learn about the city's cuisine, beach life, traditional dance and music; or you can take their signature tour, The Spirit of Dharavi. Dharavi is the neighbourhood that was the setting for the hit film Slumdog Millionaire. People who have taken this tour are astounded by the activity and industry of Dharavi, whose economy is estimated to be worth more than US $ 500 million.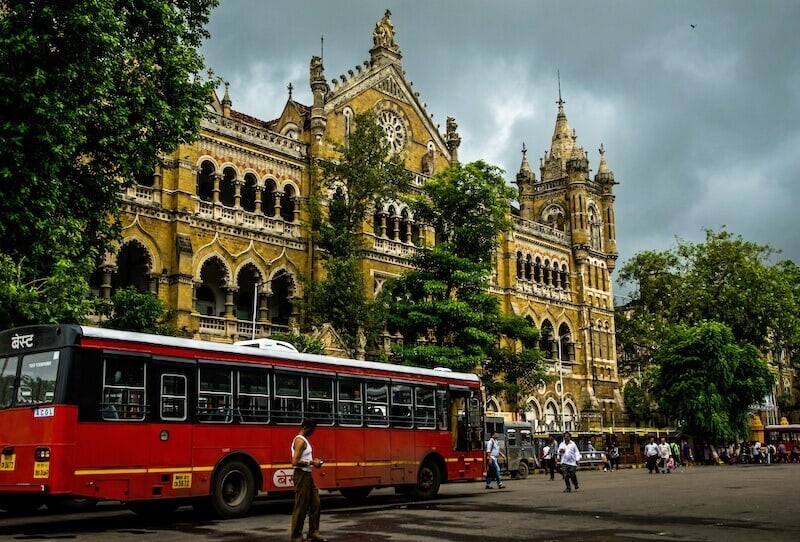 2 pm ~ DO THE BANDSTAND
After leaving Dharavi, take the train to nearby Bandra, a suburb of Mumbai known for chic bars, hip boutiques, and historic churches. Start with lunch one of the many hip cafes such as Birdsong or Suzette. Shop at the boutiques along Linking Road, walk the old district, where fish is still sold in carts by the side of road, and end your afternoon by walking along Bandstand to watch the sunset. This famous seawall promenade will take you past the heavily guarded home of "King Khan," Shahrukh Khan, one of the biggest stars in Bollywood. Out of the Blue, Le Sutra Hotel, 14 Union Park, Khar West.
9 pm ~ CRAB SHACK
Hole-in-the-wall Trishna, one of Mumbai's trendiest eateries, has fed celebrities, Bollywood and Hollywood stars and world leaders – and they have the pictures to prove it. This tiny spot in high-end Kola Ghoda is famous for South Indian-style seafood: food reviewers call it "seafood heaven." Their butter, pepper, garlic crab (price based on size) was recently named the best crab dish in the city – no mean feat, given the plethora of excellent seafood restaurants in Mumbai, a port city. Make a reservation in advance. Sai Baba Marg, Kala Ghoda, Fort.
SUNDAY
9 am ~ GET LOST IN A BAZAAR
Mumbai is famous for its many teeming markets and bazaars. Head out early before the heat of the day rises and the crowds converge to explore, shop, eat and experience the other side of Mumbai – away from the well-heeled, leafy streets of Colaba. Walk north past the gothic colossus known as CST (Chhatrapadi Shivaji Terminus, formerly Victoria Terminus) and in 10 minutes you will reach Crawford Market. Look for the landmark, a Norman-Gothic tower at the corner of Lokmany Tilak Road and Dr DN Marg; and friezes by Lockwood Kipling, father of Rudyard, that depict peasants toiling in the field. Breakfast at Badshah, opposite Crawford Market, a century old juice bar famous for faloodas (milk drinks made from nuts, cream, rose syrup, kulfi and vermicelli strands). 152 Lokmanya Tilak Road.

---
11:00 am ~ FERRY TO ELEPHANTA ISLAND
Ferries run from the Gateway of India to Elephanta Island every half hour. It's a one-hour ferry ride that takes you a million miles away from the hustle and bustle of Mumbai. The rock-cut temples of Elephanta Island, dating from about 500 AD, are considered to be Mumbai's premier tourist attraction. After a steep climb, you reach a series of caves containing impressive carvings that depict the legend of Shiva.
3:30 pm ~ TEA AT THE SEA LOUNGE
Wind up your stay at the Taj Mahal Palace Hotel, and your visit to Mumbai, with Asian Hi Tea in the Sea Lounge, an elegant room overlooking the ocean. It's an institution among the elite families of Mumbai, who often use the room to introduce potential couples. Ask the maitre'd to point out the lucky loveseat: it is said that couples who meet there live happily ever after. Don't miss the famous dessert trolley.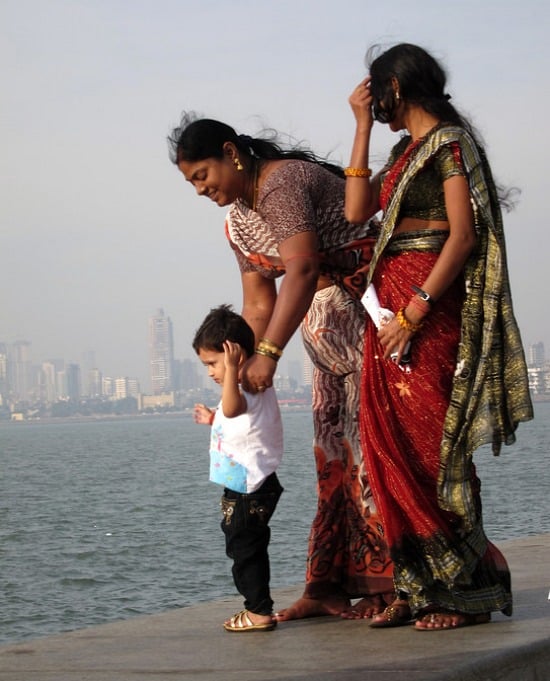 ---
If you enjoyed this post, you can….
Sign up for Dispatches in the sidebar and follow Breathedreamgo on all social media platforms including Instagram, Facebook, Pinterest, and Twitter. Thank you!