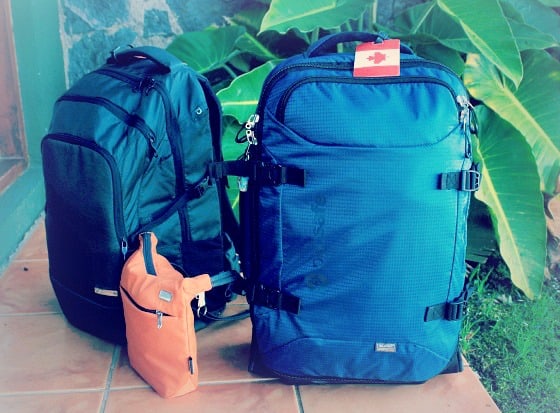 …with new luggage and a new travel style
I HAVE NEVER made a secret of my inability to travel light. In fact, I have often said the porter's faces light up when I arrive at the New Delhi train station. I even wrote a blog post about it: A story about taking the train in India. Perhaps the romance of yester-year travel lingered in my mind, images of porters carrying steamer trunks down gang planks, the Gateway to India looming in the background — like a scene from the film Passage to India. But thanks to some new luggage I received from PacSafe, I actually travelled carryon only when I went to Costa Rica for two weeks. Here's how I did it.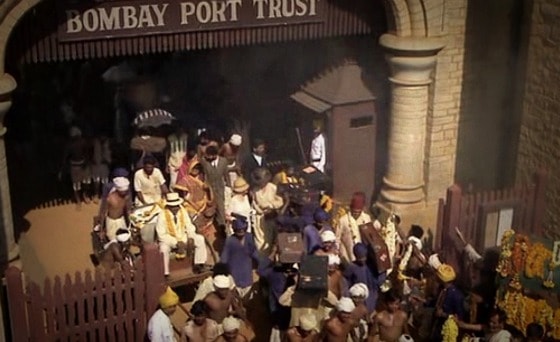 Carryon is the way to go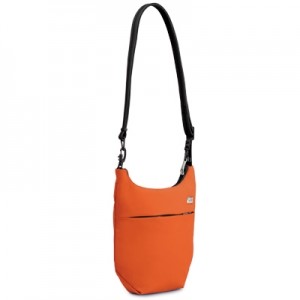 For years, I have heard many travellers extol the virtues and benefits of travelling carryon only, but I never thought I would be able to pare things down enough. However, a caustic remark from a fellow travel writer during a press trip in Ireland was the tipping point, the moment when I thought it would be worthwhile to at least try and travel light. My pride was hurt. So, I did some crowd-sourcing and heard good things about PacSafe luggage — which is light, versatile and has a lot of anti-theft features built-in. The good people at PacSafe agreed to give me three (small) pieces to try: A purse, a backpack for all my electronics gear and a carryon bag with wheels.
I admit, when I unpacked the luggage, I gulped. This was not a lot of space! More crowd-sourcing. Someone mentioned compression sacs, and I bought a set from Eagle Creek, another excellent luggage maker. While I was at it, I also bought some lightweight travel clothing — pants and shirts made from micro-fibre and merino wool and good-quality flip-flops that you can actually walk in without ruining your back.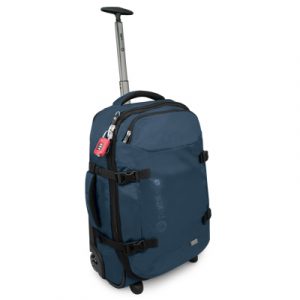 And when I realized I had to really pare down my toiletries because everything I was carrying would go through security, I bought a couple of clear plastic cosmetic bags and bottles. This was a whole new challenge: I had always thrown things like big bottles of conditioner, my Swiss army knife and manicure scissors in my checked bag. But no more! When you go carryon only, you have to really think about every single item and whether or not it might get confiscated at security checkpoints.
A couple of days before leaving for Costa Rica, I spread everything out that I wanted to take and gave it a "trial packing." I fell instantly in love with the compression sacs — they really work! An entire wardrobe of clothing ideal for a tropical vacation that included hiking in cooler mountains fit into my carry on bag (after I left out an extra sweater and a few other non-essentials). My toiletries were a little tougher: I had to really re-think what I was planning to take. But I actually loved going through this exercise and bringing a minimalist ethos to my packing. One of the tricks I discovered was packing as many things that do double-duty as possible — for example, moisturizer with SPF, tinted lip balm.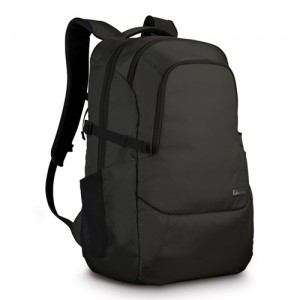 Next, I packed the backpack with my electronics. The laptop, iPad mini and DSLR camera, plus all the cords and peripherals, were essential as I was going on a travel blogging trip. After I removed the inner safety bag that came with the backpack, I was good to go. The padded laptop sleeve was the perfect size for my 13″ MacBook Pro and also had the perfect sized pocket for my iPad Mini. I already owned a plastic case for the cords and peripherals. The only thing I had to leave it at home was an extra camera bag. I could only bring one.
Finally, I put everything I really needed in the handbag, which was far roomier than I initially realized. Nevertheless, I used a smaller travel wallet, and left a bunch of cards at home, and also ditched my usual cosmetics bag. I just stashed a compact and tinted lip balm in an inner pocket. During actual use, I learned to appreciate the safety features, like the clasp that prevents purse snatchers from opening the bag, and the slash-proof material.

Discovering the benefits of travelling light
Once I adjusted to my new minimalist packing style, and became familiarized with my new luggage, I started to reap the benefits of travelling light and using only carryon. And it was almost immediate. At the airport in Toronto, there was a massive lineup for the checkin counter and baggage drop, and I waltzed right by. When I landed in San Jose, I knew my guide from Costa Rica Tourism was waiting for me. I was able to simply walk off the plane, pass through customs, make a quick stop at the duty-free for Bombay Sapphire, and be in the parking lot to meet Hector, the guide, within minutes.
While travelling, carrying small, light luggage made transfers, and checking into and out of hotels, a breeze. And when I got to the tiny airstrip in Tamarindo, Costa Rica — surrounded by cows grazing in nearby fields — I didn't have to worry about whether I was over the baggage limits. But best of all, I got a little tinge of satisfaction when I saw my luggage was smaller than my guide's rather large suitcase.
Thanks to PacSafe for the luggage. It transformed me. I am now someone who travels carryon. The porters in India will have to make do without me. And I am now someone who travels with an anti theft bag.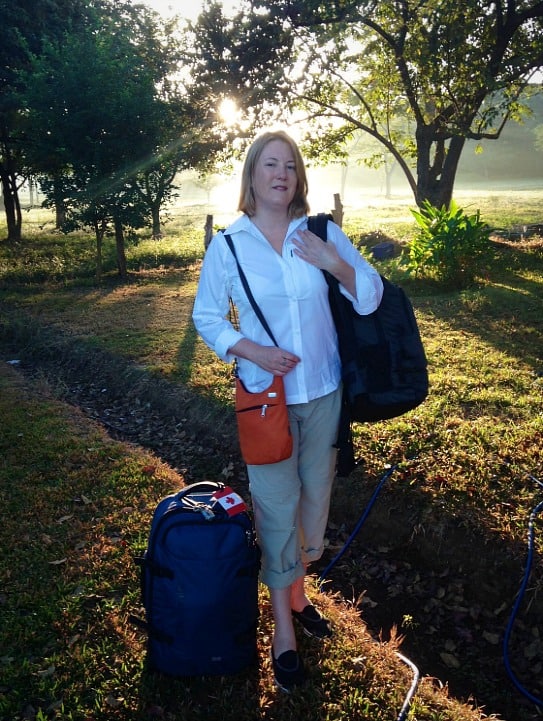 ---
If you enjoyed this post, please sign up to The Travel Newsletter in the sidebar and follow Breathedreamgo on all social media platforms including Instagram, TripAdvisor, Facebook, Pinterest, and Twitter. Thank you!