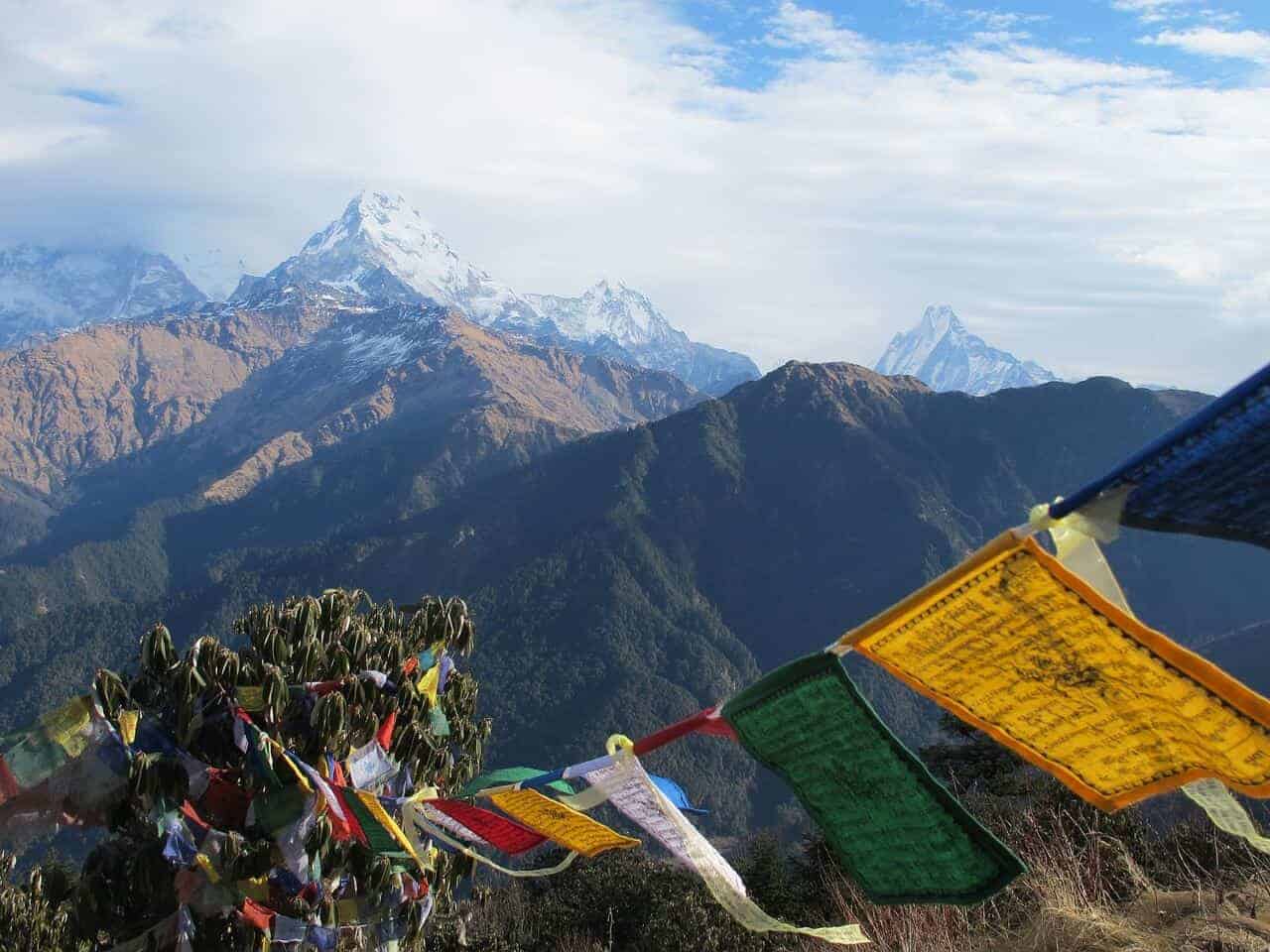 Meditation in India: A vow of silence for peace of mind
A guest post from Darcie Connell of Trekity.com.
Ten days of meditation in India.
Ten full days of complete and utter silence.
Do you think it is worth inner peace? I thought so.
However, no talking is just one code of discipline for Vipassana – a form of meditation that's been practiced in India for thousands of years.
In order to learn Vipassana, I took a 10 day meditation course in Dharamsala in, India.
Was I scared?
Yes, but my fear didn't stop me…
---
Do you feel called to India … but also daunted, and don't know where to start? That's why we created the India for Beginners custom tours. Designed especially for first time visitors to India, we will help you see India, your way – your style, your dates, and your budget.
---
How I decided to choose a meditation course in India
I first heard about Vipassana meditaiton through a friend who'd visited India and taken the ten-day course in Vipassana meditation. He raved about the results stating, "I'm a changed man!"
Fast forward two years and I found myself traveling through India without any plans. After answering a few questions on the Vipassana website, I'd successfully registered for the course. It was easy enough, but that was just the beginning…
Walking to the meditation center in India on that cold rainy day, I began to have doubts.
How am I going to live in this center only eating two meals per day? How am I going to meditate for 12 plus hours a day when I haven't sat cross-legged since I was four? How can I last 10 full days without uttering a single word?
I thought about turning around and grabbing a beer and some momos (a delicious Indian snack) at the nearest town, but my feet continued forward.
When I reached the center, there was a group of reluctant individuals standing out front chatting away. I joined them and was comforted by their concerns.
About thirty minutes later, we were greeted by a volunteer staff that registered us gave us a brief run down.
The rest of the day I meandered the grounds, found my basic accommodations, attended the orientation where volunteer staff reviews the code of discipline and attended my first meditation course.
The next 10 days of meditation was challenging
The next 10-days were the most physically, mentally and emotionally challenging days of my life.
The meditation techniques were explained daily by Mr. Goenka (the "Vipassana guru" as I like to call him) in hour-long videos at the end of each day. He addressed my concerns, hesitations and questions all without me even needing to ask in a lighthearted manner which put me even more at ease.
Each day, I became more comfortable with the silence and just being; however the physical pain was almost more than I could stand. Who would have thought that sitting in a simple cross-legged position could inflict so much pain?
But I learned that pain is part of the process.
Vipassana mediation teaches you to avoid cravings (such as "gosh I could go for a leather recliner instead of this hard floor") or aversions (such as "gosh I dislike sitting for 12 hours a day") and to simply be content with your current situation whatever it may be.
No talking or eye contact was also part of the journey which is yours and yours alone. And while I was initially intimated by this code of discipline, shortly after the first day, I realized how necessary it is. If you chat with someone about their journey or yours, it removes you from focusing solely on yourself and that's the whole point, right?
There were times that I wanted to cry, talk, and quit – but that would just be giving into more cravings and aversions.
By the end of the tenth day, I felt like I'd conquered the world… or better yet, myself.
---
Interested in travelling to India for Yoga? Please read my Complete Guide to Yoga in India to have all of your questions answered.
---
Should you do meditation in India?
If you want to challenge yourself on a physical, mental and emotional level, Vipassana might be just what you've been searching for.
There are Vipassana Centers all around the world. You can read more about it and register at here for Vipassana meditation. Be sure to give yourself 12 days for the course; one day for orientation, 10 days for meditation, and one day for wrap up.
The Vipassana Centers are completely free and include accommodations, meals, and training on the meditation techniques. They also accept volunteers and donations if you feel like giving back.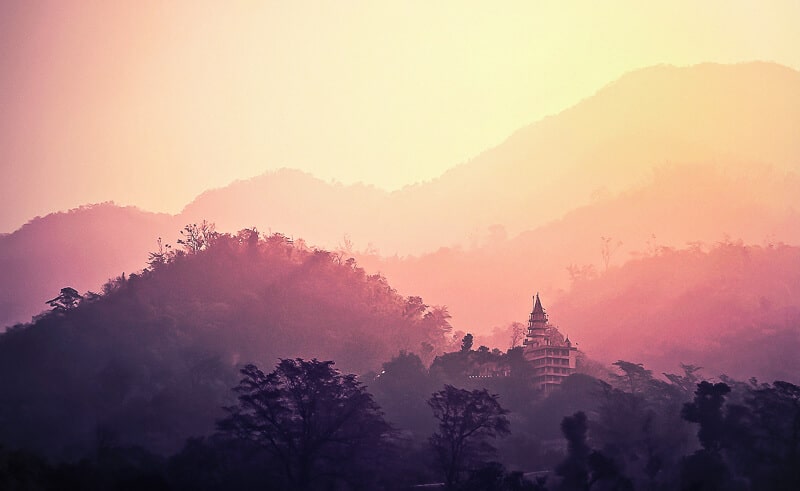 Credits
By Darcie Connell, the Founder and CEO of Trekity.com – a daily newsletter for active women who love travel and healthy living – and TravelBloggerAcademy.com.
Photo credit top image: Image by Fannycihlar from Pixabay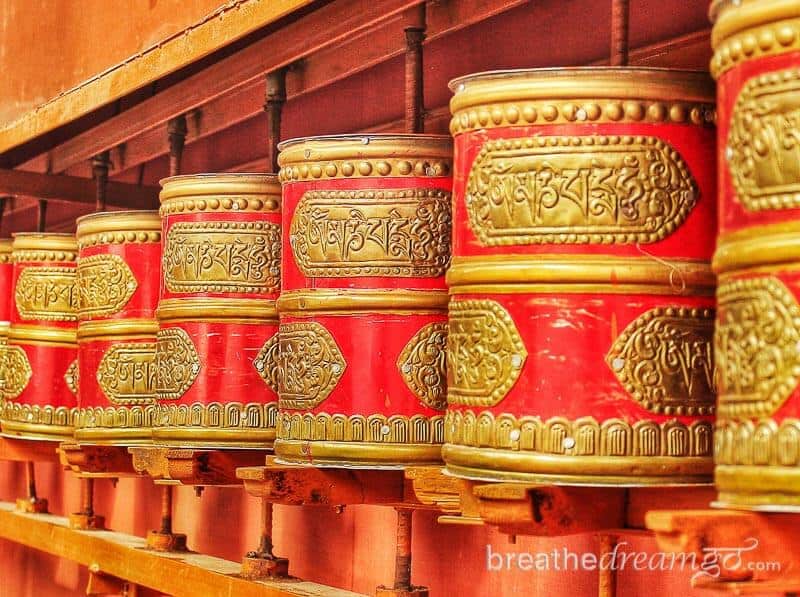 ---
If you enjoyed this post, you can….
Sign up to The Travel Newsletter in the sidebar and follow Breathedreamgo on all social media platforms including Instagram, TripAdvisor, Facebook, Pinterest, and Twitter. Thank you!