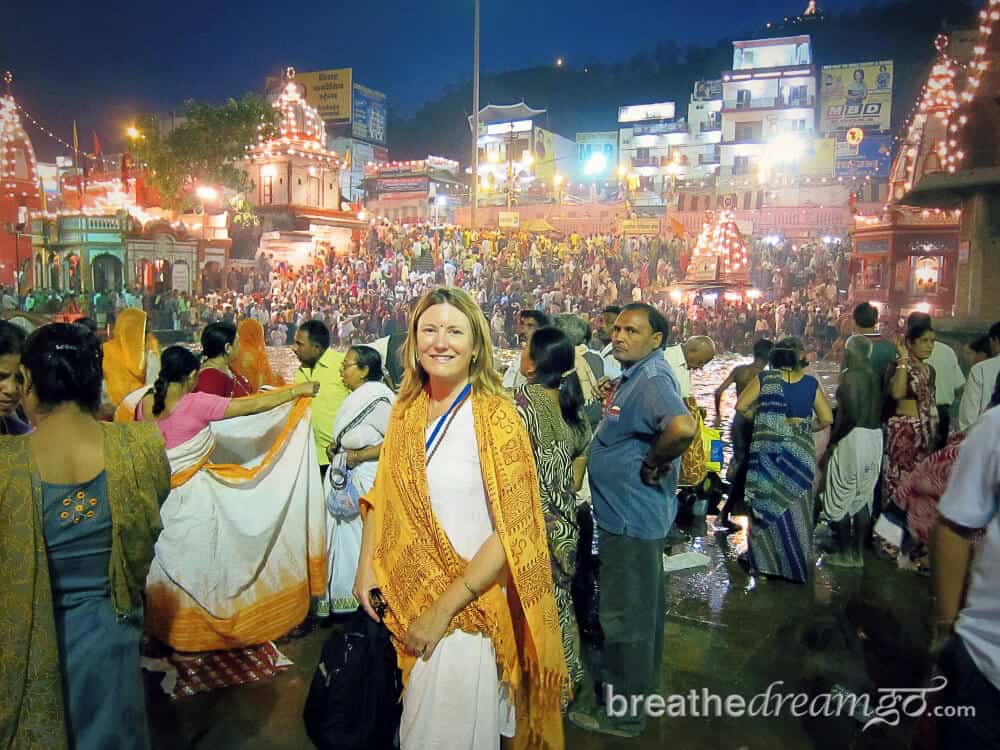 Celebrating women travellers
Celebrating women on the road, the experience of travel, the reality of the road, and the diversity of women travellers and bloggers
THE INTERNET IS increasingly filled with picture-perfect, staged travel imagery, but for me the real joy of travel is the experience. The feelings of wonder, excitement, connection — and yes sometimes confusion, frustration, and banality. The whole glorious experience of travel, the highs and lows, the sweat and dust, the exhilaration and despair. All of it. This post showcases the reality of travel with photos of more than 40 women travellers of all shapes, sizes, ages, ethnicities. If you're like me and suffering from fake fatigue — or even if you're not and just want to see women experiencing travel in all it's variations — please enjoy.
When I asked for "real" photos of women travelling on my personal Facebook page and on Twitter, within two hours I had close to 50 – from some of the top bloggers out there. And by real, I mean photos that evoke the reality of being on the road and all the feelings and experiences of travel. This is what I mean by "real women travellers." Thanks so much to everyone who contributed a photo.
UPDATE JUNE 2020: There is a growing awareness about the lack of diversity in travel marketing and perhaps especially influencer marketing. My hope is that travel and influencer marketers will understand that people — consumers — relate to all types of people. As a 60-year-old travel blogger, I feel that my age group is extremely under-represented, for example. We're basically invisible. But there are lots of 50, 60 and 70 year old female travellers out there who would love to see themselves reflected, love to be inspired by older women who are still kicking it! Same is true for size, ethnic diversity, sexual orientation. Let's celebrate all women!
---
Read more on Breathedreamgo
---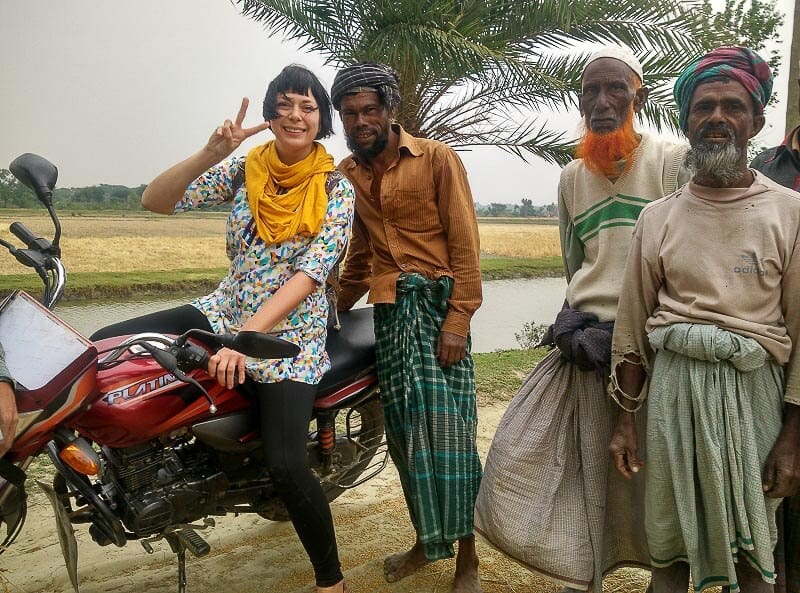 I want to encourage women to face their fears, push their boundaries and reach their potential through solo female travel. Alice, Teacake Travels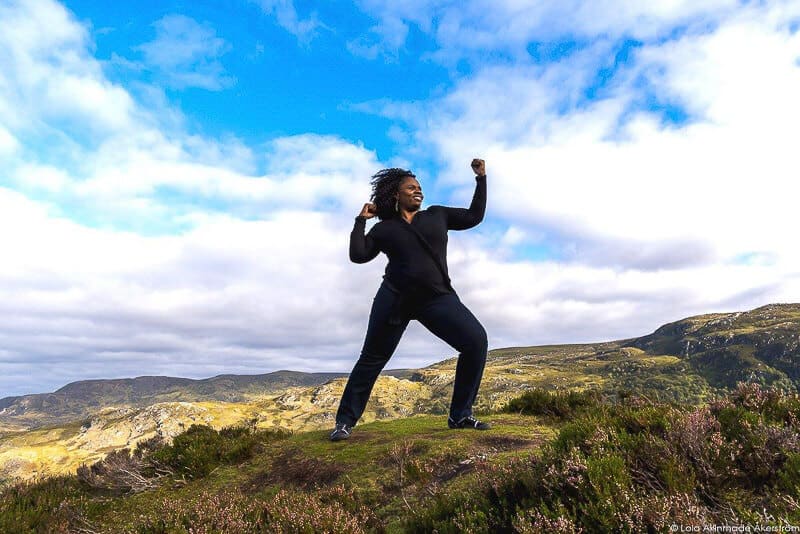 "Real" women travellers encompass any female-identifying person who goes on a trip, regardless of their body type, dress size, race, choice of clothing/fashion sense, and whether or not they choose to set up their shots or put on makeup. As women, we should always seek to support and empower our sisters in travel. Thus, let's celebrate ALL types of female travellers, while promoting and encouraging responsible and immersive experiences on the road. – Oneika Raymond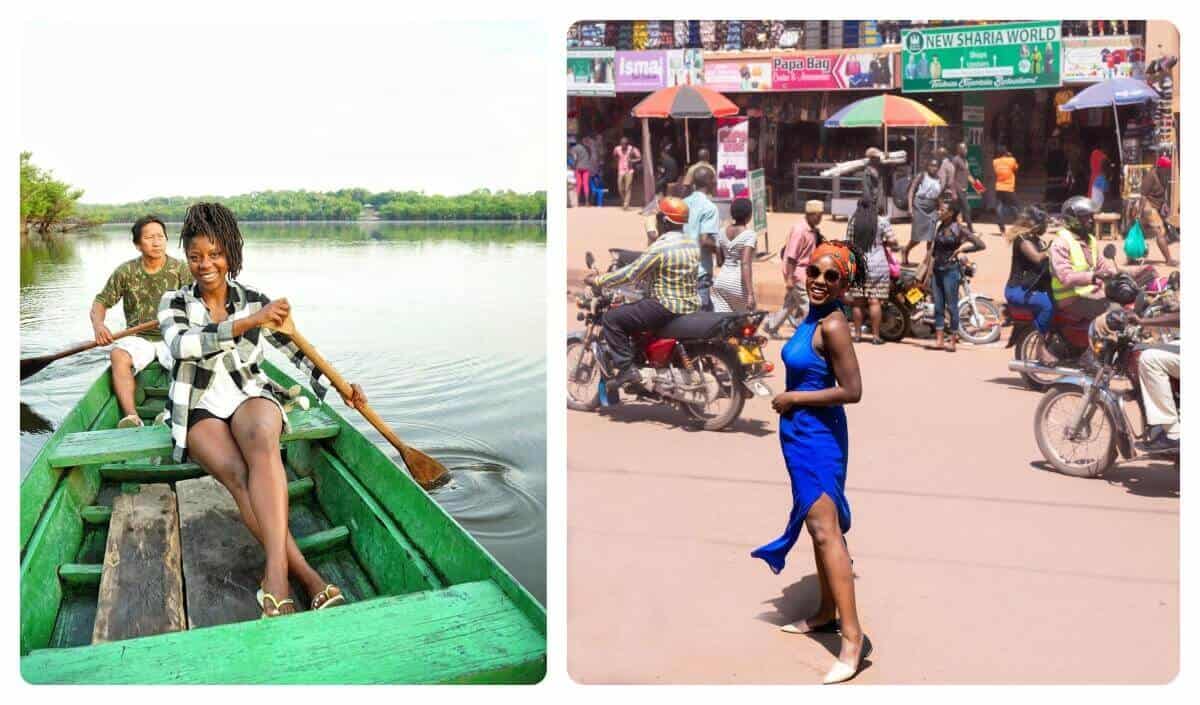 The women travellers
Oneika Raymond is a travel journalist, blogger at OneikatheTraveller, and host for Travel Channel who seeks to empower women and people of colour to live their best lives abroad.
Lola Akinmade is an award-winning travel writer, author, and National Geographic Creative photographer.
Gemma Armit, the Scotland travel blogger, is the fingers and lens behind the incredibly useful travel site Two Scots Abroad and part owner of the SEO support site and consultancy team, Make Traffic Happen.
Kristin Amico is a travel and food writer who has been living nomadically for the last year. Her travels have taken her across Europe, Southeast Asia, and India.
Paroma Chravarty is a scientist by profession living in San Francisco and blogs at yrofthemonkey.com about "my travels, food, pet friendly destinations and insider guides to my beautiful city."
Soumya Nambiar is an entrepreneur, avid solo female Indian traveller, blogger, bookworm, foodie from Bangalore, India and she writes at Travel, Books and Food.
Divyakshi Gupta is a door lover who loves long road trips, collecting stories and exploring cultures, places, meeting people and her own self. Documenting her stories on Quirky Wanderer.
Kelly Campbell is a co-founder of The Village Experience and led 20 socially responsible tourists around Bali for the month of June. Check out her travels at Experience the Village.
Archana Singh is brand strategist turned Travel Journalist who loves to travel to offbeat places in search of untold stories. She blogs at Travel See Write.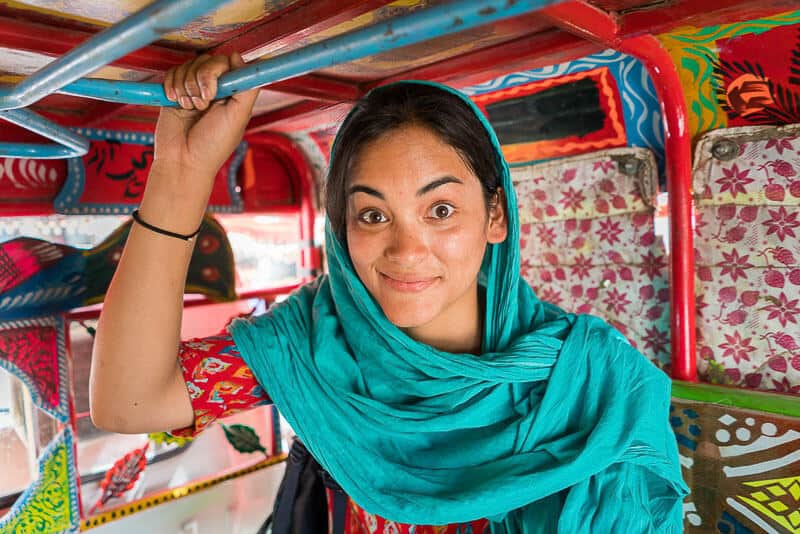 Alex Reynolds is a full-time backpacker, photographer, and kulfi addict who's traveled from Kolkata to Kabul, Bangladesh to Brazil, blogging about it along the way at Lost With Purpose.
Alice Teacake is a kickass solo adventure chick encouraging women to face their fears to reach their full potential. She blogs at Teacake Travels.
Johanna Read is a Canadian freelance writer/photographer specializing in travel, food, and responsible tourism. Find links to her published stories at TravelEater.net and her unstaged photos on Instagram at TravelEaterJohanna
Corinne McDermott shares "a photo from our very first trip with our daughter, the one that inspired me to create Have Baby Will Travel.
I can't believe it's been over 11 years since that trip, and how tough it must be these days for new moms to feel they need to aspire to be Insta-perfect." Corinne McDermott
Stephanie Spencer shares her geektastic adventures on her blog A Nerd at Large.
Keri Hedrick is a travel blogging mum of three. Brought up in Australia, she now calls Abu Dhabi home and adores travelling throughout the Middle East, sharing her passion for adventure with her family and followers at Our Globetrotters.
Karilyn Owen, from No Back Home, is a gifted napper, giggler and traveling companion to a nature obsessed 7 year old.
Micki Kosman writes about travel, adventure, family and fun with her husband Charles on their family travel blog, The Barefoot Nomad.
Mary Jo Manzanares is a luxury and lifestyle travel blogger and podcaster living in Seattle, with a bag packed, ready for the next great adventure. She blogs at Travelling with MJ.
Teja is an environmental scientist (to which she admits) and an engineer (which she disowns), on an odyssey for homes in a thousand strange places. She blogs at Teja on the Horizon
Judy Smith is originally from Australia, travelling in Asia since 1988, couldn't care less what I look like on the road!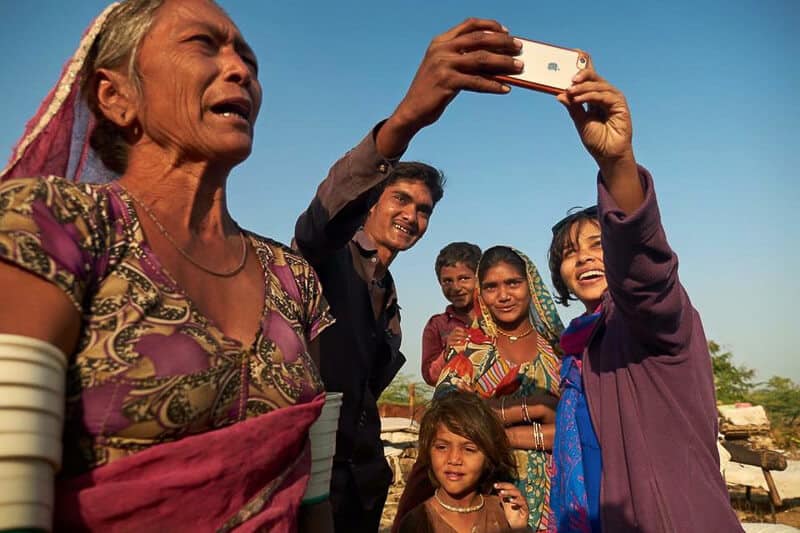 Deepti Asthana is a travel and documentary photographer based out of Mumbai. She tells the stories of Indian women under an umbrella project Women of India. Her travel blog has stories of her solo adventure from the places that are less travelled.
Lindsay Groves is a Toronto-based Sommelier, wine educator and avid traveller. Her site is Lindsay Groves.
Mridula Dwivedi runs her life according to her daughter's tennis schedule, unless she is traveling! She blogs at Travel Tales from India and Abroad
Cheryl Van Daele. "Travel is not about the coiffured hair and designer clothes, it is about your personal memory of places that you have been blessed to see."
Carol Perehudoff is the award-winning writer and publisher of WanderingCarol, an unpretentious guide to luxury travel where adventure (and often fear) goes hand-in-hand with luxe hotels.
Dr. Cacinda Maloney of PointsandTravel loves transformational travel that is rich in cultural experiences.
Gwen McCauley is a writer & tour guide divides her time between Nova Scotia and Algarve, Portugal. She loves helping others discover the rich culinary delights and off-the-beaten-path locales in these very special parts of the world. Find her at Gwen McCauley.
Margarita Ibbott is a Canadian 50+, multi-generational and girls getaway travel blogger. She explores with her young adult children, her mother and sometimes all all alone (just to get away). Her views on fashion and travel: As a 50+ traveller, making a fashion statement DOES NOT take precedence over comfort. She is at DownshiftingPRO.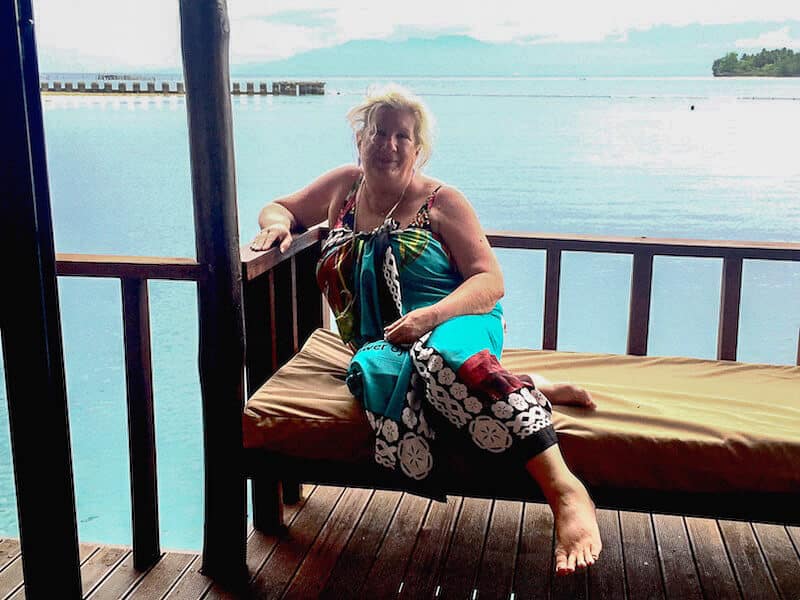 Betsy Wuebker has been travel blogging for ten years at PassingThru.com
Elaine Masters, responsible travel blogger, Boomer scuba diver, and videographer on a mission to help gals and their pals go far, often and do it well. Tripwellgal.com
Annika is a travel blogger and author of Solo Trip, a book for solo travellers and those who want to become one. She travels in pursuit of Nemo, noodles, and champagne and will hug the occasional camel on the way. Check out her post on the real women travellers of Instagram.
Dorene Wharton is a marketing consultant, traveler, blogger, redefining mid-life by helping people who feel stuck to make conscious changes in their life, work and travel at TravelLifeX.com
Lauren Yakiwchuk travelled to Kenya with a small group of adventurous women to volunteer at a wildlife conservancy. She's pictured with Nora Livingstone (CEO of Animal Experience International) after they collected numerous wire snares scattered around the conservancy by animal poachers. Every wire snare collected was potentially one life saved.
Aarti Krishnakumar is a travel blogger who loves escaping to new destinations to experience all that the place has to offer.
Nisha Jha is a bilingual travel writer and Travel blogger at Lemonicks.
Sonia Wilson is a Franco-American musician from Paris, currently living in Auckland, New Zealand, after meeting her love partner there while on an extensive solo round-the-world trip in 2013.
Stephanie Yoder. "One of my first and most exciting solo trips was to Laos in 2011. Here I am at the Plain of Jars, hot, sweaty and proud. " Stephanie asks, Why Wait to See the World.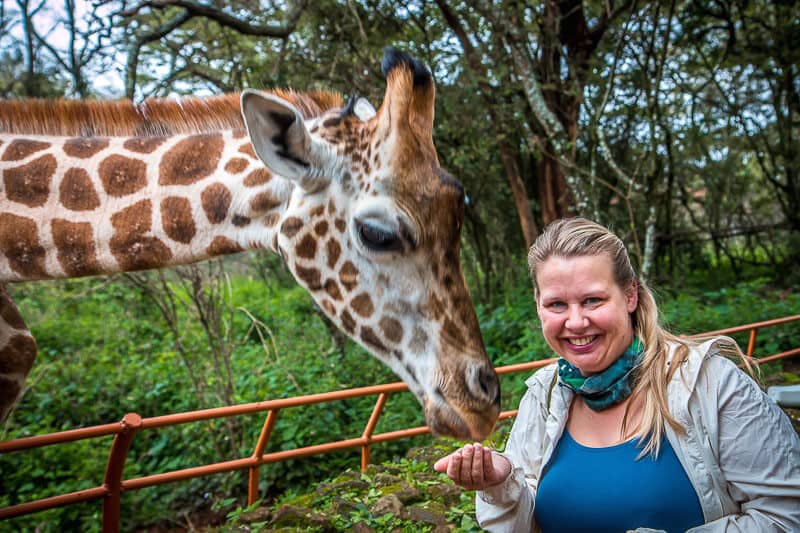 Along with her husband, Bret Love, photographer/videographer Mary Gabbett is the co-founder of Green Global Travel, one of the world's leading websites devoted to ecotourism and conservation.
Jessica Korteman is a travel writer and married solo traveler who founded Travel Solo Anyway, a blog that encourages both women and men to travel solo regardless of marital status, age, children, or what others have to say about it."
Real photos of women travellers are rough and tough and sometimes that means no makeup. Erin Holmes
Erin Holmes. "I'm Erin, a thrill seeker who has explored the world for the last five years non-stop with her two kids. But what happens when you stop nomadic travel? How does an abnormal family fit into a normal world? We invite you to explore with us at Explore With Erin. "
Grasya loves travel, coffee, reading books, and food trips. Catch her haggling in the wet market, riding tricycles or jeeps while managing different projects and investments online. More on Grasya.
Anubhuti is a food and travel who feels strongly (and also writes) about self-image, emotional and mental health, and we'll being. She is working on her book, a repository of age old home recipes, and regularly writes for the The Hindu and The week and chronicles her stories on her website ThatGirlinMuddyBoots.
Namita Kulkarni is a Yoga teacher, traveler, writer from India. "Going where I've never been, chasing (mis)adventures, generally seizing the day. And living to share the tale." She blogs at Radically Ever After.
Christina is a single lady traveler with a blog and an edge: www.catchchris.com
Lakshmi Sharath
is a storyteller and a travel writer and blogger from Bangalore, for who travel is a way of life. She blogs at
Travel with Lakshmi
.
Jaillan Yehia
is a full-time freelance travel writer and blogger from London, England who has been sharing her lifelong passion for travel on
Savoir There
since 2011. She specialises in boutique adventures, but isn't afraid to get out of her comfort zone and venture somewhere off the beaten track.
Andra Padureanu writes backpacking stories and also stories infused with cultural influences from her travels in Asia. Her blog is Our World to Wander.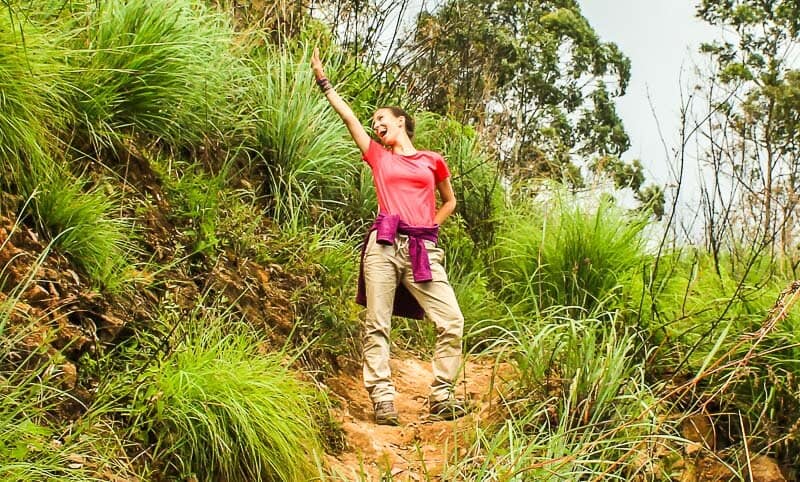 ---
PIN it on Pinterest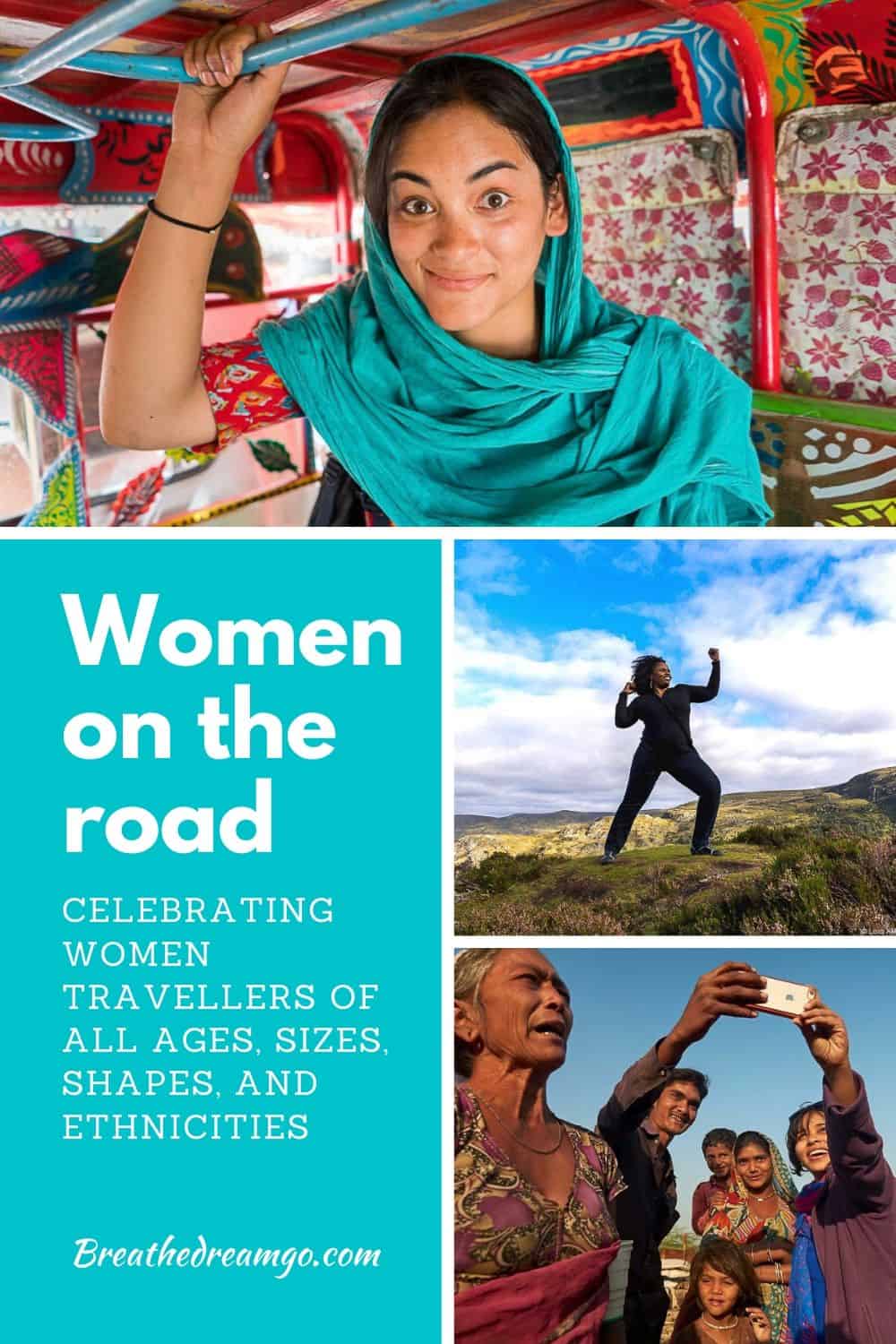 ---
If you enjoyed this post, you can….
Sign up to The Travel Newsletter in the sidebar and follow Breathedreamgo on all social media platforms including Instagram, TripAdvisor, Facebook, Pinterest, and Twitter. Thank you!