Bollywood in Toronto: Fave moment #3 – the stars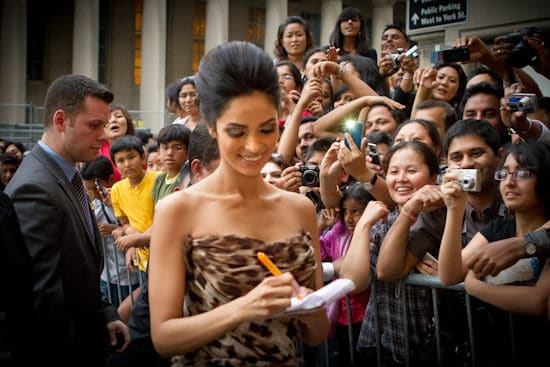 Bollywood in Toronto
My top five favourite moments
This is the third in a series of blog posts about my favourite moments of the International Indian Film Academy (IIFA) Awards weekend in Toronto, June 2011. I had the good fortune to be the "embedded" blogger at the Fairmont Royal York Hotel, the IIFA's host hotel, during the Bollywood invasion, so I was right at the centre of the action. Number 1 moment: Meeting Shahrukh Khan. Number 2 moment: Fan frenzy.
Fave moment #3: The stars
The pillars of excitement at the Fairmont Royal York Hotel during IIFA were definitely the stars. Every time a Bollywood star entered or left the hotel, a bubble of excitement burst in the lobby, resulting in a chorus of near-hysterical cheers. I had a media pass, so I was able to gain access to off-limit areas, and it became normal for me to see stars like Anil Kapoor, Sonu Sood, Ritesh Deshmukh, Arshad Warsi, Priyanka Chopra, Boman Irani, R. Madhavan, Dia Mirza, Zayed Khan, Sharman Joshi, Shabana Azmi and Harman Baweja milling around the hotel.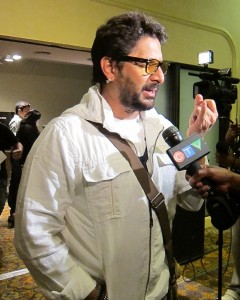 I briefly interviewed Arshad Warsi, as I am a big fan of the film Lage Raho Munna Bhai, which he starred in (along with Sanjay Dutt). The film is about a small-time crook who falls in love with a radio personality and imitates a Gandhian scholar to win her. I asked him about the success of that film, its enduring appeal and Gandhi's legacy. He said, "It's the simplicity of the film that people like. It's a simple movie, made from the heart. The writer and director (Rajkumar Hirani) really put his heart and soul into the script, and you can see that. A complicated message is said in simple words by two idiots." I laughed, "Two lovable idiots!" And he agreed.
With regards to the Gandhi sub-theme, he said, "Some people got it, some people didn't. I wish people would actually imbibe what the movie is all about, and accept it and use it… but that's not going to happen."
Otherwise, I had only brief conversations and didn't interview anyone else — except Shahrukh Khan, of course, which I wrote about in my blog Meeting Shahrukh Khan. I reminded Priyanka Chopra that I had previously interviewed her, and she seemed to remember (which shows character, if you ask me — and I am impressed by her: she is not only gorgeous, she seems like a nice person). The interview is reprinted on my blog Role Models. And when I saw Sharman Joshi, one of the stars of the hit film 3 Idiots, I blurted out, "Oh, wow, it's an idiot!" Which he took in stride. "That's not the first time you've heard that, is it?" I said, to which he good-naturedly shook his head. I also spoke briefly to R. Madhavan, who I am hoping to interview, and had a fun little moment with Dia Mirza in the hallway after the IIFA Awards show — she was carrying her shoes and told me her feet were hurting. She looked lovely, very sweet and she was wearing a tasteful and stunning evening gown. She didn't want me to take her picture, so I didn't.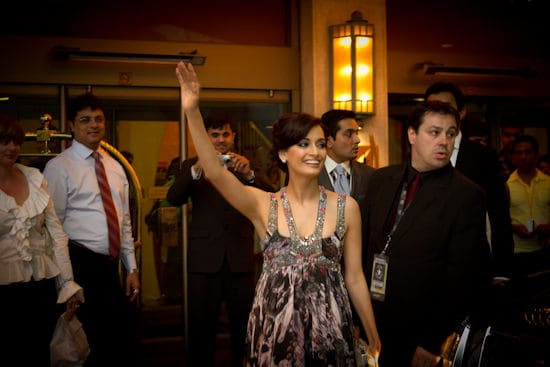 Back down on earth
The stars create the excitement, the buzz, and they are a necessary part of the film world, and I understand that. However, I must admit to feeling uncomfortable around the hysteria and frenzy. These people are just that, people. Some of them are very talented, or very good looking (occasionally both), but are they any more talented than the Fairmont Royal York Hotel chef Vishwa Mohan? Or any better at their jobs than the hotel's ace PR Director Melanie Coates? Or the many journalists who were covering the IIFAs? Or the huge team of event organizers? Or the crews that make the films?
The film industry has done a great job at marketing itself, and creating an illusory world complete with "stars" who shine brightly down from on high. It's easy to get swept up in the hype, in the excitement — I know I did, and by the end of the week, I barely knew who I was! I had a lot of fun, don't get me wrong; and I loved being a guest of the Fairmont Royal York Hotel, but I think it's important to keep the "stars" in perspective and not overly idolize them.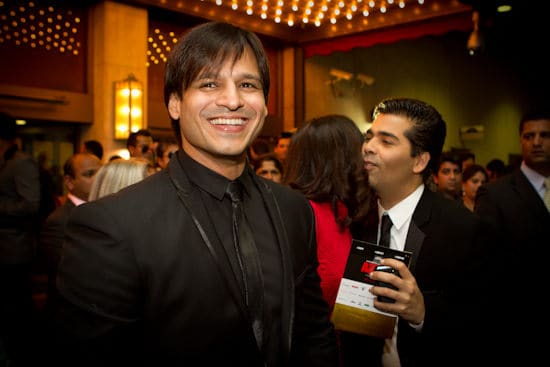 I wanted to interview certain people I admire for their movie choices (like R. Madhavan or Arshad Warsi) or their grit and talent (like Shahrukh Khan) or their intelligence and commitment to community (like Shabana Azmi). But I don't buy into "the fame thing," which is about 2% based in reality and 98% illusion. And I am frankly uncomfortable with the level of narcissism or self-involvement needed to look like a movie star. I guess it's all worth it, though, because I love the movies!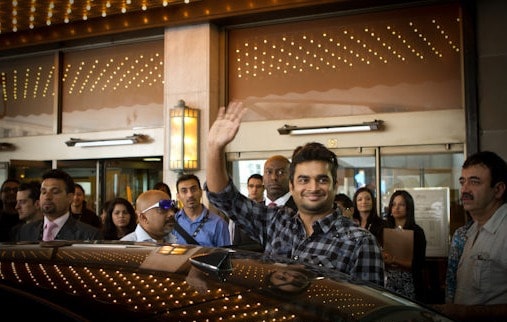 Favourite Bollywood movies
And speaking of movies, for those who are new to Bollywood and Indian cinema, here are some good recent choices to get you started (all films made within the last 10 years):
3 Idiots starring Aamir Khan, Madhavan, Sharman Joshi and Kareena Kapoor (won the IIFA Award for 2009; top grossing Indian film of all time)
Paheli starring Shahrukh Khan and Rani Mukherjee (I wrote about this film in Shahrukh Khan and me)
Rang de Basanti starring Aamir Khan (inspiring film about a British woman who travels to India to make a documentary about freedom fighters; it was a huge hit in India)
Jodhaa Akbar starring Aishwarya Rai-Bachchan and Hrithik Roshan (won the IIFA Award for 2008 – fabulous costume spectacle)
Monsoon Wedding directed by Mira Nair (very modern themes, music by Canadian composer Mychael Danna)
Water directed by Deepa Mehta and starring John Abraham and Lisa Ray (an Indo-Canada co-production, one of my favourite films of all time – music by Canadian composer Mychael Danna)
Chak de India! starring Shahrukh Khan (girl power!)
Taare Zameen Par starring Aamir Khan (a very moving, heartfelt, three-hanky film … I wrote about it in Excellent Aamir Khan film picked up by Disney)
Photos courtesy photographer Andrew Adams of Katha Images. (Except photo of Arshad Warsi.)
[DISCLOSURE NOTE:  As embedded blogger during the IIFA Awards, I was a guest of the Fairmont Royal York Hotel. But as always, views expressed are my own and are in no way influenced by accepting accommodation. I will not compromise the editorial integrity of Breathedreamgo.]
---
If you enjoyed this post, please sign up to The Travel Newsletter in the sidebar and follow Breathedreamgo on all social media platforms including Instagram, TripAdvisor, Facebook, Pinterest, and Twitter. Thank you!