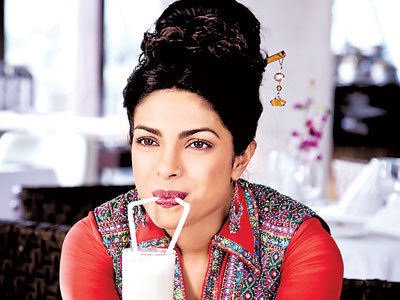 Role Models in Bollywood
As women's roles in Indian society change, are they reflected in the movies we watch? I asked three successful, talented and powerful actresses –Rani Mukherjee, Pryianka Chopra and Seema Biswas – for their take on the roles women play in India cinema. All three are uniquely suited to address this question, but in very different ways.
Take one: Rani Mukherjee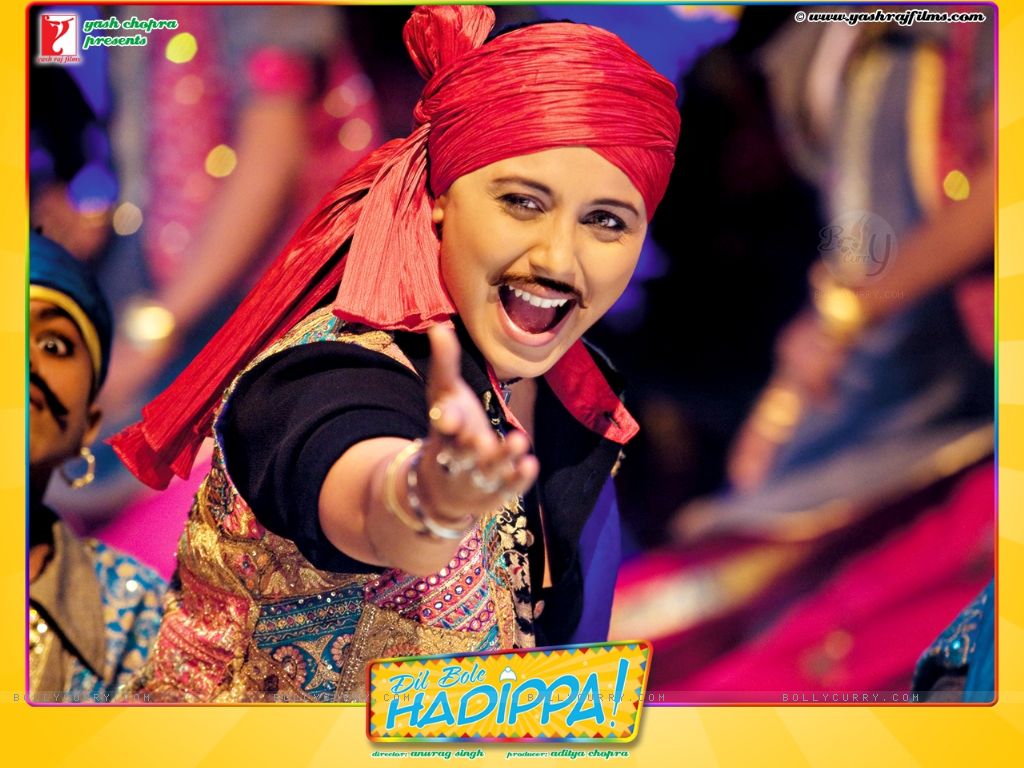 There's a pivotal scene near the end of the film Dil Bole Hadippa that speaks volumes about the traditional role of women in society. Rani Mukherjee's character is pretending to be a young man in order to be able to play cricket with a men's team. Her team wins – thanks in large part to her character's talent on the field – and everyone applauds loudly as she takes the stage. But when she reveals she is a she, the applause stops.
"The applause died when you saw I was a girl," she says, with intensity. "This happens in every girl's life."
It's the emotional highpoint of a fun and fast-paced film that has, at its heart, a serious and poignant issue. In another scene, before she decides to don men's clothes, Rani's character is rudely turned away from the opportunity to try out for the team. A moment later, a procession honouring the divine Mother walks by the field.
"You worship an idol, but crush a real person," she says, bitterly.
In real life, of course, Rani Mukherjee is a successful and powerful woman who has her choice of roles and films. But are women's roles in Indian cinema representative of women in society? And are they changing to reflect women's increase in status?
Rani was in Toronto for the premiere of Dil Bole Hadippa at the Toronto International Film Festival (TIFF), and she spoke about women's roles in Indian cinema.
"Women-centric roles have been there right from the beginning," she says. "There's always an opportunity for good actors, but it depends on the filmmakers, and what roles they write. That is integral. Also depends on if audiences want to see more women-oriented roles."
Rani says that she feels it's more important to make every role she gets really special, rather than wish for the ideal role. But, in the end, what's more important to her is to "have a really great balance between your personal and professional life."
Rani's self-assurance, professionalism and focus are evident during the press conference, on the red carpet and while opening the film at Roy Thomson Hall. She really does carry the energy and presence of a queen – someone who takes herself seriously and is in control of her life. Her own role in Bollywood is probably the greatest testament to the changing role of women in society – and one of the best role models around for young girls in this day and age.
Take Two: Priyanka Chopra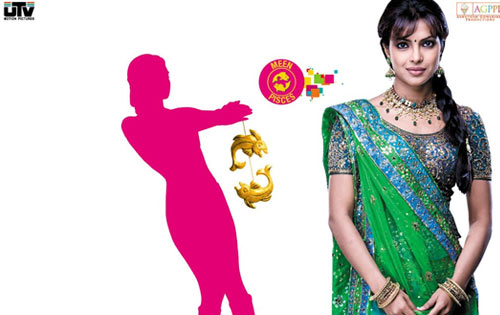 In the Ashutosh Gowariker-directed film What's Your Rashee? Priyanka Chopra sets a new record for playing 12 female roles in one film – each representing a different rashee, or astrological sign. From a traditional and subdued Capricorn girl to a dynamic Leo woman; and from a dedicated Virgo doctor to a take-charge Libra executive, Priyanka runs the gamut of women's roles in the three-and-a-half hour film. It was a daunting challenge for her to play all 12.
While in Toronto for the gala premiere, Priyanka, Ashutosh and co-star Harman Baweja gave a press conference and, among other things, talked about women's roles in Indian cinema. In real life, the 27-year-old Cancer (her birthday is July 18) is warm, friendly and absolutely stunning – a powerful combination that helps explain her immense popularity.
The former Miss World has risen to the heights of success in five short years, but even in those years she has seen women's roles change dramatically. "The kind of roles I look for don't have to be huge in terms of quantity, but in terms of quality," she says. "I did a film last year called Fashion that had three female protagonists in the lead, and it did tremendously well.
"It comes at a time when I feel Indian cinema is changing tremendously towards making movies that cater to so many kinds of people. It's a great time to be a female actor," she says.
"For women in India, we are taking steps and leaps forward. We are becoming more empowered, we are standing up on our own a lot more. In some ways maybe this does reflect the society. We have a lot of female actors who take on movies that have great parts and do really well. Women are coming forward and holding powerful positions, we have a lot of film producers and directors."
Priyanka's interest in the quality of her roles and the status of women probably played a part in choosing to work with Ashutosh Gowariker, who directed the acclaimed Jodhaa Akbar – a film that also features a very strong female character, played by Aishwarya Rai-Bachchan. Ashutosh says that the empowerment of women is one of the themes of his career. "Even in this film, a romantic comedy, the girls get the chance to speak their hearts, to express their desires and what they want to do in life. I think we're on a much more progressive path. And that's going to be reflected in the movies."
Priyanka summarizes her thoughts about roles by saying, "I would love to do a period piece, to go into a space I'm not comfortable with and I don't know … that would be another challenge …"
Take three: Seema Biswas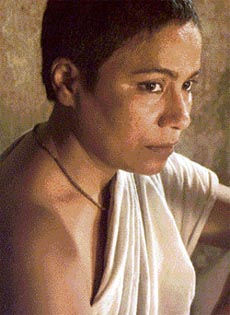 Powerhouse actress Seema Biswas was in Toronto for the premiere of Dilip Mehta's Cooking with Stella (opening March 2010). Seema began her film career by playing the lead role in Bandit Queen (1994), the true story of gang leader Phoolan Devi. It would have been an achievement for any actress to play the part of a woman who was molested, gang-raped and humiliated in public, and who takes up arms to seek a violent revenge. But for a soft-spoken, shy young woman from Assam who had never acted on film before it was truly a tour de force.
More recently, Seema played the pivotal role of Shakuntala in Deepa Metha's masterful Water (2005). The climax of the film turns on Shakuntala's inner strength and her decision to choose her conscience over her faith and tradition. In a completely different way, the character is just as strong as Phoolan Devi. The difference is that with Shakuntala, everything happens on the inside. It was another acting tour de force for a woman who in real life is very feminine, attractive and soft spoken.
Seema explains that she imagined an entire life story for her character, a widow, in Water. She imagined the character she created took control of her life by deciding to go to the widow's ashram. "She has complaints, but doesn't pity herself," Seema says. "Fine, I will do everything, but I have the right to stop all of these things so the next generation will not suffer."
Seema feels that "slowly, slowly women characters are becoming stronger." She should know; she has excelled at finding the strength within women who have been treated unfairly by society, and revealing it to audiences who are always moved, inspired and charged by her performances. In her own way, Seema is leading the change by putting the strength, humanity and complexity of women on the silver screen.
NOTE: Originally Published in Asian Woman (Canada) Magazine, Winter 2010.
Please read Top 20 Best movies about India.
---
If you enjoyed this post, you can….
Sign up to The Travel Newsletter in the sidebar and follow Breathedreamgo on all social media platforms including Instagram, TripAdvisor, Facebook, Pinterest, and Twitter. Thank you!