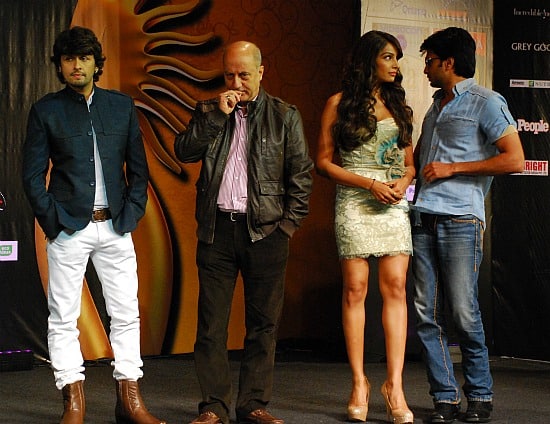 Bollywood lays it on thick
Stars at IIFA today included Bipasha Basu, Anil Kapoor, Mallika Sherawat, Dia Mirza, Ritesh Deshmukh, Anupam Kher, Sonu Nigam and Bonam Nirani
It's only Day 1 of the International Indian Film Academy (IIFA) awards extravaganza in Toronto, and there's already enough hype, madness, feuds, controversy, gossip and stars to fill the most epic Bollywood blockbuster. If you read my post, Bollywood primer, you'll know that Bollywood operates like a big family, with all the drama that entails.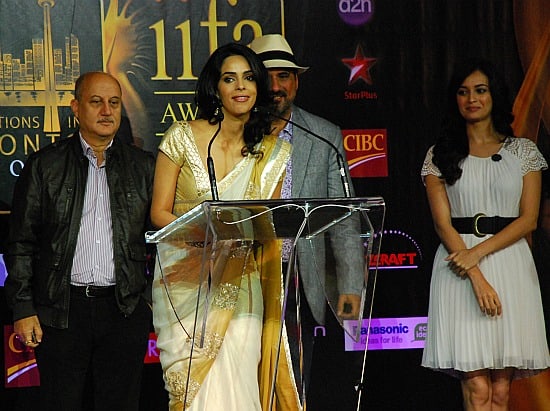 Here at the epicentre of it all, the grand Fairmont Royal York Hotel — I'm calling it Bollywood ground zero — the action never stops. Twice a day, planes from Mumbai land, carrying a dozen or more stars. In fact, two airlines actually changed their flight schedules to accommodate IIFA — which is unbelievable. When they arrive at the hotel, there's a media and fan frenzy.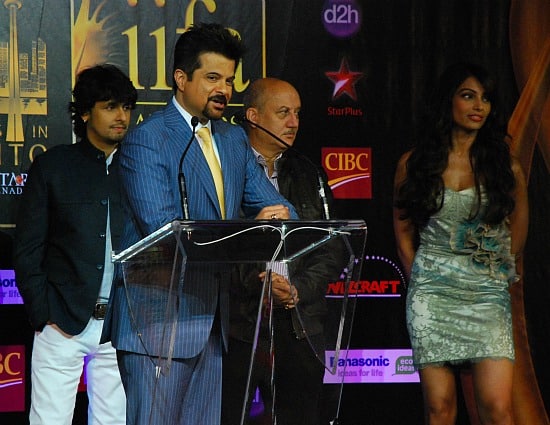 There are events all over town, and it's impossible for one lone blogger to cover them all. Last night I went to the Royal Ontario Museum for a panel discussion, entitled Bollywood, Hollywood and Beyond, with some seriously heavy hitters: Javed Akhtar, a legendary script writer (he wrote Sholay, the number 1 Hindi film of all time!); Shabana Azmi, a trail-blazing actress, activist and politician; beautiful Indo-Canadian actress Lisa Ray; producer Ajay Virmani and long-time star Kabir Bedi. The reception was fun, and I loved the discussion, all about similarities and differences between cinema east and west.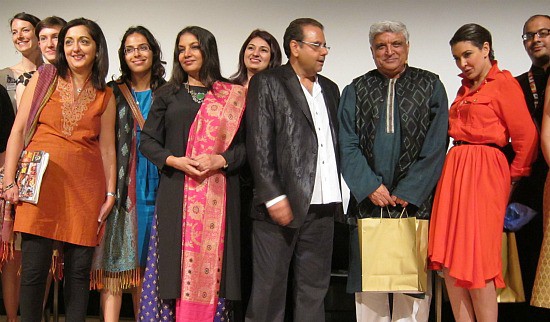 One of the highlights of the evening for me was when Ajay Virmani said that script writers should get a lot more respect and a lot more money. Yes! I also loved the trailer for his new film Breakaway — written and starring his son Vinay, who we are calling Capt. Cutie on Twitter. I predict it will be a big hit! It looks like a heartfelt movie (about an Indo-Canadian boy who wants to play hockey).
The IIFA press conference today was pure madness, the way only India can do it. It started fairly calmly, with Premier Dalton McGuinty, Consul General of India Preeti Saran, reps from Air India and CIBC, among others, making speeches. But then Bollywood star after Bollywood star joined the action on stage, sending the media into a frenzy — which climaxed with the appearance of Jermaine Jackson, brother of Michael. Jermaine spoke about how his family loved Bollywood and was influenced by the style of music and dance. Hhhhmmm, I used to LOVE the Jackson Five back in the day, so perhaps it's no surprise that I love Bollywood movies too! Jermaine will be performing with Sonu Nigam at IIFA Rocks.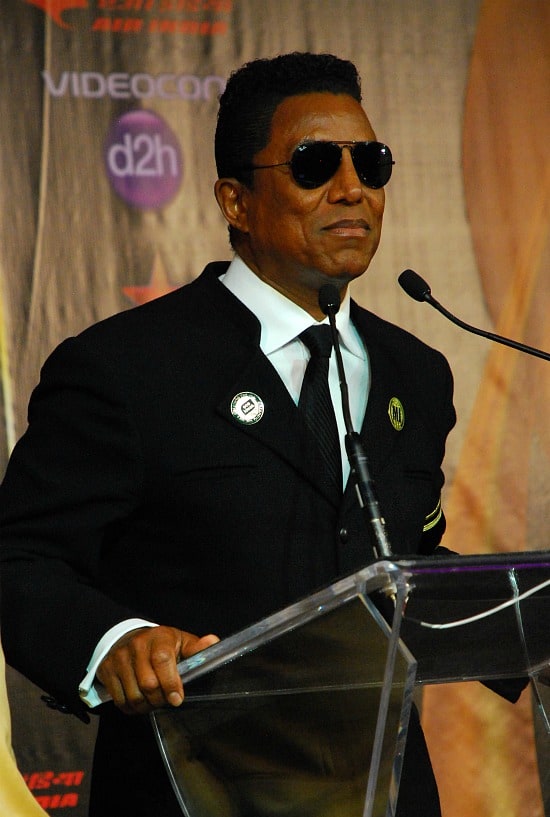 I could see the Canadian media go into a state of shell shock, as they aren't used to Indian-style chaos. (I've seen the same look on foreigners' faces in India!) And I don't think Canada has completely grasped how big these stars are: they have followings that measure in the hundreds of millions, and the dedication and adoration is outside our frame of reference. Amitabh Bachchan has three temples dedicated to him, for goodness' sake.
And it hasn't even really begun yet ….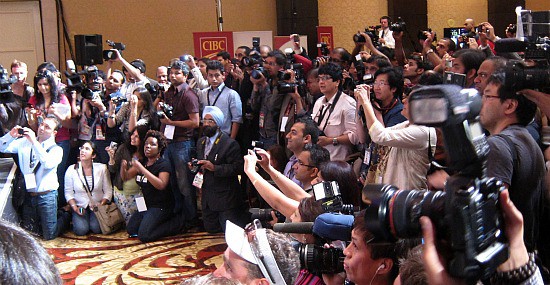 ---
If you enjoyed this post, please sign up to The Travel Newsletter in the sidebar and follow Breathedreamgo on all social media platforms including Instagram, TripAdvisor, Facebook, Pinterest, and Twitter. Thank you!