Bollywood in Toronto: Fave moment #4: Mariellen at the Fairmont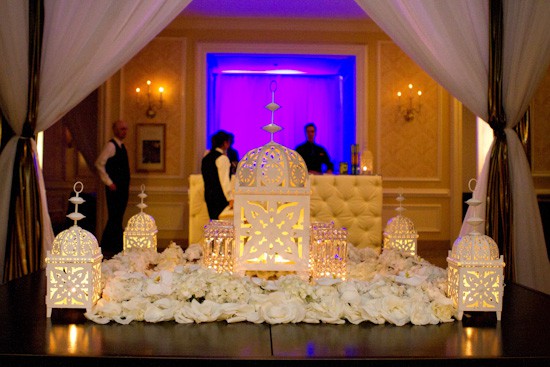 Bollywood in Toronto
My top five favourite moments
This is the fourth in a series of blog posts about my favourite moments of the International Indian Film Academy (IIFA) Awards weekend in Toronto, June 2011. I had the good fortune to be the "embedded" blogger at the Fairmont Royal York Hotel, the IIFA's host hotel, during the Bollywood invasion, so I was right at the centre of the action. Number 1 moment: Meeting Shahrukh Khan. Number 2 moment: Fan Frenzy. Number 3 moment: The stars.
Fave moment #4: Mariellen at the Fairmont
Perhaps it's not exactly the same as Eloise at the Plaza … but staying at the Fairmont Royal York Hotel for the International Indian Film Academy (IIFA) Awards in Toronto did make me feel I was on an awfully wonderful adventure. I was a guest in the hotel from Tuesday, June 20 to Sunday, June 26, and totally immersed myself in all the preparations, behind-the-scenes activities, press conferences, events, star sightings and parties taking place in the hotel during those five days.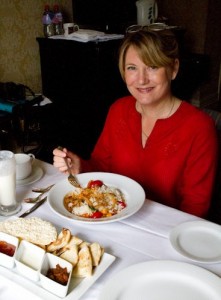 I visited the hotel's massive kitchen, where I watched chef Vishwa Mohan prepare some of the dishes from the special Indian-food inspired menu — and, of course, later tested them myself during my stay. I ate curried paneer with rice and condiments, crab aloo ki tikka, roasted cauliflower and chickpea tower, and the fabulous Bollywood breakfast, which included eggs, poori with channa masala, stuffed paratha, idli with sambar and cardamon ginger chai. I drank sweet lassis, ate rasmalai, and felt like I was in India: it was an illusion helped along by the presence of the many people from India staying at the hotel. Sometimes, I wondered if anyone in the film industry was left in Mumbai — they all seemed to be in Toronto, and most of them at the Fairmont Royal York.
Before the official events began on June 23, I wandered around the hotel, talking to people as they prepared to swing into action. I spoke with a large number of young Indo-Canadians who were volunteering to help escort delegates and special guests — they were easy to spot as they wore official black IIFA t-shirts. They all seemed excited to be part of the IIFA circus, and some of them were even "interning" in their fields. I met a young woman studying film and television arts who was helping out a camera crew, for example.
The company behind the IIFA Awards, Wizcraft, took over a large portion of the mezzanine floor of the hotel, and I watched with wonder as they coordinated an enormous number of events, stars, news media, equipment and more — and most of them had only just arrived from Mumbai and were coping with jet lag. They did a remarkable job, kudos to them (except that the IIFA Awards show at the Rogers Centre on Saturday night started almost 2 hours late…). A row of rooms behind the main hallway was filled with makeup artists, hairdressers, people sorting gift bags, dancers rehearsing, media working on laptops … it was truly a beehive of activity.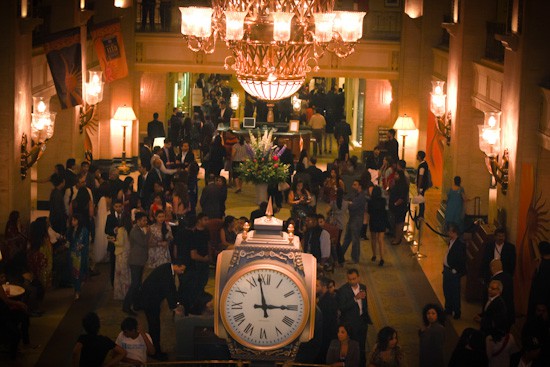 I also trailed Fairmont Public Relations Director Melanie Coates, and other staff members, and found them to be a highly skilled, professional team who excel at keeping several balls in the air at the same time. Working at a hotel, I discovered is go-go-go — especially during a big event like the IIFA Awards. There are so many details to attend to, so many requests and so many unexpected developments. All of this was compounded by the sheer number, and star-power, of the many actors, actresses, directors, musicians and other celebrities staying at the hotel. Security arrangements and media requests alone had the staff jumping. I, personally, saw mega-stars like Anil Kapoor, Priyanka Chopra, Dharmendra and Shahrukh Khan (SRK) enter and/or leave the lobby. It was sheer pandemonium, especially in the case of SRK, and the hotel staff handled it all with aplomb. They even made it look easy — which, assuredly, it is not.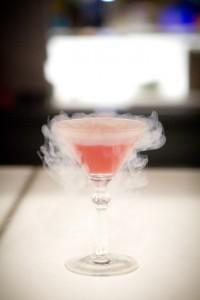 One of the highlights of the entire week was the IIFA Awards after party. Earlier in the day, I watched Nadia Di Donato, creative director of the Liberty Entertainment Group, and her team turn the stately ballroom and salons of the hotel's C-level into a sumptuous Bollywood fantasy. Plump white sofas, curtained pavilions, decadent desserts, Indian-inspired lamps, colourful cushions, white flowers … it was gorgeously, and very appropriately, decorated. They were very creative and fanciful with the food, too.
My favourite station was the kulfi-making machine, which emitted clouds of mist as it churned out delicious mango or pistachio "Punjabi ice cream." All kinds of Indian-with-a-twist treats were served, like bhel poori cones and, of course, the Raj Kapoor martini. It was the party-to-be-at in Toronto that night, and not just for Indo-celebrities; lots of mainstream Canadian room-grazers were there, too. I stayed until 6:30 am, and watched the sun come up from behind some famous blonde cricket player's head … sorry, I didn't catch his name. (For the record, if he was on Team India, I would have known for sure!)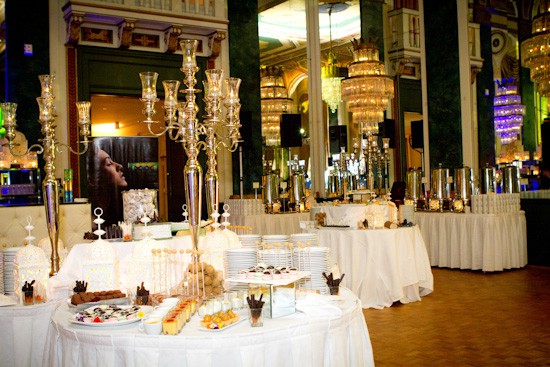 My hotel stay also included enjoying the ambiance: deep sleeps in the super-comfortable bed with a duvet comforter, a deep bath tub for long soaks, and deeply relaxing moments in the health club's sauna, steam room, whirlpool and swimming pool. I was impressed by all the amenities, such as WiFi, a full-size iron and ironing board, large, flat-screen TV and even a yoga mat. Staying at the Fairmont Royal York Hotel during the five days I was covering the IIFA Awards gave me the opportunity to deeply immerse myself in the exciting madness — and the ability to nip up to my room to relax, change, work and escape. What a great experience.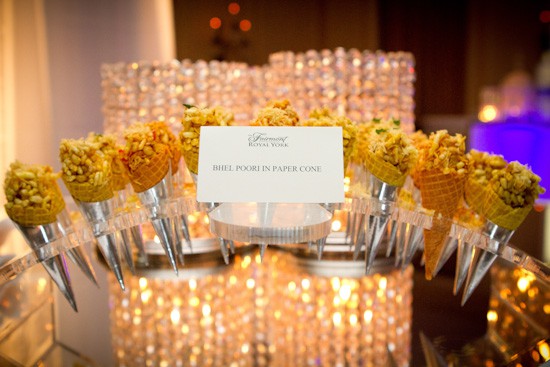 My grandparents used to dress up — she in satin evening gown with above-the-elbow gloves, and he in tuxedo — to spend New Year's Eve at the Imperial Room of the Royal York Hotel each year. So it was a doubly rich experience for me to stay there to cover a cross-cultural experience that has so much meaning for me. It brought my worlds together. Thank you, Fairmont Royal York Hotel; I will always remember my stay with fondness.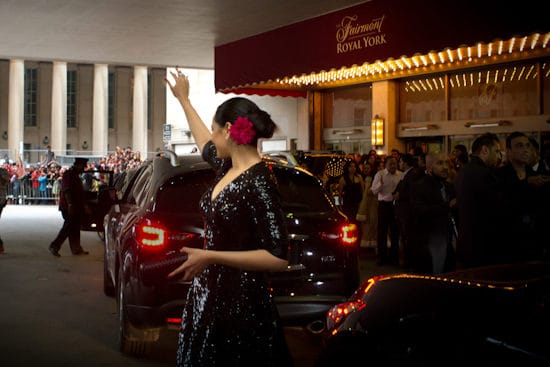 Photos courtesy photographer Andrew Adams of Katha Images.
[DISCLOSURE NOTE:  As embedded blogger during the IIFA Awards, I was a guest of the Fairmont Royal York Hotel. But as always, views expressed are my own and are in no way influenced by accepting accommodation. I will not compromise the editorial integrity of Breathedreamgo.]
---
If you enjoyed this post, please sign up to The Travel Newsletter in the sidebar and follow Breathedreamgo on all social media platforms including Instagram, TripAdvisor, Facebook, Pinterest, and Twitter. Thank you!