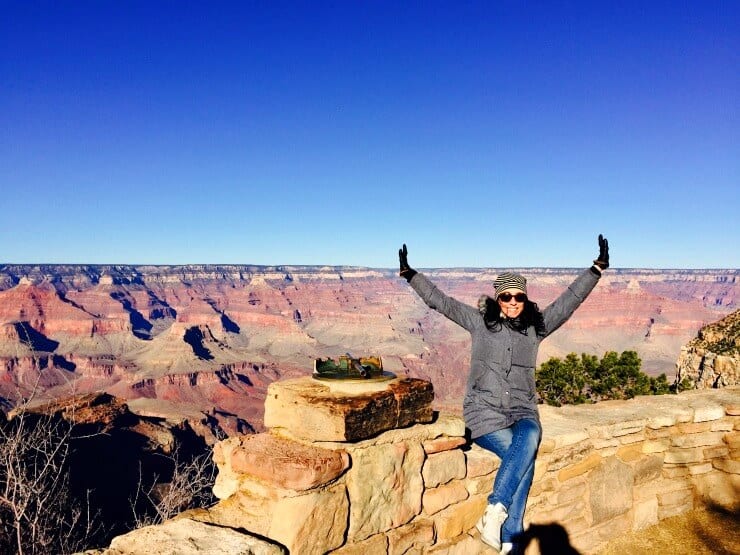 How West Coast Canada turned a British urbanite into a rugged Canadian
Everyone knows Canada for its epic scenery and incredible wildlife, and there's no doubt it makes an unforgettable vacation. But what happens when a London-based journalist trades life in cutting-edge Camden Town for an alternative existence camping and fishing in West Coast Canada? Guest contributor Jaillan Yehia of SavoirThere tells us.
It's impossible for me to tell you about my relationship to Canada without revealing some deeply personal truths about myself. Which is why I've got a very tidy sock drawer and a newly alphabetised receipts file to prove the extreme levels of procrastination I was prepared to indulge in before writing this tale. Please understand, it can be bloody hard for a British person to reveal their innermost thoughts online, or dare I say it, to admit their own failings.
But it's been a year since my three-year stint living in British Columbia, Canada, ended, so now seems like a good time to share.
---
More reading about Canada on Breathedreamgo
---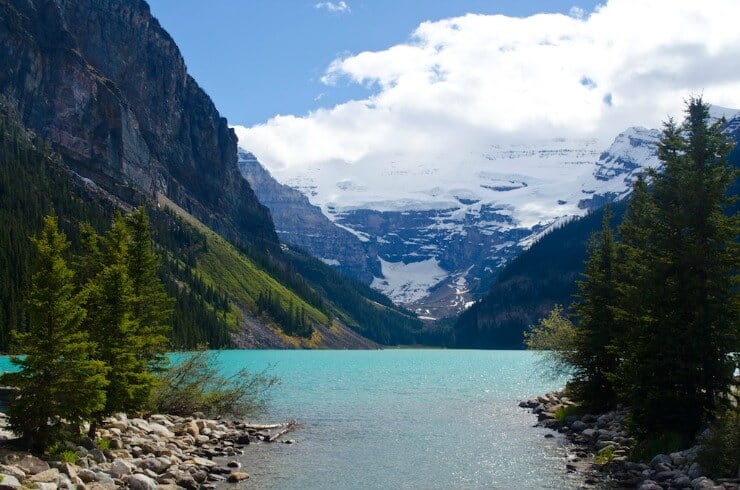 The magic of West Coast Canada
I first travelled to British Columbia, west coast Canada, with precisely the same intentions I'd harboured on all my previous international trips, though with a slightly higher emphasis on seeing mountains. I mean it is Canada.
At the time, I was a proud Londoner, a committed city girl, and a writer specialising in luxury travel stories. I lived for art galleries and European city breaks, long-haul beach holidays and adding to my beloved collection of shoes and designer handbags. Like most Londoners I was unavoidably materialistic, but I would always choose travel over any other purchase. I was at my happiest though, at the confluence of the two concepts; namely, shopping while overseas.
I had never been camping, despite multiple invitations to toast marshmallows with friends, and I'd slept outdoors only once, on a boat, and detested it.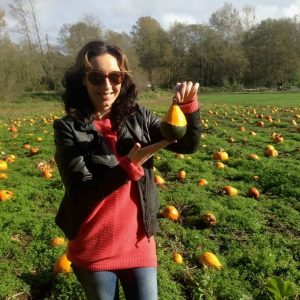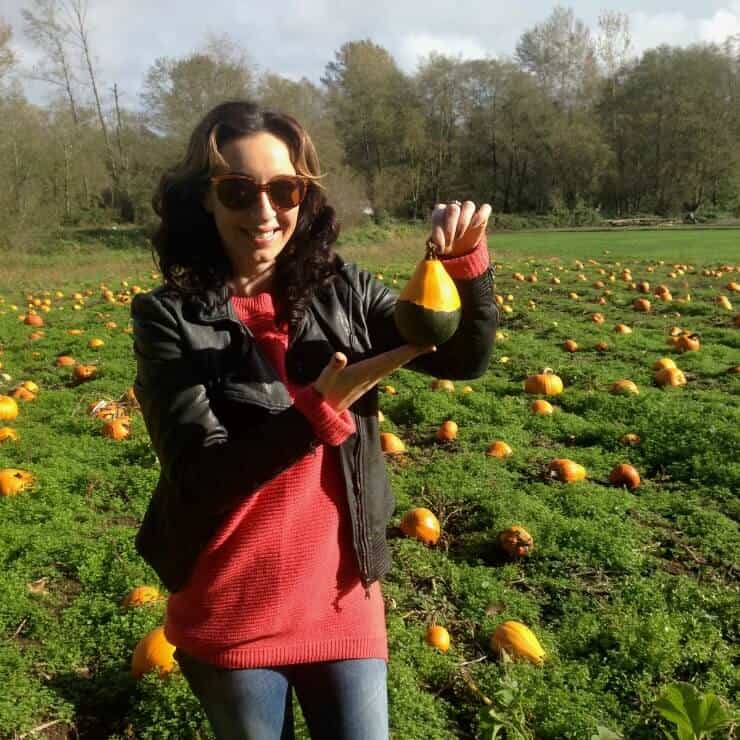 For most of my 20's I didn't give Canada a second thought. I went to Asia, South America, actual USA-America, but didn't head north. To be totally honest, I thought Canada sounded boring.
But as I reached my 30's, a series of maple syrup flavoured drip-drip-drips made their way into my internal travel compass, that thing which points you in the direction of where you ought to go next.
My hairdresser had mentioned her holiday to Canada, an industry conference was being held in Toronto, the builder talked of his family in B.C. – all little clues that led me to write about a luxury train journey through the Rocky Mountains, culminating in a city break in Vancouver. I was going to Canada, but I'd do it my way, complete with five-star hotels and shopping malls.
Thinking back, I'm not sure how much I even knew about the forests, lakes, national parks, farms, beaches and wineries for which Canada is famous. Though I do remember spending a lot of time on Google maps being endlessly staggered at the vastness of the country.
I was travelling solo in Cambodia while planning my trip to Canada, and I fully expected to be planning a trip to the next place once in British Columbia, which is what I usually do.
Somehow it didn't work out that way.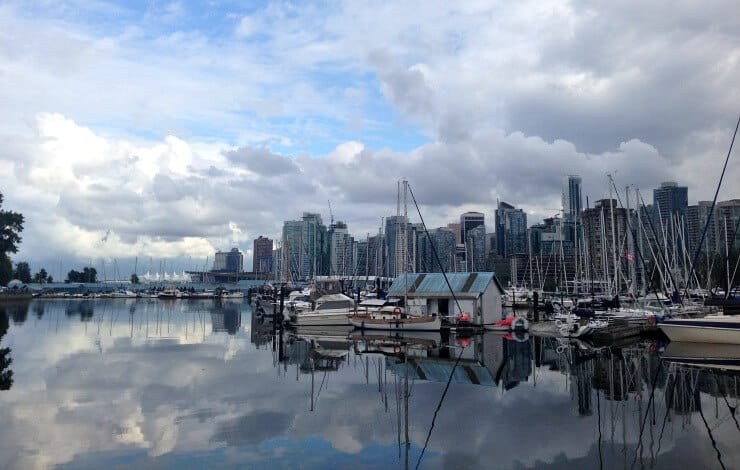 Finding the Promised Land in Canada
When I finally landed at Vancouver International Airport for a two-week Canadian trip with a friend, I had no clue just how much that airport would come to mean to me in future. We took one look around the city of Vancouver, and before nightfall, we proclaimed it to be The Promised Land. We were bowled over by Vancouver's wide streets, the proximity of the mountains, and the epicness of the scenery.
Coming from two different, but equally grubby and crime-ridden areas of North London, Vancouver – and Canada – seemed like a breath of fresh air. Our journey to The Rockies, to see Jasper, Lake Louise, and the Columbia Icefield, did little to dampen our enthusiasm.
To make a long story short, let's do a quick movie-montage at this point: I liked what I saw, and that extended to a guy. I fell in love – as much with him as with the Canadian lifestyle he represented.
And so, after a few more close encounters with Vancouver Airport, some tearful, some euphoric, I decided to embrace the whole package, to change my life and to move to Vancouver.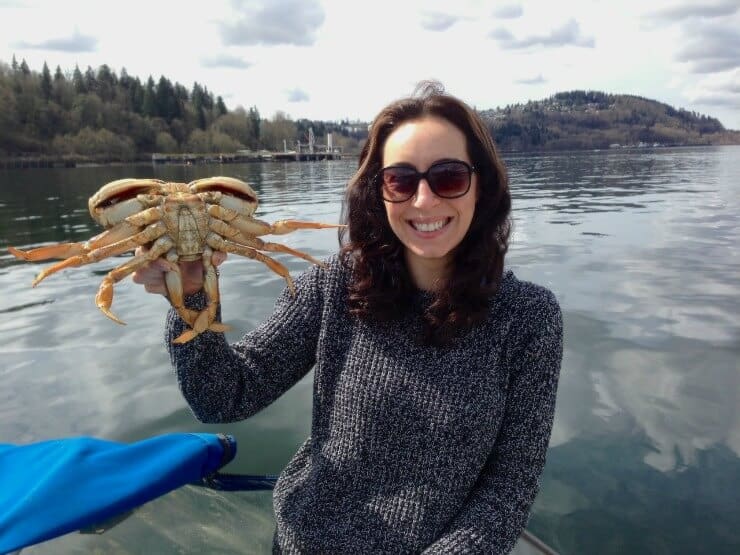 Learning to love the great outdoors
I guess I imagined that I could treat my time in Canada like an extended version of all my trips. I'd enjoy everything on offer, and could return home at any time to pick up where I left off. Only a Londoner could be so arrogant, and only a native northerner from England so bloody minded.
Instead I spent more than three years exploring West Coast Canada. To say the experience permanently changed me, as well as my outlook on life, is an understatement.
To be clear: Three years in Vancouver gives you precisely enough time to barely scratch the surface of the hikes and trails, lakes, and mountains around you, let alone see all of B.C. or make much of a start on the next province over. And there are 10 provinces in Canada. And six times zones.
To say the experience changed me is an understatement
However, it is enough time for an entrenched fear of camping and suspicion of the outdoors to slowly morph into a love for nature and a need to get into the wilderness regularly.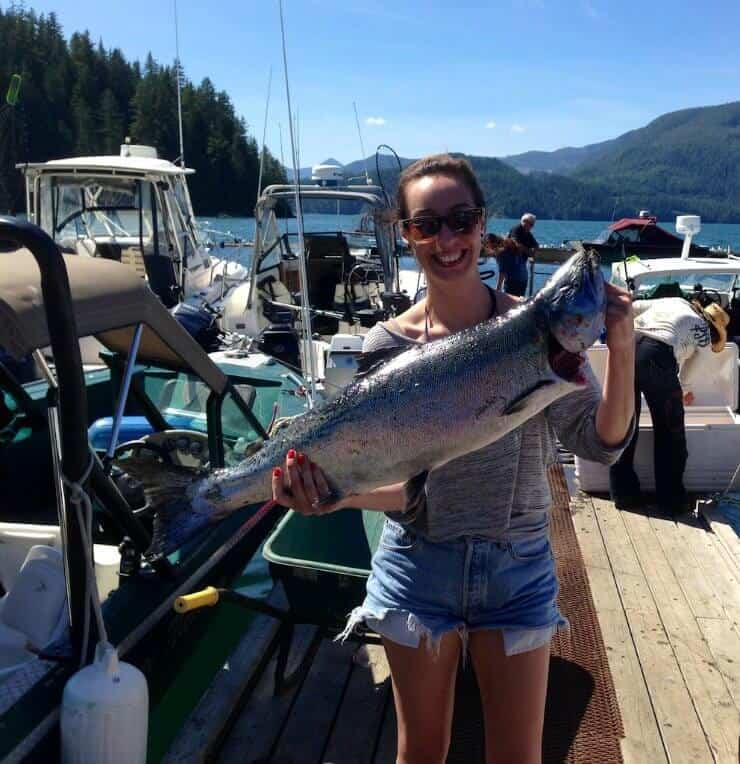 To my utter surprise and to my friends' complete amusement, I succeeded at jigging for salmon and learned how to catch a crab, but more than that I learned how much better any fish tastes when you've had a hand in catching it yourself.
I made friends not just with Canadians, but also with Canadian Tire – a big box store (editor's note: and a Canadian institution!) that sells tents and air mattresses, and all manner of other outdoorsy paraphernalia, all of which I now count as my comrades-in-wilderness.
I relished hikes to soak in hot springs, began to holiday in places with no running water – often a gruelling five-hour drive from civilisation along a bumpy gravel road. I learned how to ice skate, went blackberry picking, visited pumpkin patches, and discovered the simple joy of breakfasting on eggs laid by my own chickens.
Don't get me wrong, I'm no Bear Grylls – or whoever your own country's favourite TV outdoor explorer is (editor's note: Les Stroud, Survivor Man, is the Canadian version J). Not by any stretch of the imagination. I went camping with a fully stocked cooler, always took my make-up bag with me, and never gave up my manicures.
But in the cinematic words of Thelma (not that I was driving over a cliff edge myself, but I did drive to the spot where it was filmed, another side benefit of living in North America): something crossed over in me and I couldn't go back.
Canada is boring … in a good way!
I found out that I was right the first time: Canada is boring. In a good way. The luxury of being bored is something that's mostly missing from modern life and had been missing from my own.
To be bored you must slow down at a core level, which is almost impossible to do in a major metropolis and certainly can't be achieved during a two-week holiday. What is boredom but the by-product of your mind being cut off from over-stimulation and left to its own devices, finally.
Once you adjust to a slower pace of life, to embracing the kind of nature that only clichés can describe, the idea of speeding back up again and re-joining the rat race isn't all that appealing.
So when I decided to move back to the U.K., dragging a Canadian with me, because I missed my family and my friends, and good quality cheddar, I knew that picking up where I left off and moving to central London wasn't an option.
Canada had taught me to love the countryside, and I realised that all the pursuits I learned to love in British Columbia are available in Britain, I'd just never looked for them before.
We have blackberries, lake fishing, mountain hikes, vineyards, and farmland in England, but wild horses couldn't have dragged me to them prior to my time as a Canuck.
So, now I try to balance my proud Britishness with everything I learned about myself in British Columbia, but my biggest failing remains intact: I do still love to shop.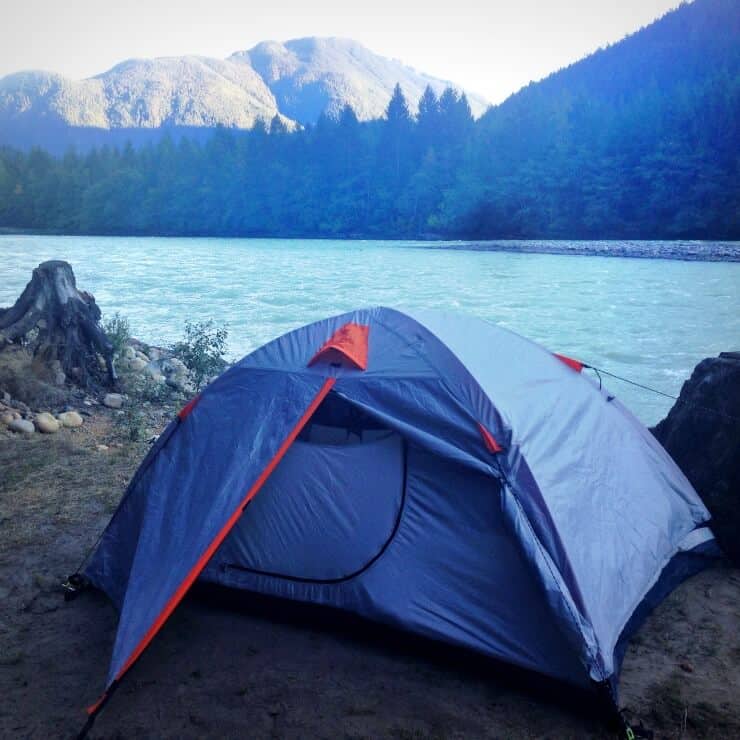 ---
Jaillan's 5 Insider tips for blending the scenic with the stylish in Vancouver, B.C.
BC Hydro Cent-less Camping
There are seven rustic campsites across B.C. run by the provincial energy company, BC Hydro, where you can camp for up to two weeks with exceptional views, without paying a single cent – and if you want to travel in style you're perfectly welcome to bring your own luxury tent. BC Hydro Cent-less camping site.
Be Vancouver Bargains
Expensive accommodation is probably the number 1 thing travellers worry about when heading to Vancouver, so I wanted to share two different ways to counteract the costs. If camping isn't your thing, try a high-class hotel through Be Vancouver that often give away Amazon or Amex gift cards with bookings.
The North Van Vibe
The vibe in downtown Vancouver can be a little soulless for European tastes, but you'll find a slightly more chilled atmosphere with the best street life in the city over on the North Shore, at Lonsdale Quay, especially on summer weekends.
Mount Seymour's Chocolate & Snowshoeing Sessions
Even if you're a staunch city type and don't fancy hiking, fishing or going without running water, you can make your way up a mountain on a Friday night and be back in time for last orders at the bar, with Mount Seymour's accessible evening events.
Scandinave Spa
The ultimate answer for those seeking stunning Canadian scenery and that sense of slowing down, but don't want to give up on style. Scandinave Spa blends luxury and relaxation with nature and mountain views, and as well as the Whistler outpost there's a selection of four more outdoor spas across Canada.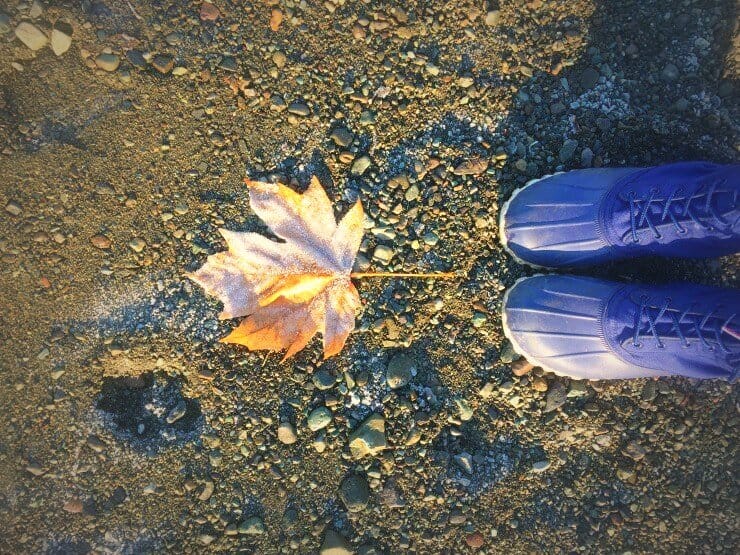 ---
If you enjoyed this post, you can….
Get updates and read additional stories on the Breathedreamgo Facebook page.
Follow Breathedreamgo on Instagram.
Follow Breathedreamgo on Twitter.