My year-end post is about a revelation I had in India, plus what I learned about the pitfalls of following your dreams
IN THE PAST FEW YEARS, as I've been travelling , writing and building Breathedreamgo, I've achieved some cherished life goals, some things I never thought I would see. Here's just a couple from 2014:
I took The Canadian train from Vancouver to Toronto (and had many other wonderful Canadian adventures, thanks to a great contract that gave me the chance to showcase Canada)
I received an Explorer's Grant (how cool is that?!?) to undertake a cultural expedition in India (the Mirabai Expedition)
I finally got to visit Sri Lanka
I've travelled in India for four months (Sept-Dec), and made it to some amazing new locations like Ladakh, Gujarat, Vrindavan
I was profiled on BBC Travel and the story went viral
I broke 70,000 page views per month on Breathedreamgo, a new record
I gained a bunch of new readers, followers, friends — lots of fascinating people — people who inspire and teach me every day
So in many ways it was a great year. But something was still wrong, and I couldn't put my finger on it. I was tired, worn out, feeling down and, though I was working harder than ever in my life, and watching my online following steadily increase, I was making less and less money. A sudden revelation I had at Aurovalley Ashram recently, in November 2014, gave me some insight.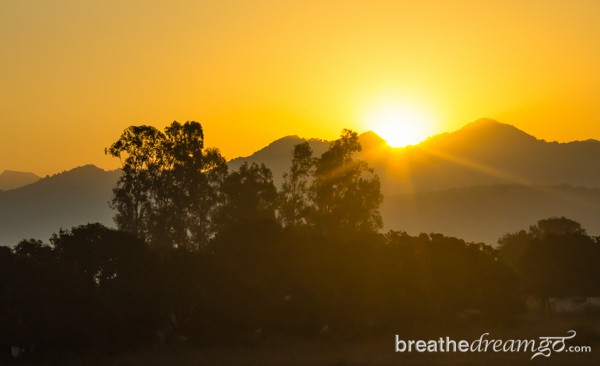 Warmed by the sun
The sun glows gold behind the Shivalik Hills of Rajaji National Park before it appears to shine its life-giving rays on the meadows and fields, villages and ashrams of Rishidwar. It's a profoundly peaceful time at Aurovalley Ashram, with only the sounds of temple bells and bird songs in the air. The ashramites wrap themselves in shawls to keep away the fresh, morning chill as they walk in silence to the circular meditation hall.
It is here at this garden-like ashram, in the foothills of the Himalayas, where I unplug from worldly life, and plug into spiritual energy, each year. This year more than ever I almost desperately needed the tranquility, the time to be with my inner self, the guidance of Swami Brahmdev and most of all, a spiritual recharge.
For the past few years, I have been struggling much more than I was willing to admit, even to myself. I knew something was wrong because I was tired. It wasn't the kind of tired that goes away with a good night's sleep. I was deeply tired. I could feel my posture collapsing, my abdominal muscles giving way, my neck compressing. I had aches and pains, stiffness, and felt lethargic. I was depleted.
How could this be? I was following my dreams, but not feeling a lot of joy. Where did I go wrong?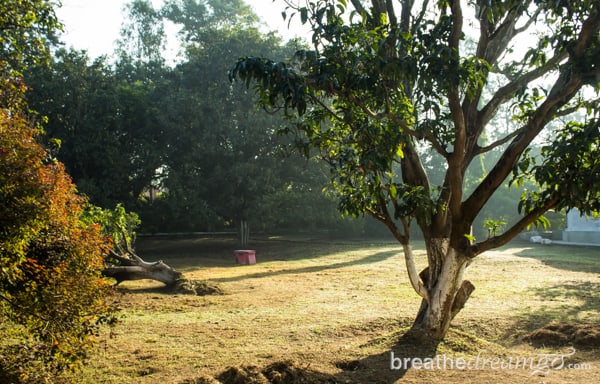 Waking up in India
At Aurovalley, I walked in the tulsi-scented meadows, meditated in the temple, listened to inspiring talks, soaked up the peaceful, energizing atmosphere and, most of all, listened to myself. In silence, I sensed the presence of the divine, and I heard my heart and my soul speak. Then, almost suddenly, I feel I "woke up." It was like a light went on.
I realized how deeply disconnected I had become from my vision and sense of purpose; from myself and the source of my being. I was living in a state of fear and tension, and hadn't fully realized it. I saw strong currents of negativity and bitterness within me, and I didn't like the person I was becoming. It was a very painful, but very necessary, awareness.
I was afraid I would be a "failure." I was afraid I wouldn't make any money. I was afraid I would end up alone and completely broke. My insecurities were doing their destructive work.
The founder of Aurovalley Ashram, Swami Brahmdev (Swamiji), says that all the forces, even the negative and hostile forces, are actually trying to help us — but they have to help using their nature. So negative and hostile forces help us in a negative and hostile way. You might get sick, and then realize how much you needed rest. You might get fired and then find the job or career of your dreams. You might get criticized and realize there is a useful message mixed in with the hostility.
So my negativity, tiredness and dire financial situation were trying to help me see that I was on the wrong path. But I have to back up to tell the story.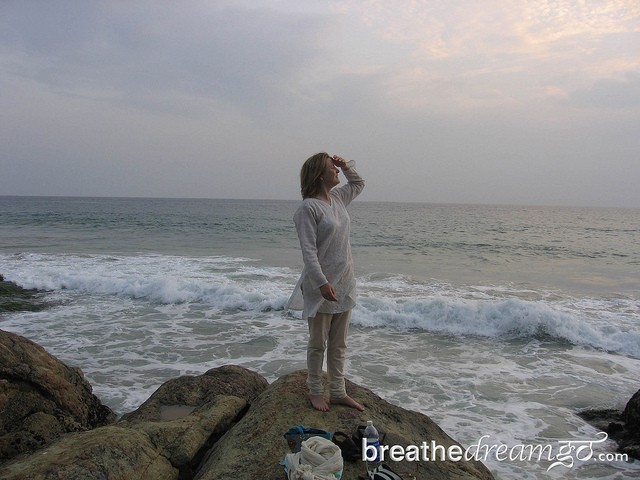 The long and winding road
Before I discovered travel writing and blogging, I had never really tried to do anything. As a young woman, I was plagued with anxiety, insecurity and lack of confidence. With help from a boyfriend, I earned a degree in magazine journalism when I was in my 20s. But after graduating, I drifted from job to job, mostly in communications or as an editor. I was going through life without focus, ambition or goals; my dreams were buried a mile deep.
In my 30s, I started searching, questioning, healing. I studied Gestalt Therapy and became a yoga student. I took an active role in my career and tried to steer it towards writing. But then, at 37 years of age I was hit with a devastating trauma — the sudden death of my mother. Several other terrible losses piled up, including my father's death from cancer, and I sank into a deep depression for several years.
It was regular yoga practise and a six-month trip to India in 2005/2006 that helped get me out of the depression. And it was travel blogging during that six-month trip that kick-started my writing career.
Participate joyfully in the sorrows of the world. Joseph Campbell
I started off with great passion and enthusiasm. I wanted to share with the world how travel had transformed me, and how India and Indian spirituality had inspired me, and I was committed to mastering my craft. I wrote prolifically on earlier blogs, then Breathedreamgo, plus lots of magazines, newspapers and websites.
But over the years, as I attempted to monetize Breathedreamgo, I found I was enjoying writing less and less. There was always way too much other stuff to do — proposals, social media, technical issues, etc. The downward pressure on writer's fees also created a lot of tension in my life. My income halved; then halved again.
I prayed for a lucky break — a great contract, investor, business partner. I searched for a viable business model. I became a certified travel agent. I tried many, many things that would enable me to make a living income as I pursued my dream career.
But here was my mistake: I was looking outside for the answer.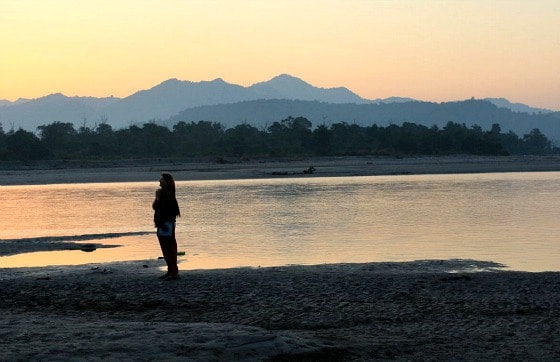 Within you, without you
When I had the revelation at Aurovalley Ashram, I realized that I had completely lost faith in spirituality. I had lost touch with the divine energy that is the source of all life, and that binds and connects us all. At Aurovalley, this energy is often depicted and referred to as The Mother — both symbolically, as representing the feminine energies, and in reference to the French woman who was the spiritual partner of Sri Aurobindo.
I was at Aurovalley this year to help celebrate the 25th anniversary of the founding of the ashram, on November 24. This also happens to be the date of my own mother's birthday. And it was my mother's sudden death (I found her body after she had died unexpectedly at night of heart failure) that originally sent me into a trough of depression and grief, and eventually to India, to heal.
So, all the stars lined up, and I feel I received a blessing from The Mother in the form of a revelation about my life. I saw my negativity and bitterness fomenting, and I decided I had to stop it. I had to allow spiritual energy to re-energize me, and stop the downward spiral. I decided I needed radical positivity. By that, I don't mean walking around with rose-coloured glasses, but with a positive, hopeful and trusting attitude. My friend Kim Hammer said on my Facebook page that whether or not you see the world as abundant — as providing for your needs — is the key question. I agree. When you feel cared for, you relax; you don't try so hard; you become less abrasive; you let the divine do its work. And you trust that things will work out the way they are meant to.
(By the way, I think there's a connection between lack of confidence and negativity, and I want to explore confidence and creativity. This may turn into a new writing project.)
Revelation resolutions
So here are some of the resolutions that have come out of my revelation.
WRITING
I'm going to get back to basics. Love of writing (and travel of course) was what motivated me to blog in the first place. I've made a pact with my friend Nellie Huang of Wild Junket to attend the Book Passage Travel Writers Conference next summer. I'm going to work on my craft and most of all, endeavour to write only from my heart. I'm also going to start pitching to magazines, newspapers and online sites again. I had become demoralized from not hearing back from editors, but I now know they are very busy people, and I'm not going to take it personally.
BLOGGING
I have found travel blogging over the past five years, since I founded Breathedreamgo, to be a bittersweet experience. On the one hand, I've had lots of great adventures, met lots of wonderful people and connected to so many others online. I am particularly happy about the comments I get. I often say, I may not have the biggest or best blog, but I have the best readers. However, I have not had the financial support I hoped for, which has made things a big struggle (and taught me the value of having a sound business plan). But henceforth, I will not complain or whine about unfairness, I will not be negative or bitter about lack of support.
I will approach travel blogging with radical positivity, too — and also with a more realistic and professional attitude, and clearer boundaries. This means I am going to clearly separate my "travel for joy" from my "travel for money."
As of January 1, 2015, I will not promote or support a for-profit website, online platform, tourism board, travel company, contest, tweetchat, hotel, airline, product, service, or organization that asks me to work "for free" (unless it is for the benefit of my readers and something I really want to do). I will be requesting my 2015 published rates… updating rate card now.
The difference between hobby bloggers and professional bloggers is not always clearly understood … being professional doesn't mean you are better or bigger, and it doesn't mean you have "attitude" … it means that you make your money from blogging and blog-related activities. When you are a professional blogger, you have to do things differently, you have to make different decisions — just like a professional in any field.
ME
This is a promise to myself. I will listen to my soul and stay connected to myself. I will trust the divine and keep the faith that the universe is loving and abundant and trying to help me grow and become the person I am meant to be. If it means a change of career, so be it. I need to live a more balanced healthy life … and henceforth, that will be my priority. More time for me, and more time for the things that matter: namely Penny, Calvin, Tanny, my family, my friends and my community.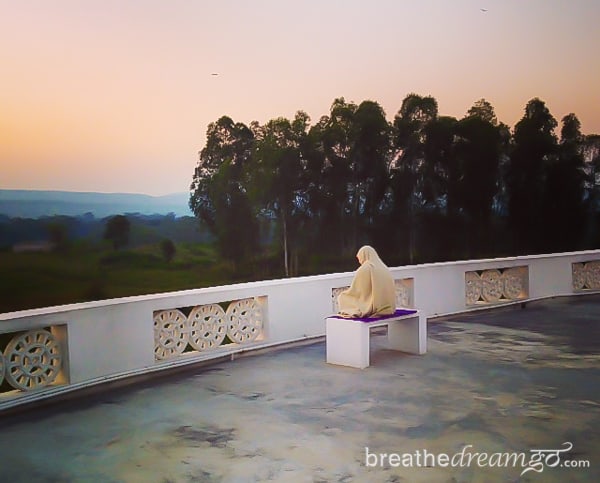 An attitude of gratitude
I know very well that I am blessed to be able to lead a life that has self-actualization as the driving force. It is a rare privilege, and one that I take seriously. I am actively cultivating an attitude of gratitude everyday. And if my words inspire you at all, then I am doubly blessed.
To all my friends, family, followers, readers — thanks for staying with me on the journey. We all go down blind alleys, and it makes all the difference to know there are people standing ready with a torch.
Finally, I wrote about this revelation on my Facebook page and writer Amy Gigi Alexander wrote:
"While places and others can be teachers, I think we are the ones who have to be ready for that teaching. There's nothing wrong with not being ready, either, for the state of unreadiness is necessary to become the person we are supposed to be … There is no time to be bitter. Congratulations on your revelations, bless you in your journey, for shame anyone who criticises you after you have had the courage to be more forthcoming than most: the gift is in the listening. Being unhidden is the journey, right?"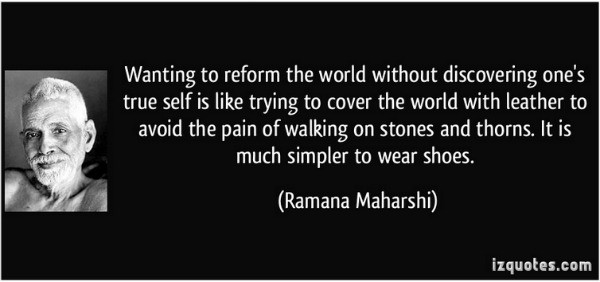 Lessons learned
Here's what I've learned after about 10 years of living my life based on following my dreams:
1. The dream IS the journey
I thought that once I found my passion in life — what I feel I was put here on earth to do — that I would be on easy street. Everything would fall effortlessly into place including money, partners, community. Maybe that's what it's like for some people, but that's not what it's been like for me.
What I've learned is that finding your passion is not a destination — in fact, it's just the beginning of the journey. I think you need to keep the same attitude of openness, humility, acceptance and yearning that you had at the beginning of the search. Life, and your dreams, may lead you in a new direction, and you need to be attuned to sense this — instead of hanging on to something that's not working and bringing you down
2. Unpack your bags
I thought that finding my passion would "fix" my life. I was facing two big issues — intractable grief over my mother's sudden death and a deep and inescapable feeling of insecurity — and I brought them along with me on the journey. In retrospect, I think I was trying to run away from these problems. All that happened is they went underground.
What I've learned is that you have to face your issues, you can't run away from them. Finding your passion, and even finding success, won't get rid of emotional baggage. It's like trying to build your house on quicksand.
3. All you need is love
Finding my passion, and living the life of my dreams, was so important to me that I lost sight of the really important things in life. I actually remember sitting down and saying to myself: I am going to sit here until Breathedreamgo is the number one India travel blog and I am a successful writer. I was working all the time, missing moments with my niece and nephew, not socializing very much, not doing much of anything unless it was related to my career. After about three years of this, I ruined my back, my bank balance and some of my relationships.
What I've learned is that, if your ideas about your dreams become too fixed, you can lose the plot, lose your way. That's what happened to me.
Relationships, community staying attuned to yourself, staying healthy and giving back are the most important things. If attaining your dreams means sacrificing any of these things, it's probably not worth it.
In the end, love is all that matters. Love your family, love your friends, love your community, love your work and love yourself. Let your dreams grow from a seedbed of love.
The real contradiction of capitalism is that it arouses enormous ambition, but it doesn't help you define where you should focus it. It doesn't define an end to which you should devote your life. It nurtures the illusion that career and economic success can lead to fulfillment, which is the central illusion of our time. David Brooks, from Chris Guillebeau's site.
Hearing from you
What have you learned about following your dreams? Is there anything you can share that could benefit others?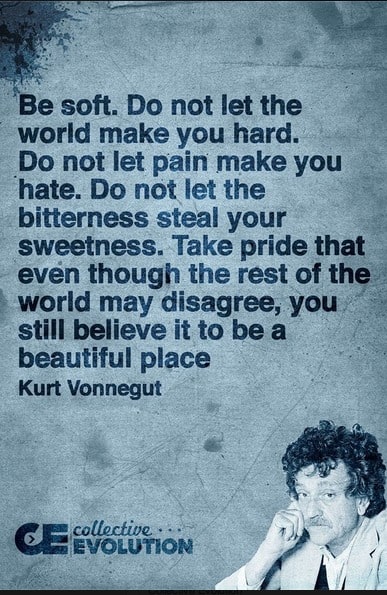 ---
If you enjoyed this post, please sign up to The Travel Newsletter in the sidebar and follow Breathedreamgo on all social media platforms including Instagram, TripAdvisor, Facebook, Pinterest, and Twitter. Thank you!