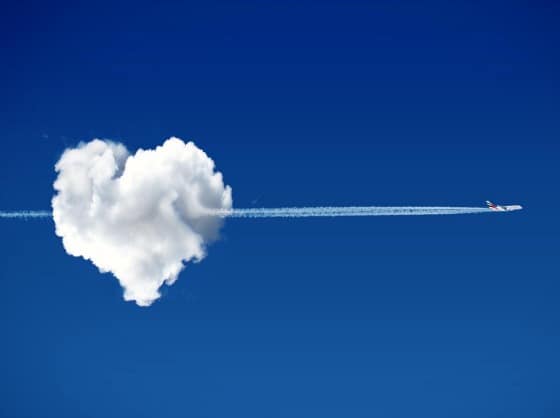 Travel bloggers know the best airlines
Regular readers of Breathedreamgo know I was very impressed with my Emirates flights to India and back. Though I was a guest of Emirates, and flew in Business Class, it doesn't make me blind: I recognize a great airline when I see one.
But don't take my word for it. While extolling the virtues of Emirates on social media, I noticed a lot of other travel bloggers felt the same way. So I grabbed some screen shots and tapped a few leading bloggers for interviews. After all, travel bloggers are basically professional travellers, and that means they know a good airline when they see one, too. So, without further ado, here's what some of the internet's leading travel bloggers had to say, and why they recommend flying Emirates.
Legal Nomads
Jodi Ettenberg is a former lawyer currently eating her way around the world. She quit her job in 2008 to found Legal Nomads and has been writing about food, travel and culture ever since.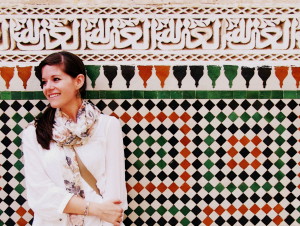 Jodi was enthusiastic when I asked her about her experiences with Emirates. She said she had flown Emirates "recently from the U.K. to Dubai, with a nine-hour layover and then a flight onward to Vietnam. Recent flights were smooth with new planes. VERY happy to see that I can plug my laptop in the seats and meal voucher at the Dubai airport was much appreciated.
"As a celiac, mealtimes are often stressful since gluten makes me very ill. The gluten-free meals on the flight were fresh and healthy, and I was surprised to also receive a GF option for the breakfast meal before landing: usually airlines skimp out on this meal and only provide GF meals for the main meal service."
I'm celiac too, and was also impressed with the offerings for non-wheat-eaters. But, overall, would Jodi recommend Emirates to others?
"I do not provide reviews on my site for airlines, but readers often write me to ask for my recommendations. Having booked my flights on Emirates myself (i.e. it was not an incentivized booking, but one I undertook for my own plans), and really enjoying my flights, I have no qualms recommending them enthusiastically. The ability to accrue JetBlue miles is a huge bonus that other airlines in the region do not offer."

Four Jandals
Cole and Adela, of Four Jandals are New Zealand's leading adventure travel blogging couple. They have been travelling together and wearing out their jandals (Kiwi slang for flip-flops) since 2009.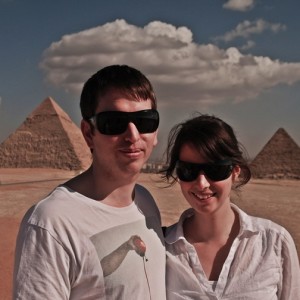 Cole and Adele told me they have flown with Emirates several times. "I love flying with Emirates because their service is world-class," they said. "No matter what time the flight, the airline staff are always in a great mood and very welcoming. Even after a 36-hour flight from London to Auckland when I was feeling exhausted they managed to cheer me up.
"The food on Emirates is always fresh and delicious. My last flight I even pre-booked a vegetarian option and it came out before the main service. Great option if you like a bit more time to eat your meal!
"Emirates is always our first choice to fly with because they have great flights between New Zealand and Europe. Plus their economy seats are comfortable and large enough to get out my laptop so that I can catch up on writing and photo editing on the flight."
Lillie Around the World
Lillie is a teacher from Boston who travels whenever she gets the chance and blogs at Lillie Around the World. In 2009, she circumnavigated the globe, and has been to China, Southeast Asia, India, Europe, Ghana and Belize. Lillie also coordinates the Boston chapter of Meet, Plan, Go career-break travel conferences and meetups.
On her blog she wrote: "Off through the glistening airport to my Emirates Air flight! Listen: if you EVER have the chance to fly Emirates, take it. It is posh to the posh, posh, posh, posh!
'This is a very empty flight,' said the gorgeous stewardess with her jaunty red cap, 'so if you want, stretch out over those ten seats there!'
With that she handed me my entertainment booklet: (200 movies, audiobooks, and albums to choose from, plus fifty videogames, with a simple click of my personal handset).
She also gave me my menu: Pan Fried Red Snapper or Roast Chicken with Mexican Sauce, with Apricot Crumble for dessert. It was a heavenly seven hours."

Anthony, The Travel Tart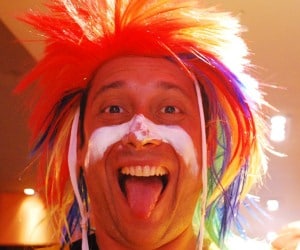 Anthony runs The Travel Tart where he writes about the funny, offbeat and weird aspects of world travel today. I asked him in all seriousness how often he had flown Emirates and what he thought.
Here's what Anthony said — and catch the video he made, below, of his Business Class seat: "Just flew Emirates once, a short 15-hour journey to Dubai from Brisbane, Australia and return. The overall Emirates experience was great. I flew both Economy and Business class and thought they were right up there in terms of comfort levels and services. The food in both classes was excellent and was probably some of the best I've had on a plane for a long time. The massaging seats in business class were pretty cool! I was also told that the lighting used helps reduce the effects of jetlag. The Business Class lounge in Dubai was more like a restaurant with the crazy variety of food available."
Emma's Travel Tales
Emma Gray is a travel addict who shares her stories, tips and advice from around the world on her travel blog Emma's Travel Tales.

Emma said, "I flew Emirates long haul from Glasgow, Scotland all the way to Perth, Australia with a short layover in Dubai. I was so impressed with the level of service provided by the cabin crew, nothing was too much trouble for them. From the moment I arrived on board they made me feel truly welcome and at ease. They gave the impression they truly cared about their passengers comfort during the flight and were happy to help with anything. It's a far cry from some other airlines where cabin crew just seem to want to get the flight over as quickly as possible! I'd love to fly Emirates again in future."
Where Sidewalks End
Ian Ord is a veteran world explorer, sharing his off-beaten-path discoveries and adventures on his travel blog Where Sidewalks End.
"I've only flown Emirates once so far, but it definitely won't be my last. It was a flight from Toronto, to Cochin, India via Dubai. The first thing I noticed was the modern and very comfortable seating in economy class, with decent pitch (leg room). It was refreshing for a long set of flights, such as that! With very well equipped seating, including a power source to keep my laptop charged throughout the flight, and a variety of movies to keep me entertained, when I wasn't fast asleep. Additionally, the food was above par! I ate plenty of delicious Indian inspired dishes, which was a great prep for my final destination, and just added to the excitement. The staff was very friendly and professional, which was just the icing on the cake. I wouldn't hesitate to fly with them again!

If you enjoyed this post, you can….
Get updates and read additional stories on the Breathedreamgo Facebook page.
Buy Song of India, a collection of 10 feature stories about my travels in India. E-book version is now only $1.99.
Subscribe to the free — and inspiring! — e-newsletter, Travel That Changes You.;