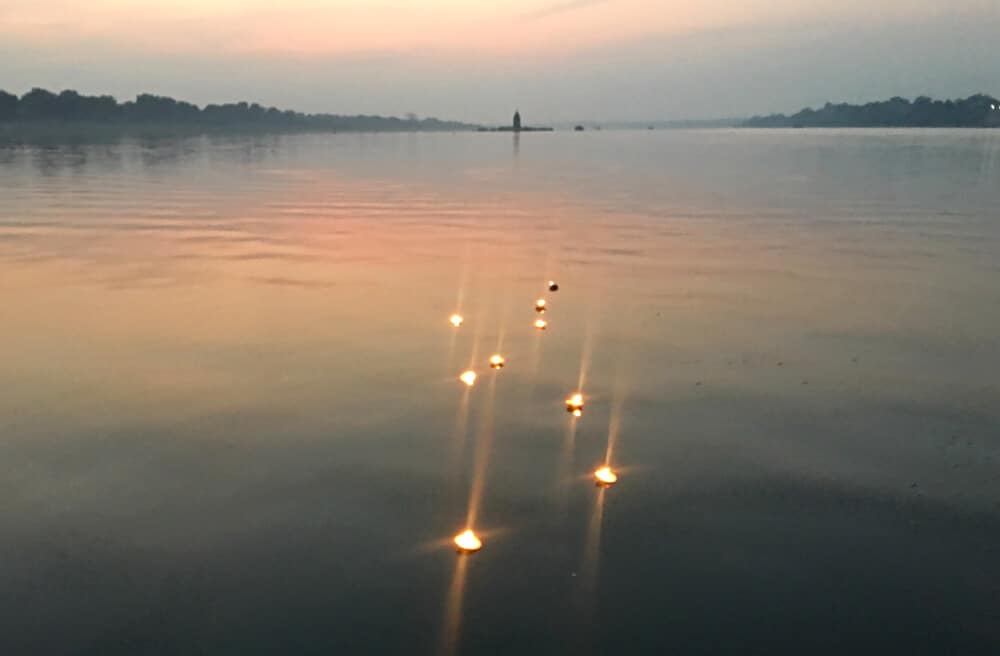 The year in review 2018: Discovering the journey is the destination
HAPPY HOLIDAYS from the banks of the sacred Ganga River in Rishikesh! As the year draws to a close, it always seems to me to be a good time for reflection. This year, 2018, was a year of transitions for me. I made a big life change, gained a significant awareness, and learned to trust both my heart, and the abundance and goodwill of the universe, even more. Here's my year in review.
This year I realized the journey is what matters. Accepting that all the events of my life – including the ones I previously considered to be devastating and traumatic – are part of my journey has given me a profoundly peaceful and contented feeling. This awareness has been a long time coming … and I'm so grateful that a very long healing phase is over.
Travel journeys and a new home
My travel journeys this year started in Udupi with a panchakarma cleanse and an eye-opening visit to an astrologer. After a beach vacation in Gokarna, where I finally visited famous Om Beach, I headed back up north to run two small group tours. On the first one, I accompanied a grandmother and granddaughter from the USA on the Breathedreamgo Shakti Tour that visited Varanasi, Khajuraho, and the Taj Mahal, among other places. Then I went to Nepal for the first time with responsible travel company Better Places Travel to hike the Kathmandu Valley.
My second small group tour was with Pugdundee Safaris and we went to all of my favourite national parks and tiger reserves in Madhya Pradesh: Satpura, Pench, Kanha and Bandhavgarh. (And saw seven more tigers.) Then in early April, I flew home to Canada … where I made a life-changing decision: to let go of my Toronto apartment and find a home (somewhere) in India.
I had been thinking about moving to India for several years, but thought that I should wait until an external opportunity made the decision, and the move, easier. Maybe something like marriage or a job offer. But instead, I listened to an internal cue. I woke up one morning in Toronto, on June 15, the new moon, and knew that it was time. Whatever was making me hang on to my Toronto apartment for so many years (11, the longest I've lived anywhere in my life), was no longer needed. It was time to go and I was mentally and emotionally ready. I listened to my heart, and spent the summer packing up.
Year in review for Breathedreamgo, too


In June, I took a quick trip to Kathmandu, where I spoke at the Himalayan Travel Mart about responsible travel. About the time I got back to Canada, I found out I had received funding from the Canadian government to monetize Breathedreamgo. I was awarded a Business Innovation grant from the Canadian Periodical Fund, Department of Canadian Heritage, which I'm using it to improve SEO for Breathedreamgo, increase traffic, and find ways to monetize including adding affiliate partners.
In September I returned to India, and my first order of business was to look for a  home. I spent a month in Delhi searching fruitlessly and felt despondent after looking at terrible apartments and dealing with uncomprehending brokers. After giving up, I went to Aurovalley Ashram for a break. While there, I decided to try a different approach. I turned my problem of finding a home over to the "divine," and leave it up to fate.
One day, I went into nearby Rishikesh, and a chance meeting unexpectedly lead to the perfect apartment: a top-floor flat in a safe, gated community with astounding views of the mountains and the sacred Ganga River. Finding my home in Rishikesh gave me my second big lesson of 2018: to trust in the abundance, wisdom, and goodwill of the universe.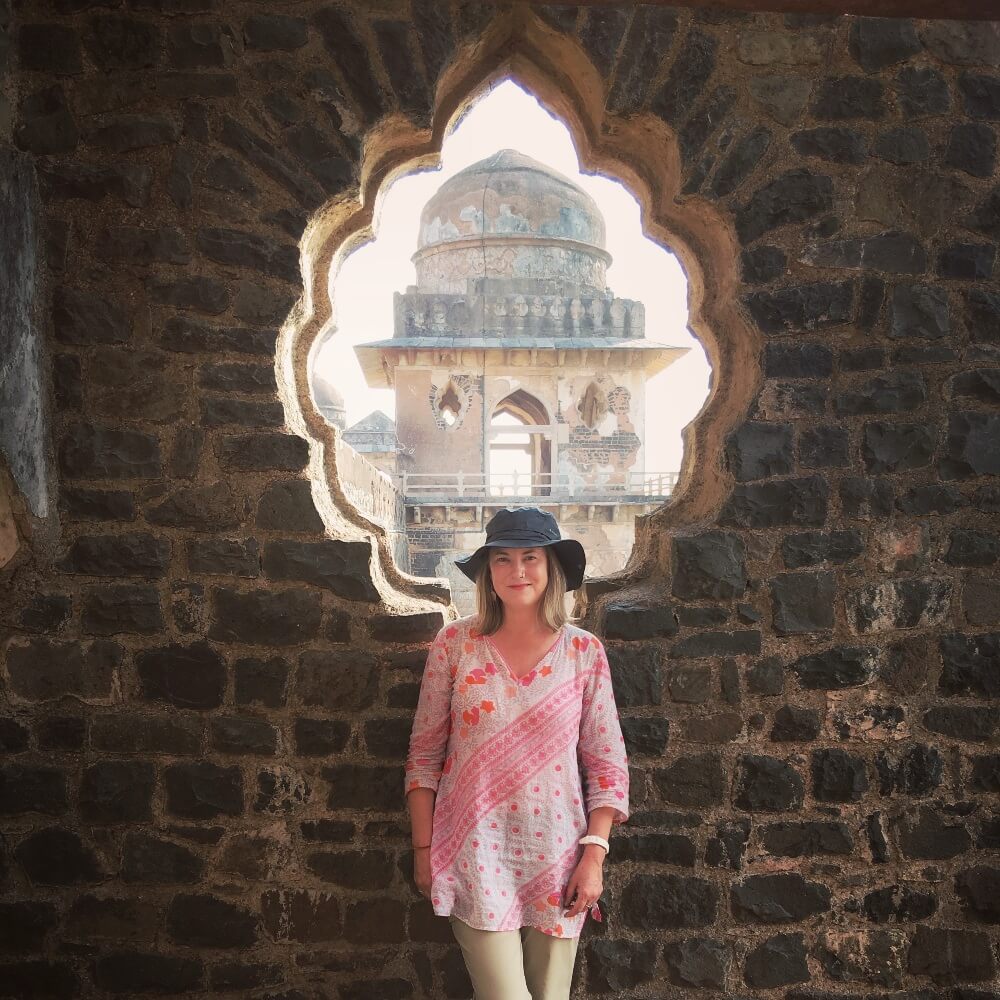 The heart of India
My final adventures of the year took me to one of my favourite states, Madhya Pradesh in the heart of India. I attended the AdventureNEXT India conference in Bhopal as hosted media (thank you!). It was organized by the Adventure Travel Trade Association (ATTA), along with Madhya Pradesh Tourism and the ATOAI. Before the conference, I joined a pre-adventure, and visited Maheshwar and Mandu — I will be writing in detail about this fantastic trip. Finally, I spent four days in Bandhavgarh National Park with Pugdundee Safaris, where I saw four tigers, bringing my total up to 23 in the last two years.
So now I am spending the last weeks of the year 2018 at home in Rishikesh, in the foothills of the Himalayas, where the nights are chilly at this time of year, but the sun shines brightly on this peaceful valley in the afternoon. Rishikesh is indeed a beautiful place, but that's not what's special about it. It's the unseen that makes Rishikesh so luminous. The veil is thin here, the celadon waters of the Ganga River sparkle and flow, and it's filled with shimmering light and uplifting vibrations.
It is only with the heart that one can see rightly. What is essential is invisible is to the eye," Antoine de Saint-Exupery rightly said.
I found my new home by listening to my heart, and I don't think it's any coincidence that I ended up in India, in Rishikesh. As my Facebook friend Srila Devi wrote, "India to me is a land of subtle truths. Whether you can immerse yourself in India depends a lot on how much you can go beyond the obvious, beyond the five senses. On the surface, there is a lot of noise, confusion, dirt, and customs that may seem unfathomable. But close your eyes, become still, and listen, and suddenly you are in a different place altogether, a place that is beyond time and space. A place that is eternal and suffused with a deep silence, beyond all the noise. India is a place that nourishes your soul."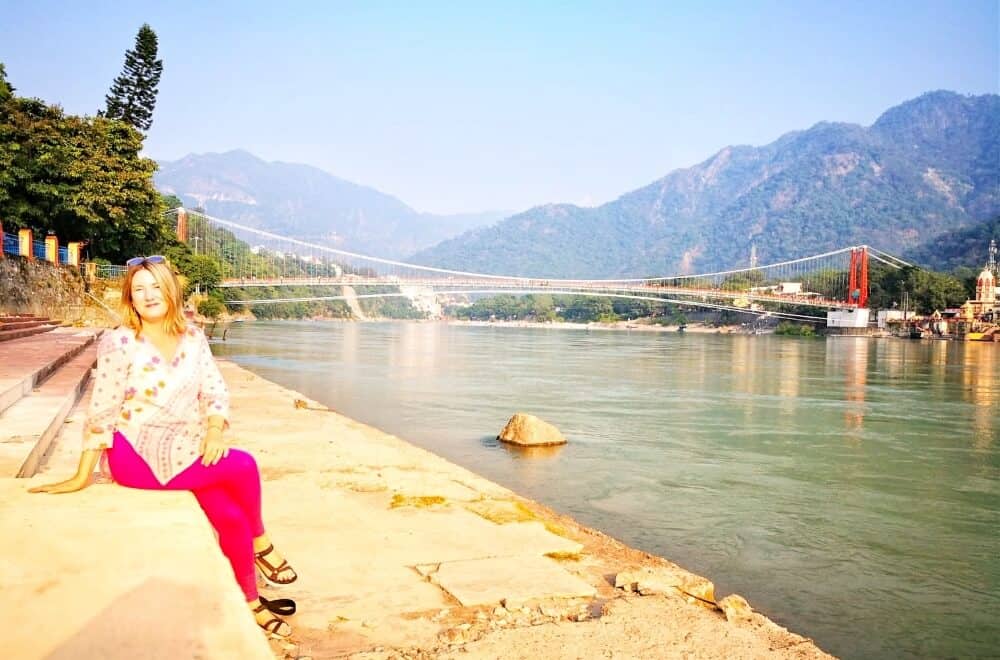 A new year … and new adventures beckon
In the new year, I will be following my heart to new adventures. In January, I will be travelling to lush, tropical Kerala, and conducting a workshop at the Outlook Indian Responsible Tourism Summit and Awards in Delhi. In February, I will be speaking on a panel at the PATA Adventure Travel and Responsible Tourism Conference in Rishikesh. I hope to do some trekking in Himachal Pradesh, and my home state of Uttarakhand in the spring, and visit West Bengal, the Sunderbans, and Northeast India in the fall.
My ongoing commitment to responsible travel will continue as I endeavour to travel light, to leave a positive impact, and to help steer people towards choosing off-the-beaten path, sustainable destinations and adventures.
I hope we continue to travel together and experience the joy of the journey as we transition from dark days to light ones, and from one year to the next.
May the long time sun shine upon you, All love surround you, And the pure light within you guide your way on.
Happy winter solstice, full moon, Christmas, holidays, new year's, life and whatever else you are celebrating at this time of the year!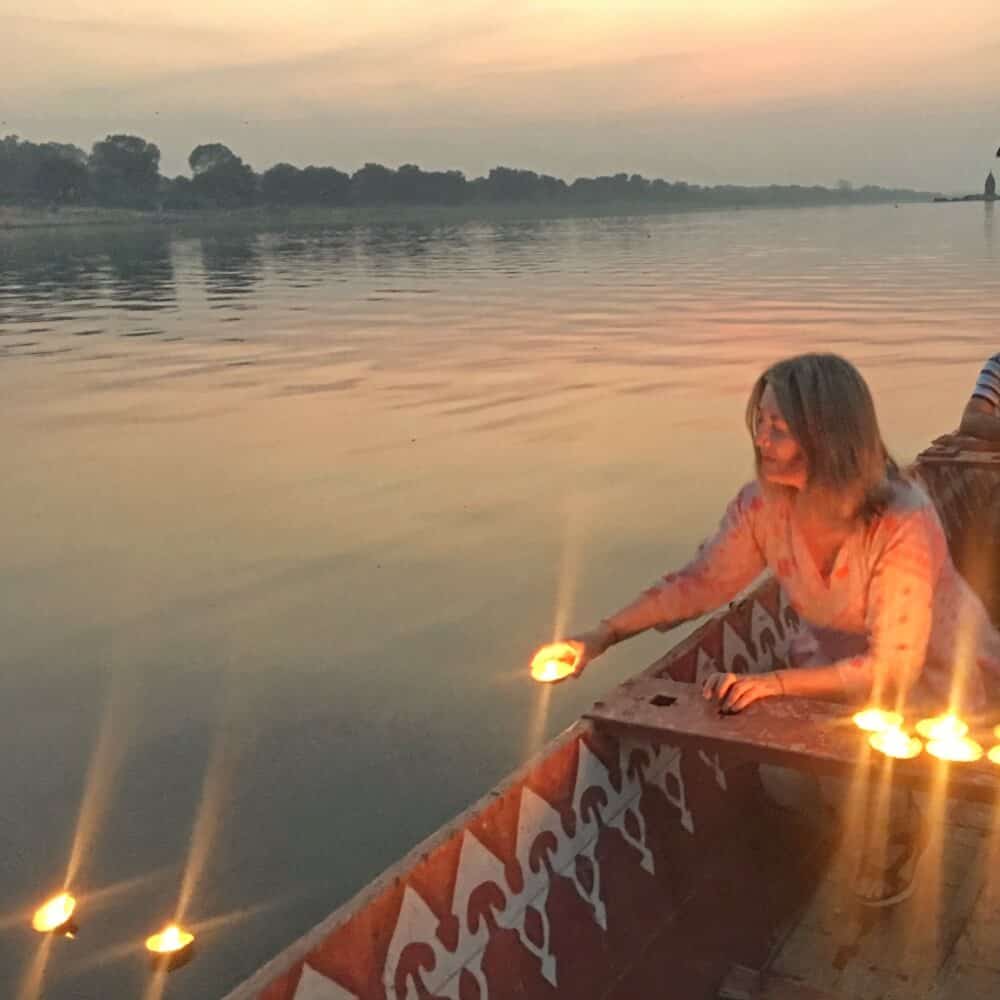 ---
Safe travels and have fun! Let me know if you want any help with itinerary planning, or booking. I work with a number of highly recommended companies. Plus, I offer several "India for Beginners" custom itineraries.
If you enjoyed this post, please sign up to The Travel Newsletter in the sidebar and follow Breathedreamgo on all social media platforms including Instagram, TripAdvisor, Facebook, Pinterest, and Twitter. Thank you!
---