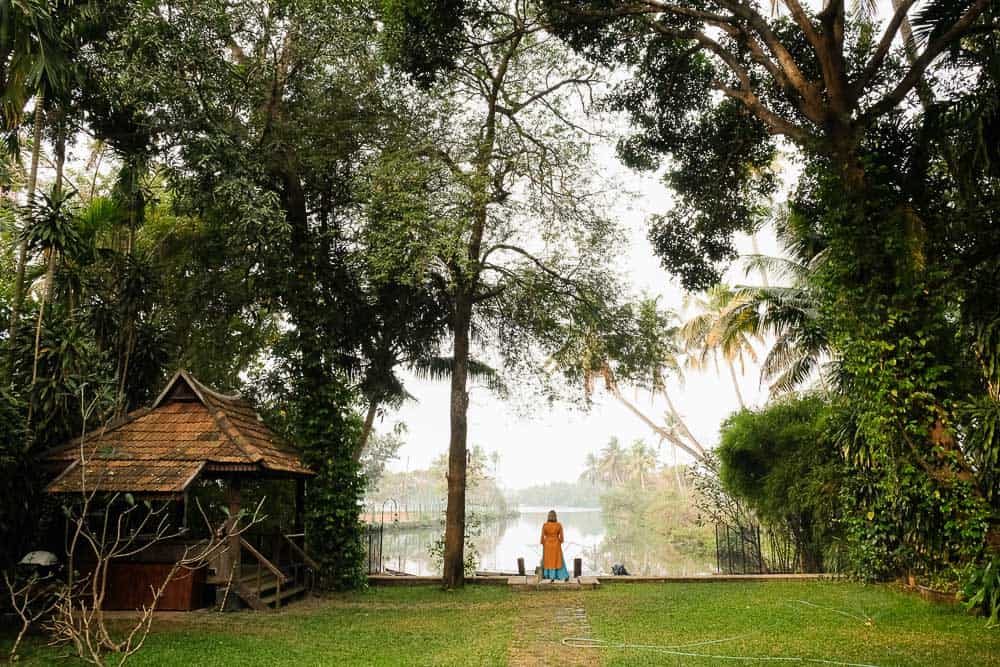 Human by nature is a mantra in lush Kerala, where humans and nature coexist in harmony
LUSH, TROPICAL KERALA ABOUNDS with nature. In the north, dense jungles cover the rolling Western Ghats, one of the world's top 10 biodiversity hotspots. Along the coast, swaying palm trees fringe soft-sand beaches and frame glorious, balmy sunsets over the Arabian Sea. Up in the Cardamom Hills, the scent of spices fill the air and tapestries of tea spread out like carpets. From the middle of the state, languid backwaters unwind and create a watery world of lost horizons.
In Kerala, nature dominates. And on my many trips to the gentle state, one thing has stood out: here, humans coexist in harmony with nature. For the Human by Nature campaign from Kerala Tourism, this seems to me to be the single most pertinent fact.
You see humans coexisting in harmony with nature wherever you go in Kerala. Villages grow organically among paddy fields and forests with houses draped in vines and flowers. Fishermen ply the narrow backwaters in small wooden boats, following the flow and rhythm of the currents. Rituals like Theyyam are held deep in the jungle by the light of the moon.
Harmony between humans and nature in Kerala
The harmony between humans and nature in Kerala creates a relaxed ambience that tourists feel from the moment they arrive. For foreign tourists who have never been to India, Kerala makes for a soft landing — largely for this reason. But it's just as inviting and relaxing for domestic tourists and long-time visitors.
The unique and time-honoured culture of Kerala is intertwined with the landscape and with nature in a way that is inseparable. With these photos, I want to highlight my favourite experiences of how nature and humans coexist in Kerala.
My Kerala and nature's abundance
Over the past 15 years that I've been travelling in India, I have visited Kerala many times. I first went to Kerala on my first trip. I arrived on New Year's — December 31, 2005 — and stayed at an Ayurvedic resort overlooking the Arabian Ocean, just south of the popular beach destination Kovalam. It was a fantastic experience in every way, and I was hooked. I have loved Kerala ever since.
From the very beginning of my relationship with Kerala, I was always drawn to the state's natural abundance. I loved swimming in the ocean, strolling on the beach, eating fresh and spicy food from a banana leaf, taking Ayurvedic treatments, boating on the backwaters, staying in a village, picking spices and tea in a garden, and going on a walking safari in Periyar tiger reserve at dawn. Even the monsoon is a great time to be in Kerala.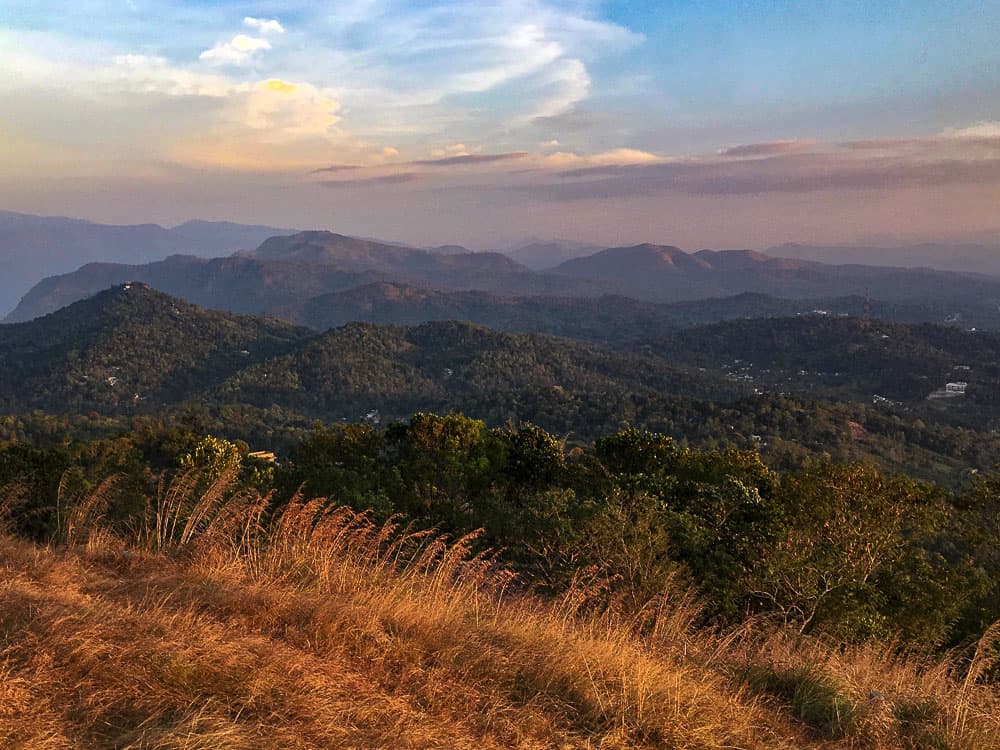 A paradise for nature lovers
In Kerala, the lengthy coastline, network of backwaters, dense jungles, and Western Ghats mountain range (which runs all along the eastern boundary of Kerala) create a paradise for nature lovers and bird watchers. There are five national parks, 17 wildlife sanctuaries, two tiger reserves, and two Biosphere Reserves in Kerala (Nilgiri Biosphere Reserve and Agasthyamalai Biosphere Reserve). One of the country's preeminent tiger reserves, Periyar, is located in the southern part of Kerala. It is home to an astonishing range of flora and fauna including Bengal tigers, wild elephants, panthers, and sloth bears, plus many more mammals, reptiles, and more than 300 species of birds.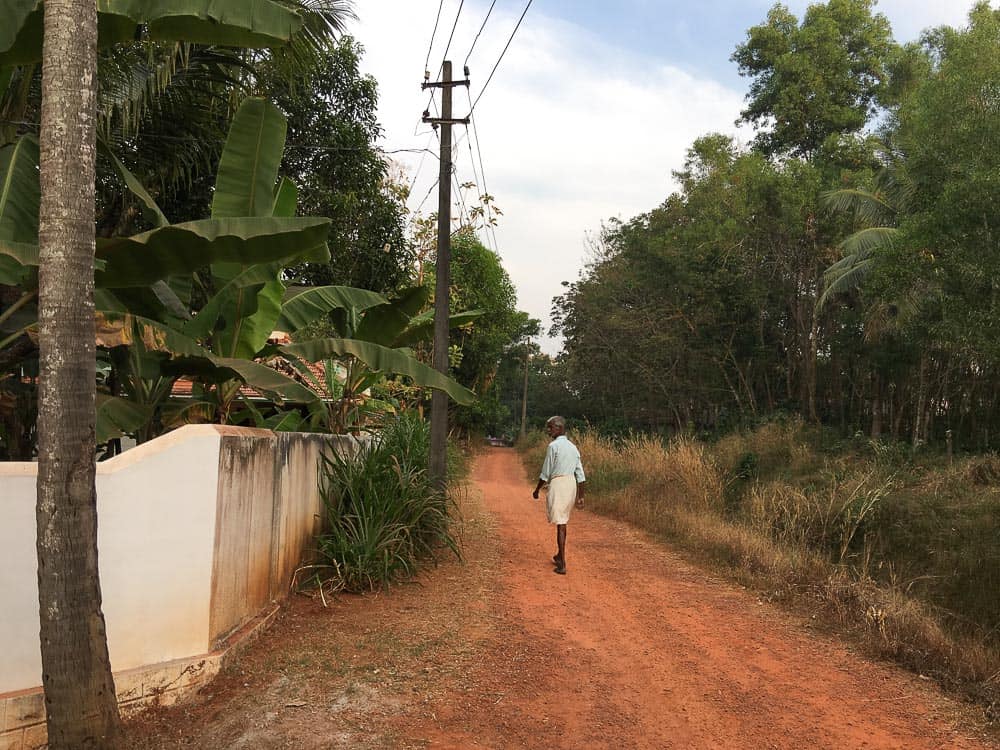 Ecotourism and responsible travel
Kerala was one of the first states in India to foster ecotourism and responsible travel. The Responsible Tourism Mission was launched in 2007 in Kerala to "make better places for people to visit and better places for people to live." They have helped develop several destinations such as Kumarakom (backwaters), Thekkady (hills), Kovalam (beaches) and Kannur, and many projects such as the Village Life Experience. Kerala has published a list of Do's and Don'ts to help guide responsible travellers.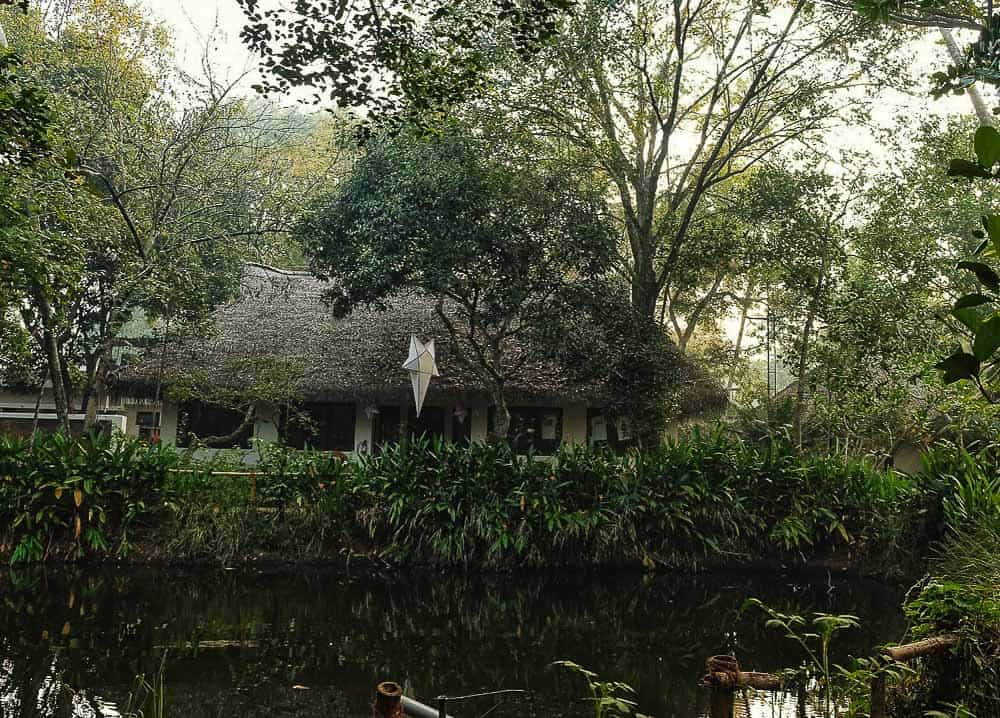 Birthplace of Ayurveda
Kerala is home to India's ancient system of healthcare, Ayurveda, which means science of life. The wisdom of Ayurveda is derived from observations of nature, and all of the medicines and treatments are made from natural products such as coconut oil, and herbal mixtures. Ayurveda's approach to wellness is to bring the body into balance, into harmony, thereby both curing and preventing disease.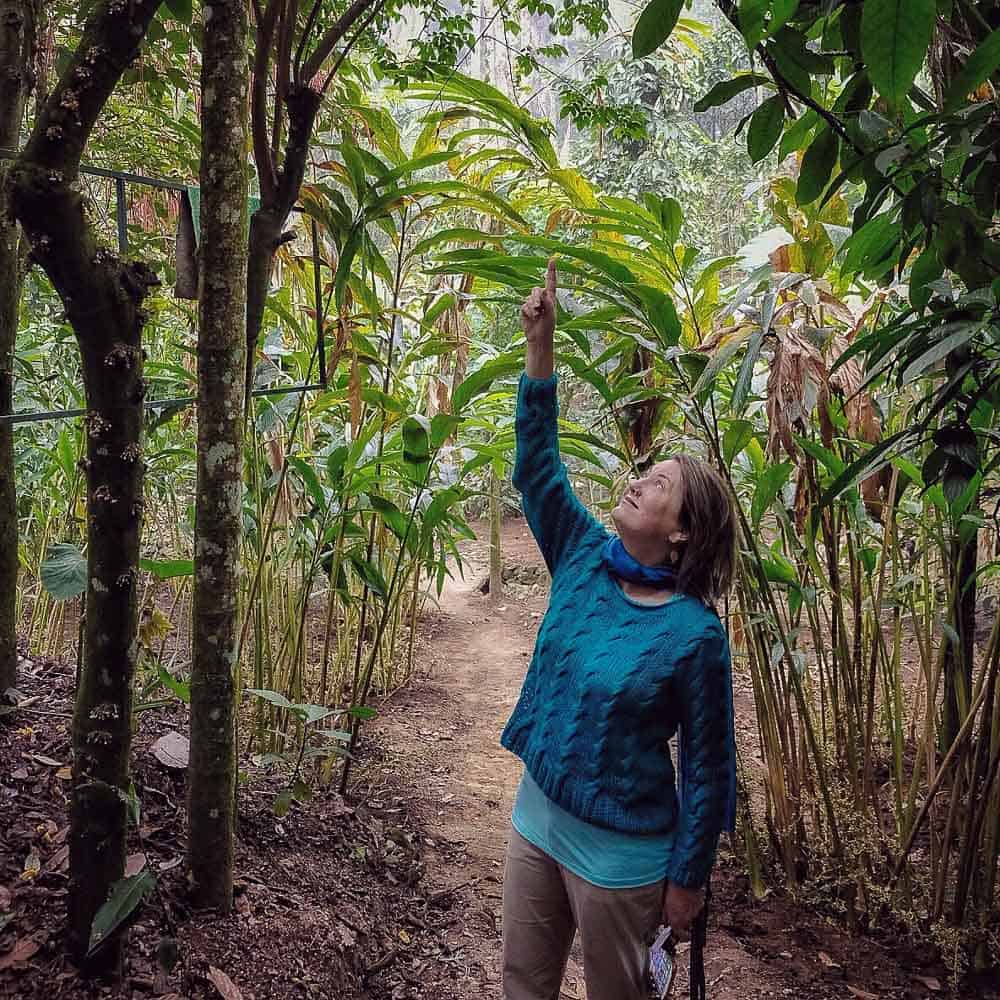 The scent of spices
Kerala is the spice garden of India. Many of the spices used to flavour dishes across the subcontinent are grown in Kerala such as pepper, vanilla, cardamom, clove, cinnamon, nutmeg, ginger and turmeric. Sitting on the ground and eating small portions of spicy food from a large banana leaf is the tradition in Kerala. It's a natural and tasty way to eat, and fun too.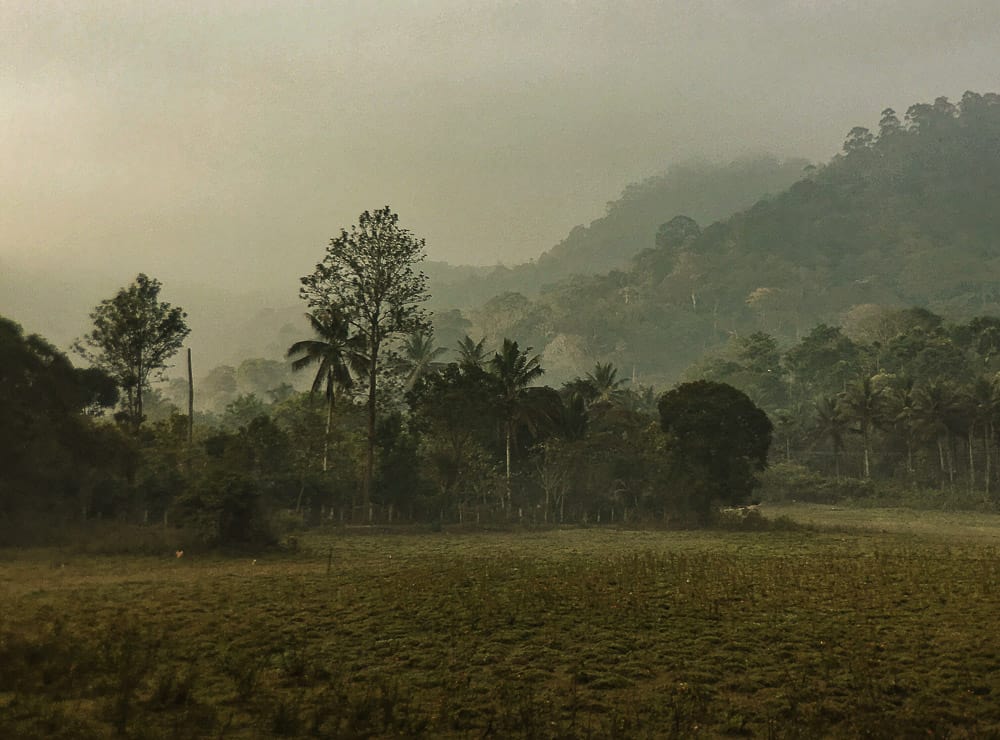 Walking with tigers
While staying at The Spice Village in Thekkady, we woke early one misty morning and embarked on a walking safari in Periyar Tiger Reserve. We were accompanied by two guides, and walked for a couple of hours through the jungle as the sun rose. We saw gaur and sambar, many brilliant birds, peacocks on the grass, and gorgeous scenery of pristine jungle. We also saw signs of wild elephants and tigers, such as pug marks, scratch marks, and scat. I love walking safaris, and immersing totally in the jungle. There is always a whiff of danger … but of course it is quite safe as the local guides know the park and the movement of animals.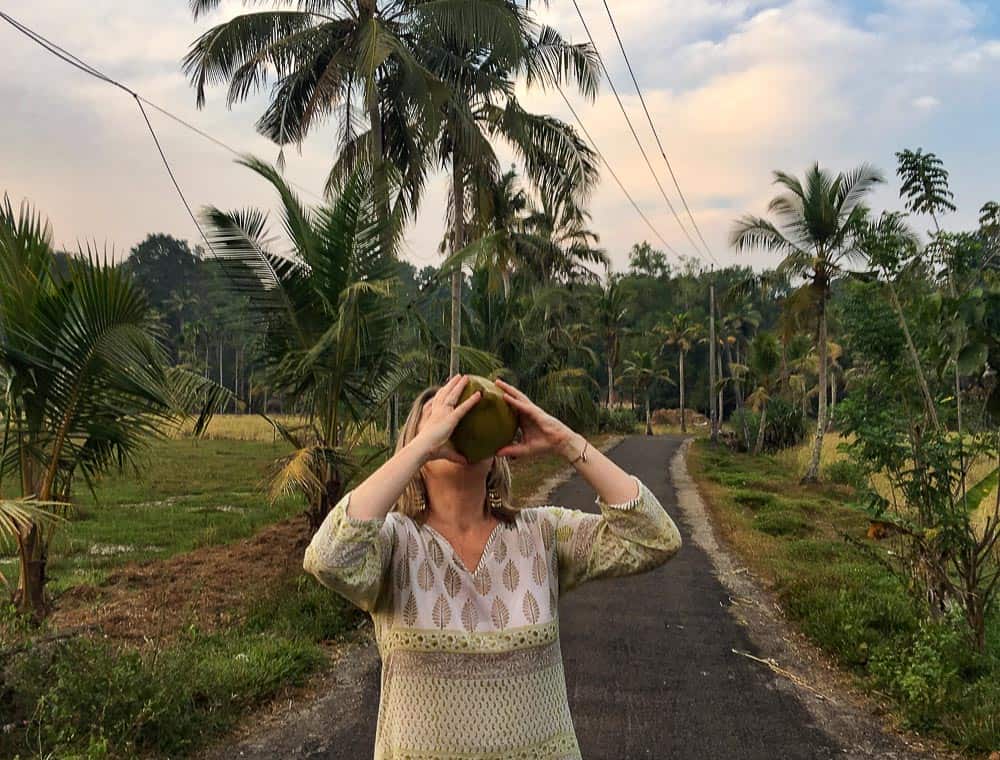 In the village
One of my favourite experiences in Kerala was a village homestay called Palamoottil Pandakasala, located in a small village called Sooranad, in Kollam district of Kerala. I was invited by owner Wilson Rajan of The Spice Circuit tours to stay with him and his family, and enjoy the home cooking of his Mother — one of the warmest people I have ever met. They grew vegetables, fruits, and spices in their own backyard on the edge of the village and made the freshest, tastiest food you can imagine. Every meal was a feast! We went for walks in the village, stopping to sample coconut fresh from the tree, plus, they arranged a Theyyam performance for me. It was a memorable stay, to say the least, and one I will always cherish.
---
You can read more about Kerala on Breathedreamgo
---
Photos of Kerala
The best part of putting this blog post together was going through my photos from Kerala over the years and finding so many incredible images of the natural beauty of the state. These are just a tiny sampling of the hundreds of photos I have that showcase the way humans and nature coexist in beauty and harmony.
And several of the photos are by my friend Andrew Adams, who is a superb chronicler of India — especially Kerala — in image. Check out out his photography here on his website AndrewAdamsPhoto.
NOTE: This post is part of the Kerala Tourism Human by Nature campaign. It was commissioned by Kerala Tourism … but from my side, it is 100% heartfelt.
---
Pin it on Pinterest
---
If you enjoyed this post…Please sign up to The Travel Newsletter in the sidebar and follow Breathedreamgo on all social media platforms including Instagram, TripAdvisor, Facebook, Pinterest, and Twitter. Thank you!