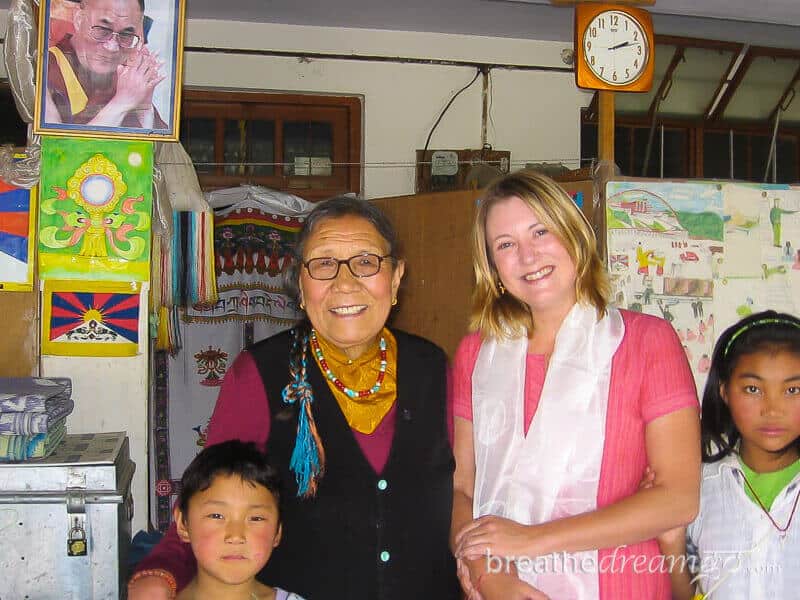 Ethical tourism guidelines: Taking care of child welfare when travelling
How should we act towards children we come across on our travels? Should we give them money, toys, pens, candy? What about when we volunteer abroad? Should we visit an orphanage in India, or other countries? Should we, as tourists, be allowed to interact with local children? These are important questions that many people who travel to India, Asia, Africa, South America, and other destinations face. I know that when I first started travelling in India, I didn't have a clue. When faced with street children in India, I didn't know what to do, how to protect child welfare. In this post, I share what I have learned about how to behave ethically with children.
ON MY FIRST TRIP to India in 2006, I volunteered as an art therapist with a program called Art Refuge in Dharamsala that helped Tibetan refugee children adjust to life in India. They went to very great lengths to interview me and check my credentials, a year in advance, before assigning my role. I was a certified Gestalt Therapist, so I was qualified, but was I there for the right reasons? What are the right reasons? And was it the best thing to do, to volunteer for a month or two with vulnerable children who grow very attached, very quickly?
More recently, I have chosen a school in Varanasi as one of the charitable partners for India for Beginners custom tours. This photo, below, was taken when my Shakti Tour of India group and I visited the school, which my friend Lucy built and runs in Varanasi. International Chandramauli Charitable Trust is very impressive, offering a full curriculum to underprivileged kids in the heart of the city. Our small group had breakfast with the staff and toured the school, and we had some fun interacting with the kids. I've been to the school before, and will go again, whenever I am in Varanasi. I want to include the school in my Varanasi itineraries, and continue to support it, but also want to respect ethical practices too.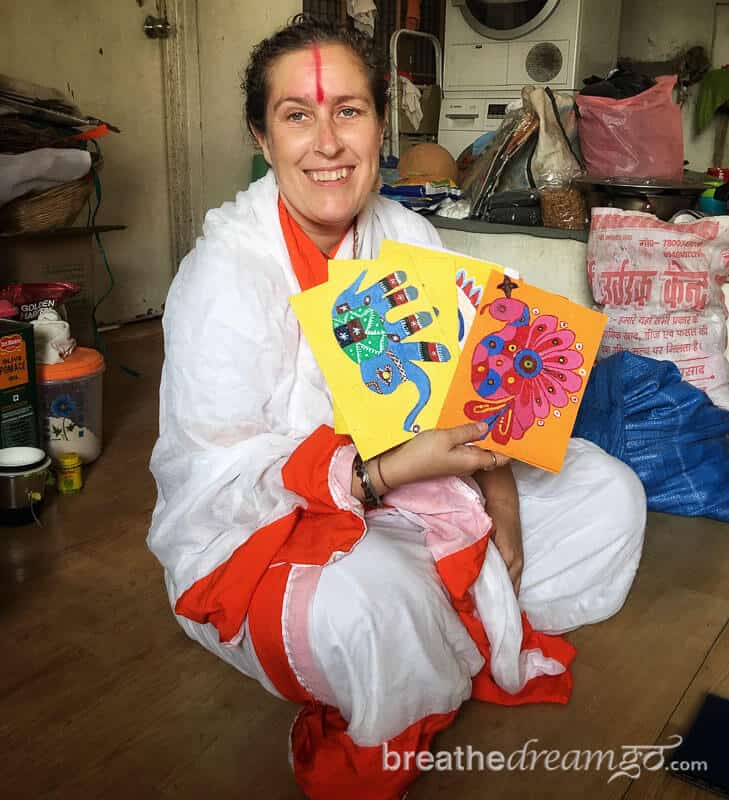 So, I started researching and talking to people about interacting with children as a tourist, beginning with a lively discussion at an Impact Travel Alliance meetup in Toronto. There are a lot of nuanced ethical and psychological issues, and several valid viewpoints too – from those who think tourists should NEVER be allowed to interact with local children to those who think it can be done under some well-managed circumstances.
Some of the people at the Impact Travel Alliance meetup had suggestions on how to support schools and orphanages with tourist visits that don't involve the children. You can do things like tour the place when the children aren't there and sit down with the staff and find out all about it. Just like we did with Lucy over breakfast in Varanasi, who told us all about the school and their goals and objectives.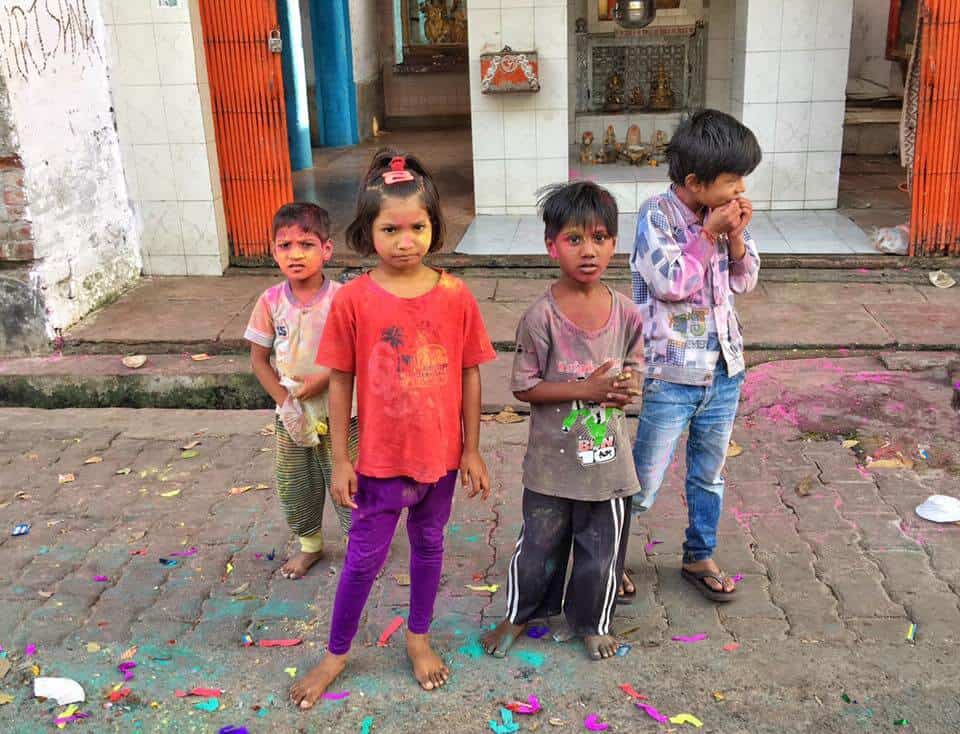 Child Safe Tips for Travellers and Industry
I encourage every traveler to start here, with the Child Safe 7 Tips for Travellers to protect children during your travel. Here are the top 4 tips, you can read the rest on the Child Safe site.
Tip 1 – THINK! Children are not tourist attractions – let's not treat them like they are.
Tip 2 – THINK! Volunteering with children feels good but could be harmful – look for better ways to help them.
Tip 3 – THINK! Children pay a price for your generosity – don't give to begging children.
Tip 4 – If you are in the travel industry, please check out the Child Safe guidelines for the travel industry.
Thoughtful comments about children and tourism from travellers and experts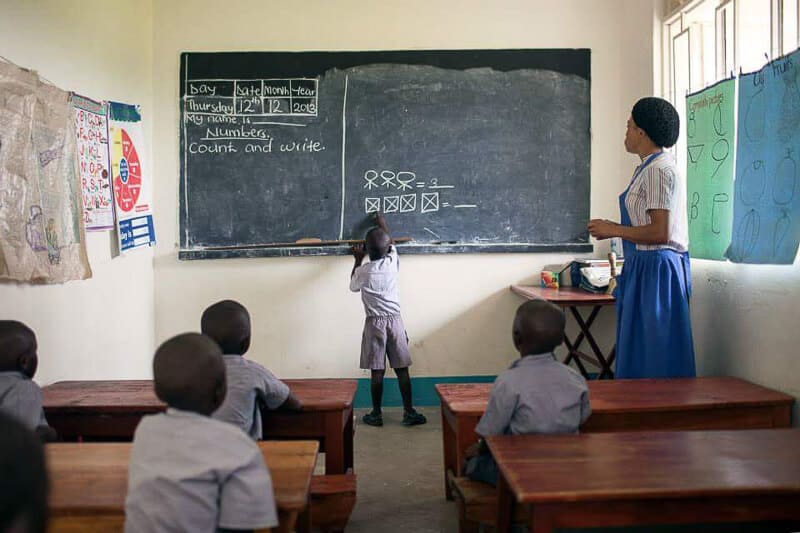 Empower children: Karen Leiva
I have been involved with the Nzirambi orphanage in Uganda for more than eight years now. My Ugandan-born friend's aunt and mother have run the orphanage for more than 30 years. Today, there are 70 kids at the orphanage, and another 90 are supported by orphanage funders, but these children have been relocated to their villages because they have extended family there. Of the children who come to the orphanage, the majority are there because their mothers died in birth and their fathers would not, or could not, take care of them. Some are there because they have been abandoned; left under bridges, on a heap of garbage at Christmastime, and two even dumped in a latrine. For these children, issues of abandonment are real. I've seen it first hand.
One child, I recall, was mute when he arrived and for some years after. Then one day, he started to speak. It is believed that the trauma of the separation from his mother silenced him all that time. Other infants cling to the House Mothers constantly. These children are extremely vulnerable. Prior to my volunteer work at the orphanage, I worked with UNICEF and travelled to Sierra Leone on mission visiting therapeutic feeding centers, schools and hospitals. During my time at UNICEF, I learned about policies and efforts to protect vulnerable children. I've been able to carry some of those core values with me in my volunteer work.
I encourage travellers not to visit orphanages. Travellers come and go, but the kids are always there — and they become attached to the people they meet, and travellers always leave them. That's not helpful to the children.
Despite raising funds to help the children, I still wrestle with this even for myself when I visit. What I do is to try and get familiar with the older students who I support, rather than spending time holding and feeding babies and making those connections. The older students have the capacity to converse and understand our relationship. I try to respect them in all ways, ie, I ask their permission before sharing photos in social media; I let them know when we are having fundraising events in their honour. Each of the kids I support can access me through email, Facebook or What's App.
My approach always is to try to empower them. I see them as youth who have faced incredible challenges, but they have so much potential. The very first student who inspired me to start fundraising just this year graduated as a full-fledged lawyer in her country. She is a young woman who grew up in the orphanage from the time she was one-year-old after her mother died. She is an inspiration. In the last eight years, with the support of friends in Toronto, we have raised more than $100,000 to help 10 youth access college and university programs.
Karen Leiva. Karen is the founder of the Nzirambi Education Fund. Based in Toronto, she has helped raise more than $100,000 to support children from the Nzirambi Orphan Talent Development Centre through various levels of school, including high school, college, university, law school and vocational training. Photos by Johan Hallberg-Campbell.
---
Tip: If you are planning a trip to Africa, read this post on How to plan the perfect African trip.
---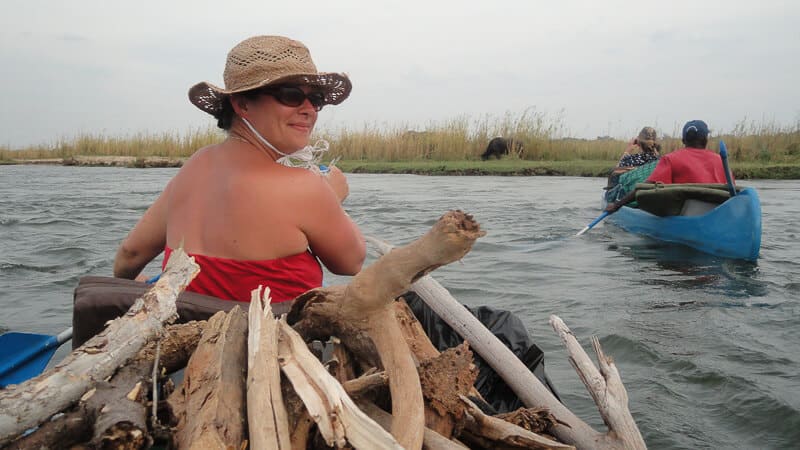 Kids are not tourist attractions: Vicky Smith
Kids are not tourist attractions. Groups of visiting tourists does not give the kids a good model. Perform for the tourists, play with them a while, get presents. In the short-term they might like the attention and gifts, but come to see tourists as cash cows. Who then leave. Short term emotional attachments are continuously formed and dissolved with the hamster-wheel of visitors, creating long term psychosocial problems, and so harming the very children tourists want to help.
Too frequently such visits are based on Western desire and demand, which often perpetuates negative impacts as they're not truly based on what the children need. Ask yourself if you could do it in your school at home. If not, why not? Would you (or your parents) think it okay for an unqualified, untrained, inexperienced tourist who doesn't speak your language and has had no criminal background check walk in and come and interact with kids at your school? Western schools would be up in arms. P
Poverty does not mean kids should have lower standards of protection and privacy. By all means visit a school, speak to teachers, understand how education works there, but kids are not play things, Leave them out of it. Anyone who really wants to help can help without interacting. Charity should not be conditional on access.
The best visits support the academic conditions, with finance (for renovations, desks etc.) and materials (books, stationery, sporting equipment) given to schools as a whole, or held back by teachers to be awarded as academic prizes, not given directly to students.
Vicky Smith. Vicky's worked in tourism over 23 years and sustainable tourism over 13. Now running her positive impact travel start-up Earth Changers she's been a charity challenge and voluntourism group leader, and wrote an acclaimed academic thesis on volunteer tourism.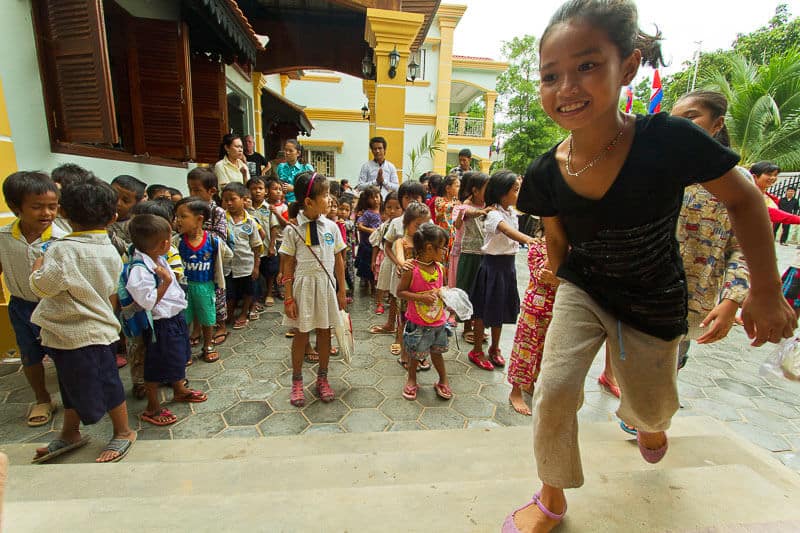 Child welfare guidelines: Kelly Galaski
Here are the guidelines that we developed at Planeterra and G Adventures in partnership with ChildSafe. ChildSafe also put out a full fledged implementation guide with the same guidelines just more support documentation and information. Overall our view is that travellers should not visit school classrooms and should only interact with youth in a learning environment, for example for the purpose of hospitality training, but not with children under 16. Interacting with children in a safe home stay environment where parents are present is also an acceptable scenario as the travellers are guests in the home.
Kelly Galaski. Kelly was part of the Planeterra – G Adventures – ChildSafe team that produced the guidelines. She has over 20 years experience in the tourism industry and a master's degree in sustainable tourism, currently the director of global programs for Planeterra.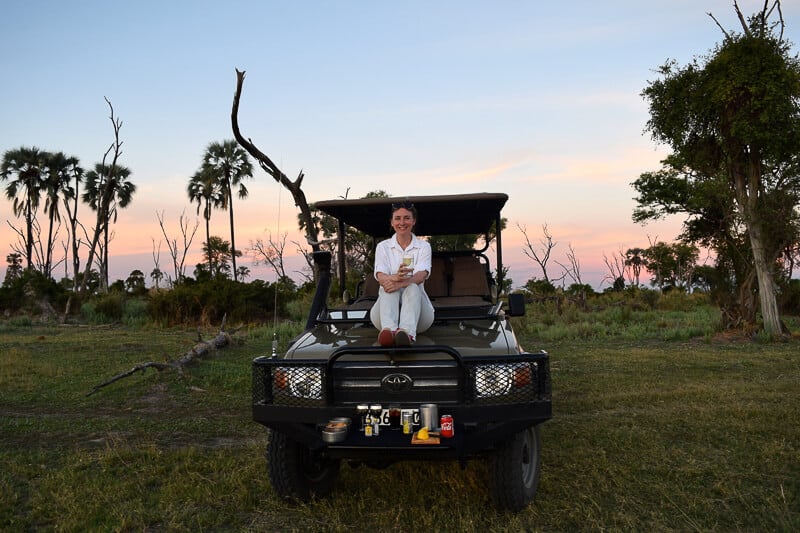 Behave ethically: Sophie Ibbotson
The problem of turning schools and orphanages into tourist attractions is that it objectivises children. Not only does research suggest that this has a seriously damaging psychological impact on children, but it encourages adults in positions of power to think of children as revenue generators or advertising tools. It also sets a worrying precedent for adults who want access to vulnerable children. Organisations such as Lumos are doing fantastic work to challenge the institutionalisation of children, and it is up to responsible tourists to behave ethically and support best practice.
Sophie Ibbotson. Sophie is a tourism development consultant who specialises in emerging destinations and post conflict zones. She runs Maximum Exposure.
Beware of good intentions: Sarah Messner
In general, I think the risks for abuse and harm that exists in visiting/volunteering with children in spaces intended to protect them (schools, orphanages, NGO's) are high. I speak as one who has participated in such activities as a volunteer, while on staff with an NGO, and as a guide bringing other volunteers. I have seen fallout in these communities from the effects of short term volunteers or tourist visits. I have also witnessed ways in which some of the NGO's operate as fronts for suspect—if not illicit—activity, and by visiting these institutions, tourists unwittingly enable abuse (as extreme as child abuse and human trafficking in some orphanages).
I have learned a lot from my friends at Learning Service, an organization that has built an insightful critique as well as alternative approaches to classic models of "voluntourism." I highly recommend their resources (website, Facebook page, book, consultants).
That said, there are also people who have deep integrity who are doing important work—work worth visiting in order to understand, learn about, and support.
So I guess I would say the key is in discernment in recognizing the intention behind the visit, the nature of the organization and its approach, the way in which the visitor(s) will be interacting with the organization, and the kind of continued critical self-reflection you're modeling here in this space [by having a respectful conversation on social media].
Ps About good intentions: "good intentions" are too often at the root of unwitting harm, which is why I suggest that the intentions themselves be open to interrogation (not only by would-be volunteers or agencies, but also by the communities involved) before initiating any action/plans. This opens up the space to call into question the potential dynamics at play below the seeming "good Intentions" – for example, the impulses of white saviourism, paternalism, and some of the more insidious motivations behind voluntourism. This interrogative space then calls forth the possibility *not* to visit, volunteer, or otherwise engage in a project that compromises children's safety (or undermines a community's agency). One of my favourite articles? "To Hell with Good Intentions," an older classic by Ivan Illich.
Sarah Messner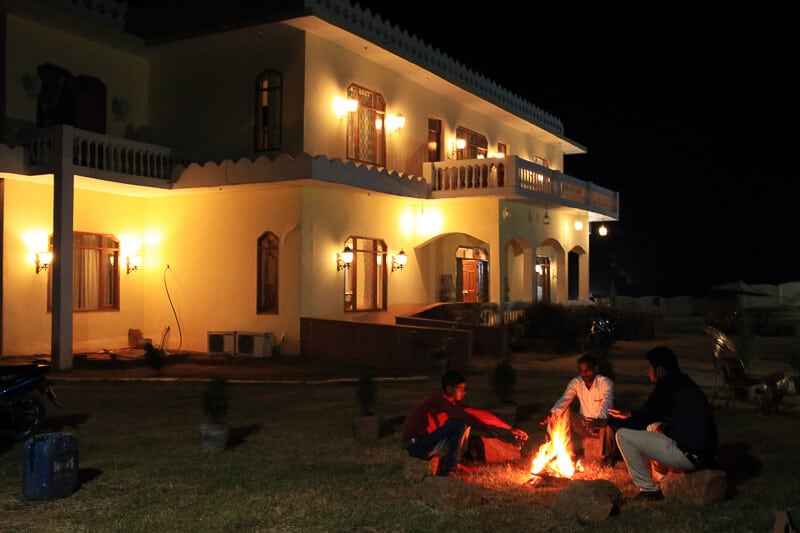 Village tourism in India: Mayuri Dongre
I have very consciously chosen to keep kids away from the countryside home I run in Orchha, Madhya Pradesh. We encourage people to go to the village to see the rural life as a whole, but not specifically the children or any school. During my travels and through my journalism days, I have seen many children being exploited by the parents themselves. I have spoken to the locals on how we should educate the kids and not get them used to gifts from travellers. We employ local boys so the locals have an assurance. The villagers here are quite simple and cheerful and travellers shouldn't be surprised to be greeted with smiles and hellos.
Mayuri Dongre. Mayuri, an ex-journalist who now runs a countryside home in Orchha called Faagun Haveli, is also trying newer ways to involve, educate and empower the villagers nearby.
Ask the right questions: Bret Love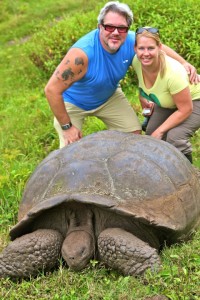 I have mixed feelings about it, to be honest. Our best experience came from visiting a local village in the remote Peruvian Amazon, where meeting the kids and touring the school was just one part of the full-day experience.
But the tour operator was DEEPLY involved in helping these local villages, providing water treatment facilities, building sidewalks (so they can avoid poisonous snakes), funding the schools, and providing alternative revenue streams so that they wouldn't need to poach in order to feed their families.
I think the overarching issues to consider are 1) Does the local community actually want tourists visiting their schools and interacting with their kids; 2) How is the tour company committing to overall community development outside of this brief school visit; 3) Who does the interaction benefit more- the tourists or the children?
Bret Love. Bret is a 23-year veteran journalist/editor and the co-founder/Editor in Chief of leading ecotourism/conservation site, Green Global Travel. He's also an experienced public speaker, covering topics ranging from branding and content marketing to responsible travel.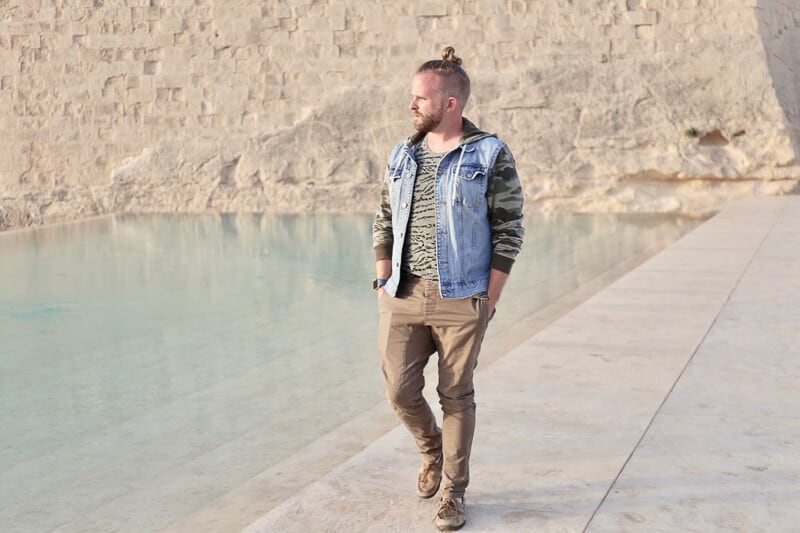 Abandonment is real: Andrew Dobson
The crux of the problem is abandonment issues. When children everyday have strangers (mostly white) coming to hug, dance and play with them…and then they get up and leave. The children never develop a normalcy in their lives. I think when the volunteer work is more long term and they get to know you (over several weeks or months) than it's ok. But when you're visiting a place for just a few hours, like a museum, it feels very sketchy. Because the tour is then organized for the benefit of the tourist (so they can go home and tell friends they worked at an orphanage or "helped poor children") rather than the betterment of the children's lives.
I feel the same way about programs where Westerns fly to underdeveloped countries to help build a house for an underprivileged family (in Christian circles, "Mission Trips). Full Disclosure: I went on a Mission Trip to Trinidad when I was in high school. Basically, you have unqualified white people trying to build a house for someone in a poor community…whereas if just one of them donated the cost of their plane ticket to the community (and stayed home) they could hire locals to do the same work (and pay them a good wage) and build three or four houses for the same amount of money.
Andrew Dobson. Andrew has been traveling non-stop around the globe since 2006. His blog Dobbernation Loves focuses on showcasing the food and drink culture of the places he visits. He encourages readers to travel authentically and with a passion and purpose.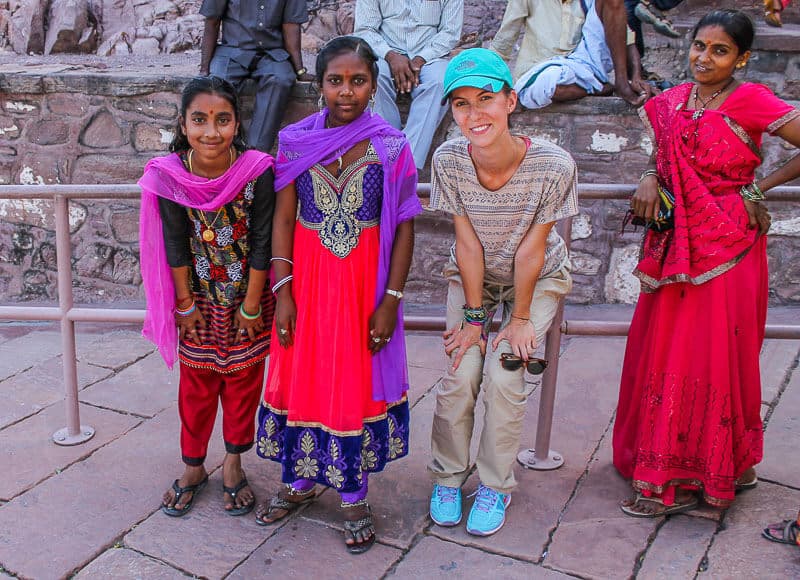 Learn about the negative effects: Andra Padurneau
I learned my lesson while working with the Save the Children Organization. I participated in a lot of training sessions and we were taught about the negative effects of volunteering and interacting with children. No matter their age, children get attached to people. This was the main problem. Because a lot of the volunteers were leaving and going and they were thus creating a feeling of abandon for the kids. We were being taught this specifically because they wanted us to realize what we commit to. Not deciding to volunteer for one month and then just going back to our usual life.
Andra Padurneau. Andra is a lawyer in Romania who has worked with various NGOs' activities related to children, and has worked full-time with kids, teaching them Science and Physics through Lego models. She blogs at Our World to Wander.
---
Resources about children and tourism
Child Welfare Guidelines from Child Safe, G Adventures and the Planeterra Foundation
The dark truth about orphanage voluntourism from Bemused Backpacker
Learning Service 2018 Essential Volunteering book
The business of voluntourism: Do western do-gooders actually do harm?
---
If you enjoyed this post, please sign up to The Travel Newsletter in the sidebar and follow Breathedreamgo on all social media platforms including Instagram, TripAdvisor, Facebook, Pinterest, and Twitter. Thank you!