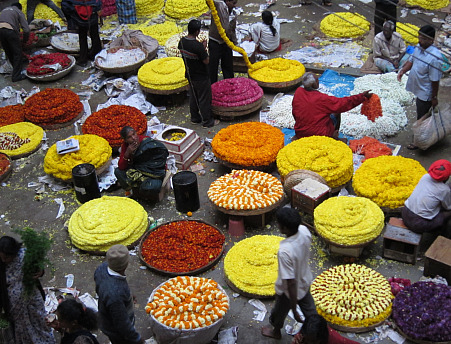 A photo essay of old and new Bangalore
I spent a week in Bangalore, staying at the lovely Casa Piccola Cottage, researching an article I am writing about the city for an Indian travel magazine, and trying to get a sense of the place. And of course taking lots of pictures.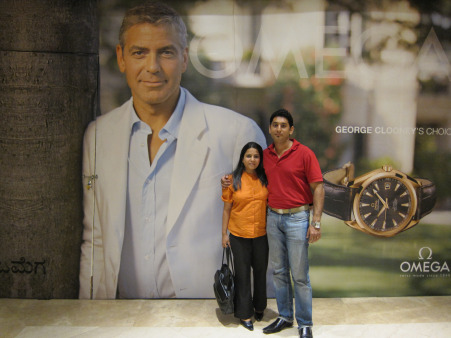 Bangalore is the fastest growing city in Asia and the traffic is shocking — worse than Delhi (though I have yet to exzperience Bombay and Calcutta). There is a huge-two dimensional Yahoo! sign at the airport. In the centre of the city is a mall and office complex, UB City, that is as glitzy as anything you would see in New York or Los Angeles. (It's owned by the billionaire behind the Kingsfisher empire.) The "campuses" of InfoSys and Wipro — two huge Indian-owned high-tech componies — are said to be enormous office complexes on lanscaped grounds that include health centres, gyms, restaurants, etc.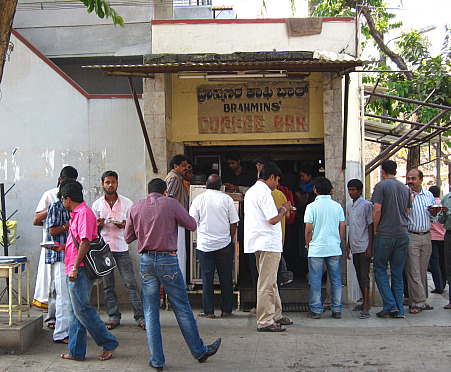 Yet …. "old Bangalore" is a term thast I kept hearing from everyone, and that I was able to experience in moments: having lunch on the lush, quiet grounds of the Taj West End hotel; visiting the City Market just after dawn, and watching the sea of flower sellers set up; breakfasting on idli and vada at Brahmin's Coffee Bar — a tiny road-side stall in a residential neighbourhood; making friends in the waiting hall of MTR, another breakfast institution in the centre of town, near the entrance to the colonially accented Lal Bagh gardens; having lunch at Koshy's and shopping for silk at Mysore Saree Udyog, a retail institution run by the founder's grandsons.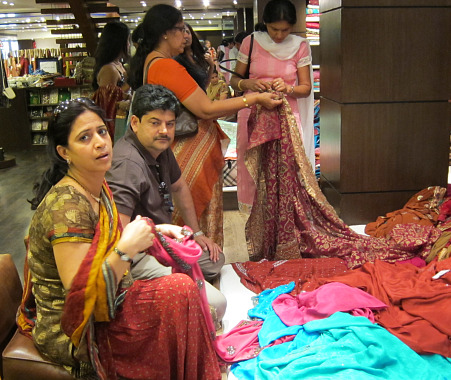 Bangalore is dotted with micro-institutions such as Brahmin's, parks, restaurants and other places — like the inter-city golf course and race track — that the city is desperately trying to preserve. Bangaloreans are both embracing the future by inviting businesses from around the world to set up here; and clinging to the past as change swirls around them. Koshy, Brahmin's and MTR are lonvingly maintained as relics of old India — a little shabby and old fashioned, but built on a human scale to facilitate relationship and uphold tradition. It's very touching, I wish them luck.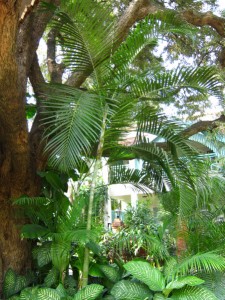 Bangalore does not have monuments, like Delhi; it does not have culture, like Calcutta; it does not have a sizzling movie industry, like Mumbai; it does not have an architectural triumph, like Agra. Bangalore has stories. To get to know Bangalore, you don't need a tour guide or tourist map; you need to talk to people who love old Bangalore. Luckily, they are to be found in plenty. One example: the horticulture manager at the Taj West End is the son of a man who held the same position. He knows every tree, flower, plant and bush on the hotel's extensive grounds. Just the stories about the 100-year old tamarind tree we sat under to have lunch occupied us for some time. They use the tamarind from this tree to make a kind of sorbet that is out-of-this-world delicious.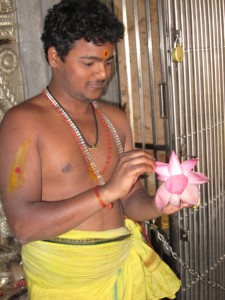 Bangalore is also the home of two of India's leading spiritual leaders: Sri Sri Ravi Shankar (Guruji) and the Art of Living Foundation; and Sathya Sai Baba. I spent a winderful day at the Art of Living ashram, about 20 kms outside of town, which was crowned by a 10-minute interview wiht Guruji. I will write an entire post about this once-in-a-lifetime experience.
Even though the city is exploding, has become the silicon city of India and is choked with traffic, the pace of life is still quite slow and I had many lovely moments with people — like the pandit who lovingly unfolded the lotus flower I gave him and placed it on the head of the Shiva murti (statue) at the temple.
So, enjoy the pictures and don't cross Bangalore off your list of places to visit in India. It can be a very pleasant place and the story that is unfolding there is truly fascinating.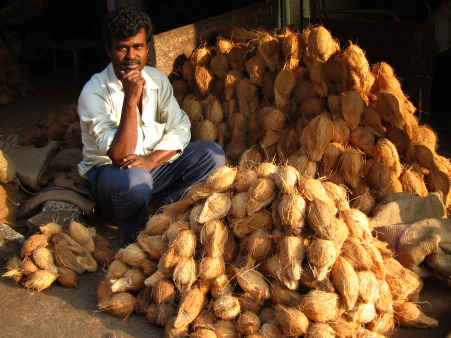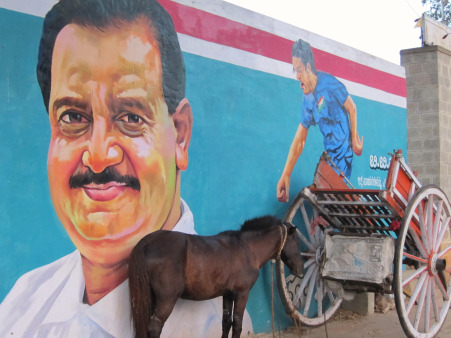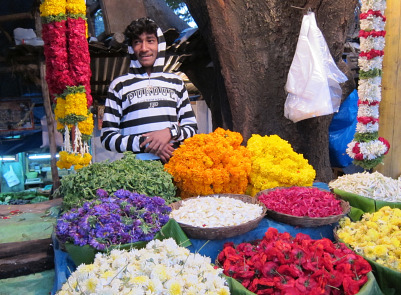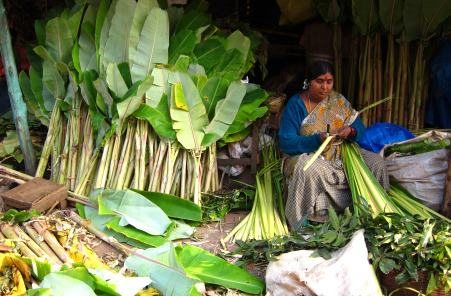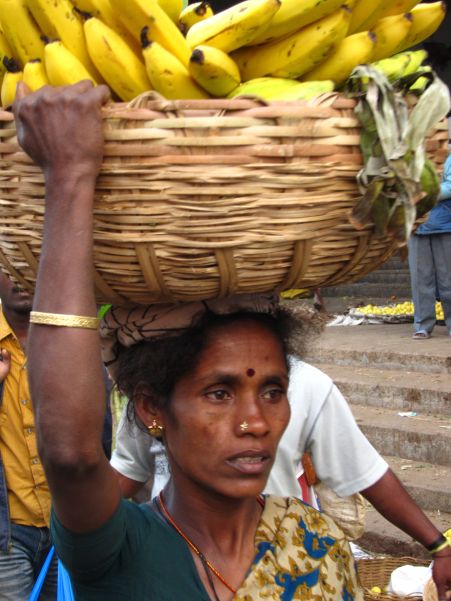 If you enjoyed this post, you can….
Get updates and read additional stories on the Breathedreamgo Facebook page.
Buy Song of India, a collection of 10 feature stories about my travels in India. E-book version is now only $1.99.
Subscribe to the free — and inspiring! — e-newsletter, Travel That Changes You.