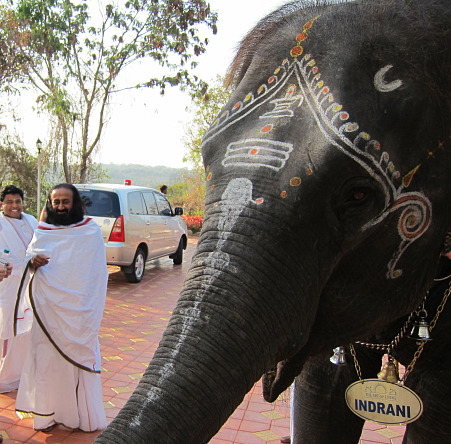 Sri Sri Ravi Shankar and other inspiring people
During my week in Bangalore I had the good fortune to meet some very inspiring, warm and wonderful people. Bangaloreans, as a rule, tend to be friendlier and more laid-back than in other Indian cities. Until recently, Bangalore was a small sleepy town with an idyllic climate (the best in India, they say), abounding with graceful traditions such as inner-city golf, horse racing, dawn flower markets and leisurely breakfasts.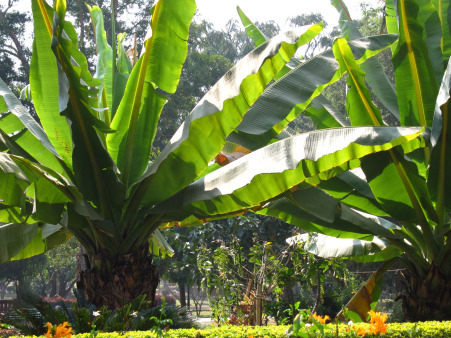 It was – and still is — known as the Garden City: the city boasts numerous large public gardens, leafy streets and endless lovely private gardens filled with sub-tropical flora and fauna. Everything sweet and beautiful grows in Bangalore, from mangoes to hibiscus flowers.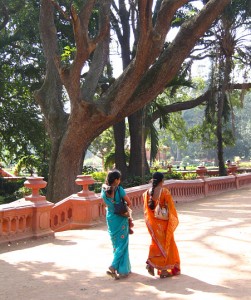 This temperate climate is one of the reasons that Bangalore attracted so many businesses — giving rise to its current economic boom and status as the Silicon Valley of India. Bangalore is no longer a backwater; it is a thriving, cosmopolitan metropolis and the evidence of this is to be found nowhere more pointedly than in its people.
Elsewhere in India, you are likely to meet people who are from a homogenous background: parents were same state, same caste; and they are likely to be married to someone from the same state, same caste. But in Bangalore, everyone I met has seems to be a mash-up.
My Casa Cottage hosts, Benjamine and Bhushan, are a mixed couple: she is French and he is Punjabi – but they have lived in Bangalore for 30 years and now consider themselves old Bangaloreans. The young woman, Sudha, I met waiting at MTR for breakfast is a Hindu Bangalorean married to a Punjabi Christian (though they have in common the fact that they had both worked in BPOs – call centres). Farheen, the elegant woman I met at the Taj West End is a Muslim woman from Bombay married to a Rajput (from Rajasthan) Hindu. My travel blogger friend Freya breaks just about every stereotype you may have about Muslim women: she wears jeans, has a short spiky haircut, and drove her motorcycle for eight months across India on a travel quest. Another travel blogger friend, Isabel, is from Toronto but lives now in Bangalore.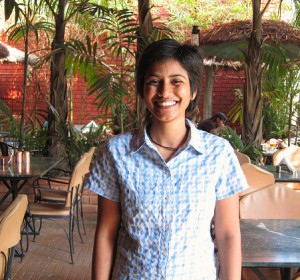 I enjoyed spending time with these people and trying to see the city through their eyes. I sat with Sudha and her family at the legendary Maravalli Tiffin Rooms (MTR), where I experienced having dosas and chai with a real Bangalorean family out for a classic breakfast treat. I walked MR Road, a central shopping street, and had a fantastic lunch on a banana leaf with Freya, who talked poignantly about the changes taking place in her beloved city (she pointed out a parkland stroll, with a cool canopy of trees, that had been cut down to build the subway (metro), which is now under construction and wreaking traffic havoc). At the Taj West End Hotel, I listed to Farheen, and other staff members, talk passionately about the lush green space and colonial heritage the hotel preserves for the city.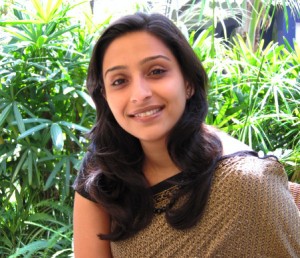 And here's the other thing I noticed about Bangaloreans: passion. Everyone I talked to seemed to be passionate about their work – or about preserving old Bangalore. The chef at the Taj, Rishikesh, talked about the trees, foods and traditions of the hotel with passion (the hotel has a famous training system, completely unparalleled by any other chain, that seems to instill an impressive level of loyalty in the staff). The brothers and the general manage of the Mysore Saree Udyog talked passionately about fine silk and about preserving the craft of the traditional silk weavers. Isabel writes passionately about her India on her blog, India Outside My Window. My host Benjamine talks passionately about many things – such as Sevai, the NGO she works with, and the heritage property she preserved when she created Casa Cottage.
The most passionate person I met, though was Sri Sri Ravi Shankar (Guruji), whom I had the great honour to meet while on a day-long tour of the Art of Living ashram. Guruji, as he is known to everyone, works tirelessly (for, I heard, 22 hours per day), to provide programs for the poor, education for underprivileged and handicapped children, courses to help people reduce stress and discover their true natures, peace initiatives, preserving India's Vedic culture and much, much more.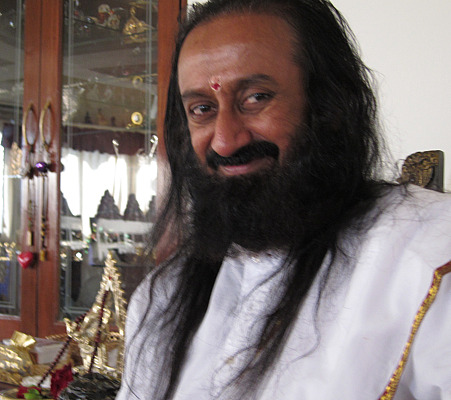 The Art of Living foundation is the world's largest volunteer-run NGO. Guruji's greatest gift could be his ability to inspire people to act selflessly for others. In person, he is gentle, soft-spoken, present, natural, and he has a devilish gleam in his eye. He works hard and obviously enjoys himself. I spent about 10 minutes interviewing him for the article I am writing on Bangalore, and had a very nice conversation with him. His answers were short, articulate and to the point; he uses only as many words as needs.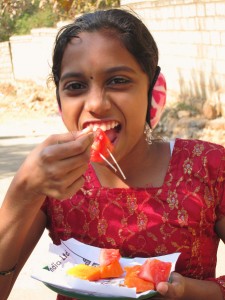 Though he is world famous and inspires devotion in millions, I felt completely natural with him. He did not make me feel nervous or "star-struck" in any way. I think this is the greatest testament I can give him. I had heard that he is compassionate towards everyone; that he treats everyone the same way. That was my experience. For the moments I held his attention, he was completely present with me – though he is in demand by many, many people at any given time. People line up to catch a glimpse of him. He works with top politicians, the UN, other spiritual leaders and dedicated people all over the globe. But for 10 minutes he was completely present only with me, and he never made any attempt to end the interview. Respecting his time, I asked only the questions I had prepared and ended the interview when my questions were answered. I am deeply impressed.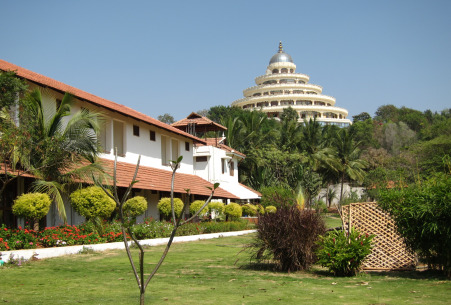 I am planning to publish a complete transcript of my interview with Guruji sometime in the future. In the meantime, he spoke a lot about the need for people to respect nature and the earth's environment more. That was one of his strongest messages – and the natural countryside setting of his ashram headquarters about 20 kms outside of Bangalore is an example of his commitment to "walking his talk." It's a lovely place, dotted with a lake (home to two crocodiles), gardens (which can be reserved for wedding parties) and a huge outdoor ampitheatre, where thousands gather for Sunday satsang.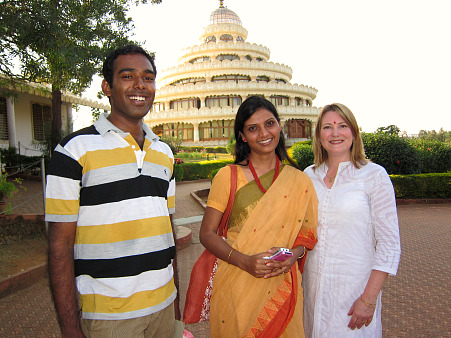 I spent the entire day in the company of Ashwin and Charu, two sweet young people who took excellent care of me. From 7 am when I met Charu for the Monday morning puja until 4:30 pm when I had my interview with Guruji, they showed me around the ashram, made sure I was comfortable and, along with Communications Director Shyam, provided me with all the information I needed about Guruji, the ashram and the activities of the Art of Living Foundation. I was impressed by all of it, including the number of Indians and foreigners who work tirelessly there, the gorgeous Ayurvedic centre and of course all the good works they do.
If you enjoyed this post, you can….
Get updates and read additional stories on the Breathedreamgo Facebook page.
Buy Song of India, a collection of 10 feature stories about my travels in India. E-book version is now only $1.99.
Subscribe to the free — and inspiring! — e-newsletter, Travel That Changes You.