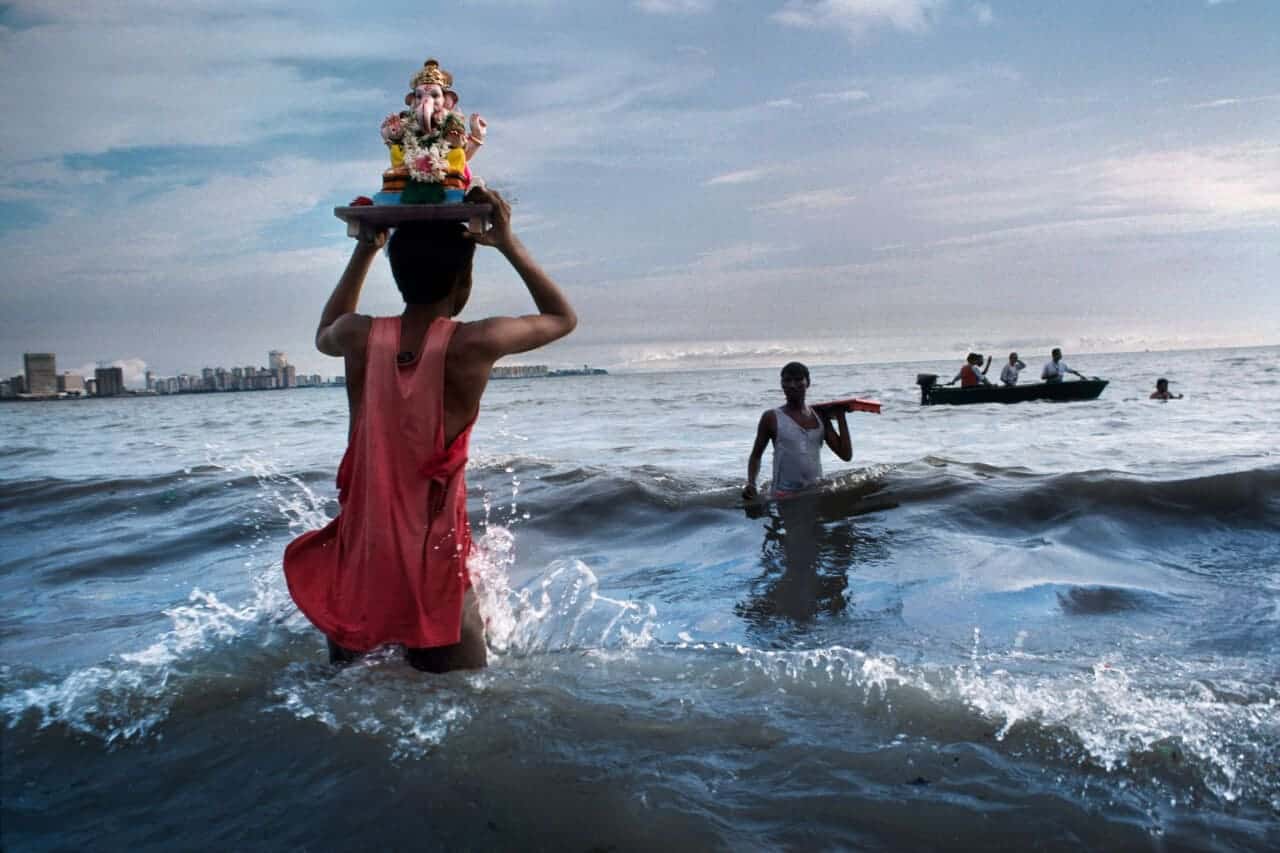 Happy birthday to elephant god Ganesh on Ganesh Chaturthi!
ELEPHANT GOD GANESH is one of the most beloved gods in India. Rotund and multi-armed, Ganesh is the son of Lord Shiva and his consort Parvati. Lord Ganesha is the first god honoured during pujas, and he is the bestower of luck and remover of obstacles. I published Breathedreamgo for the first time on Ganesh Chaturthi, his birthday, August 23 in 2009 and feel I have always had his luck and blessings while travelling in India. I am very grateful.
In honour of god Ganesh Chaturthi — the 10 days of birthday celebrations and worship — I am posting a couple of the best photos / images I have seen of Ganesh.
Every year on Ganesh Chaturthi, there is a massive parade in Mumbai, leading to immersion of the clay Ganesh statues in the Arabian Sea. The festival takes place either in August or September, and it is one of the biggest Indian festivals of the year.
The photo of Ganesh immersion into the Arabian Sea, above, by renowned photographer Steve McCurry almost killed him! It was during the festival in Mumbai, in 1993, and he had to get far out into the water to get the shot, with Marine Drive behind him, and Nariman Point in the distance. Right after the shot, he was attacked by a group of men. You can read the full story here in Conde Nast Traveller India.
One of my favourite images of Ganesh ever is by artist Danielle Winter.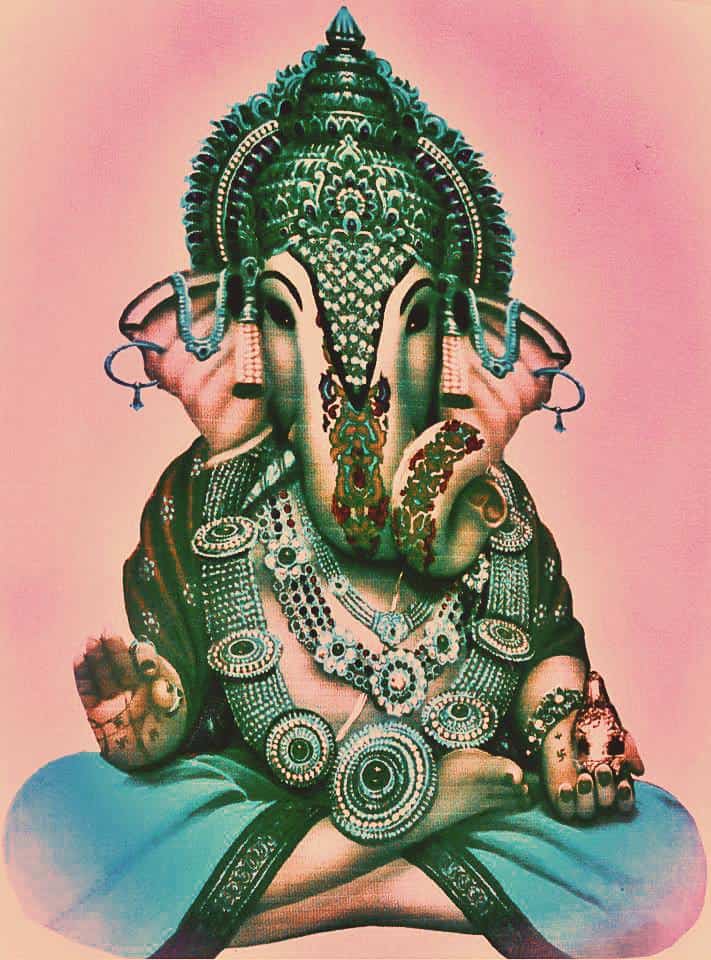 Protecting Indian elephants
Not only do I admire the god Ganesh, I also love elephants, and published this post about the need to protect Indian elephants. At the very least, do not use elephants for joy rides or other amusements, and do not ride the elephants at Amer Fort in Jaipur. Read the post, do some research, and find out why animal cruelty is almost always involved when elephants are used for entertainment, joy rides, and festivals.
---
If you enjoyed this post, you can….
Sign up to The Travel Newsletter in the sidebar and follow Breathedreamgo on all social media platforms including Instagram, TripAdvisor, Facebook, Pinterest, and Twitter. Thank you!