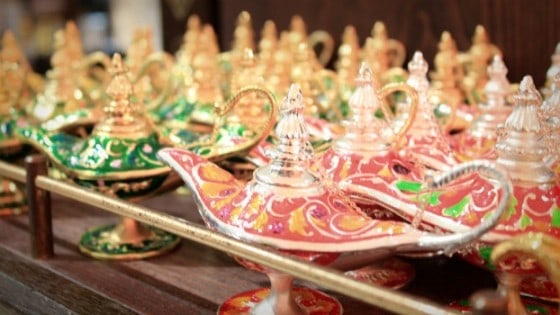 Riding the Emirates Magic Carpet
Staring out the airplane window at the orange-tinted lights of Dubai ranged around the blackness of the Persian Gulf. Above is a shy moon, half hidden, and one bright steady star. Perhaps it's the star that always guides me when I go to India, the one I dreamt about when I was planning my first trip back in 2005.
We have just ascended from Dubai airport and we're on our way to Delhi. It's my sixth trip to India and it all feels very surreal in this moment. As I look out the window from my comfortable business class seat aboard Emirates flight 512, I am already getting that familiar feeling — that sense of magic — that travel to India engenders. This is a magic carpet, I think. It is easy to take jet travel for granted, but it is a modern miracle to be able to travel from Canada to India in less than a day. And it's all part of the day dream that is my adventures in India.
Follow my South Asia Sojourn from October 2012 to May 2013 — a six-month blogging trip through India and Sri Lanka, followed by a search for my family roots in Ireland. Subscribe to Breathedreamgo in the "Get updates by email" box to the right. Join the Breathedreamgo Facebook page; and the Breathedreamgo Twitter stream (hashtag #BDGIndia).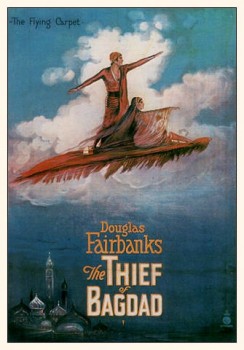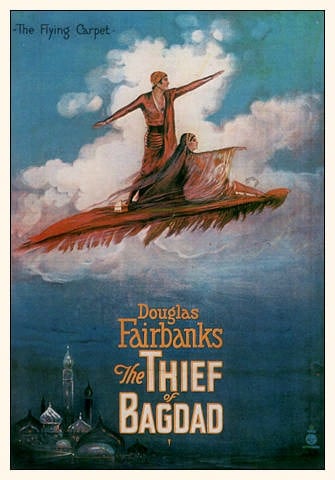 When I was a child obsessed with the 1,001 Tales of the Arabian Nights, I dreamed one day a magic carpet would whisk me away to exotic adventures. I must have dreamed well because that is exactly what is happening. I followed my bliss and traveled to India for six months in 2005-06; and then I pursued my passion by founding Breathedreamgo in 2009.
And now, after three years of hard work building up Breathedreamgo, I am being rewarded with a business class flight to India on Emirates, one of the world's truly great airlines. And to my dreaming mind, it is not a coincidence at all that Emirates is an Arabian company.
Just now, a handsome young man named Shah, a member of the cabin crew, stopped by to say hello because he heard that a woman who writes about travel in India is aboard. His warm and friendly greeting made me feel very welcomed. And, again, I started to feel that special "India feeling" — which I haven't felt in a long time. I have only spent six weeks in India in the past two years, and that was a year-and-a-half ago.
This trip came together very quickly and suddenly, and though I worked very hard to get ready to go, it feels like I am simply being swept along by destiny. I don't feel in control at all. It's like that line in The Exotic Marigold Hotel (which I watched from my private, seat in business class on the Emirates Toronto-Dubai leg): "India hits you like a wave. Resist and you will be knocked over. Dive into it and you will come out the other side."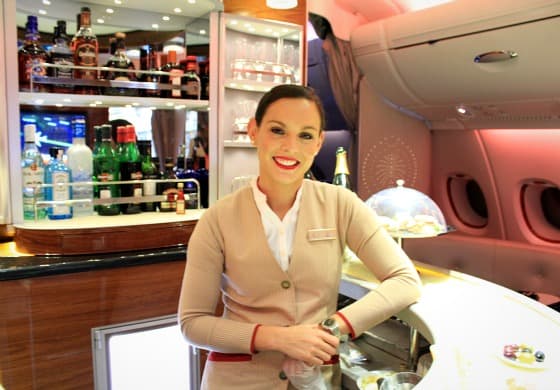 Well, I'm certainly not resisting this flight. Emirates' service and amenities are spectacular and I'm taking advantage of all of it. The long haul (13.5 hours) flight from Toronto to Dubai was aboard an Airbus A380. It's a huge, double-decker airplane. Economy is on the bottom floor and business and first class are up top — along with a lounge and two shower-spa rooms that are surprisingly spacious. (The purser, Jeevan Menon, gave me a tour.)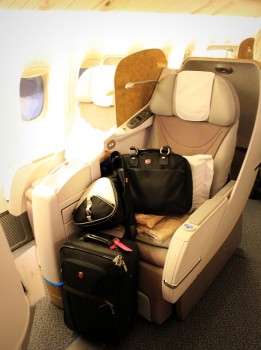 My seat was like a small hotel room, complete with a chair that folds flat at the touch of a button, a mini mini-bar and a good-sized television screen. And when I wanted to get up and stretch my legs, I walked to the lounge, where I was greeted by Millie Carlin, from Melbourne, and her beaming smile. The lounge has a fully stocked bar, bench seats, room to stand and tiered plates of small sandwiches and petit fours that Millie constantly replenished. To say I was really impressed with the service and amenities on my first-ever Emirates flight is an understatement.
I had heard via social media that many others are impressed with Emirates, too, and asked the purser, Jeevan, "What's special about Emirates?" Jeevan has worked with Emirates for seven years, since he started his career, and is completely sold on the company's commitment to diversity: since its launch in 1985, Emirates has always had a multicultural hiring policy. On board my flight, the cabin crew was composed of 15 nationalities speaking 17 different languages. He also talked about Airbus customizations for the Emirates fleet. The shower spas and lounge are unique to Emirates, for example. And he cited Emirates very visible marketing campaigns and growth opportunities for employees.
But I think the biggest compliment I heard about Emirates during my flight came from two Australian women who were also traveling business class, and who told Millie they were going a long way out of their way to fly from Toronto to Australia (via Dubai) because they wanted to fly Emirates. Perhaps they got that "magic carpet ride feeling" from Emirates too.
[NOTE: Although Emirates provided my business class flight, the views and opinions expressed are — as always — my own. If I don't like something, I just don't write about it.]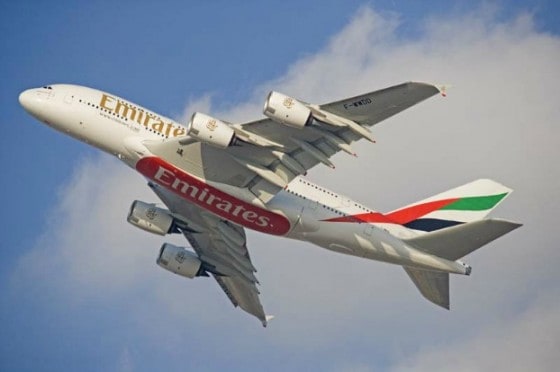 ---
If you enjoyed this post, please sign up to The Travel Newsletter in the sidebar and follow Breathedreamgo on all social media platforms including Instagram, TripAdvisor, Facebook, Pinterest, and Twitter. Thank you!